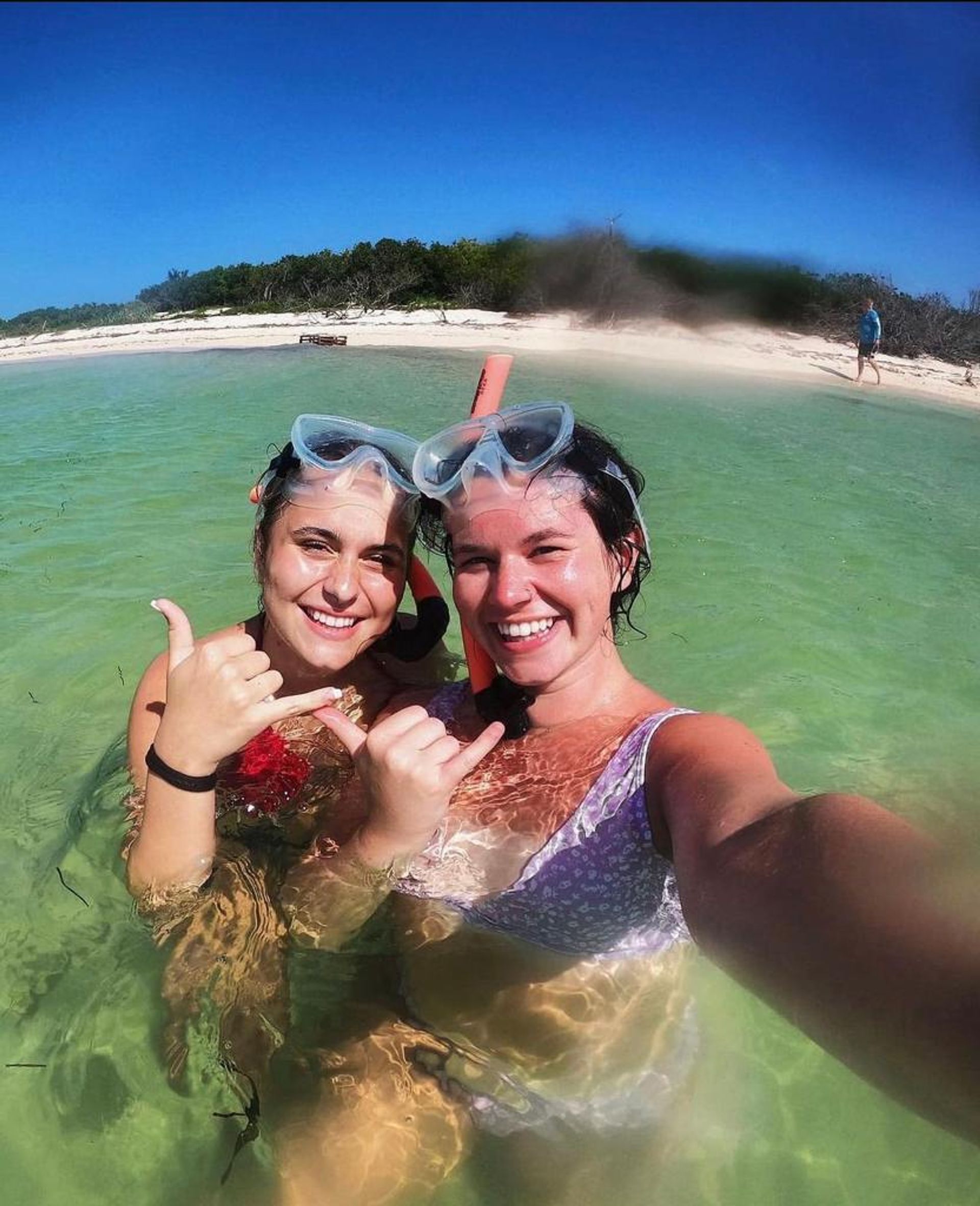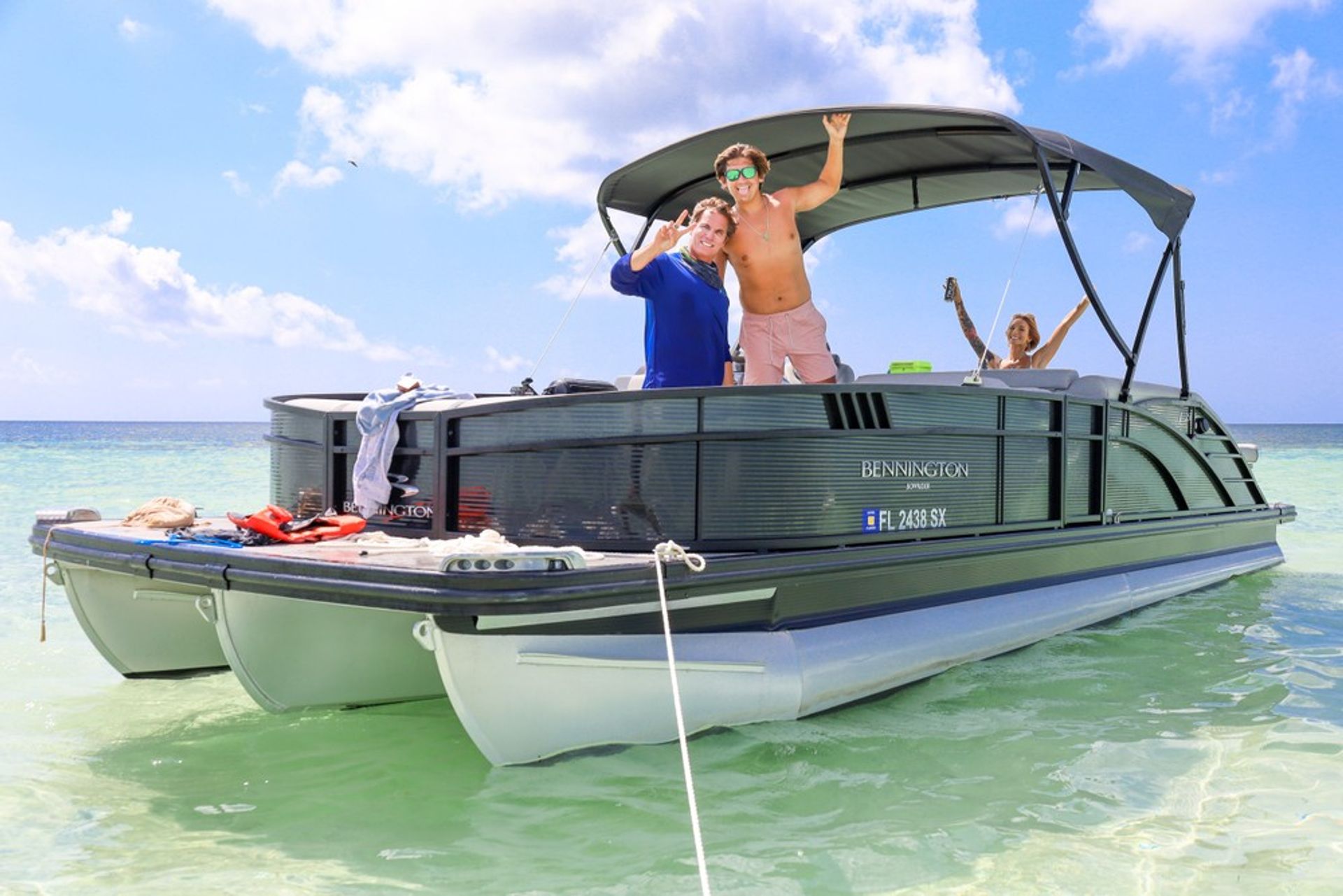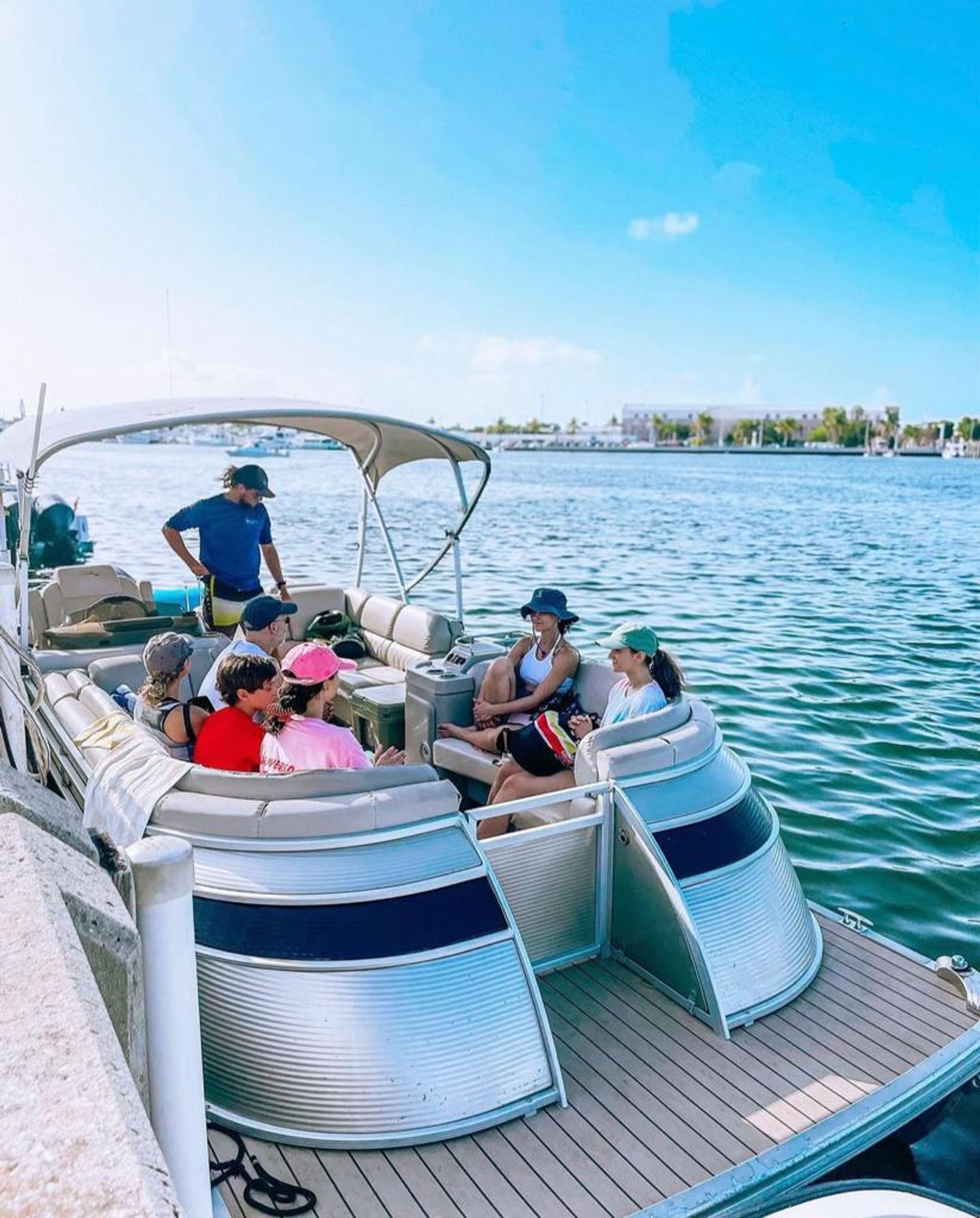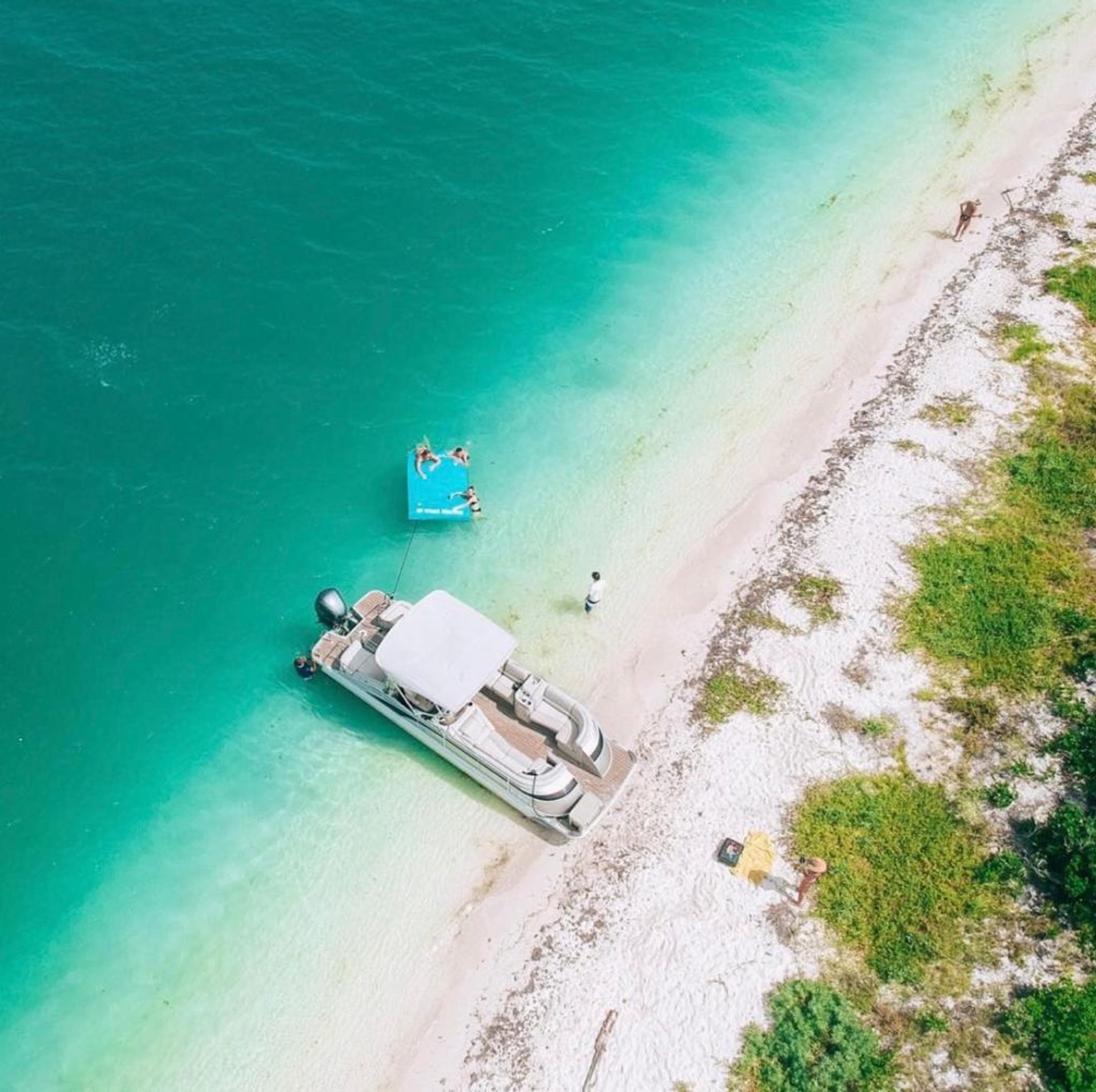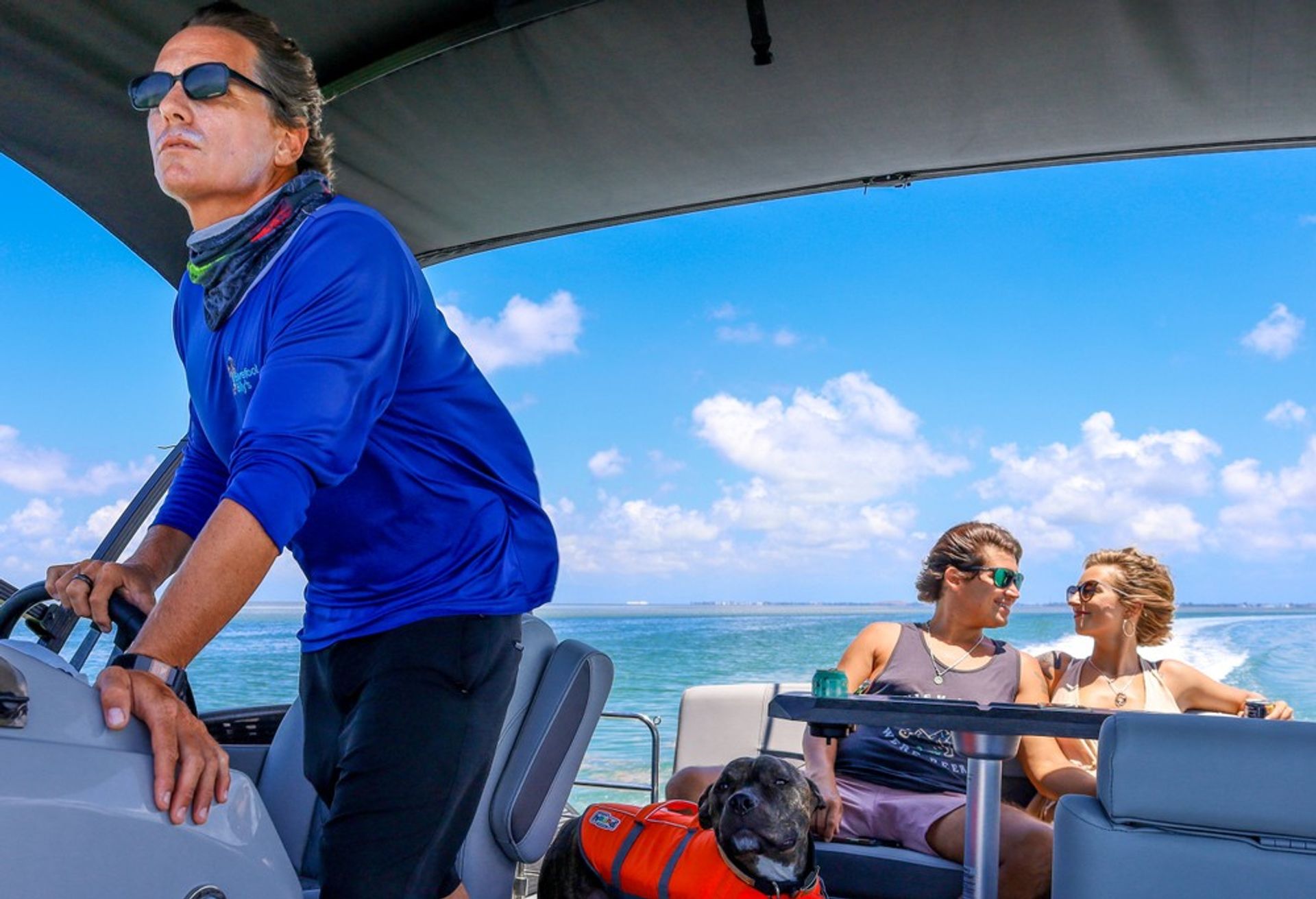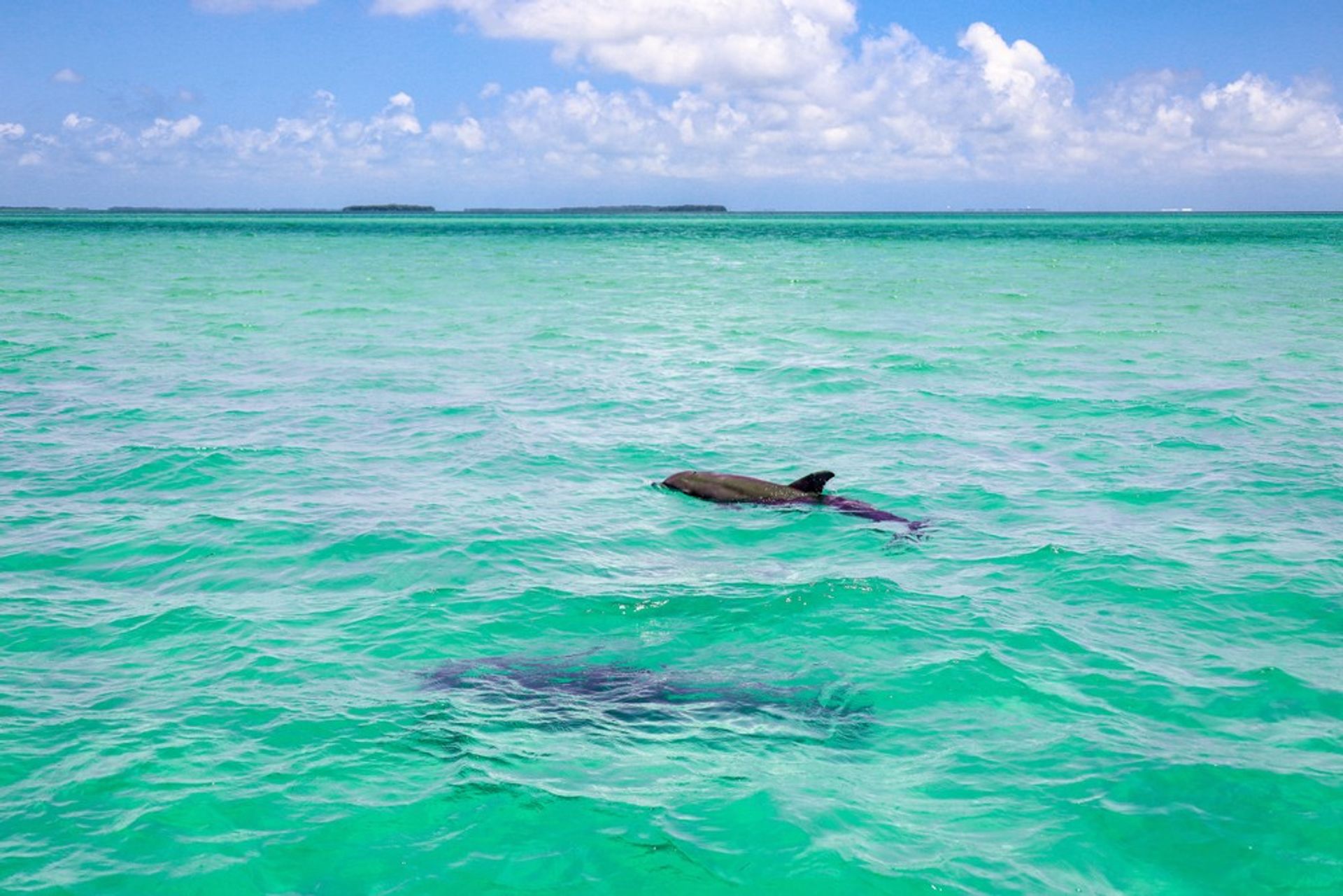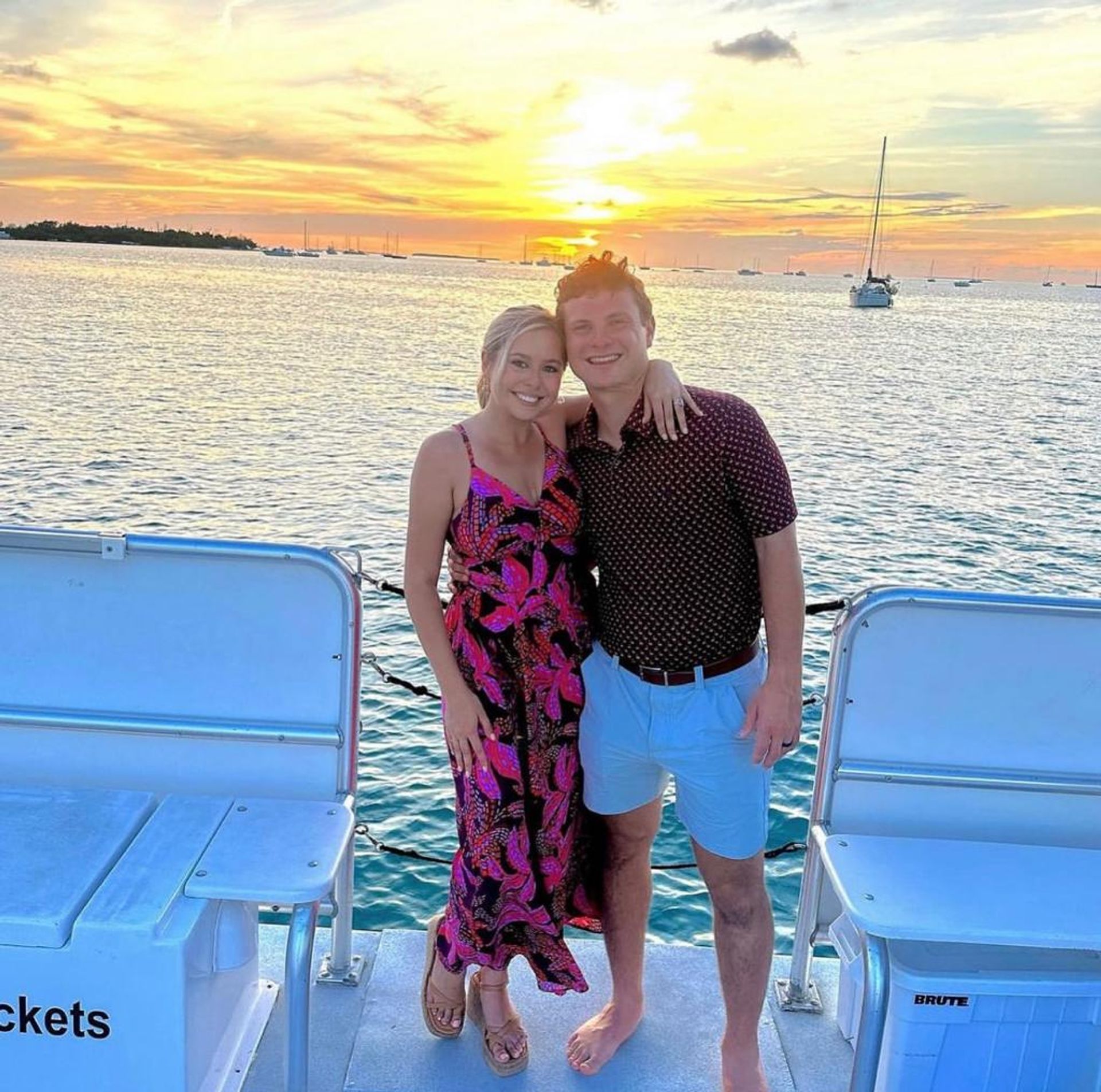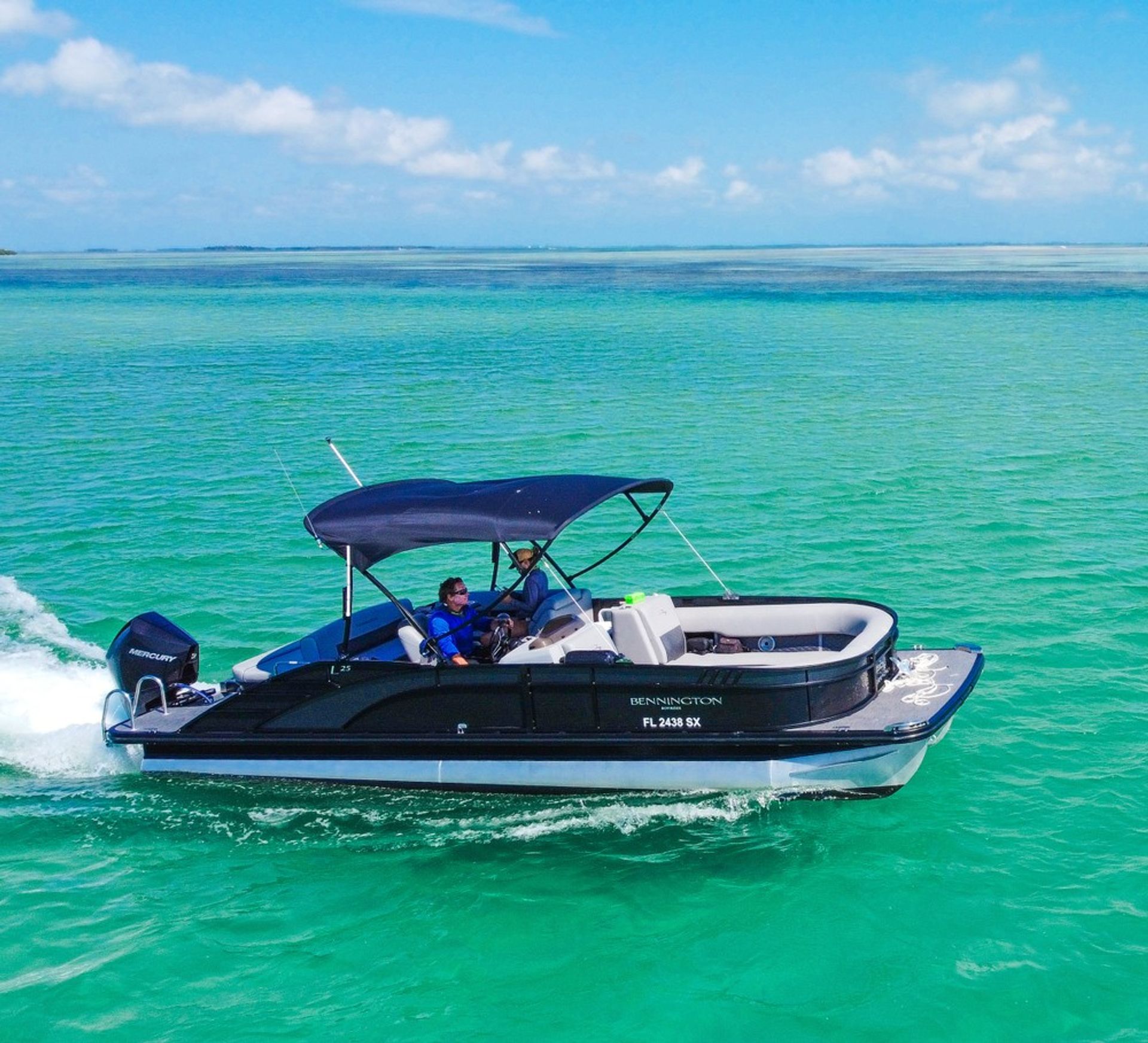 Key West, FL
Florida Keys Party Boat with Snorkeling Equipments, Lily Pads, Floaties, Cooler and More
2hr - 6hr

Starting at $899/person, $450/party
What you'll do:
Live it up like the Florida Keys locals do! These private charters offer an unrivaled experience in the shallow, crystal-clear backcountry waters that truly set this destination apart from the rest of the country. With just a short boat ride, you'll find yourself in what feels like another world, a tropical paradise waiting to be explored. Discover secluded sandbars, and shallow reef patches, and encounter the vibrant tropical wildlife, all at your own leisure. Bring along your favorite refreshments and snacks, and embark on a cruise into pure bliss.
Vessels, Barefoot I and II, are 26-foot custom Bennington tritoons designed for ultimate comfort on the water. Whether you're seeking shade under the bimini on plush seating or working on that perfect tan on the twin loungers at the stern, you'll enjoy a 360-degree view of the stunning surroundings. It's time to kick back, relax, and immerse yourself in the true essence of the Florida Keys!
Why we love it for your party:
Sanitized snorkel equipment included (explore the underwater beauty with your besties)
Large lily pad & floats provided (let's be fancy and tan on insta-worthy floaties)
Coolers with ice & bottled water (we got you!)
About this experience partner:
In 1988, Barefoot Billy established himself as the best darn suntan lotion salesperson in Key West. But Billy felt there was something greater calling to him. In 1992, a Key West legend was born: the Barefoot Billy's Island Jet Ski Tour. Some say Billy had a unique vision to be the first to offer an around-the-island jet ski experience…others say it was a tourist on a jet ski rental that just kept going and going.
Today, Barefoot Billy's has grown to also offer their popular Catamaran Cruises, all kinds of Land and Beach rentals, and their expert island concierge services to connect you to all the best Key West has to offer. It turns out Billy was right, there's more to a great Key West Vacation than just suntan lotion. And with locations in Casa Marina, The Reach, Marriott Beachside, and Garrison Bight Marina you can find Barefoot Billy's virtually everywhere!
Cancellation Policy

generous Cancellation Policy
Full refund on cancellations with 7+ days notice. No refund within 7 day window.
Batch Guarantee
Get the Lowest Price
Batch does not add to any of the vendor fees and you are guaranteed the lowest price possible. If you find a lower price, let us know and we'll match it!
Book with Confidence
While we encourage all experience partners to issue full or half refunds with at least 7 days notice, certain experiences have more strict cancellation policies. See above to fully understand the policy for this experience.
Location
711 Eisenhower Dr, Key West, FL 33040, USA