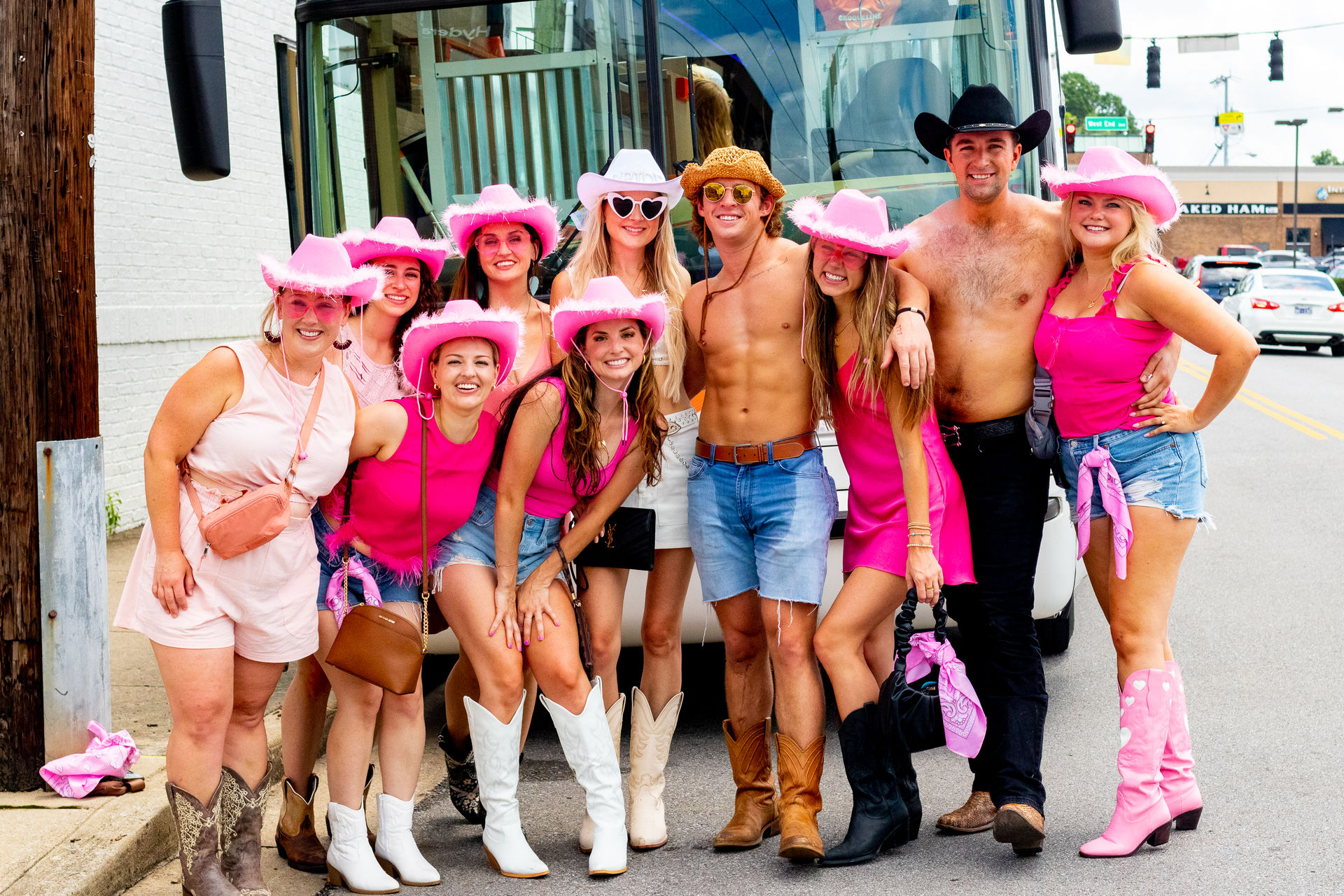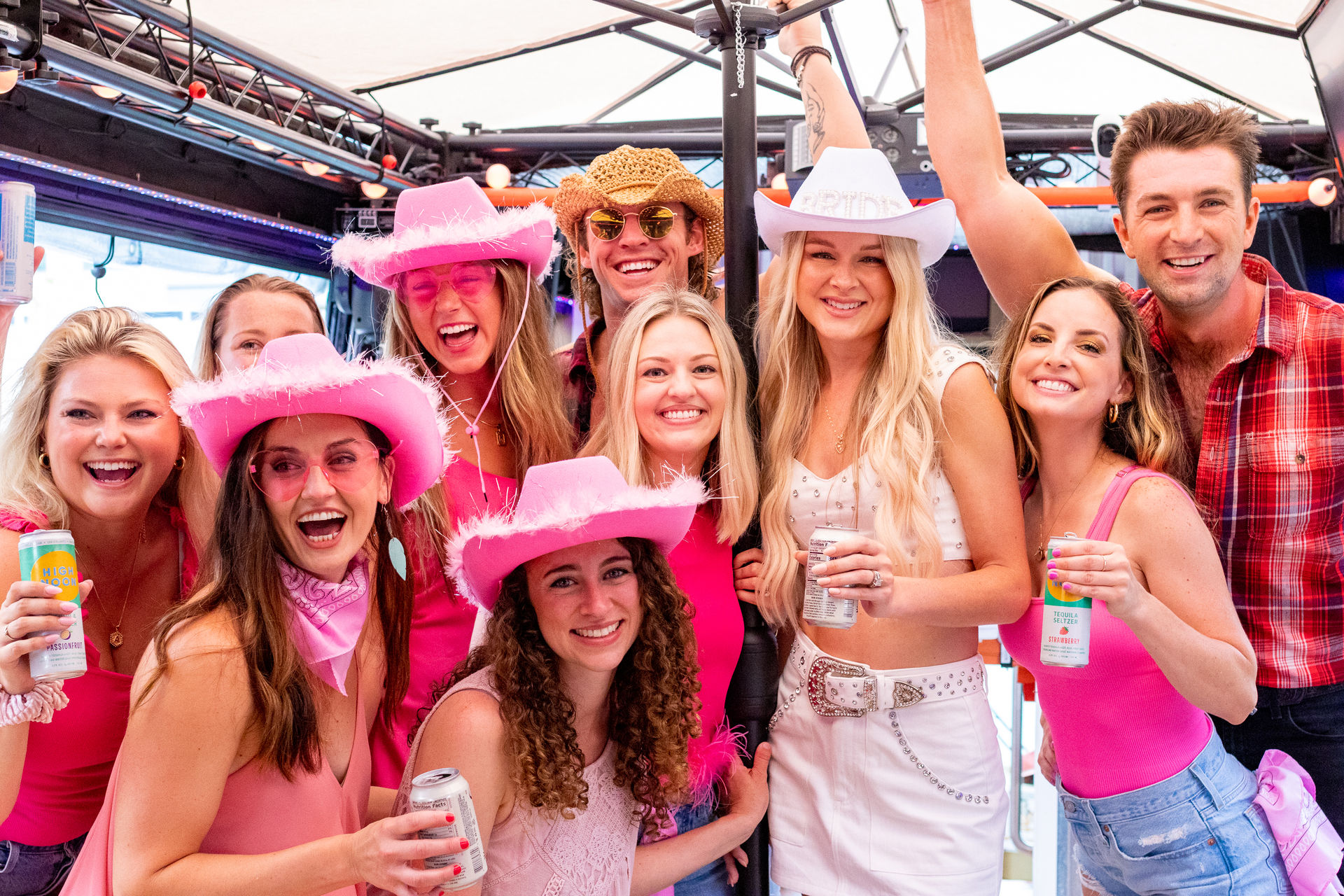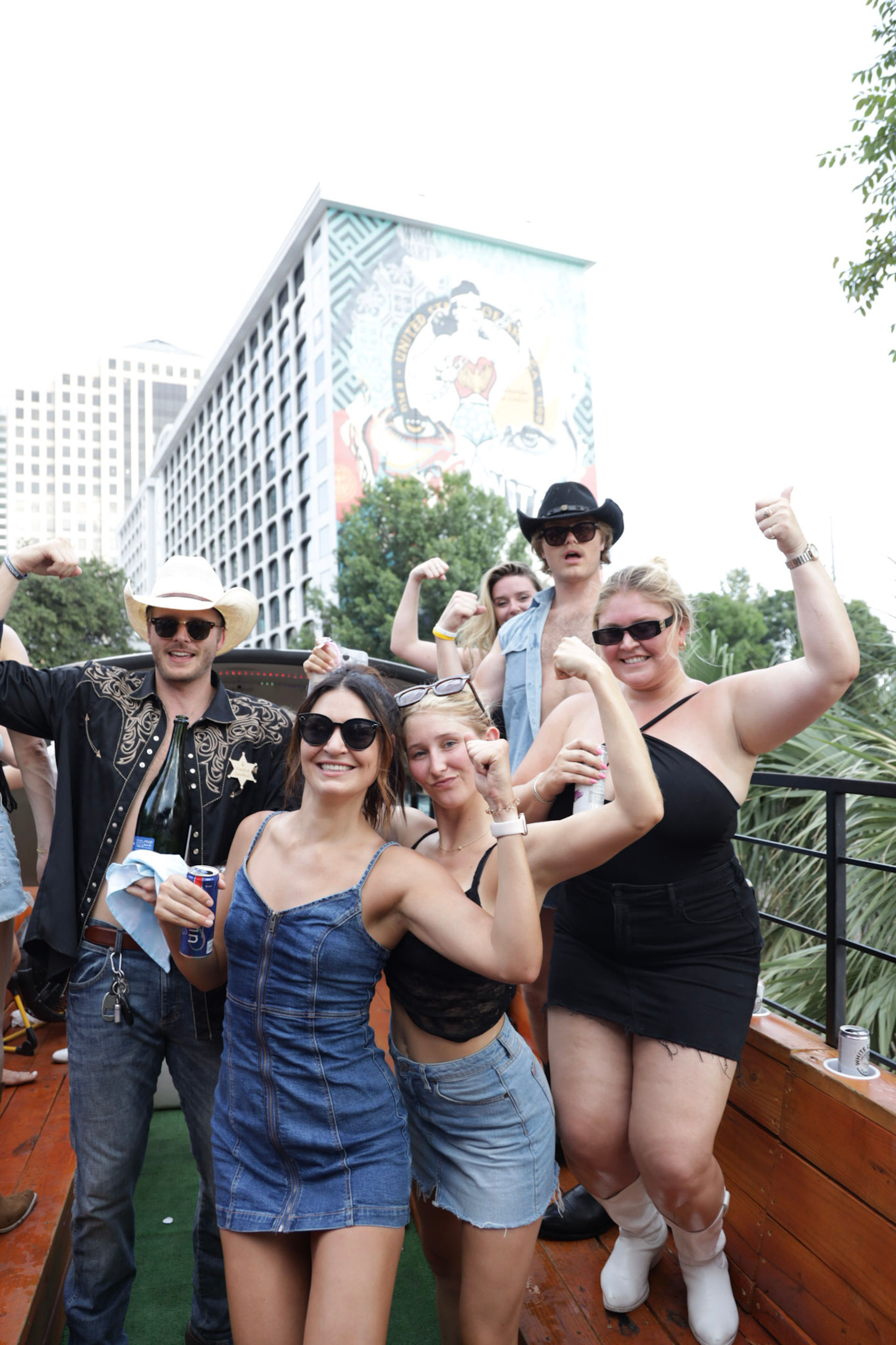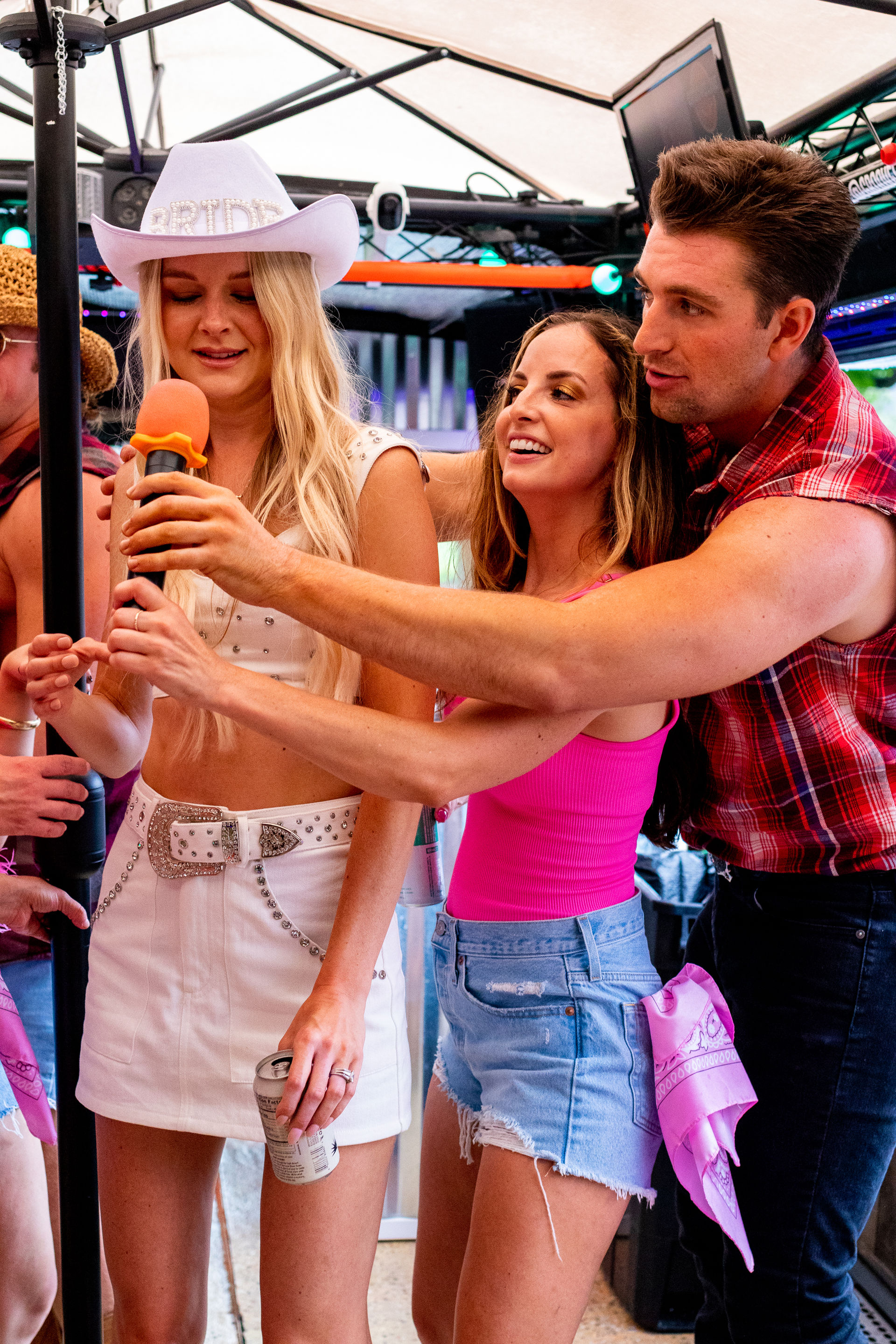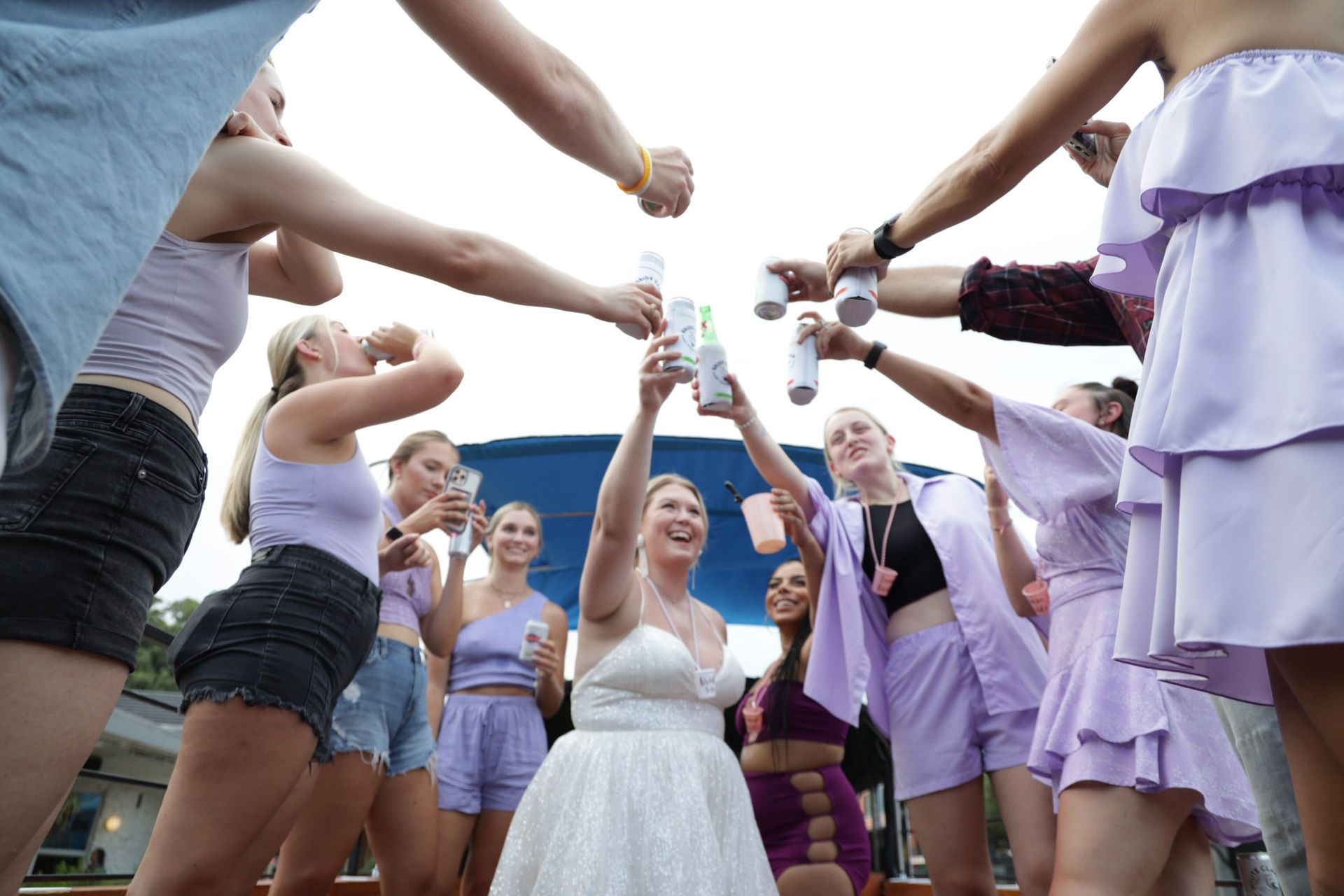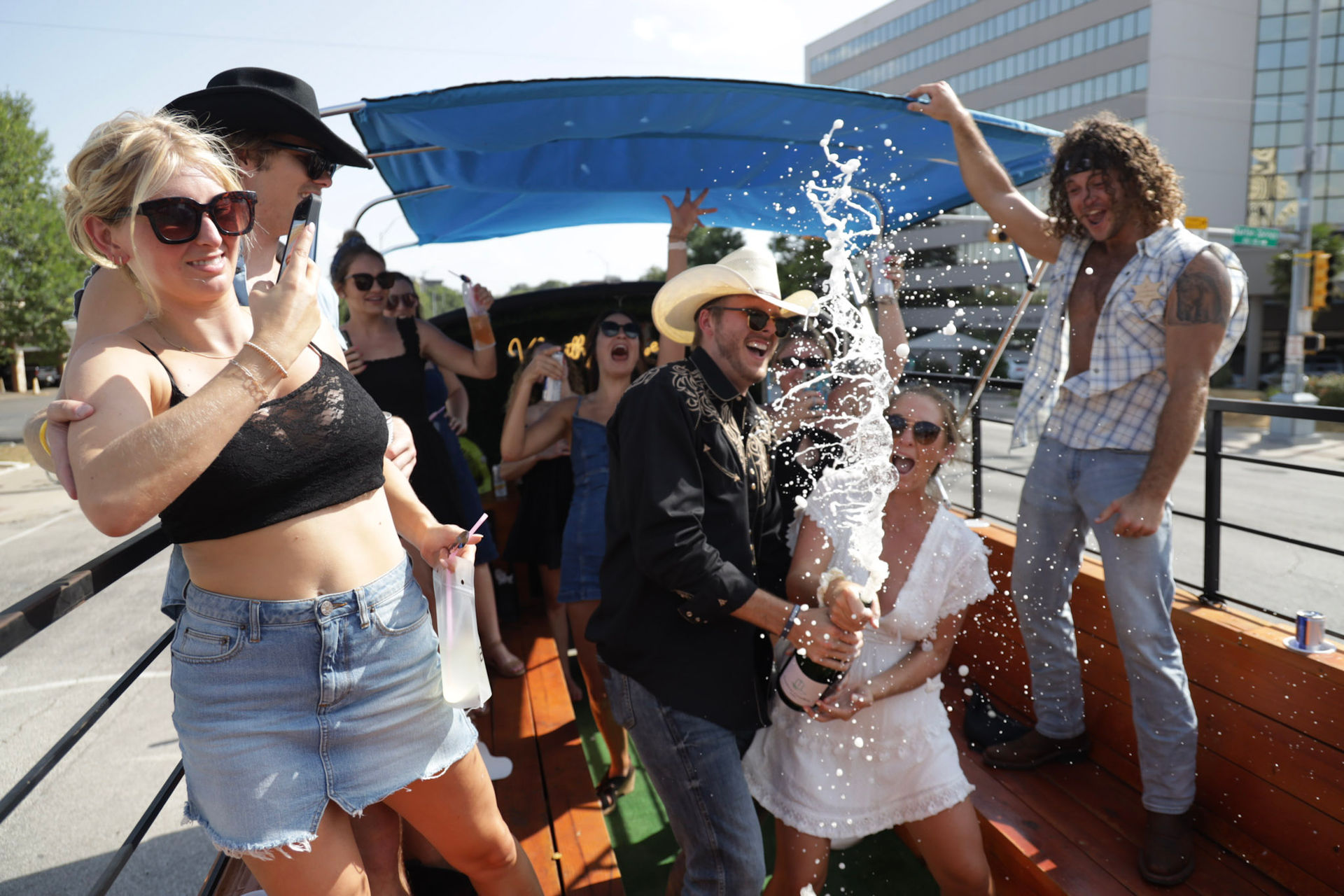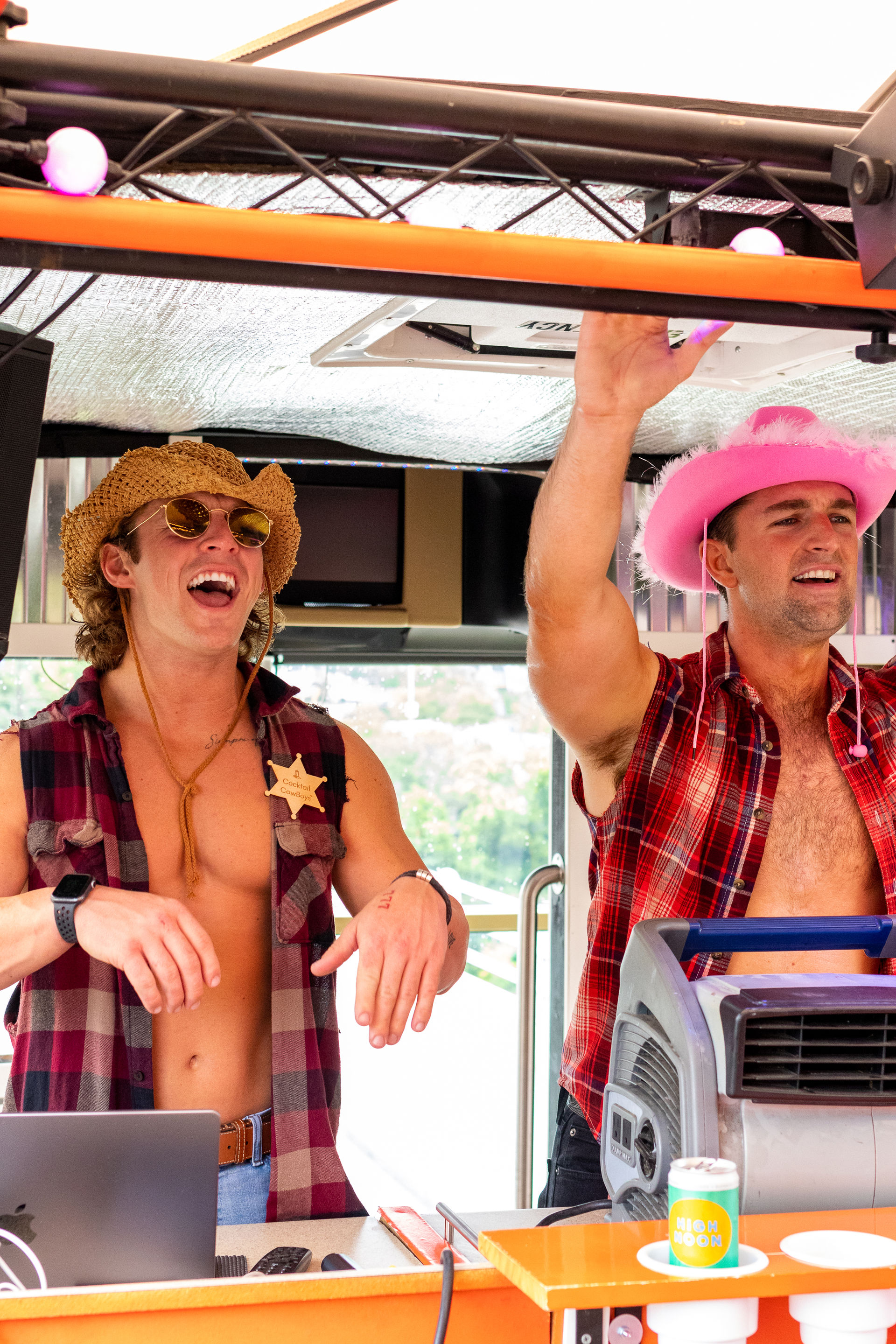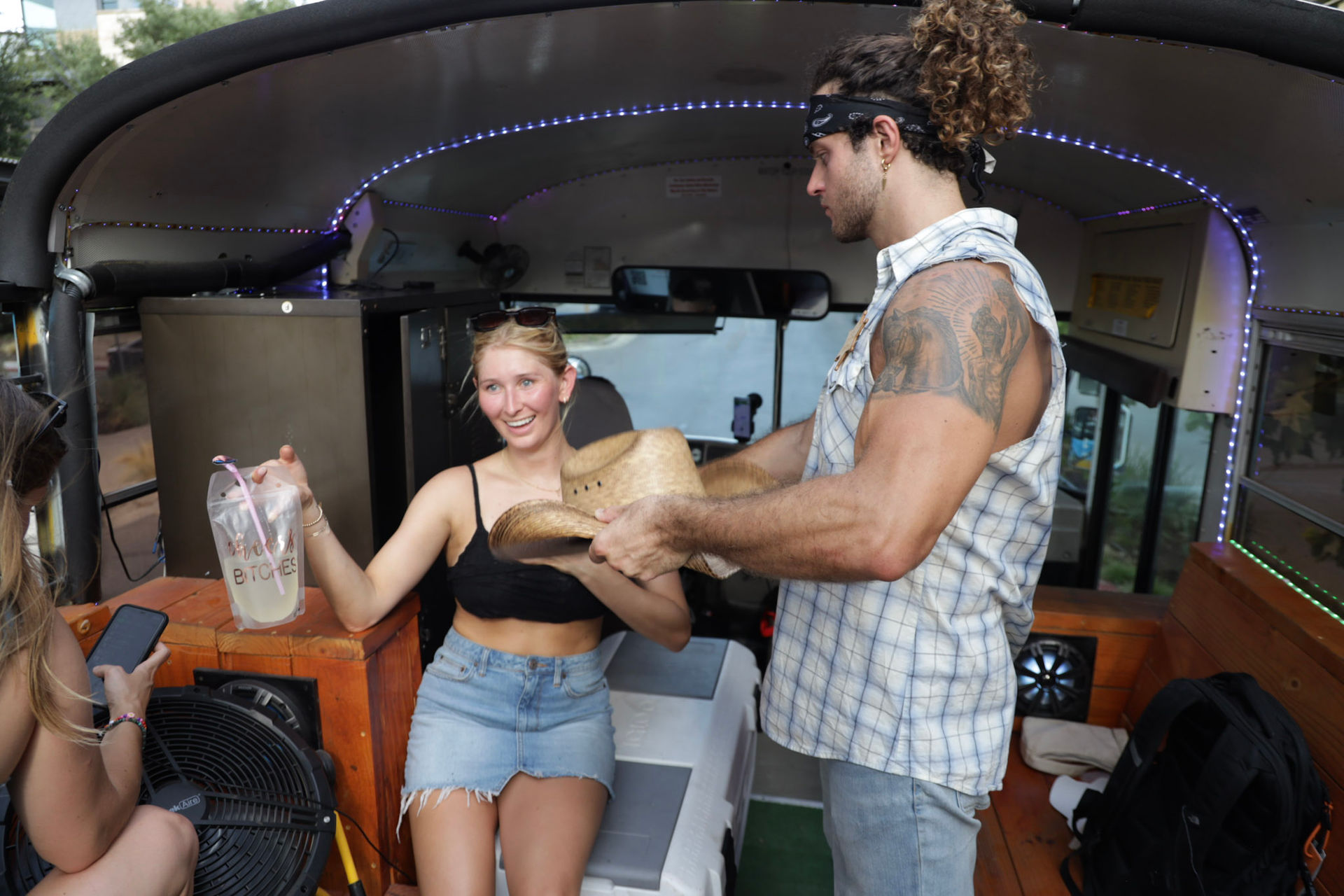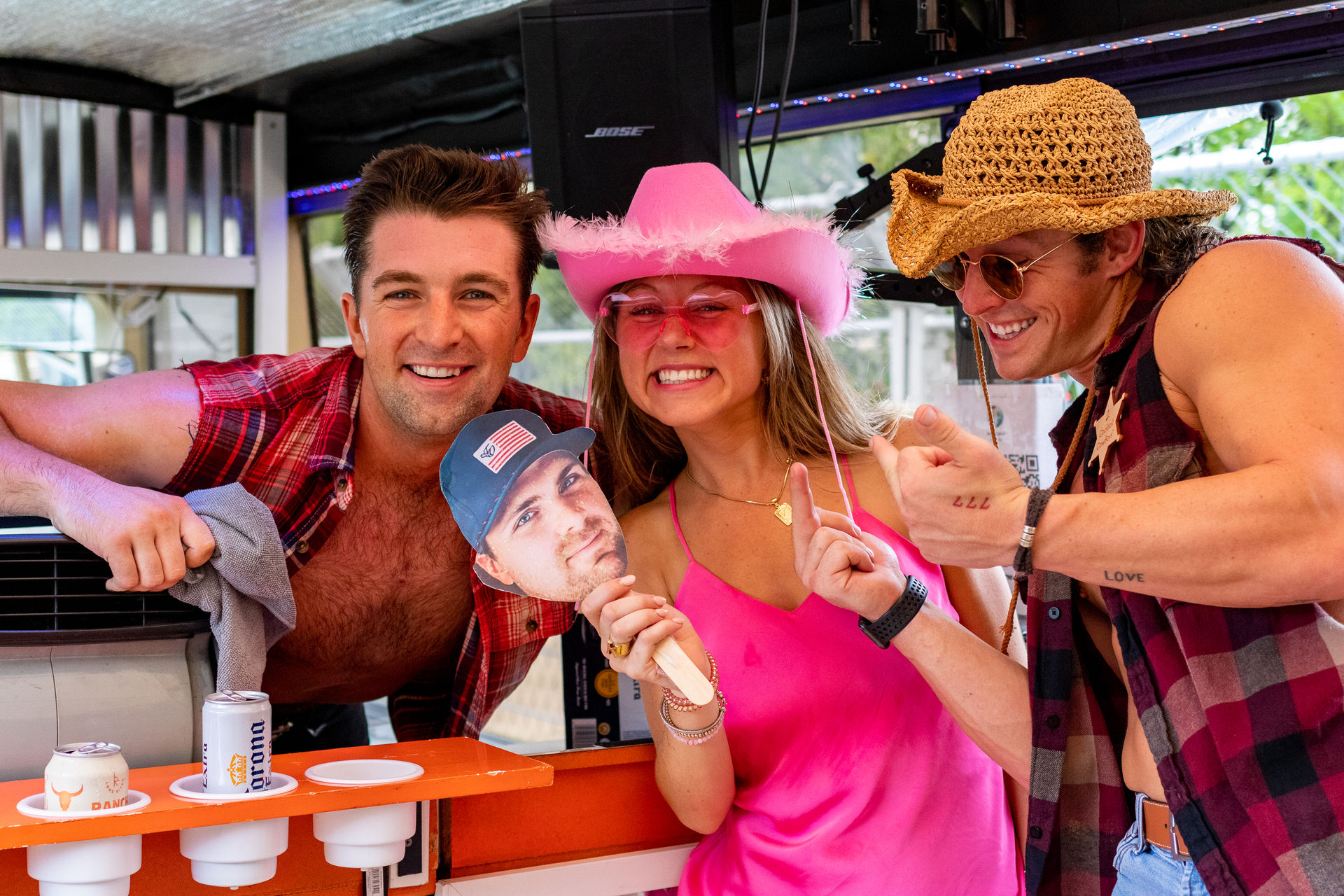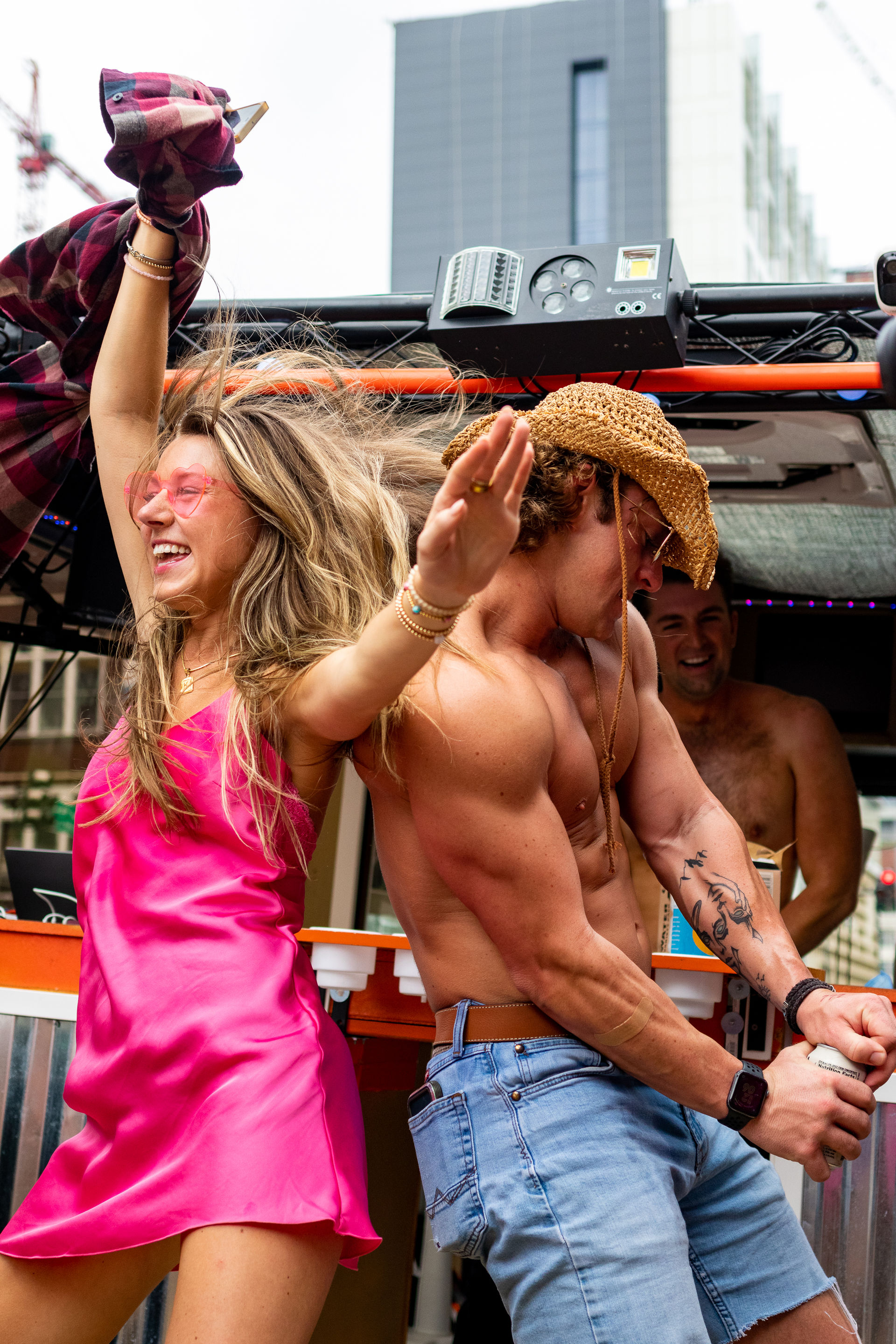 Cocktail CowBoys X Party Bus: The Ultimate Party Bus Experience
About this experience
What you'll do:
What do you get when you combine two of the most epic experiences in the city? One totally unique and unforgettable adventure!
Tribe Bus and the Cocktail CowBoys have joined forces to bring you the ultimate party bus VIP experience. Hop on board Austin's only open air bus and you cruise through downtown, 6th Street, the east side and more of the city's favorite spots. See the city like never before while you dance to music via our state of the art sound system, enjoy BYOB beverages, and get the royal treatment from two of your personal Cocktail CowBoys! The Cocktail CowBoys will be at your exclusive service while riding through the city on Tribe's one-of-a-kind roofless bus. The CowBoys will serve your drinks and refreshments, be your photographer and model (we'll pose with you!), Spotify DJ, host party and drinking games concierge, and keep your area tidy.
Hop on board and get ready for a party bus experience unlike any other while the CowBoys are there to serve, pamper, and entertain you.
Why we love it for your party:
Epic fusion (This experience merges Tribe Bus's open-air adventure with the Cocktail CowBoys' VIP service for a unique party on wheels)
Austin unveiled (Explore Austin's best spots like never before – from downtown to 6th Street – all while dancing to music & sipping your own drinks)
CowBoys galore (The Cocktail CowBoys are your party companions, serving drinks, snapping photos, DJing, hosting games & keeping the fun going)
Pop the bubbly (Enjoy a classy touch with a BYOB mimosa bar, complete with all the essentials, while partying on a roofless bus... cheers!)
All-inclusive fun (With a pro driver, top-notch sound, disco ball & supplies, just bring your chosen drinks, mixers, and snacks – plus, of course, your awesome vibes!)
About this experience partner:
Meet TRIBE: Austin's fIrst and only open air tour bus! They opened in February, 2022 and are excited to serve the Austin area by providing a great experience for both tourists and locals. They offer bus tours for parties, mural tours, corporate rentals, personalized tours and more. They have multiple buses that can be booked individually or together (subject to availability) and each bus can hold up to 20 passengers. All of their buses include an experienced and professionally trained driver, custom LED lighting and a state of the art sound system so your group can sit back and enjoy a one of a kind experience.
The Cocktail CowBoys are hand-picked, upstanding gentlemen who have been selected for their good looks, charm, hospitality, and ability to make your day special. They are all thoroughly vetted, licensed, background checked, and insured. The Cocktail CowBoys will arrive in western gear - boots, jeans, hat, etc - ready to make your party a hit.
Additional information:
This experience comes with a professional experienced driver, two Cocktail CowBoys at your service, a BYOB mimosa bar (juice, flutes, ice + bucket, carafes), a disco ball for extra glam, a state of the art sound system, some fun party supplies and game ideas, good vibes, and some fire DJ skills.

What you provide: alcohol and whatever other drinks, mixers or snacks you'd like + more good vibes

For groups of 18 guests or fewer.

Tips are appreciated and are not included in the service fee.
Book Your Experience
For groups of 18 guests or fewer. Tips are appreciated and are not included in the service fee.
See Availability
Location
602 E 4th St, Austin, TX 78701, USA
Cancellation Policy

generous Cancellation Policy
Full refund on cancellations with 7+ days notice. No refund within 7 day window.
Book Your Experience
Choose a Booking Option
For groups of 18 guests or fewer. Tips are appreciated and are not included in the service fee.
See Availability
---
Why Book With Batch?
All Your Parties on One Account
With over 30 cities and counting, you can plan all your parties on Batch. We'll save your information and preferences to make booking a breeze.
Party Planning at Your Fingertips
Download our app for access to party planning tools like polls, shared itineraries, and expenses.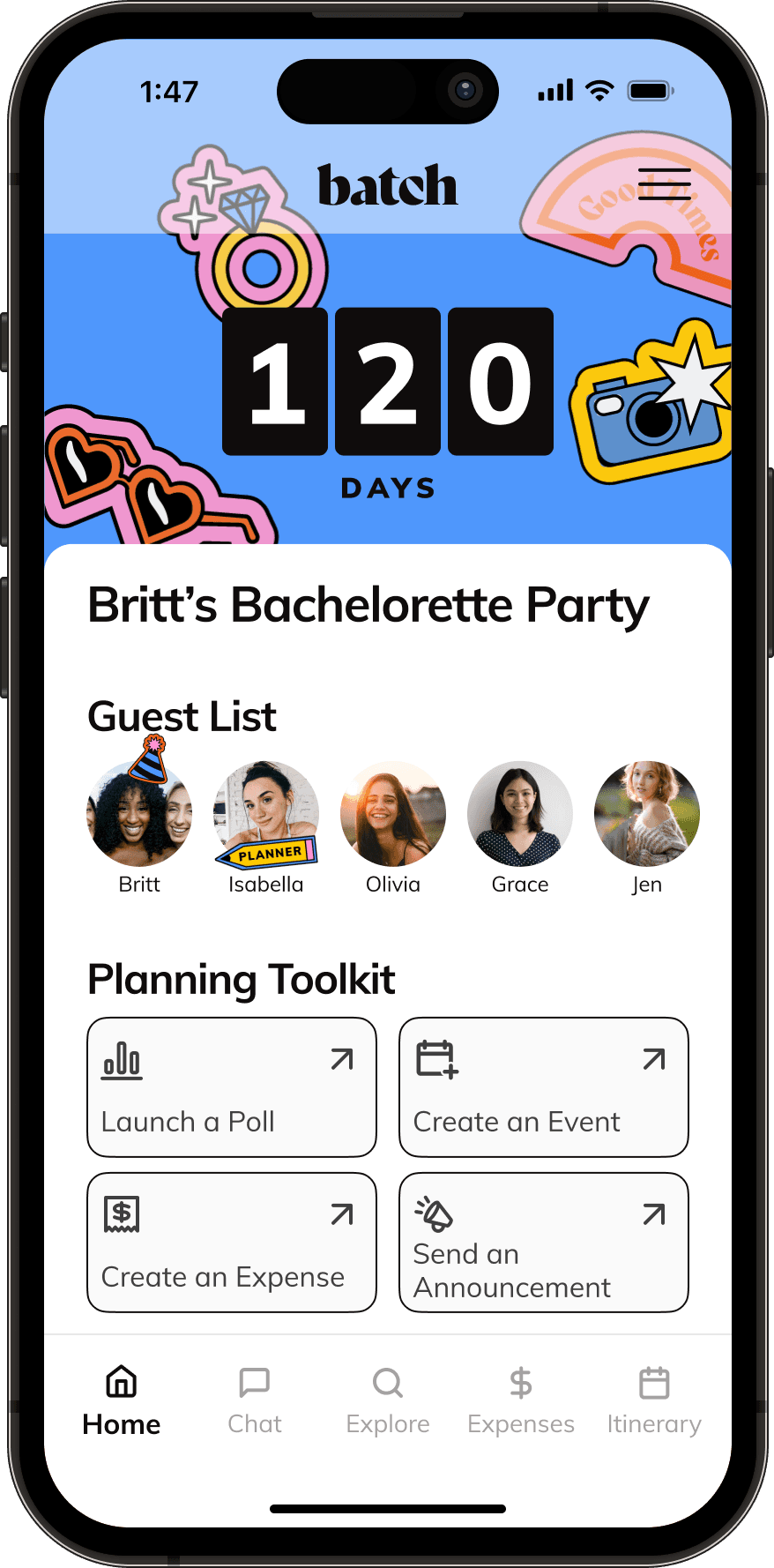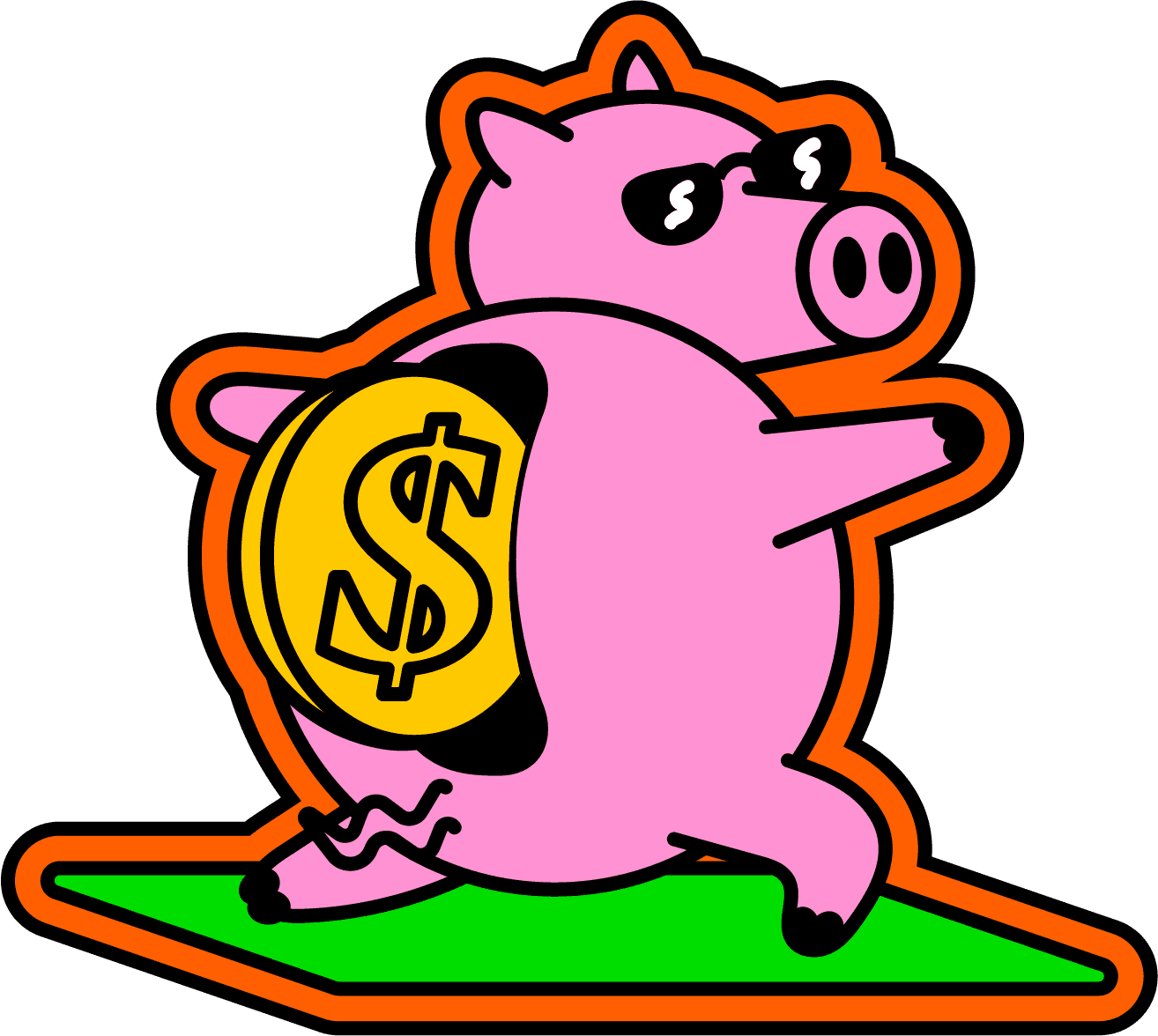 Book More, Save More
As a Batch member, receive exclusive discounts and first looks to our best party experiences! From transportation to private chefs, we're here to help.