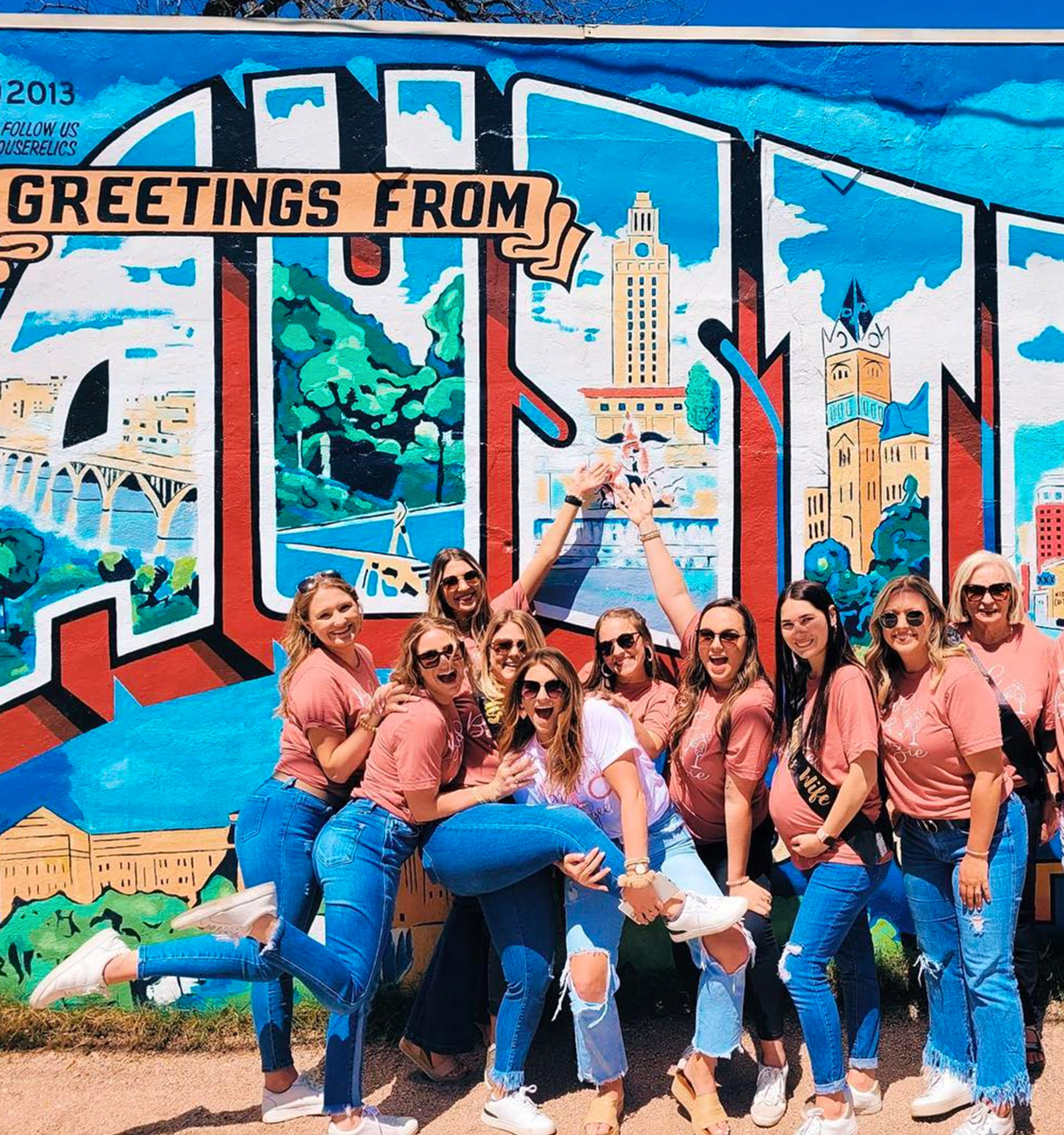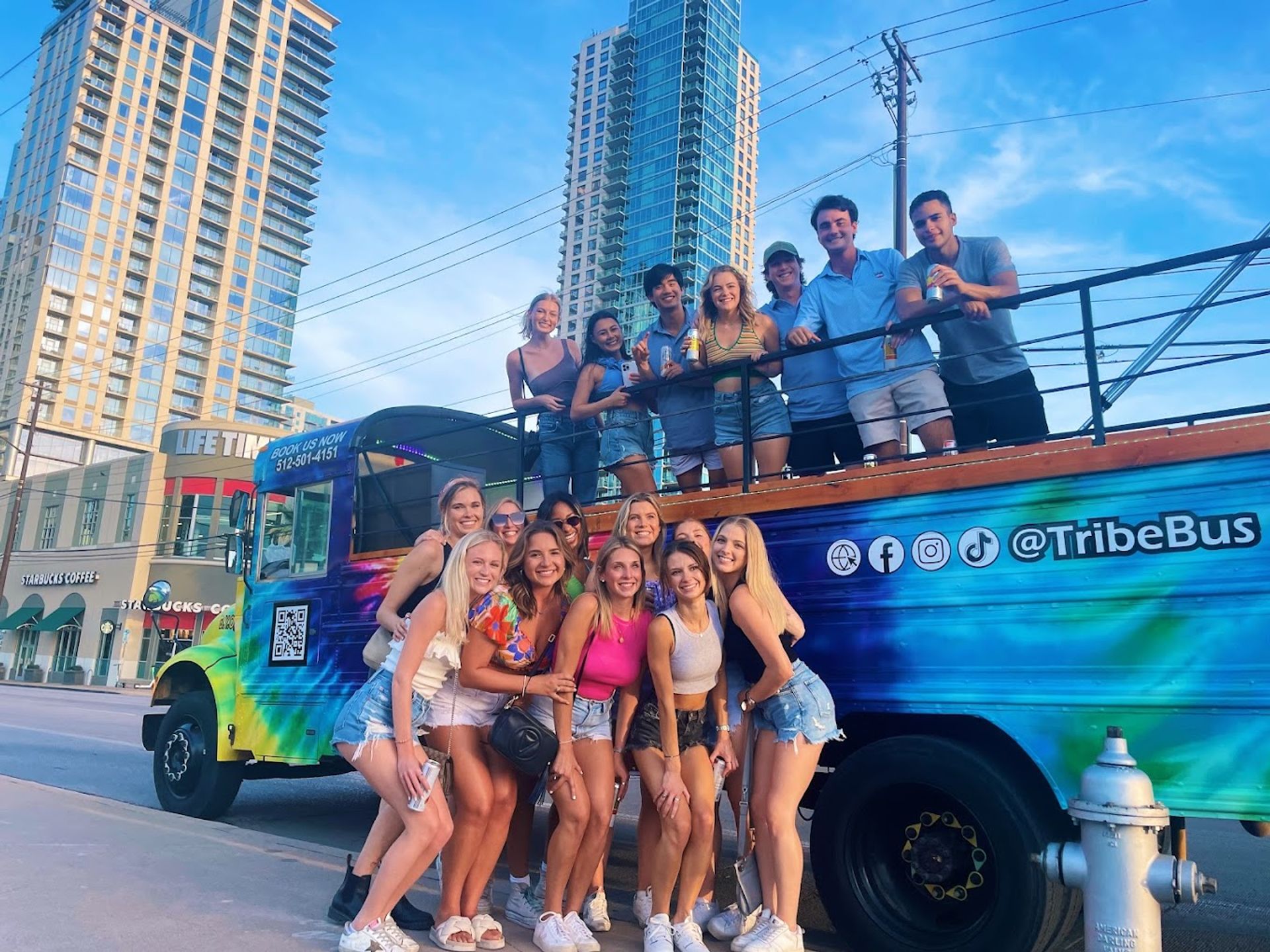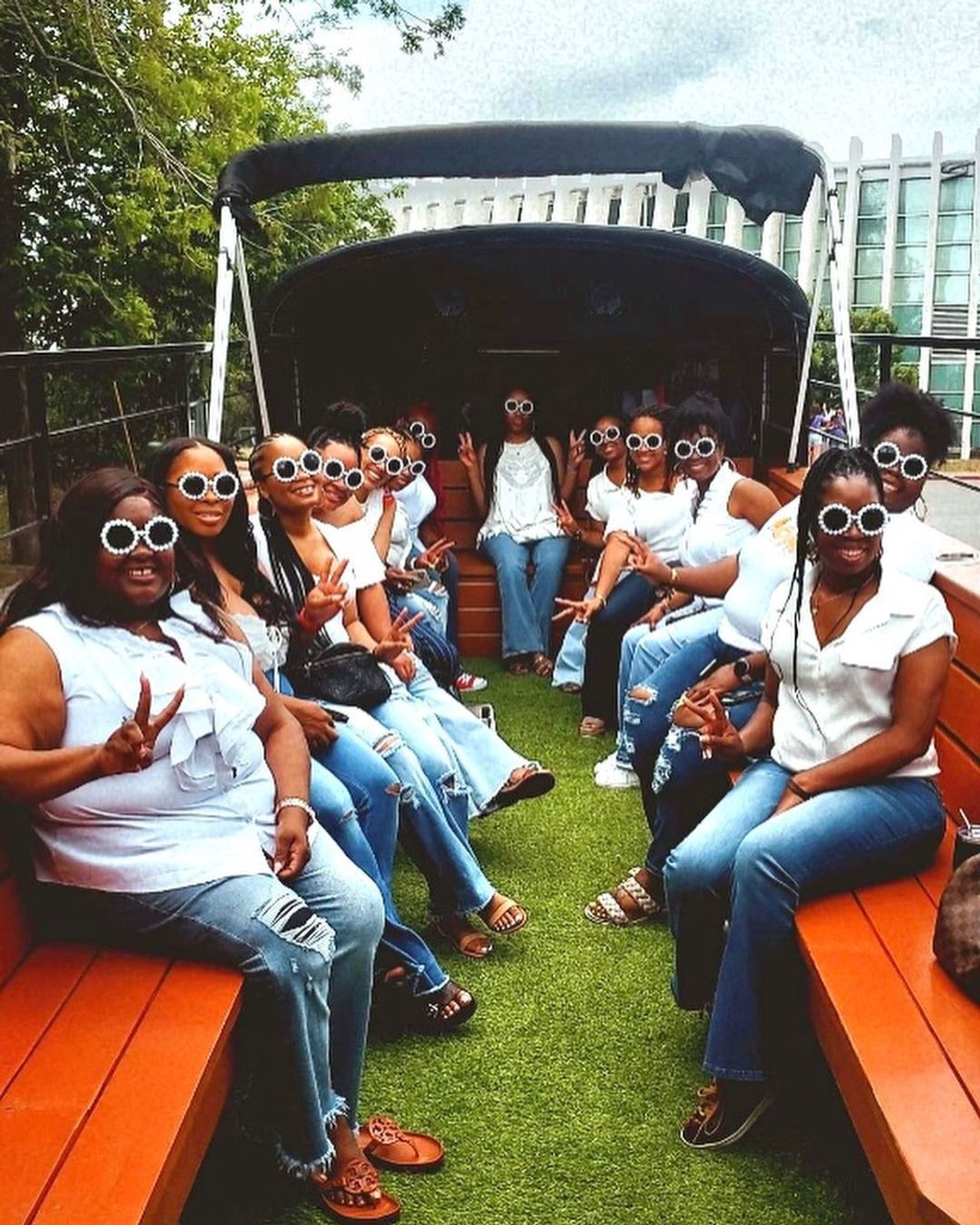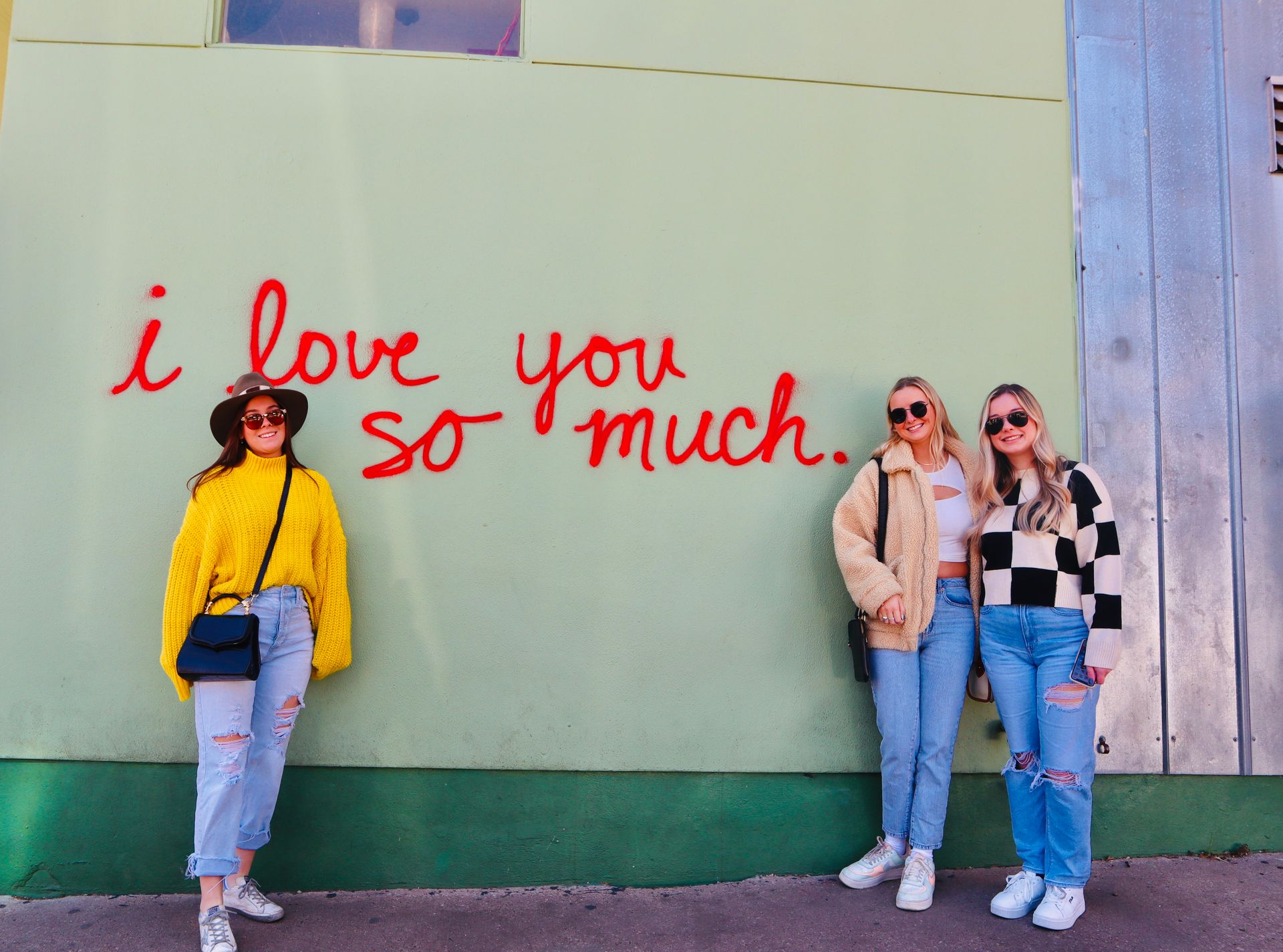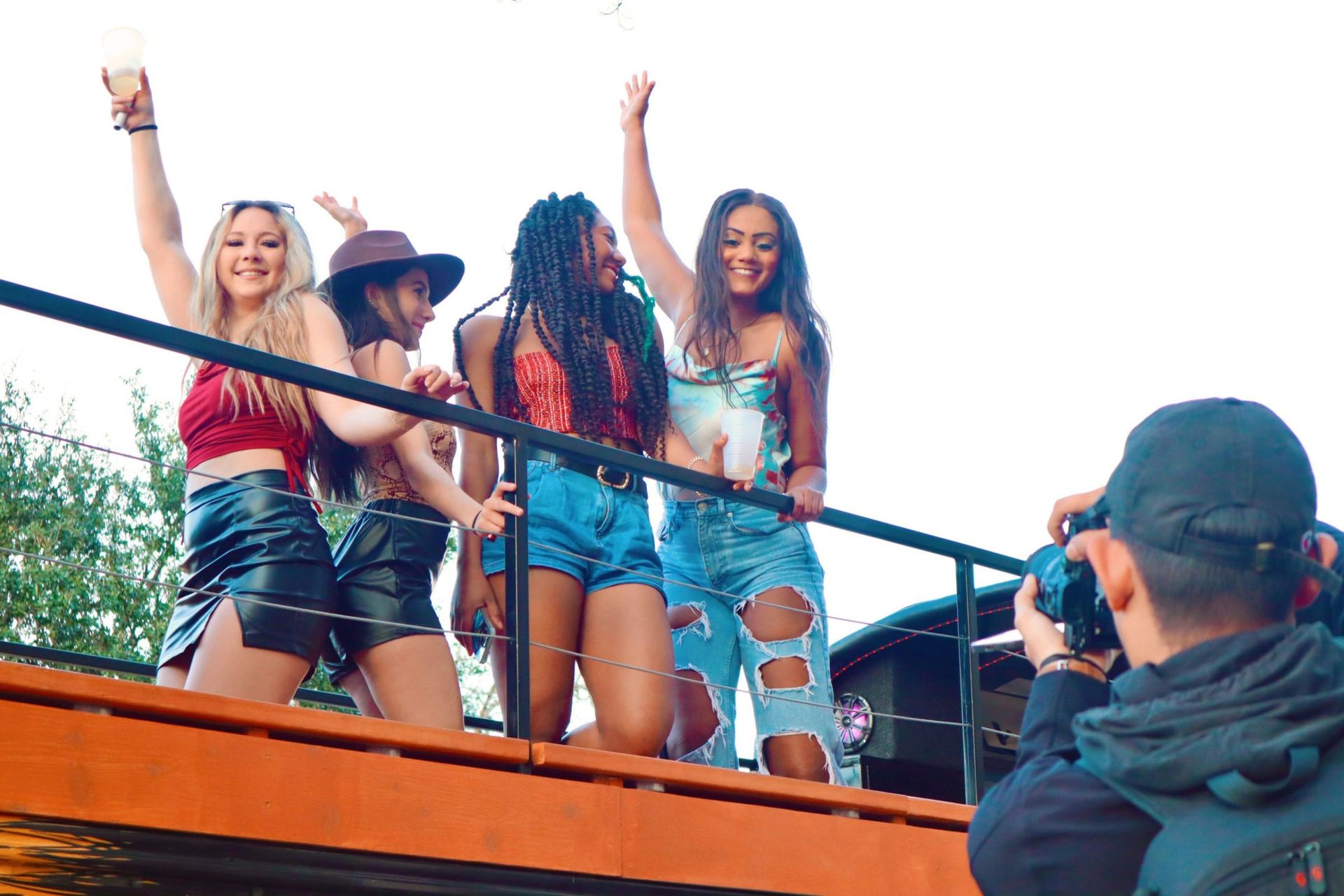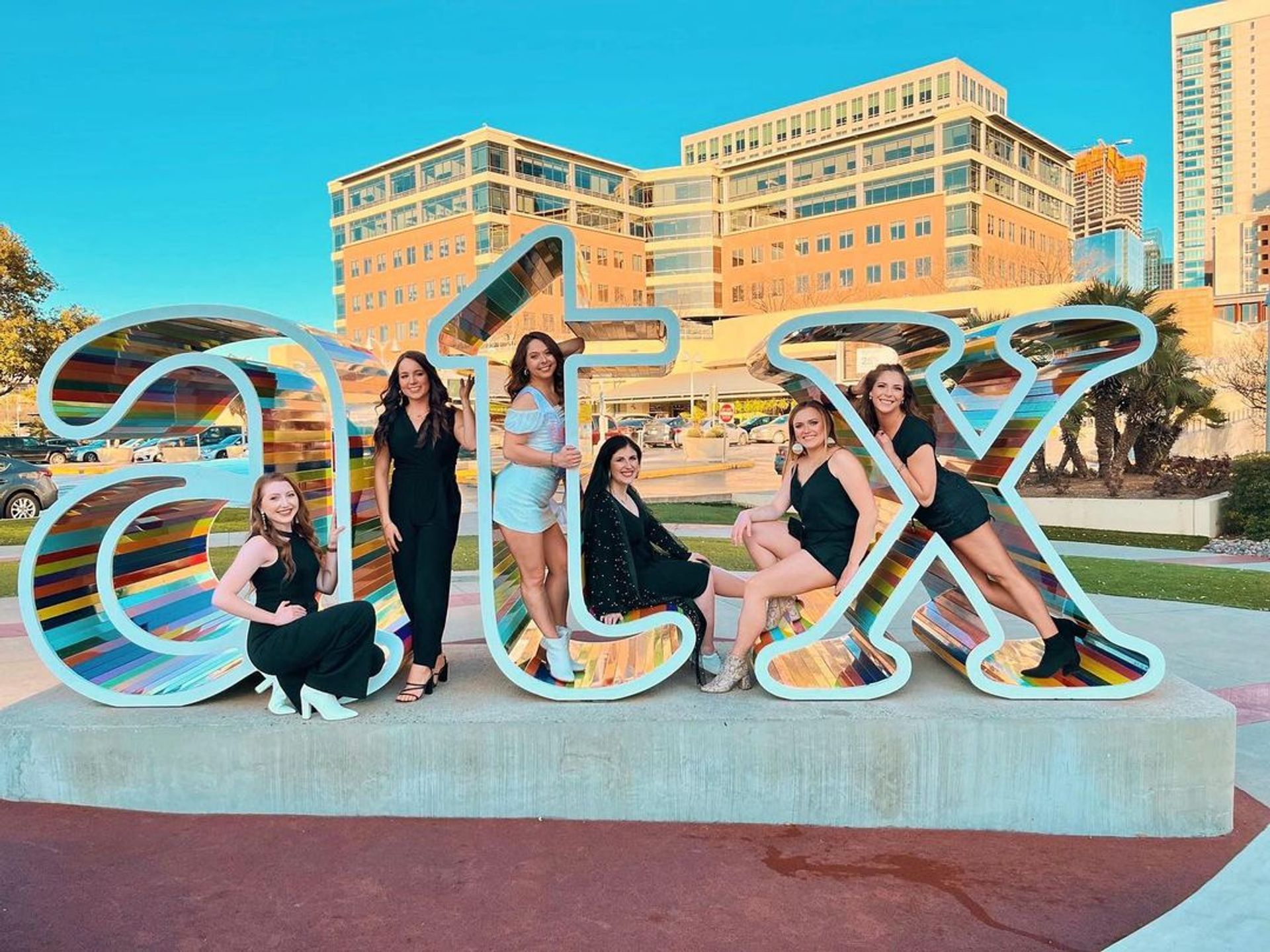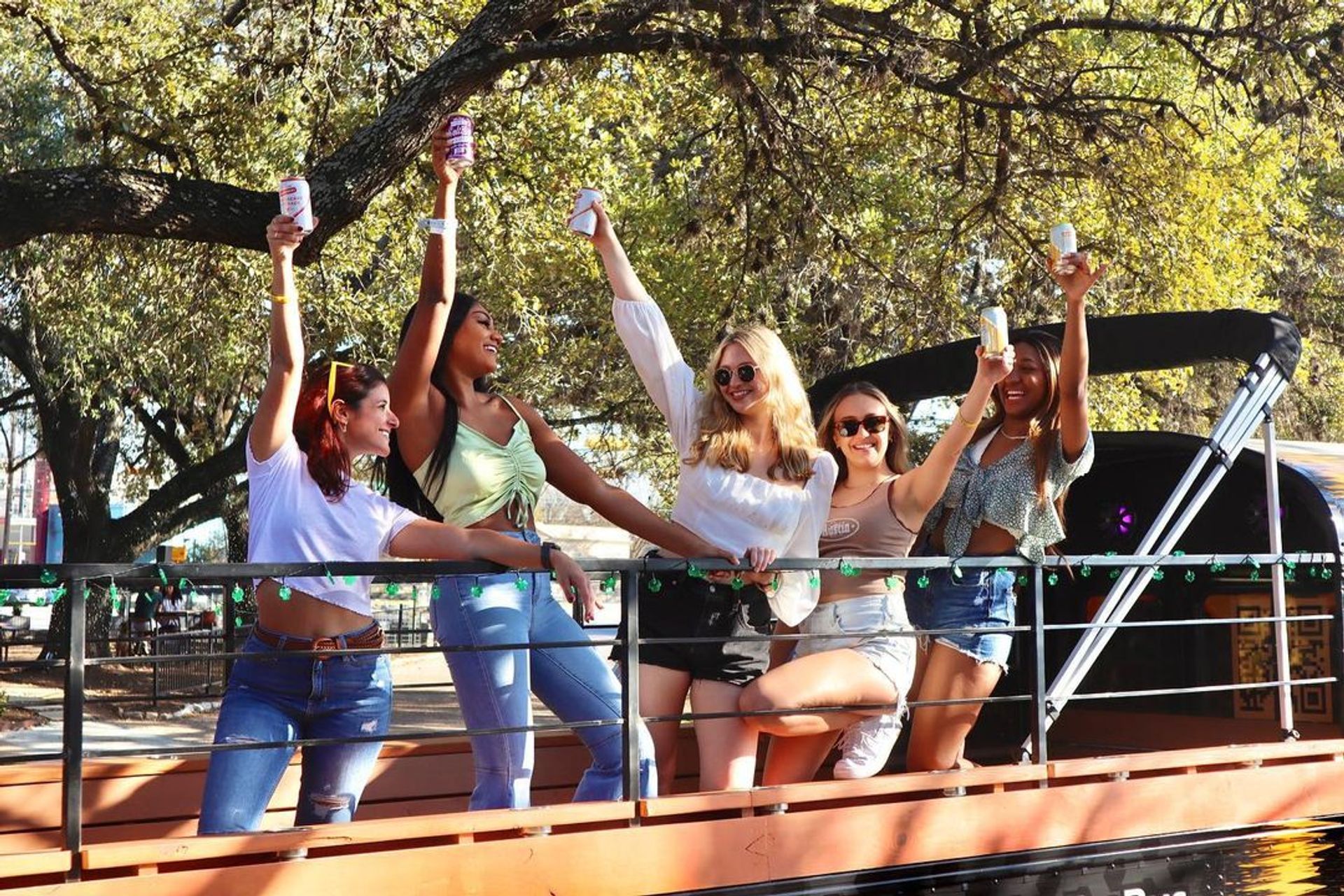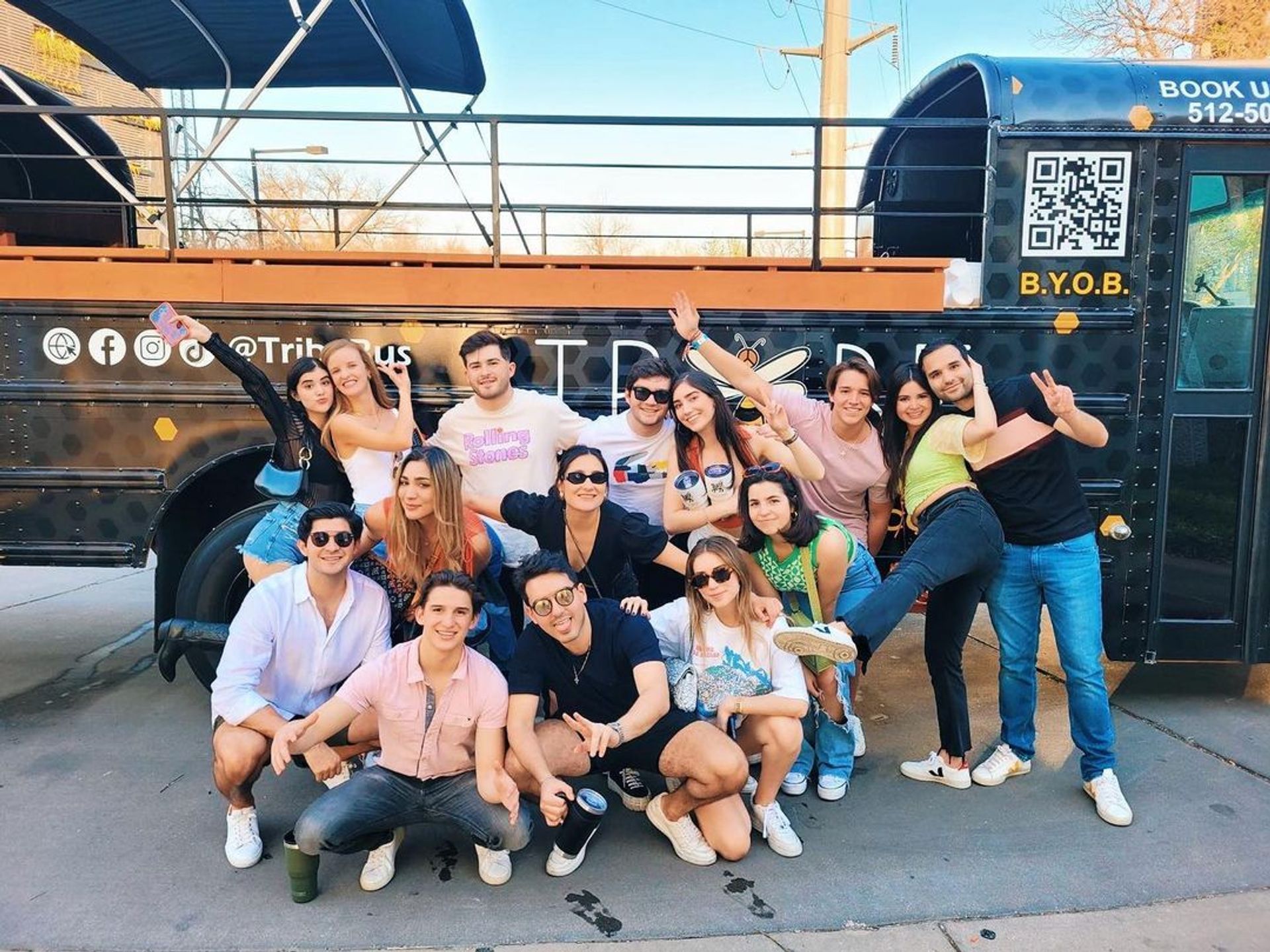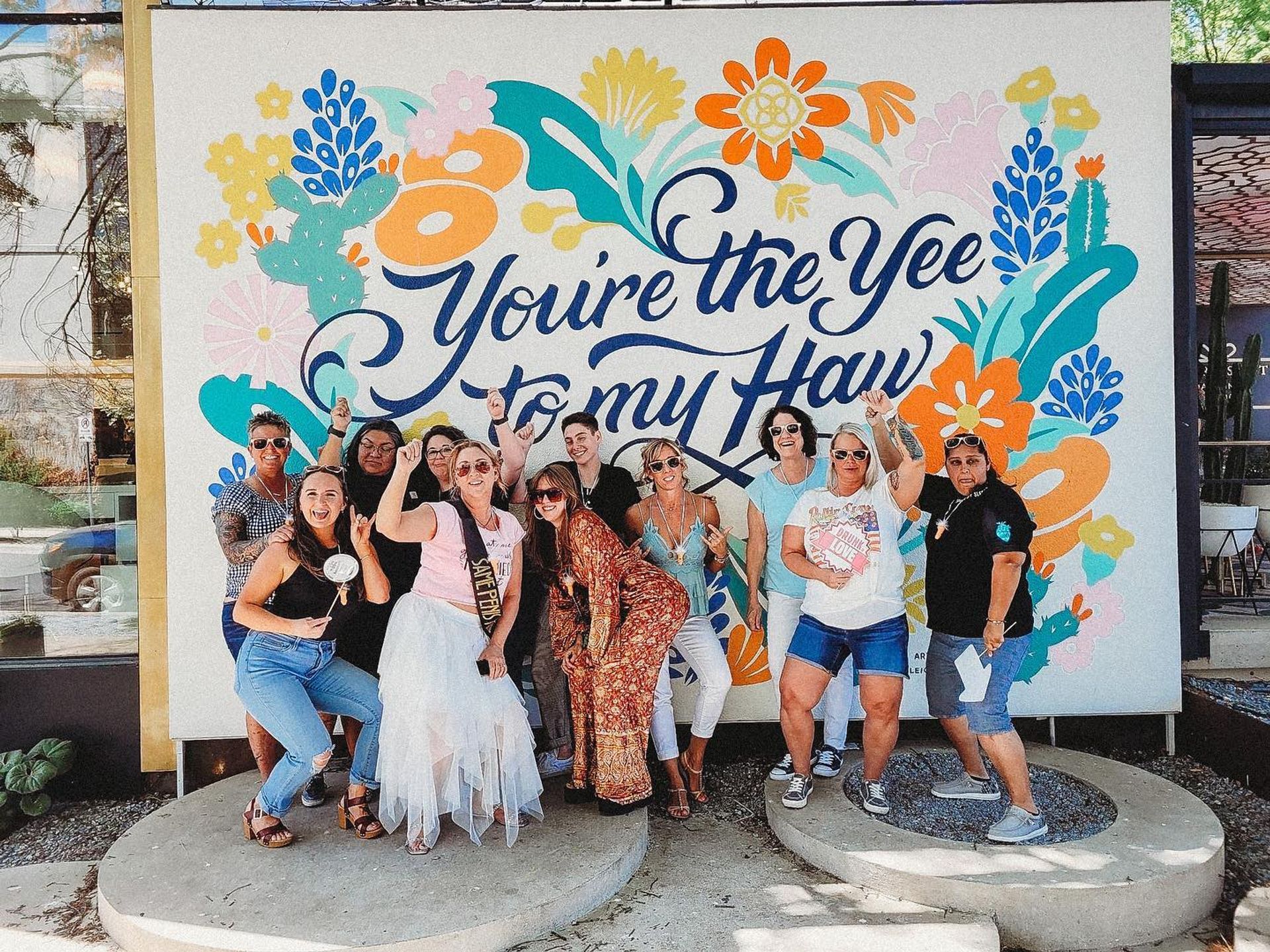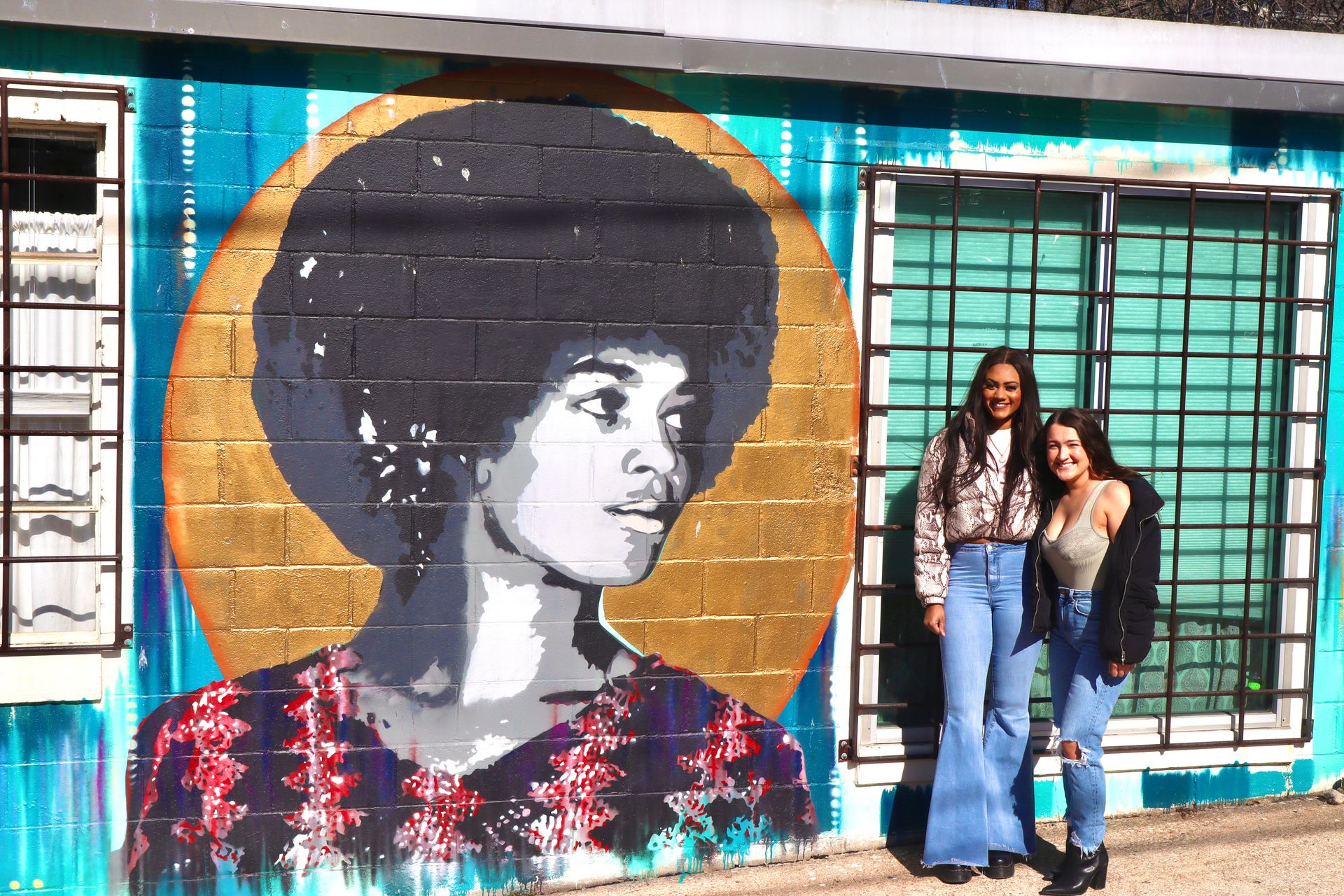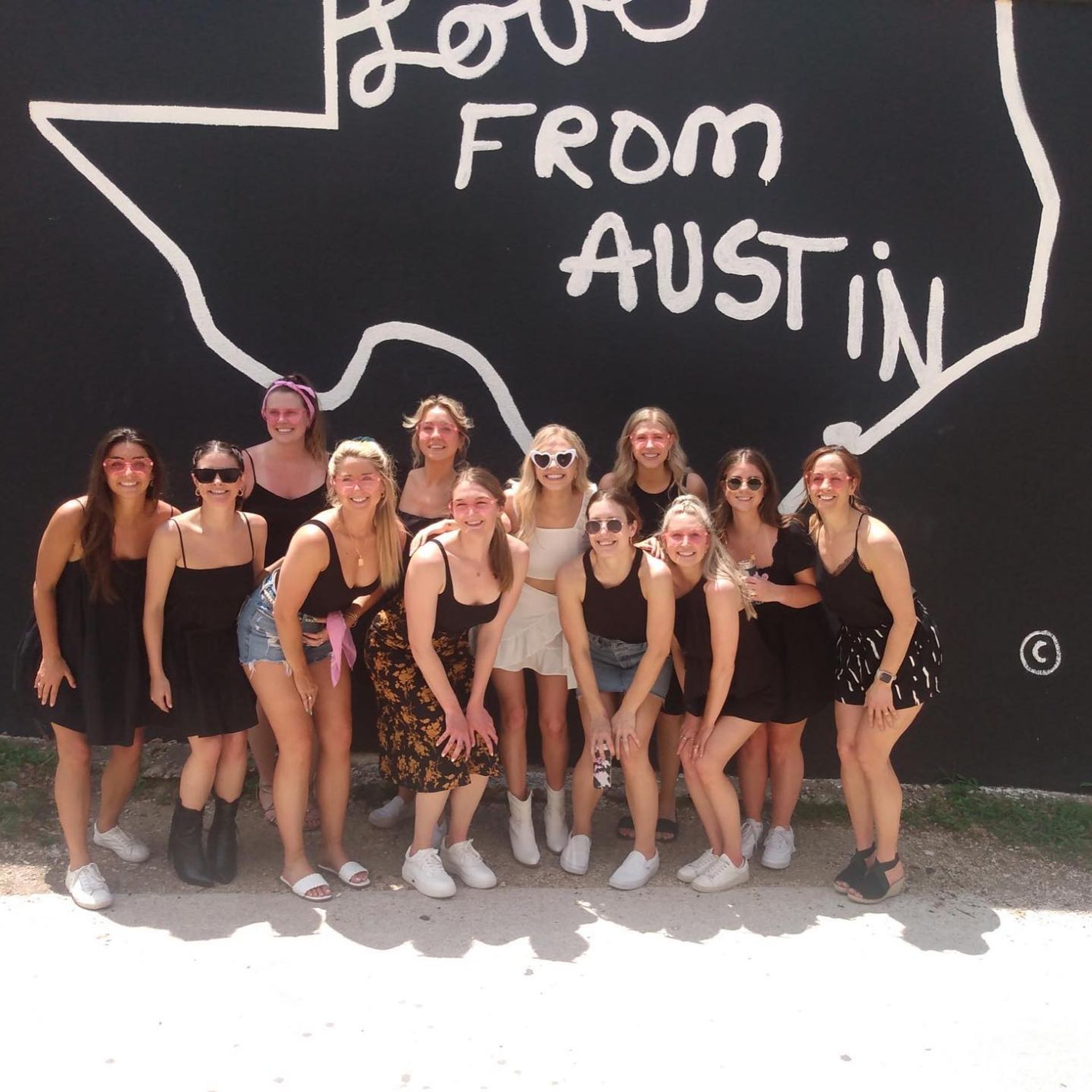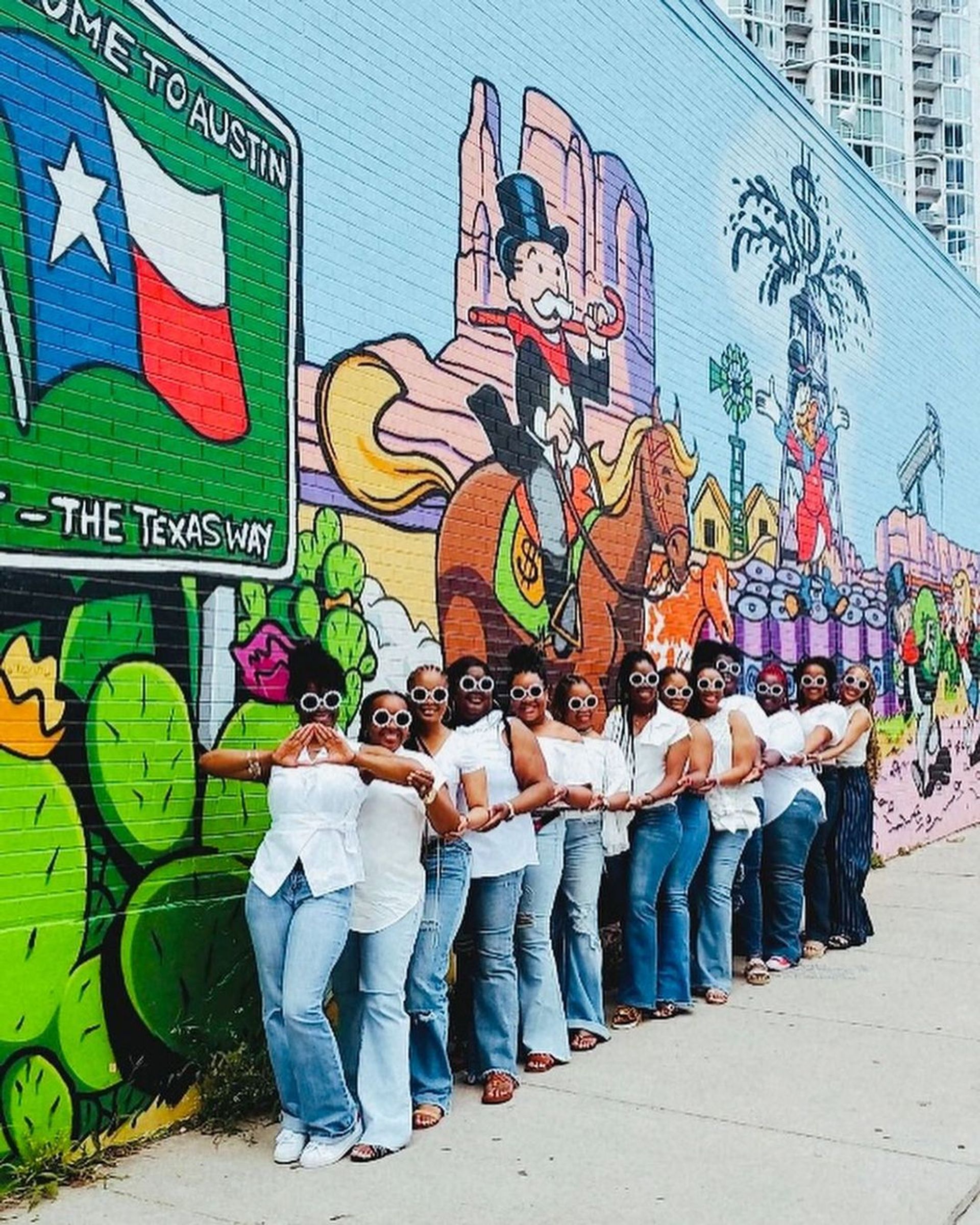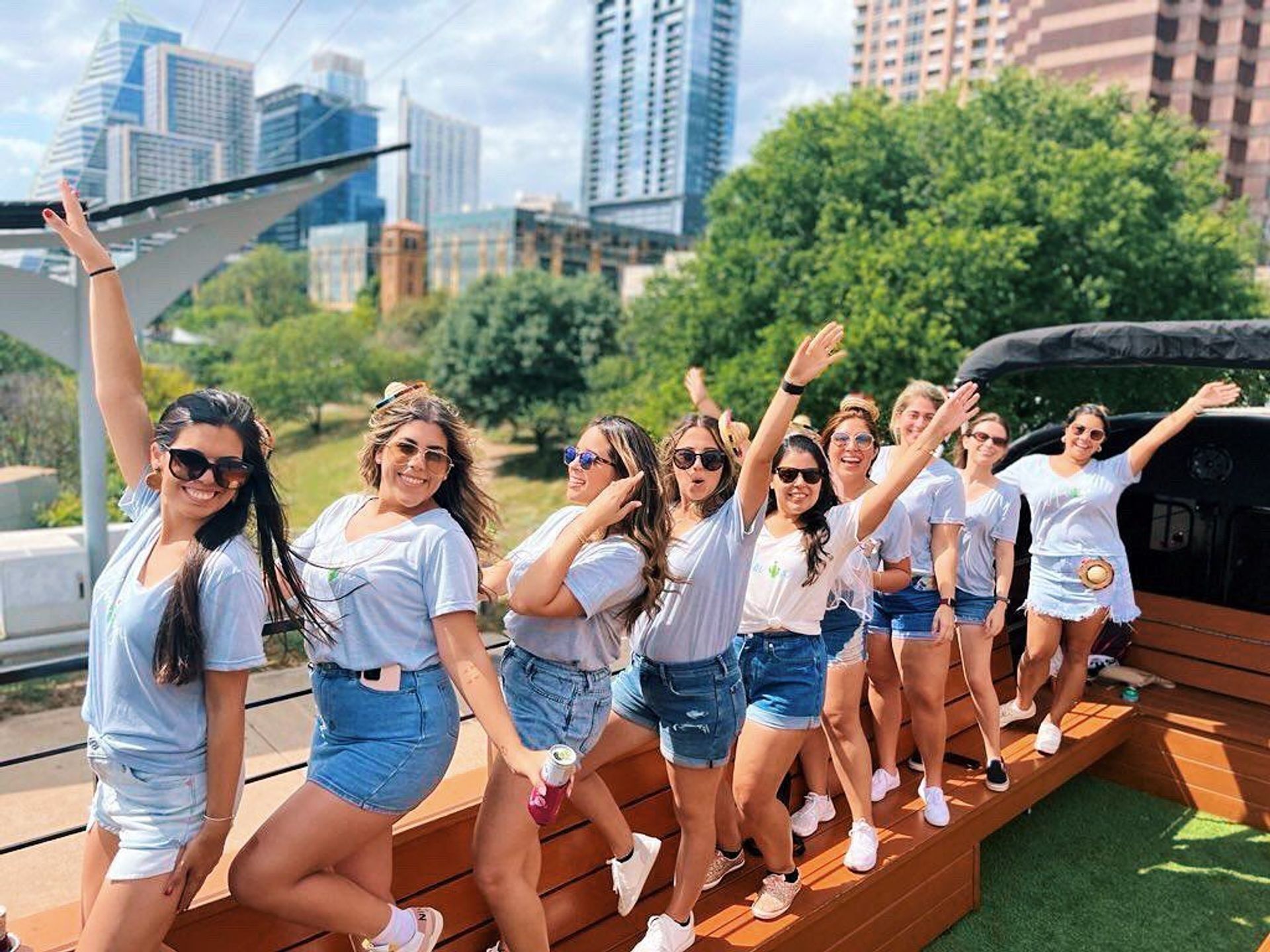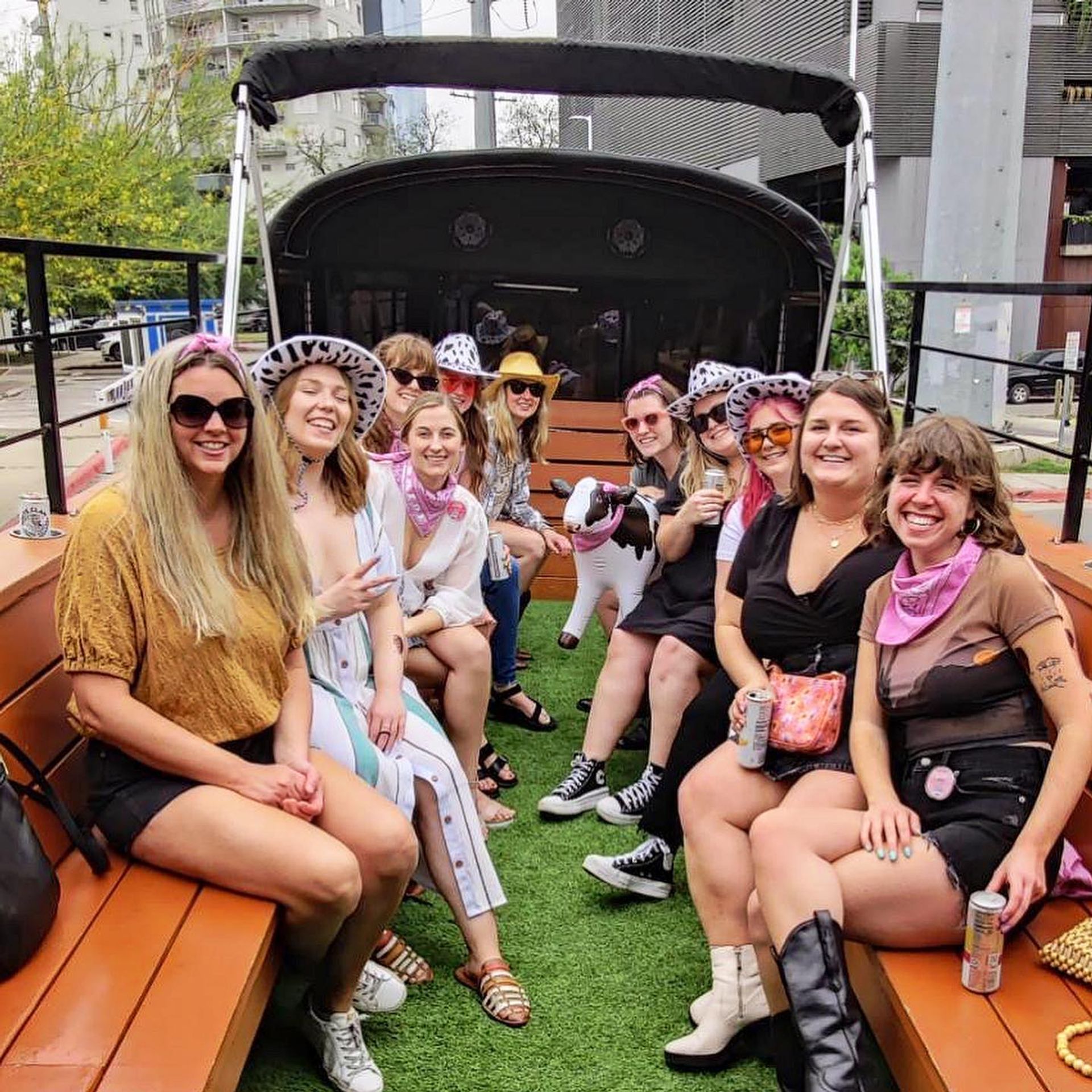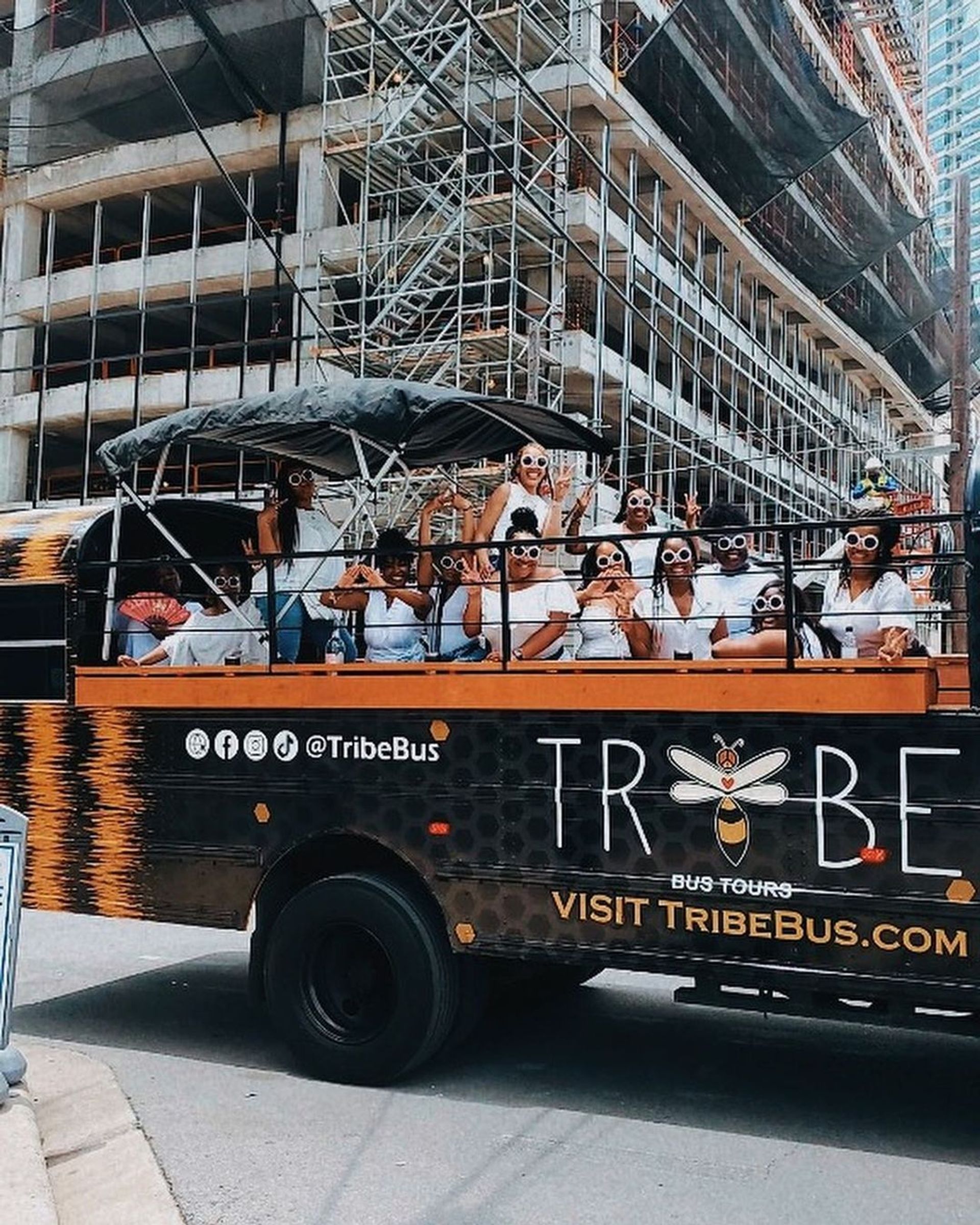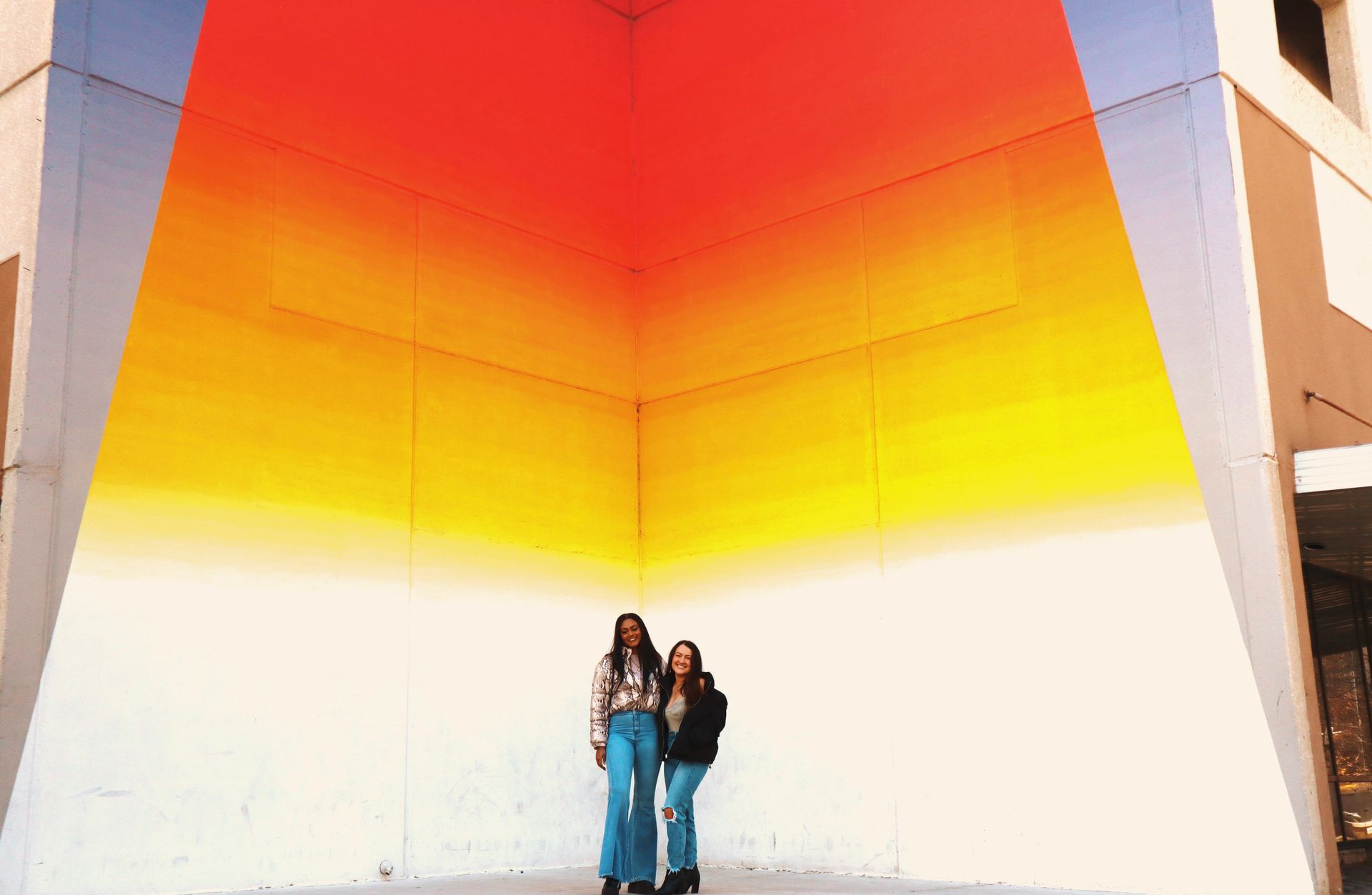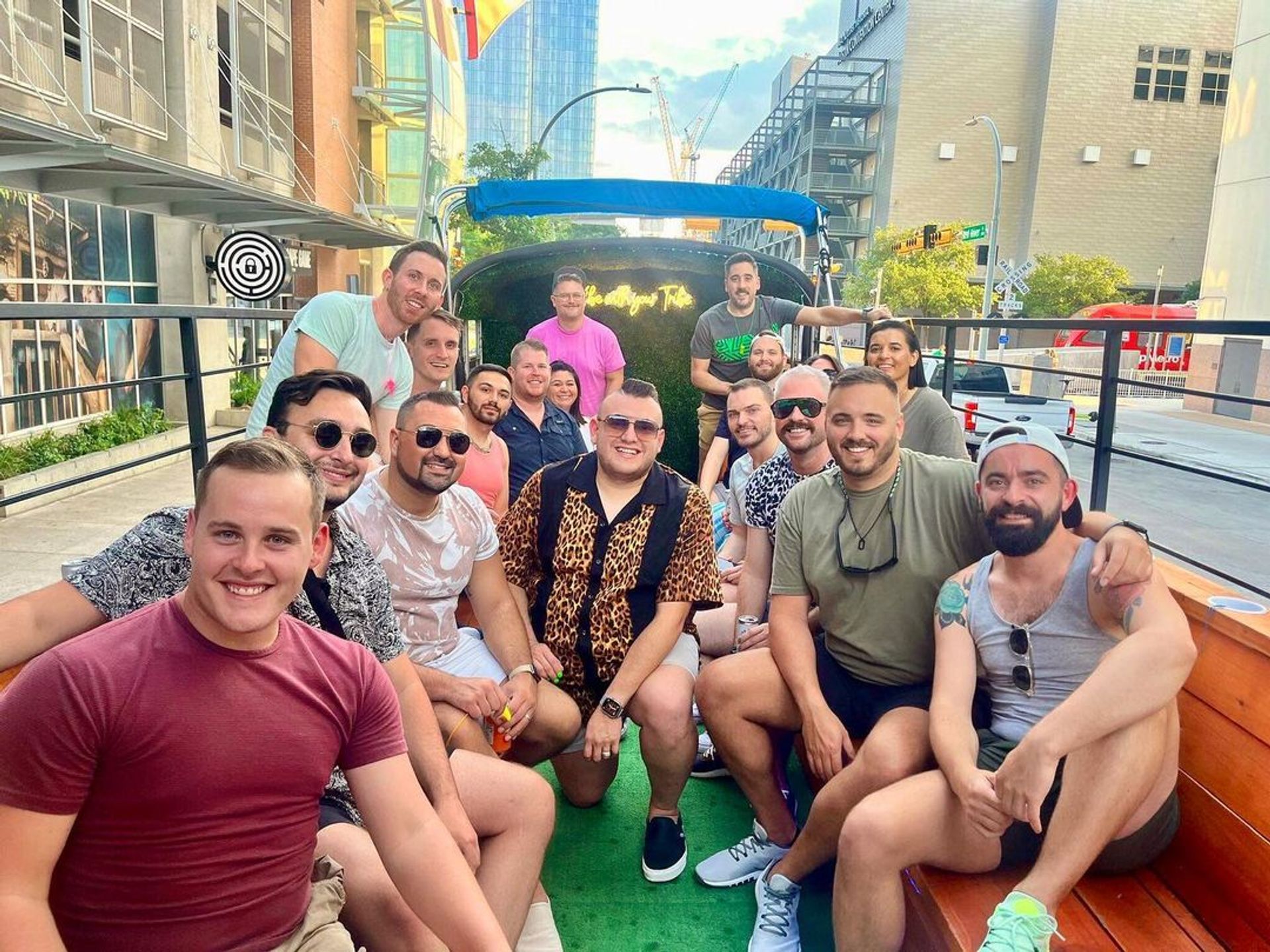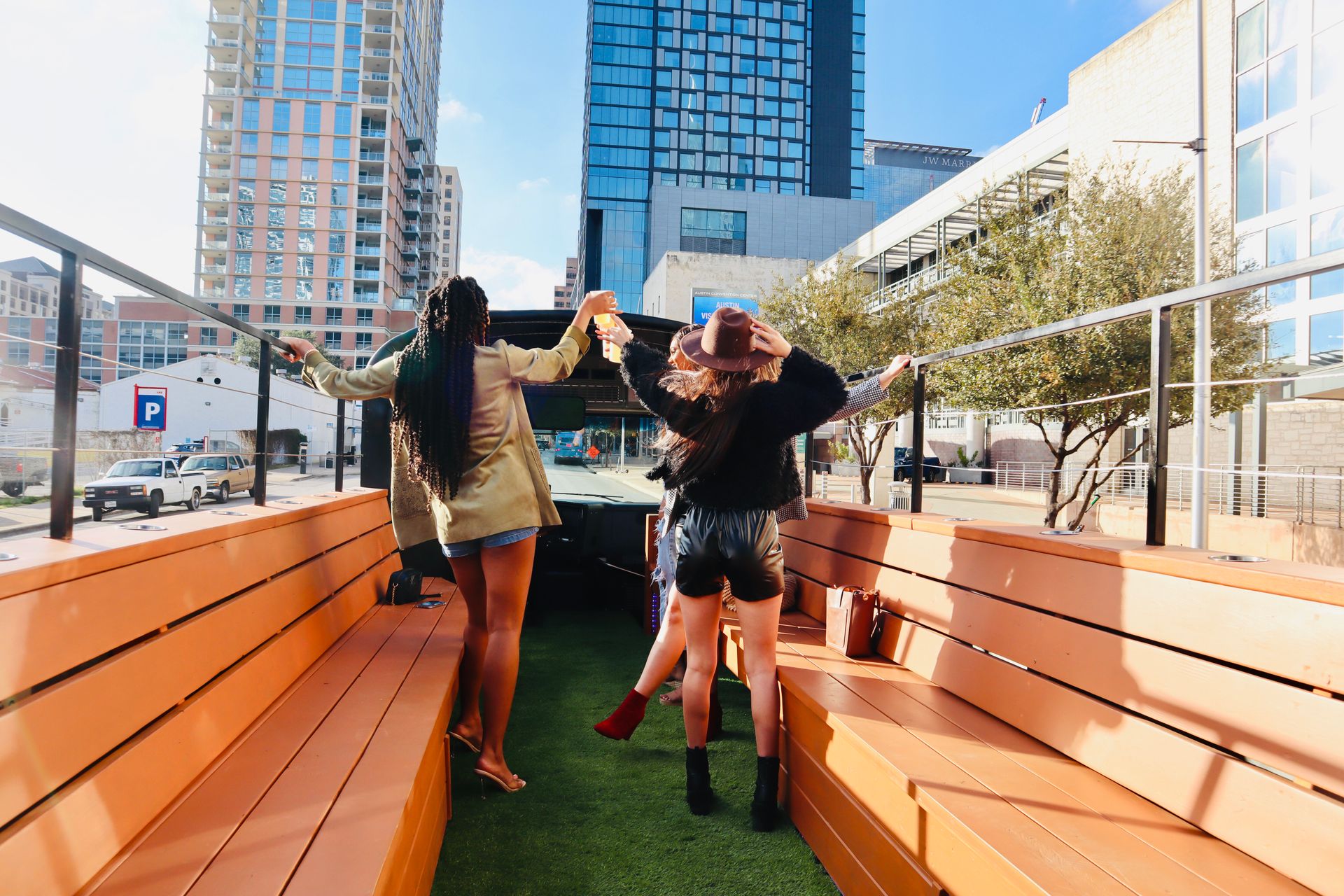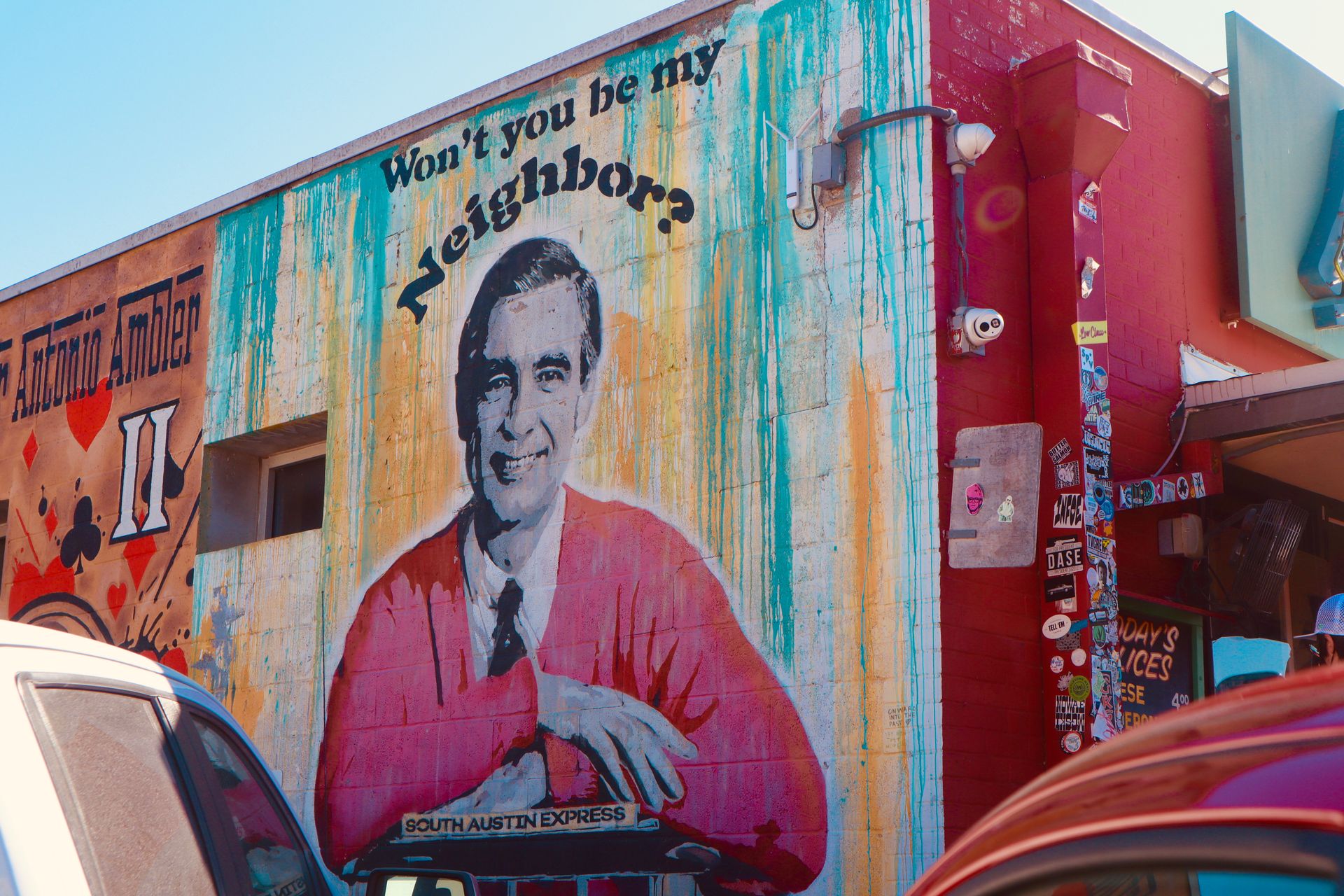 Mimosas & Murals BYOB Party Bus Tour with Photoshoot
About this experience
What you'll do:
See the most Insta-worthy murals in Austin while partying downtown on our one-of-a-kind roofless BYOB party bus! Halfway through the tour, we will stop for coffee and/or mimosas at Freddo ATX, a picture-perfect cafe in the heart of Austin's trendy South Congress neighborhood. You will get to hop off the bus and have a free photoshoot at every mural. This experience accommodates 20 passengers and your talented driver will be your photographer! Those that have experienced this tour rave about their drivers being in the know, kind, and super fun, and highly recommend this as a to-do in Austin.
Why we love it for your party:
See the best murals in Austin (enjoy a complimentary photoshoot from your driver at each stop)
Delicious mimosas at a picture-perfect cafe (Freddo is an ATX must-visit)
Stunning views of downtown Austin (you can check 'seeing the sights' off your list)
Experienced drivers leading the way (plus thumping music, LED party lights, and coolers for your drinks)
About this experience partner:
We're Austin's first and only open-air party bus. Our BYOB party bus is the best way to experience Austin's amazing nightlife scene. Ride in style to the hottest party locations including West 6th, Rainey Street, and South Congress, or explore Austin's best murals on our coffee and murals tours. Our roofless party bus can accommodate groups of up to 20 passengers. All of our BYOB party buses include an experienced driver, a dance floor, LED Lighting, and a state-of-the-art sound system so your group can sit back and enjoy the ultimate party experience.

Additional information:
BYOB: You can bring extra alcoholic beverages to enjoy during the bus ride but they must be stored inside the cooler during the stop and cannot be brought into the restaurant.

Mimosas can be purchased from the restaurant directly upon arrival and are not included in the ticket package.

Your driver will be happy to be your photographer with a customer-provided device.

We will stop halfway through this tour for you to relax and enjoy mimosas at Freddo ATX cafe. You can purchase mimosas, food, coffee, and other beverages.

You will be asked to sign a waiver when you arrive.

Your party bus driver will go over the safety rules when you arrive.

The pickup, drop off, and parking location is 602 E 4th St, Austin, TX 78701 - The Austin Visitor Center
Location
602 E 4th St, Austin, TX 78701, USA
Cancellation Policy

generous Cancellation Policy
Full refund on cancellations with 7+ days notice. No refund within 7 day window.
Why Book With Batch?
All Your Parties on One Account
With over 30 cities and counting, you can plan all your parties on Batch. We'll save your information and preferences to make booking a breeze.
Party Planning at Your Fingertips
Download our app for access to party planning tools like polls, shared itineraries, and expenses.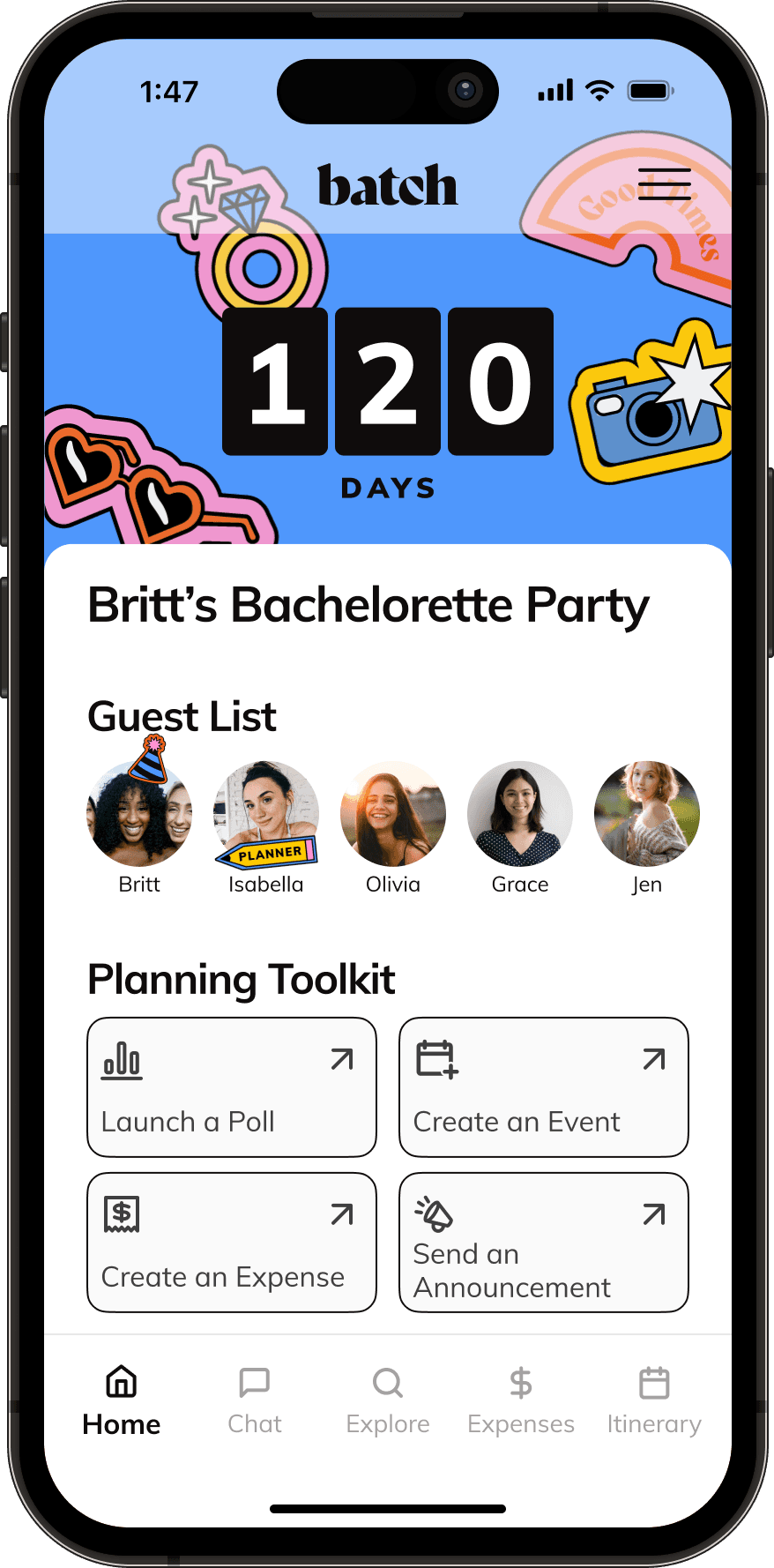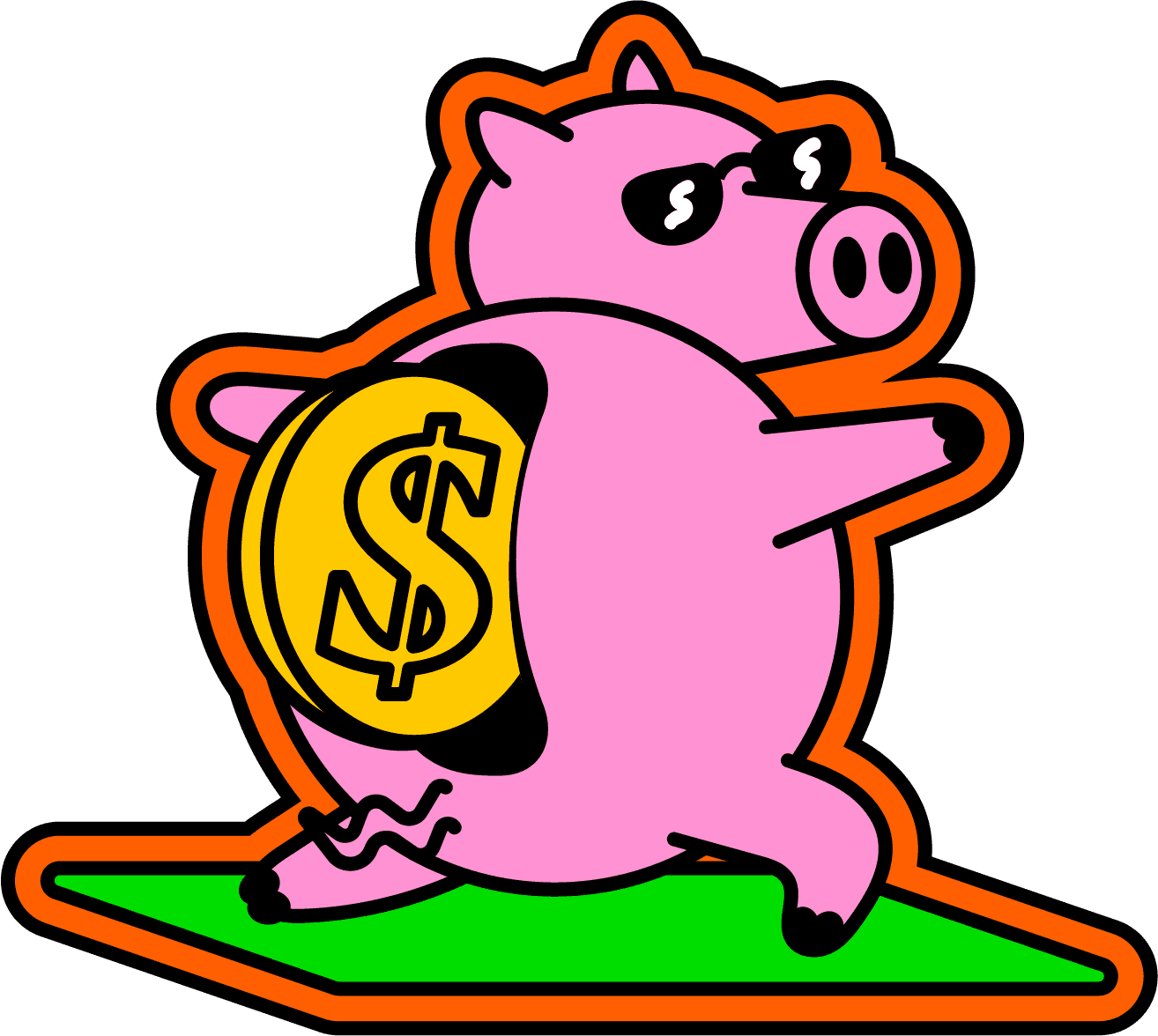 Book More, Save More
As a Batch member, receive exclusive discounts and first looks to our best party experiences! From transportation to private chefs, we're here to help.