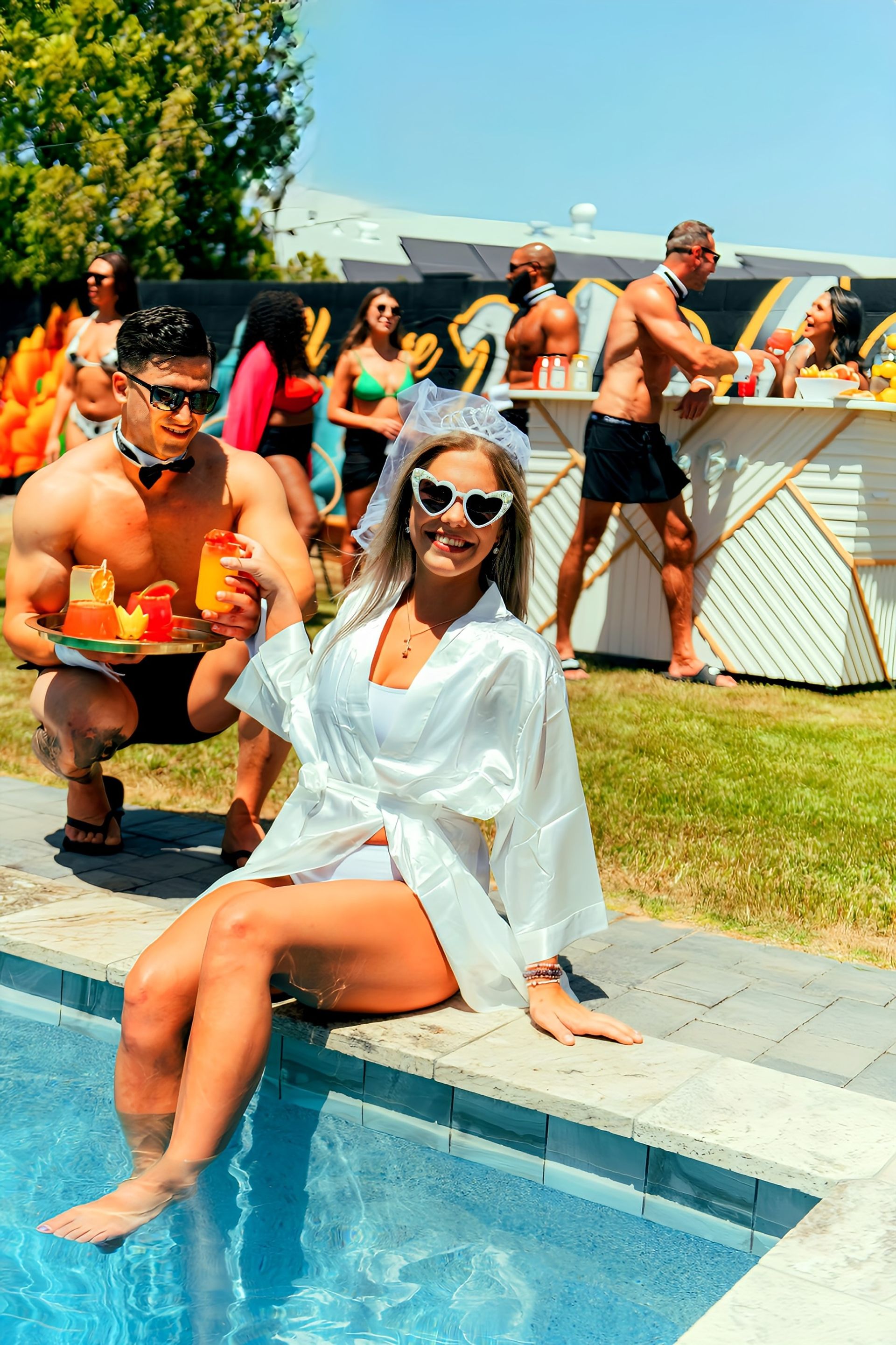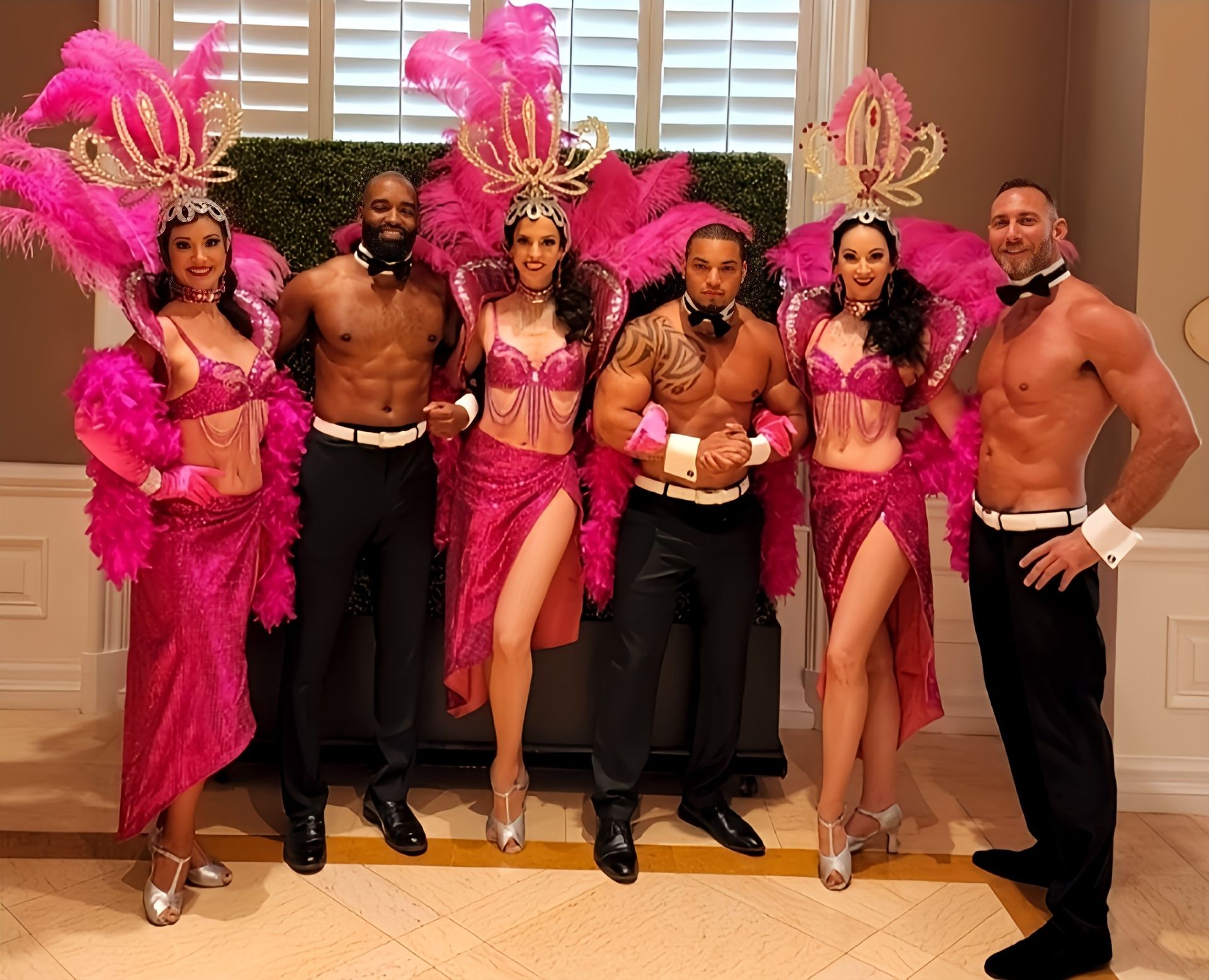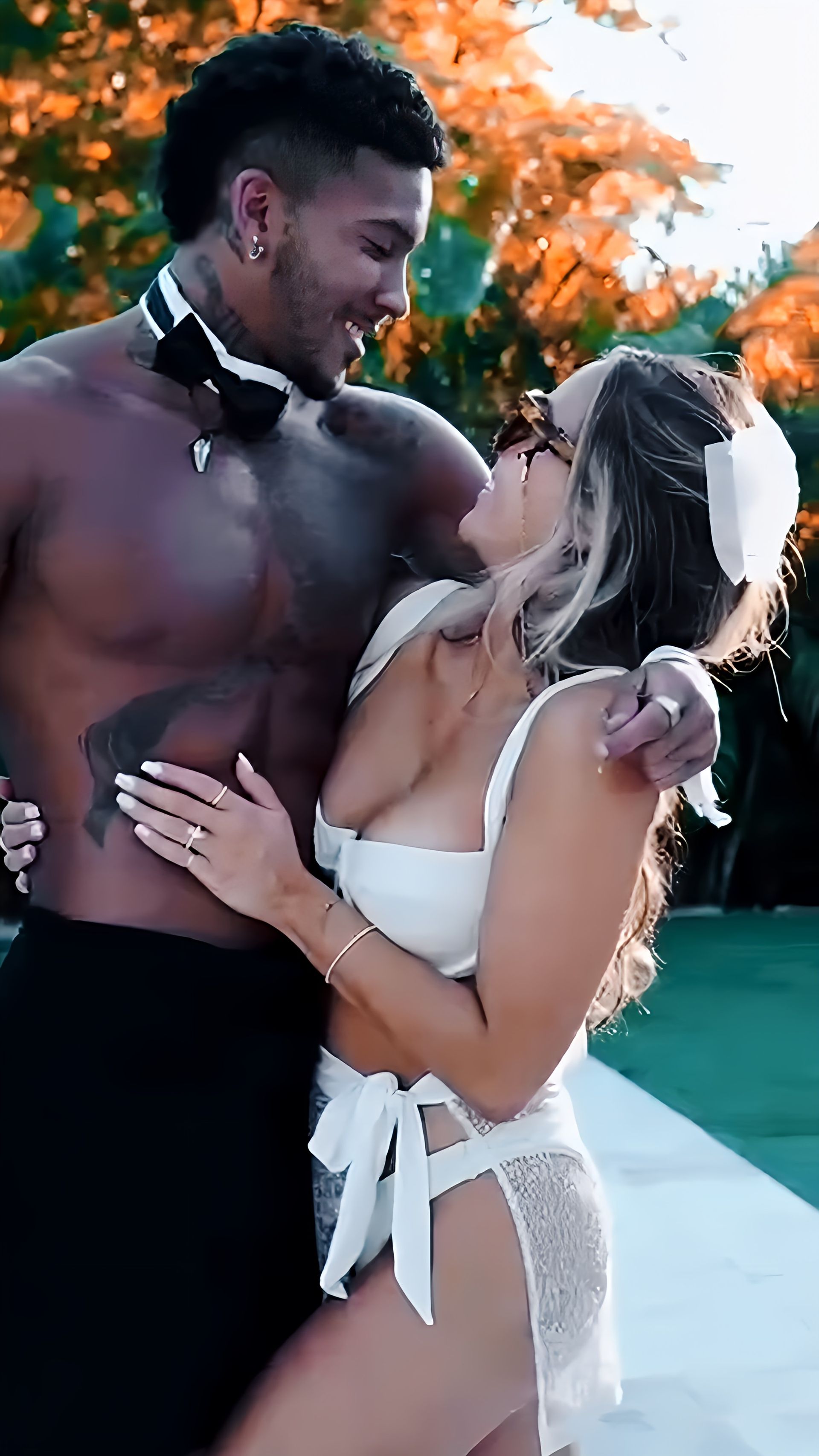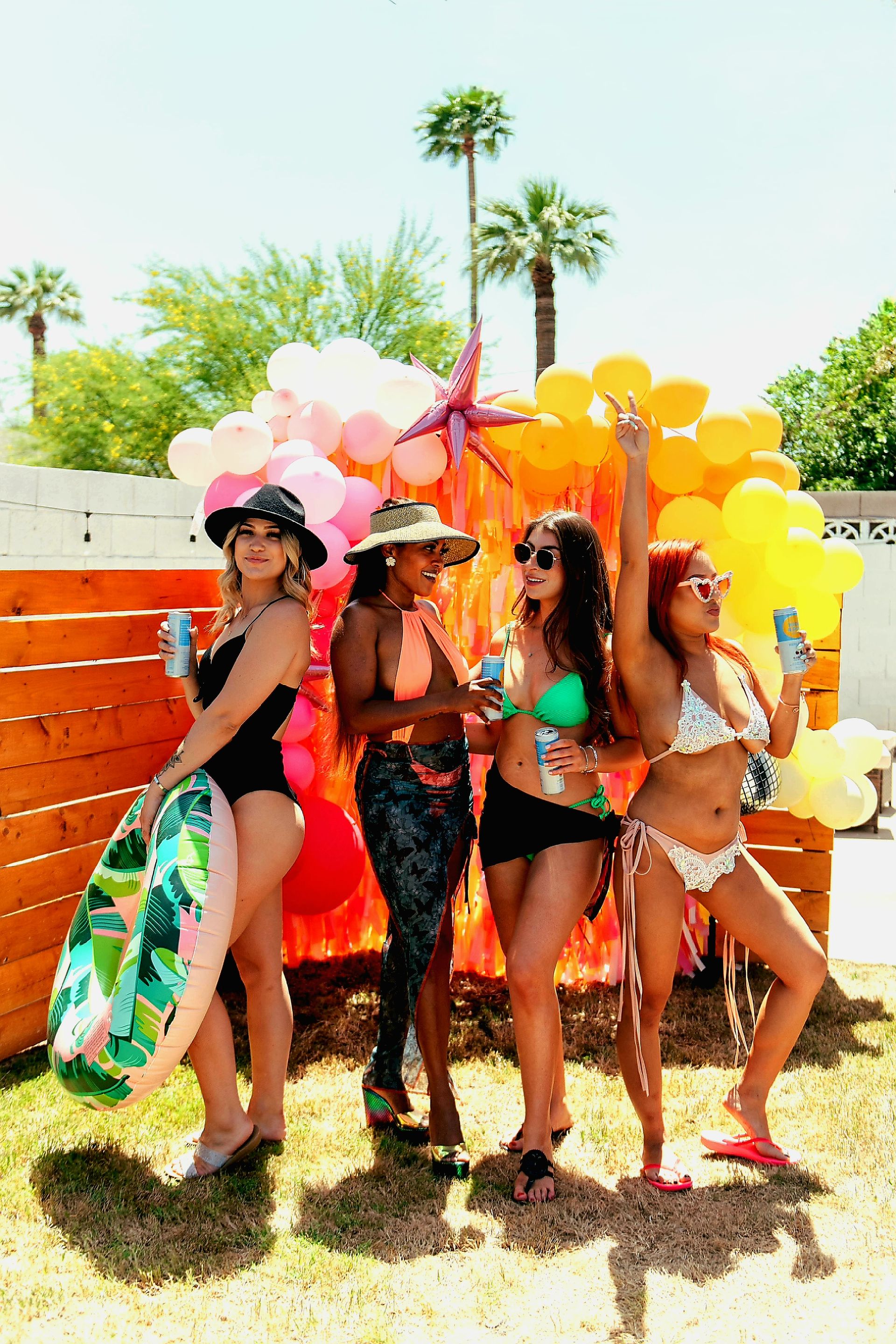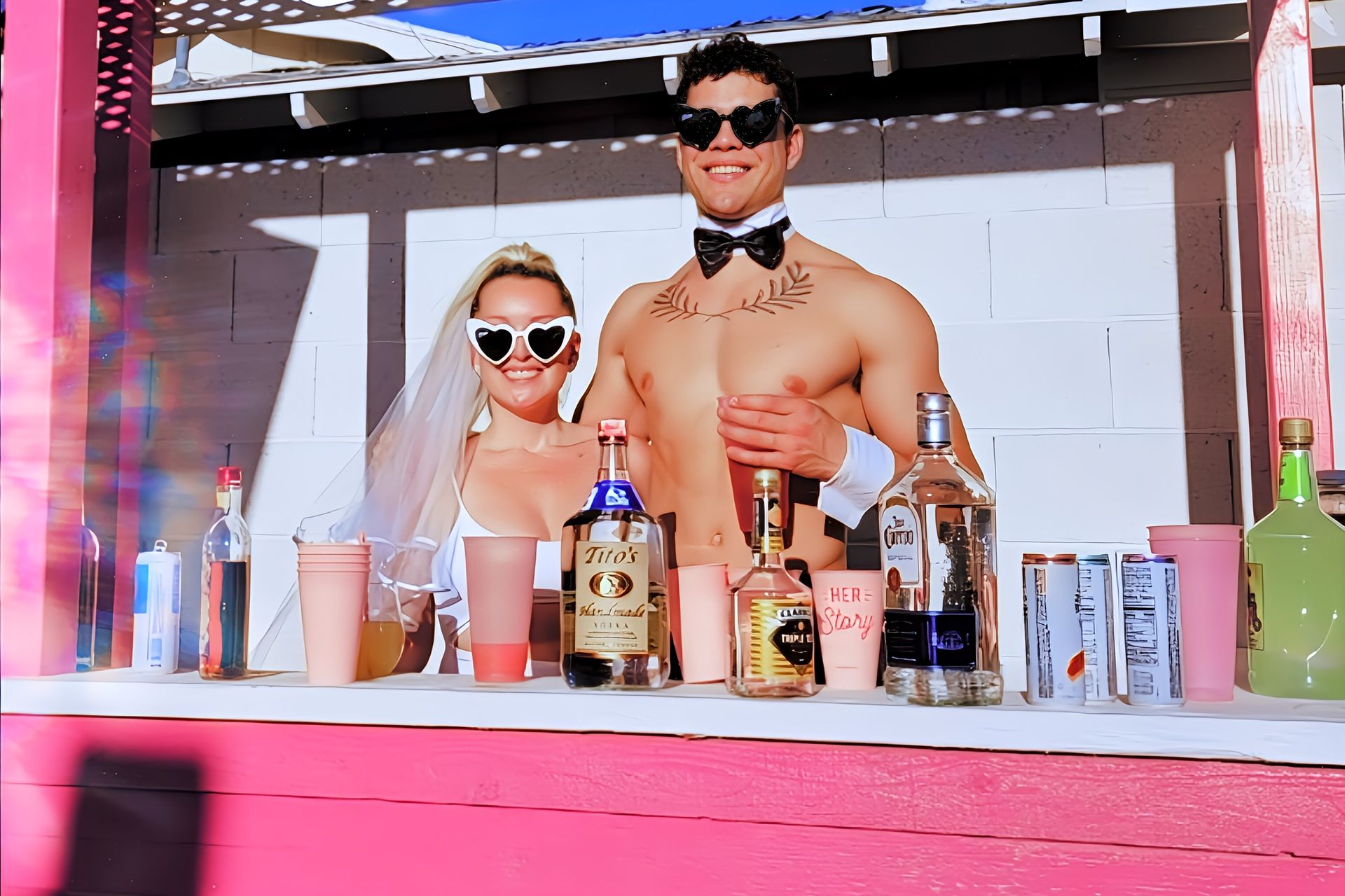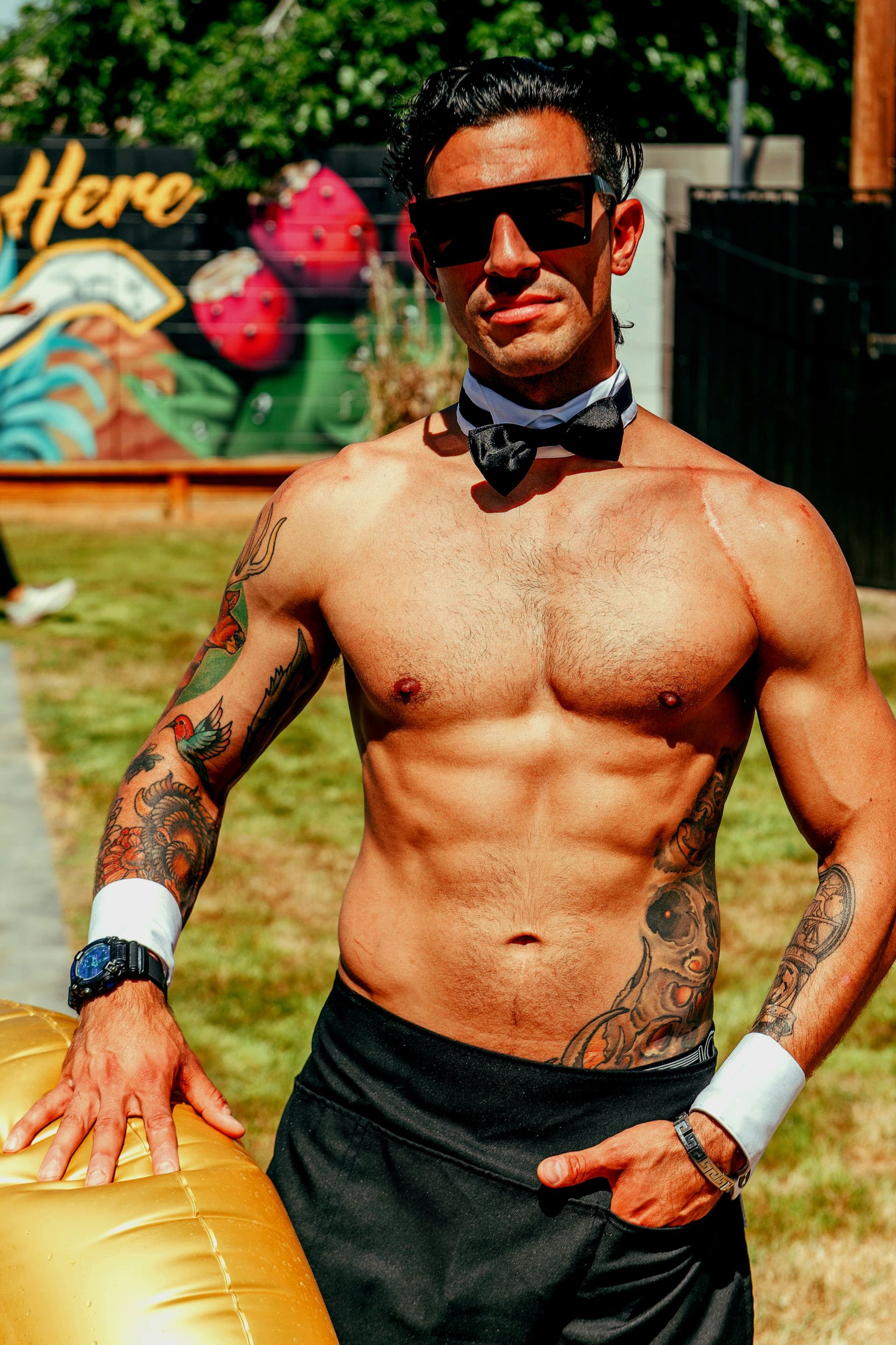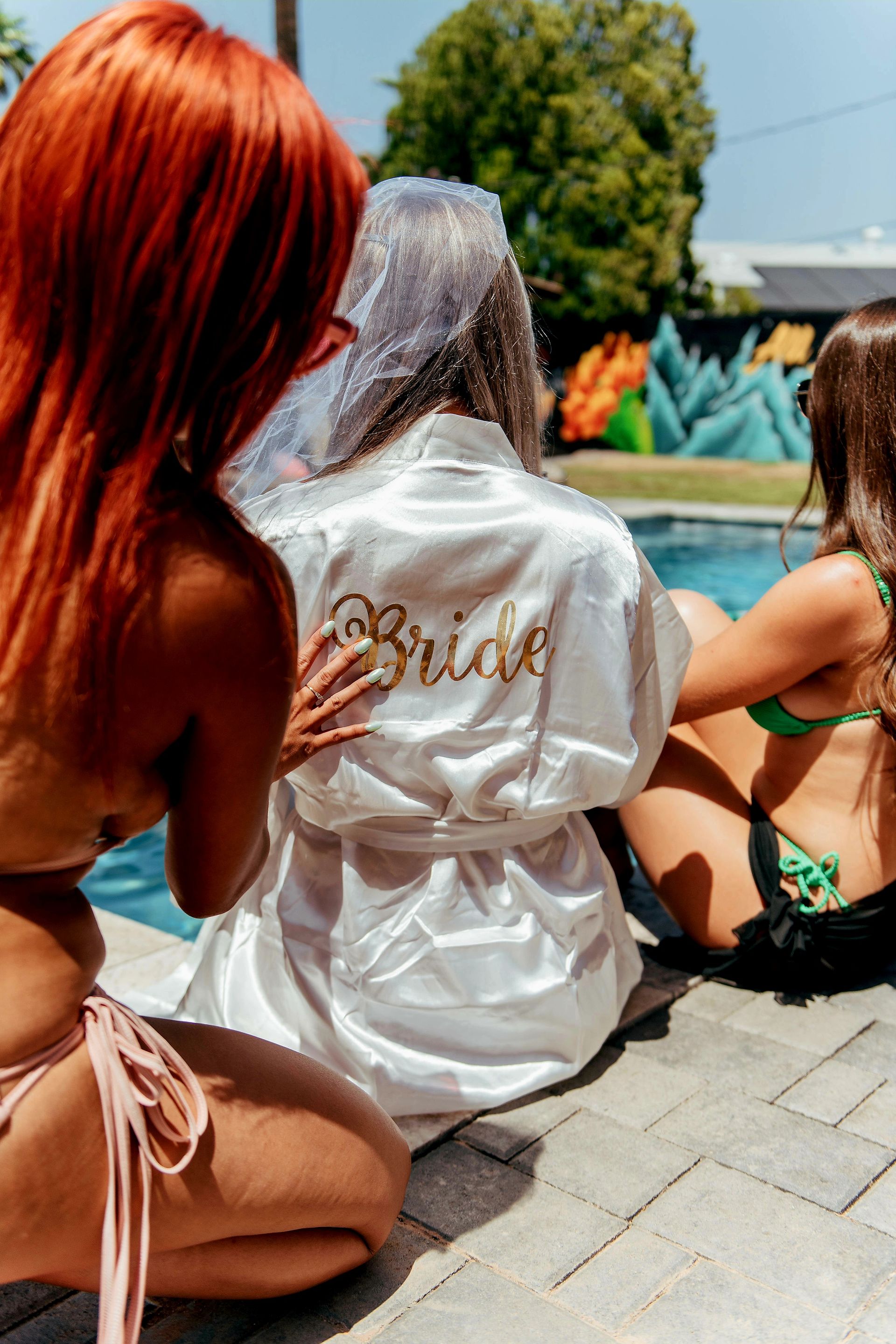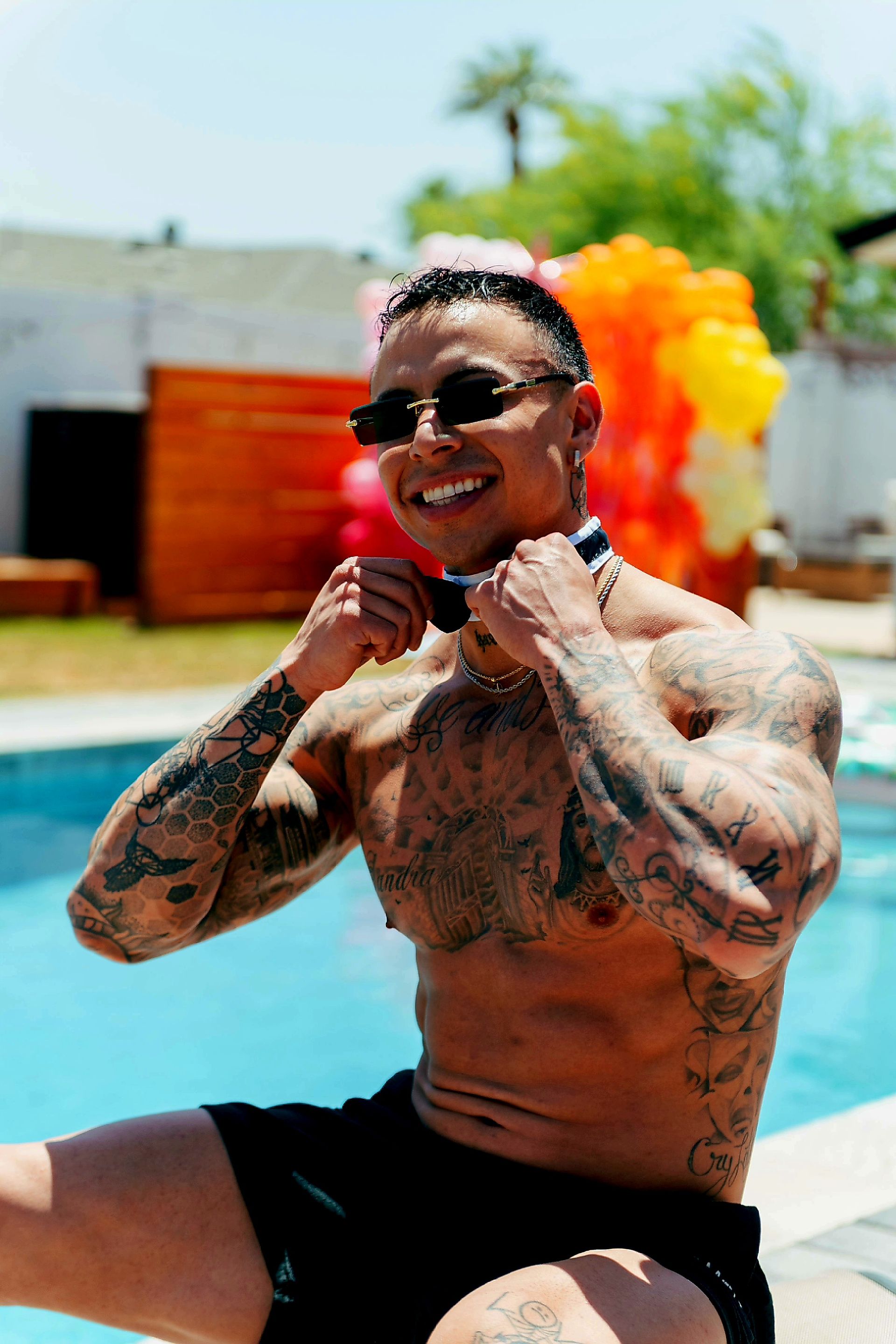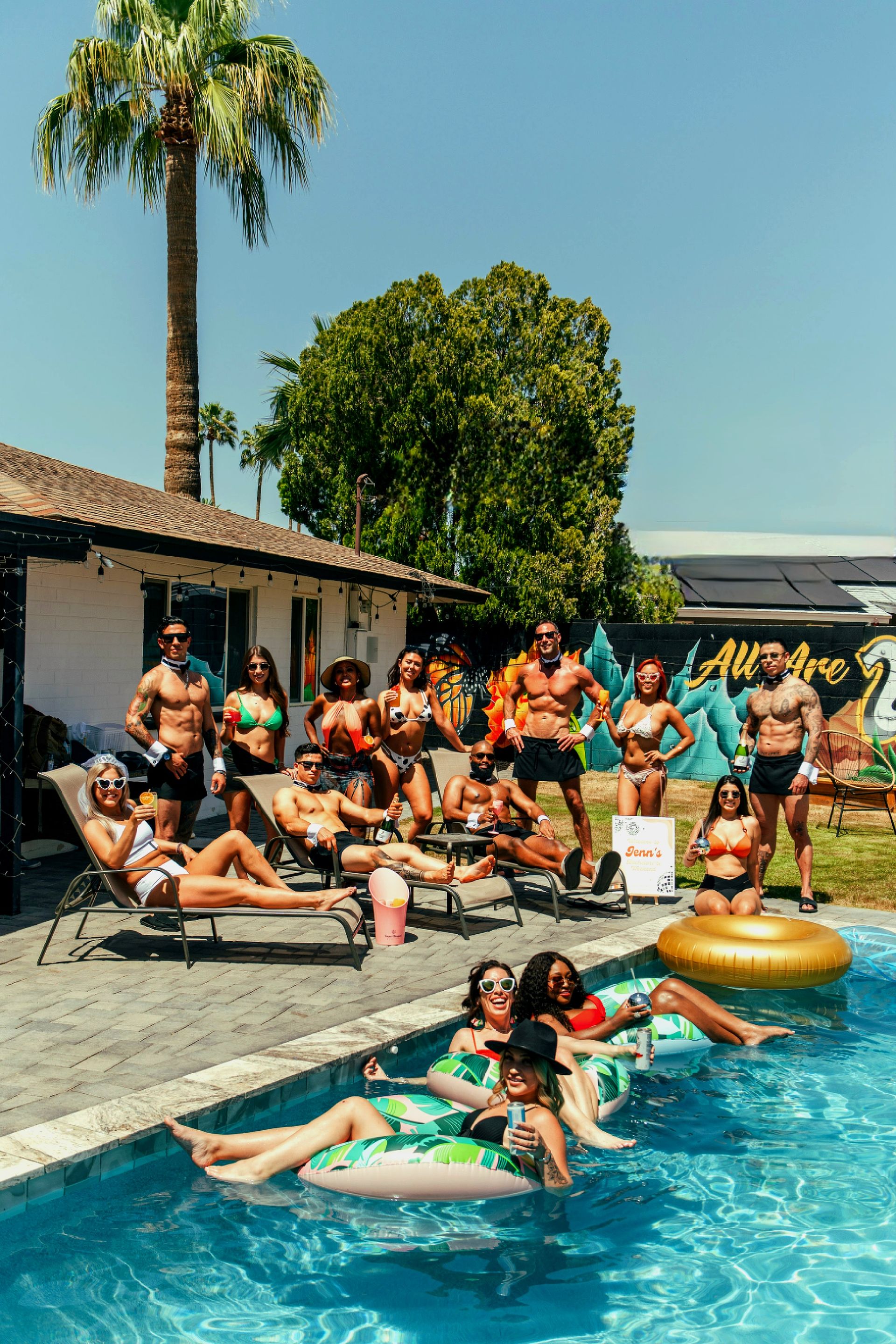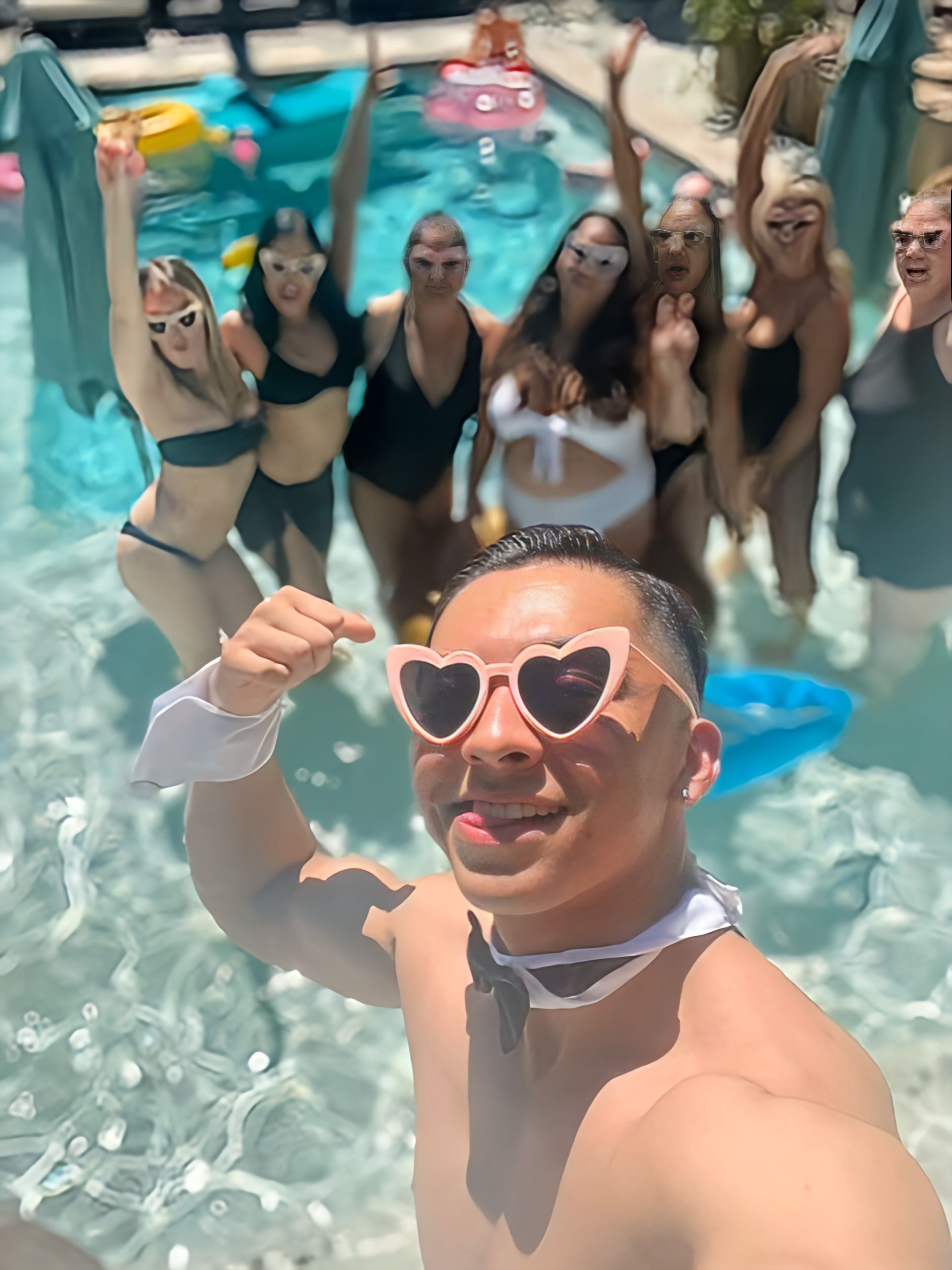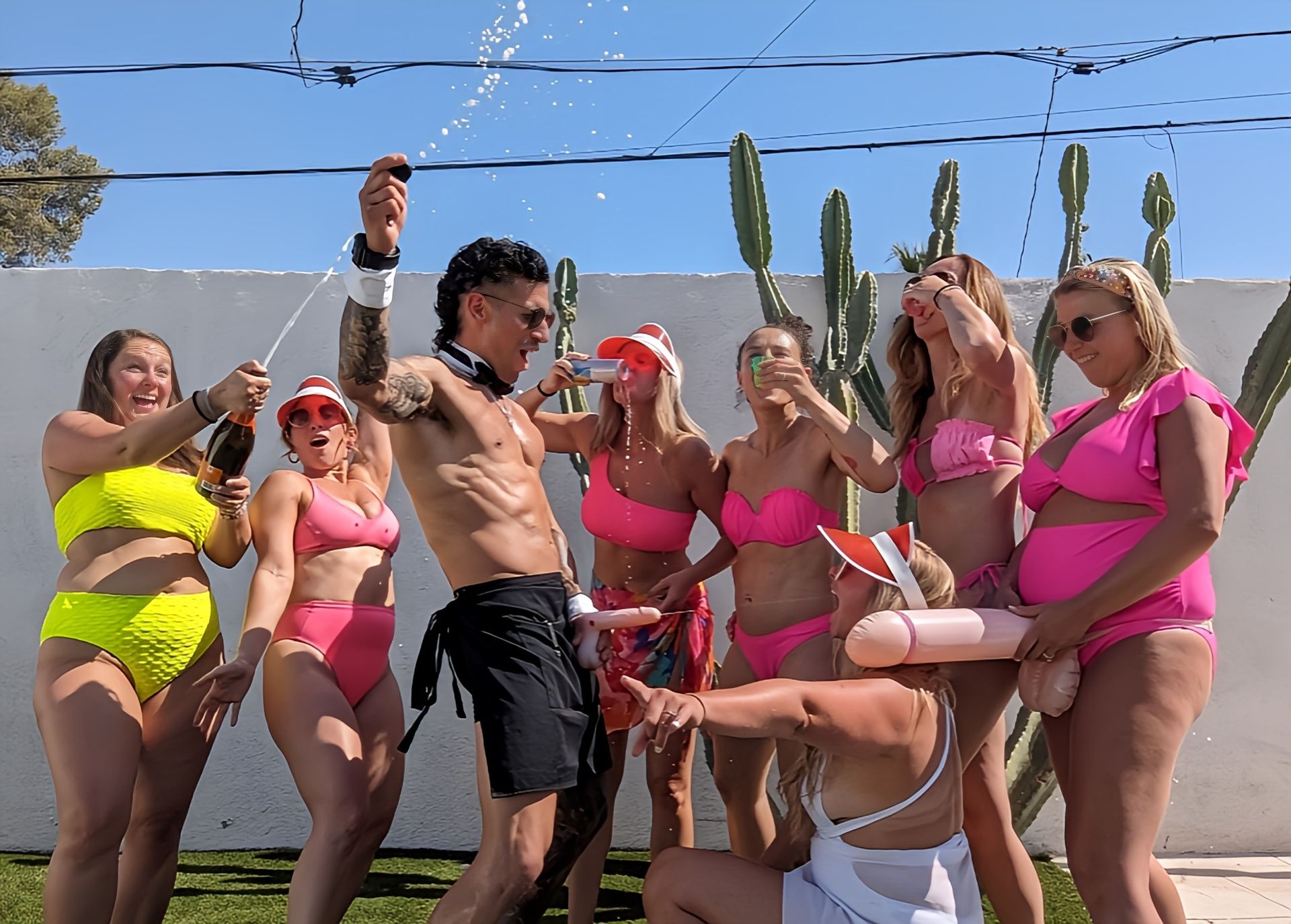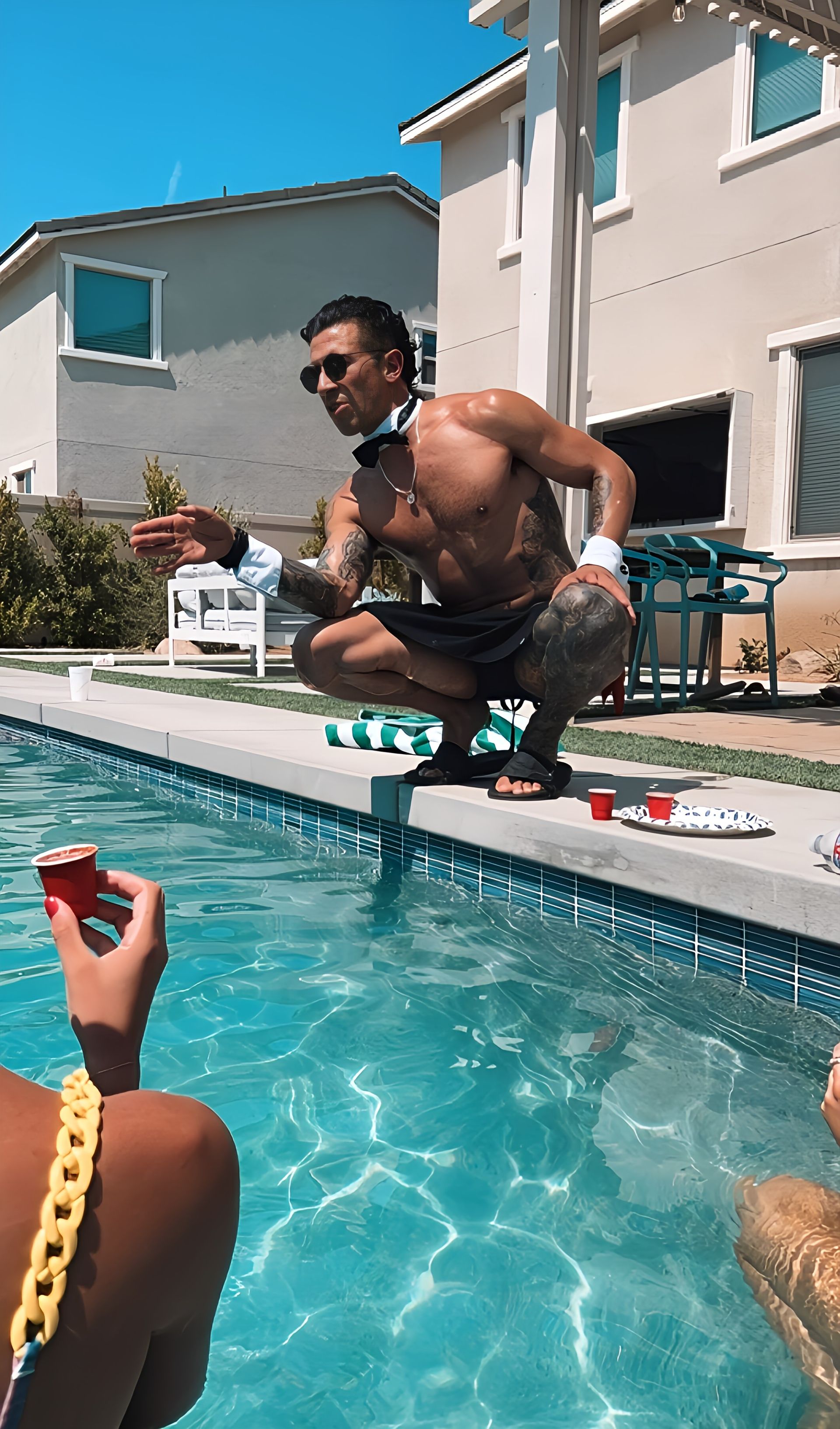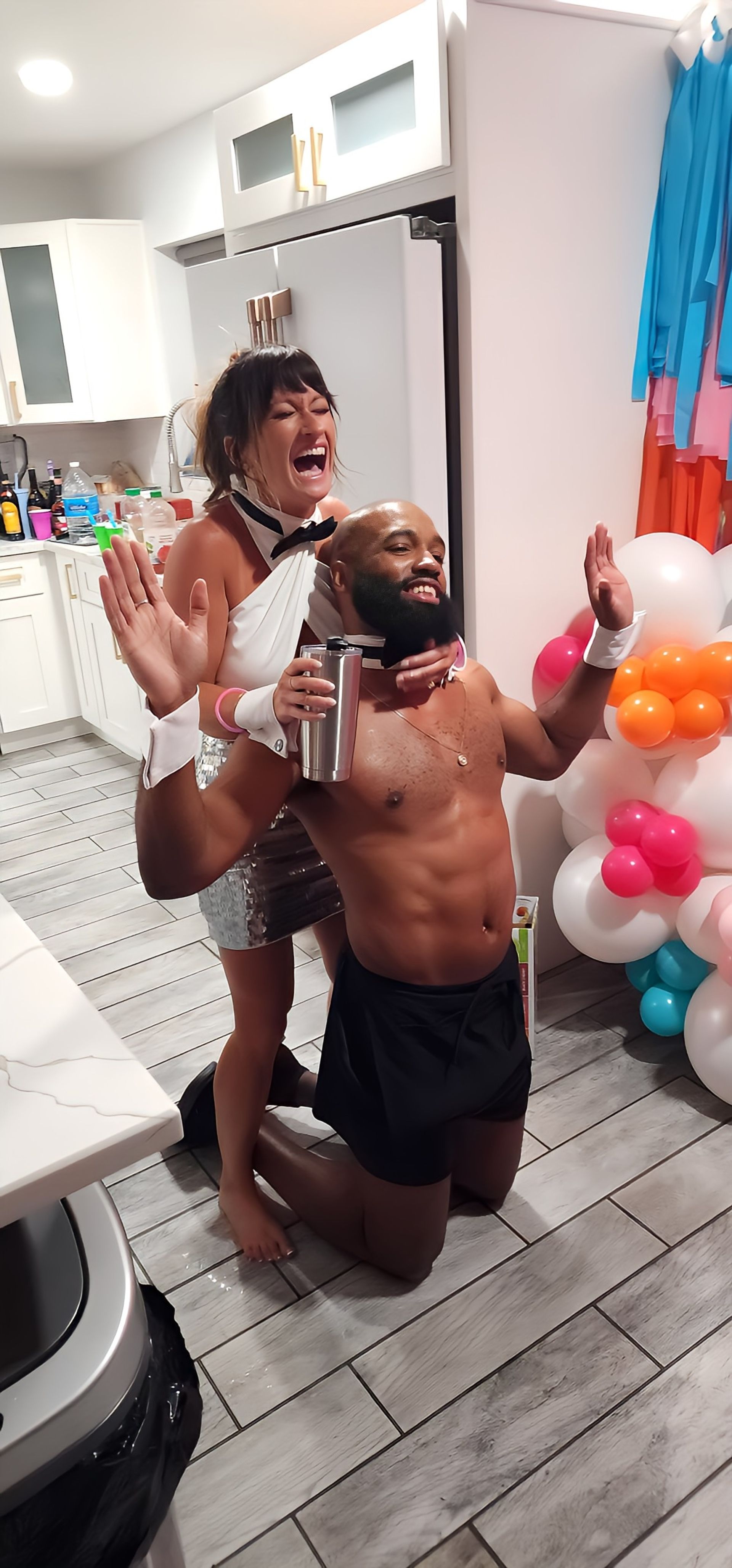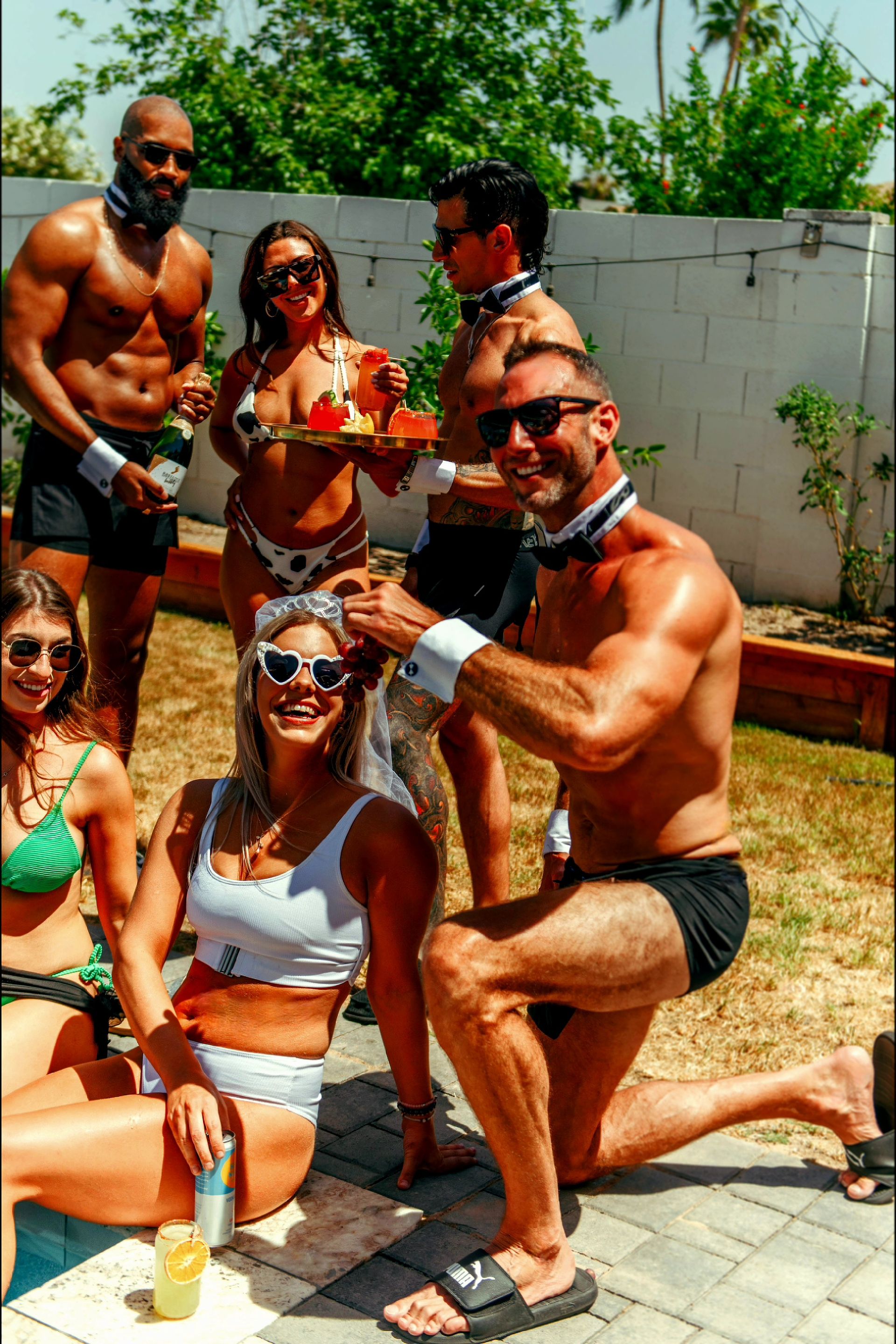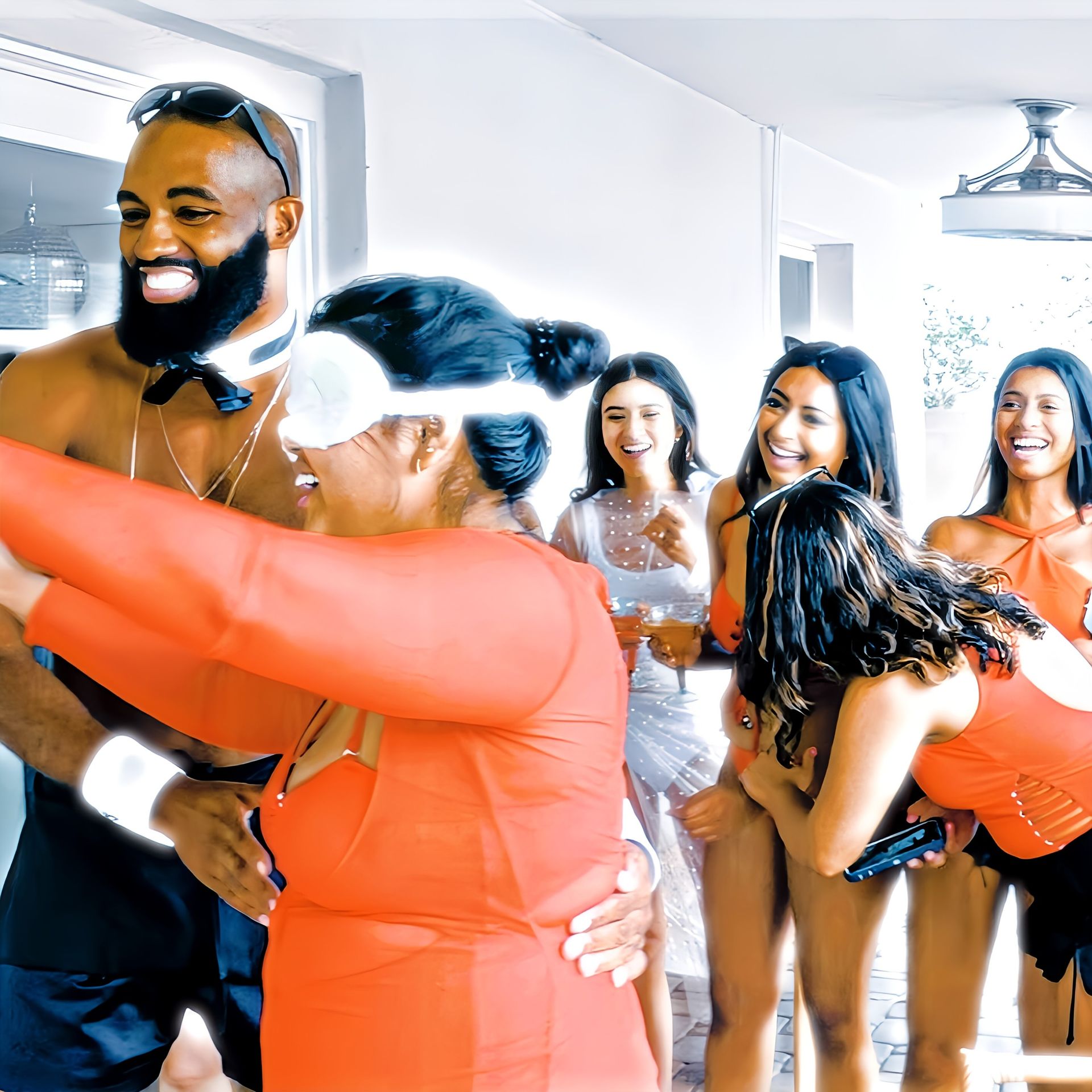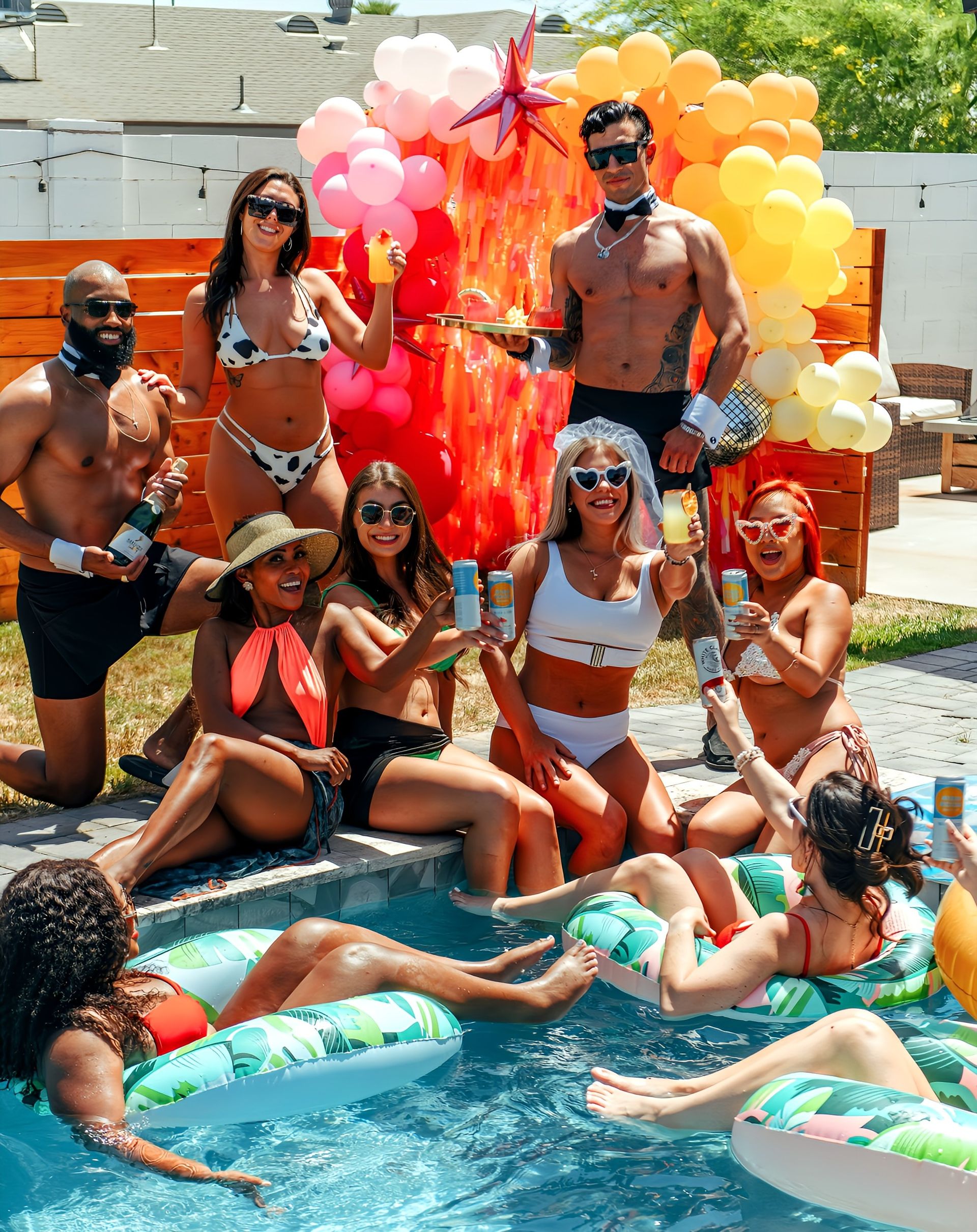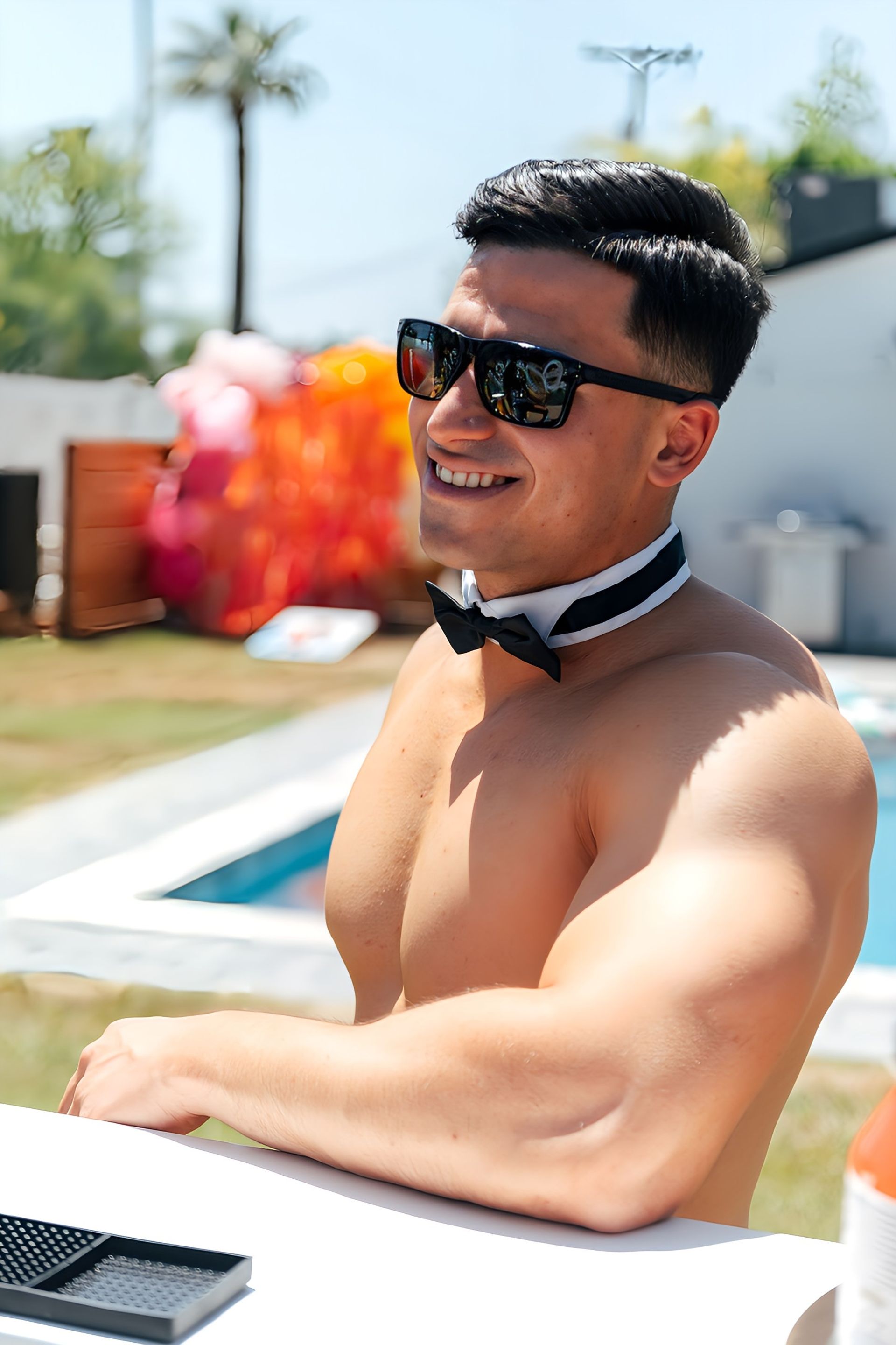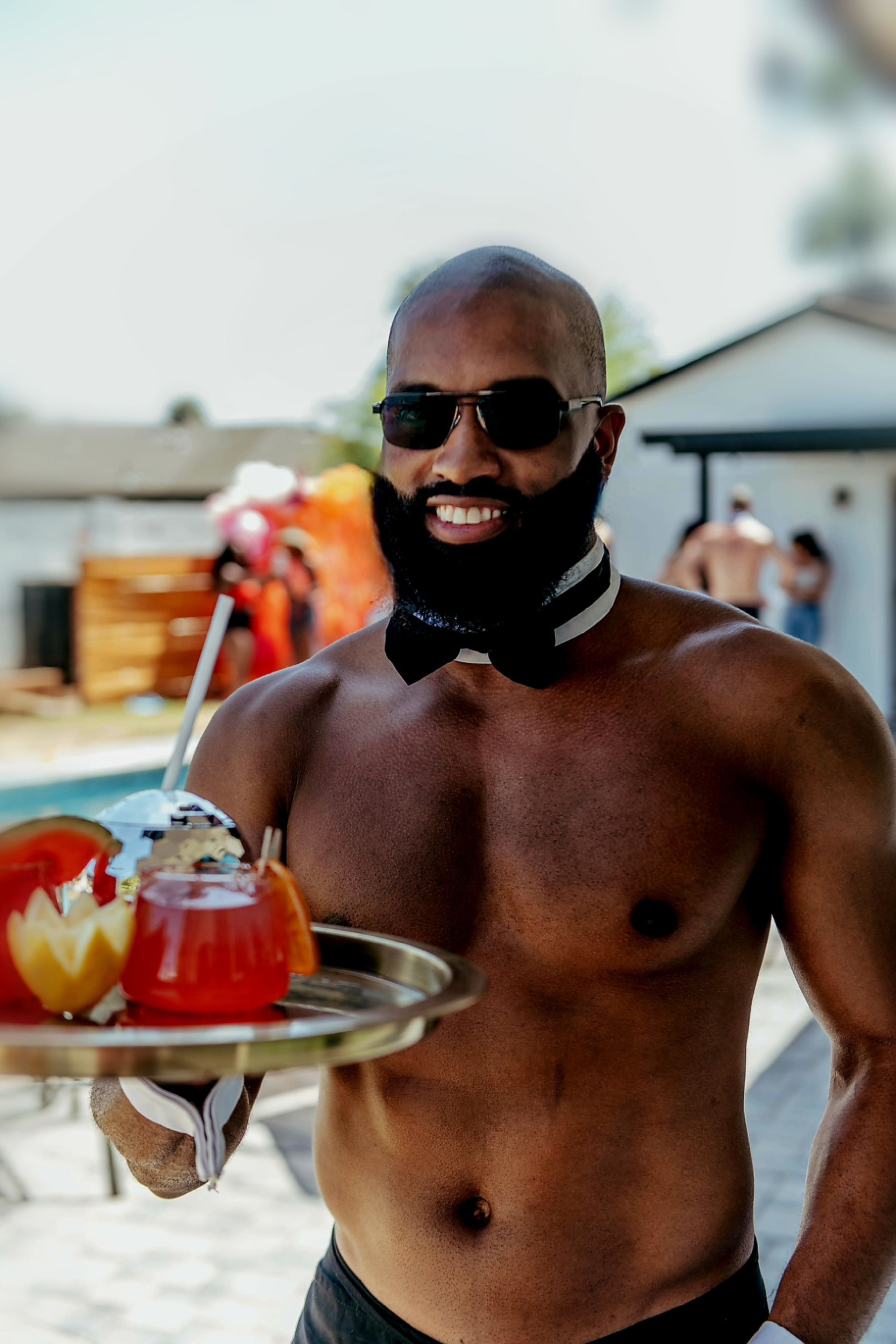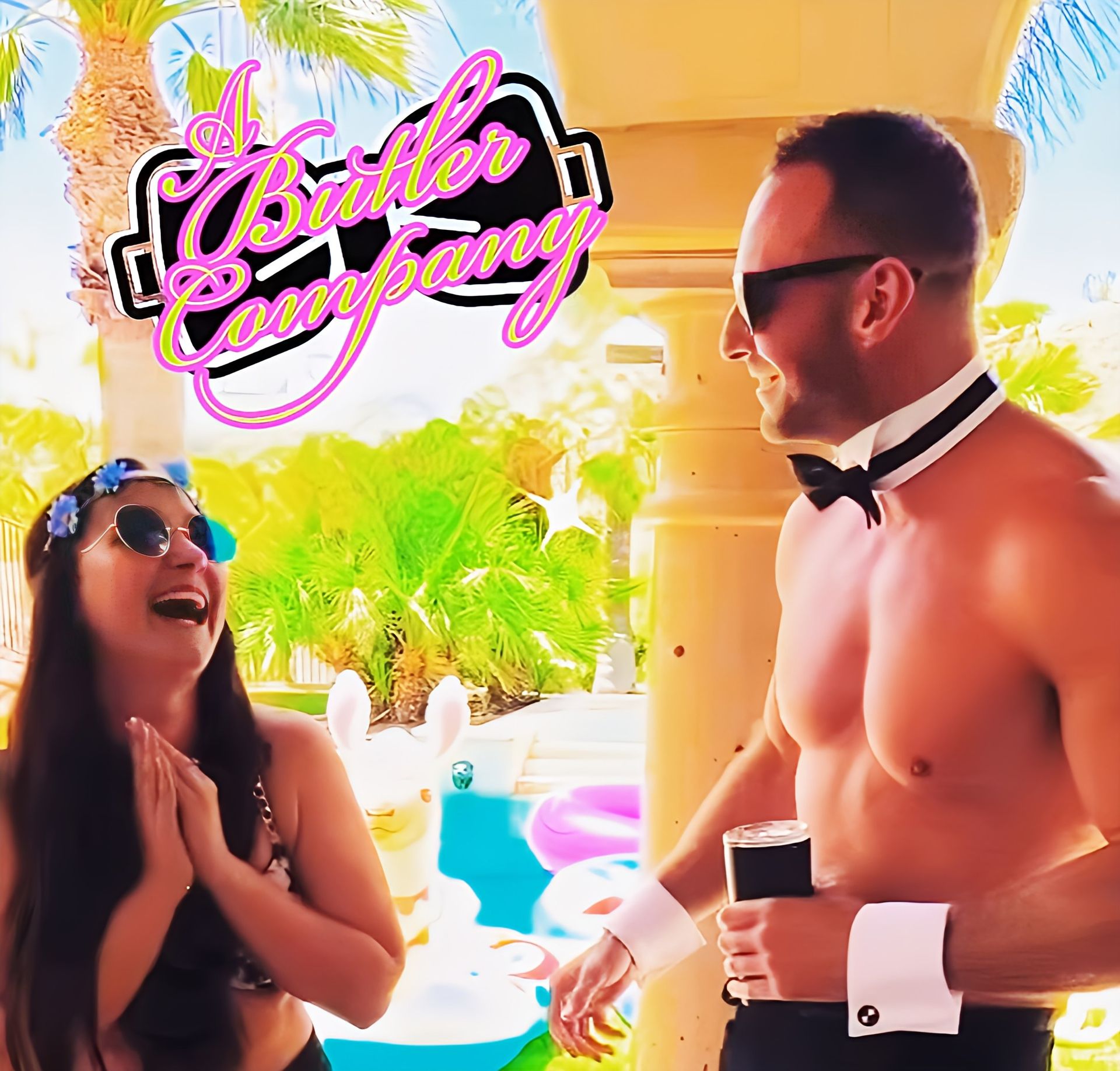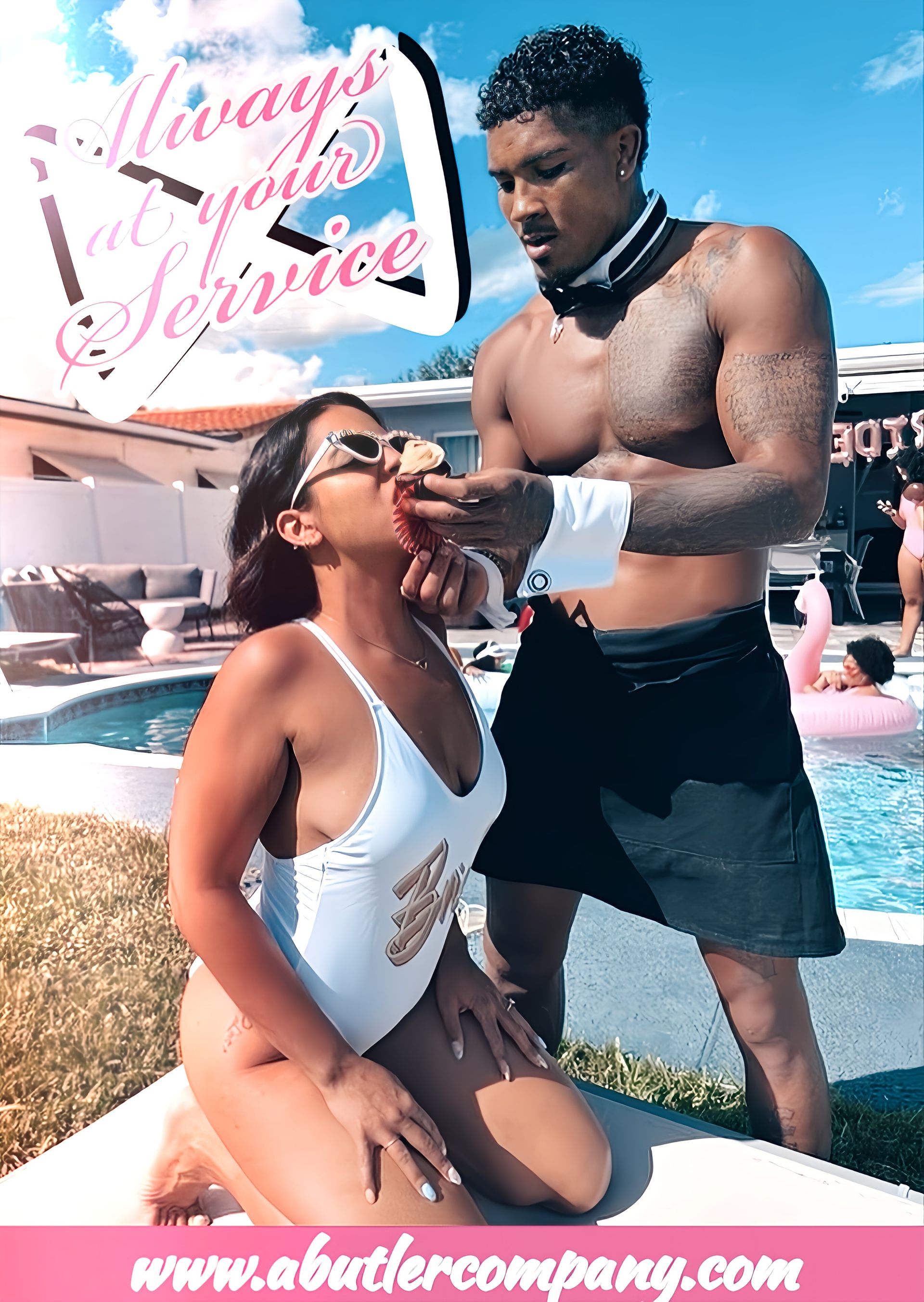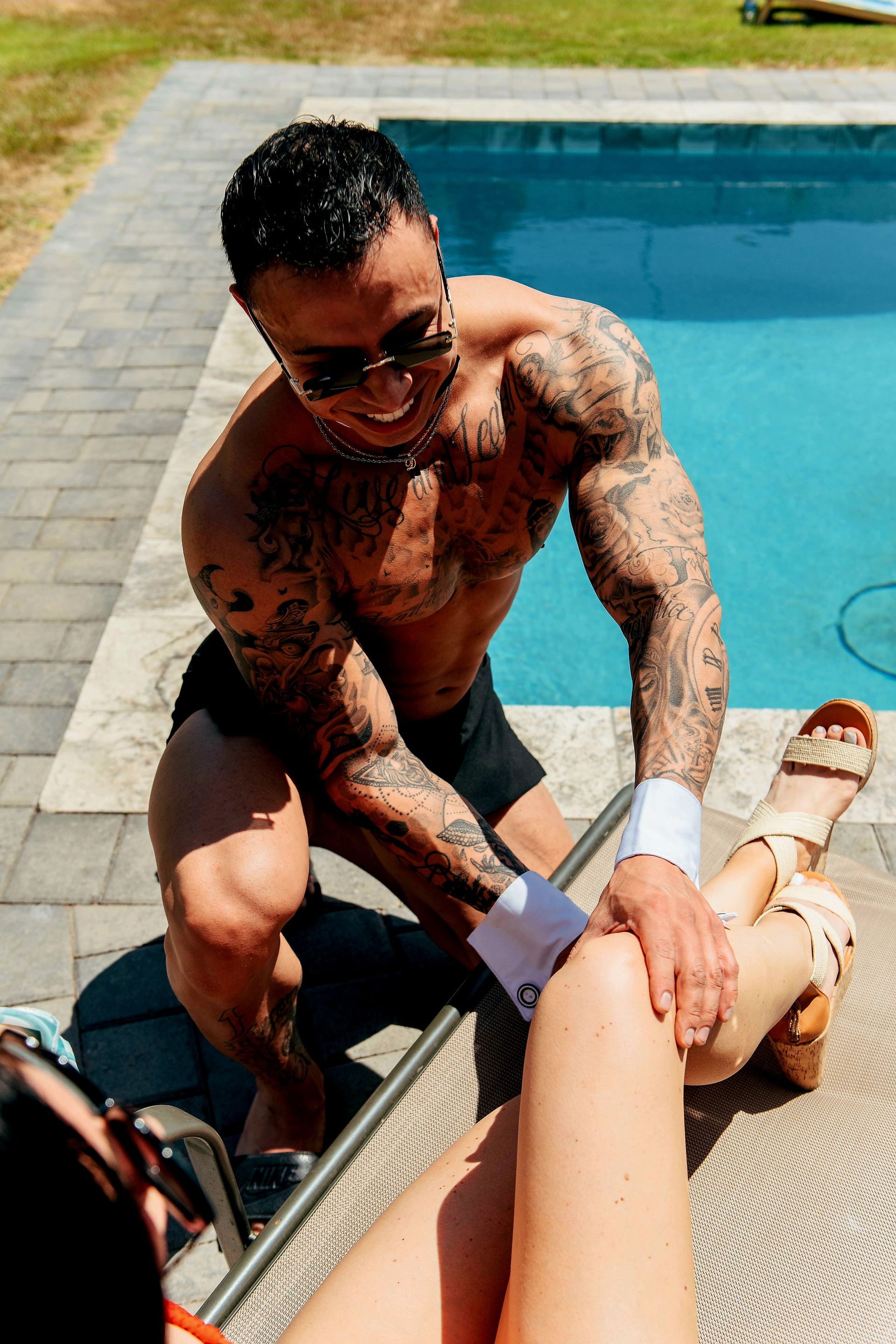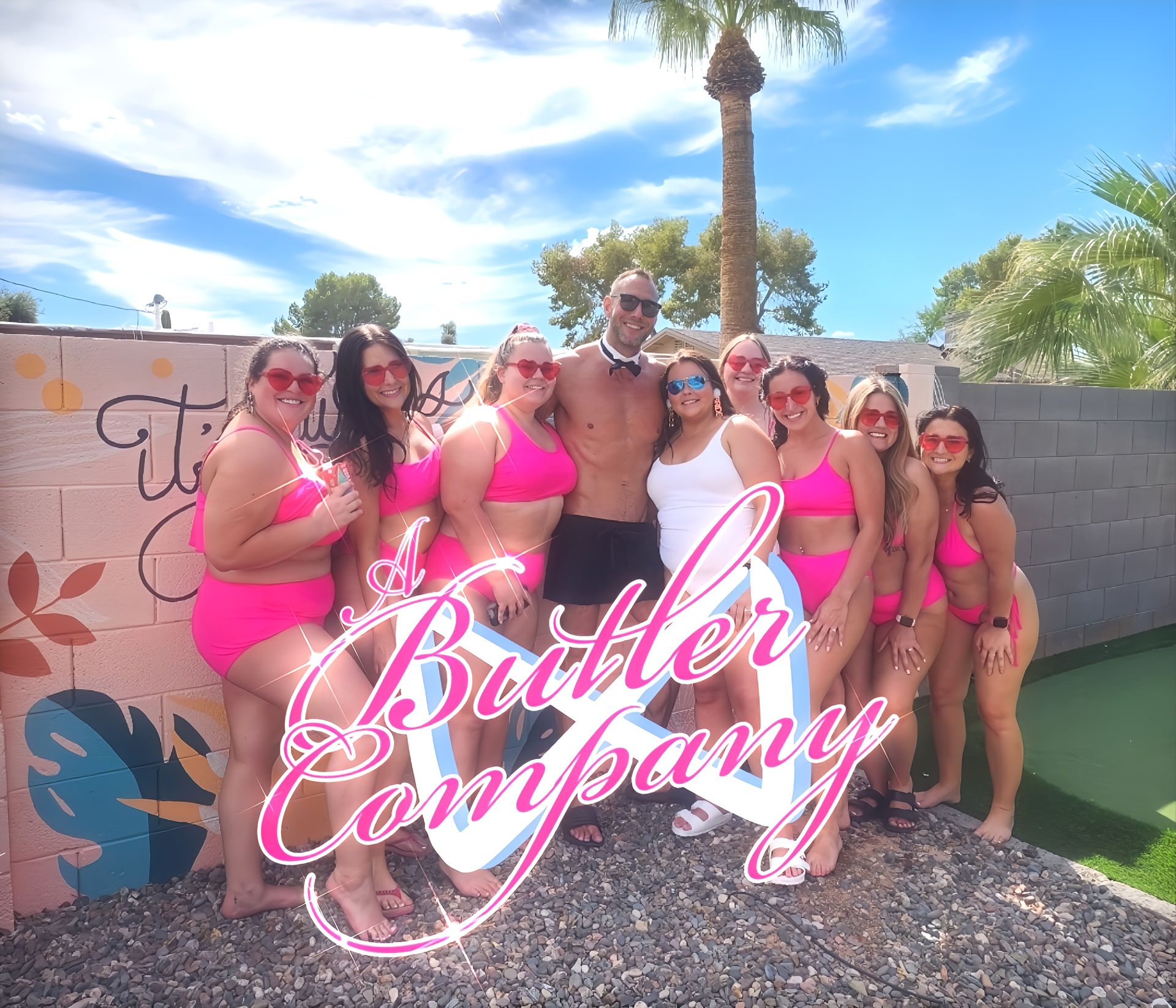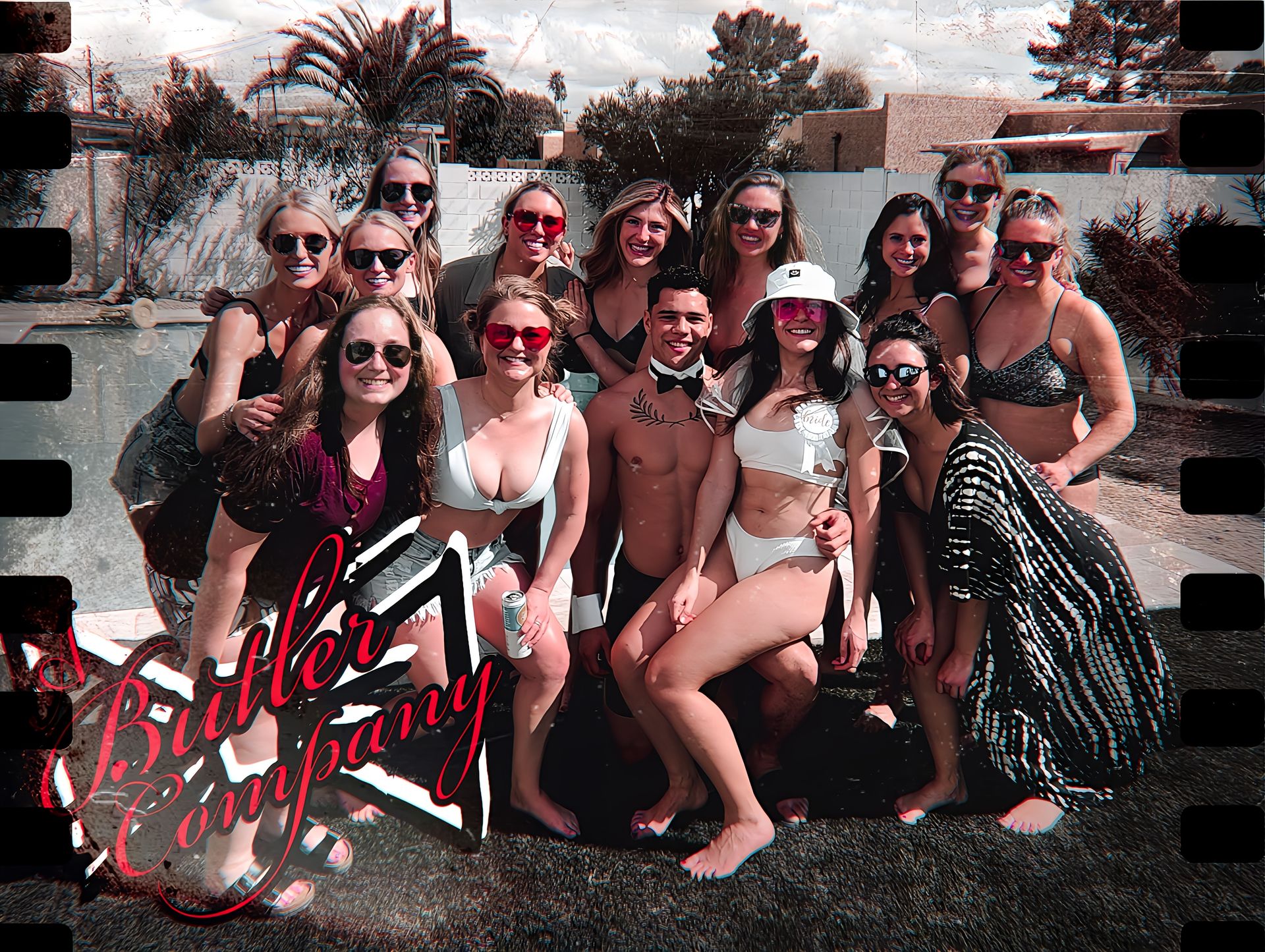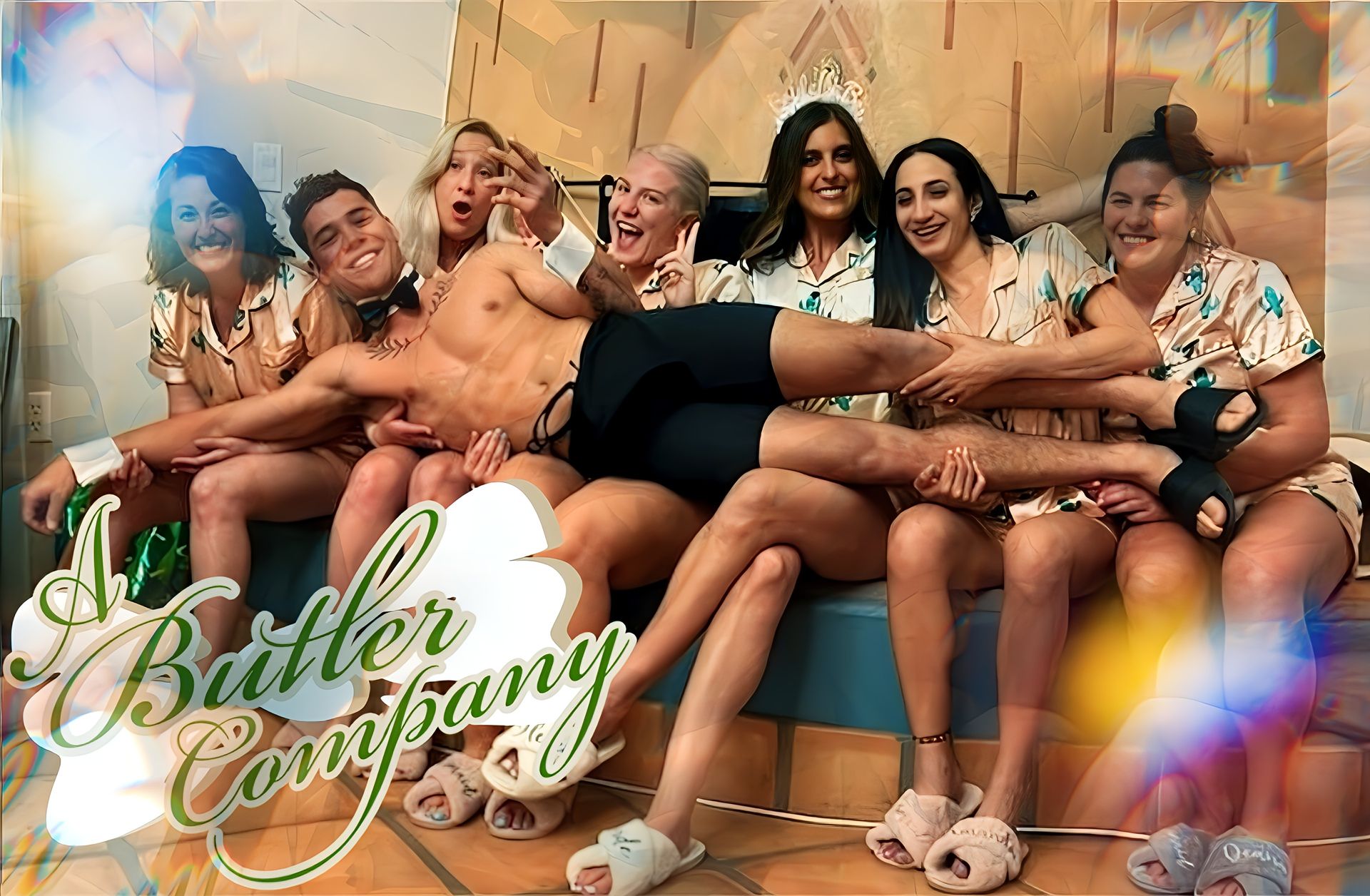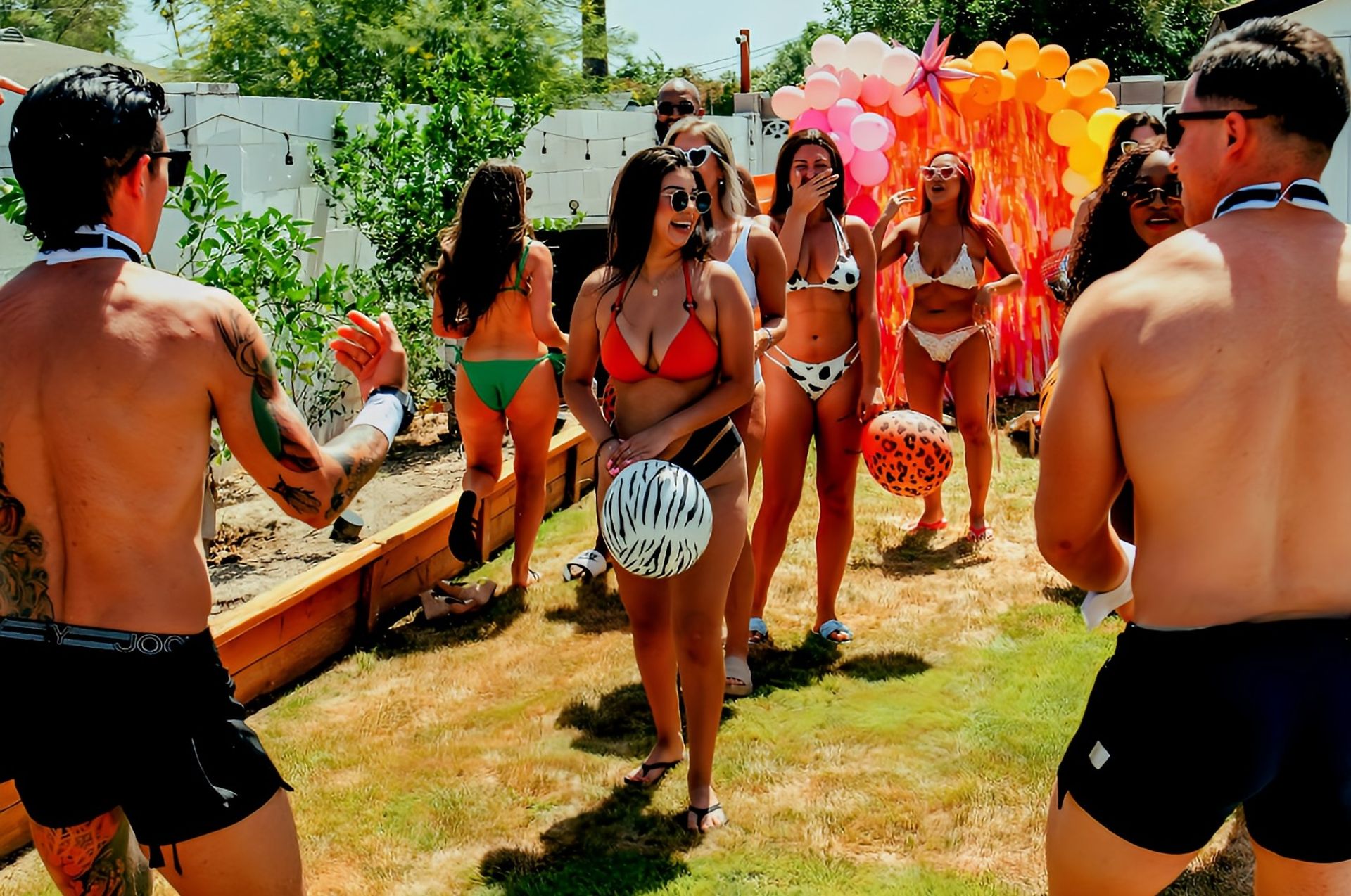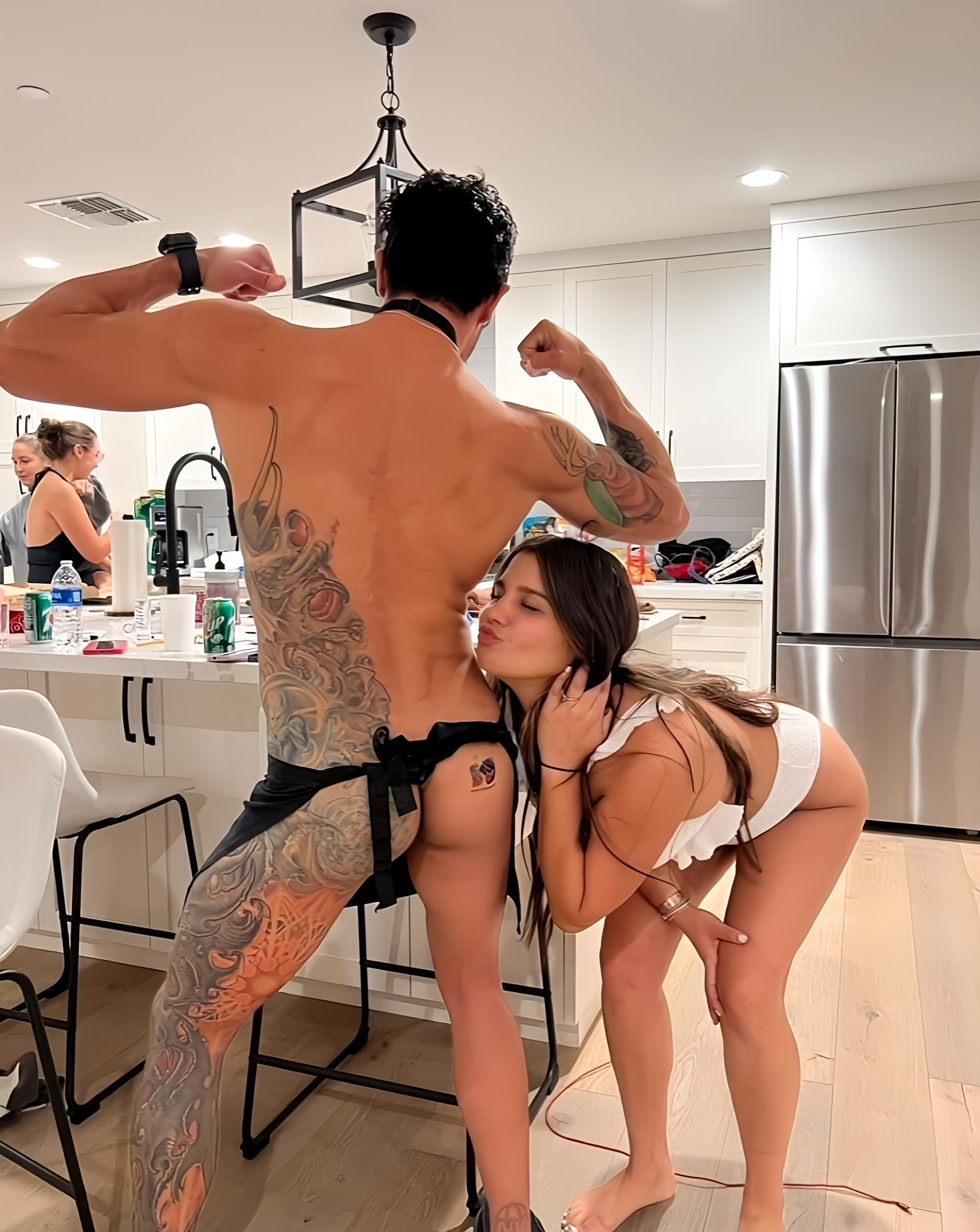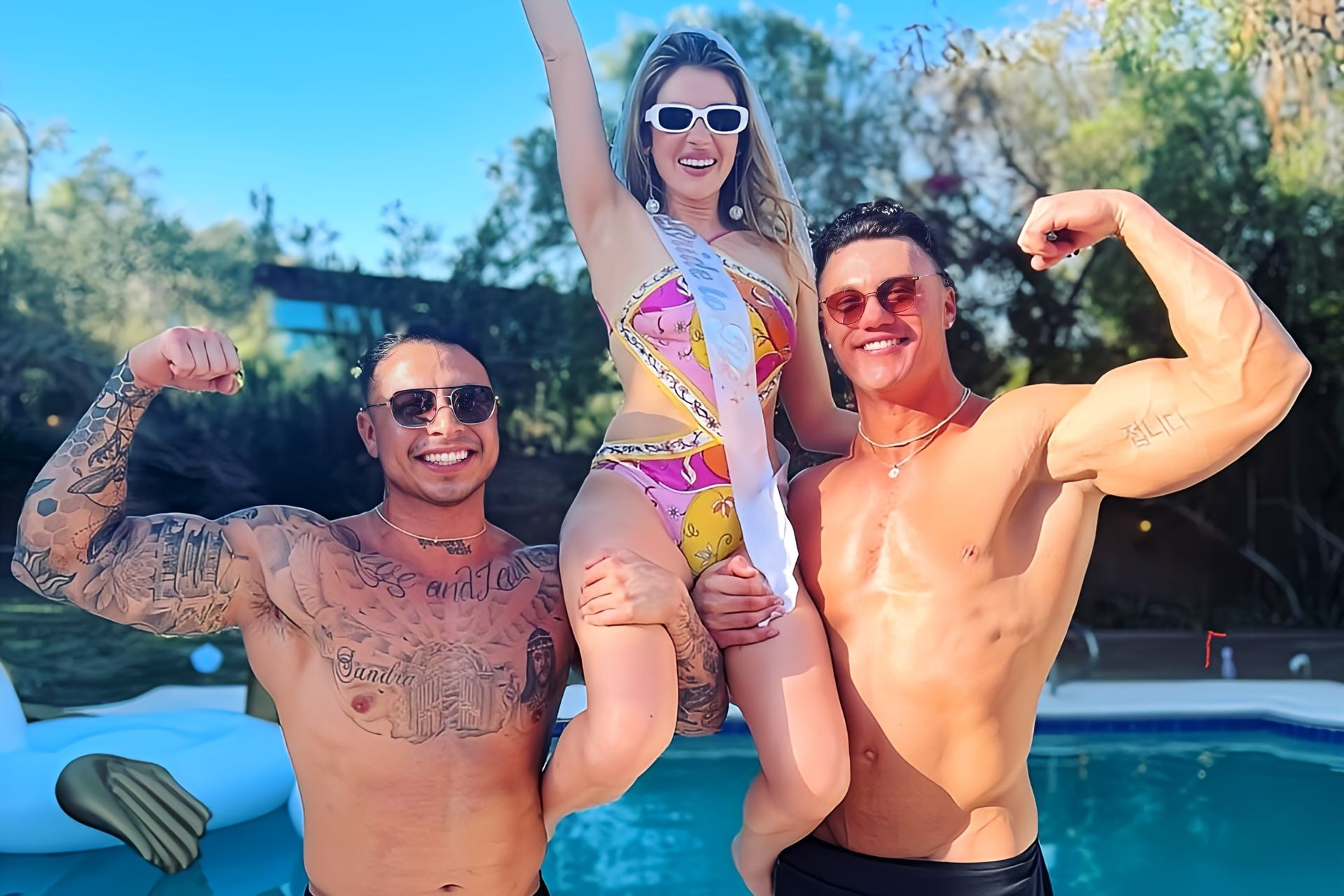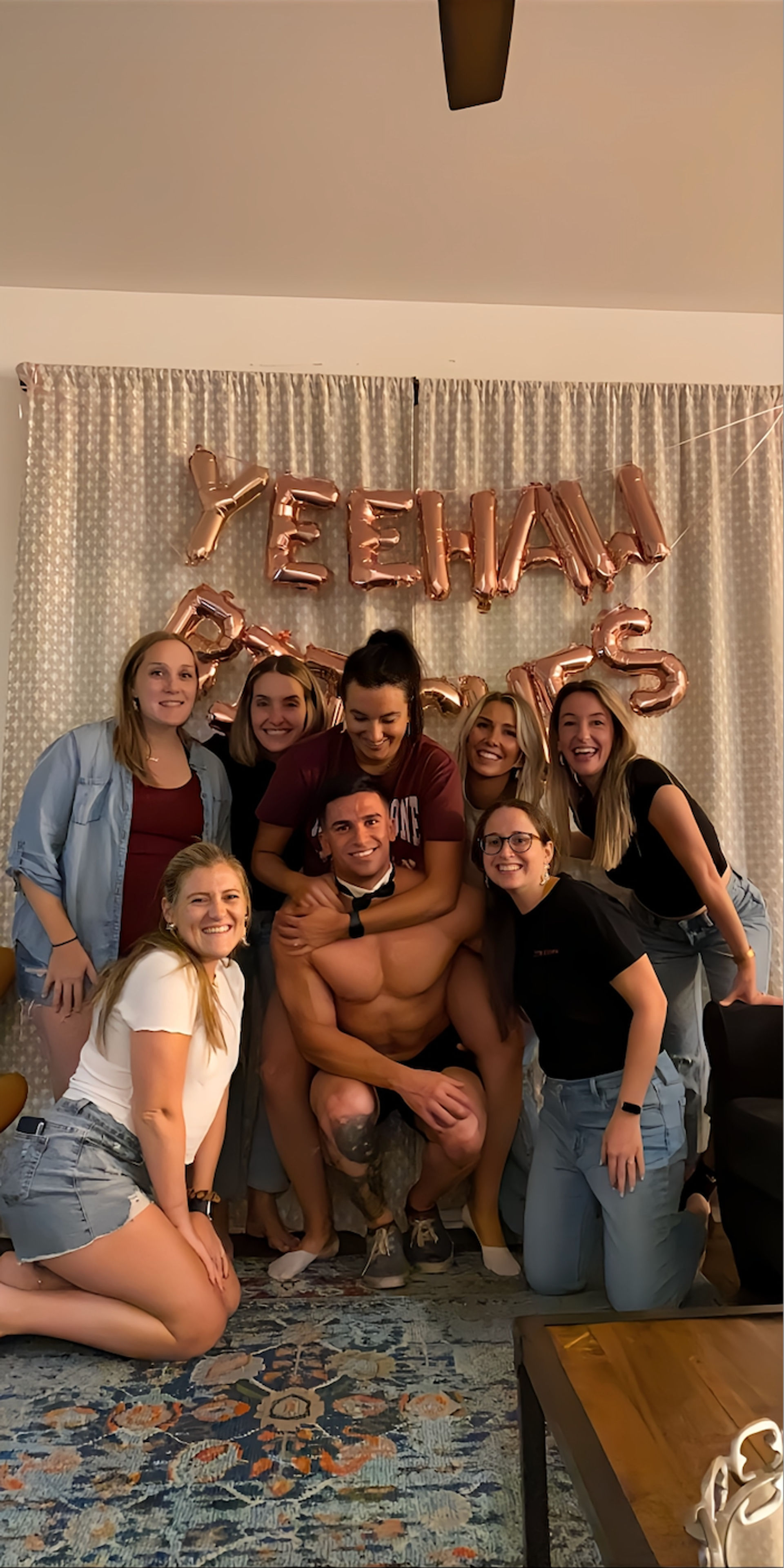 A Butler Company: Indulgence Served with a Side of Seduction by Our Irresistible & Buff Butlers
About this experience
What you'll do:
Prepare yourself along with your bride tribe, for the highlight of your bachelorette weekend with the gorgeous entertainers of A Butler Company! You'll be pampered and entertained by some of the best, and truely feel special on your BACH weekend. From set up and clean up to photo op poses, simply ask your butler and your wishes will come true. Whether it's at your hotel or poolside, you'll have butlers catering to your every need. So sit back, relax and let the butlers do all the work so you can have fun.

Why we love it for your party:
Butlers will work anywhere (our butlers come to you

poolside, on a rooftop, at your hotel, or in the kitchen and living room before a night out)

MOH gets special treatment too (we provide extra attention for all the lovely ladies)
From the surprise greeting of the Bride-to-Be, we'll have the drinks flowing (so you'll never lift a finger)
We don't stop at mixing drinks

(we can prep tasty appetizers, as well as take charge on the grill)

Did someone say party games? Game on!

(you might just find props for games in our aprons)

No task is too small

(From applying sunscreen, to setting up and cleaning the party area, mingling with your guests, posing for photo ops, as well as being your own personal photographer, and Spotify DJ, your butler is there to serve)

We can undoubtedly claim to be pioneers of the industry in countless cities across the US.

(While many try to imitate the services of A Butler Company, they can never be duplicated)



About this experience partner:

A Butler Company prides itself on providing not only an amazing team of Butlers to host your bachelorette party but a fun and exciting alternative to a traditional entertainer. Our Butlers are the perfect addition to spice things up a bit, but to still serve a purpose by pampering that special bride-to-be.
Becoming a highly sought out service for many party planners, A Butler Company sets the bar when it comes to bachelorette party entertainment. While many service providers require twice the staff to accommodate their clients, it's often due to a lack of experience or confidence to tackle the tasks of providing exceptional and professional services, for groups of all types of personalities. It can become intimidating when hosting a group of complete strangers for some. This is where experience takes over, and where professionals thrive! Always remember when booking, that great entertainment isn't always cheap, and cheap entertainment isn't always great! With the most extensive training in the industry, our entertainers are in a separate bracket from other providers. Our staffs training is derived from the original butler and cabana boy services, initially launching in Australia over 20 years ago, for what are known as "hen" parties.

Butlers are the perfect addition for not only bachelorette parties, but birthdays, wine nights, Girl's Night Out, or even client appreciation days and corporate events.

Additional information:
Clients that book Butler services are responsible for each of their guests, as well as their actions.

If you have any special requests for your Butler, please feel free to ask them directly.

Rude, condescending, or overly aggressive behavior towards your Butler may result in the termination of services. It's a party, so let's have some fun!




Any and all gratuity is always appreciated by our staff members and is a direct reflection of the services provided. Our Butlers work hard to accommodate not only the bride-to-be but everyone in the bridal party.

Your Butler will arrive approximately 15 minutes prior to the start time of your scheduled party. We ask that you provide a place for them to change into uniforms, as well as a safe place to store their personal belongings while hosting your party.

To ensure a fun party, please be sure to have all the necessities upon your Butler's arrival.

Plenty of ice (at least two bags)

Alcohol of choice

Mixers

Cups

Utensils necessary for cooking/grilling or prepping appetizers

Please note:

This is an adult-themed experience.
Location
Stay right where you are because this party's coming to you!
Cancellation Policy

generous Cancellation Policy
Full refund on cancellations with 7+ days notice. No refund within 7 day window.
Book Your Experience
Choose a Booking Option
Buff Butler 2-Hour Party (Maximum of 15 guest)
Two (2) Hours of Butler services for group size 15 and under.
Includes 1 Butler.
See Availability
---
Buff Butler 3-Hour Party (Maximum of 15 guest)
Three (3) Hours of Butler services for group size 15 and under.
Includes 1 Butler.
See Availability
---
Why Book With Batch?
All Your Parties on One Account
With over 30 cities and counting, you can plan all your parties on Batch. We'll save your information and preferences to make booking a breeze.
Party Planning at Your Fingertips
Download our app for access to party planning tools like polls, shared itineraries, and expenses.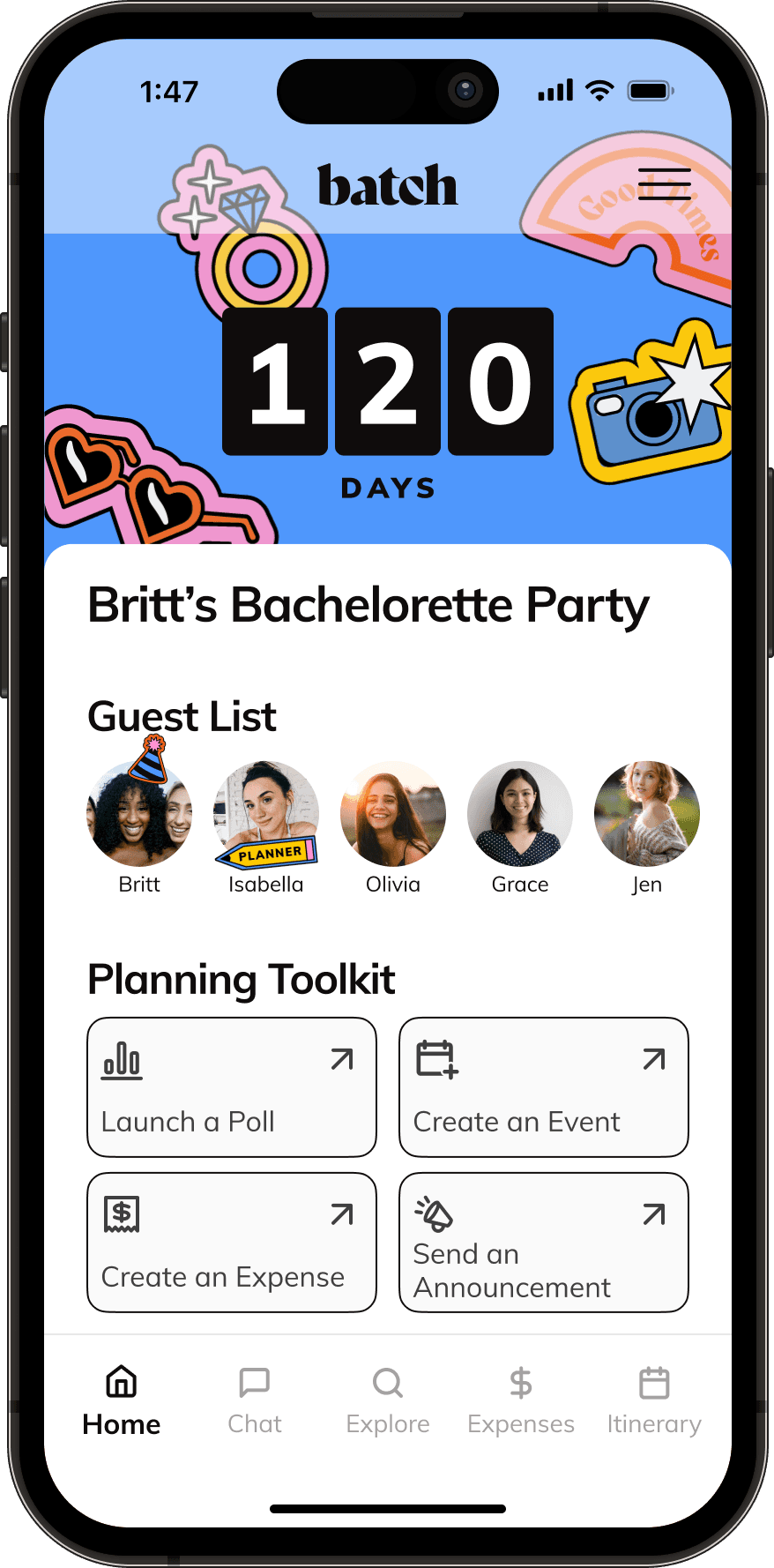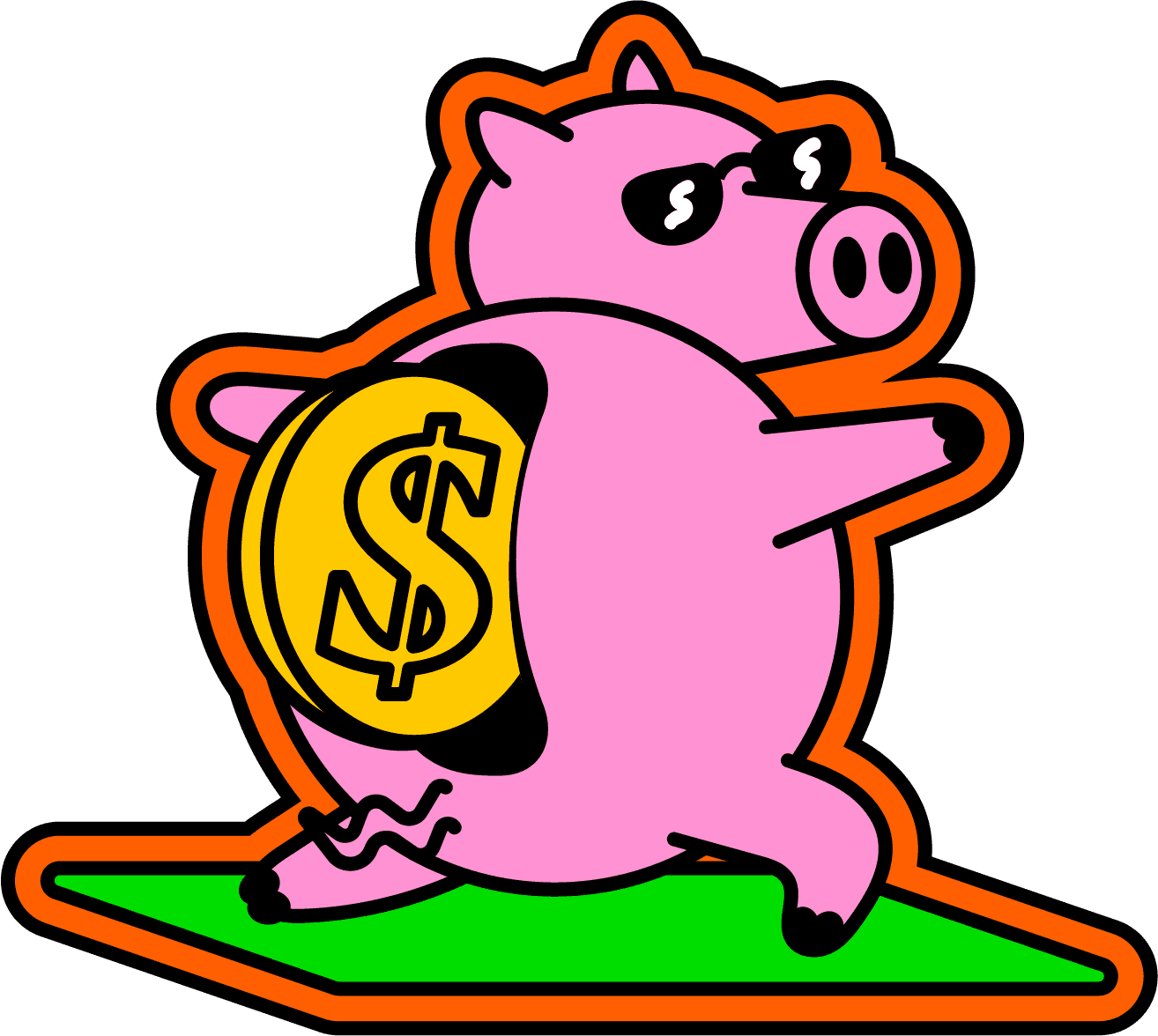 Book More, Save More
As a Batch member, receive exclusive discounts and first looks to our best party experiences! From transportation to private chefs, we're here to help.