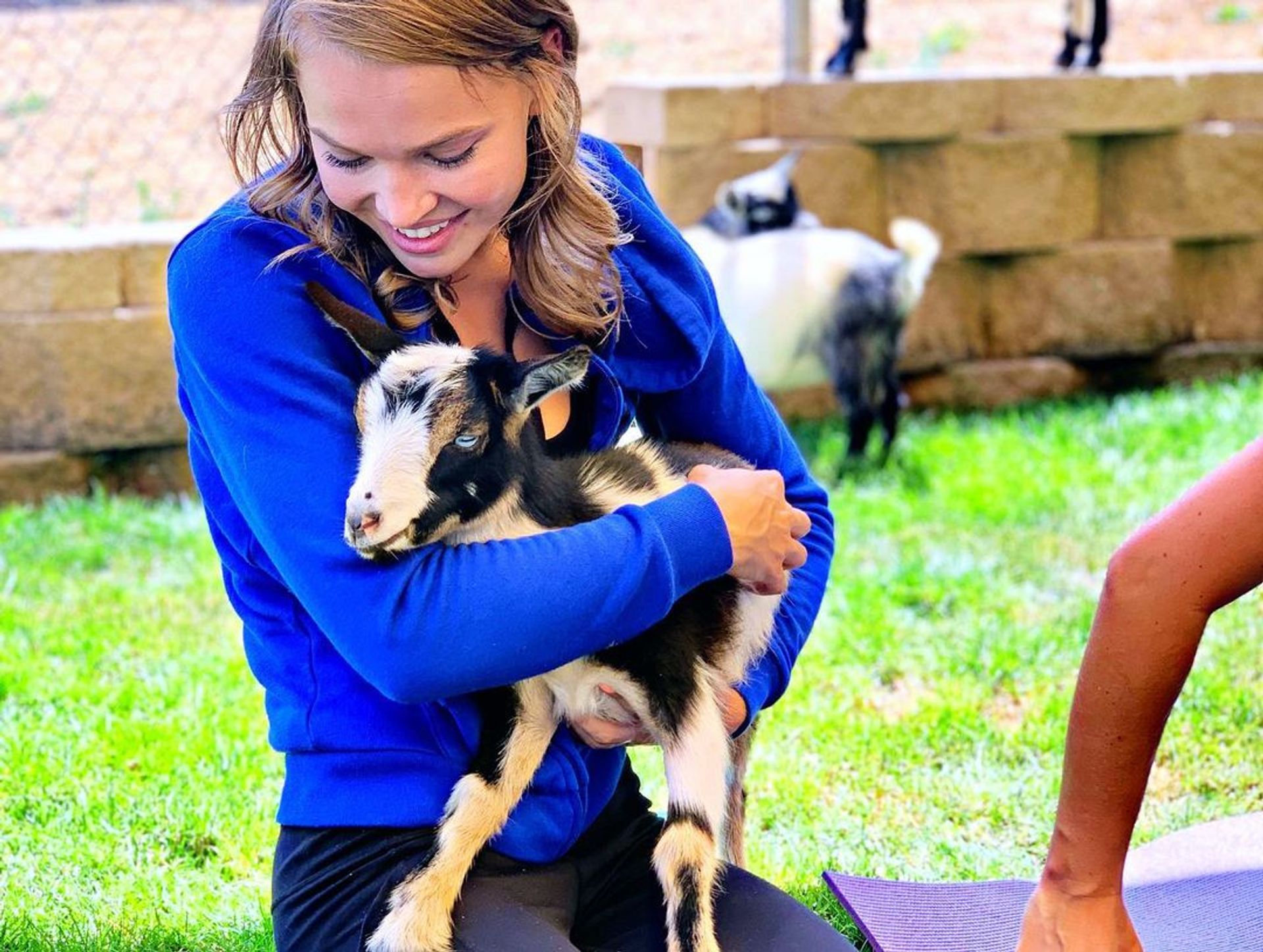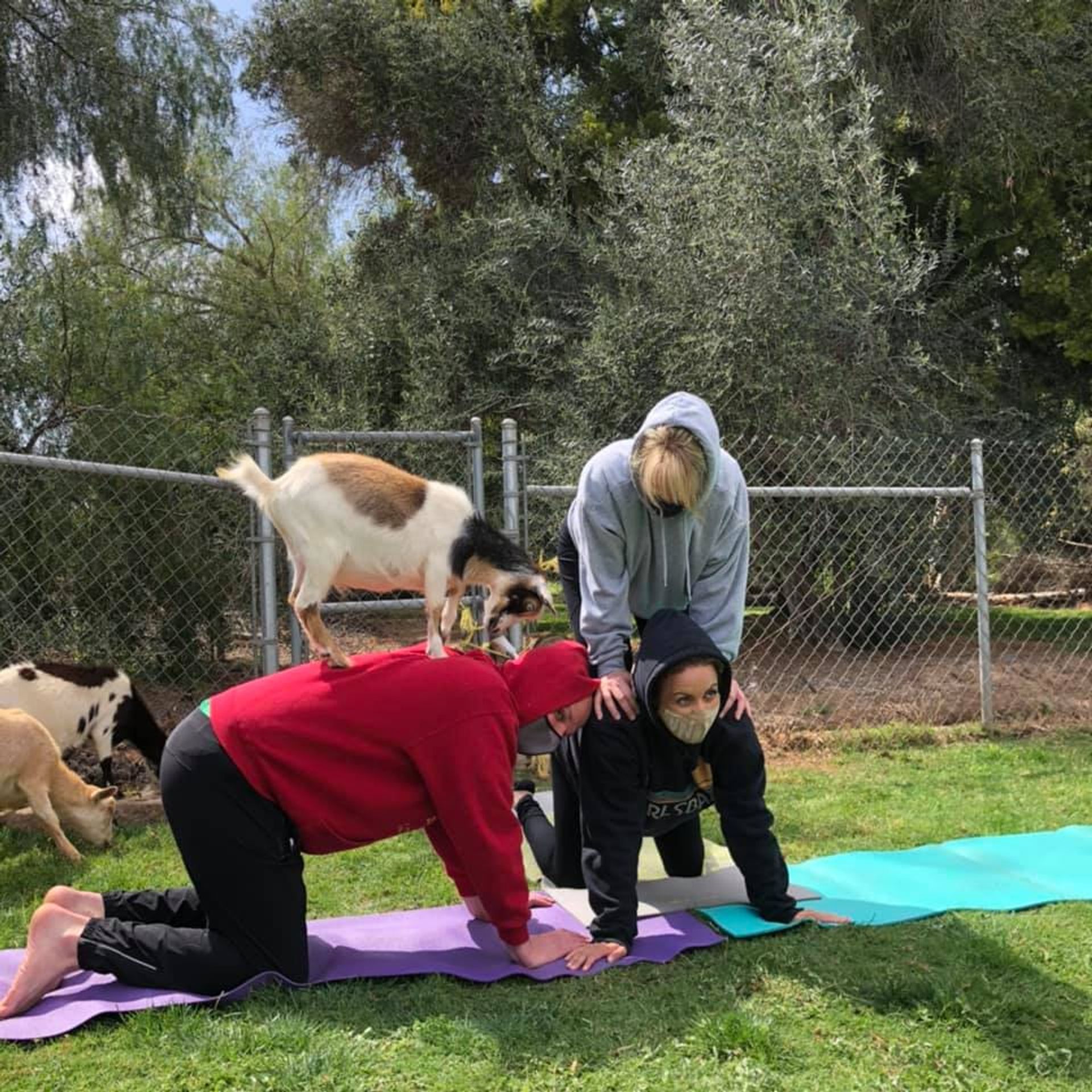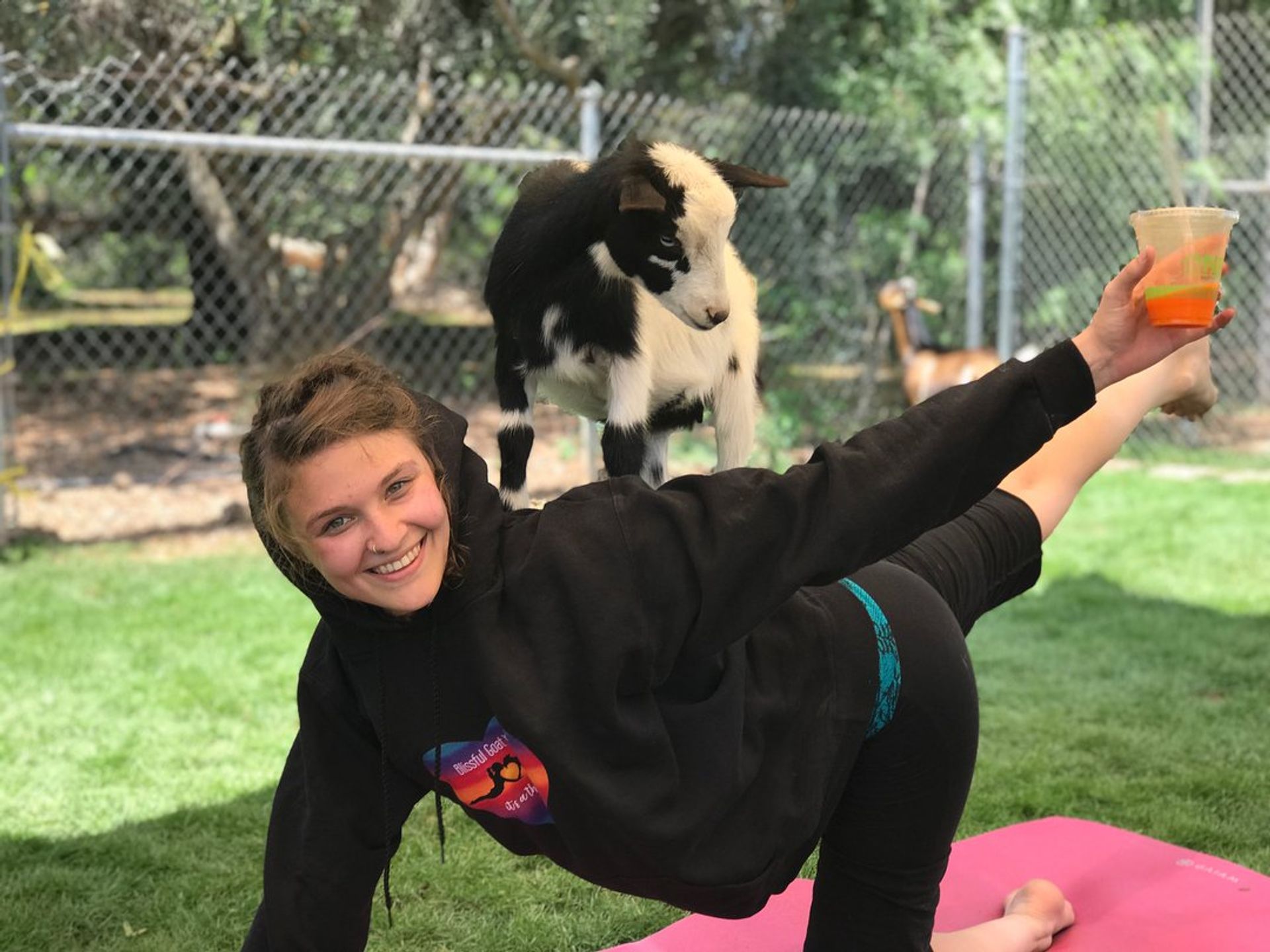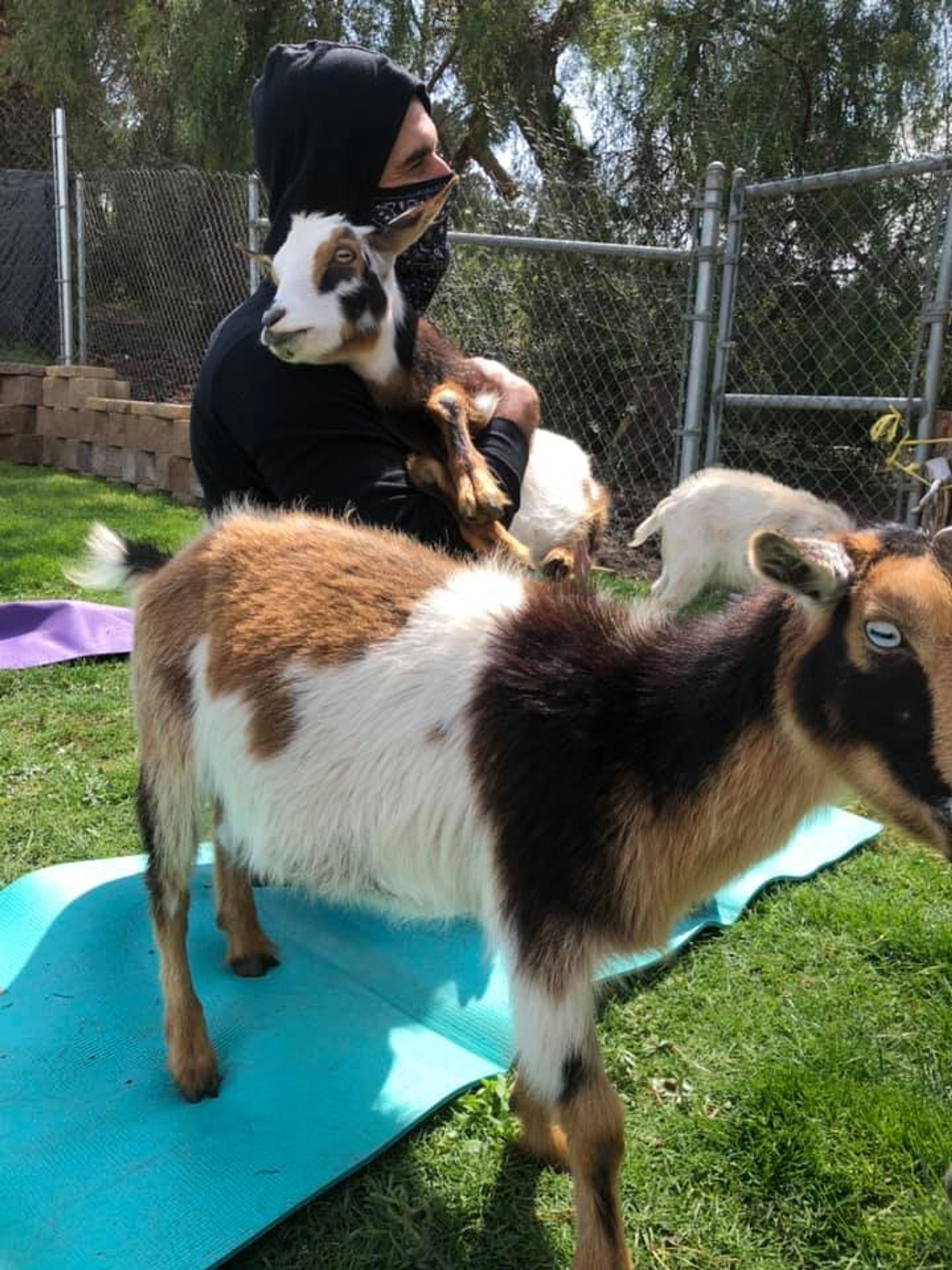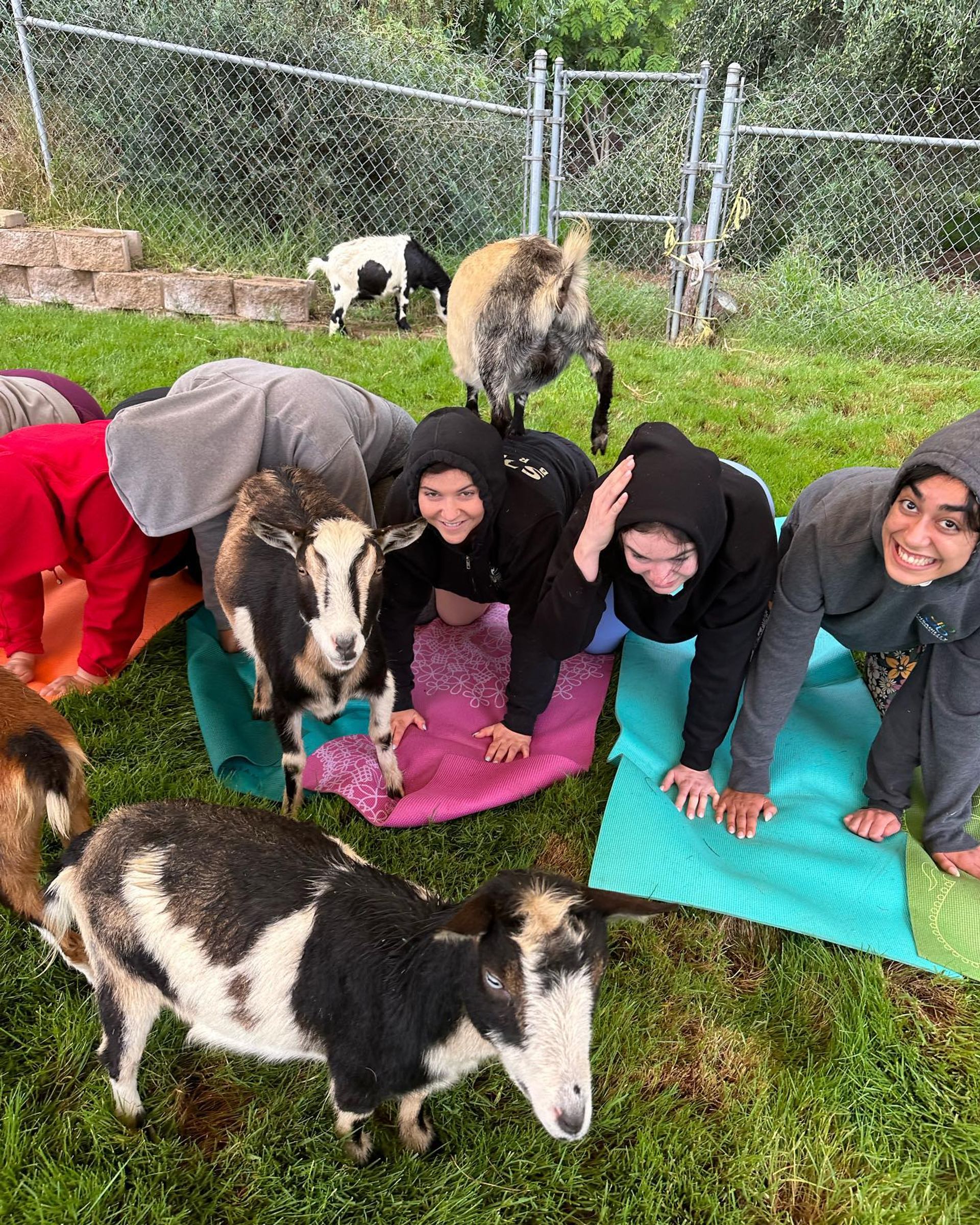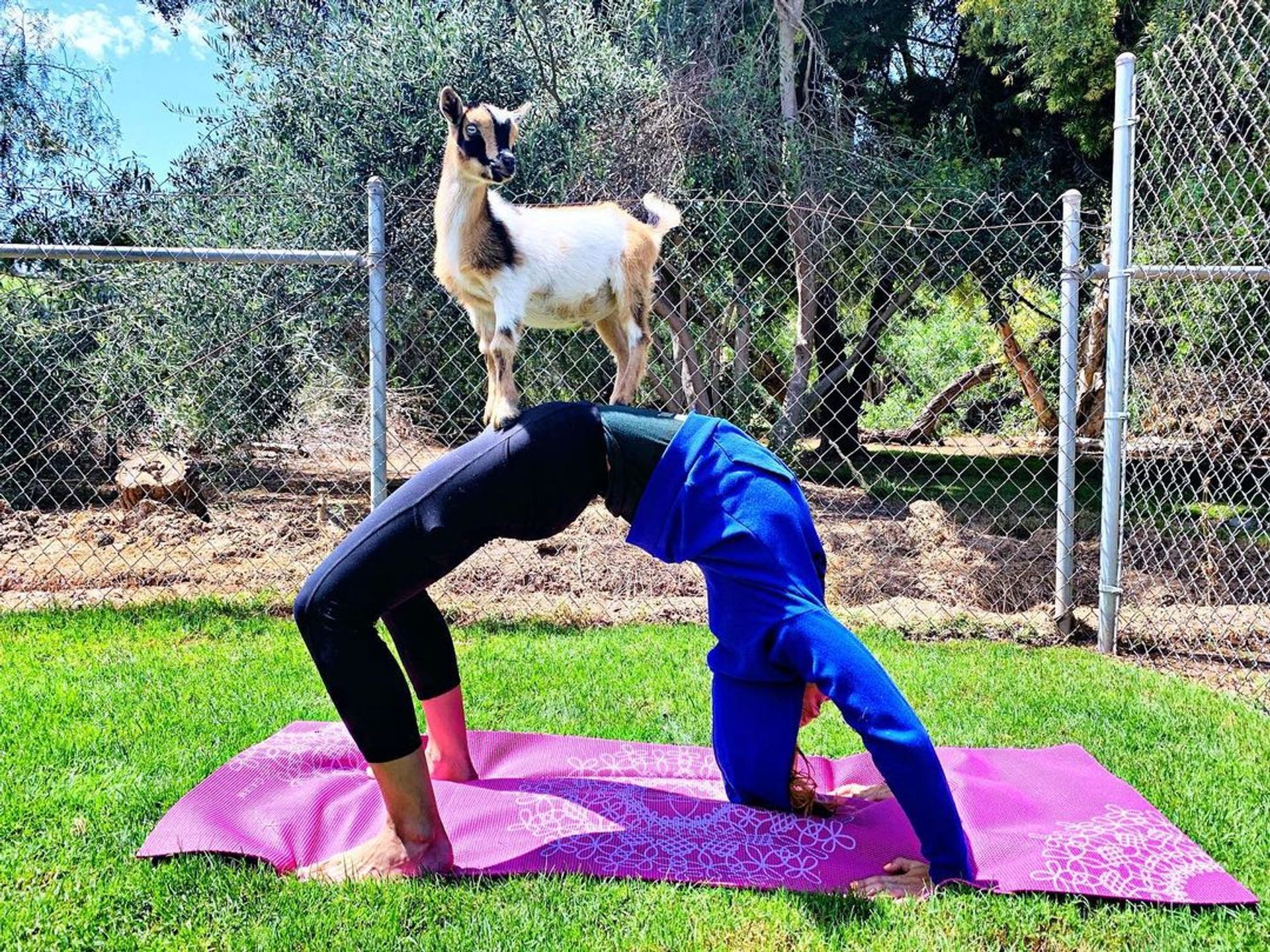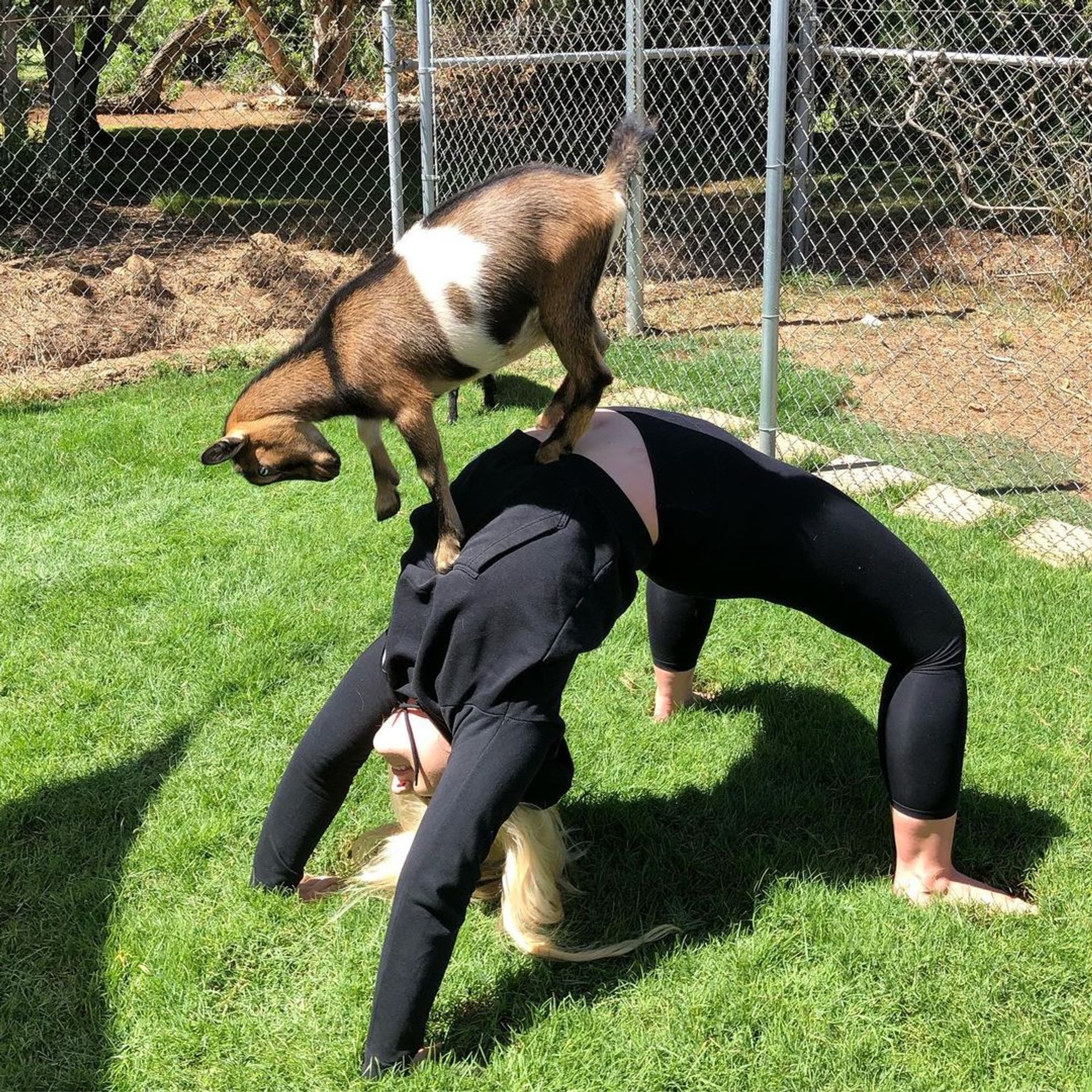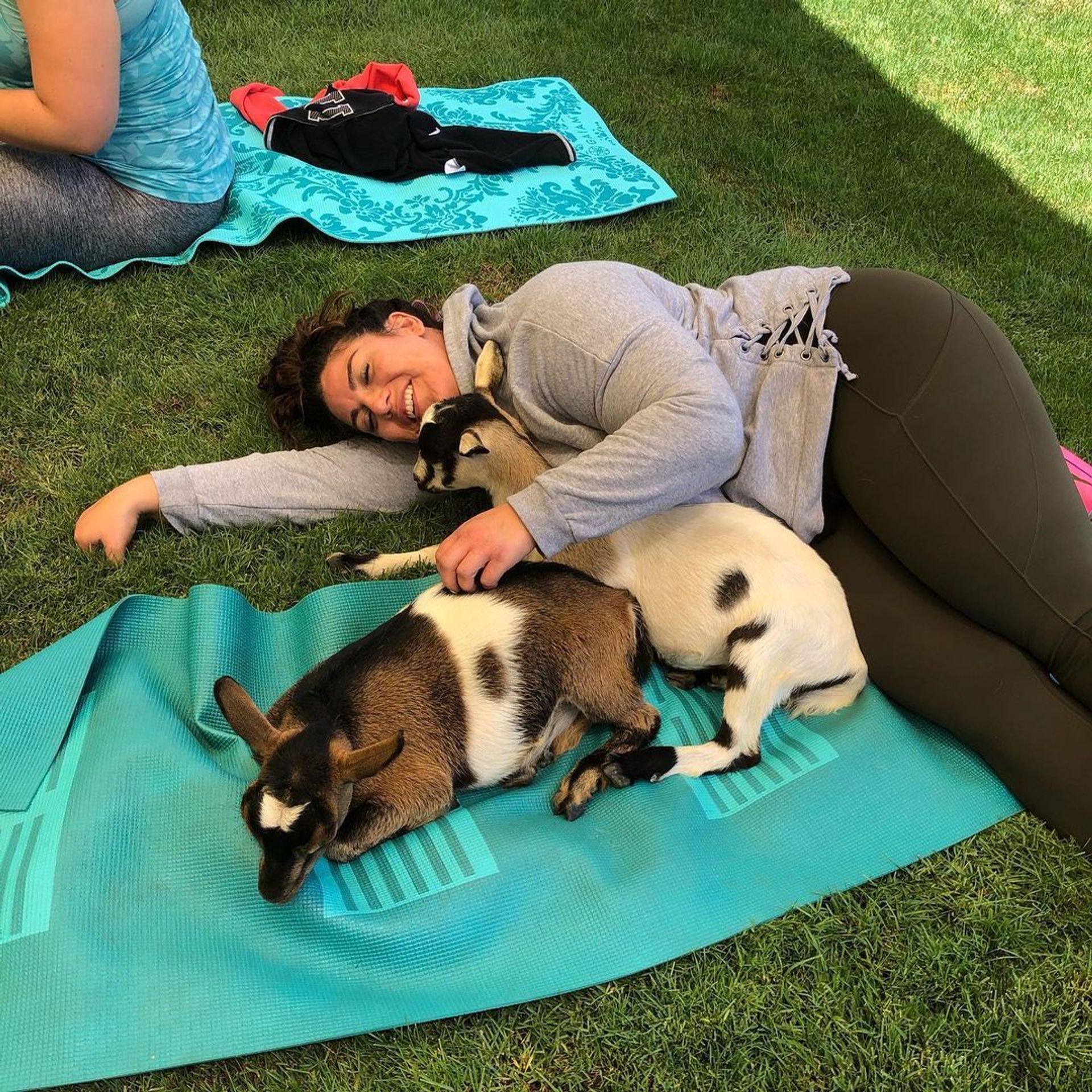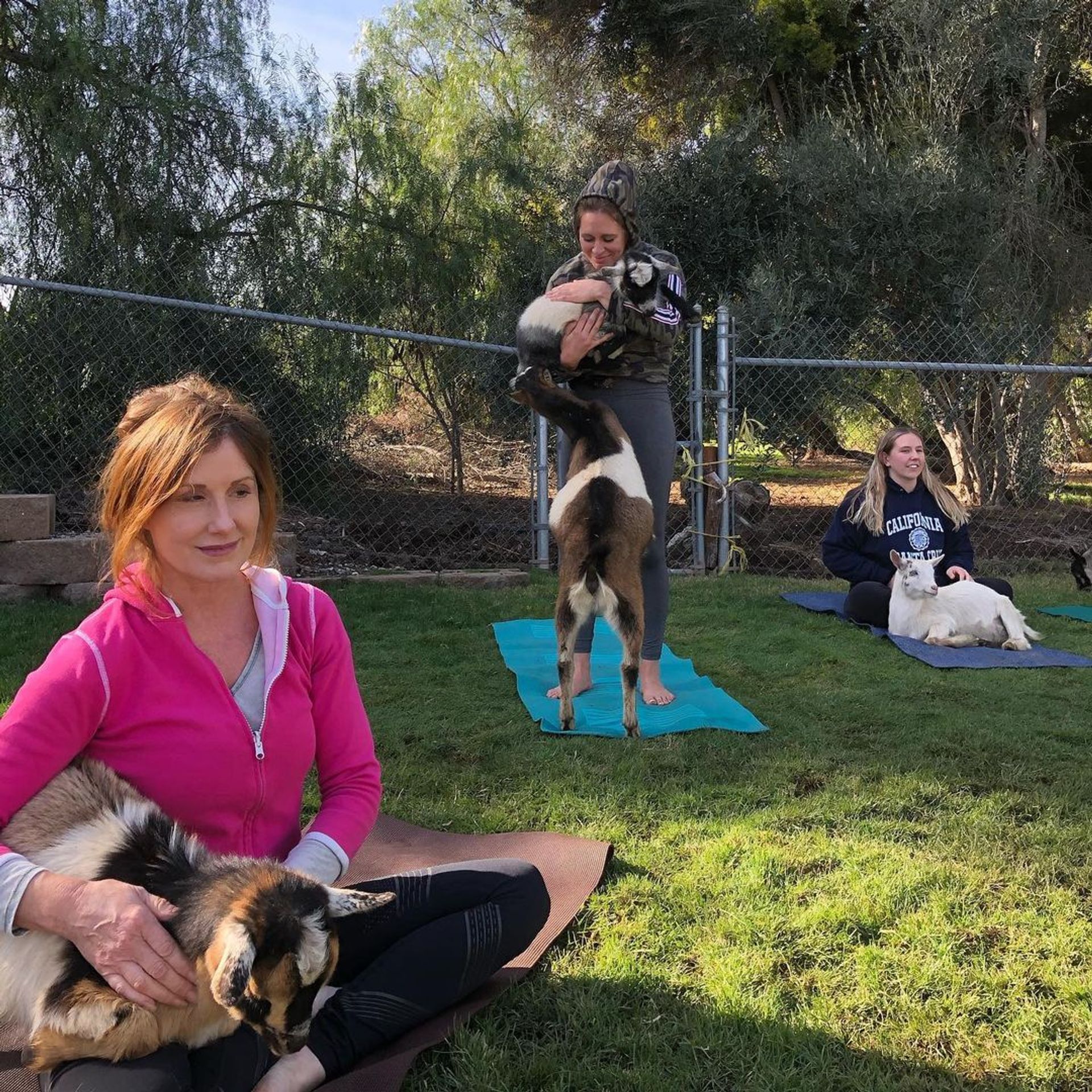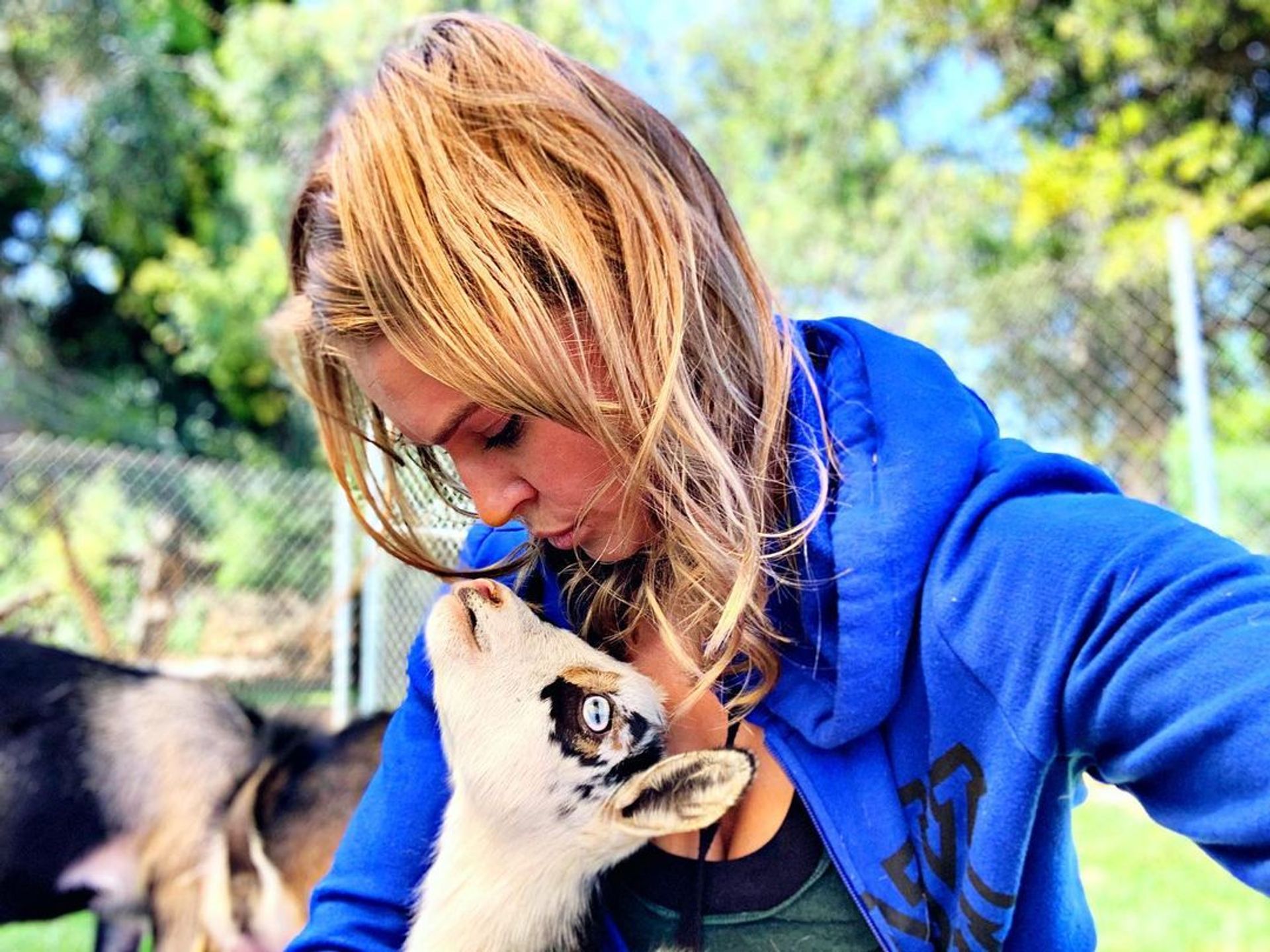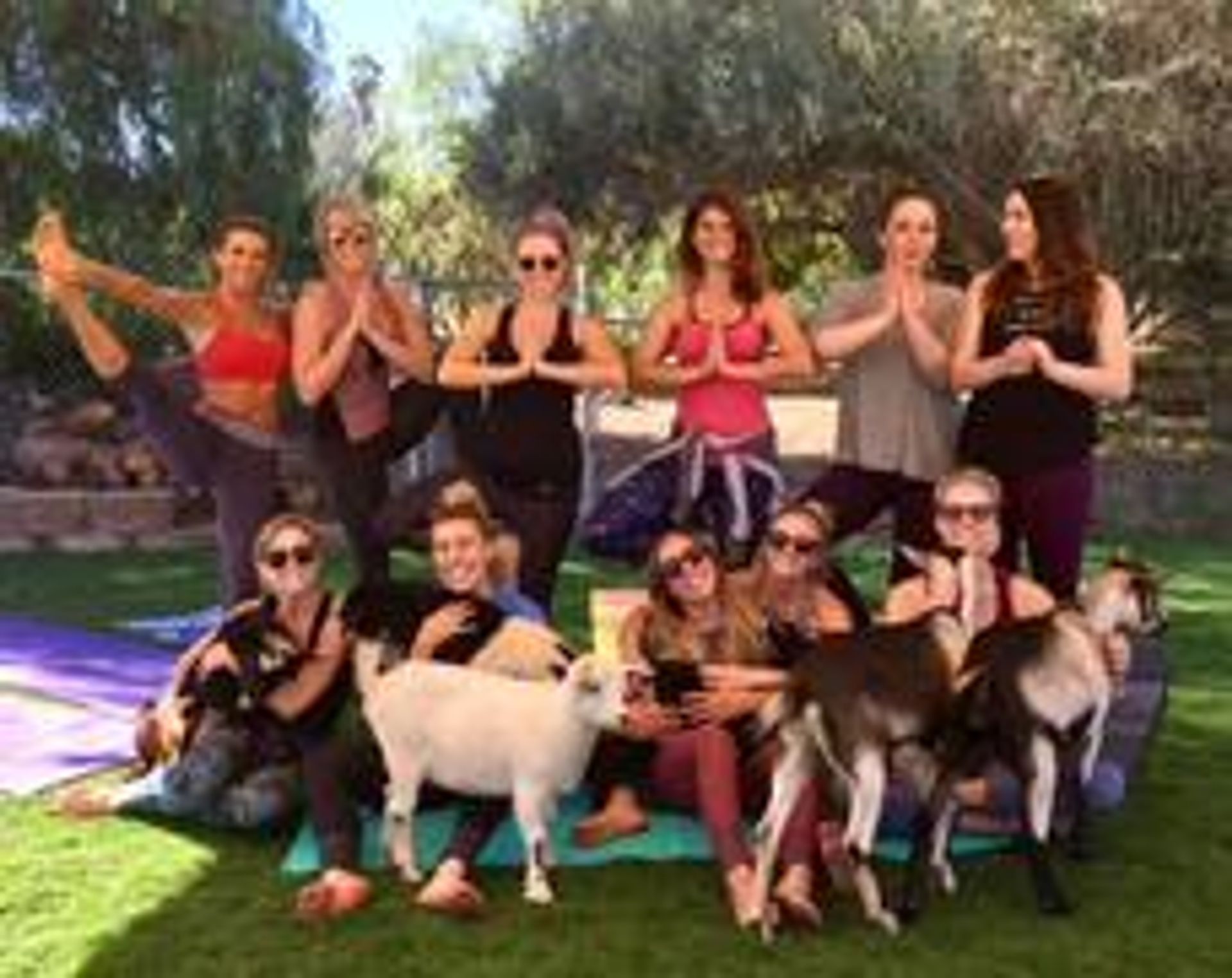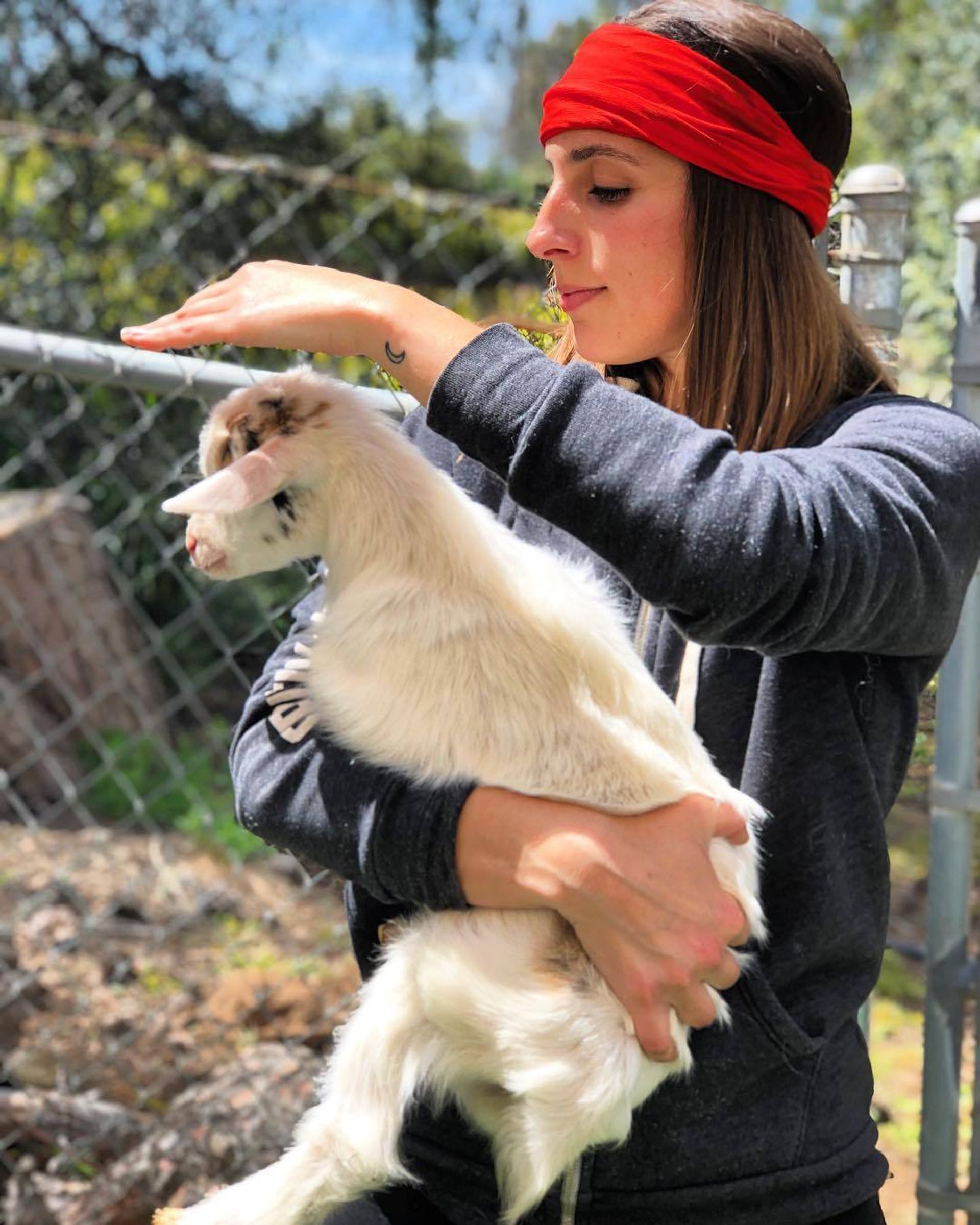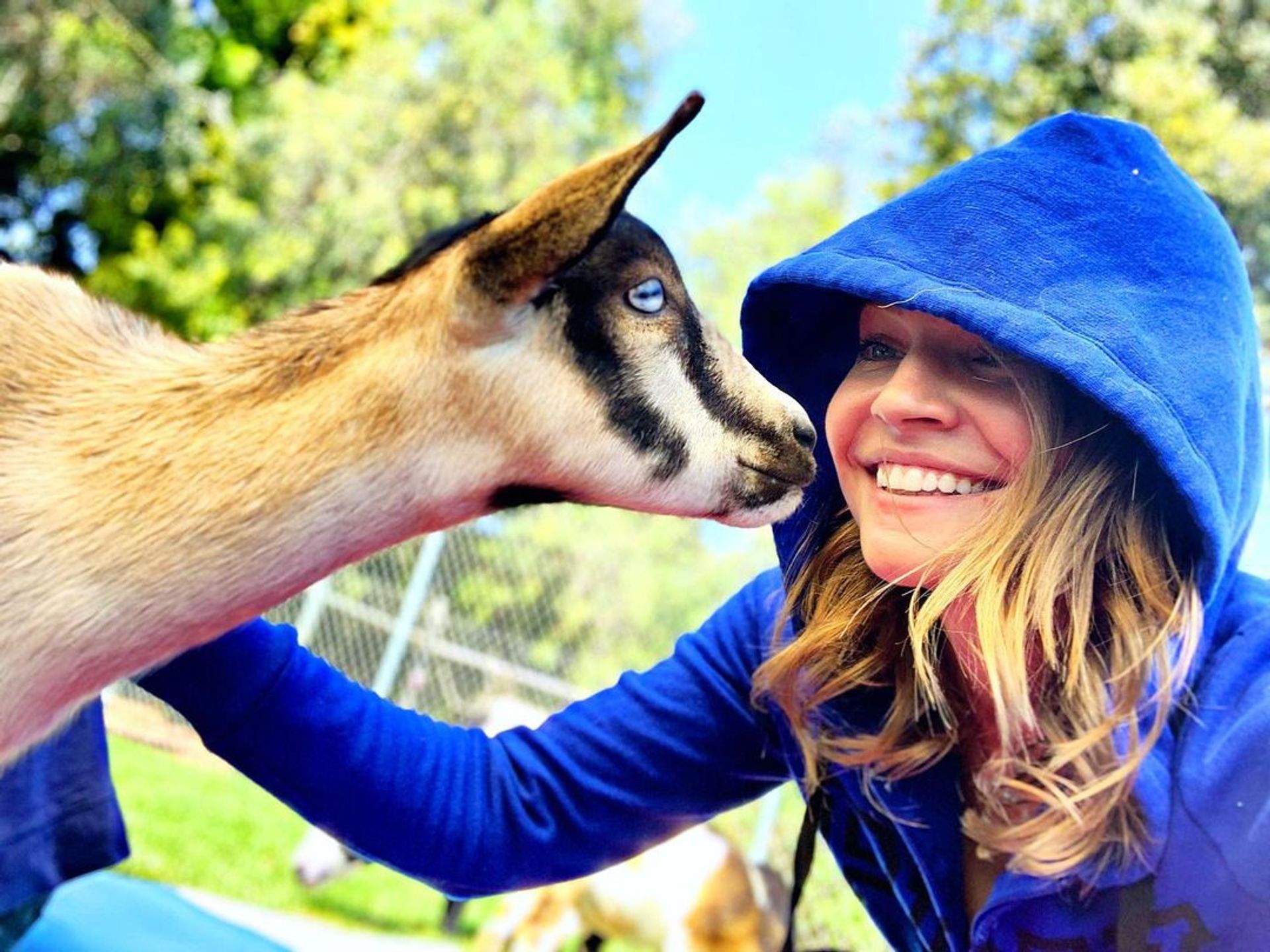 The Blissful Goat Yoga Group Session with Endless Photo Ops & Baby Goat Cuddles
About this experience
What you'll do:
It's a yoga class with ridiculously cute and cuddly goats—need we say anything more? Laugh with your best friends while doing gentle yoga stretches with the playful, affectionate goats! Do as much or as little yoga as you want. This class isn't about challenging poses and breaking a sweat. It's about getting back to nature, laughing off the hangover, and cuddling with absolutely adorbs baby goats. Relax in Child's Pose and try to stay still as a little one stands on your back with its tiny hooves. And make sure to have your phones at the ready—photo ops for days!
Why we love it for your party:
The perfect lazy party activity (heal your body and cozy up with pet goats for the morning)
Cuddle time (20 minutes at the end is reserved strictly for goat cuddles and photo ops!)
Goat giggles (seriously, you won't stop laughing)
It works for everybody (I mean, who doesn't love Child's Pose and baby goats?)
About this experience partner:
The Blissful Goat's mission is to help people discover the healing benefits derived from the great outdoors, animals, and a spiritual approach to life and health. They'll prepare you for peaceful and meaningful interaction with the pet "goaties," with the intention of giving you a joyful experience that allows you to connect with nature and yourself in a beautiful pastoral setting. They encourage more people to think of goats as healing pets!

Additional information:
The price is $400 for up to 10 participants and an additional $30 per person over 10 with a maximum of 20 people.

The class is 75 minutes long, with the last 20 minutes reserved for photos and quality cuddle time with the goats.

Latex-free yoga mats washed with soap and water are available to rent on-site for $3 cash or Venmo per person (For safety, if you bring your own mat, please pre-sanitize).

Must be 18 or over to participate.

Every person must sign an online waiver before attending found in your confirmation email.

Bring a hoodie and a mask, please!
Location
777 Cassou Rd, San Marcos, CA 92069, USA
Cancellation Policy

generous Cancellation Policy
Full refund on cancellations with 7+ days notice. No refund within 7 day window.
Book Your Experience
Then Select Optional Add On's
Additional guest for Private Goat Yoga
Price per person for groups over 10 
Book Now
---
Why Book With Batch?
All Your Parties on One Account
With over 30 cities and counting, you can plan all your parties on Batch. We'll save your information and preferences to make booking a breeze.
Party Planning at Your Fingertips
Download our app for access to party planning tools like polls, shared itineraries, and expenses.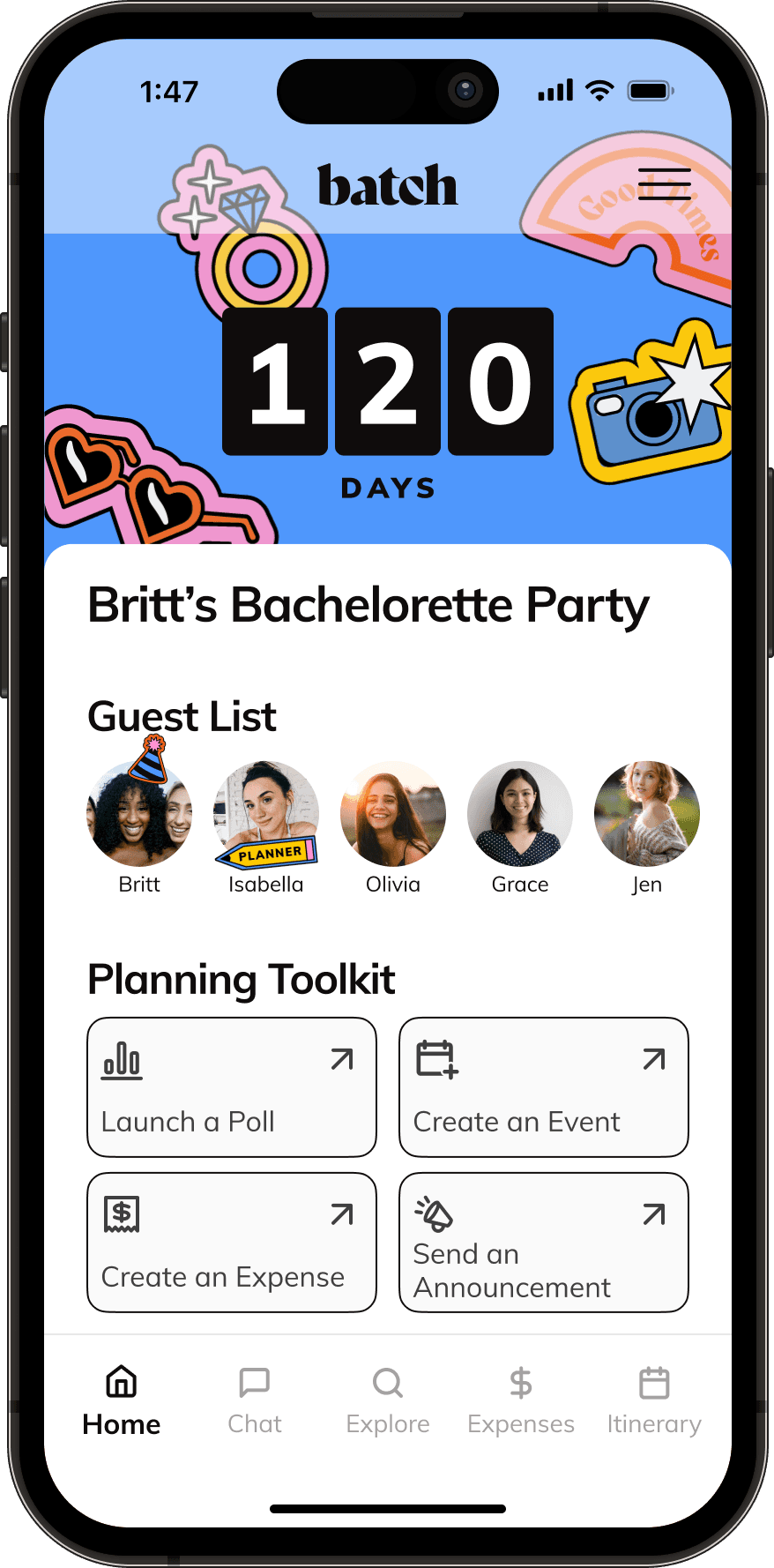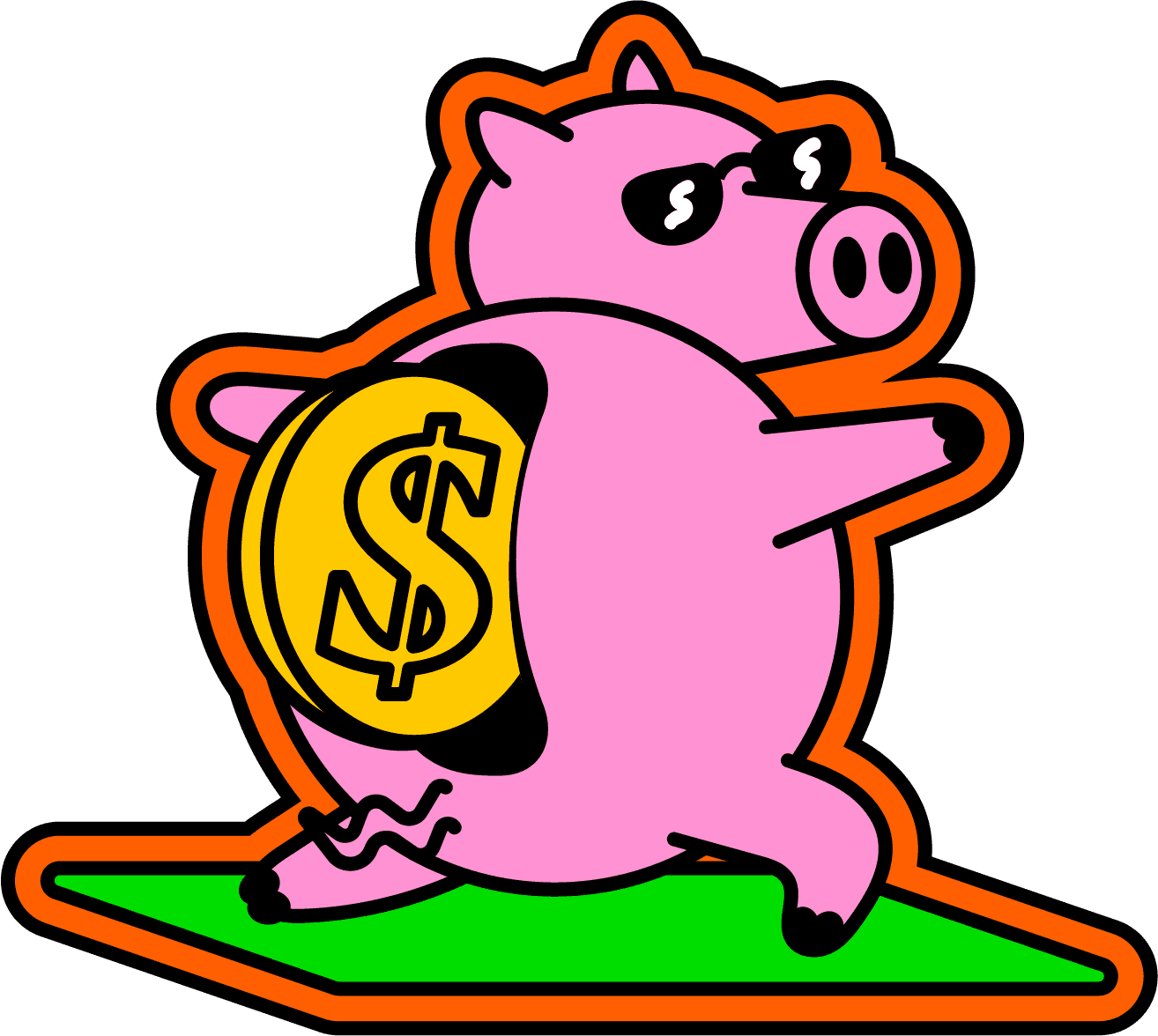 Book More, Save More
As a Batch member, receive exclusive discounts and first looks to our best party experiences! From transportation to private chefs, we're here to help.