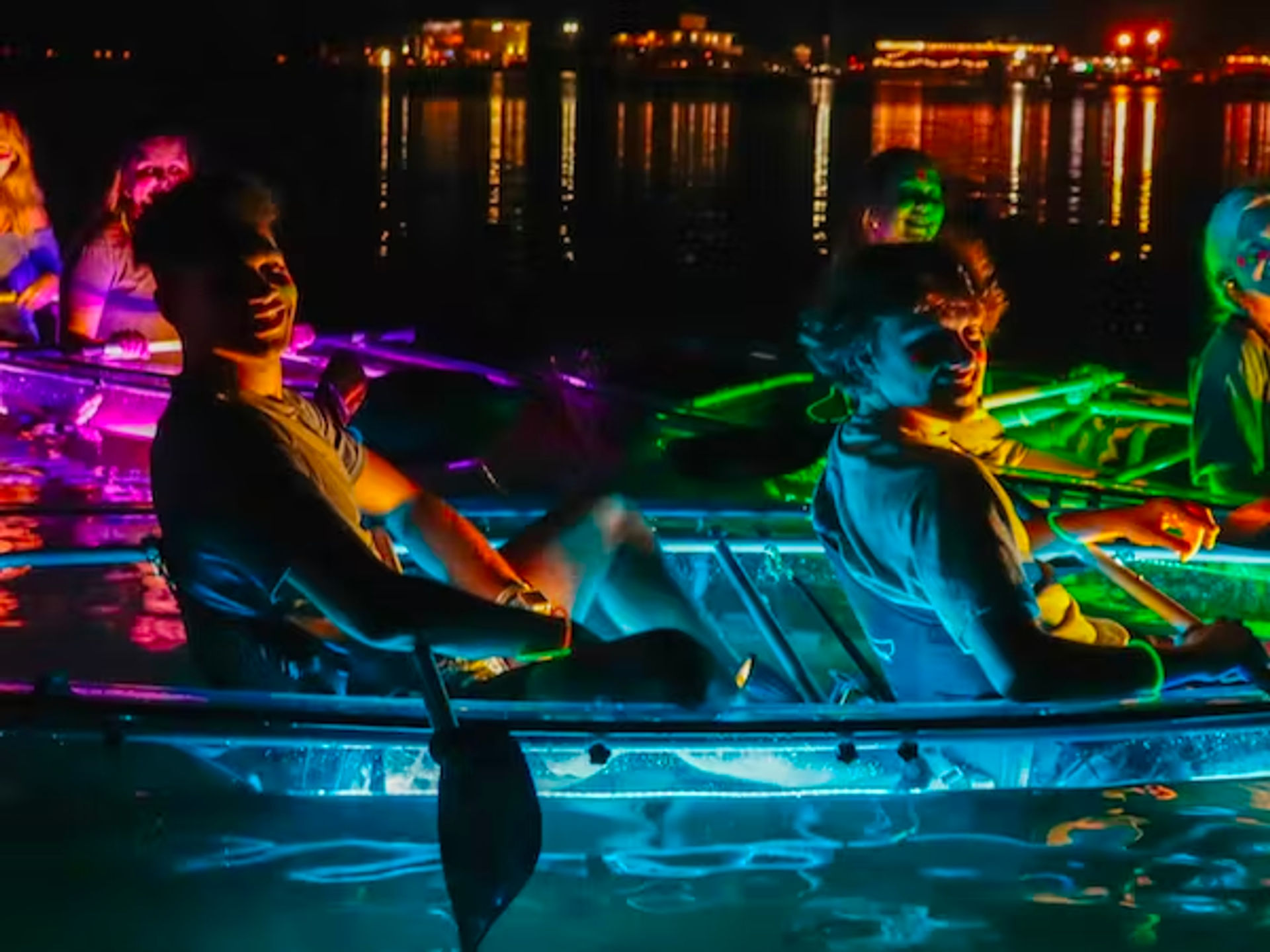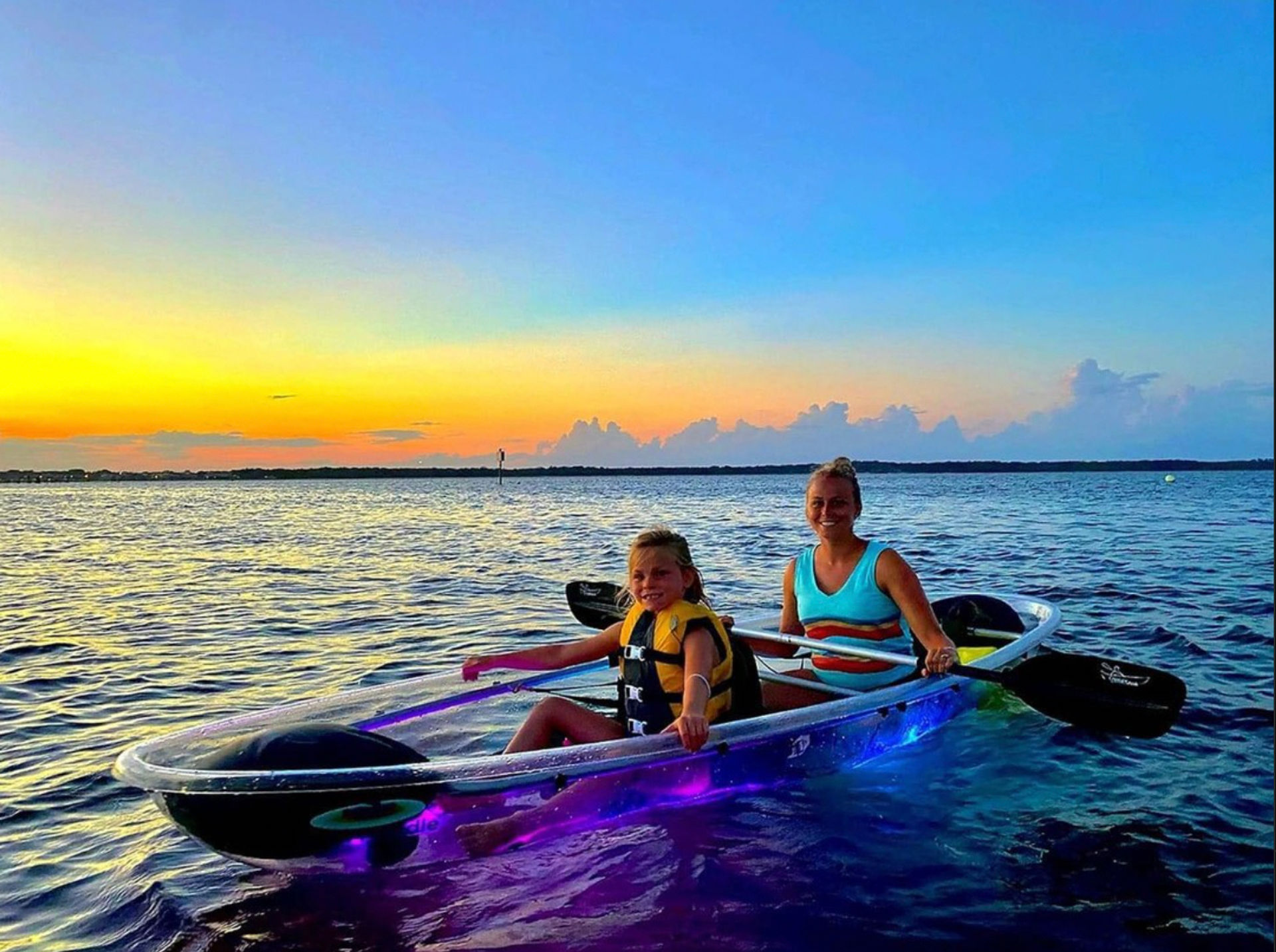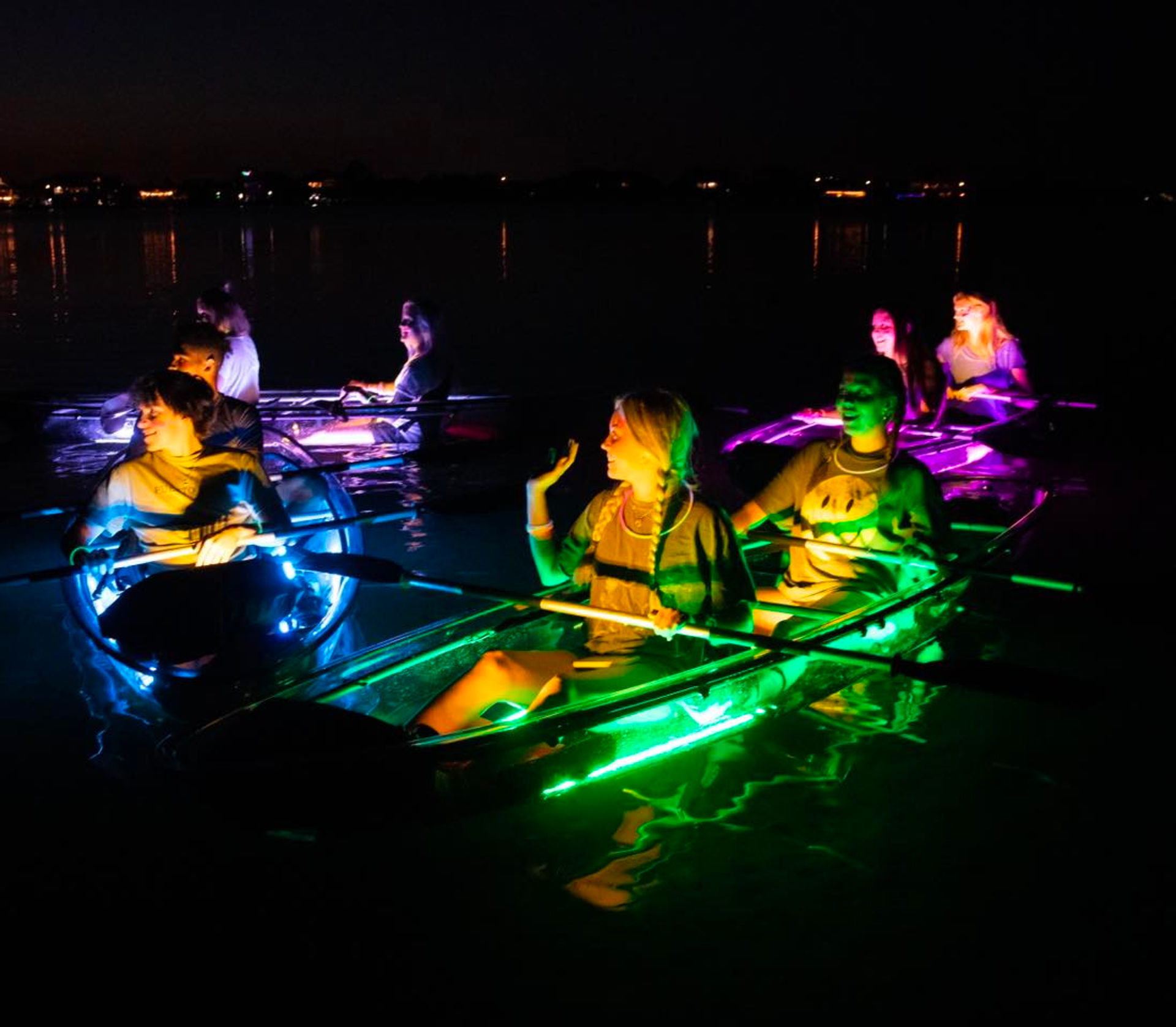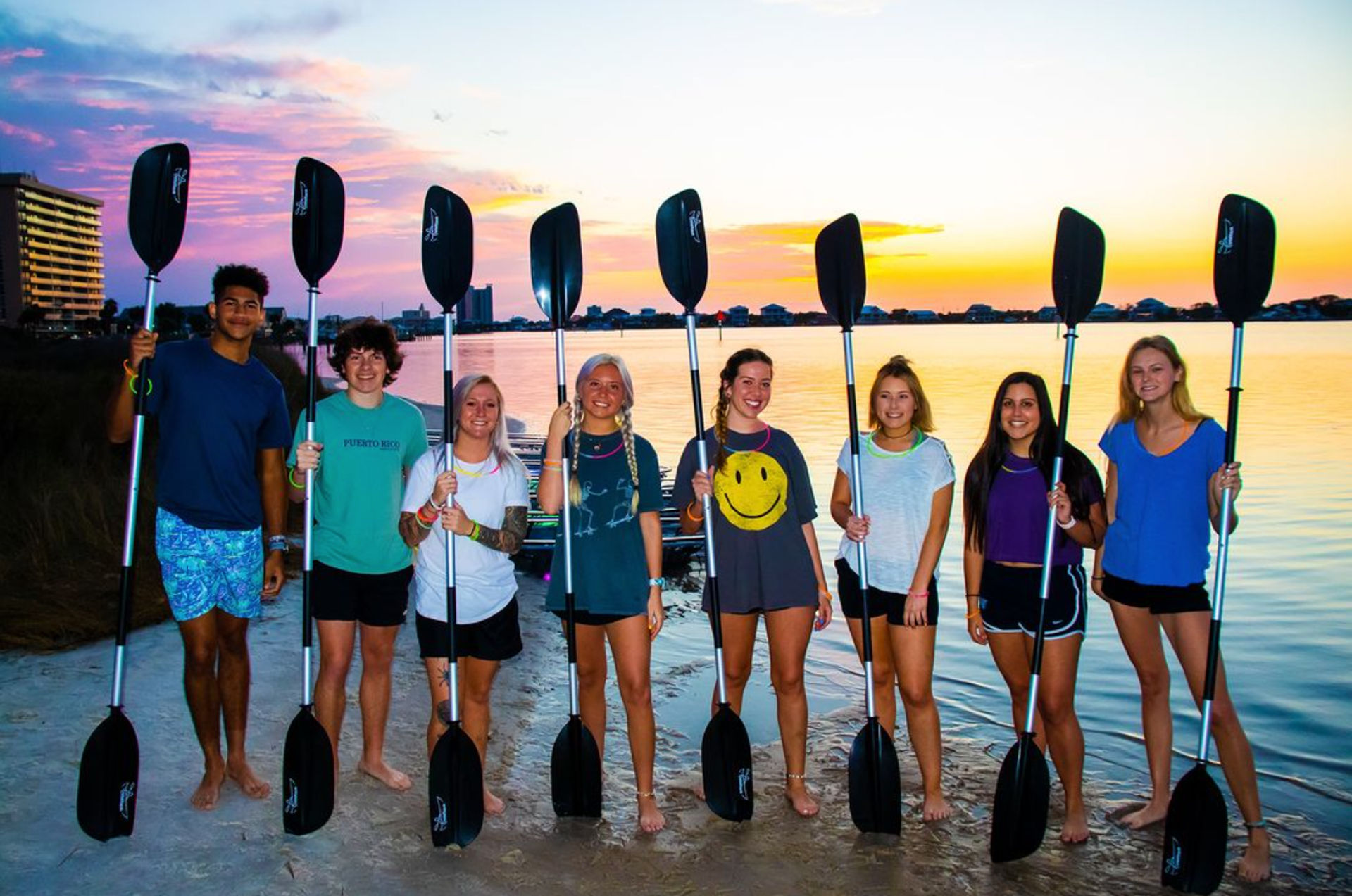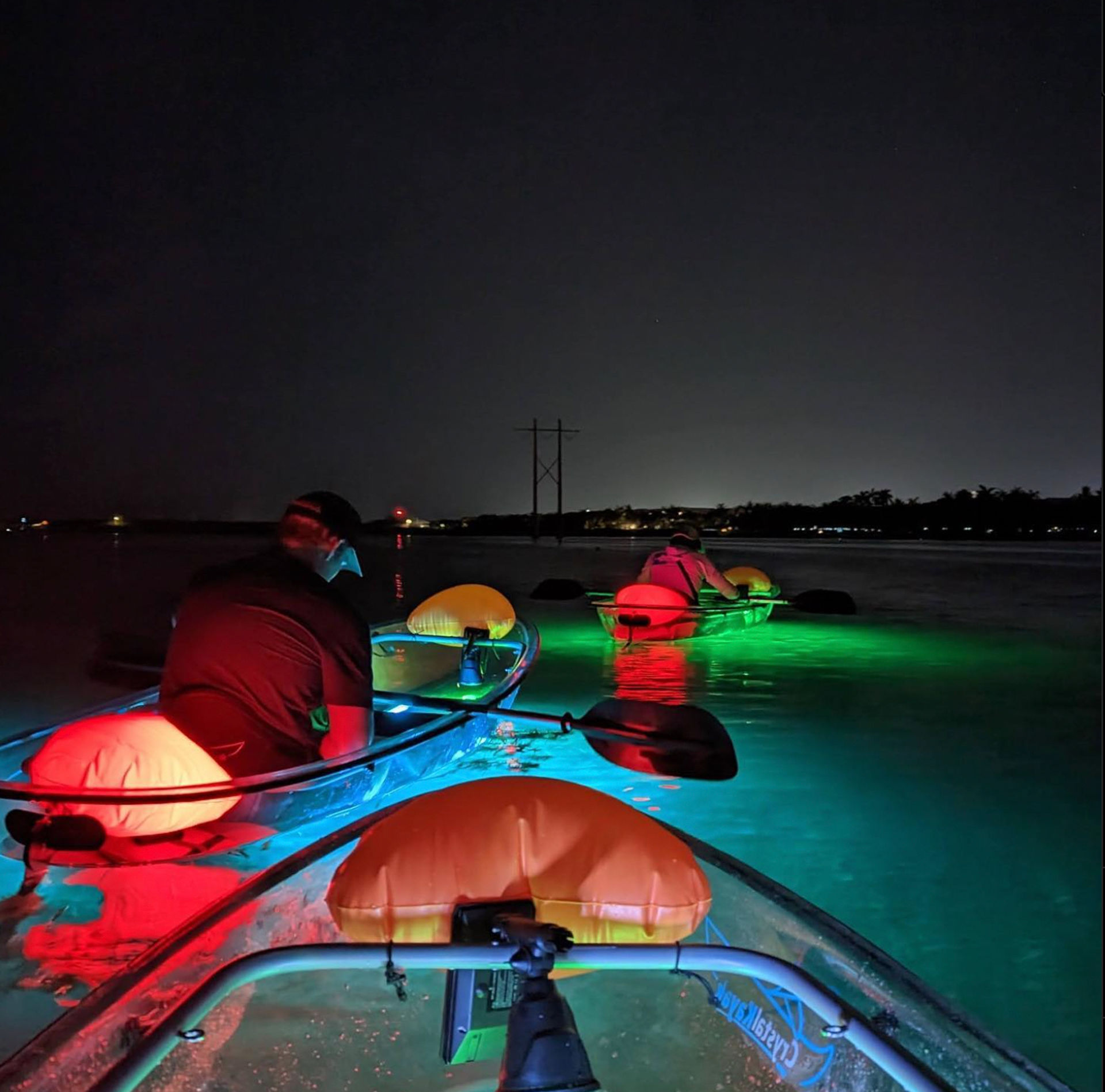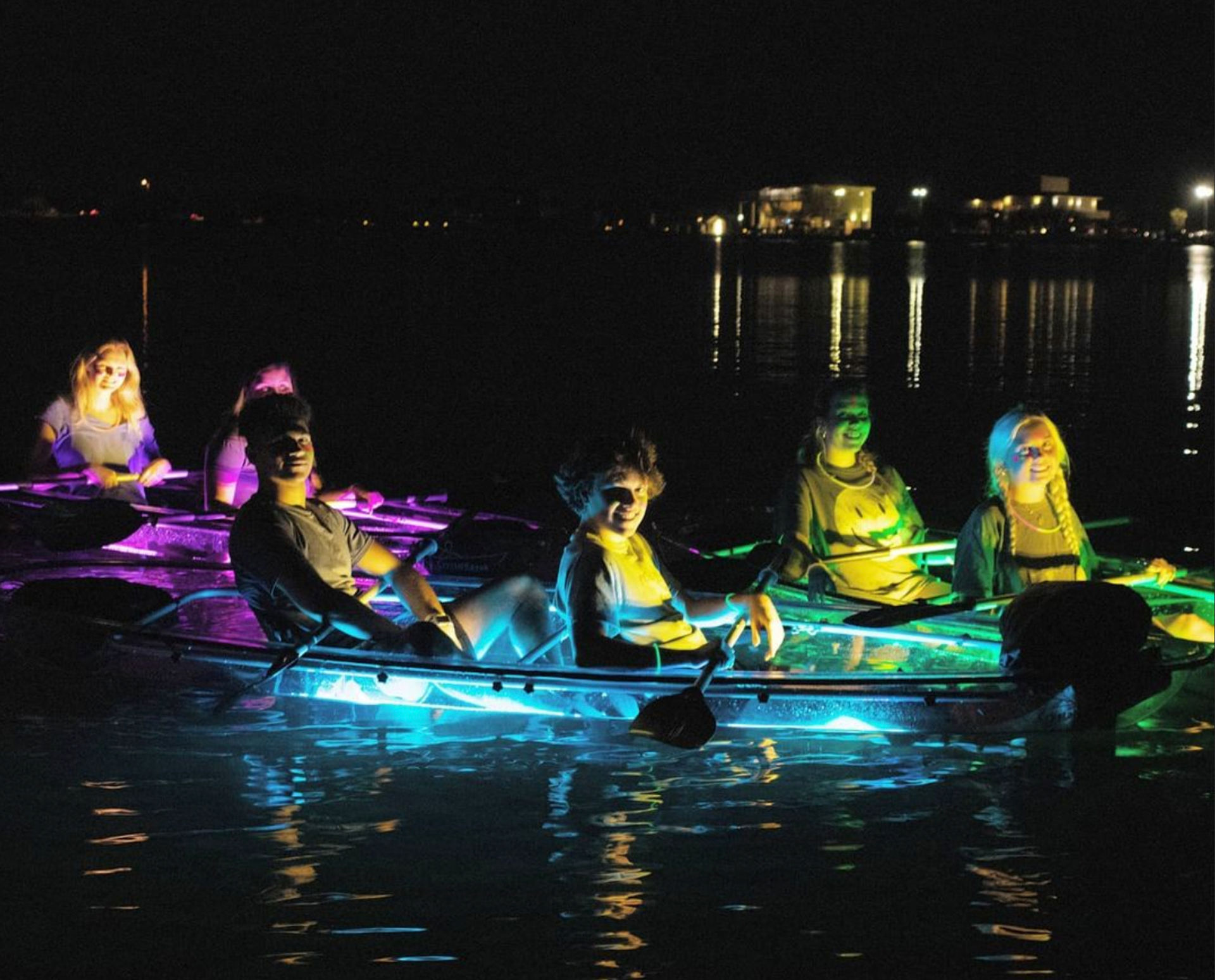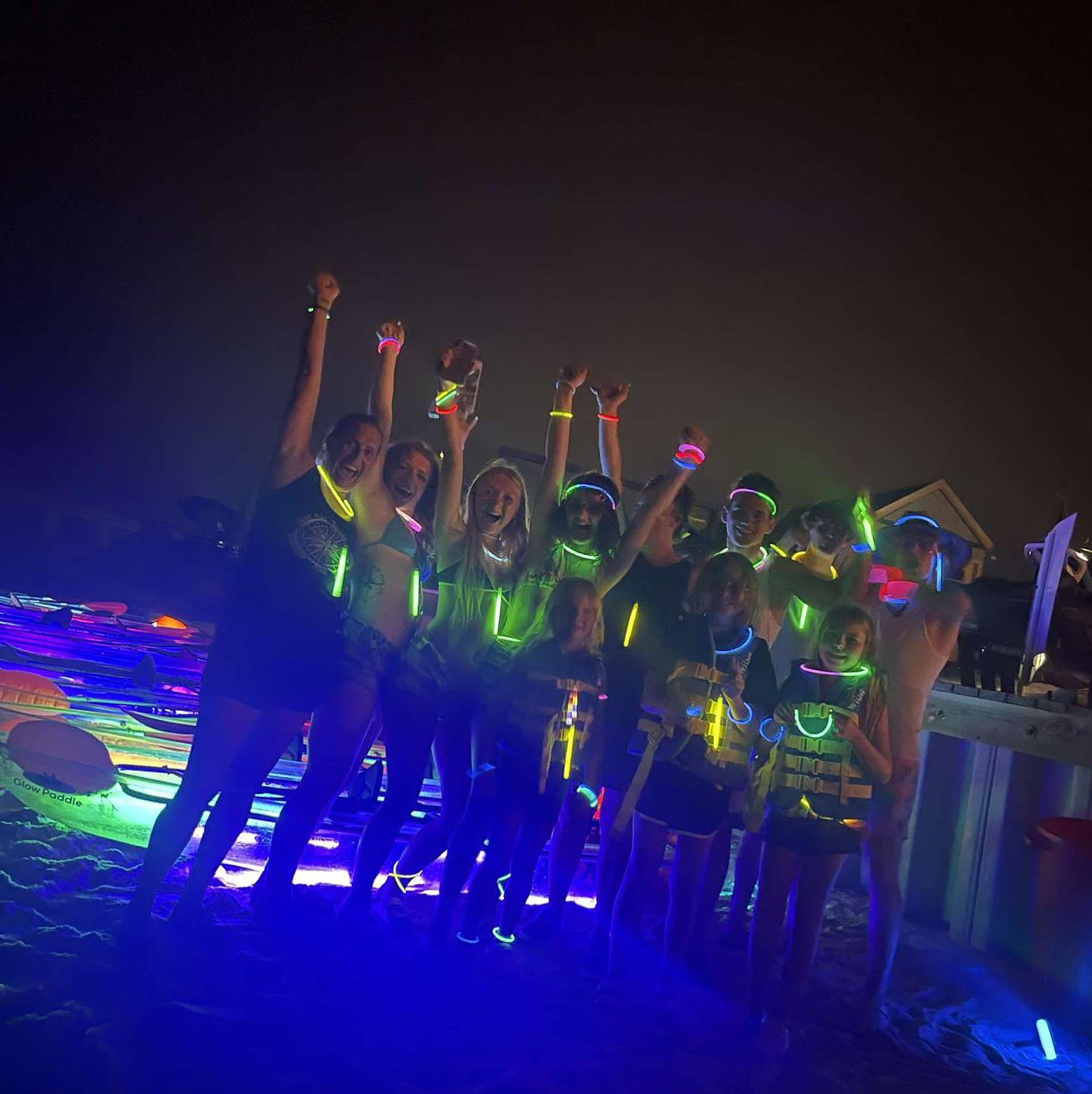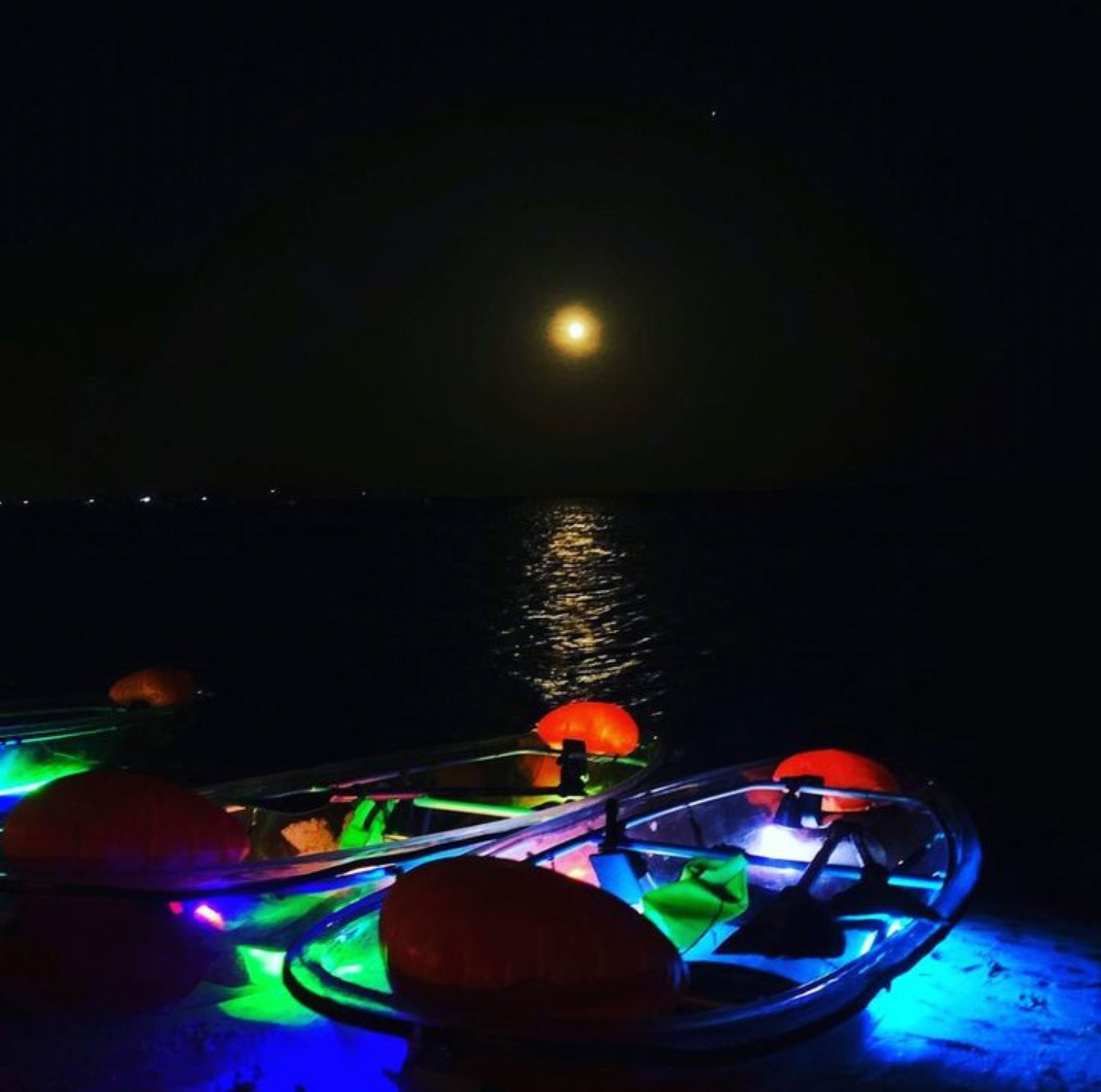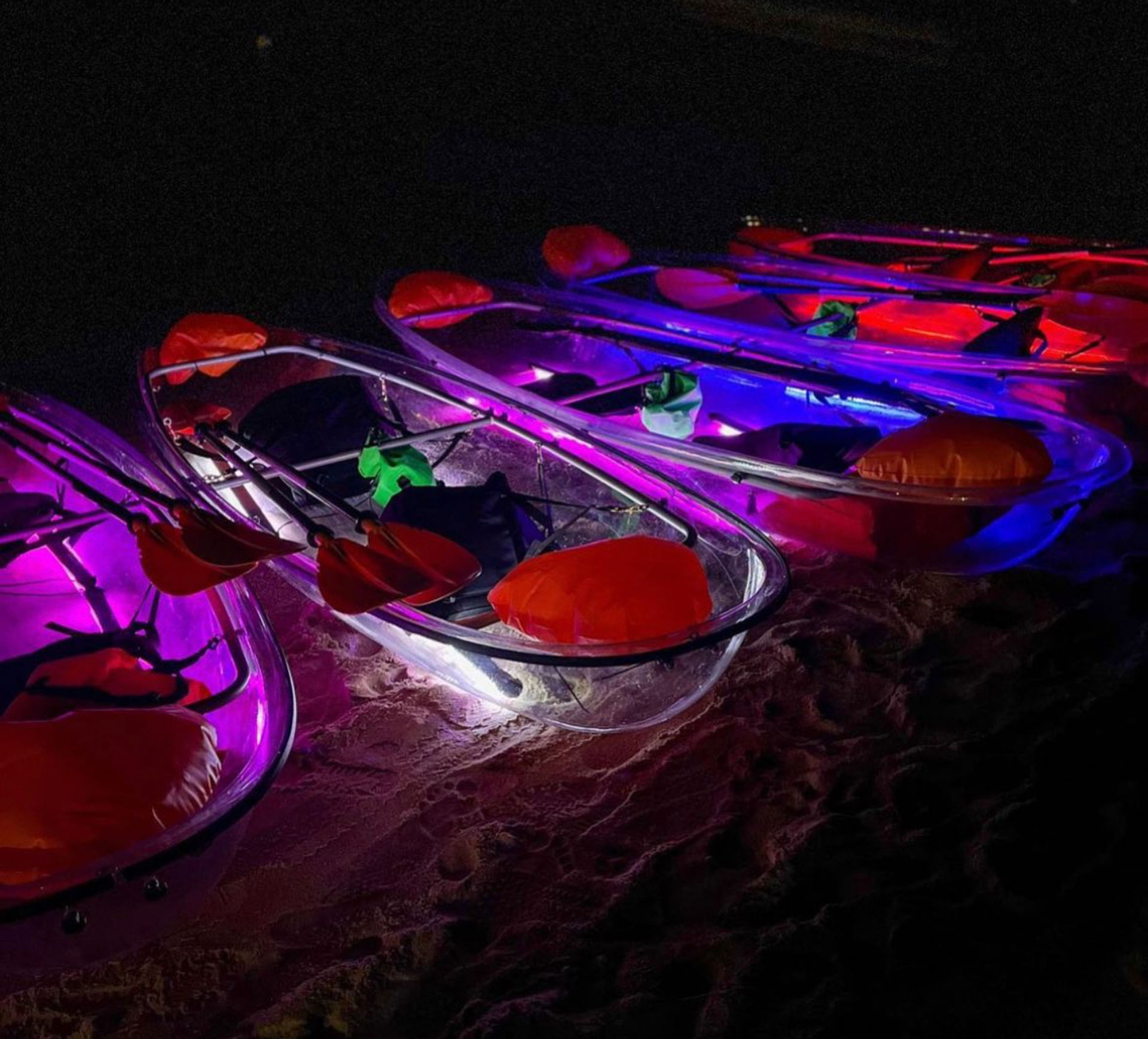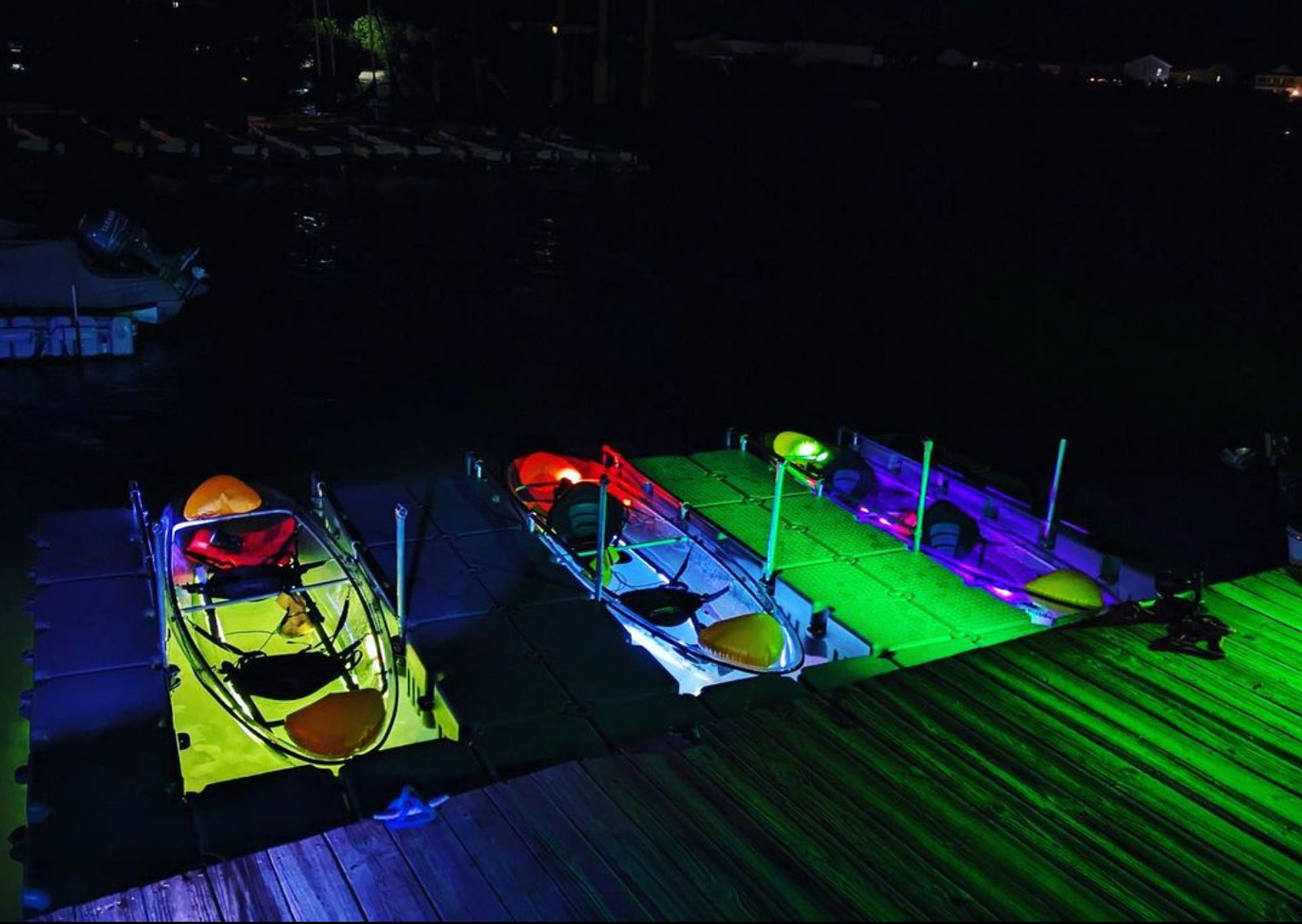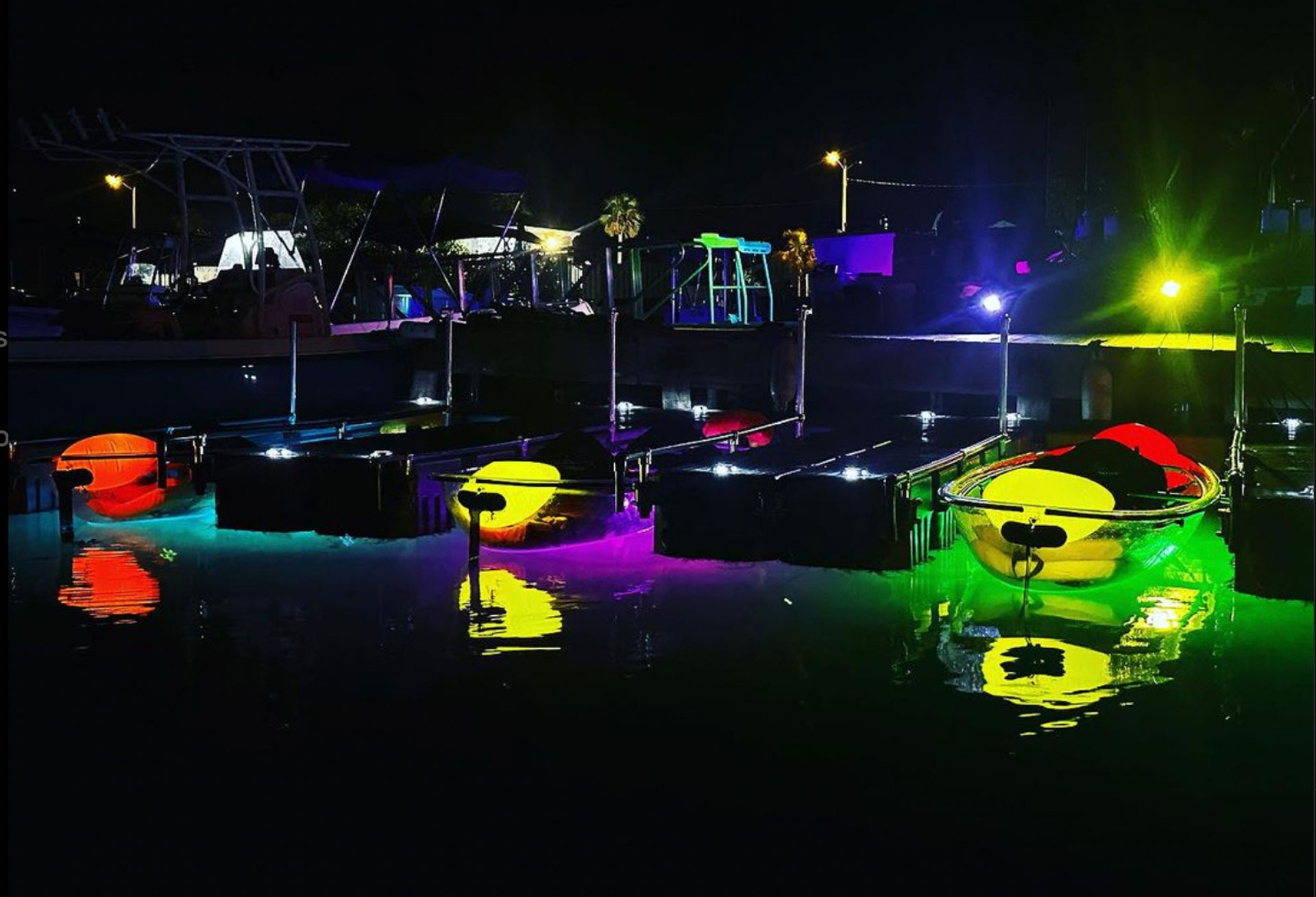 Key West, FL
Magical Glowing Kayaking Tour Under The Stars
45min

Starting at $59/person
What you'll do:
Experience the magic of Glow Paddle as you embark on a one-of-a-kind adventure under the star-studded sky. Paddle through the pristine waters of Key West in your crystal-clear kayak, and let the gentle glow illuminate your path. Unlike any other experience, this nighttime escapade in Key West brings the beauty of the night to life. Join Glow Paddle for an unparalleled kayaking adventure that captures the essence of the night!
Why we love it for your party:
Unique Group Adventure

(A one-of-a-kind experience that's perfect for groups looking for something truly unique and memorable.)

Bonding Under the Stars (There's something magical about paddling together under the starry sky, creating a sense of togetherness and shared adventure.
Great for All Ages

(Whether you're celebrating a birthday, a bachelorette party, or a family reunion, Glow Paddle is suitable for all ages.)

No Experience Needed

(Experienced guides will ensure that everyone can enjoy the experience.) 
About this experience partner:
Glow Paddle Key West is more than just a kayaking adventure; they're your ticket to an extraordinary experience under the shimmering night sky. Founded with a passion for bringing unique adventures to life, they've become a staple for those seeking a different way to explore the stunning waters of Key West, Florida.
Their crystal clear kayaks, made from the same material as airplane cockpits, provide an unparalleled perspective of the world below, and they're proud to be the only company offering this experience in Key West. With safety as a top priority, their expert guides ensure that everyone, regardless of experience level, can enjoy the magic of glow paddling.

Whether you're looking for a romantic date night, a memorable family outing, or a fun time with friends, Glow Paddle Key West promises an adventure like no other. Join them and let your paddle illuminate the night sky as you create unforgettable memories.
Additional information:
A $10 Trip Cancellation Insurance Fee

will be added to your reservation to allow for convenient last-minute cancellations and rescheduling. The Trip Cancellation Insurance allows you to cancel and receive a full refund or reschedule your booking up to 24 hours prior to the start time of your reservation.

Kayaks sit up to

2 people (up to 450 Lbs).

Limited parking at the premises, please either walk, take the beach trolley or Uber. If our lot is full, there is public parking across the street.

Life vest available for children and anyone who requests. Life jackets are always on board, even if you choose not to wear one.
Cancellation Policy

generous Cancellation Policy
Full refund on cancellations with 7+ days notice. No refund within 7 day window.
Batch Guarantee
Get the Lowest Price
Batch does not add to any of the vendor fees and you are guaranteed the lowest price possible. If you find a lower price, let us know and we'll match it!
Book with Confidence
While we encourage all experience partners to issue full or half refunds with at least 7 days notice, certain experiences have more strict cancellation policies. See above to fully understand the policy for this experience.
Location
701 Palm Ave, Key West, FL 33040, USA