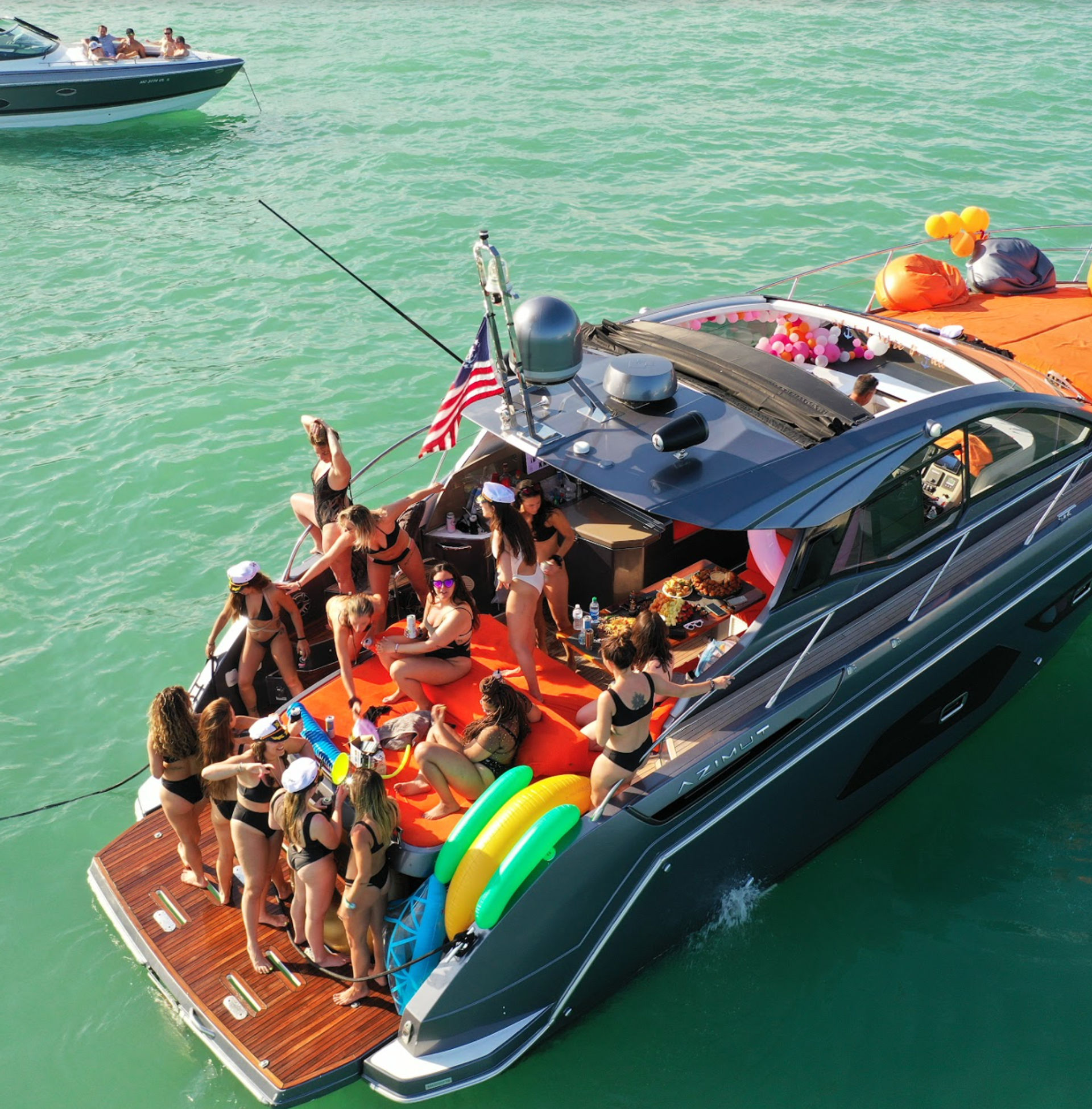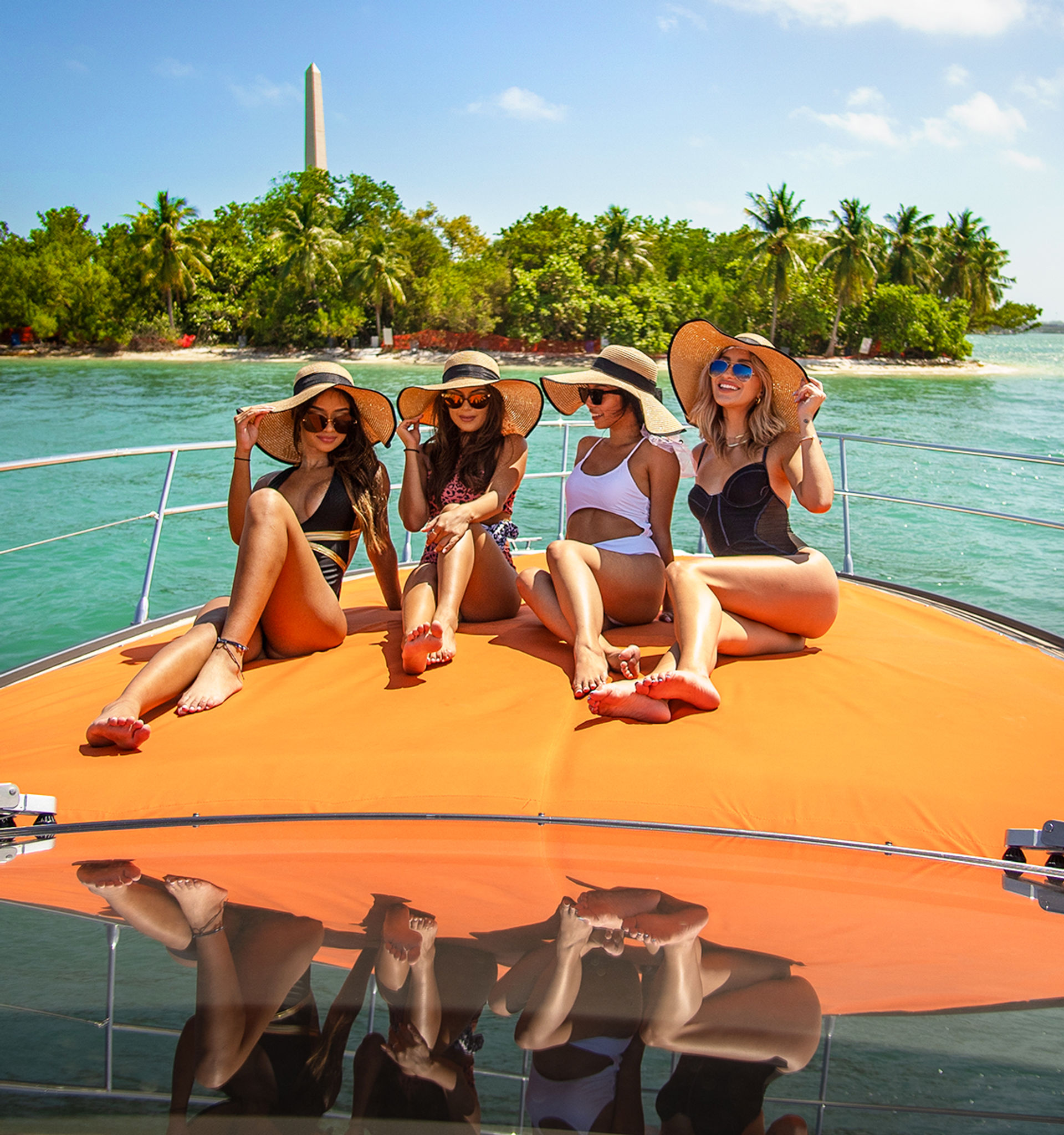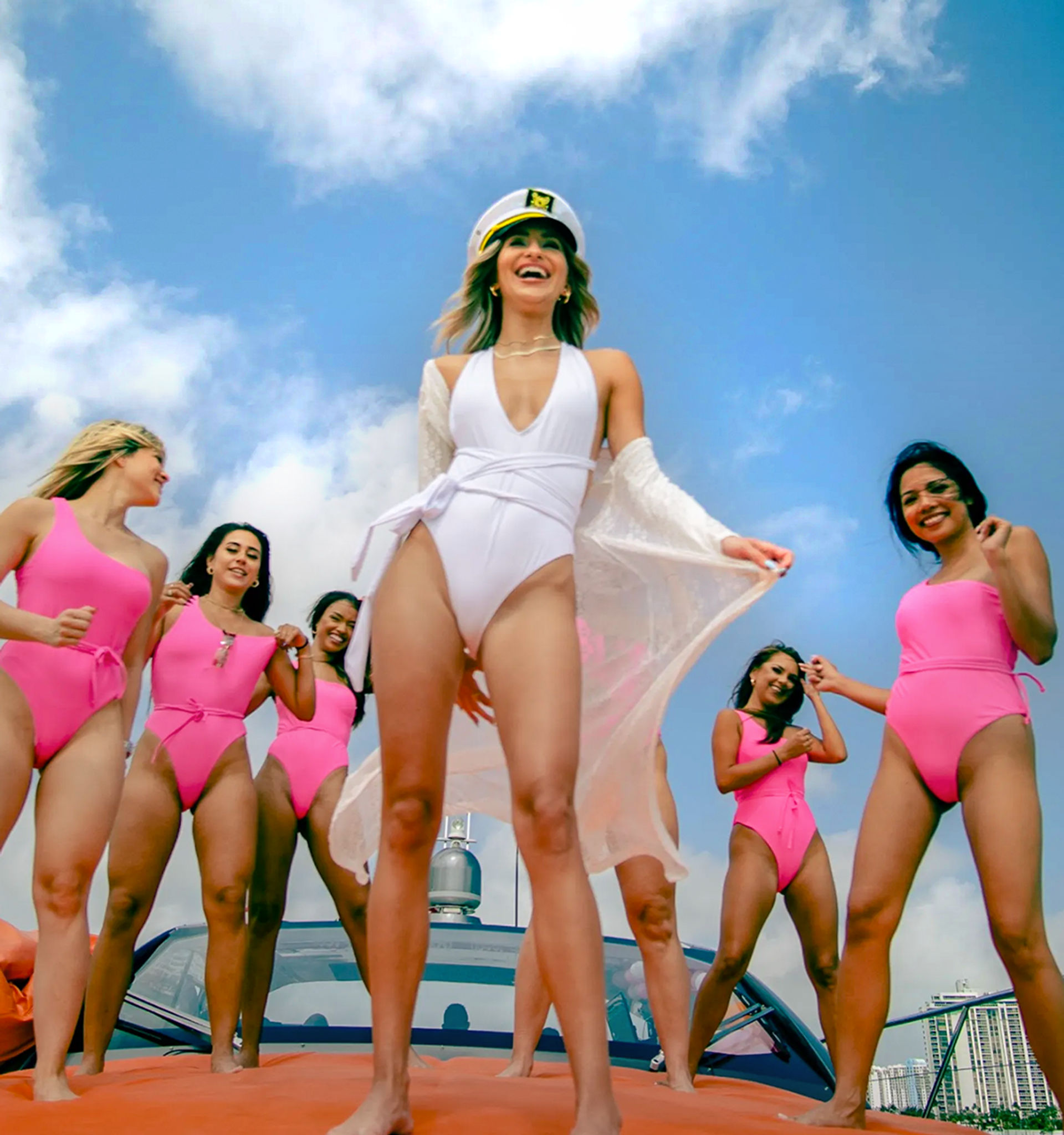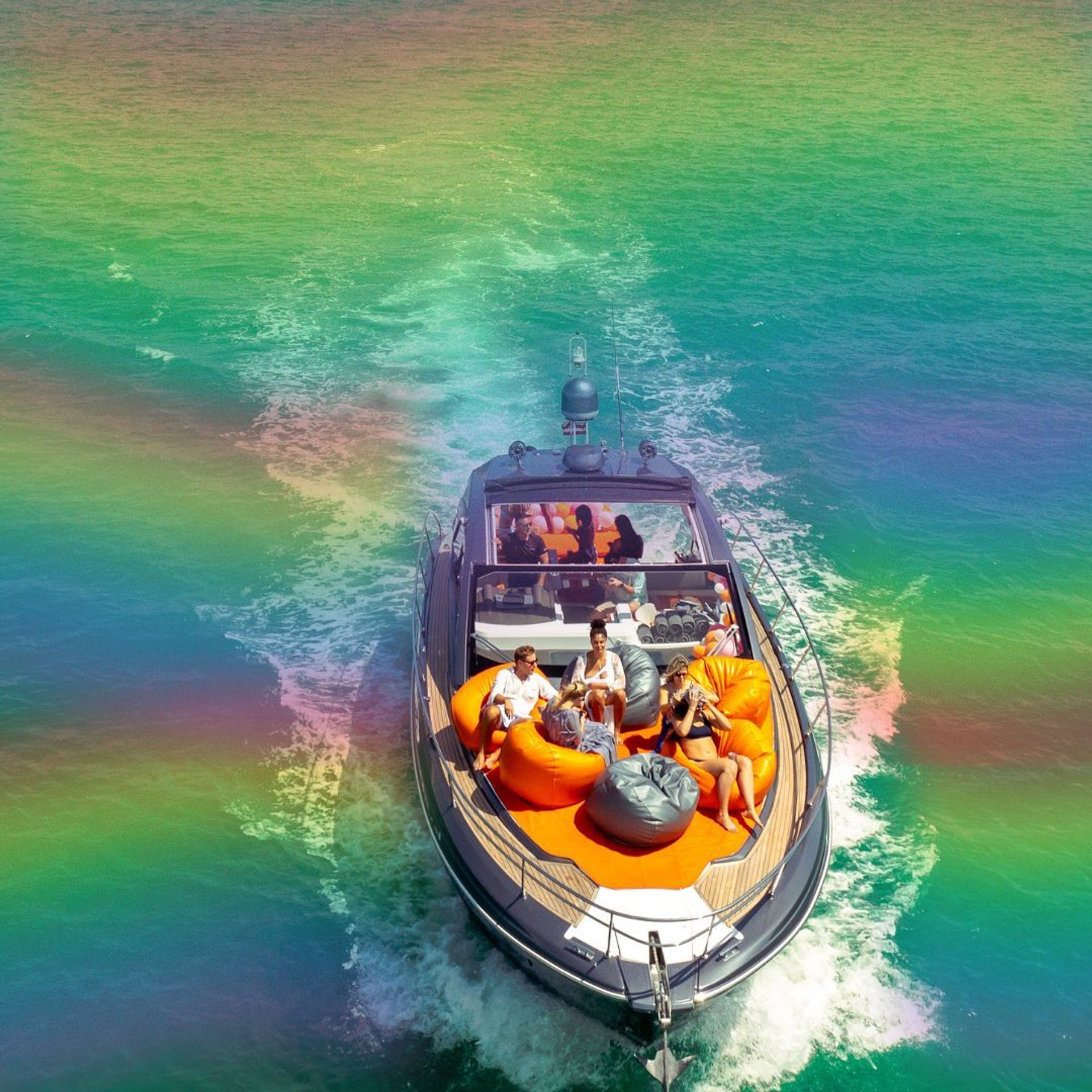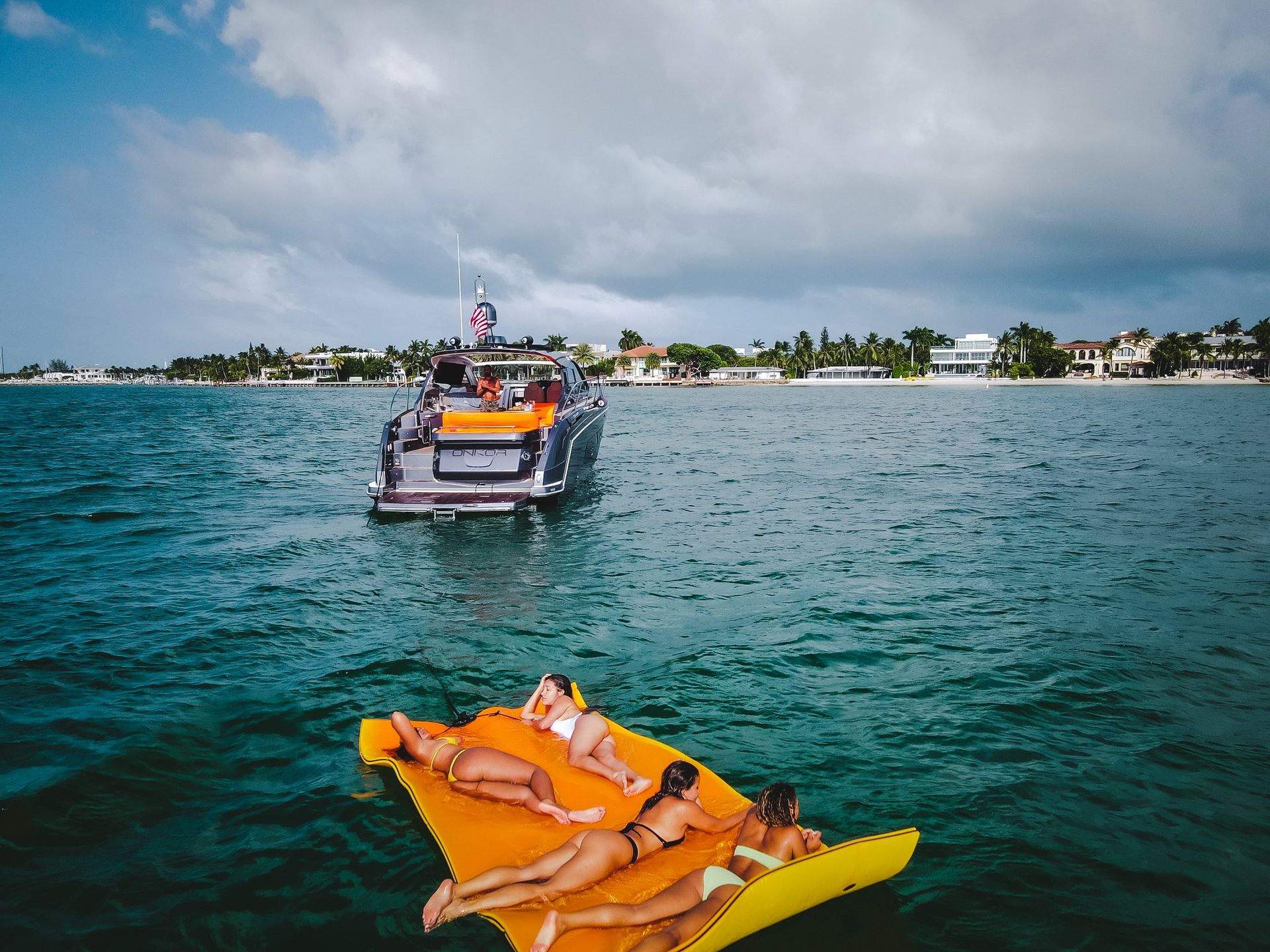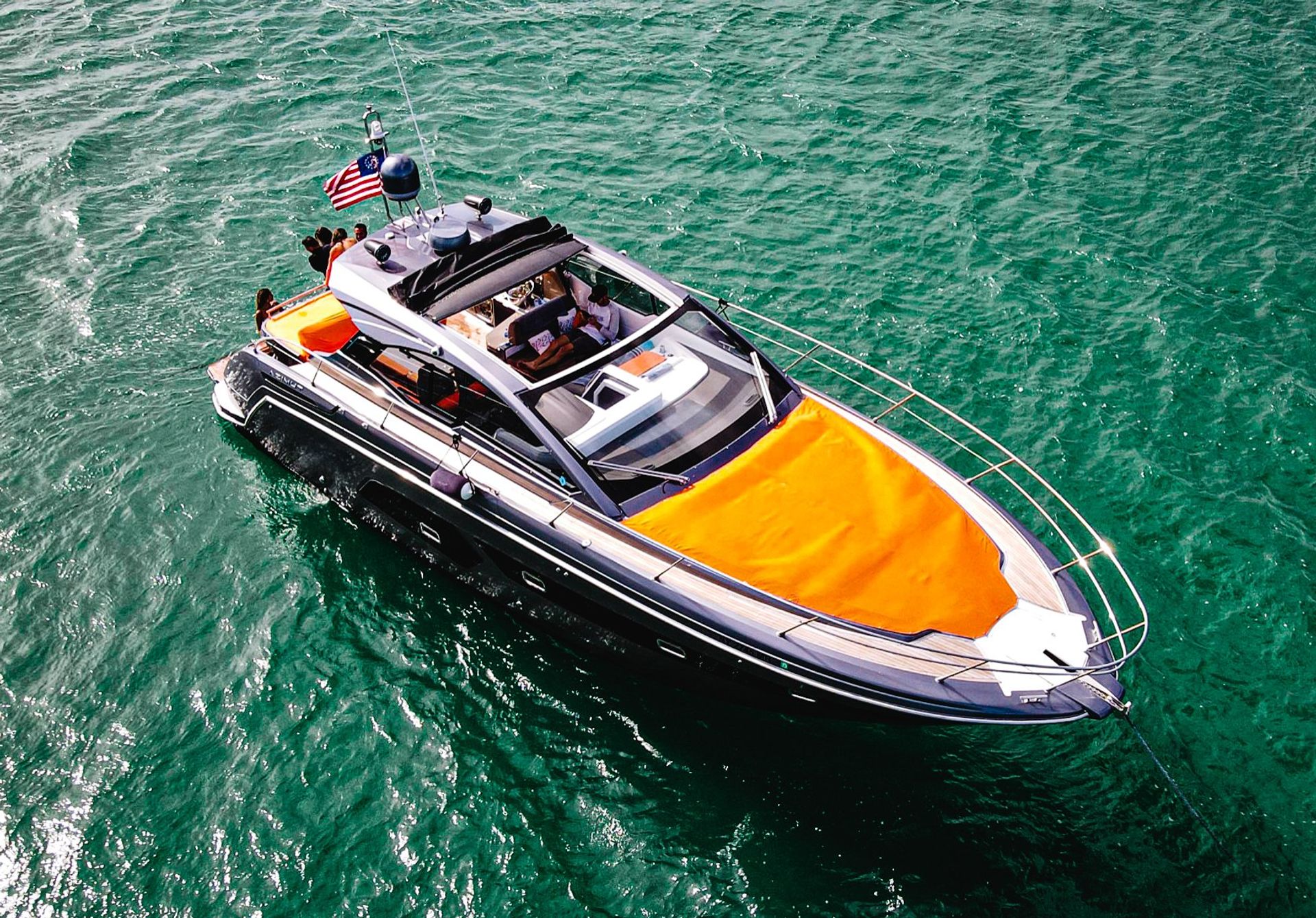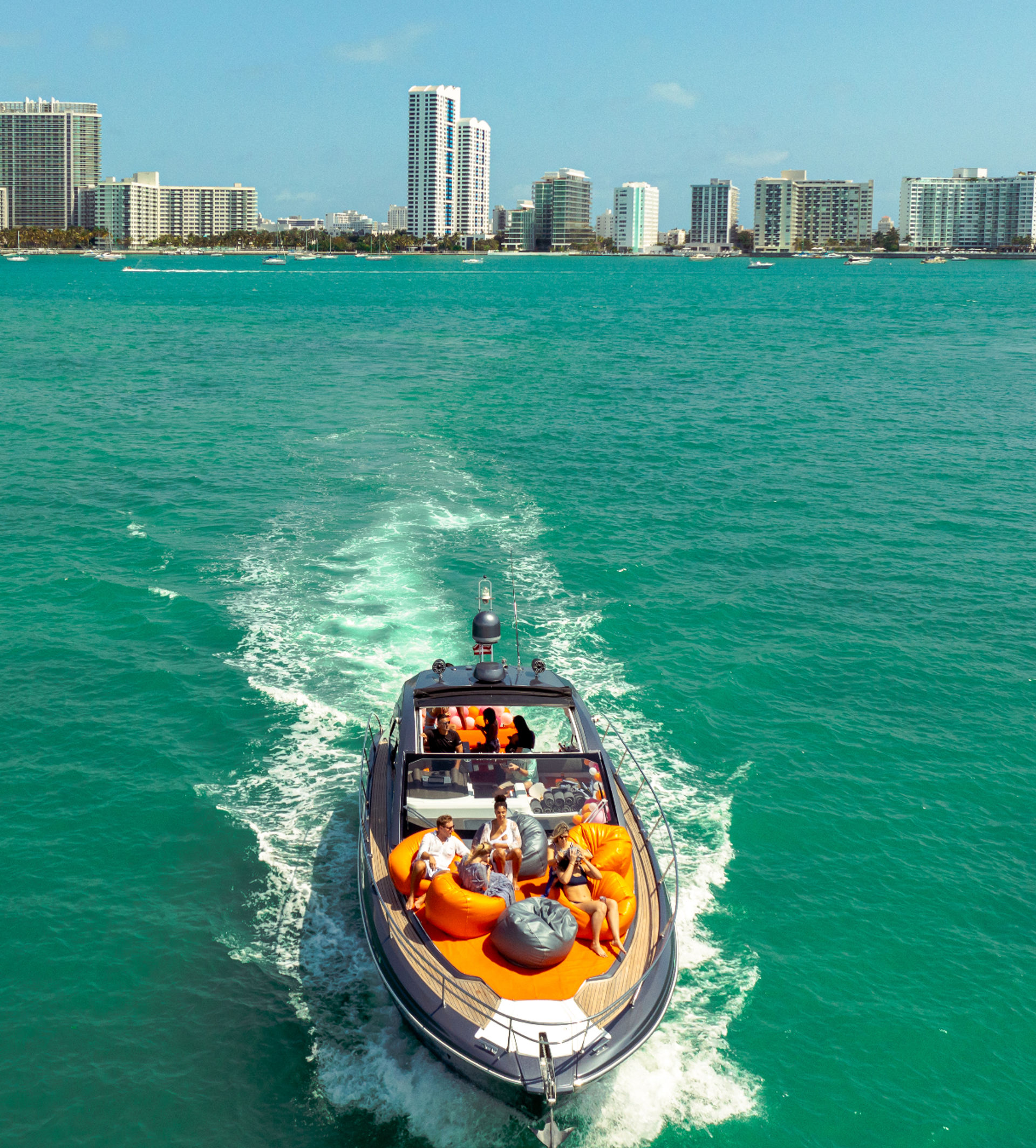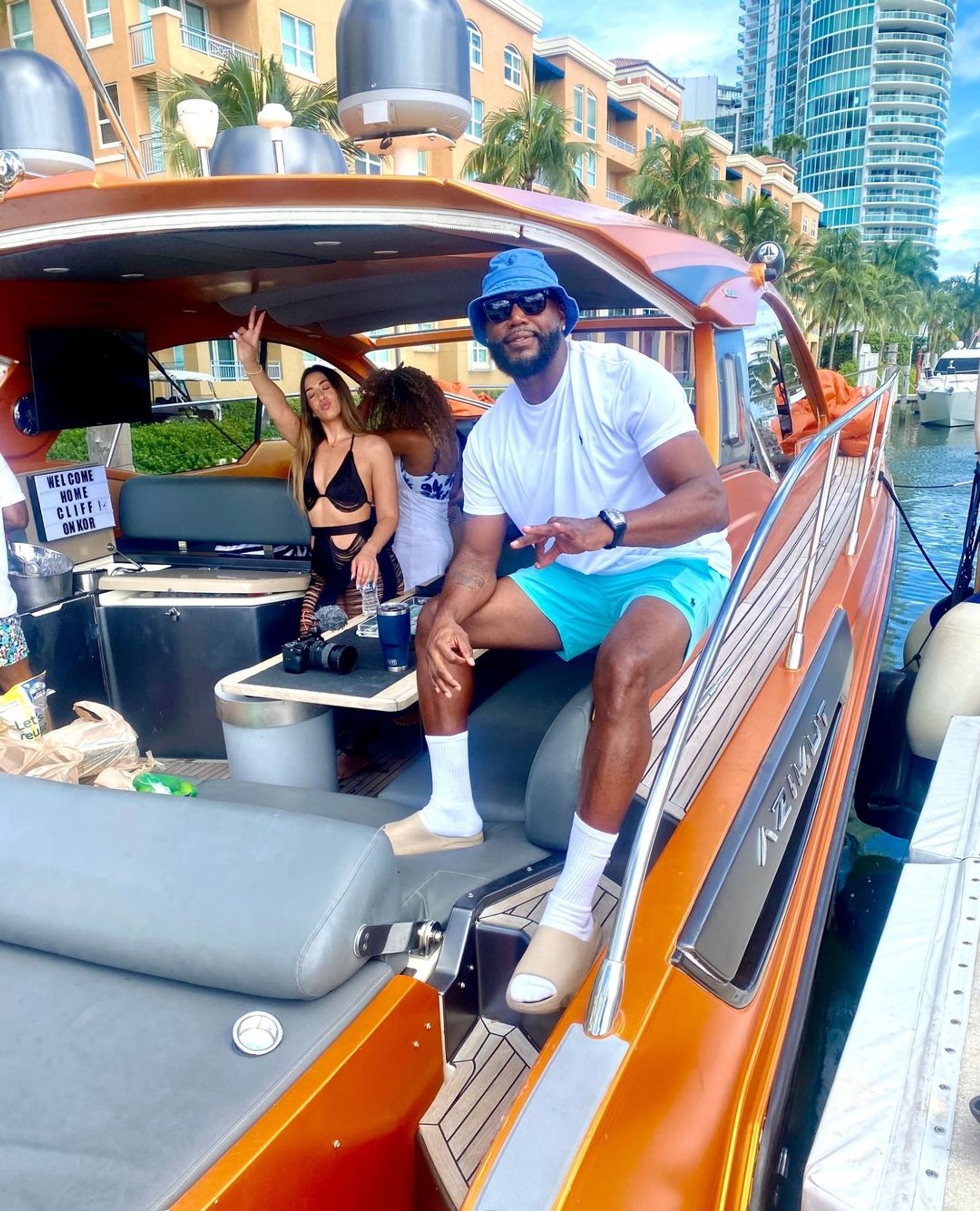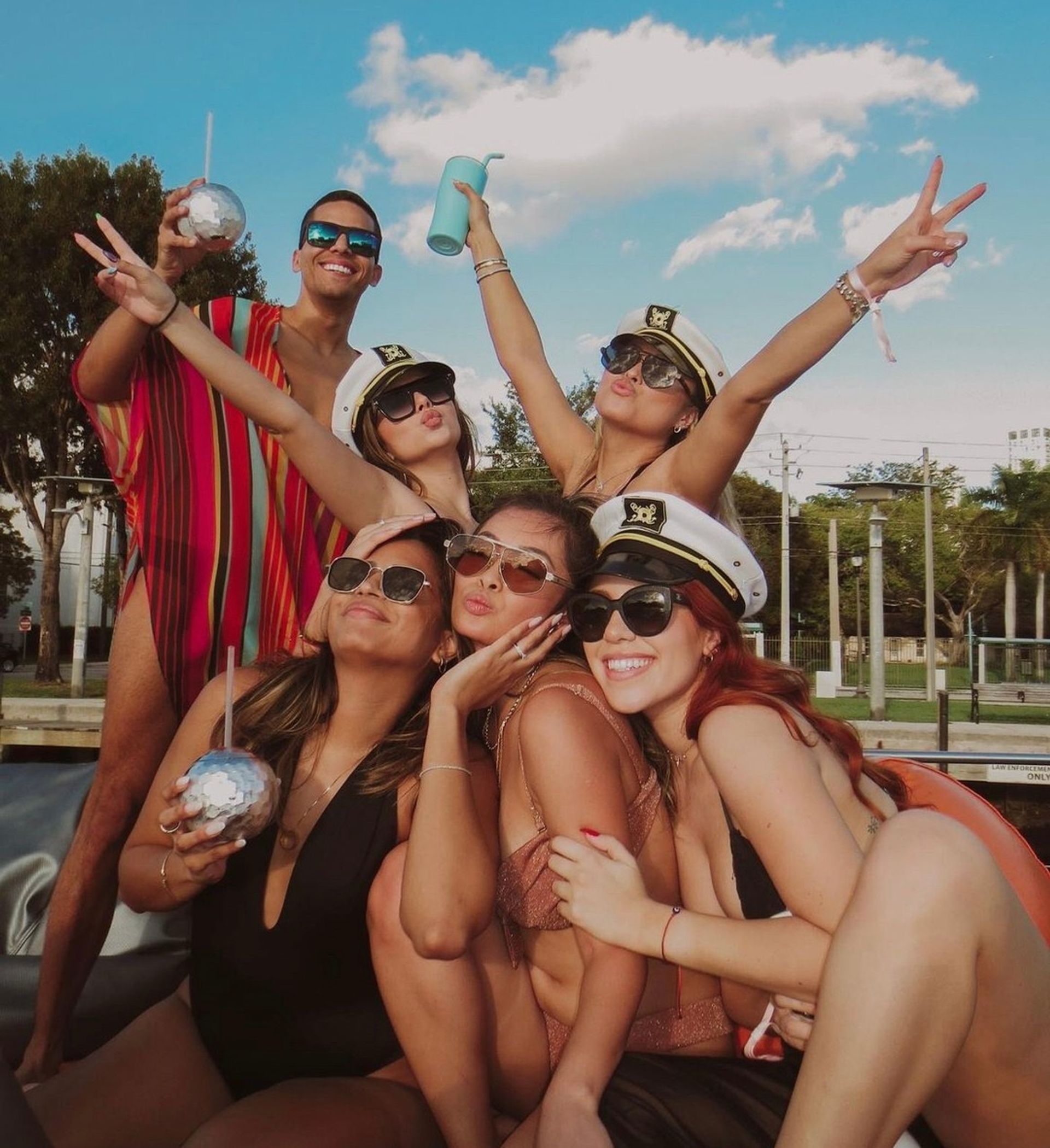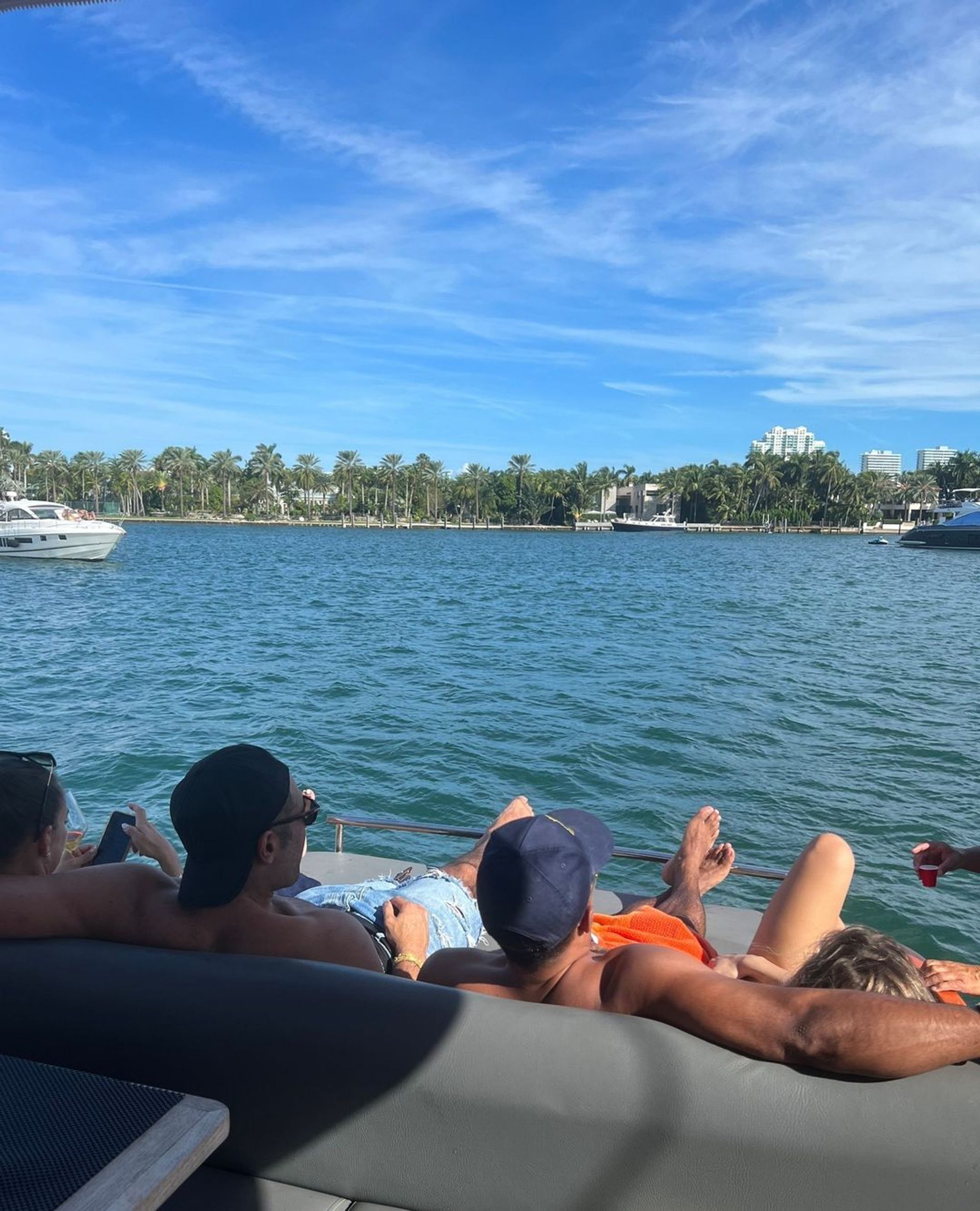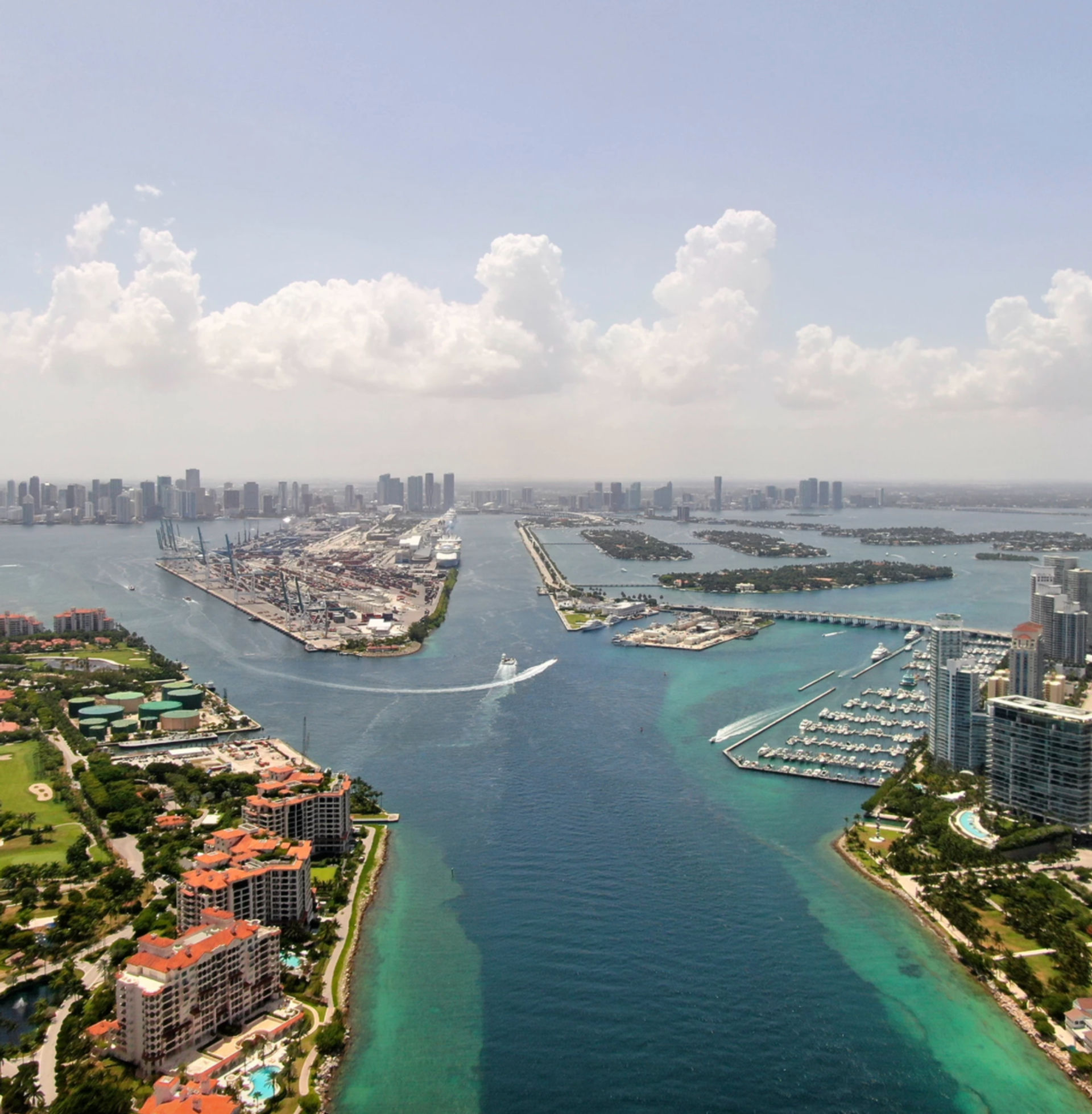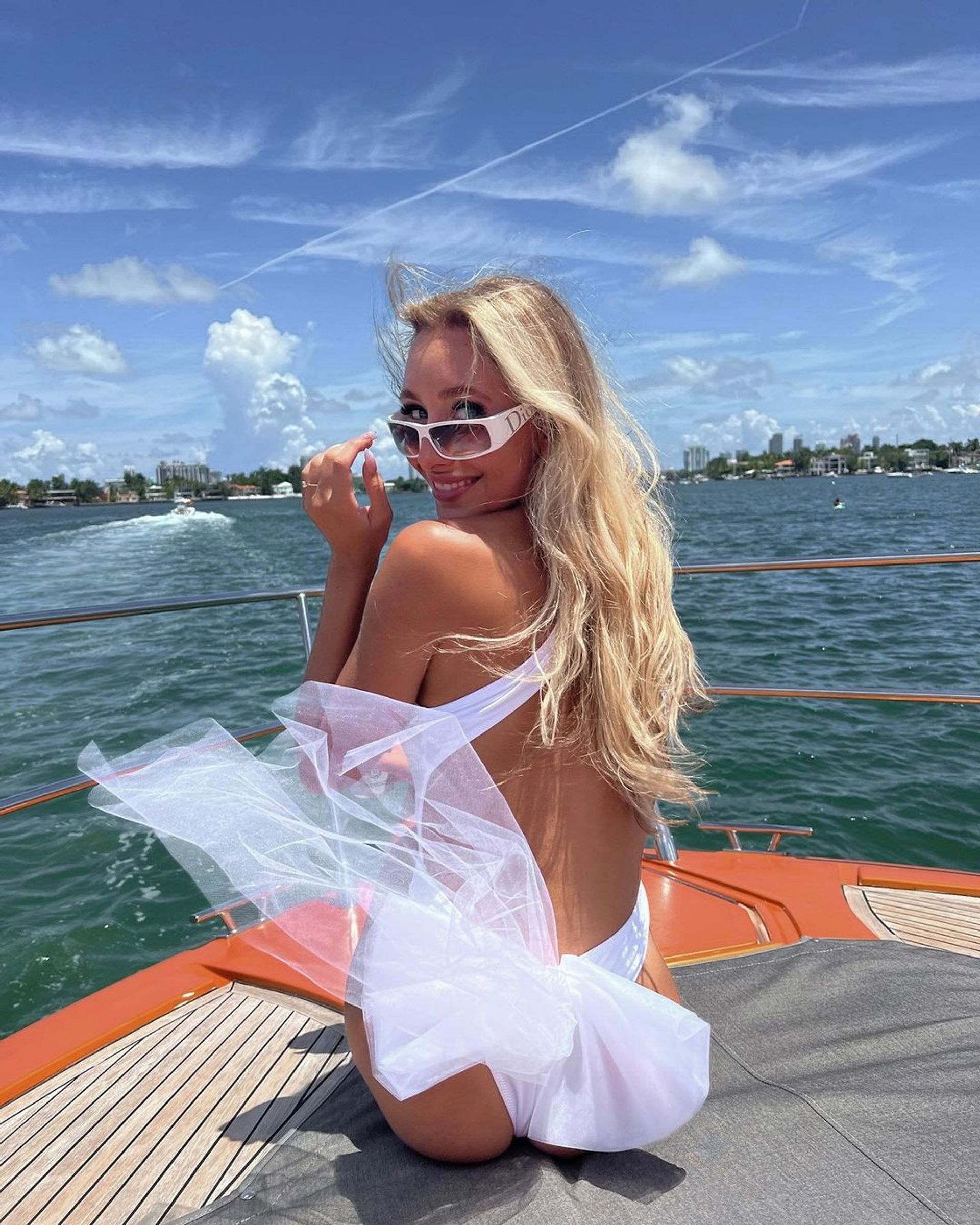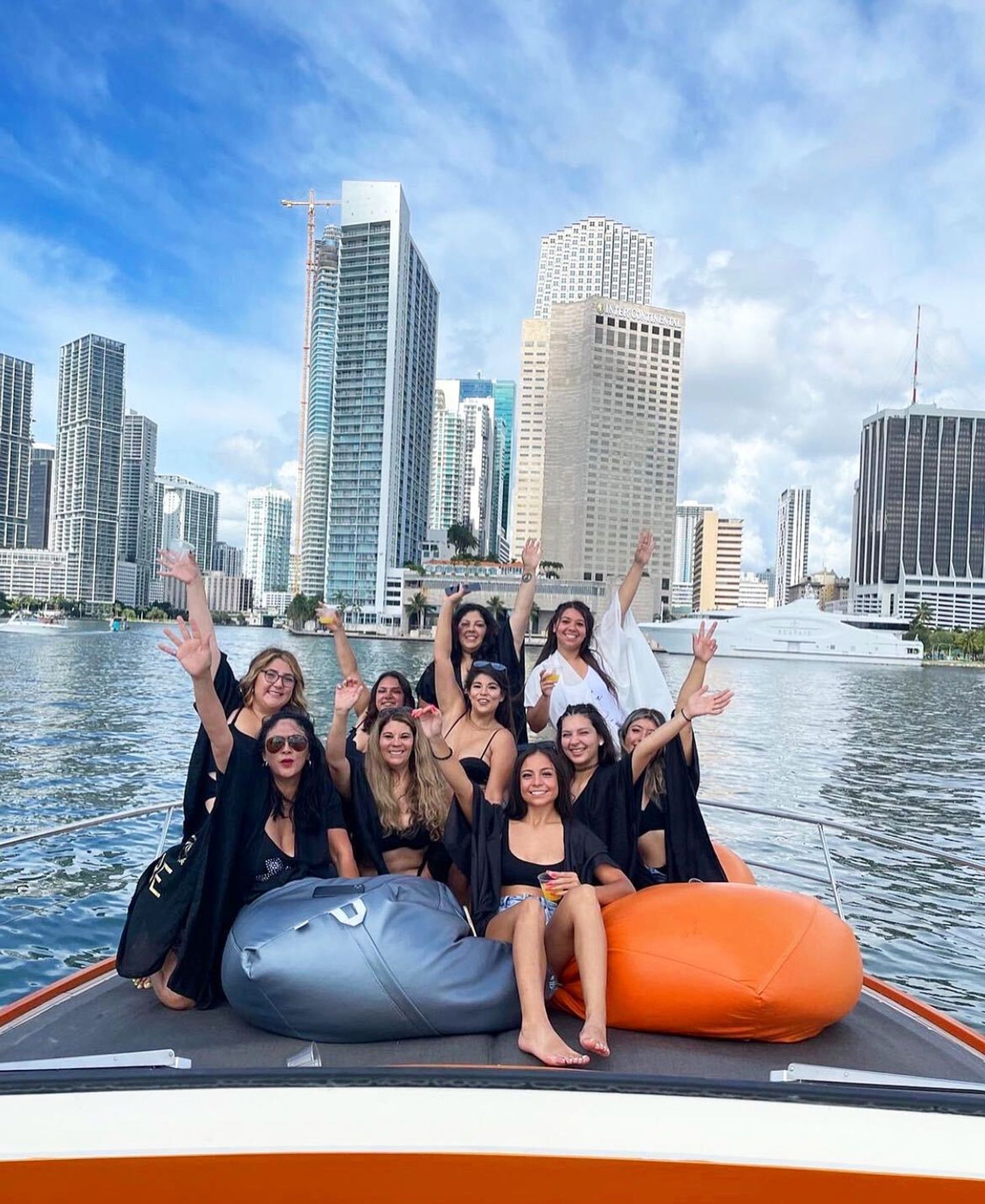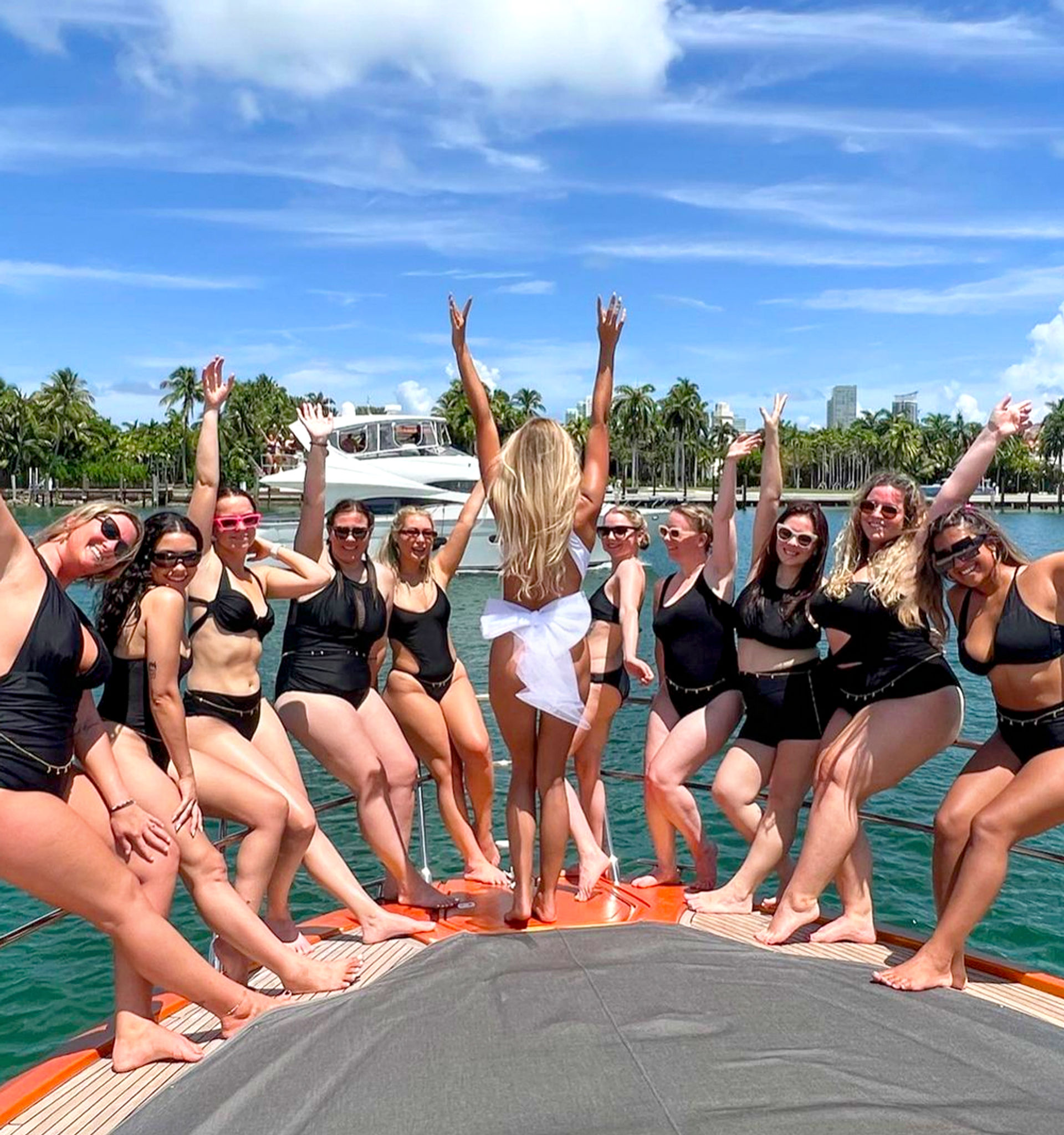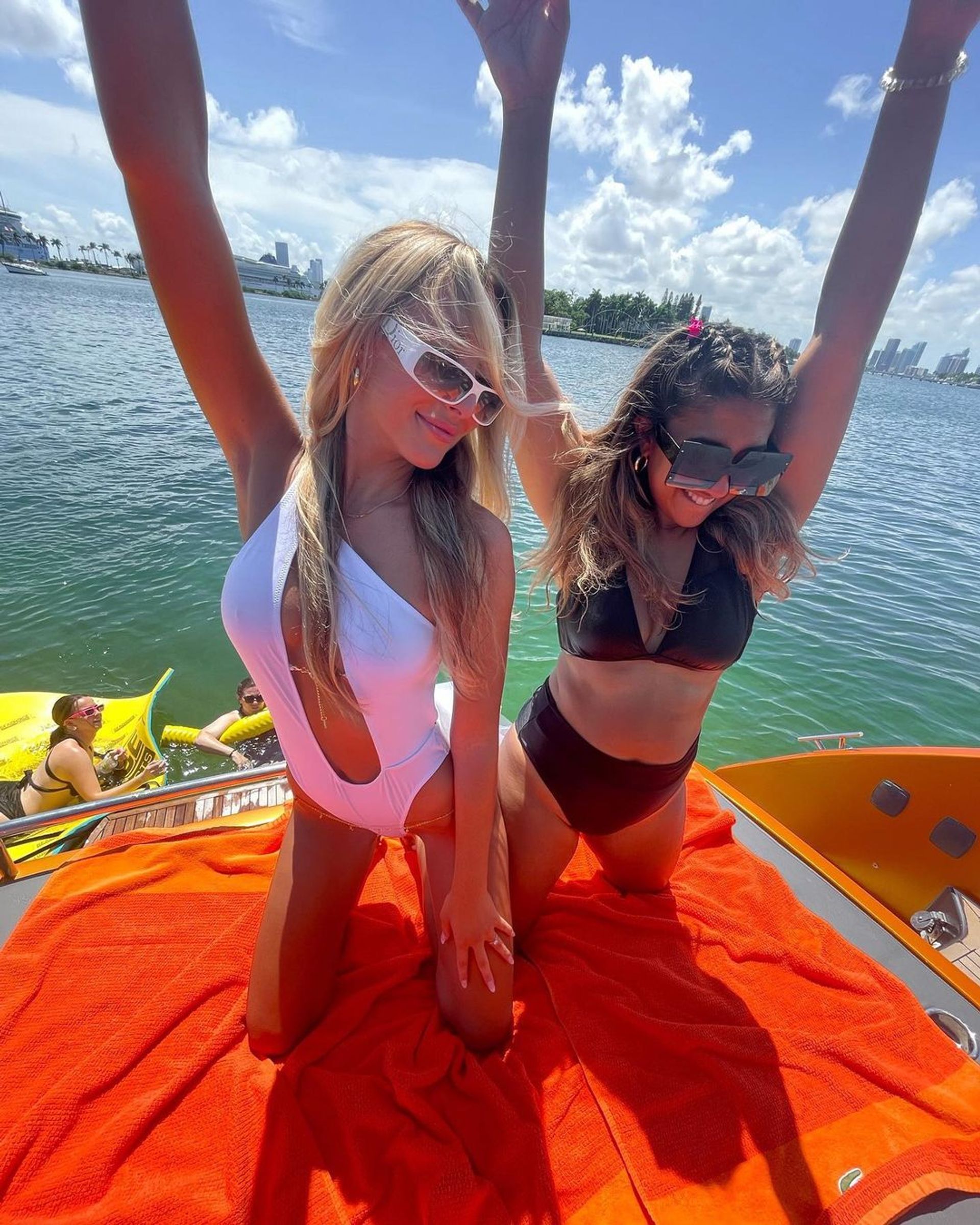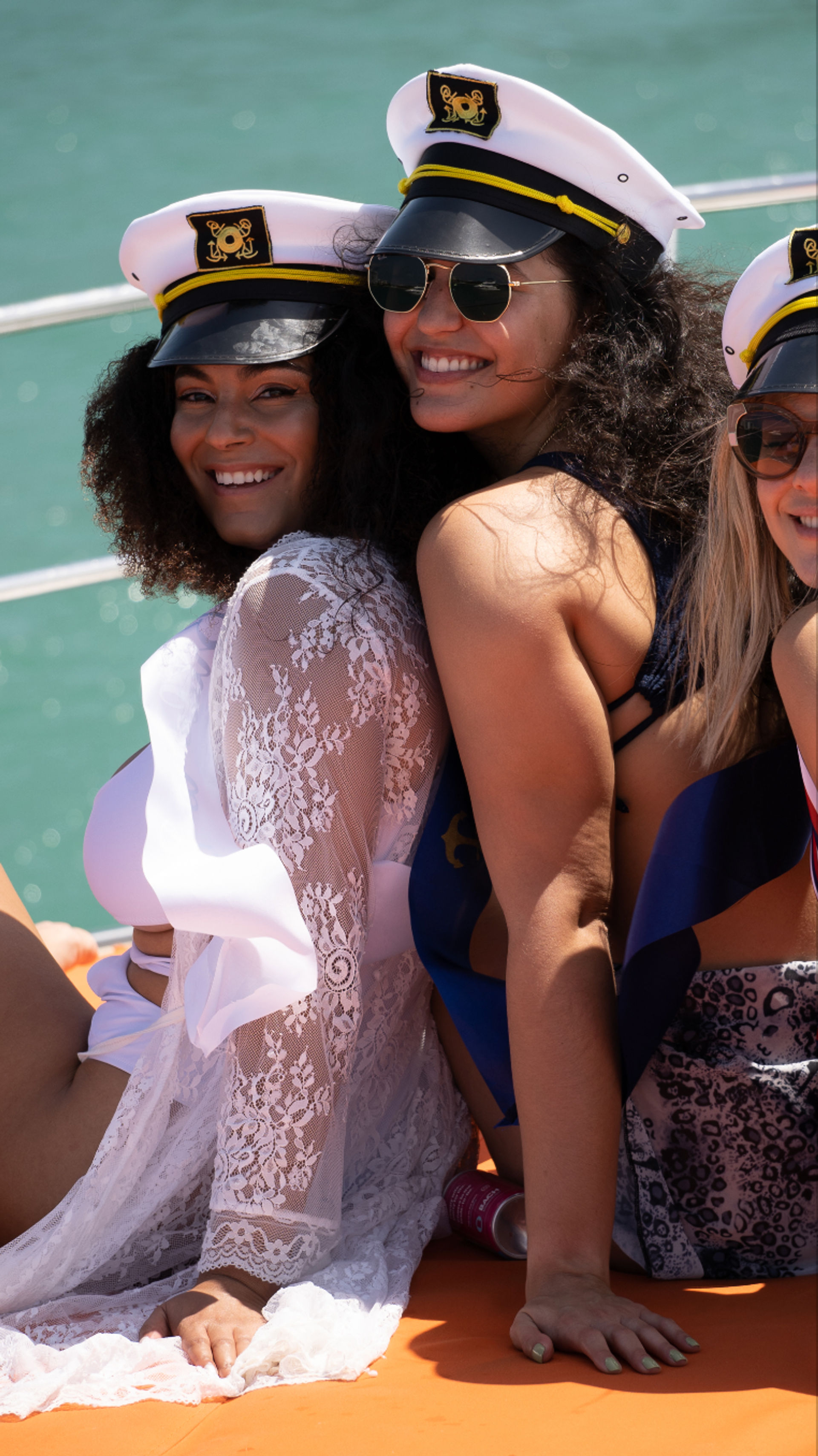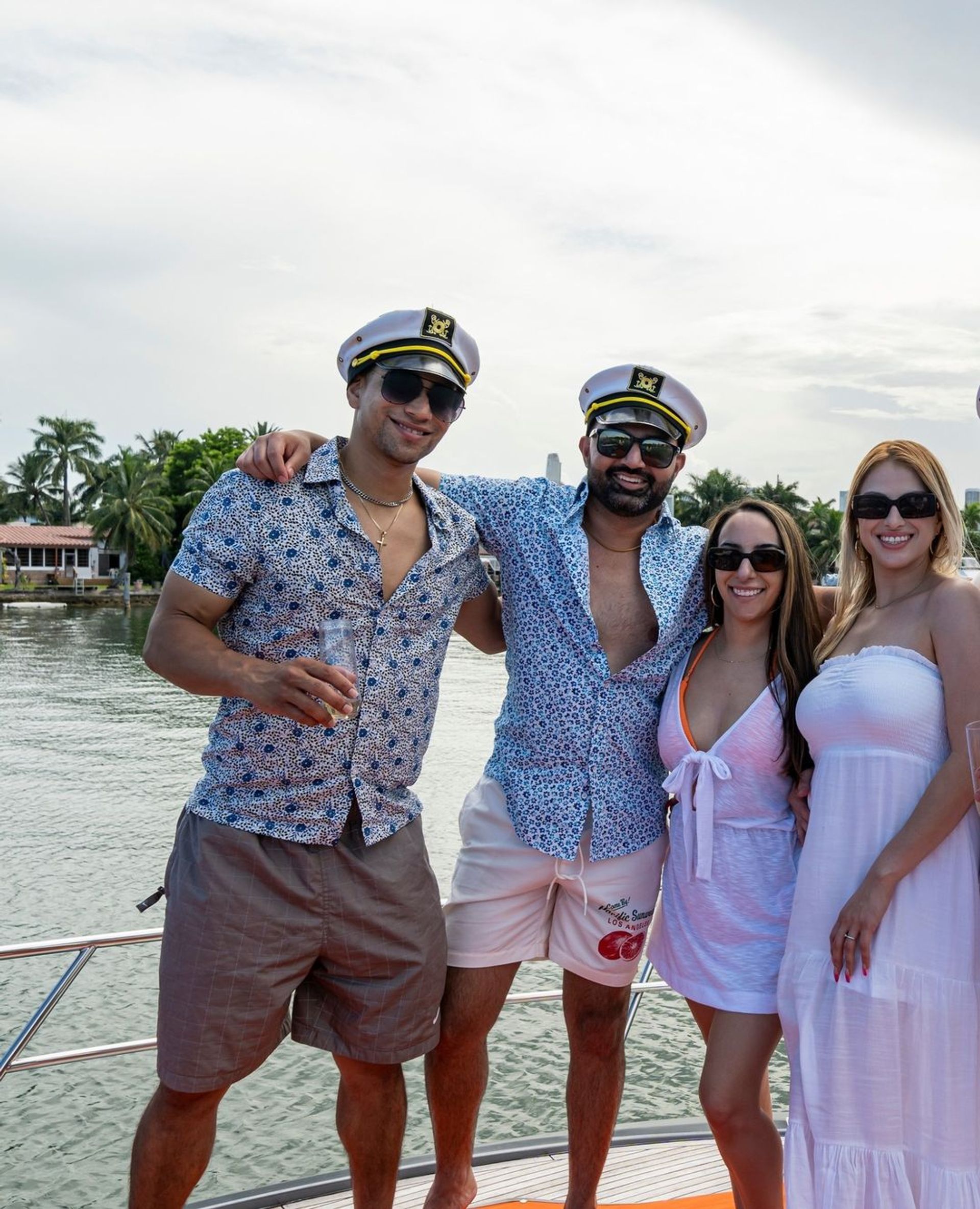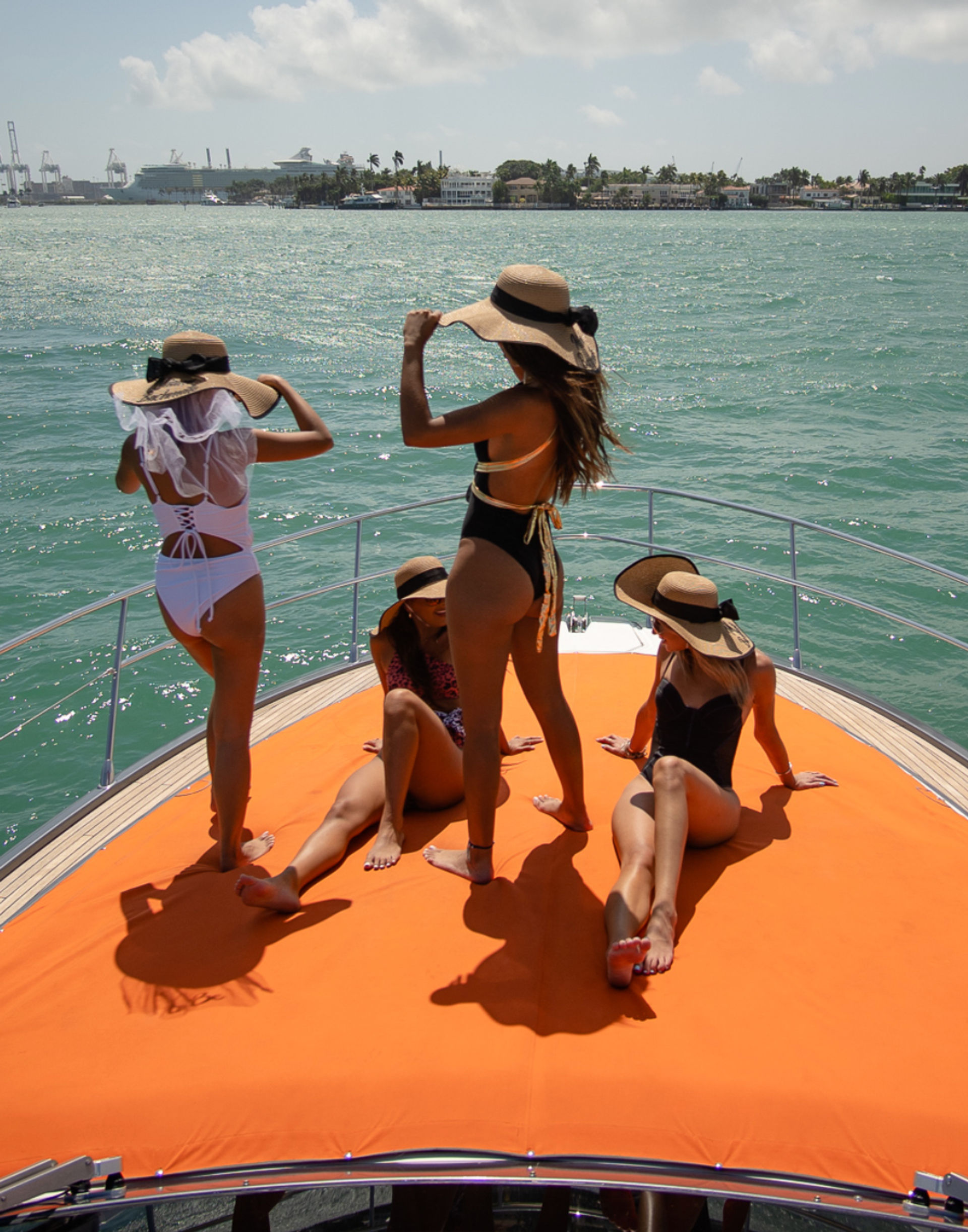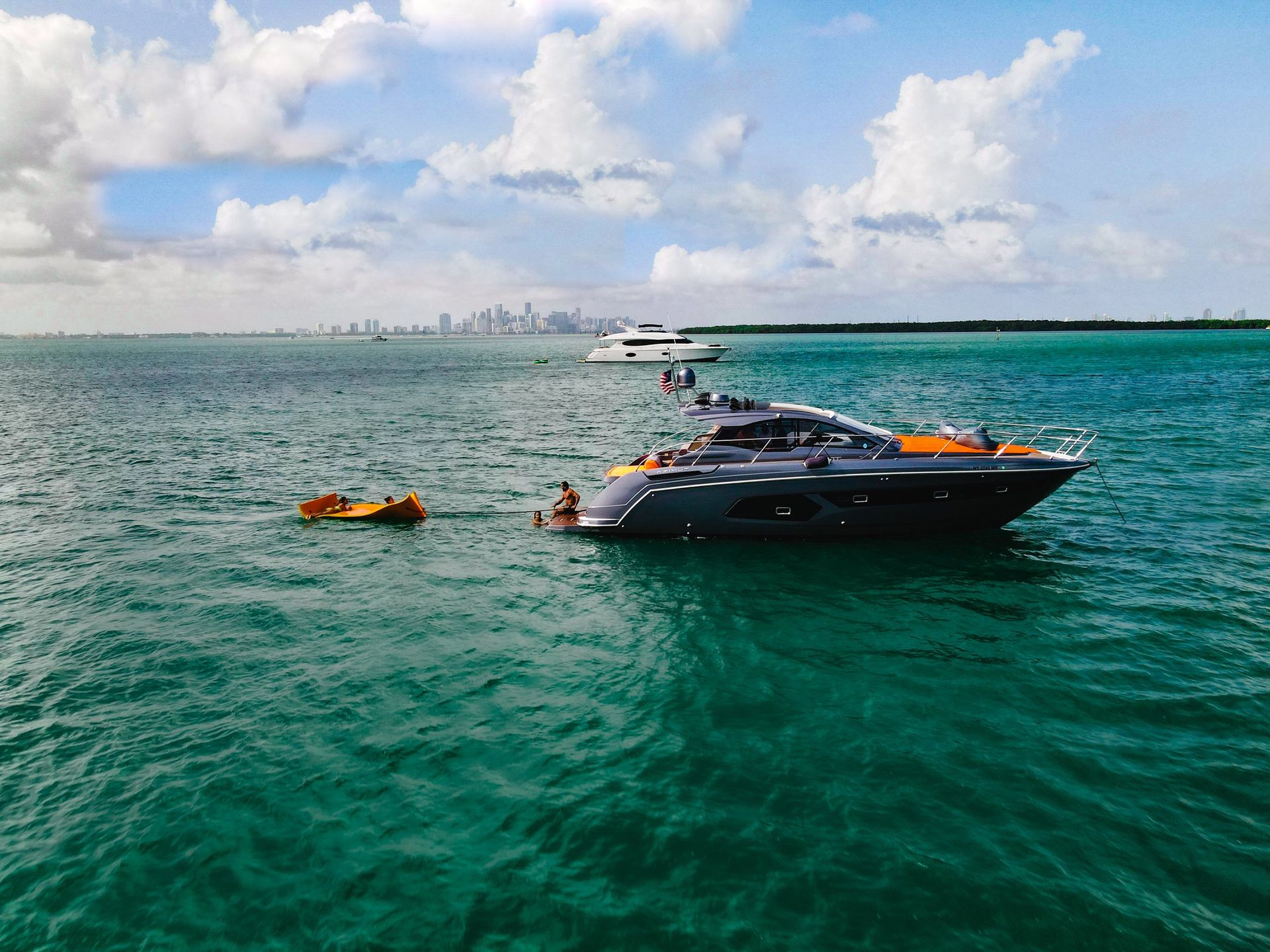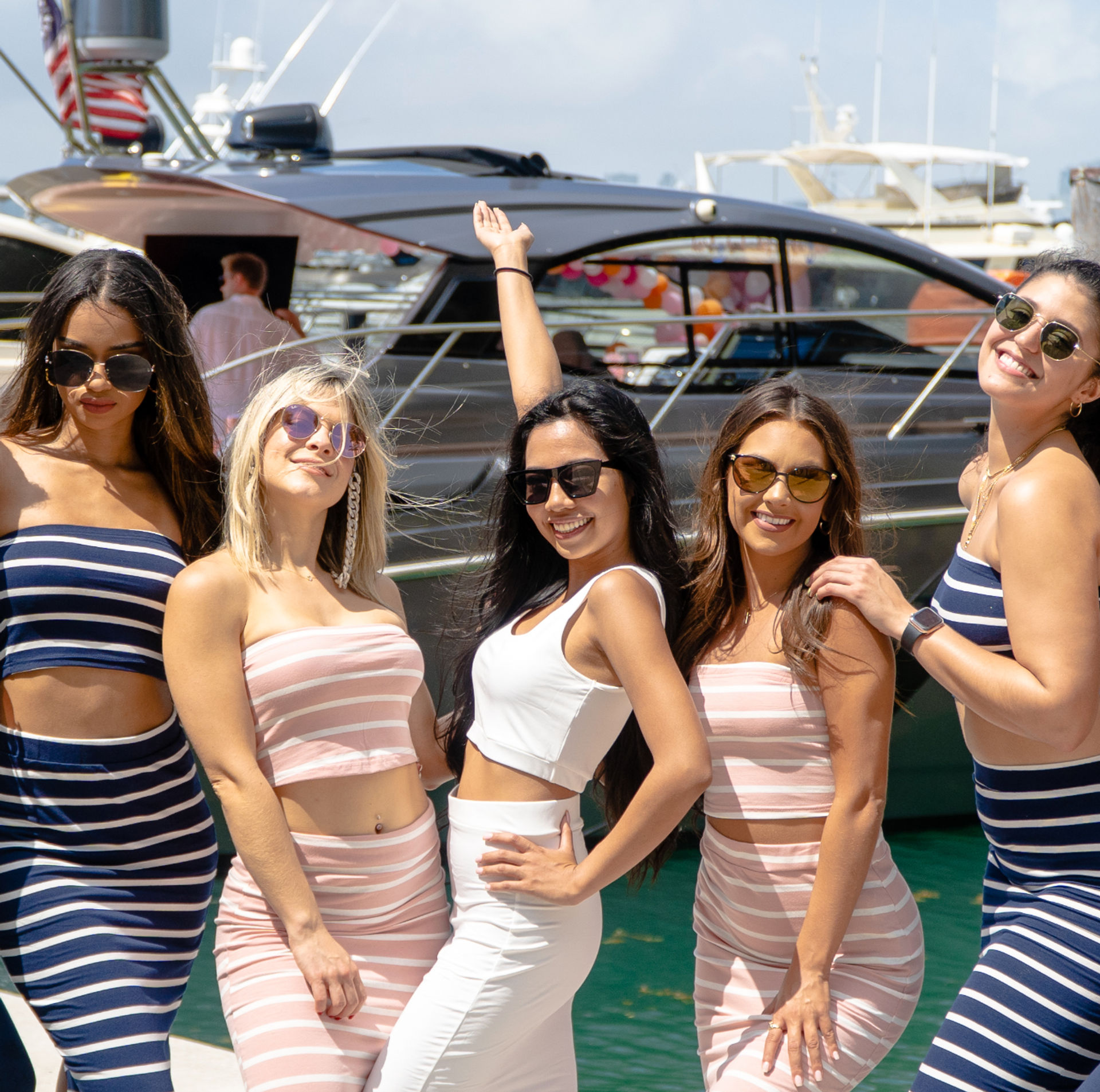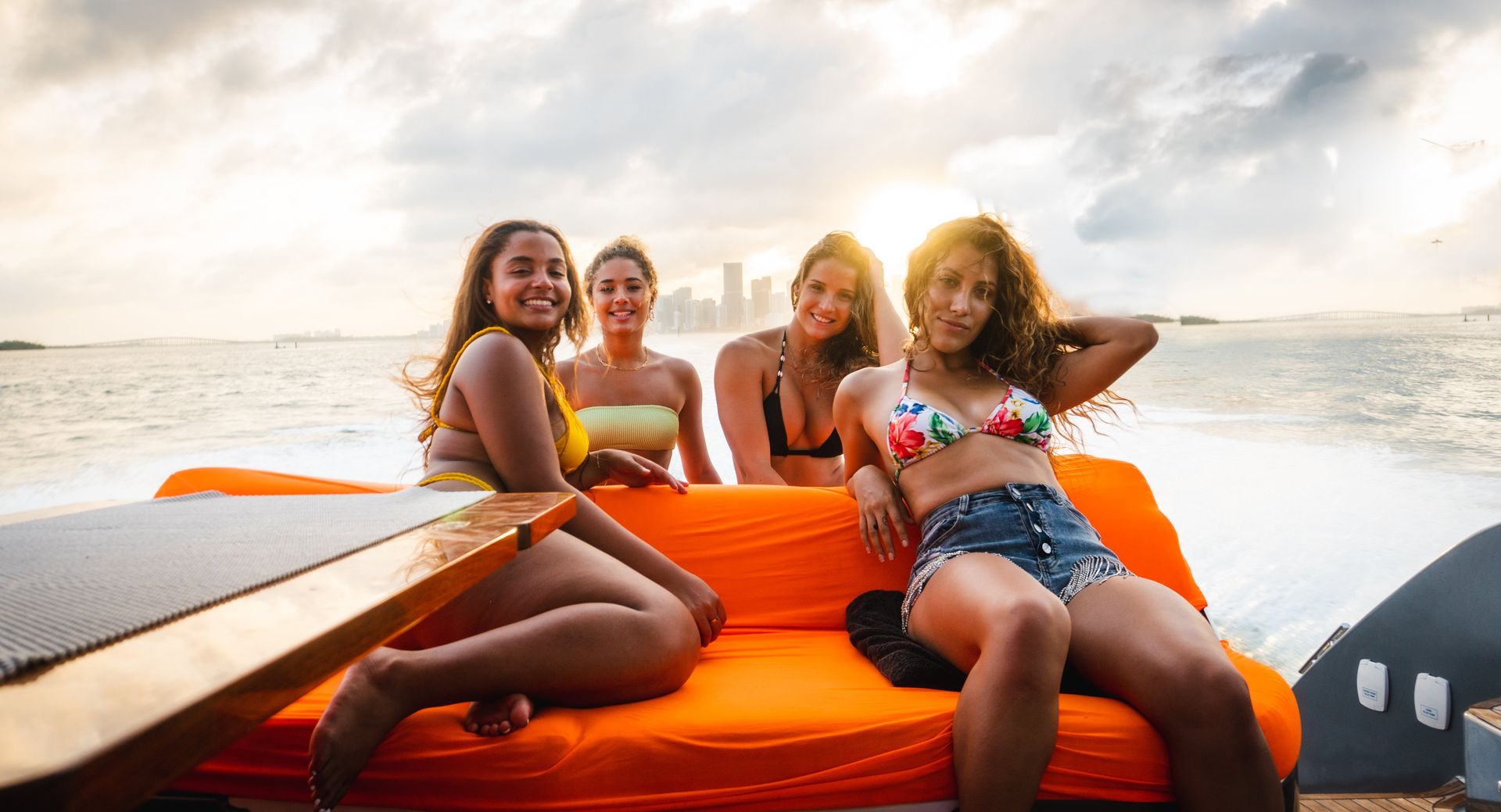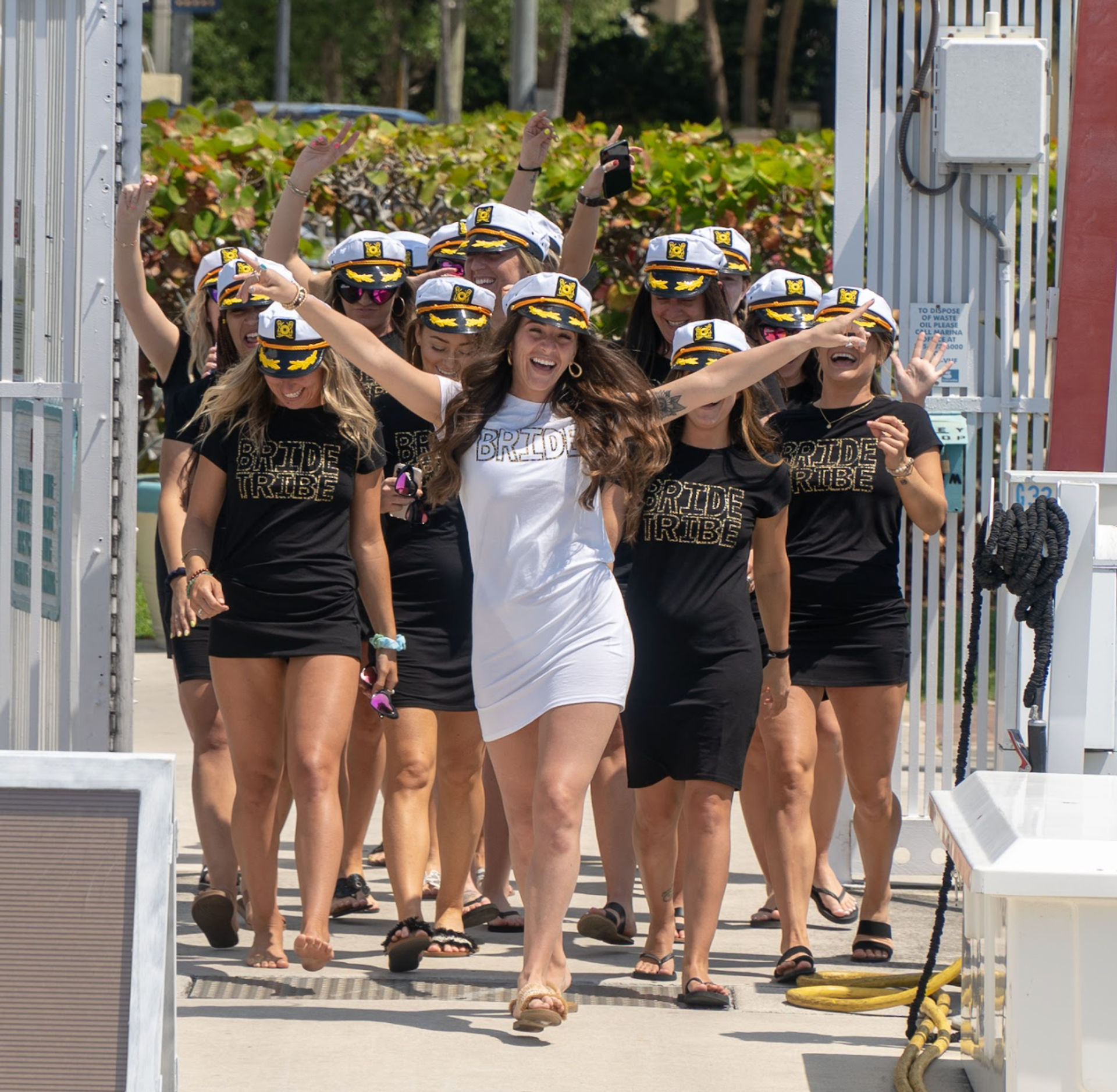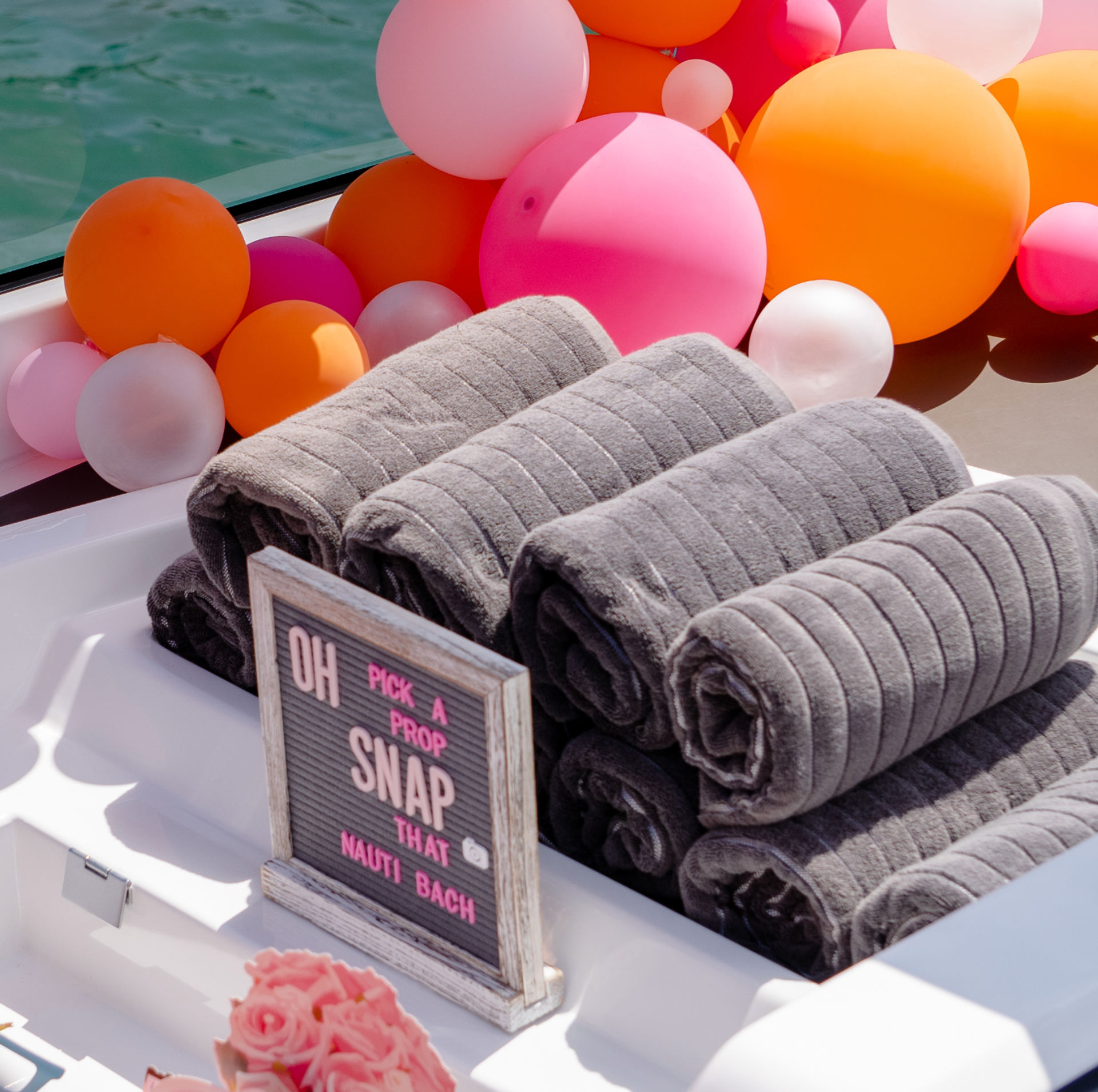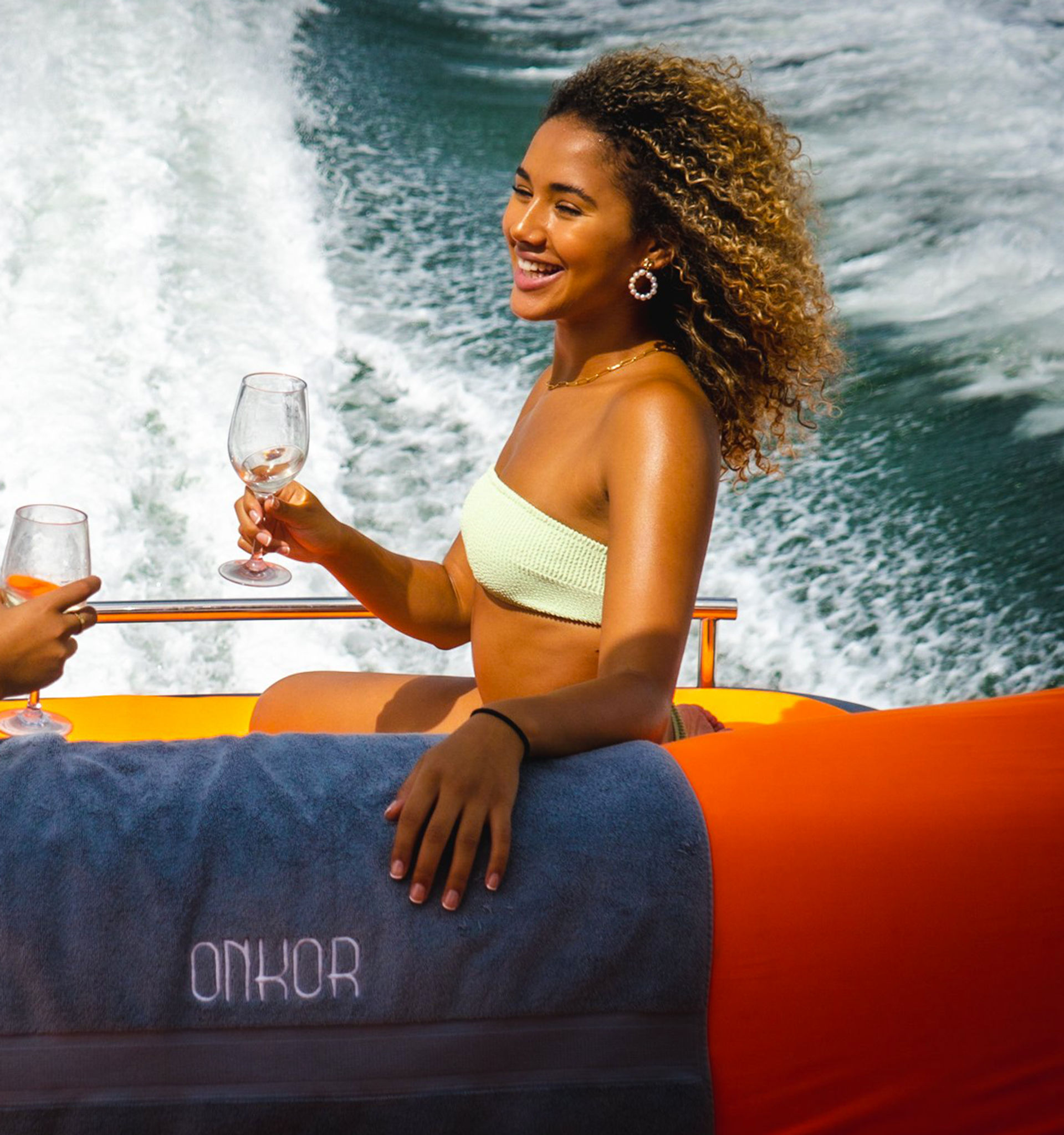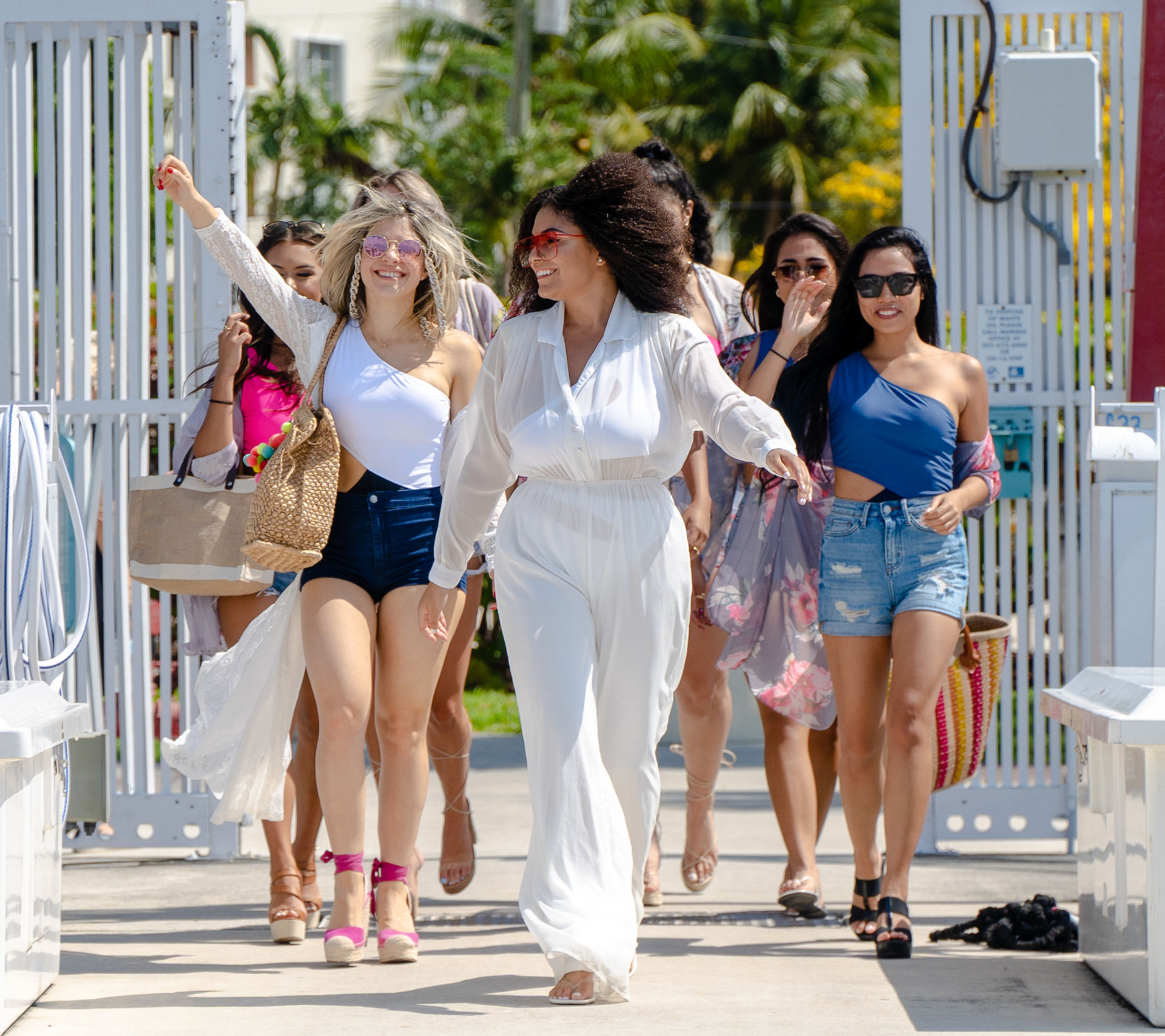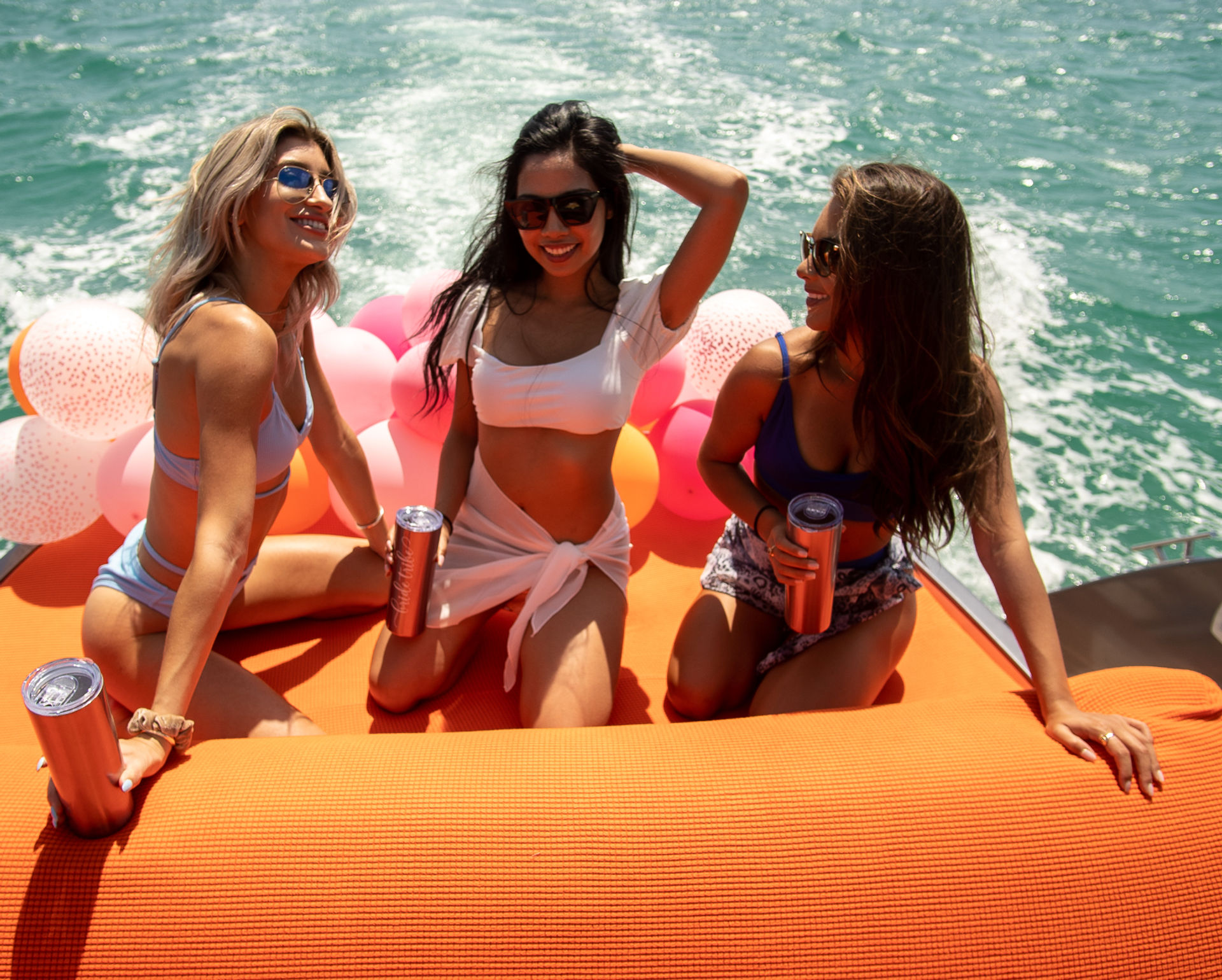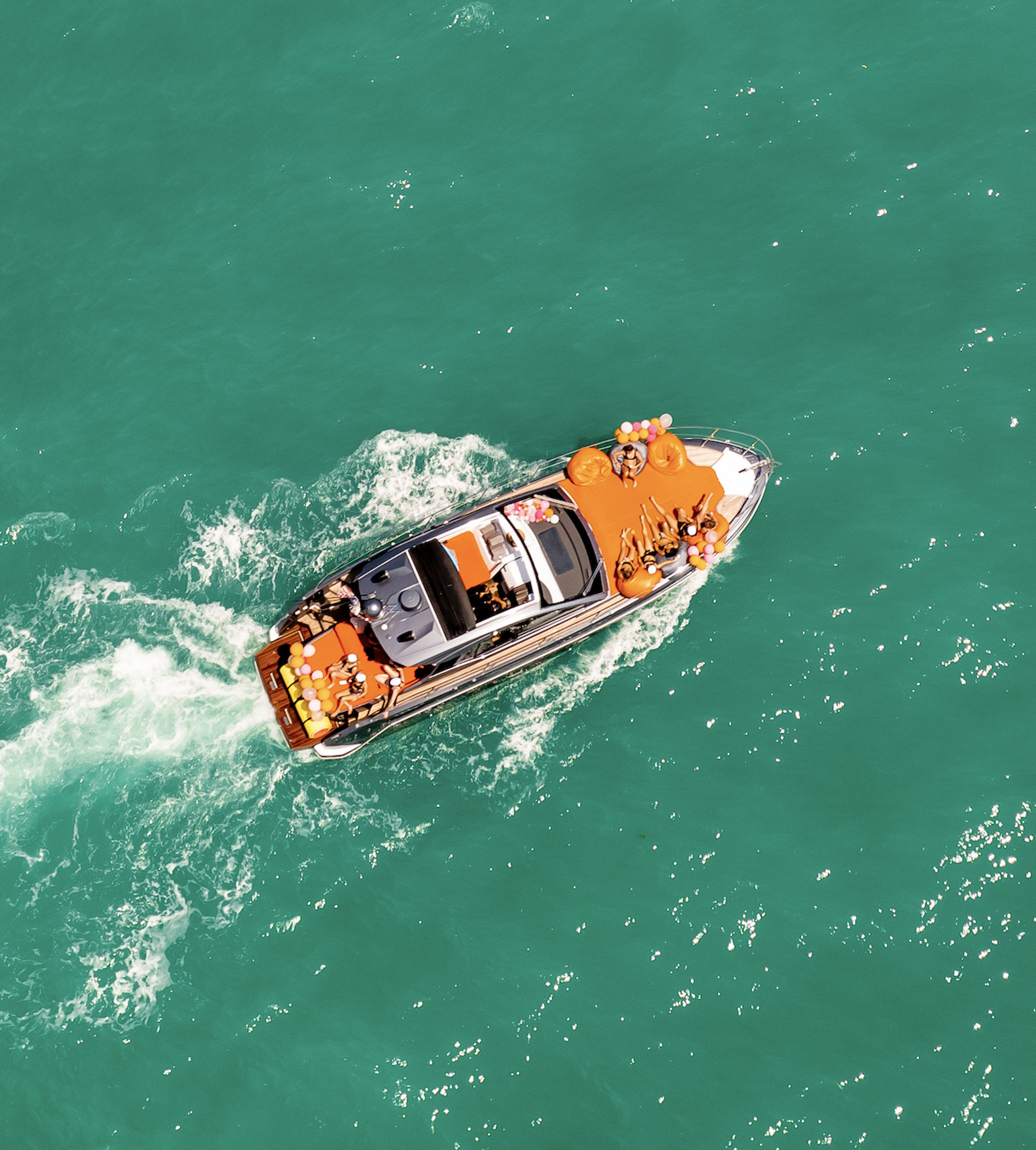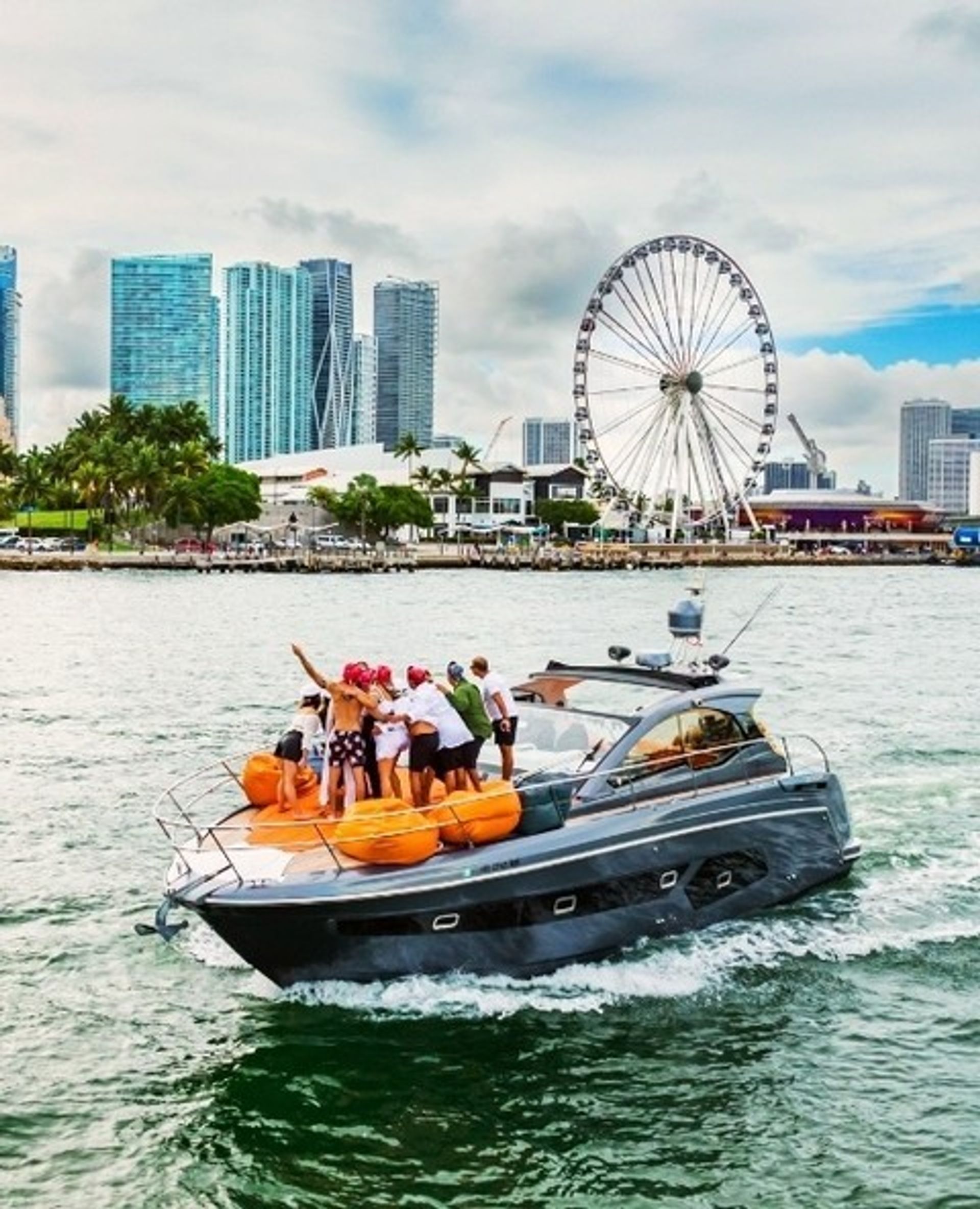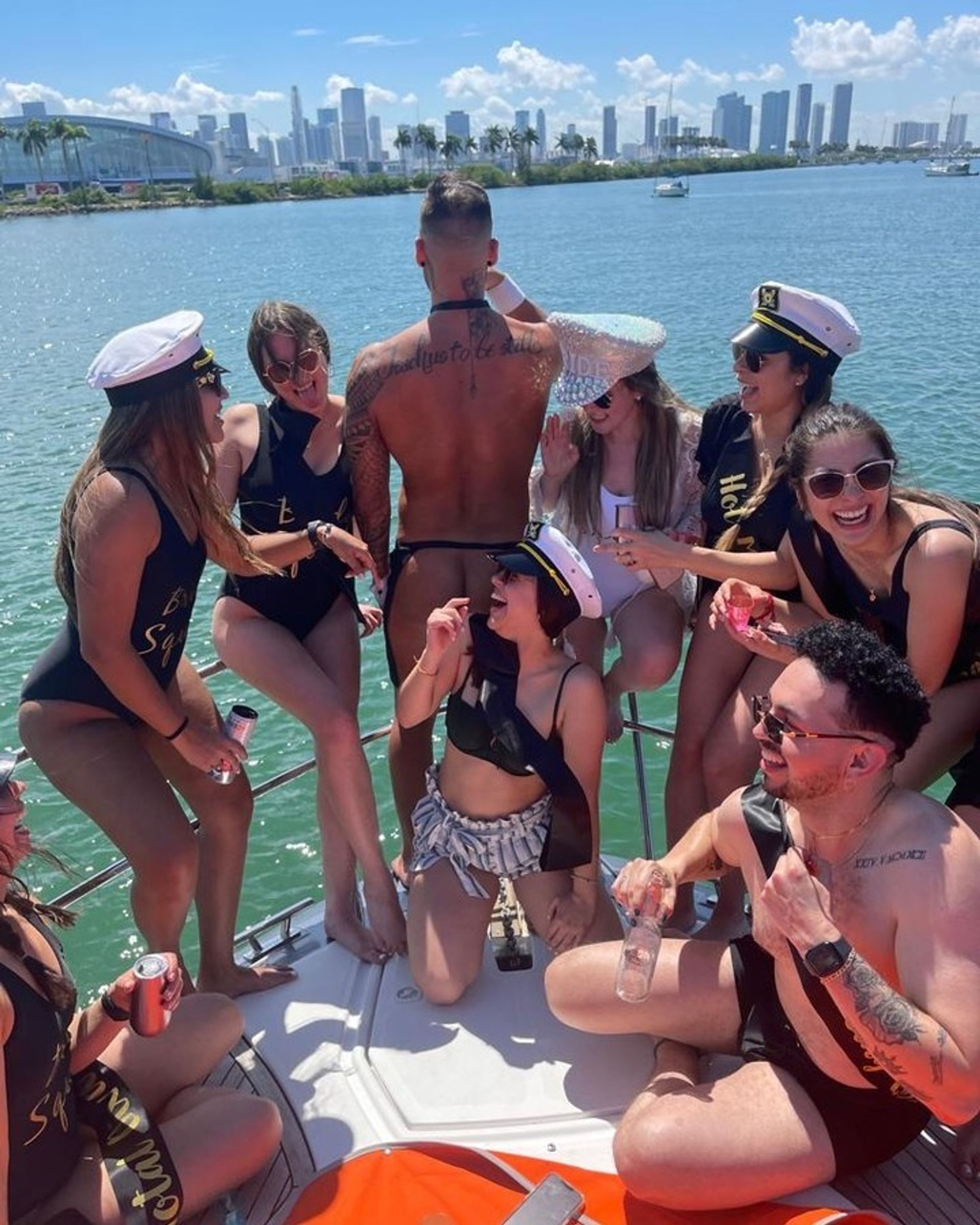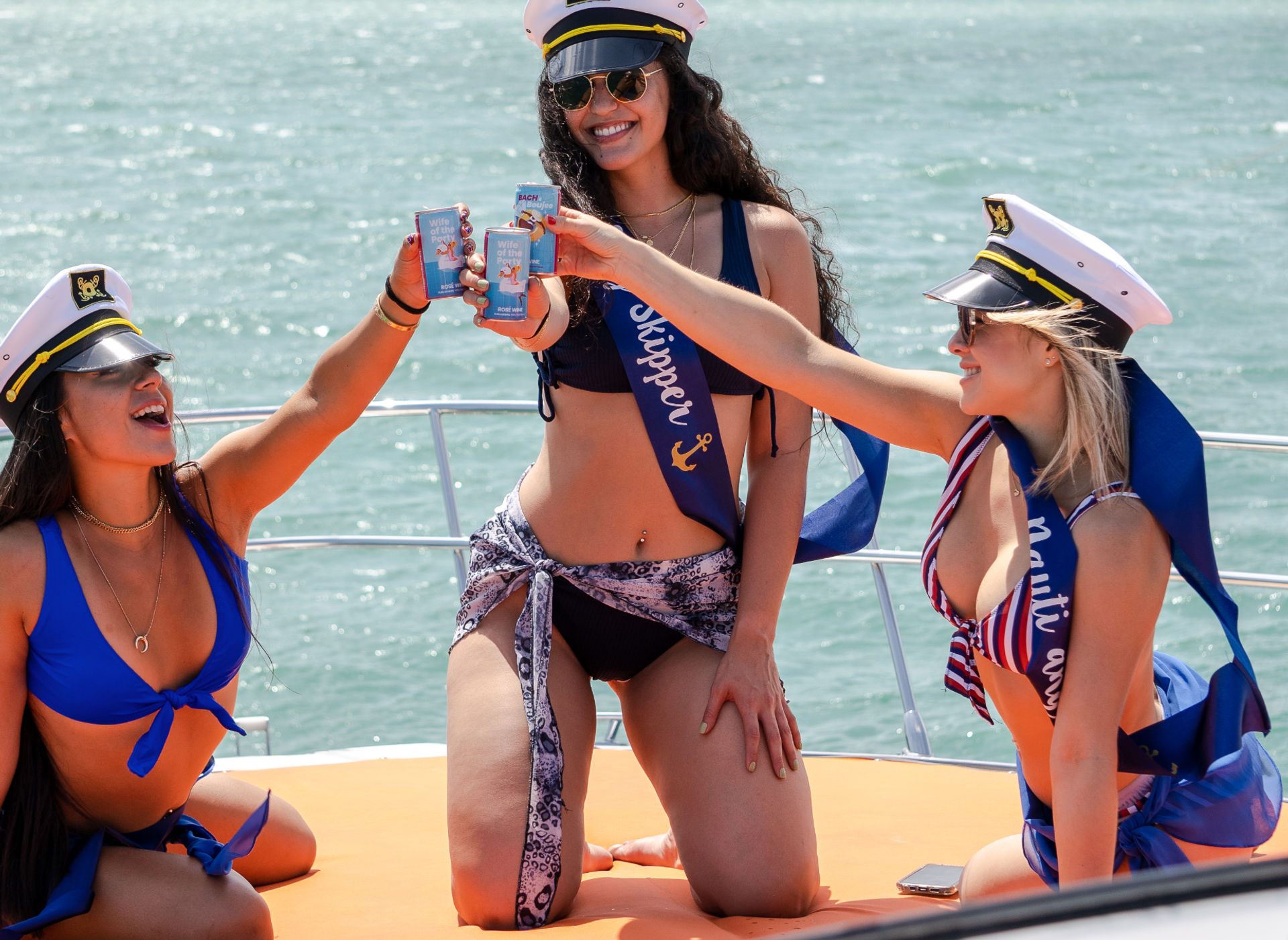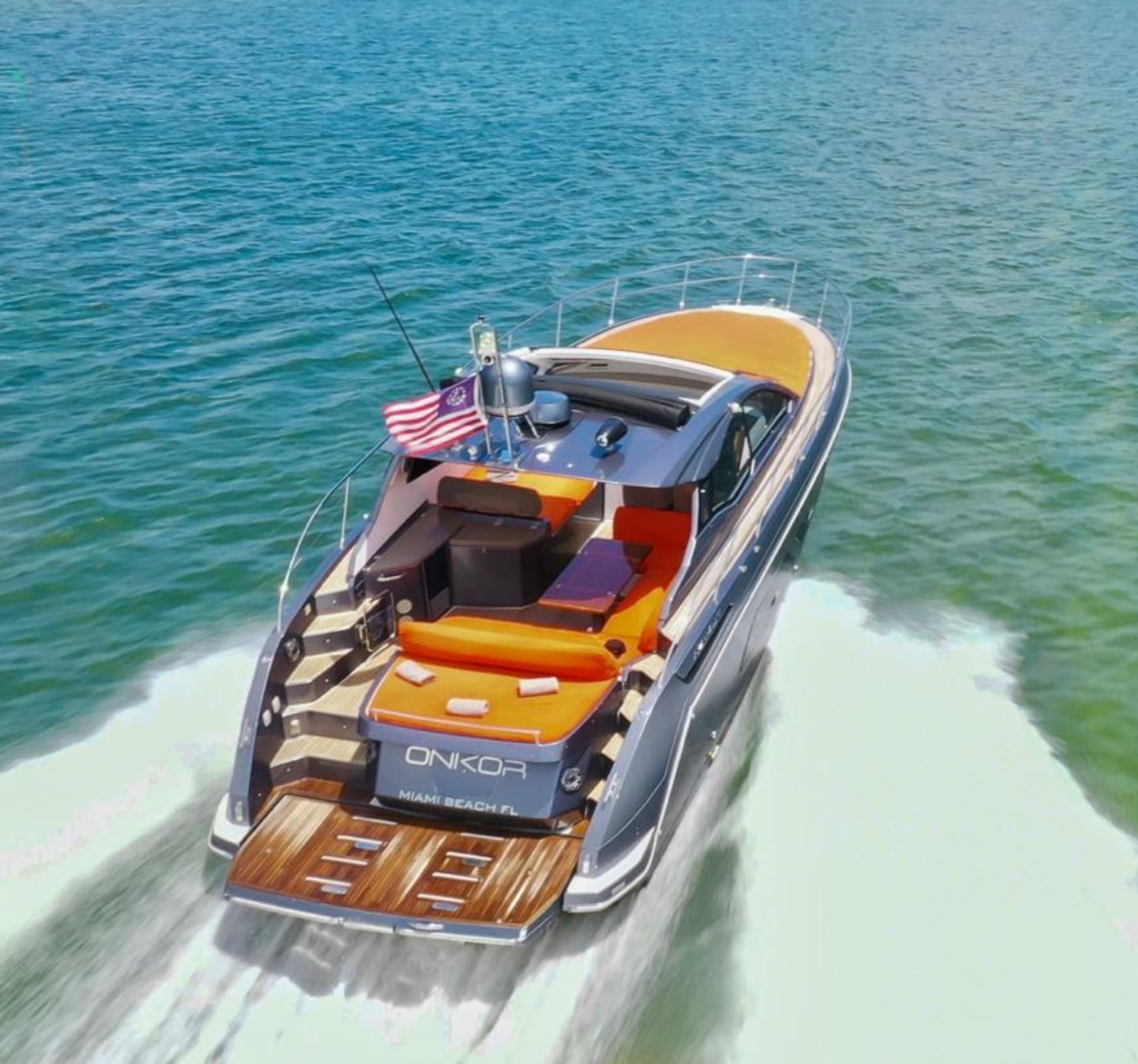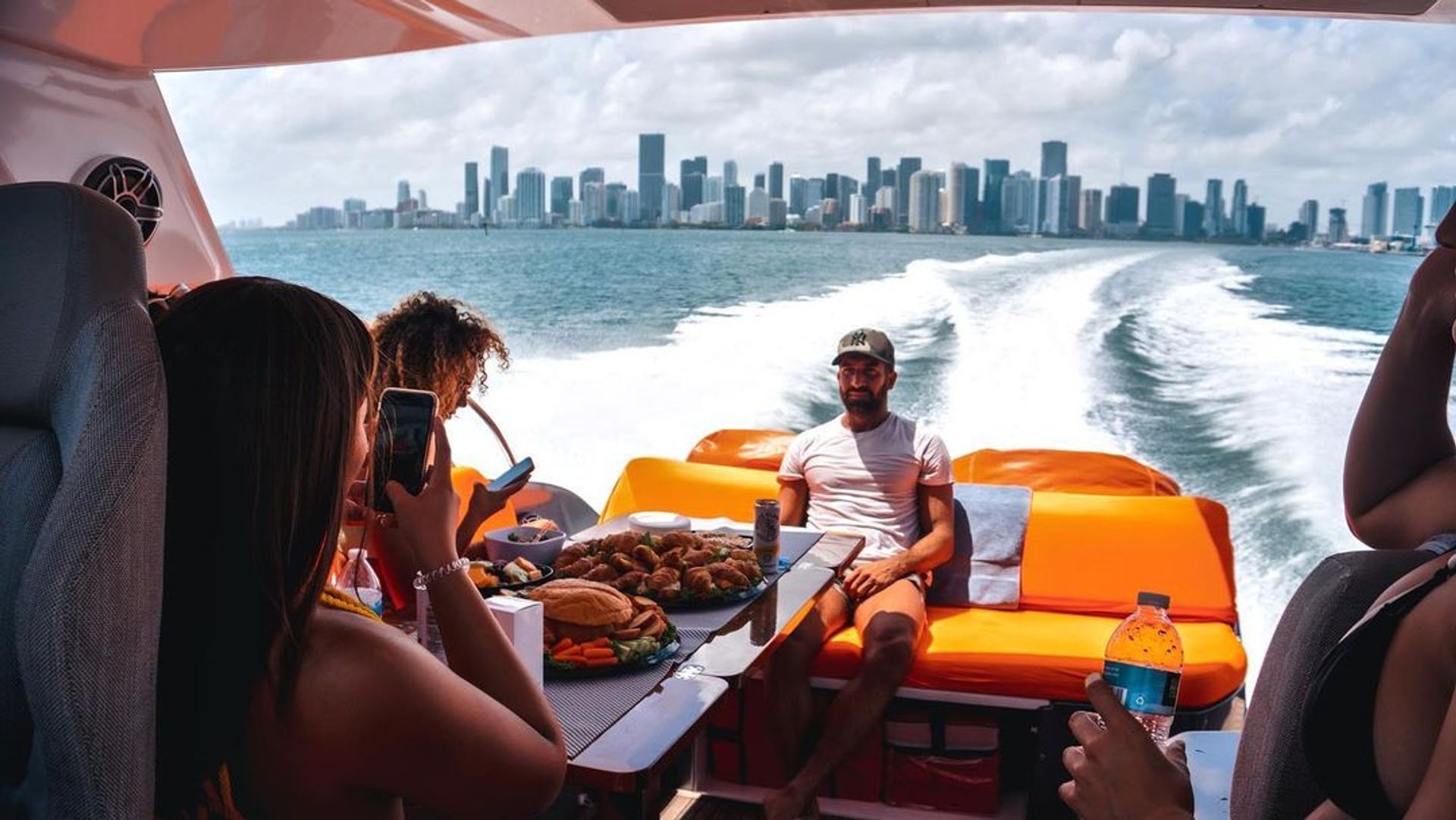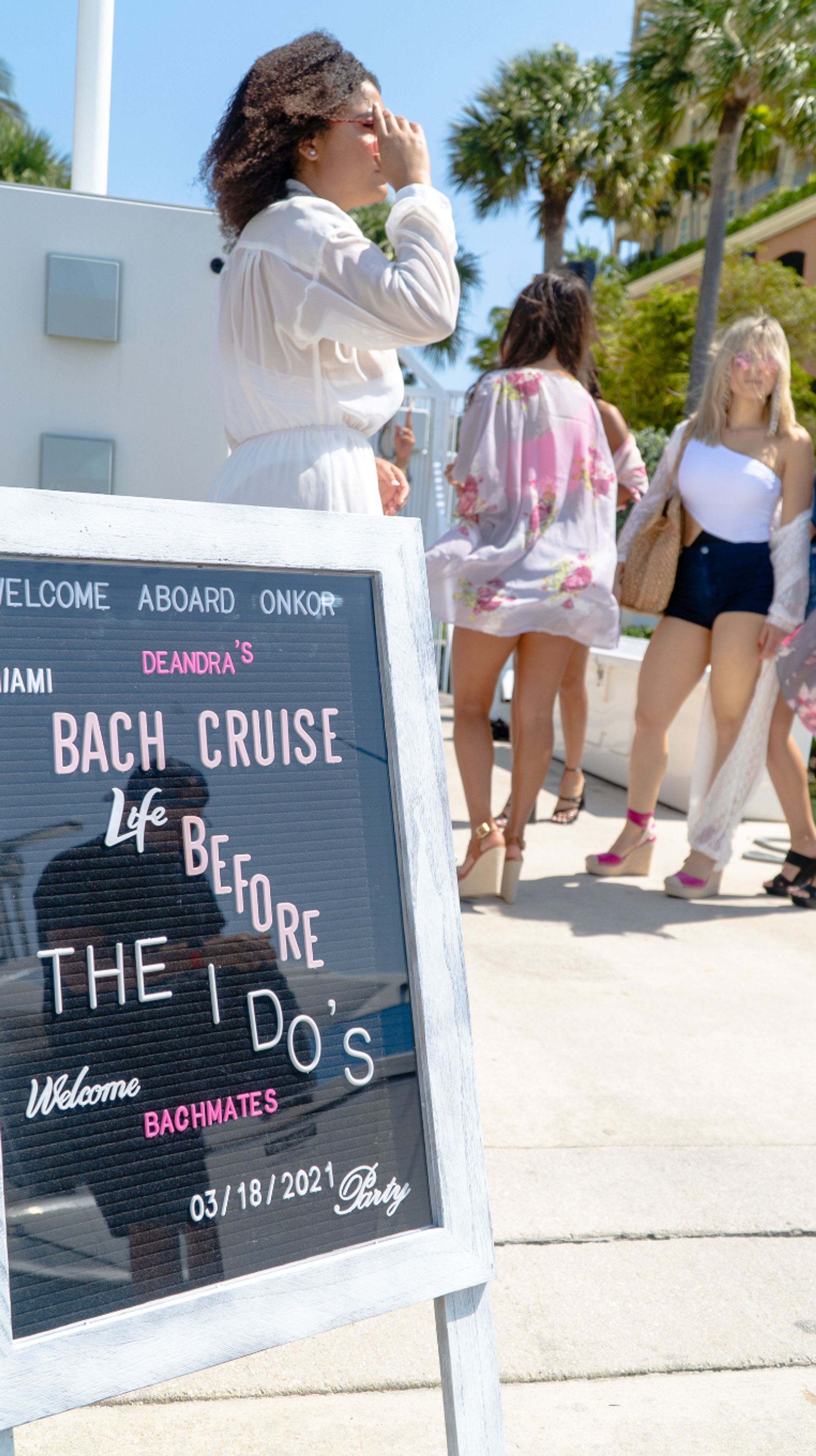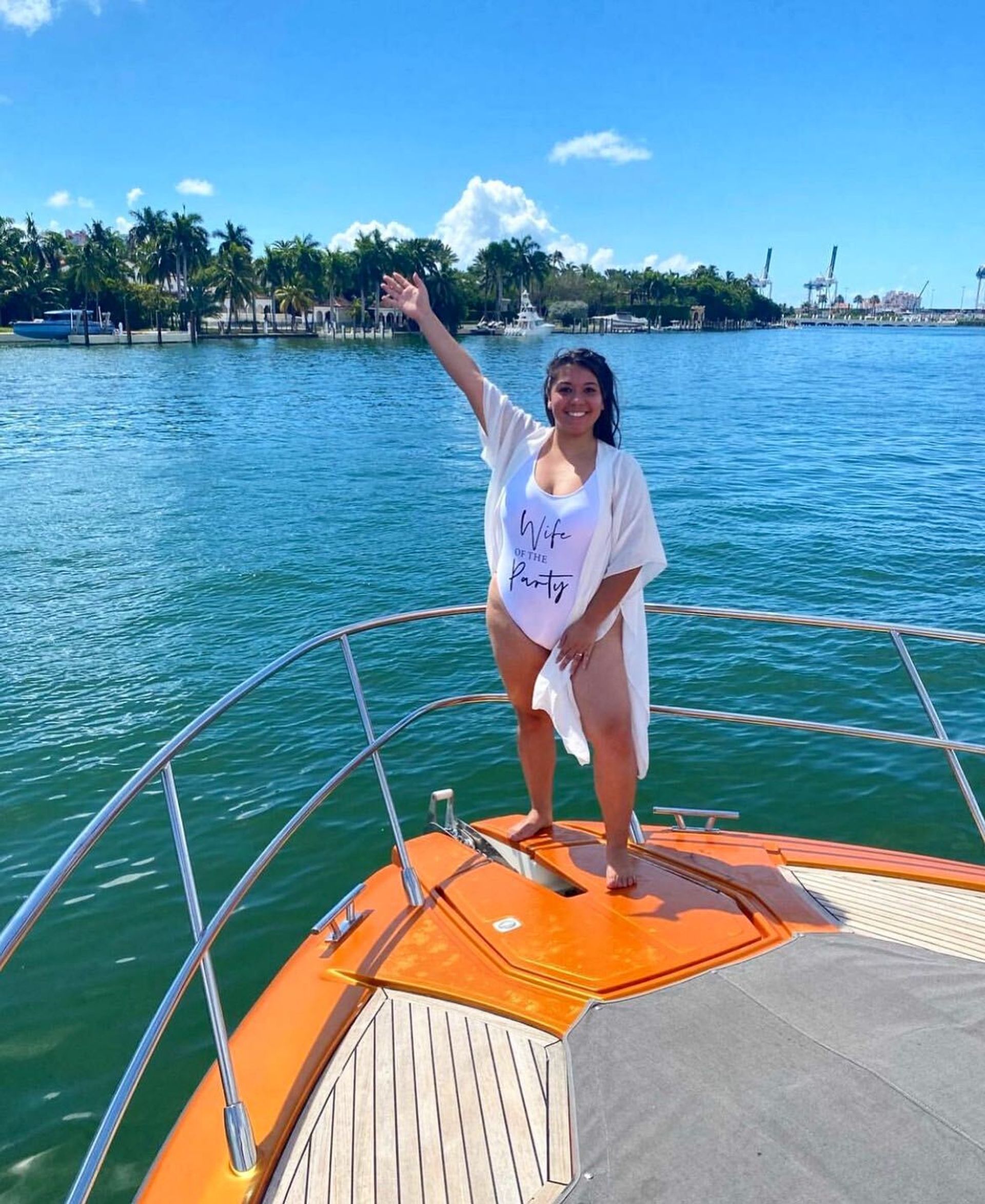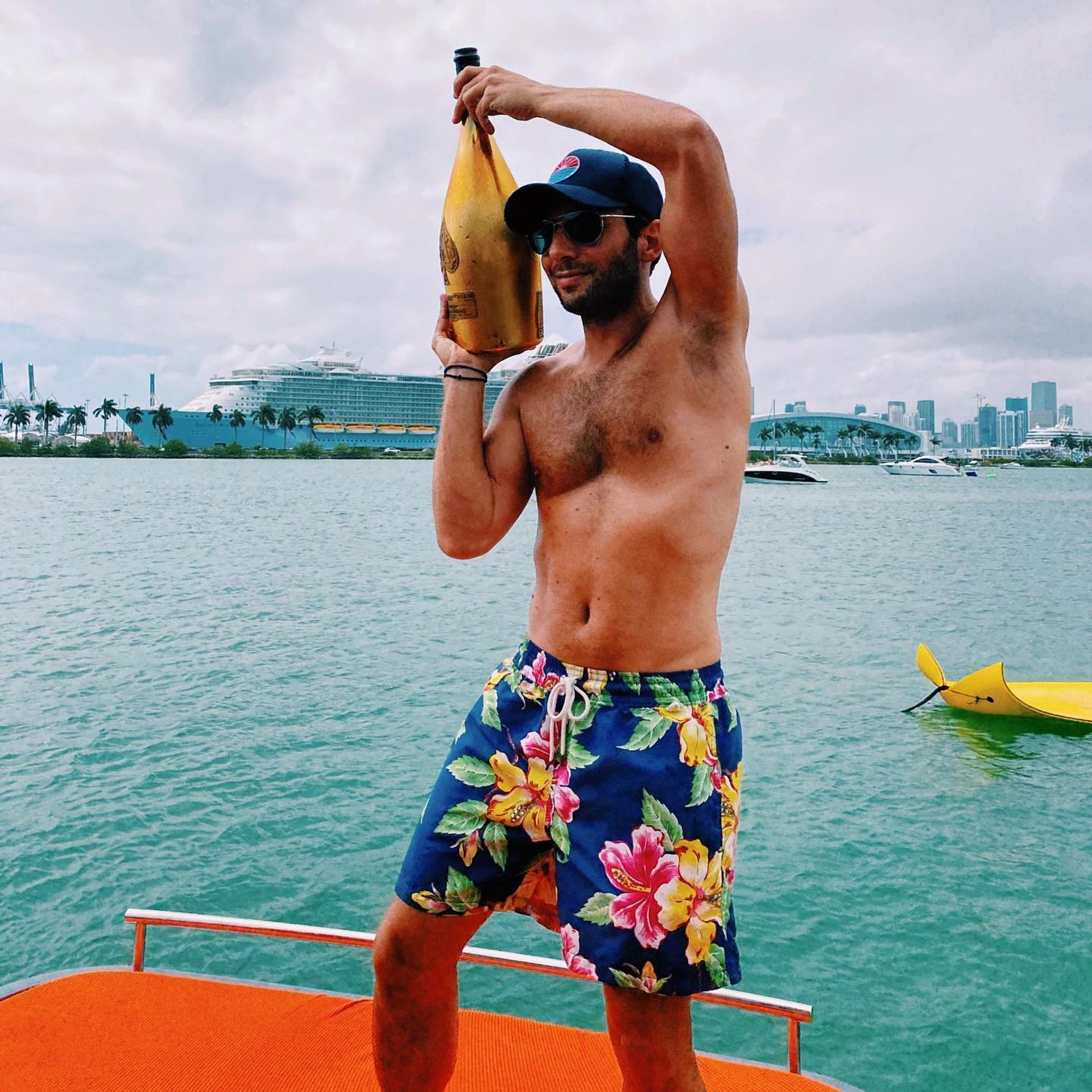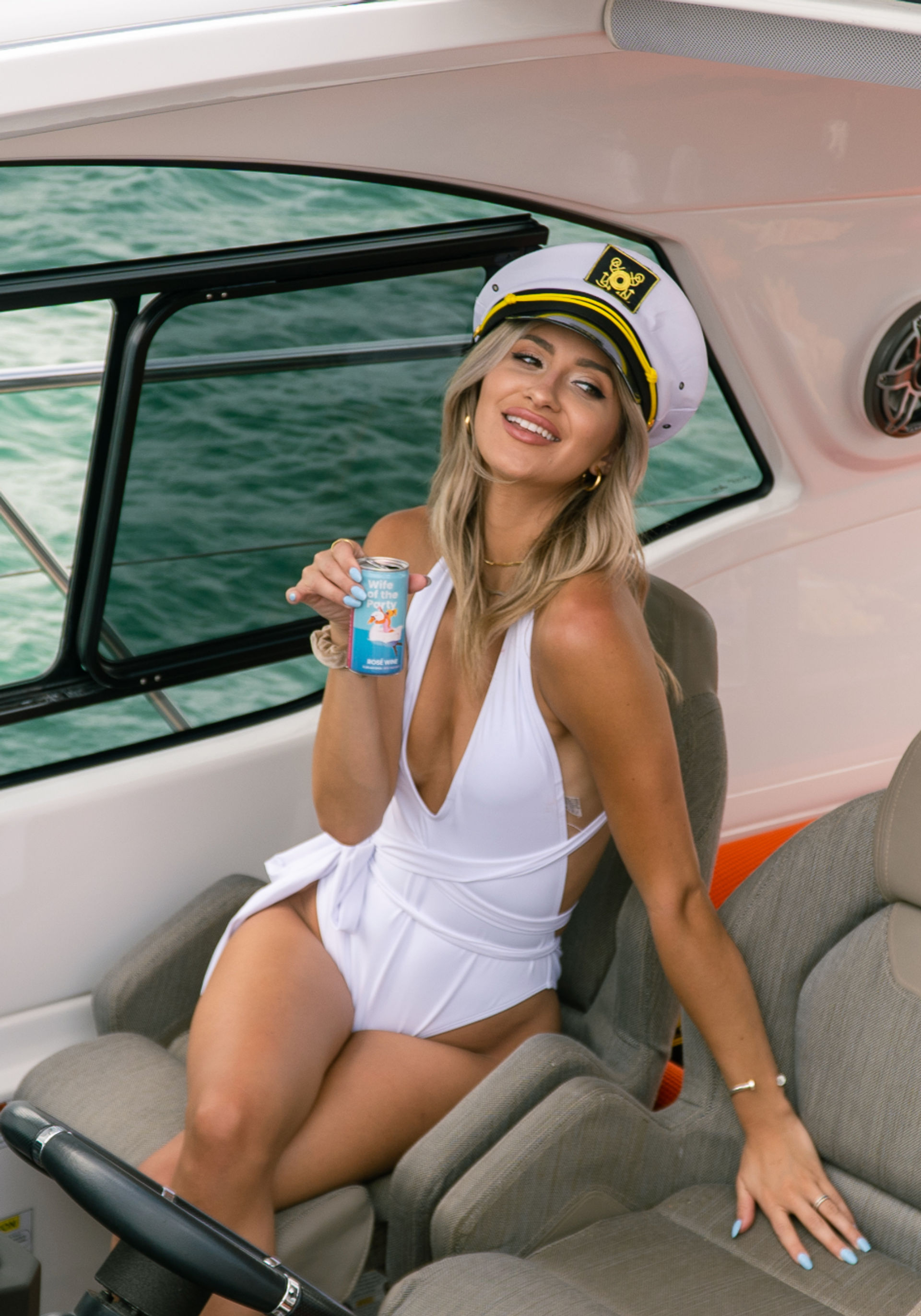 Premium Private Yacht Party for 2-6 Hours: Pristine Miami Cruise with Captain and Champagne, BYOB Optional
About this experience
What you'll do: 
Climb aboard a yacht so gorgeous, you'll pinch yourself before popping the complimentary champagne! You'll enjoy a customized party boat experience, designed specifically for the party crew. This yacht experience with Miami as your stunning backdrop is exactly what you were picturing when you chose your destination!
Trust us—We've been on this yacht and can confirm the quality service you'll receive from your captain, and the boat itself is top-notch. Sip your nautical cocktail of choice (it's BYOB!), lounge on the giant floaty mat, and dance to your crew's favorite songs. Cruising hotspots include: Star Island, Palm Island, and Hibiscus Island, where you'll peep celebrity homes and witness unreal views.
Groups of 9-13: bigger groups need a little extra love! You'll receive a 2nd bottle of complimentary champagne as well as a seasoned crew member in addition to your captain to make sure everything goes smoothly as you celebrate!
See FAQs below or email our team at info@thebach.com with questions about this yacht experience. We want you to experience Miami the way we did!
Why we love it for your party: 
Amazing sound system (plug in your favorite party playlist and let the dance party begin) 
BYOB (plus: flatware, ice, water, and mixers—all included) 
Worth the splurge (we have chartered this yacht—it's a pristine choice for your party!)
Oversized floaty mat (lounge in the water & bring the handle of Tito's) 
Music video vibes (a la Aaliyah's classic 'Rock the Boat') 
5-star satisfaction rating (professional and personalized just for you) 
About this experience partner: 
Onkor Miami Charters is a luxury boat charter in Miami, FL featuring two unique and newly designed 45' Azimut Yachts, and a best-in-class team. See our yacht details below.
Additional information: 
Maximum Capacity: 13 Guests 

Gratuity is not included in this quote and is not required, however, we recommend a suggested 10% - 20% gratuity for your captain and crew which you may pay to them directly on the day of your charter.

Includes 1 bottle of welcome champagne for groups of up to 8 guests; 2 bottles for groups of 9-13
The Yacht
Live La Dolce Vita on this 49' Mediterranean Luxury Yacht, crafted by the iconic Italian Yacht Company, Azimut Yachts. Be the center of attention as you cruise through Miami in style and comfort, boasting pops of playful color and an airy layout with plenty of space to lounge, dance, and indulge. Soak in the sun and be the envy of the gram' as the blue sparkling water and celebrity mansions become your backdrop. #nofilter
Yacht Features
Bluetooth Surround-Sound system

Full Bathroom and Shower

Kitchenette and Refrigeration

Indoor and Outdoor Dining Areas

2 Cabins for Privacy and Storage

Outdoor Sun and Shade Systems

Motorized Swim Platform

Spacious Front Bow with Bean Bags for Lounging

Floating Oasis Lounge Pad
Please let the vendor know of your estimated party headcount and guest-of-honor name in the section after checkout.
FAQs: 
Are there accommodations for groups with more than 13 guests? Unfortunately, you cannot add more guests, so you'll have to take out a second yacht for larger groups.  
Can we bring our own food, or is food available? Yes, you can bring your own food and your own drinks! You can purchase a food package directly from the vendor, but this is optional. If you're interested in adding it to your reservation, you can let us know after your order confirmation when we reach out to provide your booking details. The price is currently $60 per person and includes sandwiches, fruits, meats and cheeses, and a dessert platter for the day.  
Are we able to see photos of the actual yachts? The 2 yachts seen in the photos in the listing are the exact yachts we reserve, so it'll be one of the two. The only difference between the two is the exterior color (one is white, one is orange). If you have a preference between the two, we'll ask the vendor but it will depend on availability.  
Can we bring our own decorations for the party crew? You are allowed to bring your own decorations. If you'd like to purchase a package from the vendor, there's an add-on option that includes a special sign welcoming the party crew, Yeti-like drink cups, decorative seat covers, captain's hats, towels, balloons, party sashes, and cutlery.  
What is the cancellation policy? You can get a full refund on cancellations with notice given at least 7 days prior. This is the most generous policy offered by our vendors.
Location
300 Alton Rd, Miami Beach, FL 33139, USA
Cancellation Policy

generous Cancellation Policy
Full refund on cancellations with 7+ days notice. No refund within 7 day window.
What other parties are saying
Alyssa I.
Concepcion G.
I would definitely recommend for people to book this cruise for a bachelorette, it was very classy . The set up the champagne was amazing. .. and Captain Chad was amazing.
Kristin D.
Loved it! The captain of the boat was amazing. The tour was beautiful. One of the best parts of our trip!
Tiesha A.
Absolutely amazing! Our Captain Chad is amazing!! Not only did he show us around the bay in Miami he also took photos for us and with us, made sure we all had drinks on us, but also made sure each and every one of us was comfortable!!! The yacht is beautiful! There was a total of 10 of us and we all fit comfortably!! The decorations were top notch! The "Bride" Captain hat is absolutely gorgeous!!!
Simone F.
Was so much fun. The boat was incredible. Captain Michael was the absolute best. Can't wait to do it again!!
Nicole D.
AMAZING TIME!!! They had all kinds of cute hats and decorations on the boat (that we didn't have to pay for but we're free to use!) that was amazing. Fun heart shaped floaties and letter boards - captain was so chill and the boat was SICK. Deff book!!!!
Reshma N.
Grace M.
Irina was amazing and the boat and the service and cleanliness was outstanding !!!! We all had so much fun and will definitely be doing this again!!! We were 30 min late and irina let us extend for 30 min to get our full 3 hours!
Janushi P.
Lauren A.
This was a huge hit with the bride and the rest of the bridal party!! One of the highlights of the whole trip. We had the pleasure of having Captain Mike as our host and he was beyond amazing! His customer service was more than expected and let us all relax/party with ease.
Andrea
The boat was gorgeous, very clean, and organized. The bachelorette party presentation touches were very cute! Food and drinks were delicious. Captain Joe was so kind, professional, respectful and fun! Highly would recommend the whole experience and would definitely even do it again! Thank you!
Alexandra V.
Amazing!!! Best part of the entire Bach weekend!!
Kayla S.
Stop what you're doing and BOOK THIS. This was the most amazing experience and definitely completely made the bachelorette party. The boat was gorgeous; captain mike was great - the whole experience was A+
Kelly M.
Awesome crew and experience. Thoroughly enjoy both ladies and meeting Captain Mike.
Antonia B.
Such a fun time! We all loved the yatch! It was the best part of our trip!
Emily J.
The crew was amazing! Super prepared! They had just about everything you could think of needing for a boat day.
Aina A.
the boat was so nice with super cute decorations. everyone was really friendly and helpful. it was the most gorgeous day on the water, and we had the best experience!
Erica S.
AMAZING! we loved Captain Mike and Skylar. Incredibly helpful we loved every second of the yacht! A highlight of the trip for our group of 13
Ginger m.
I wish we had had three days with Capt Mike! He took such good care of all the girls…this was the best bachelorette party ever! The whole day was so chill and he did everything to make the day perfect. His boat could not have been cleaner or more organized…he had everything covered and was the best bartender in Miami! We will bring our guys back and go out with Captain Mike again…. Thank you so much…they are still talking about how kind you are!! The world needs more Captain Mike's
Taylor S.
Captain Mike was absolutely PHENOMENAL! All of us girls had the most AMAZING time out on the boat. They decorated the entire boat and took the time to research my bride Pinterest board to ensure I loved every piece of decor on the boat. The food packages were amazing and so beautiful and delicious. Mike definitely made sure we had the best time of our lives and he definitely succeeded. He went above and beyond for us. I 100000% recommend!
Keri M.
This deserves more stars! This was the PERFECT experience for a our bachelorette party of seven. Captain Mike and Maggie were absolutely phenomenal. I don't recommend being hungover 😂 but it was still a blast. If you're on the fence, DO IT! You will not regret it!
Shawna R.
This whole experience was awesome! Our Captain Mike provided world class customer service. He made sure we had everything we needed to make this trip a success.
Natalie W.
Leah H.
Naona W.
This was definitely one of the highlights of the trip! The yacht was very nice, clean, perfect size, and Captain Mike was absolutely wonderful!!! We really enjoyed ourselves. I would definitely recommend this as an must do activity!!! We attended as a Bachelorette party of 8...so book and thank me later 😁
Tanya P.
This Charter MADE our entire trip! There were 12 girls, and we truly could have not had a better time. The boat was incredible, the pictures were incredible, and the service was above and beyond. Capt Mike made everything so convenient and stress free. We will be back!
Meredith H.
If you don't charter this boat, then you didn't really do Miami! Best part of our trip!!!
Kelsey N.
Highlight of our trip. The boat is beautiful and the captain did a grad job of both an epic house tour of celeb homes and taking us to all the party spots in Miami. You can't have a bachelorette party in Miami without this!!!!!!!
Lina B.
Best part of the weekend. So much great Instagram content and we truly felt like ballers - don't leave Miami until you've partied on a boat!
Book Your Experience
Choose a Booking Option
Morning Charter (Groups up to 8 people)
Starting at
$1,093
per party
2 Hour Yacht Party Charter
All-inclusive: fuel, towels, phone chargers, toiletries, etc.
Gratuity is not included in this quote and is not required, however we recommend a suggested 10% - 20% gratuity for your captain and crew which you may pay to them directly on the day of your charter.
See Availability
---
Morning Charter (Groups 9-13 people)
Starting at
$1,323
per party
2 Hour Yacht Party Charter
All-inclusive: fuel, towels, phone chargers, toiletries, etc.
Gratuity is not included in this quote and is not required, however we recommend a suggested 10% - 20% gratuity for your captain and crew which you may pay to them directly on the day of your charter.
See Availability
---
Then Select Optional Add On's
Special Customized Welcome Sign on the Dock for your crew's arrival (see photo carousel)

Yeti-like Drink Cups

Decorative Seat Covers

Captains Hats 

Towels

Decorative Balloons

Party Sashes

Water, Ice + All Cutlery



Book Now
---
Rosé Veuve Clicquot Custom Champagne & Label
---
Brut Veuve Clicquot Custom Champagne & Label
---
Why Book With Batch?
All Your Parties on One Account
With over 30 cities and counting, you can plan all your parties on Batch. We'll save your information and preferences to make booking a breeze.
Party Planning at Your Fingertips
Download our app for access to party planning tools like polls, shared itineraries, and expenses.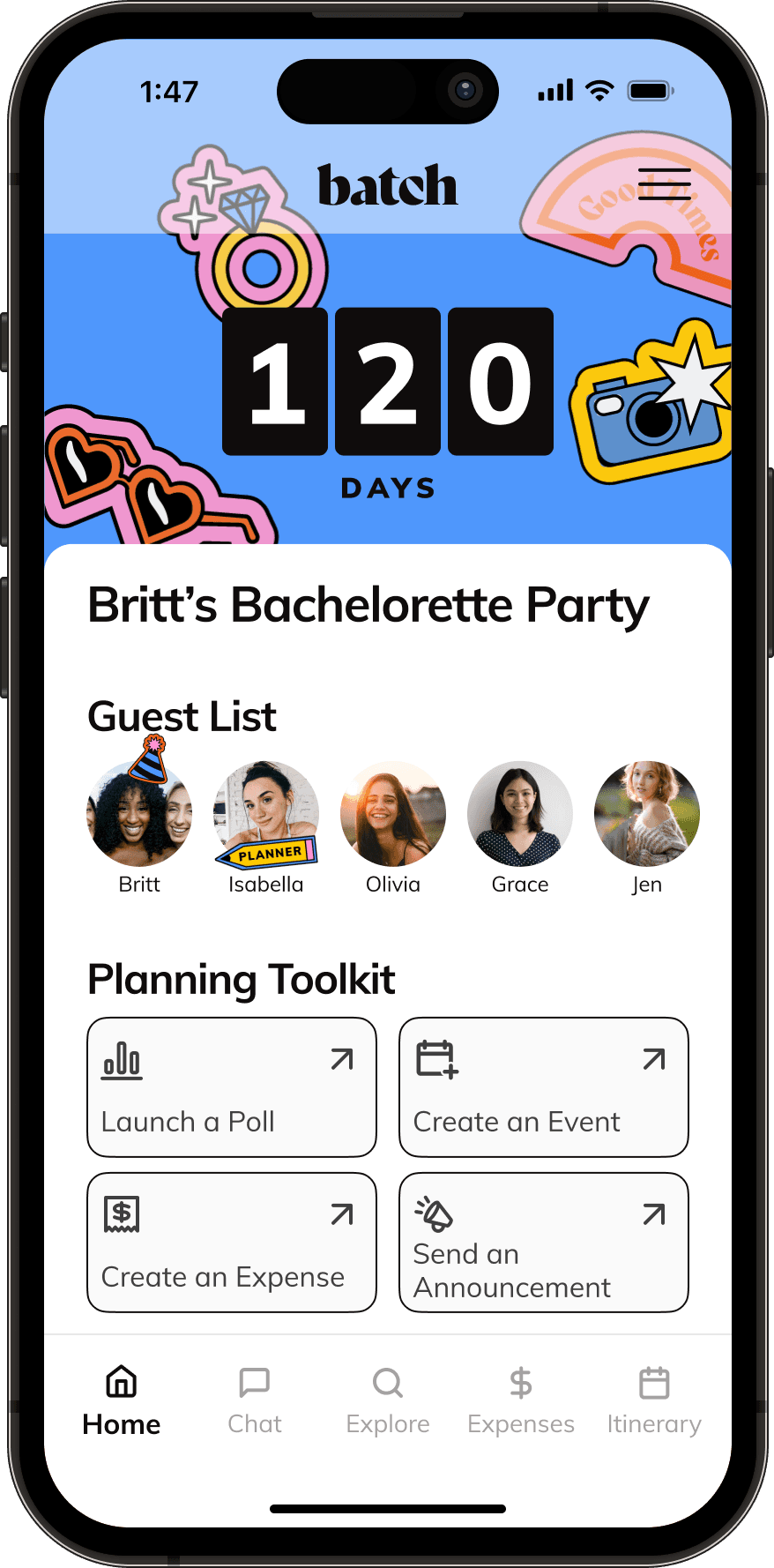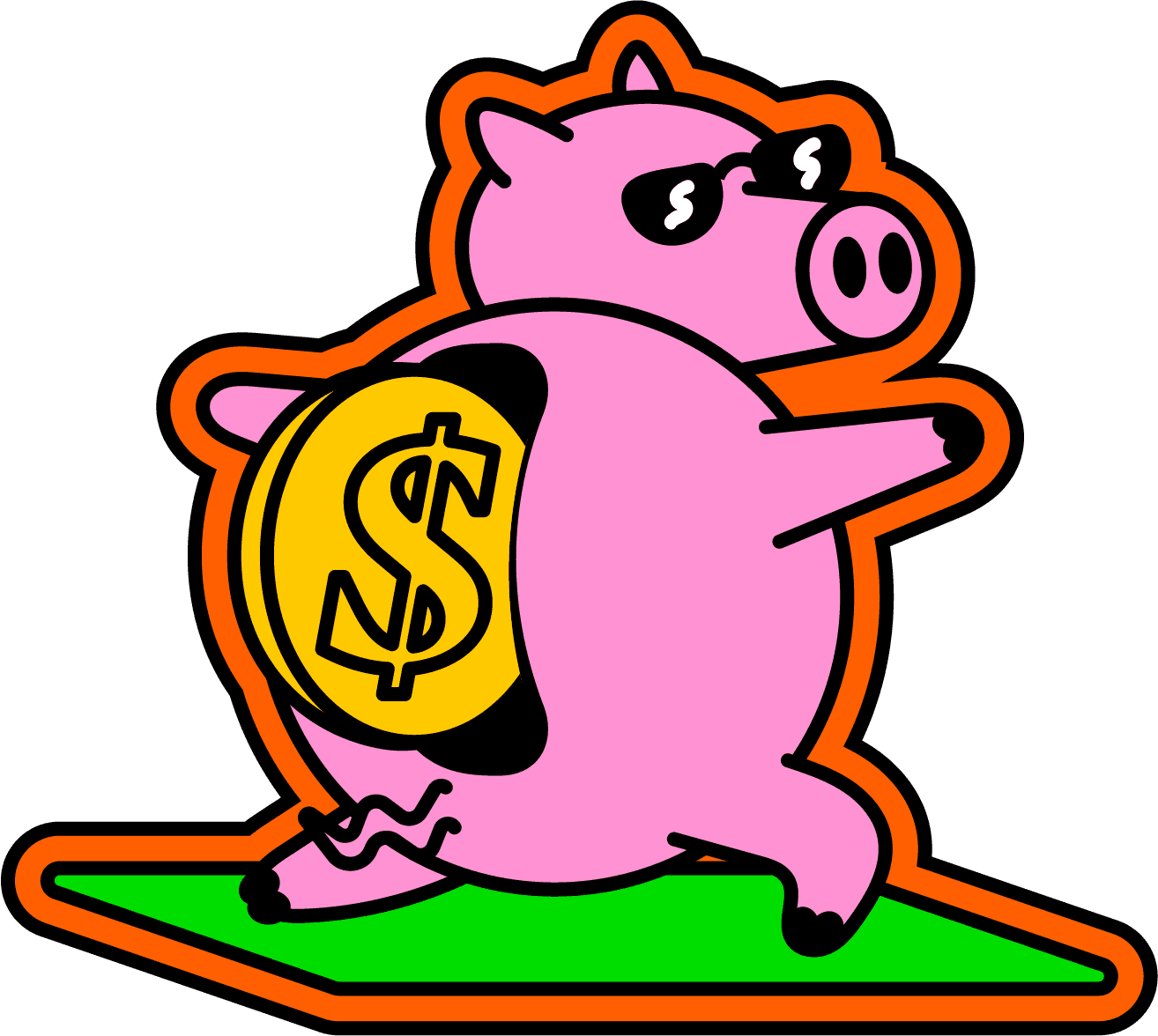 Book More, Save More
As a Batch member, receive exclusive discounts and first looks to our best party experiences! From transportation to private chefs, we're here to help.