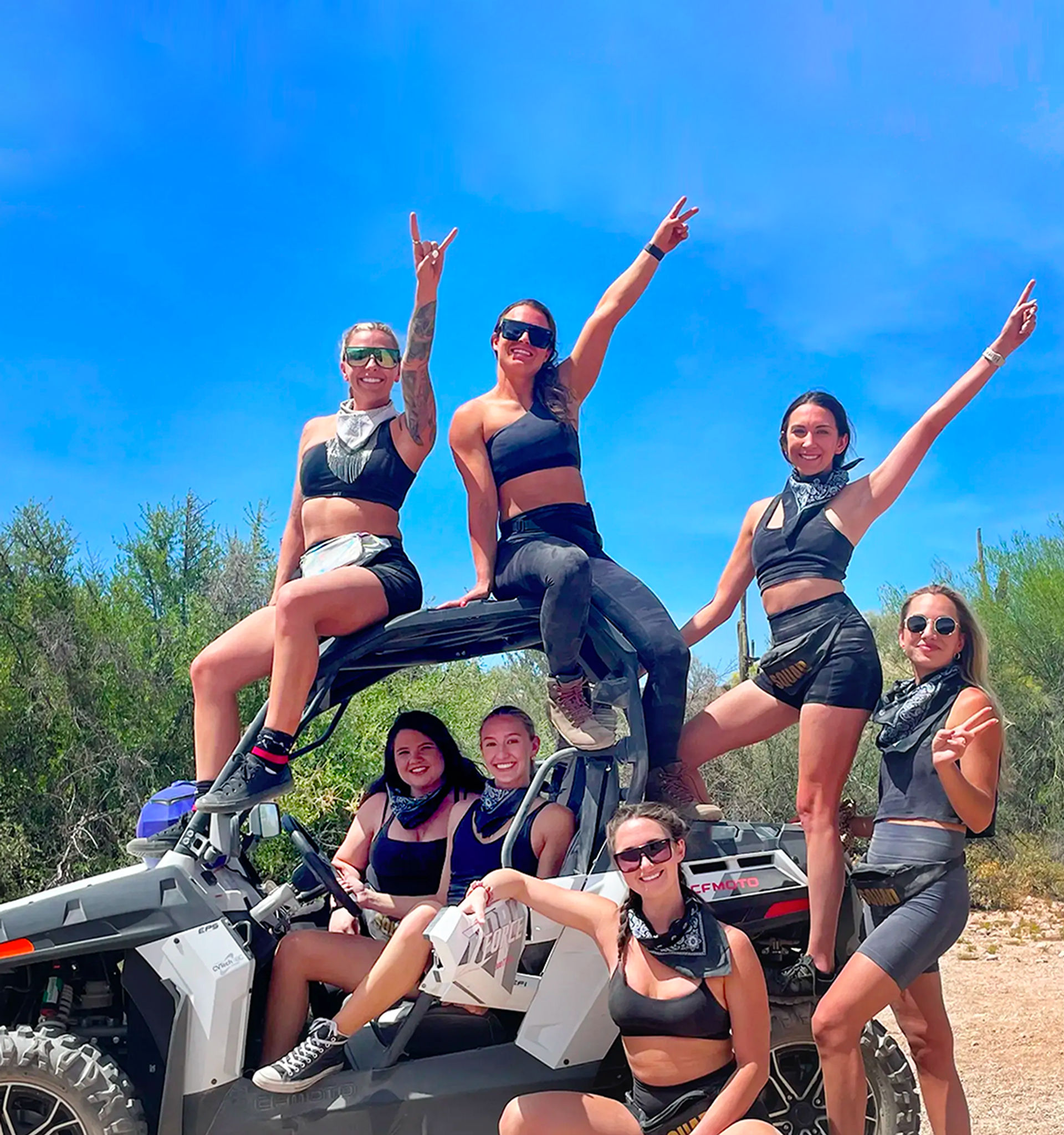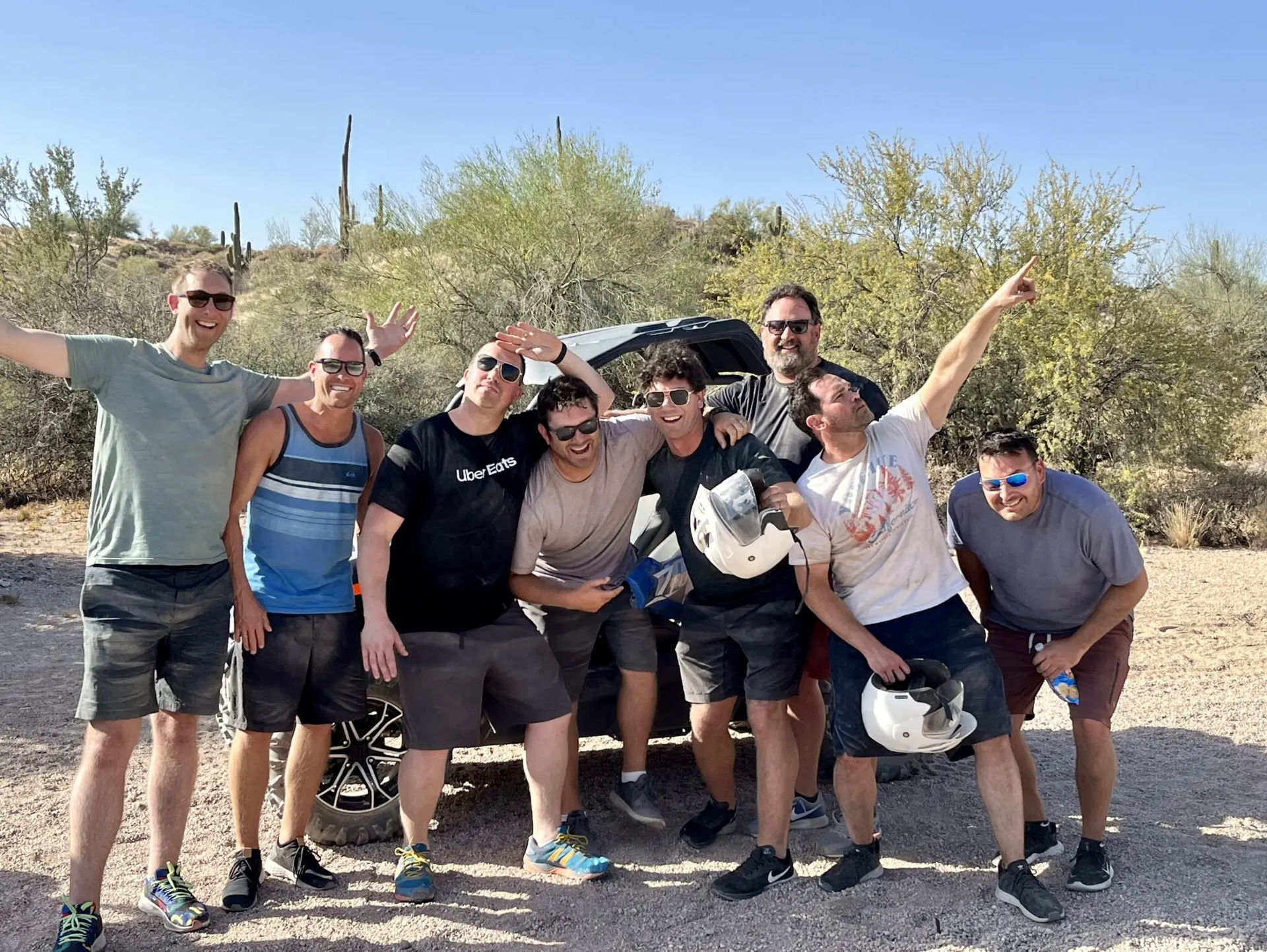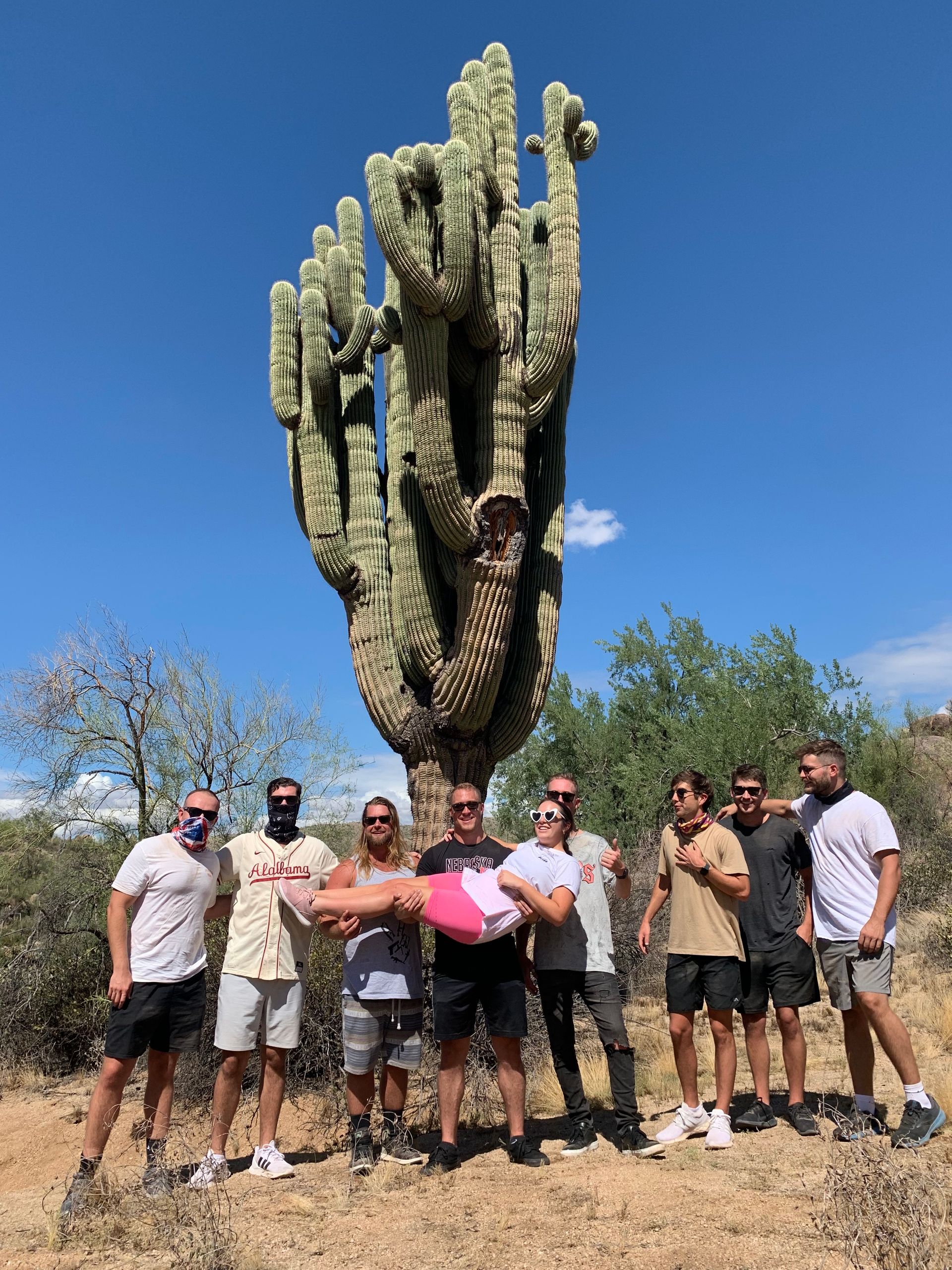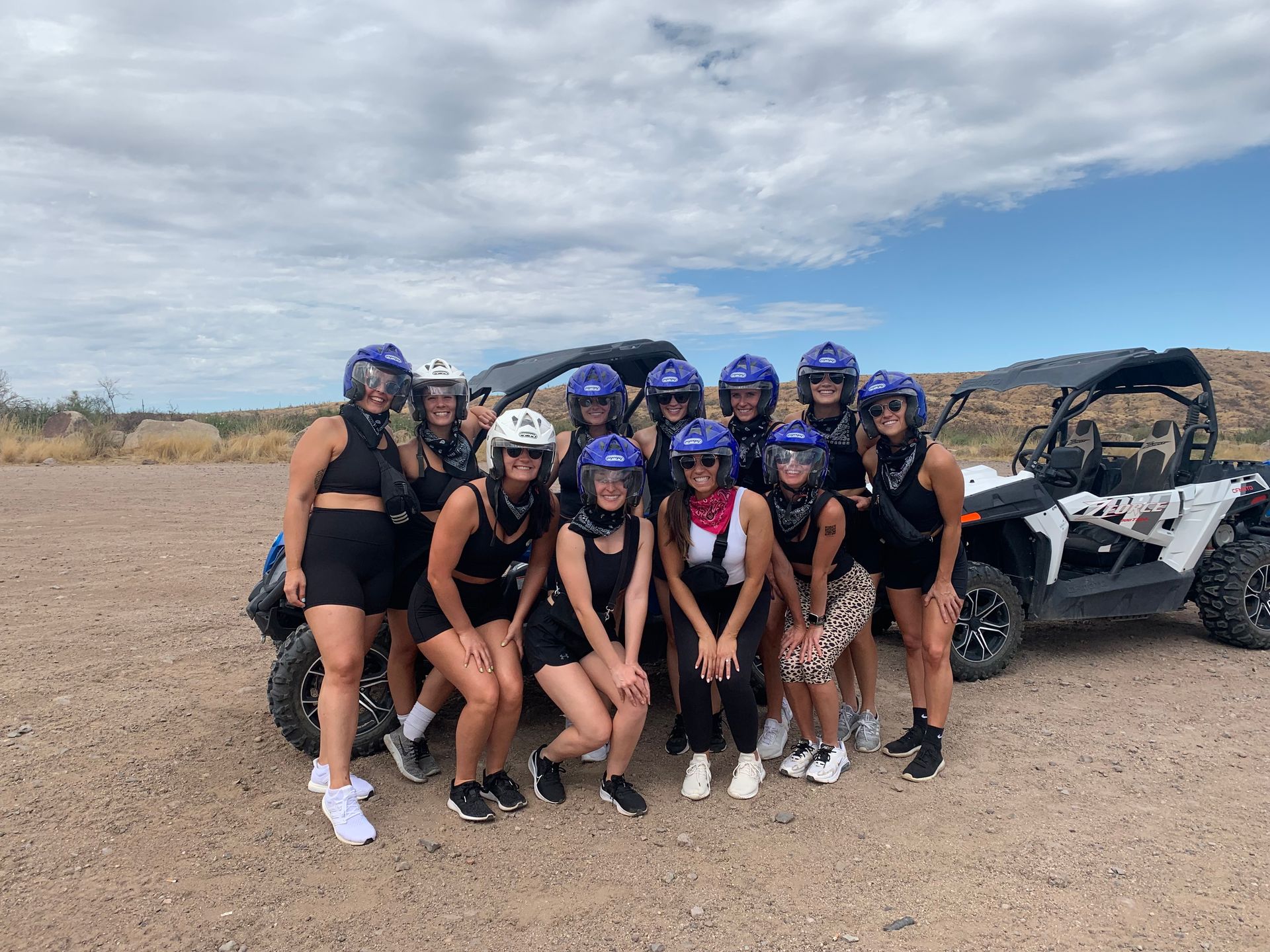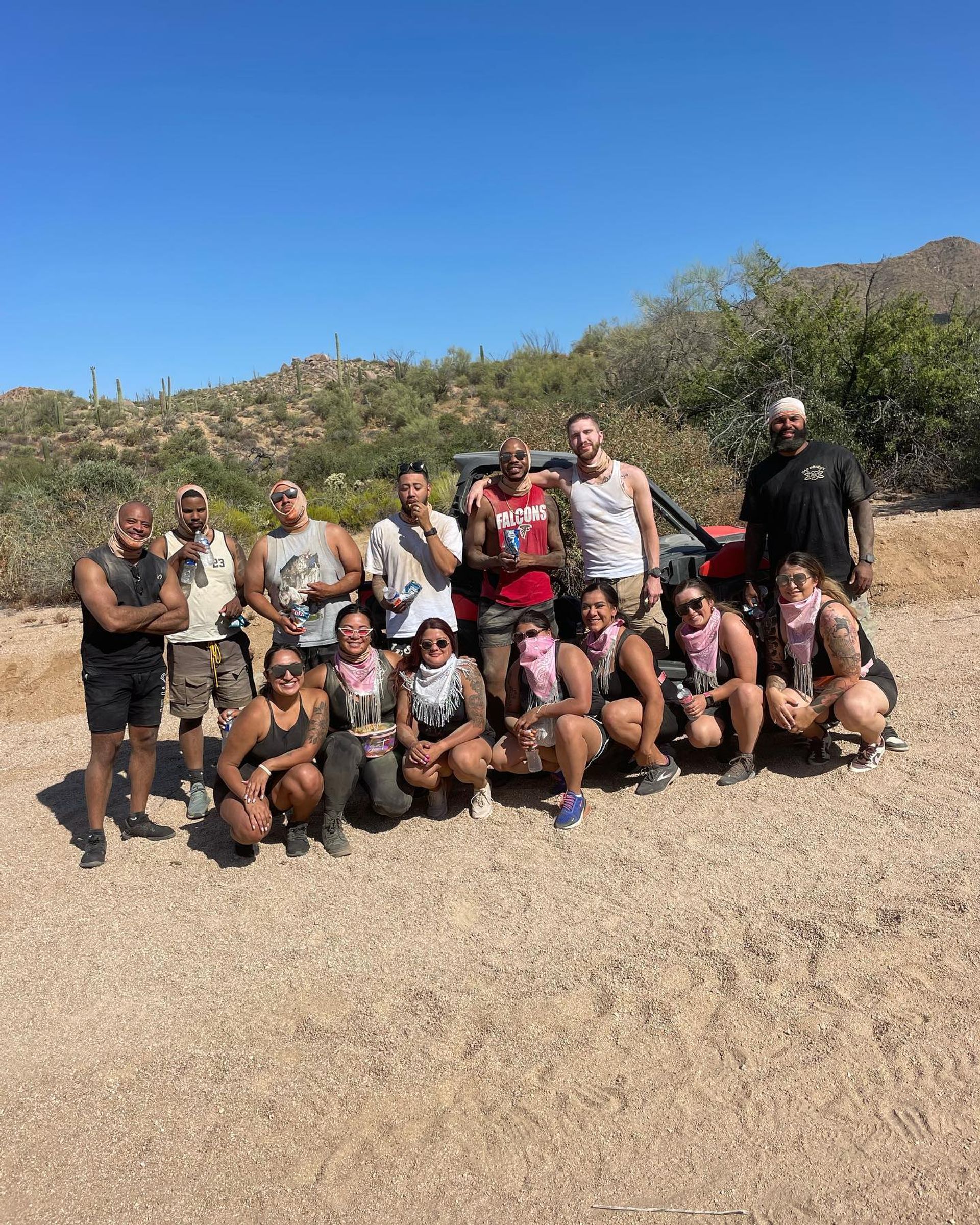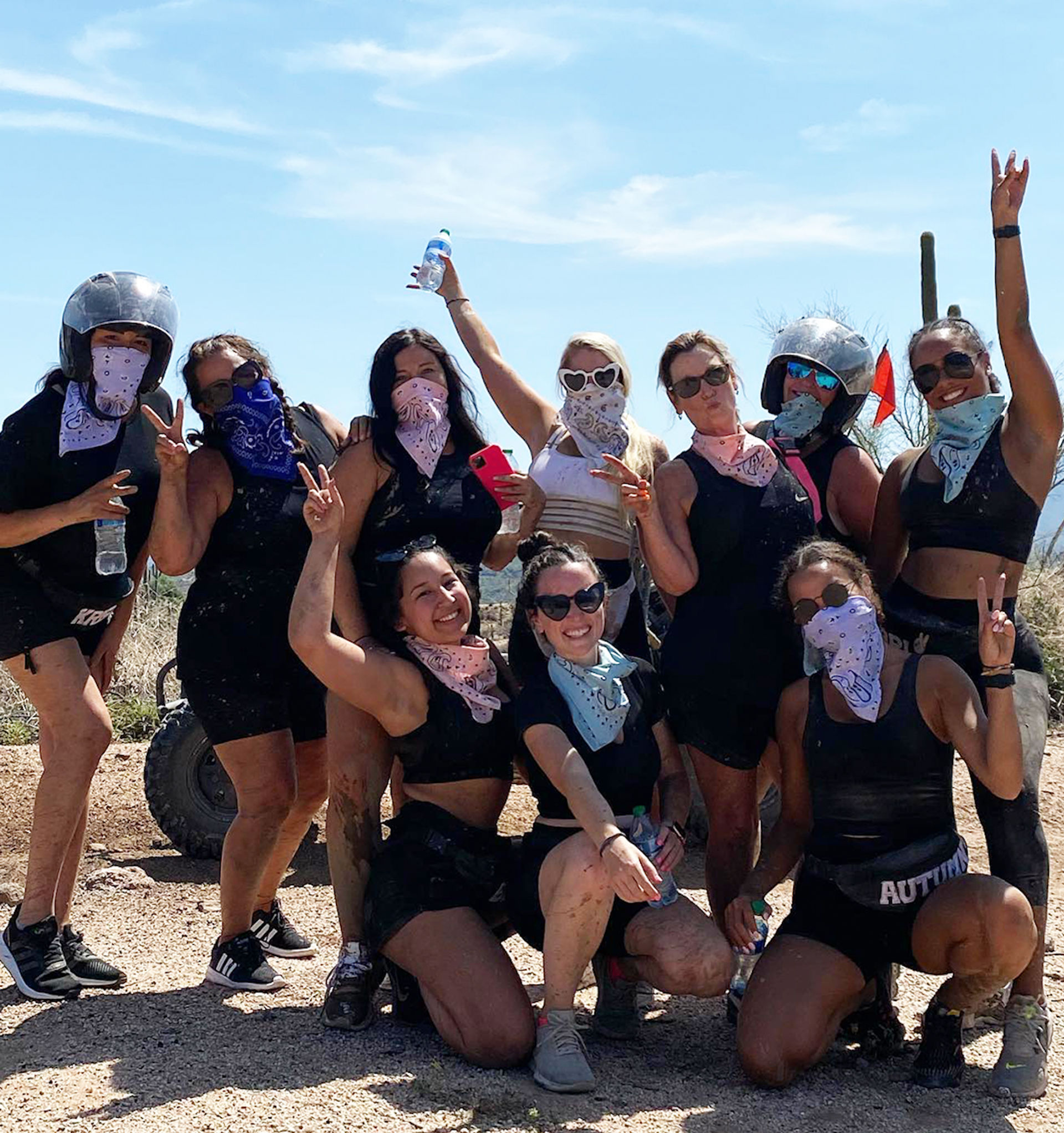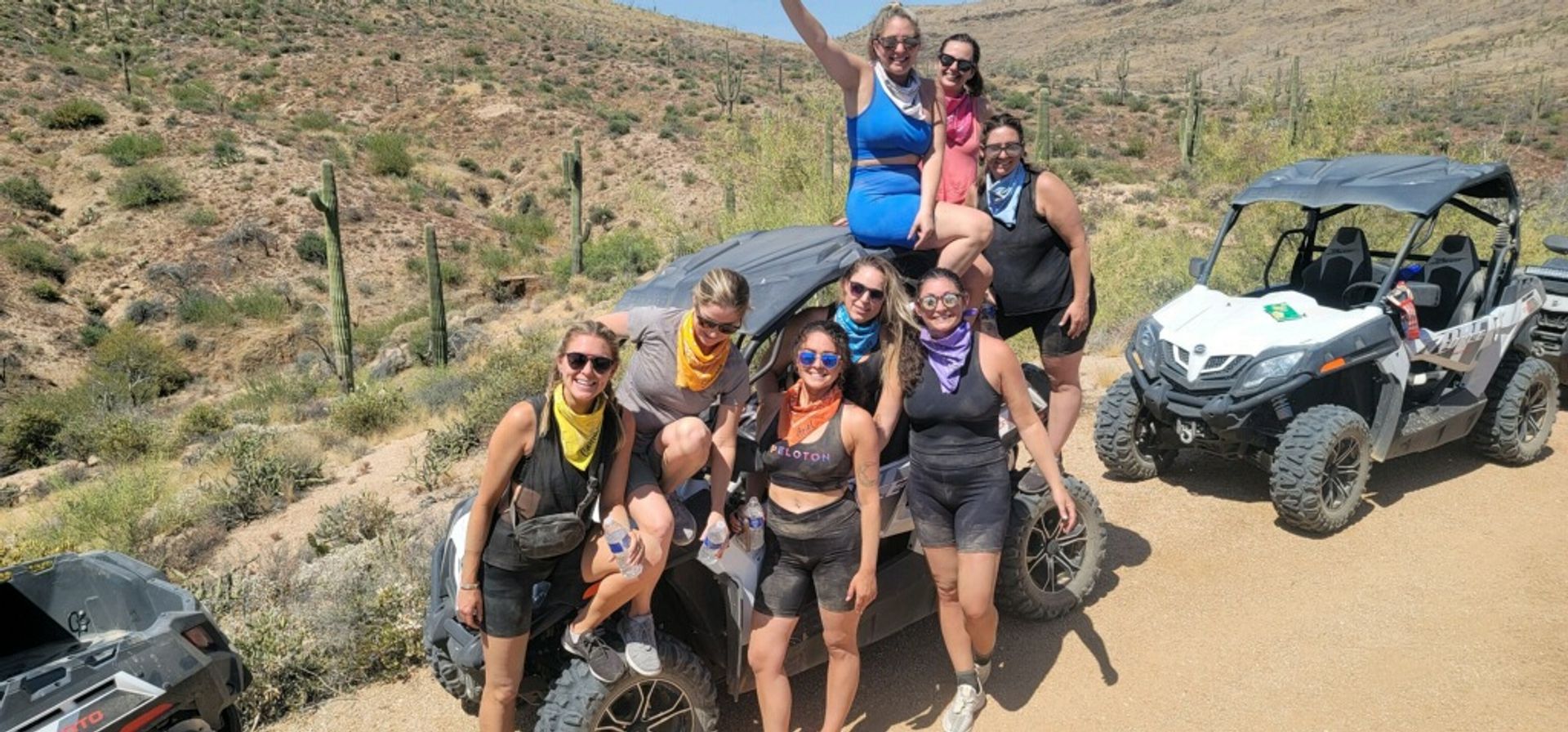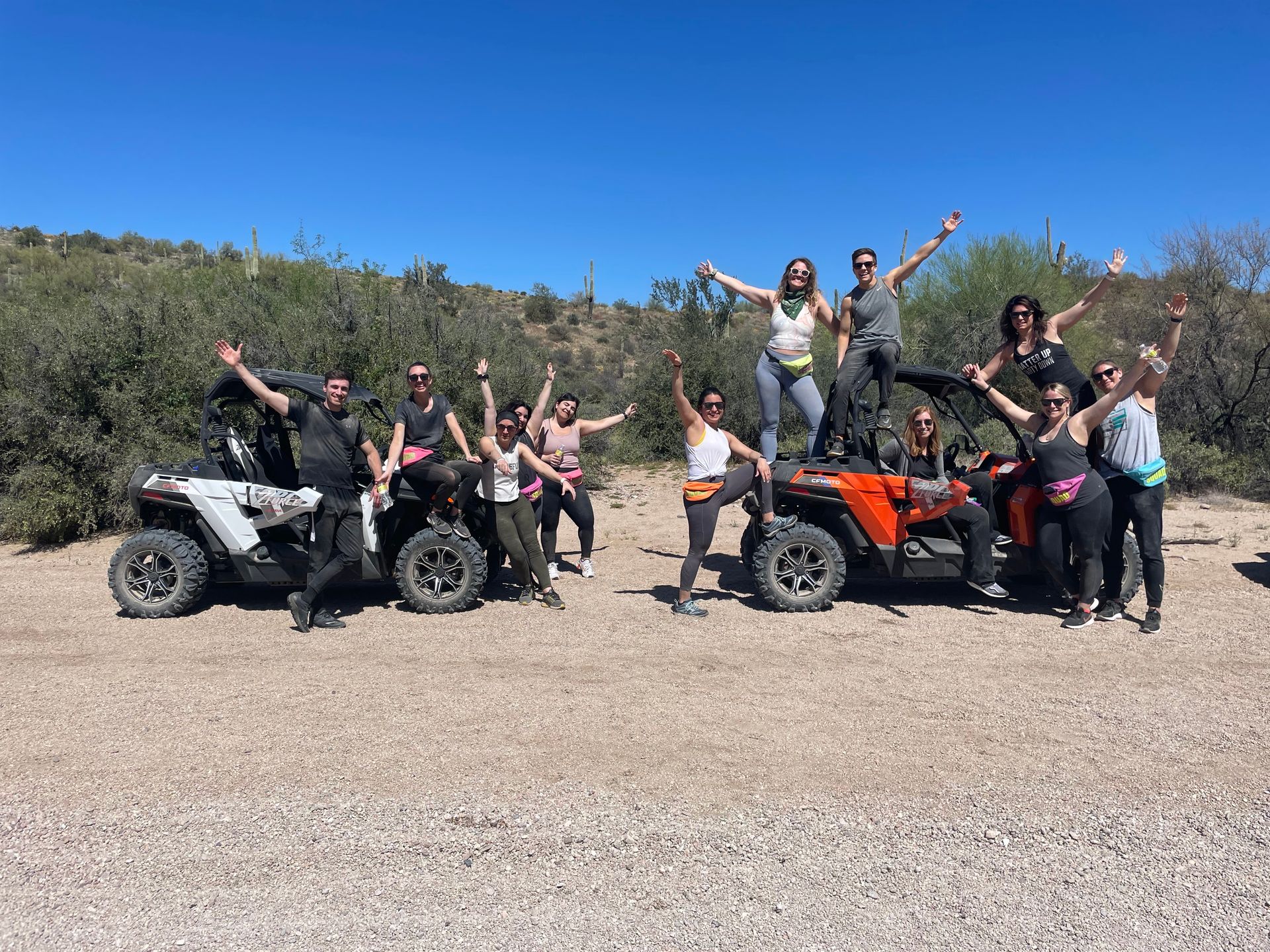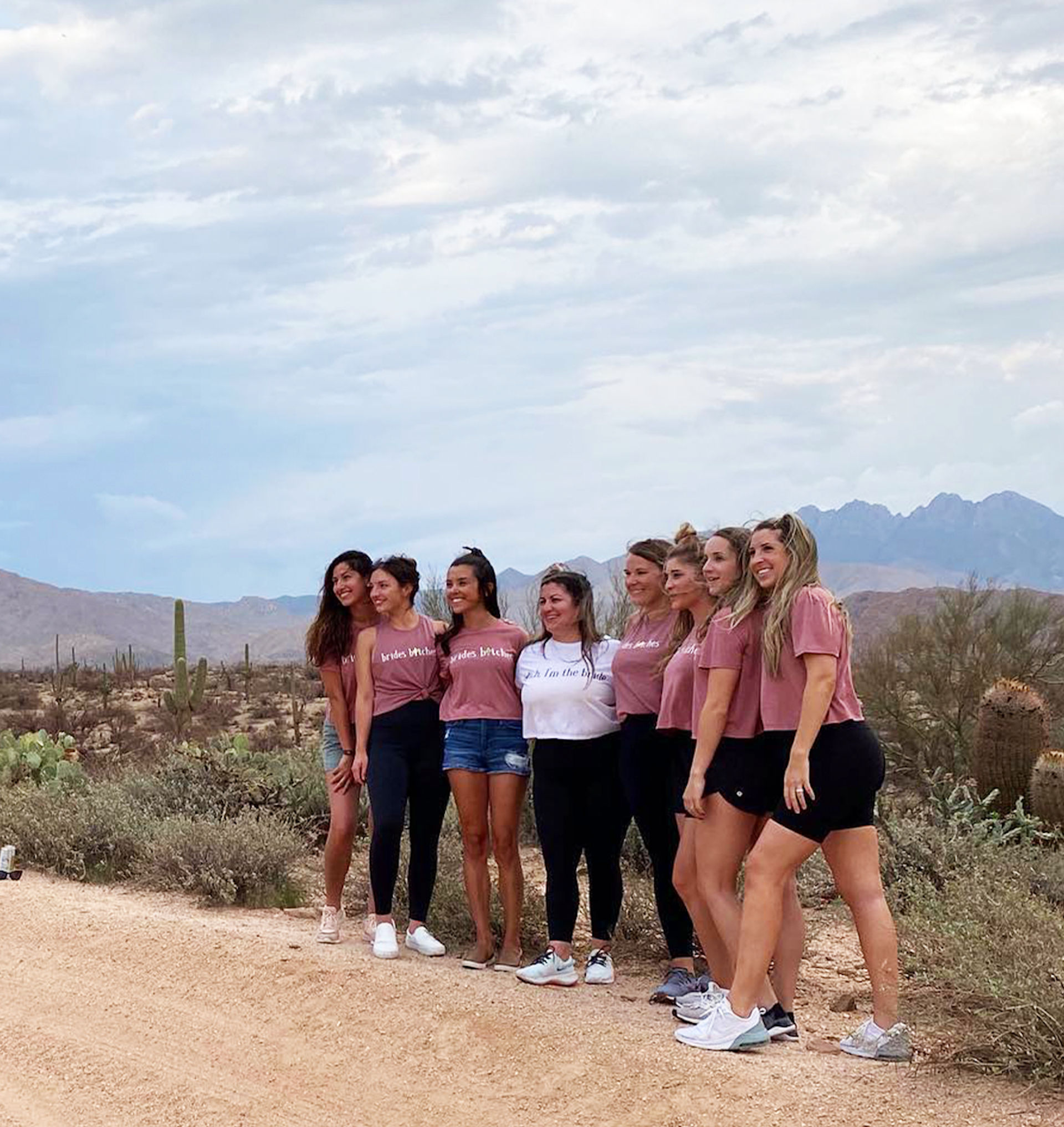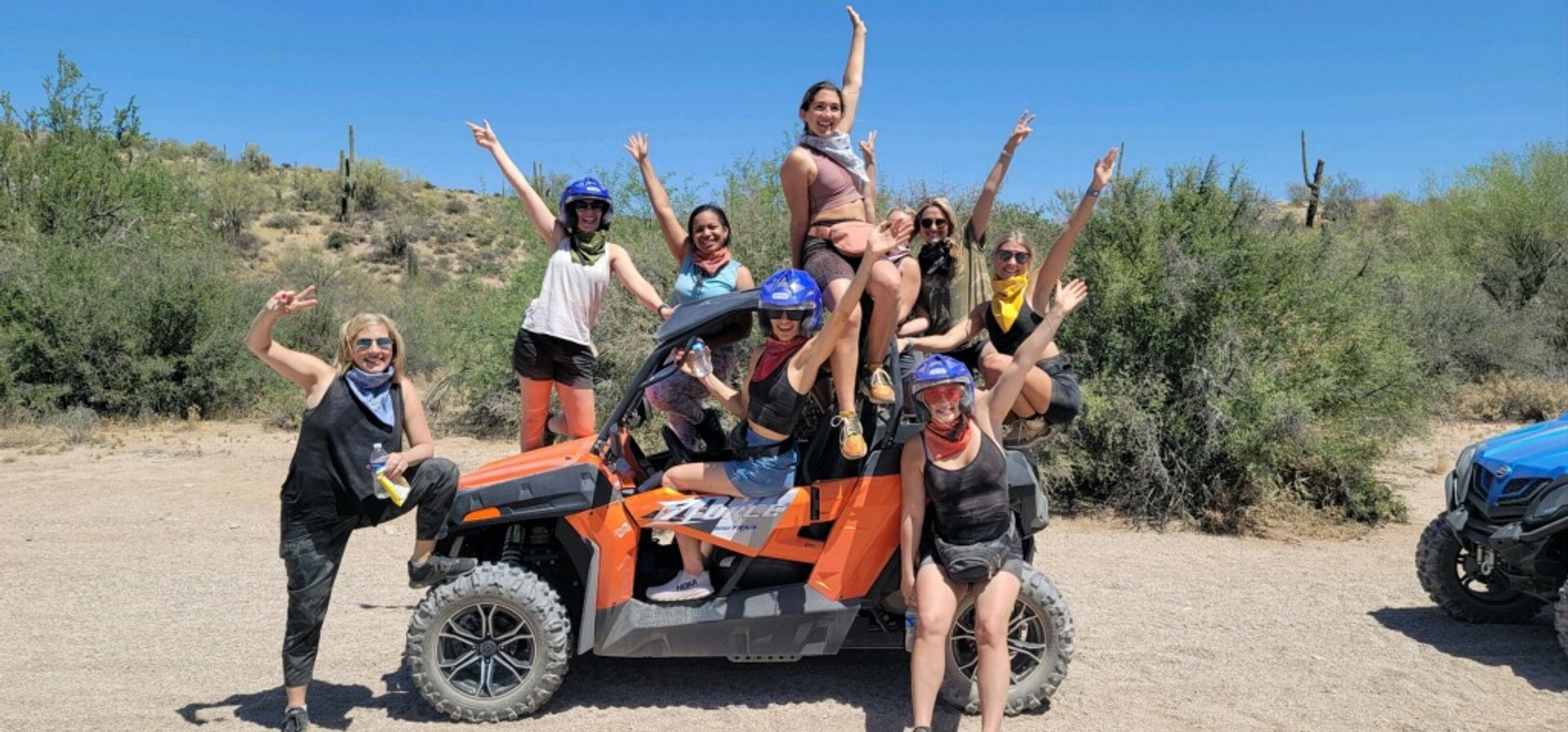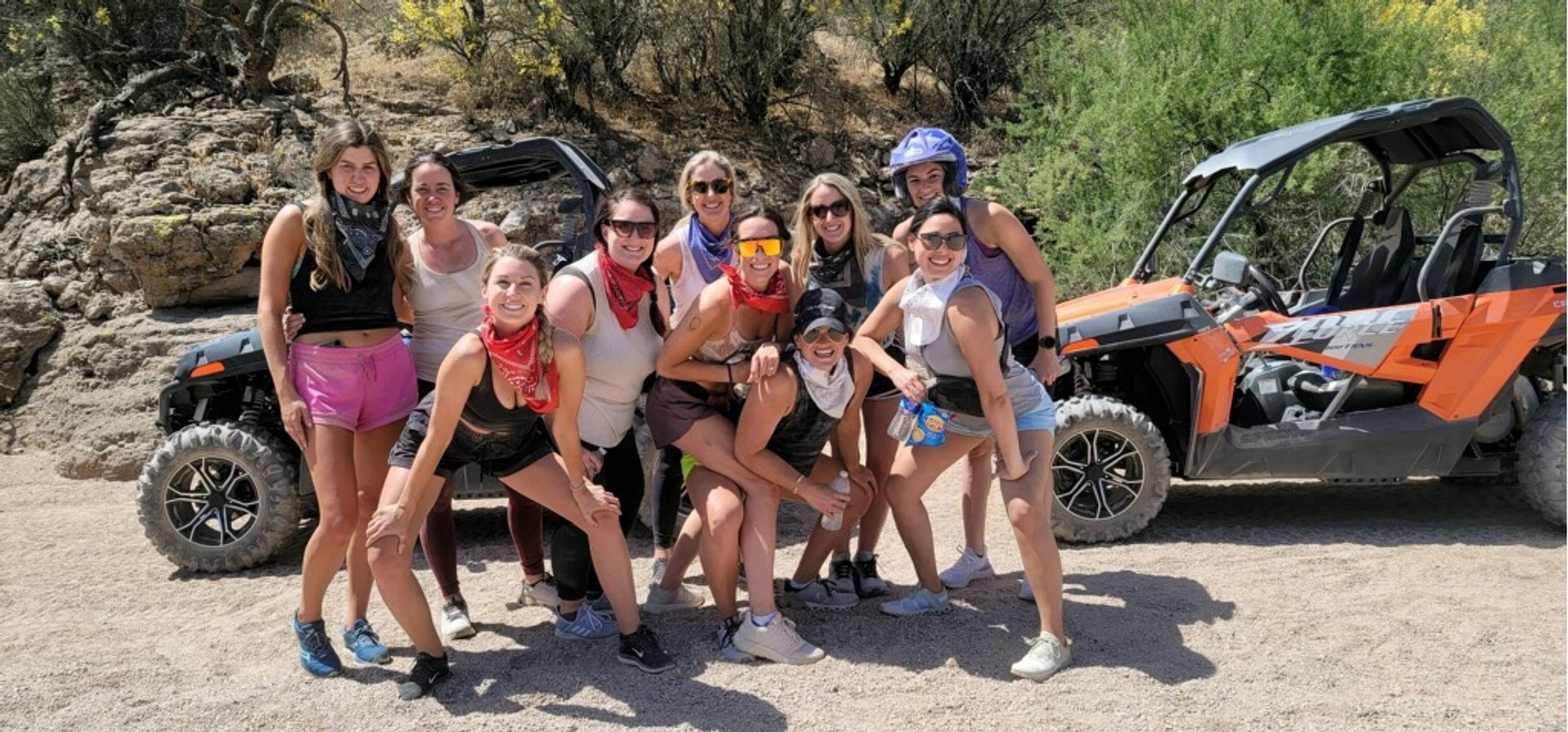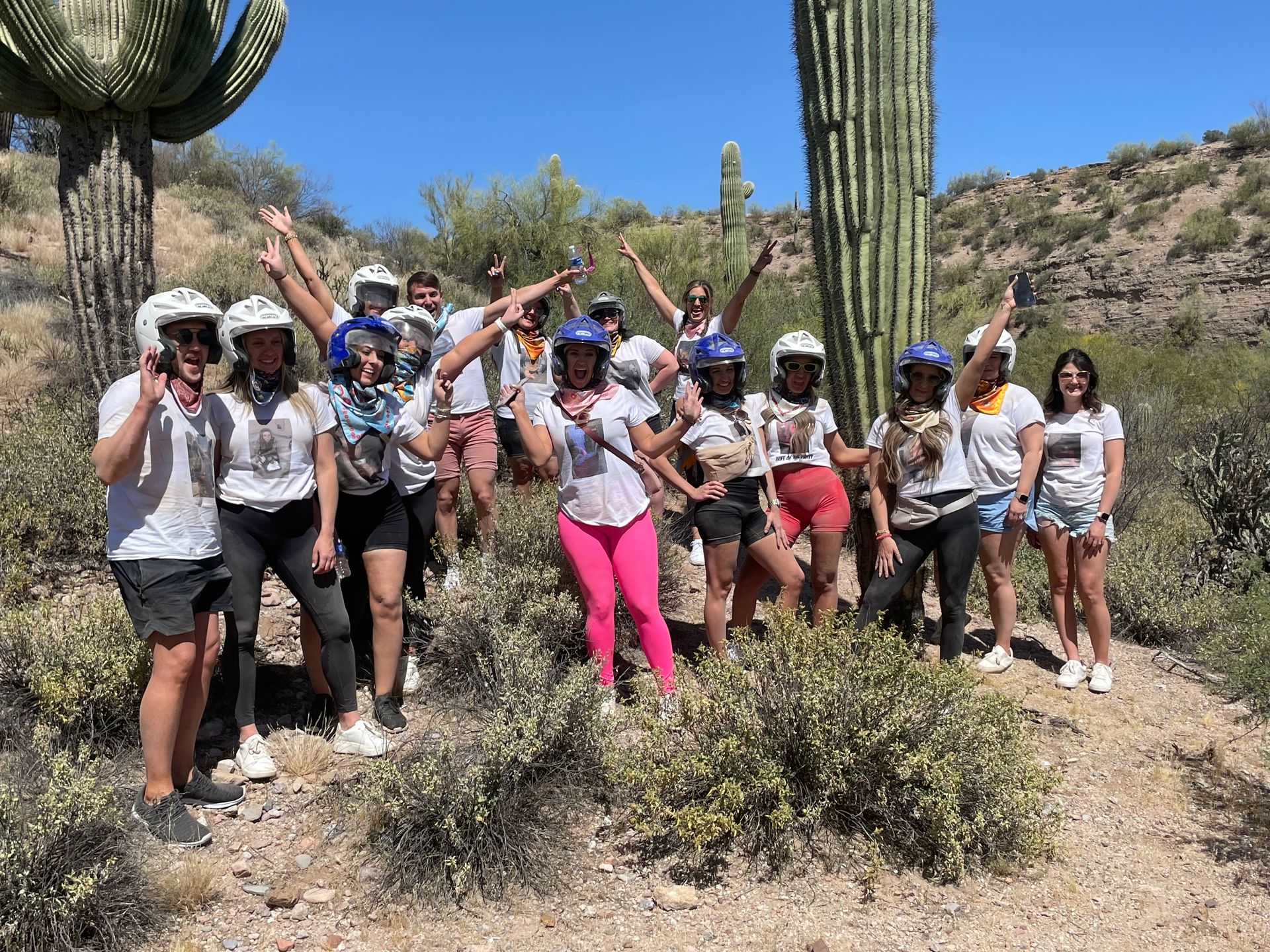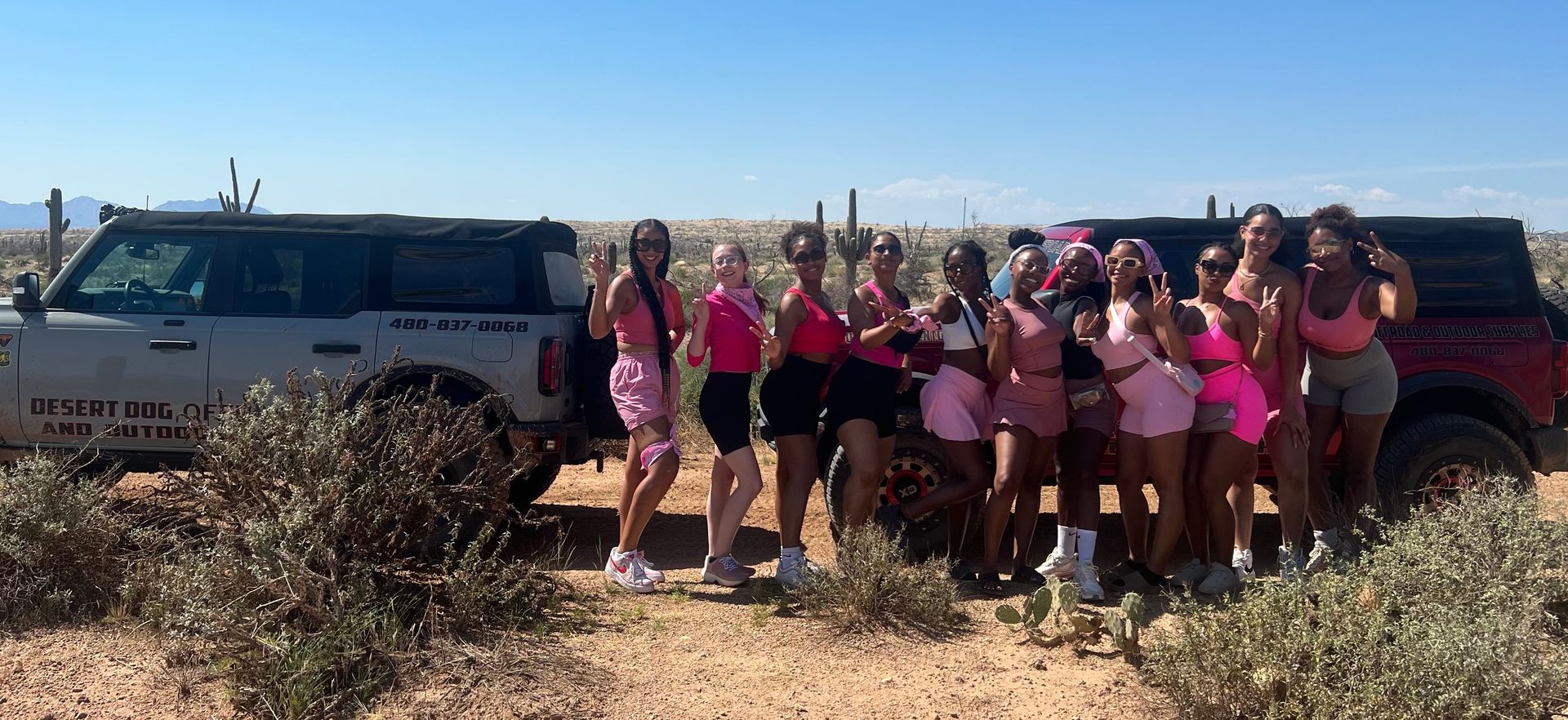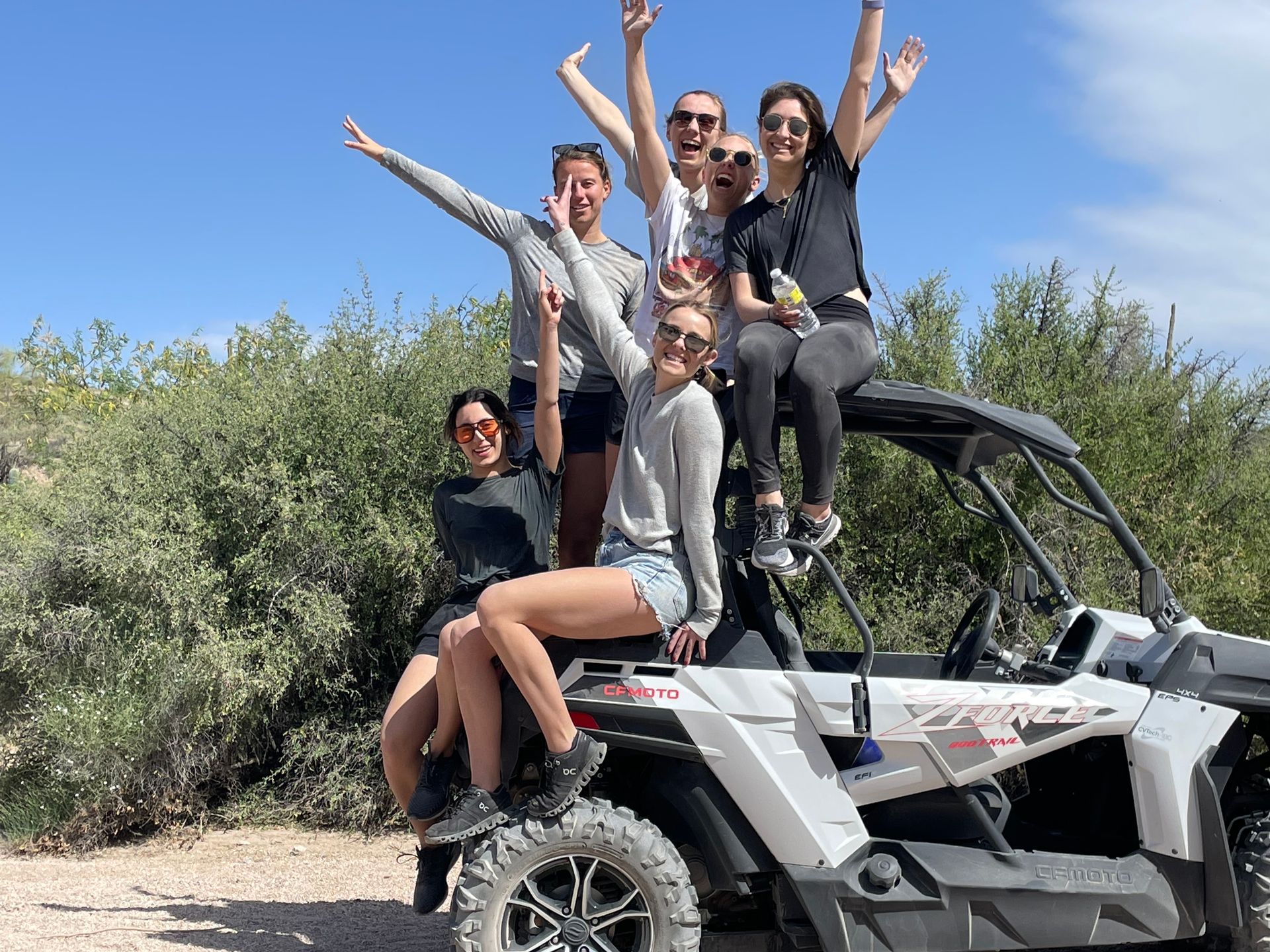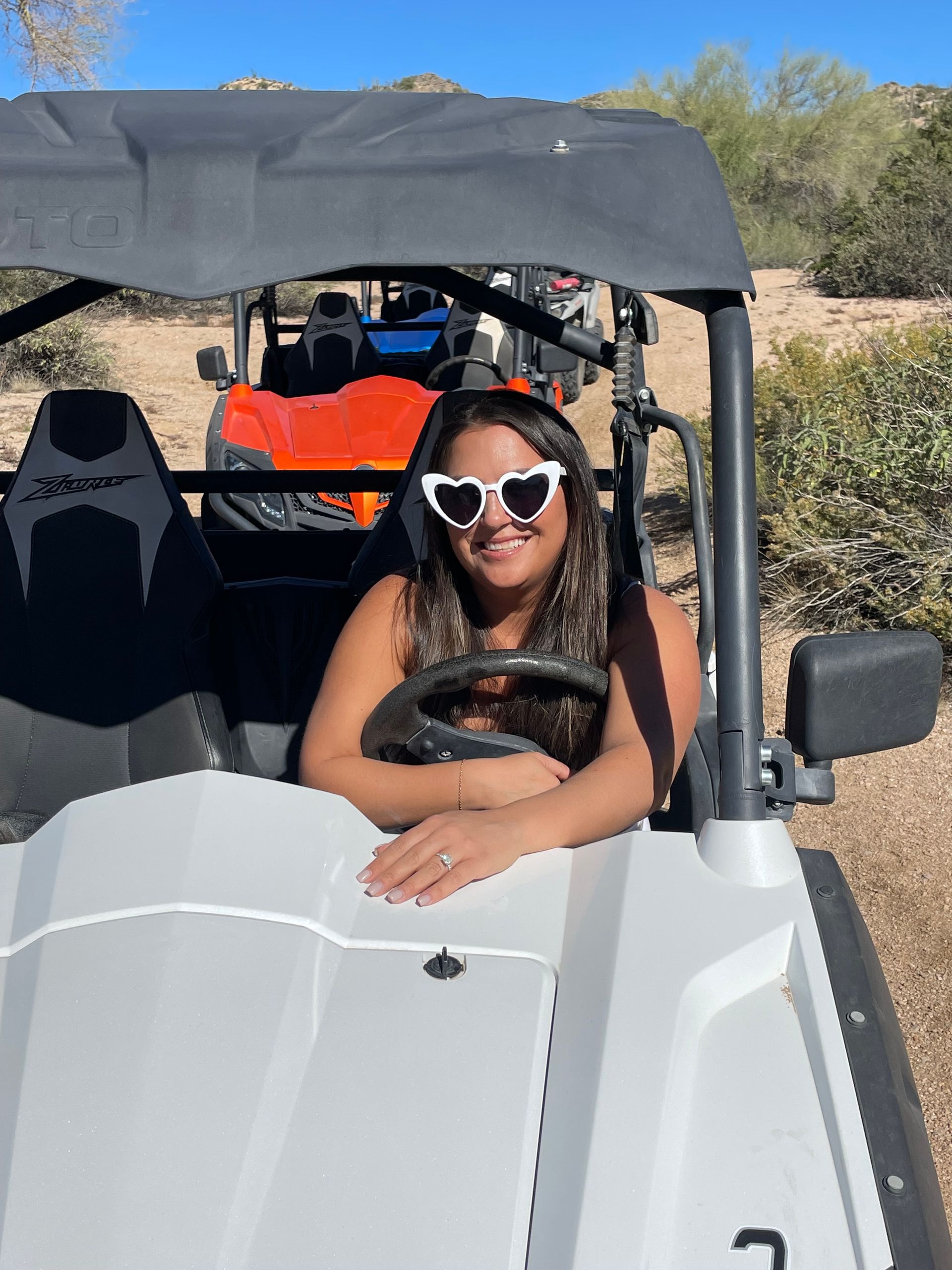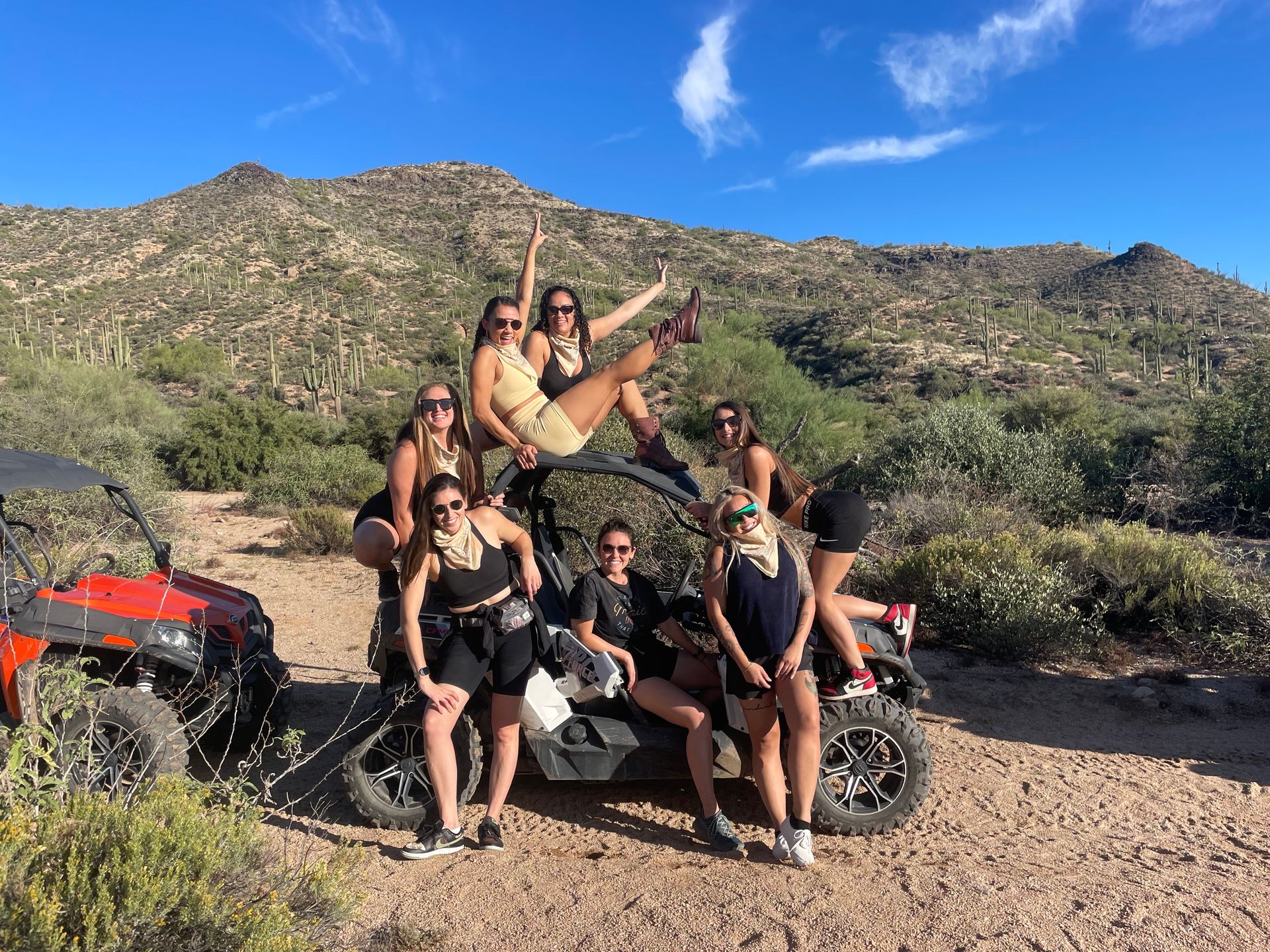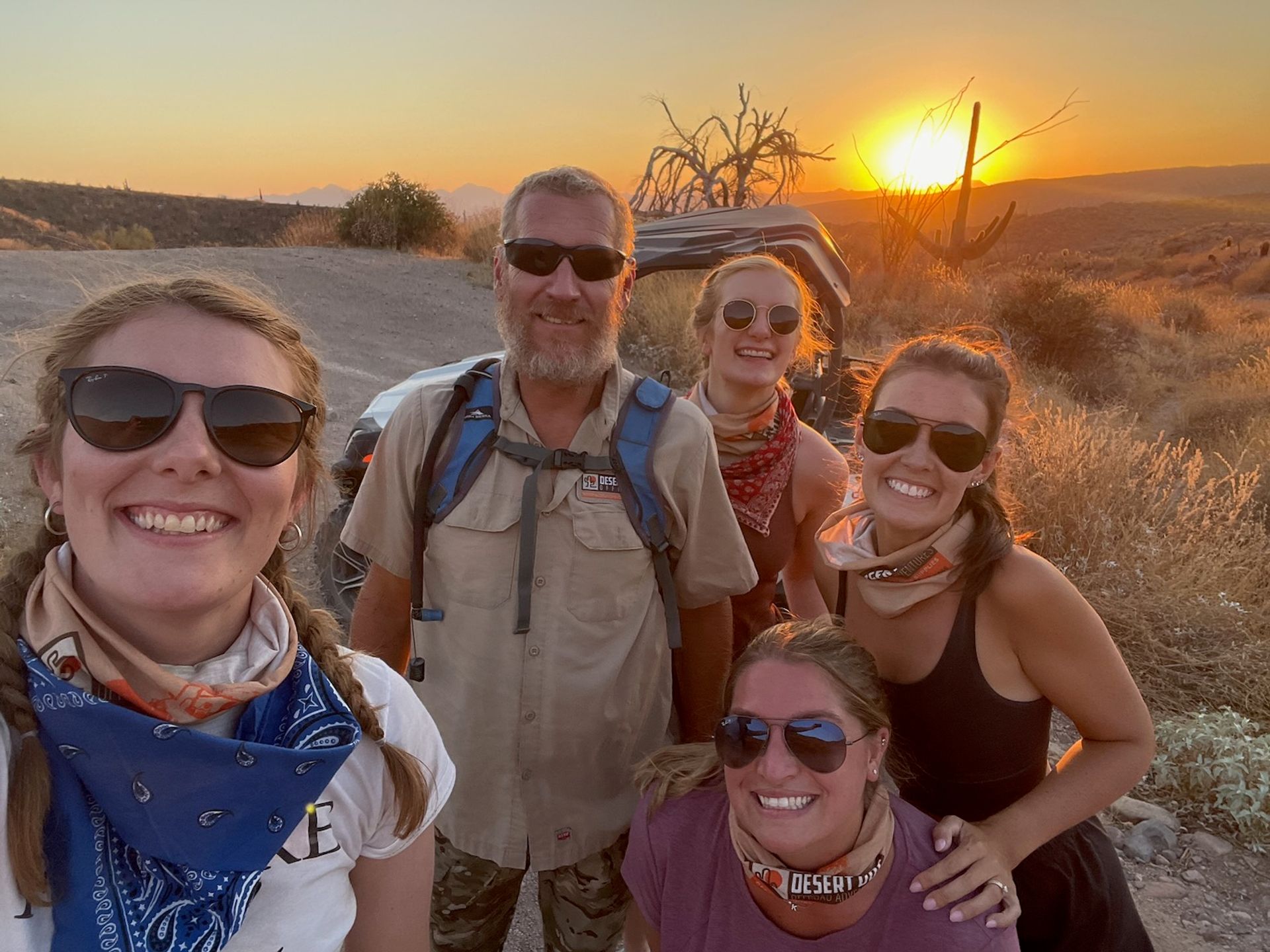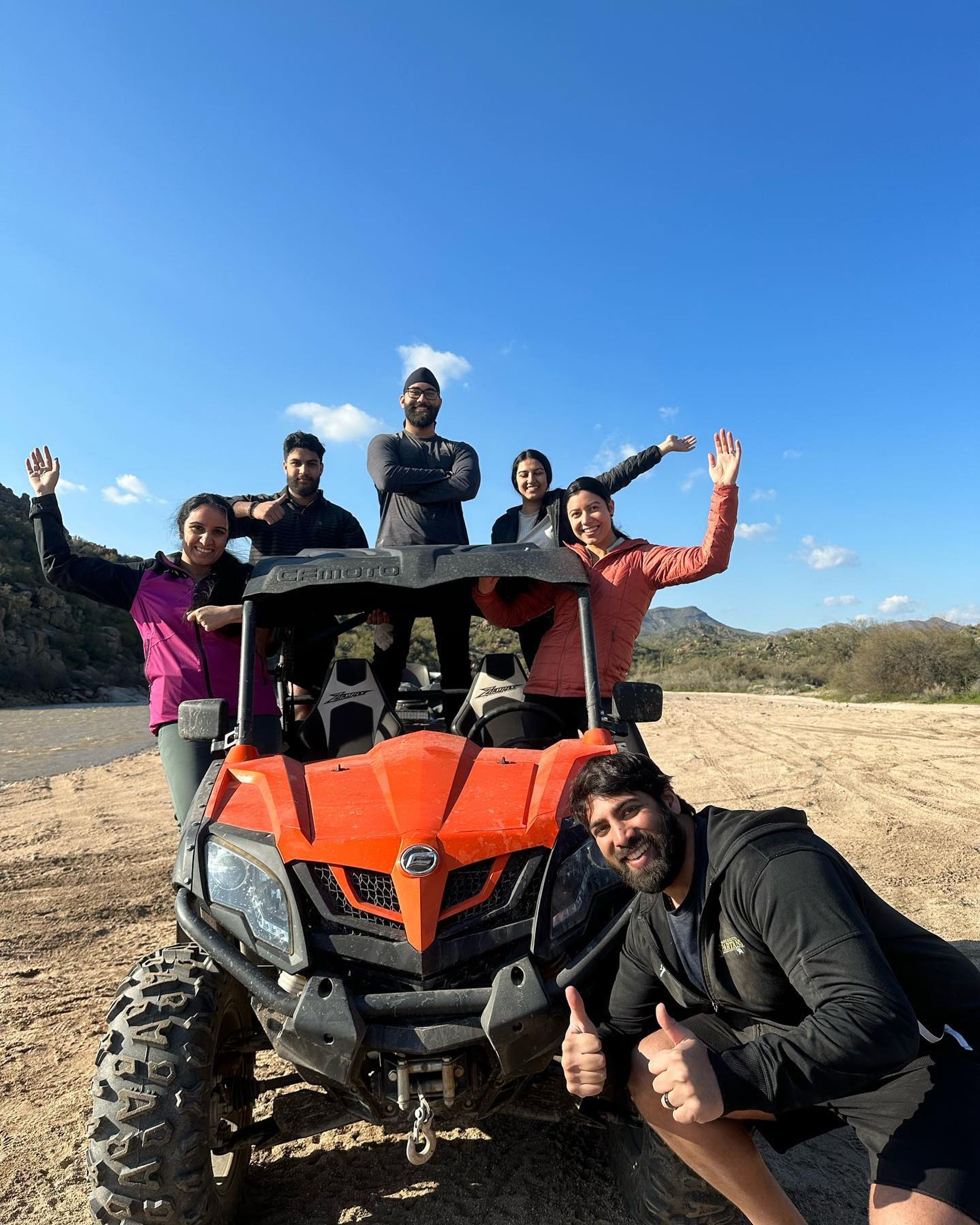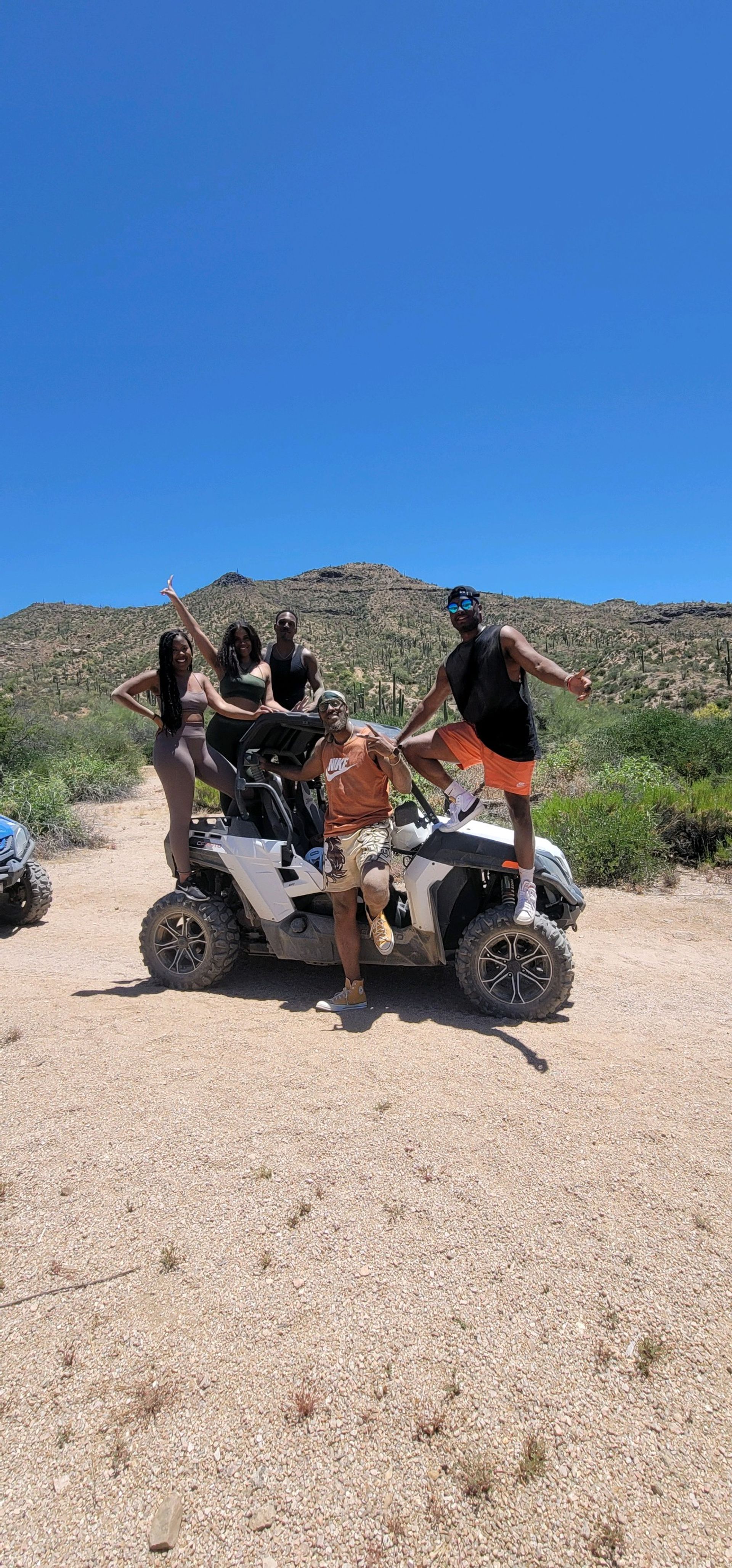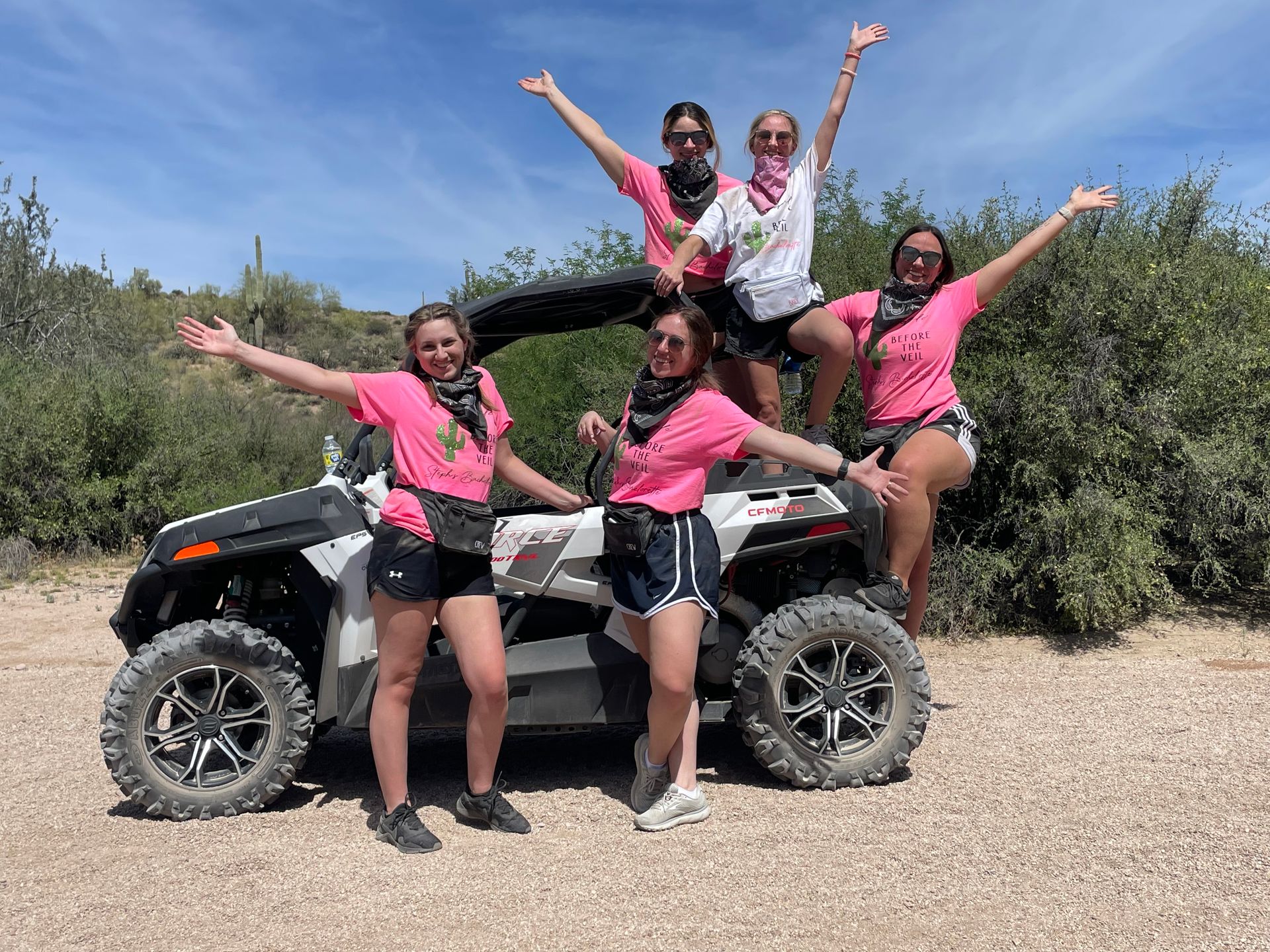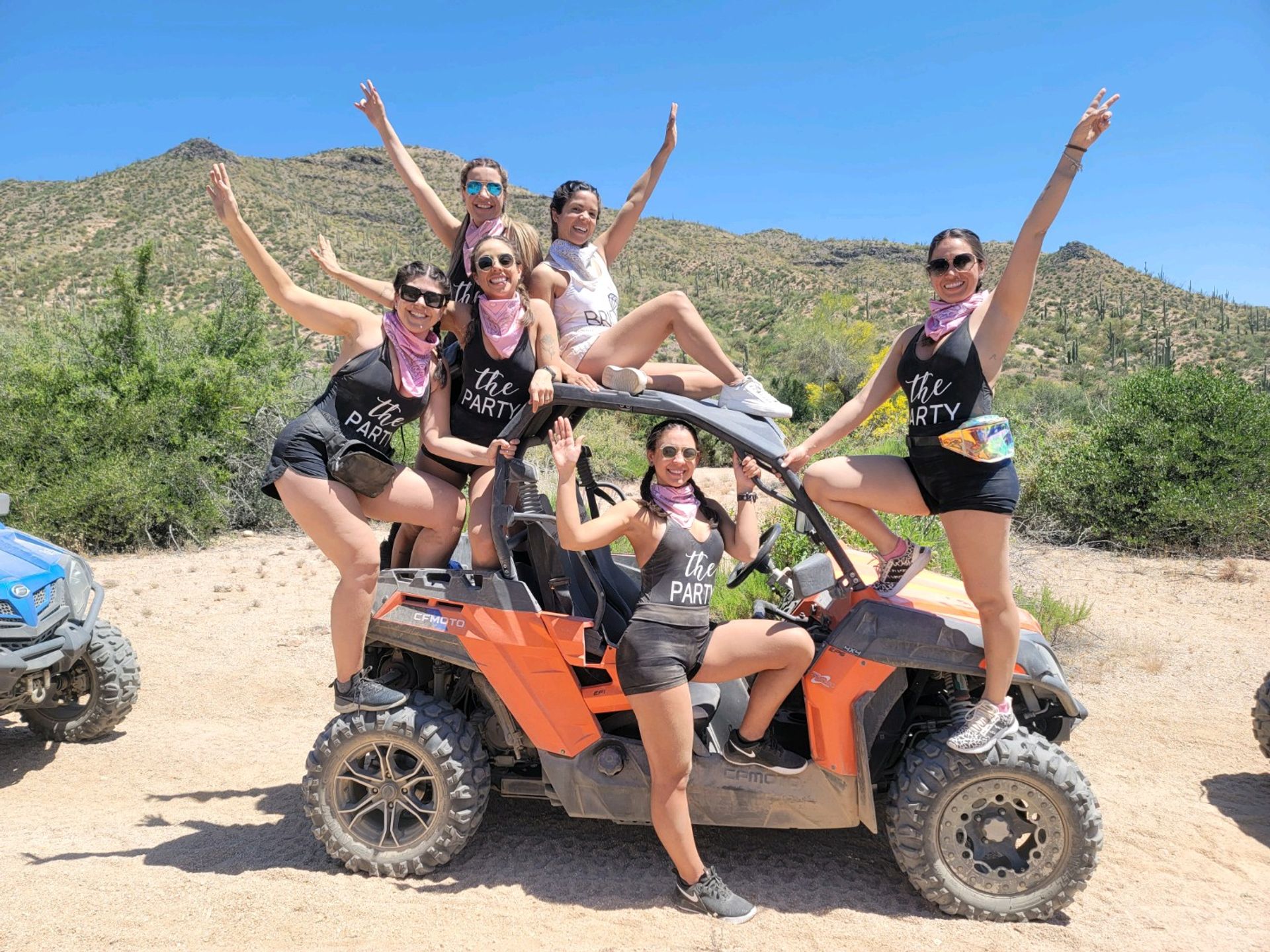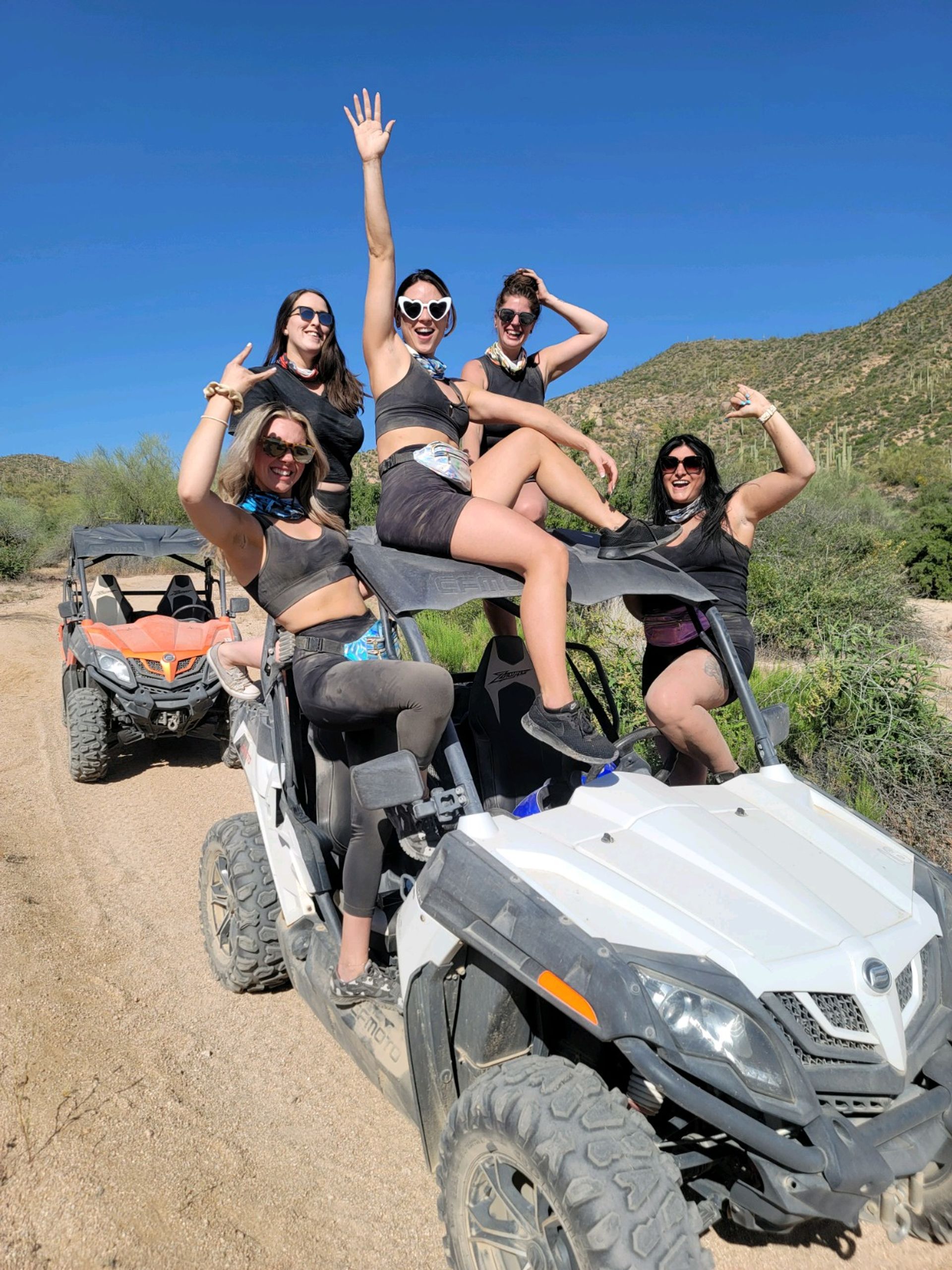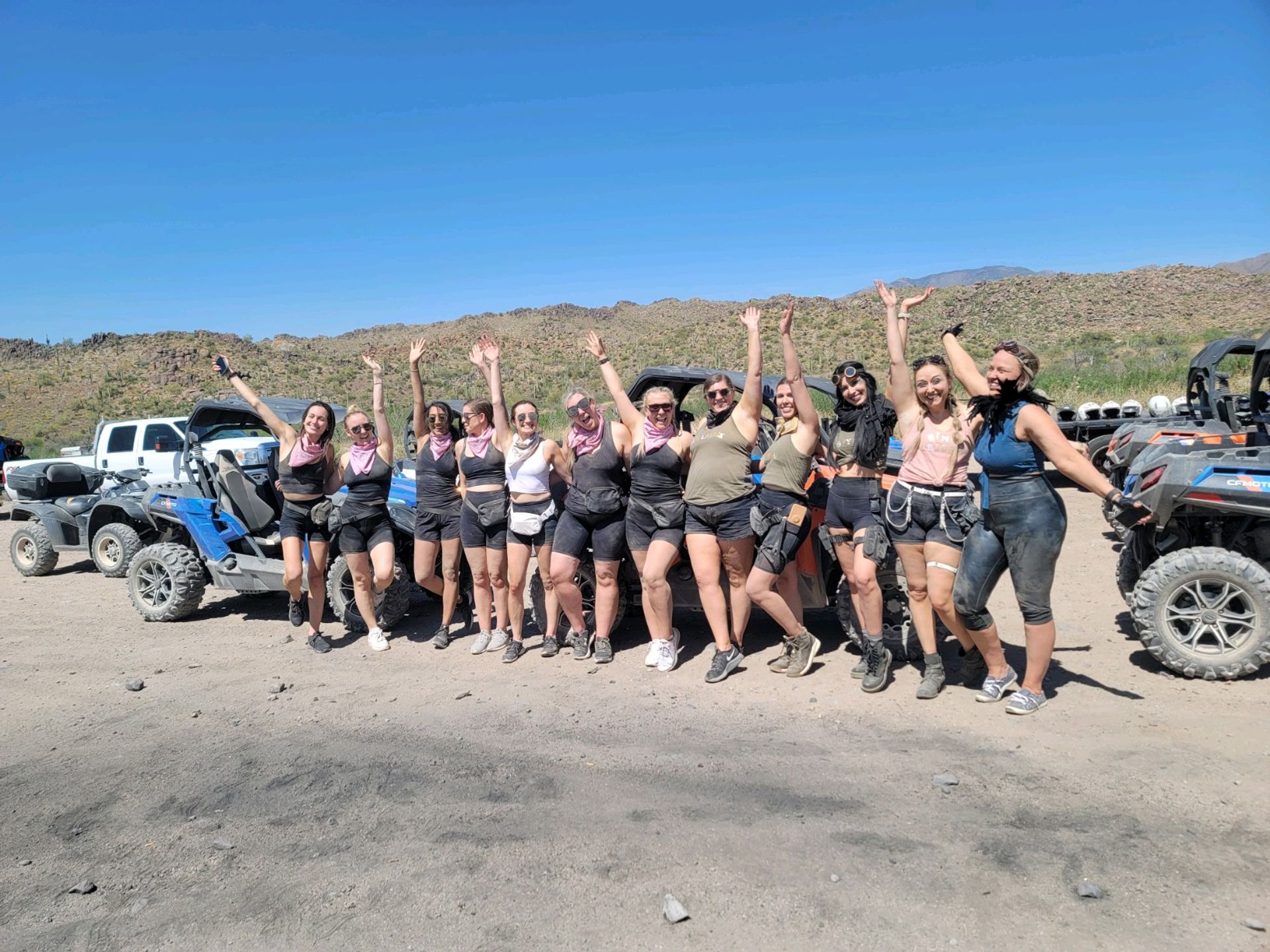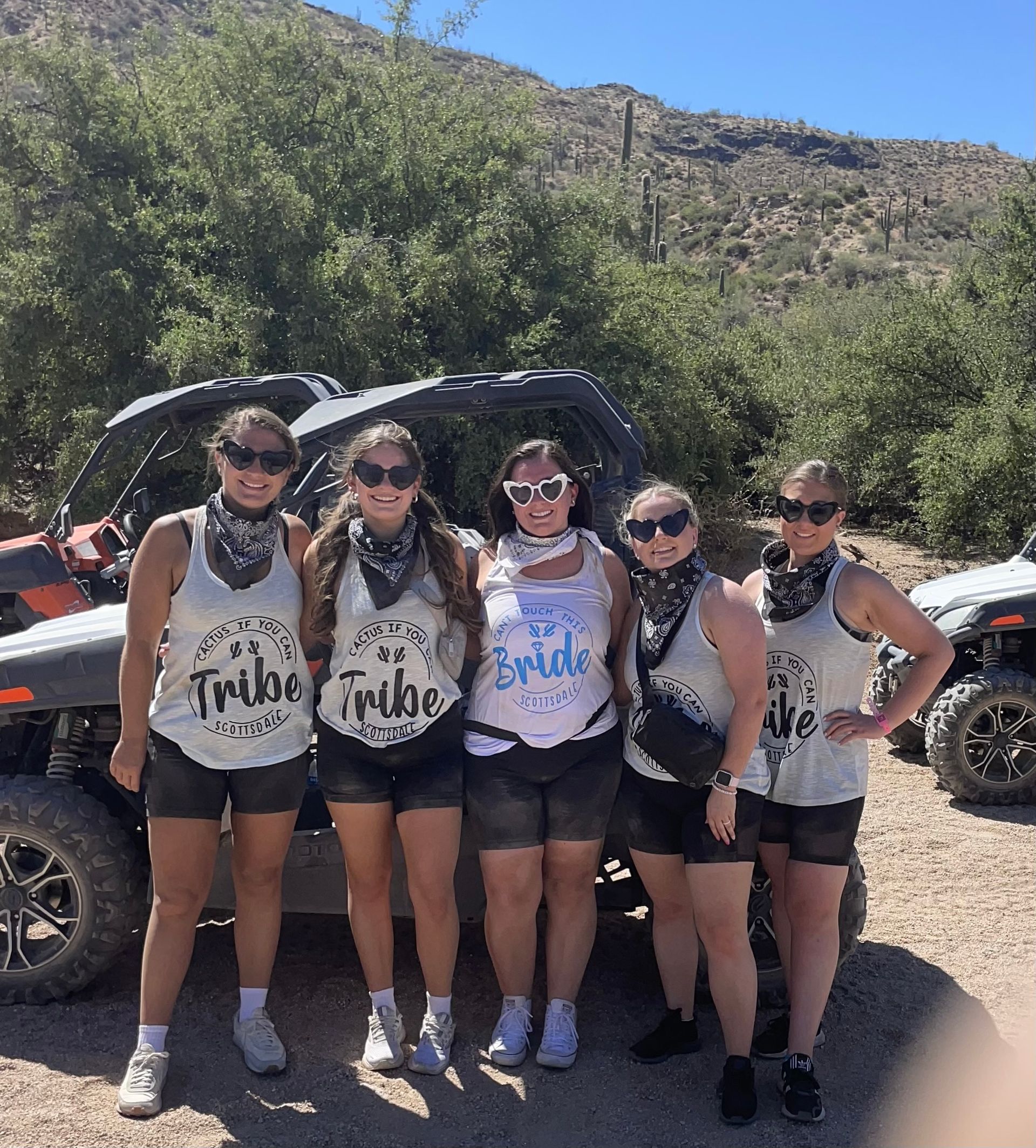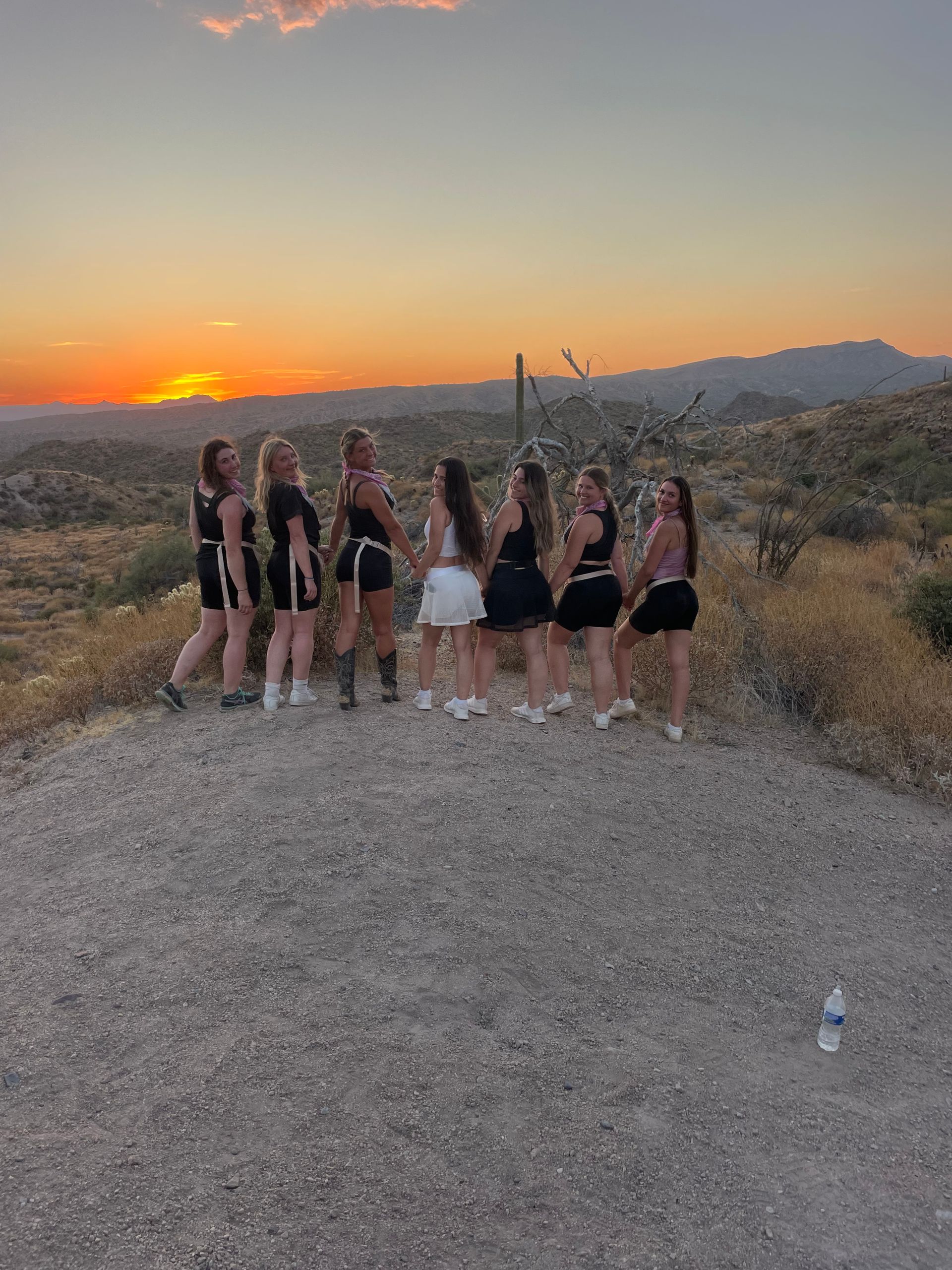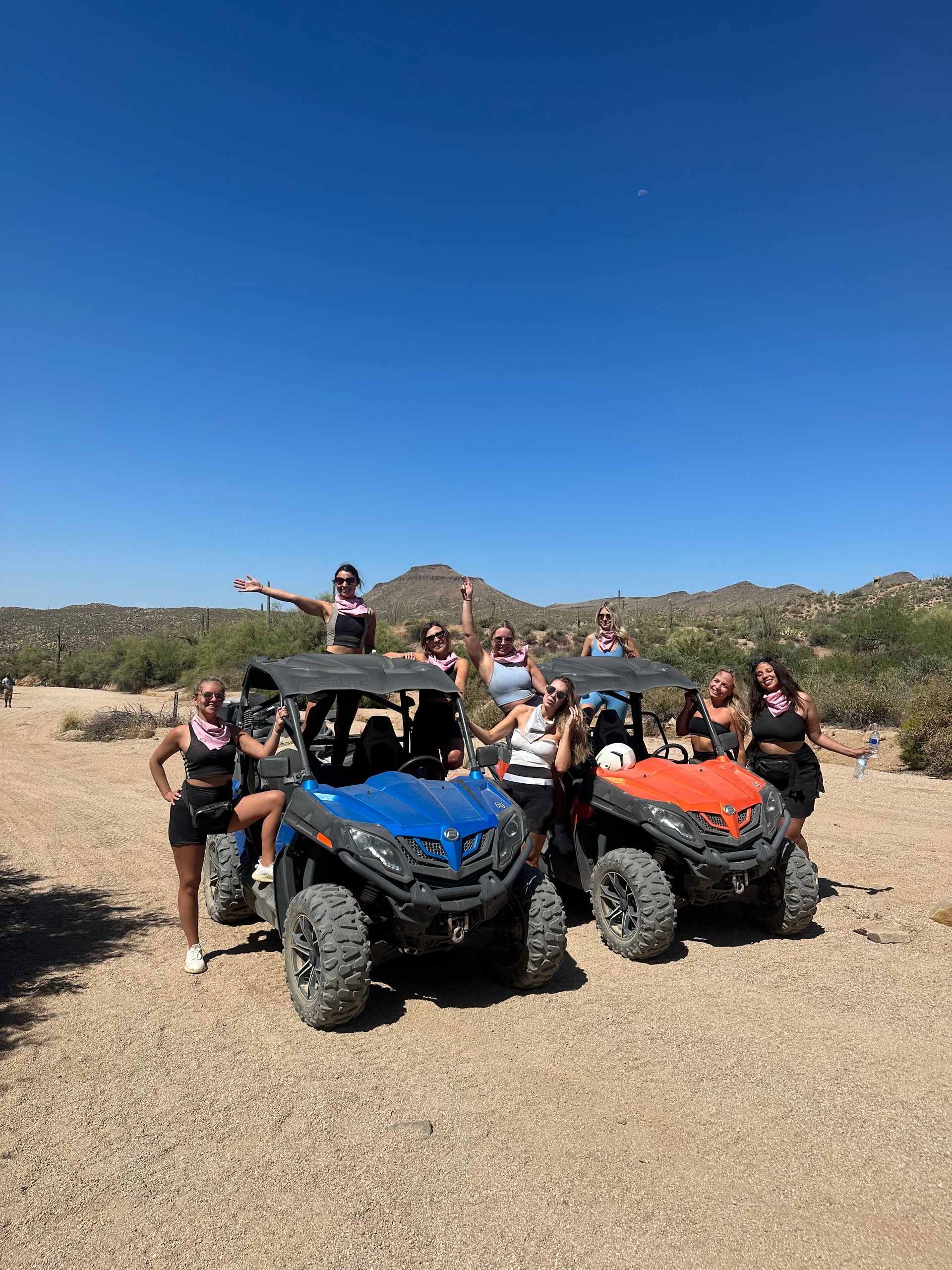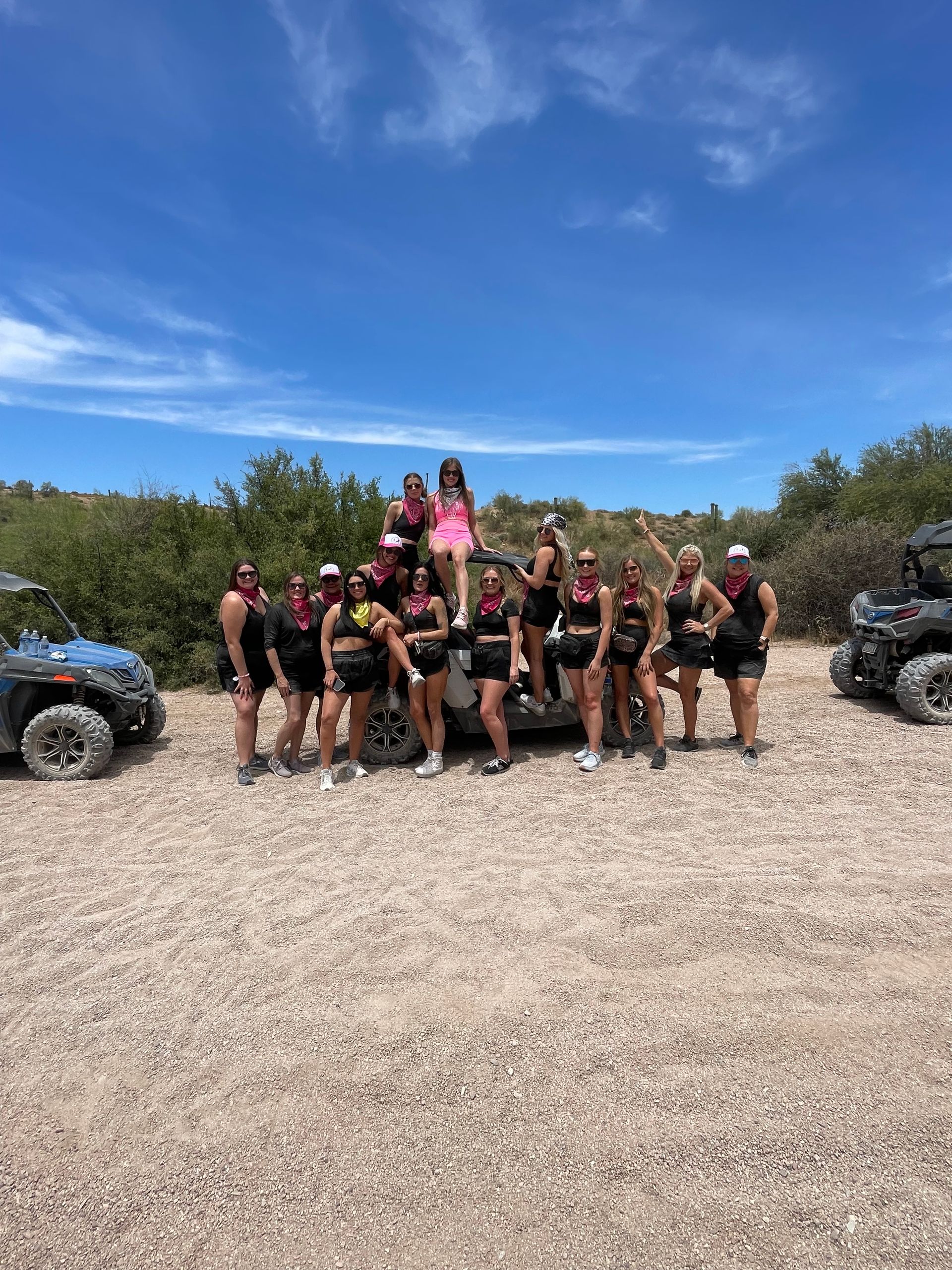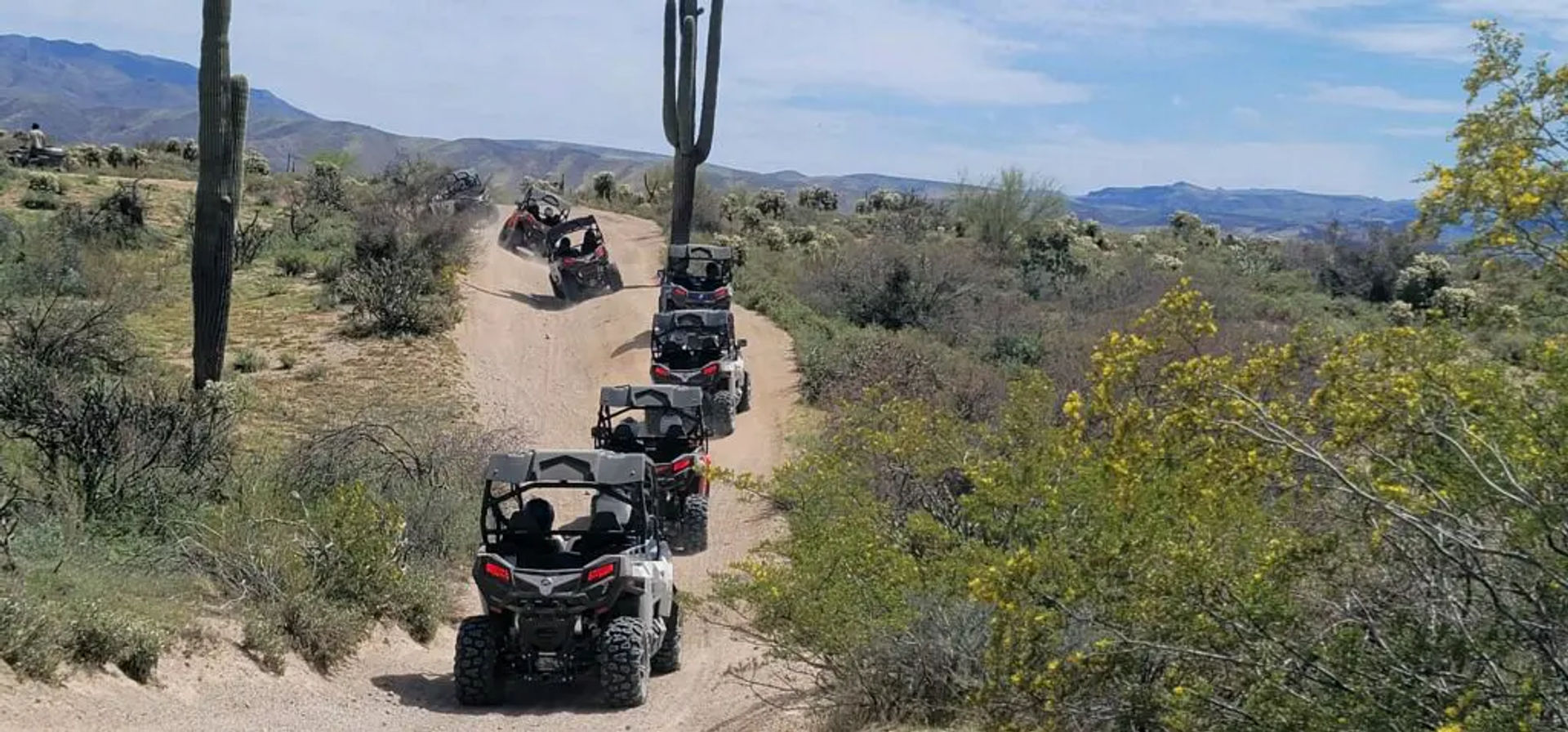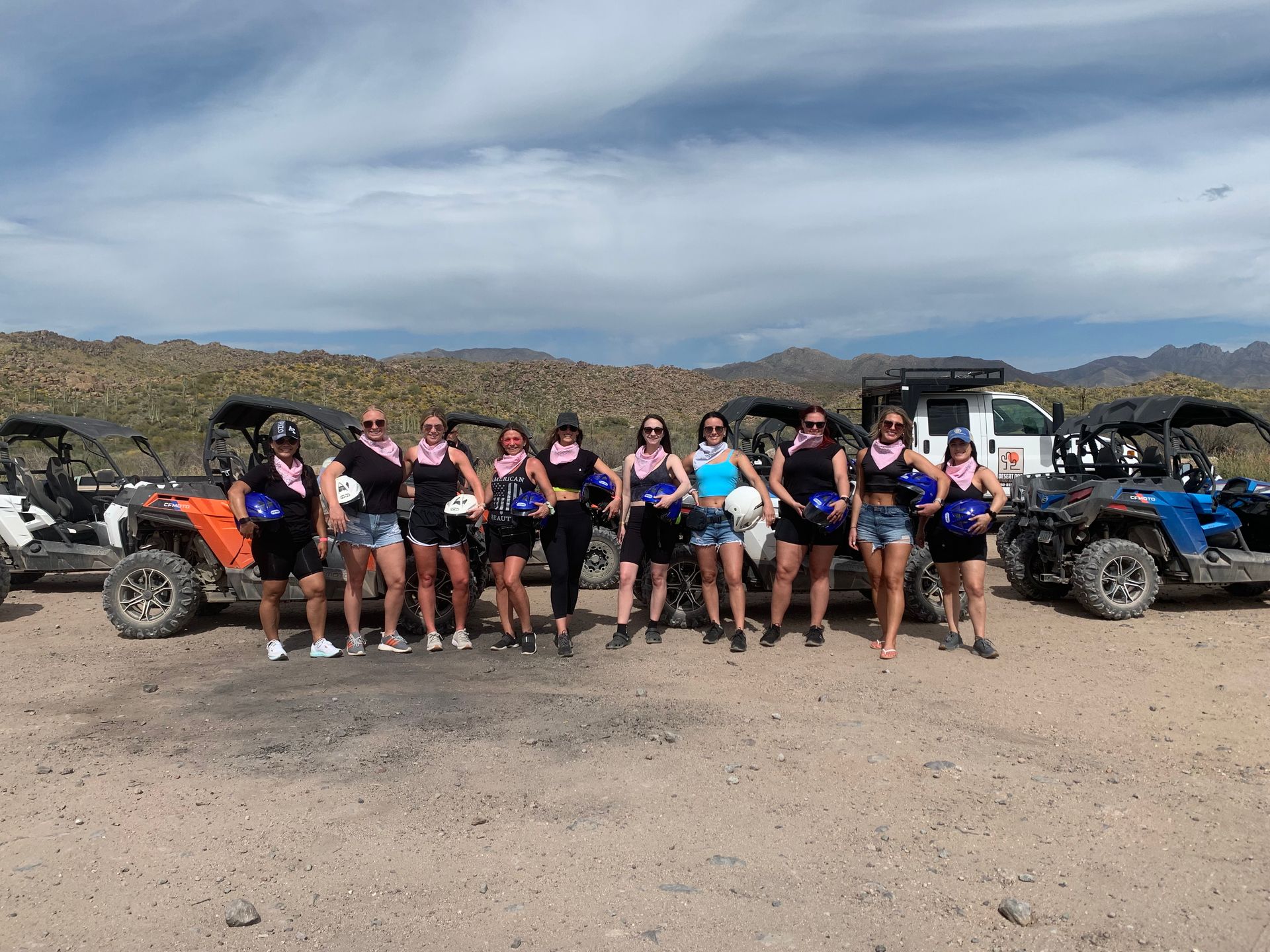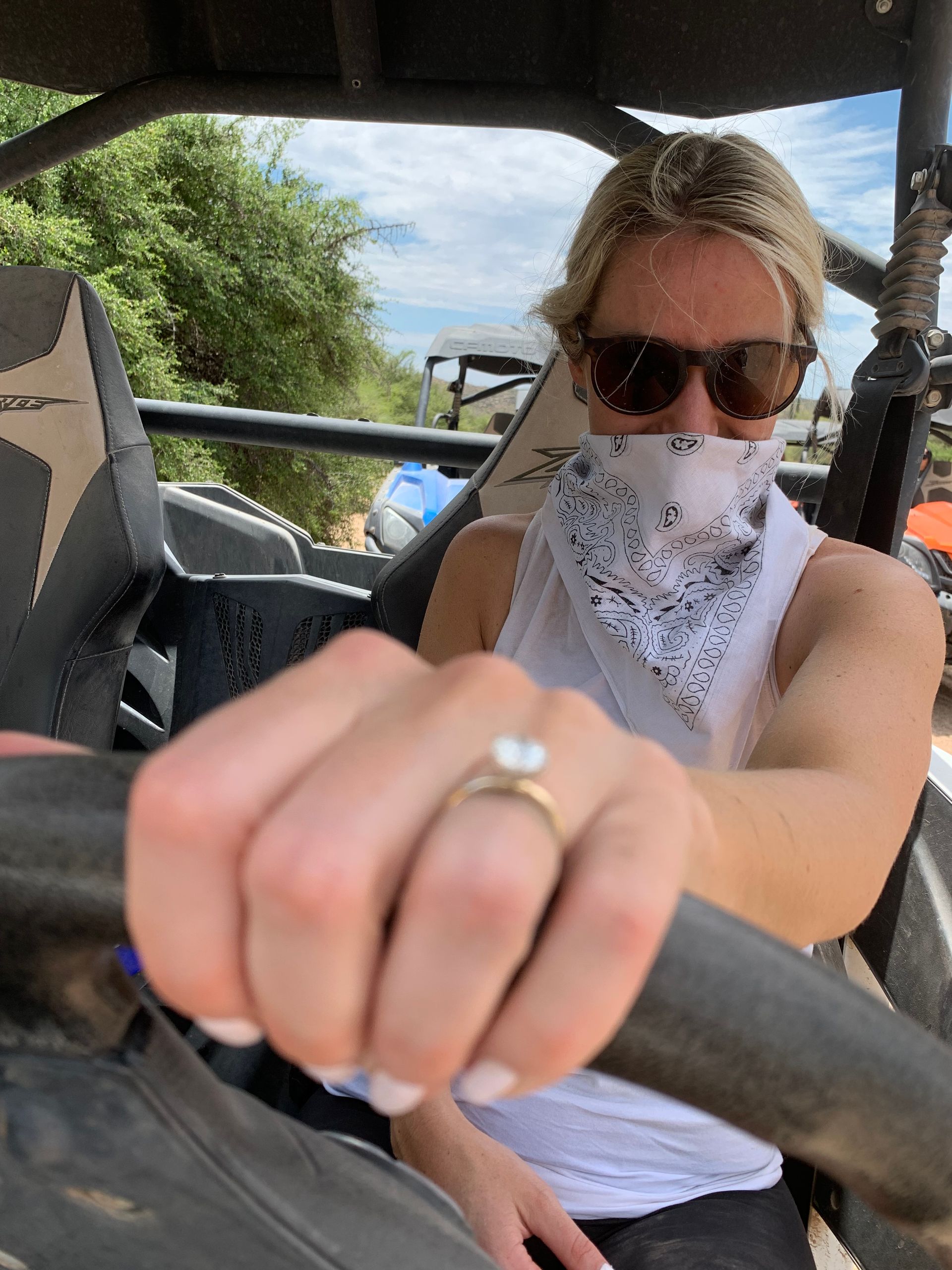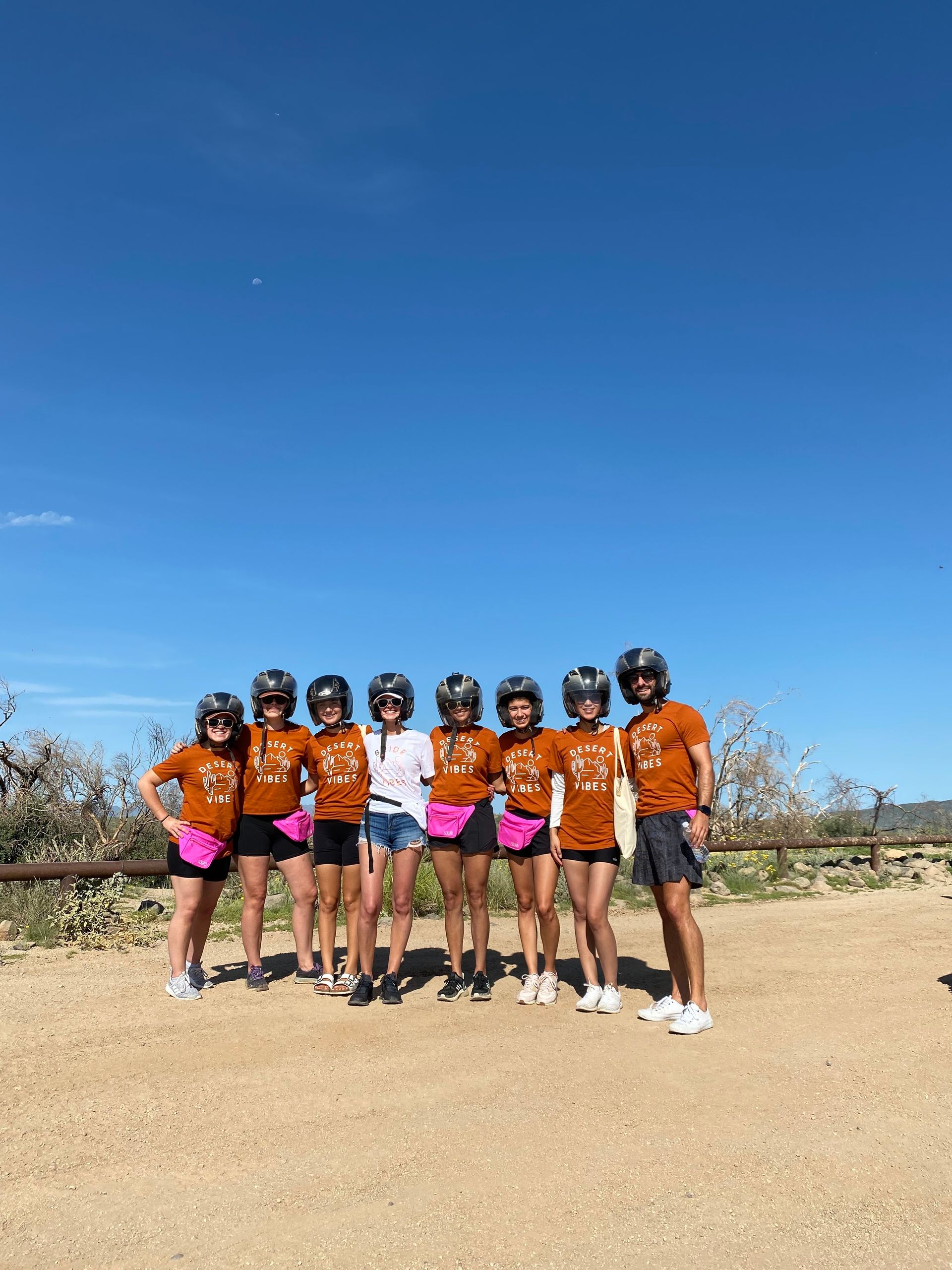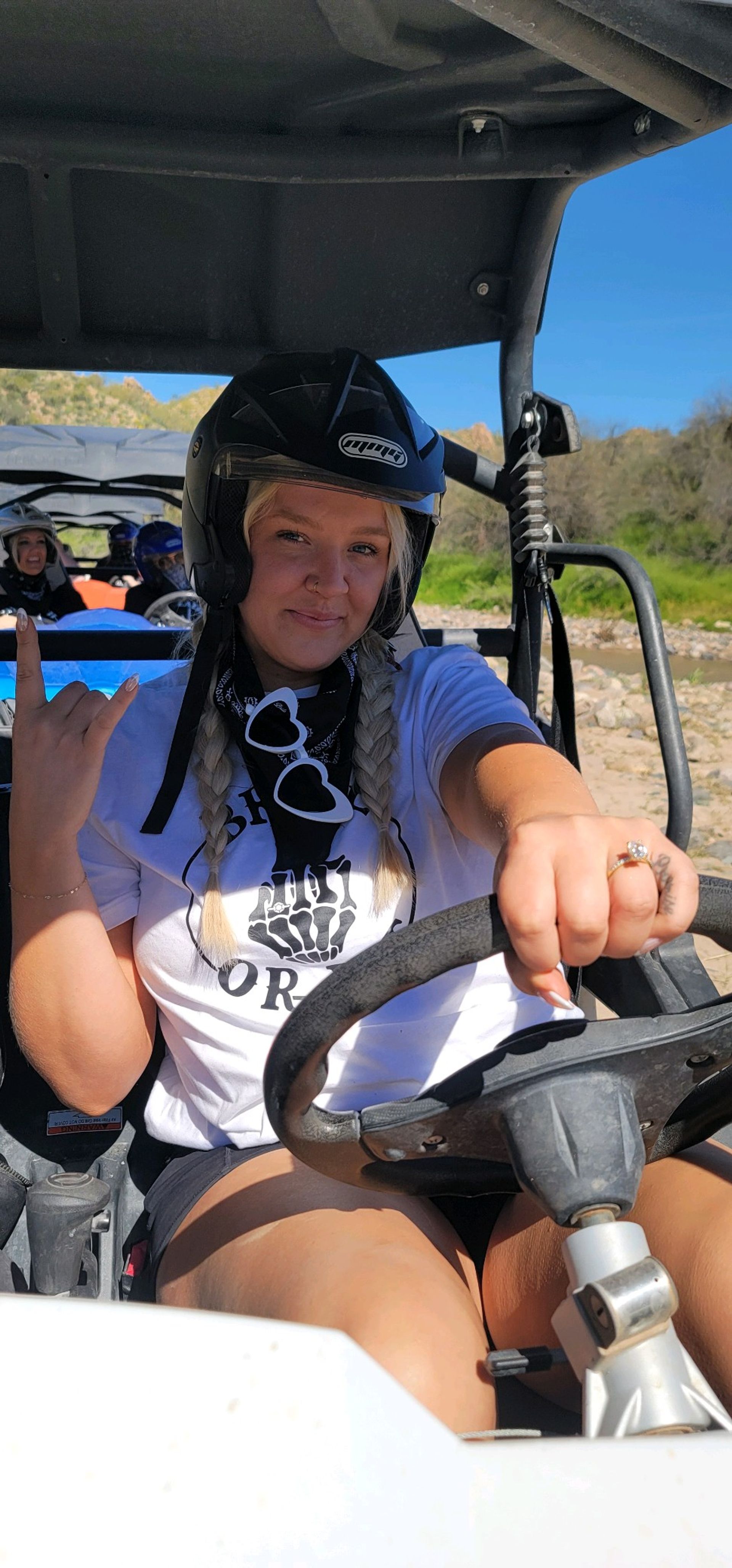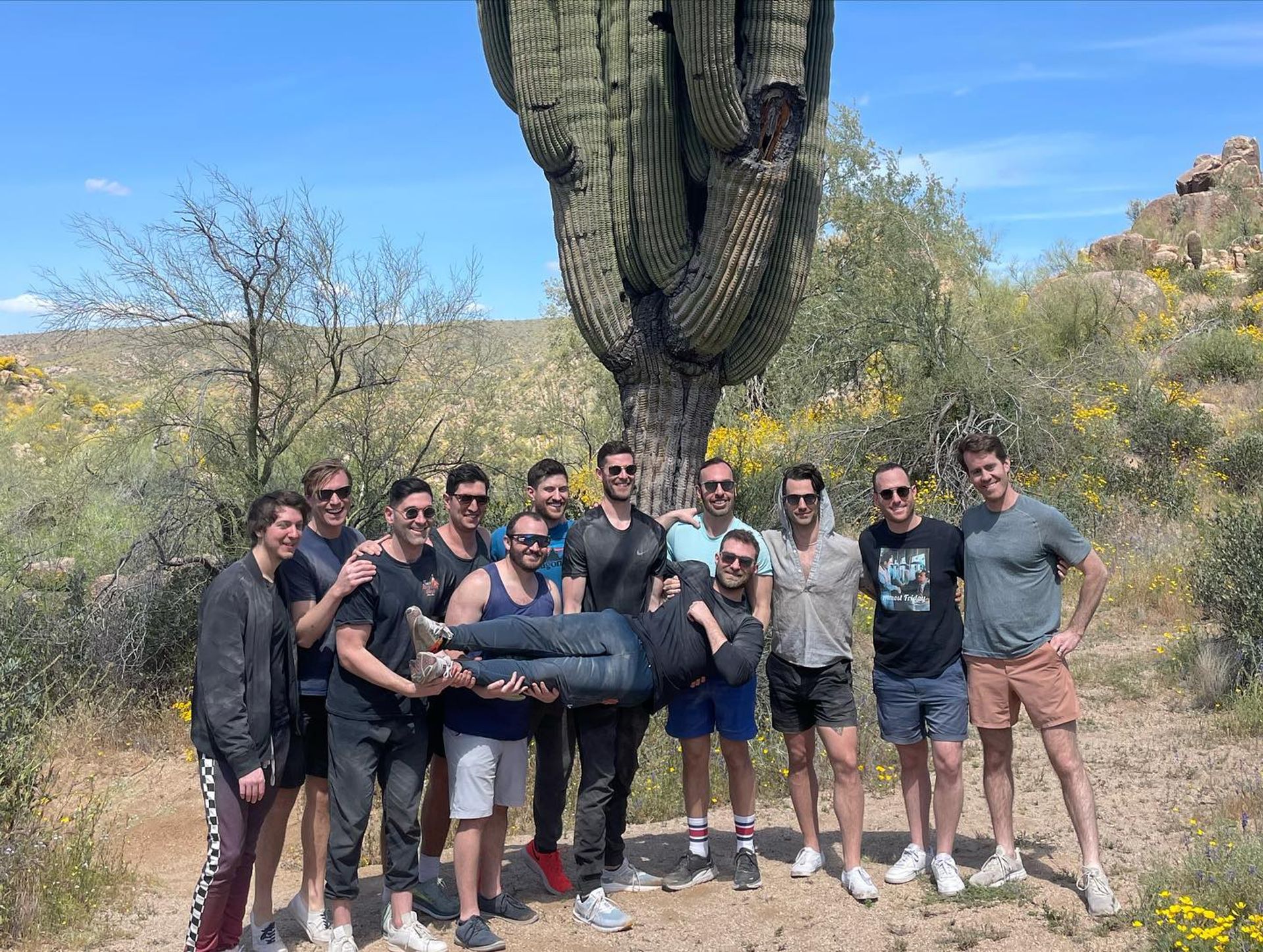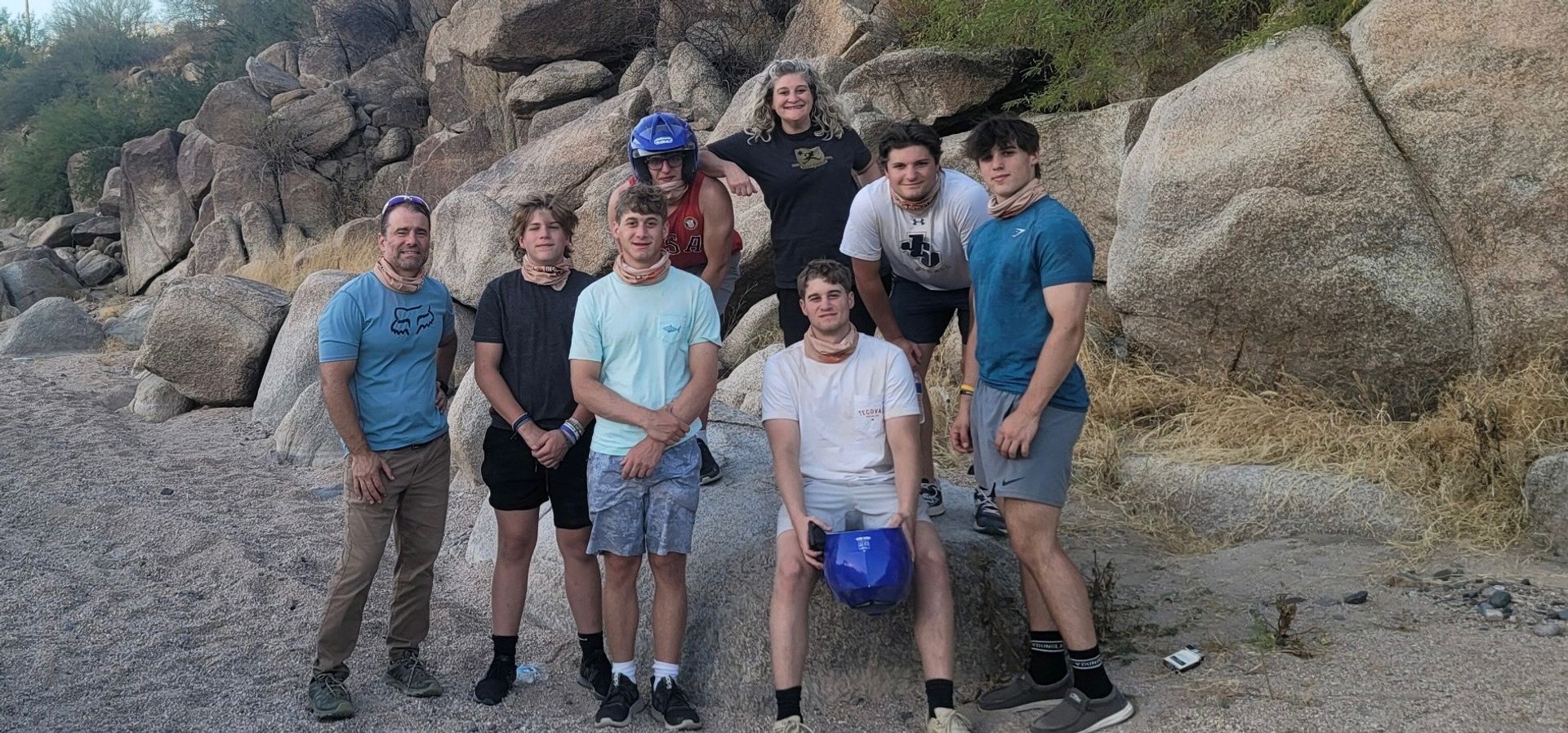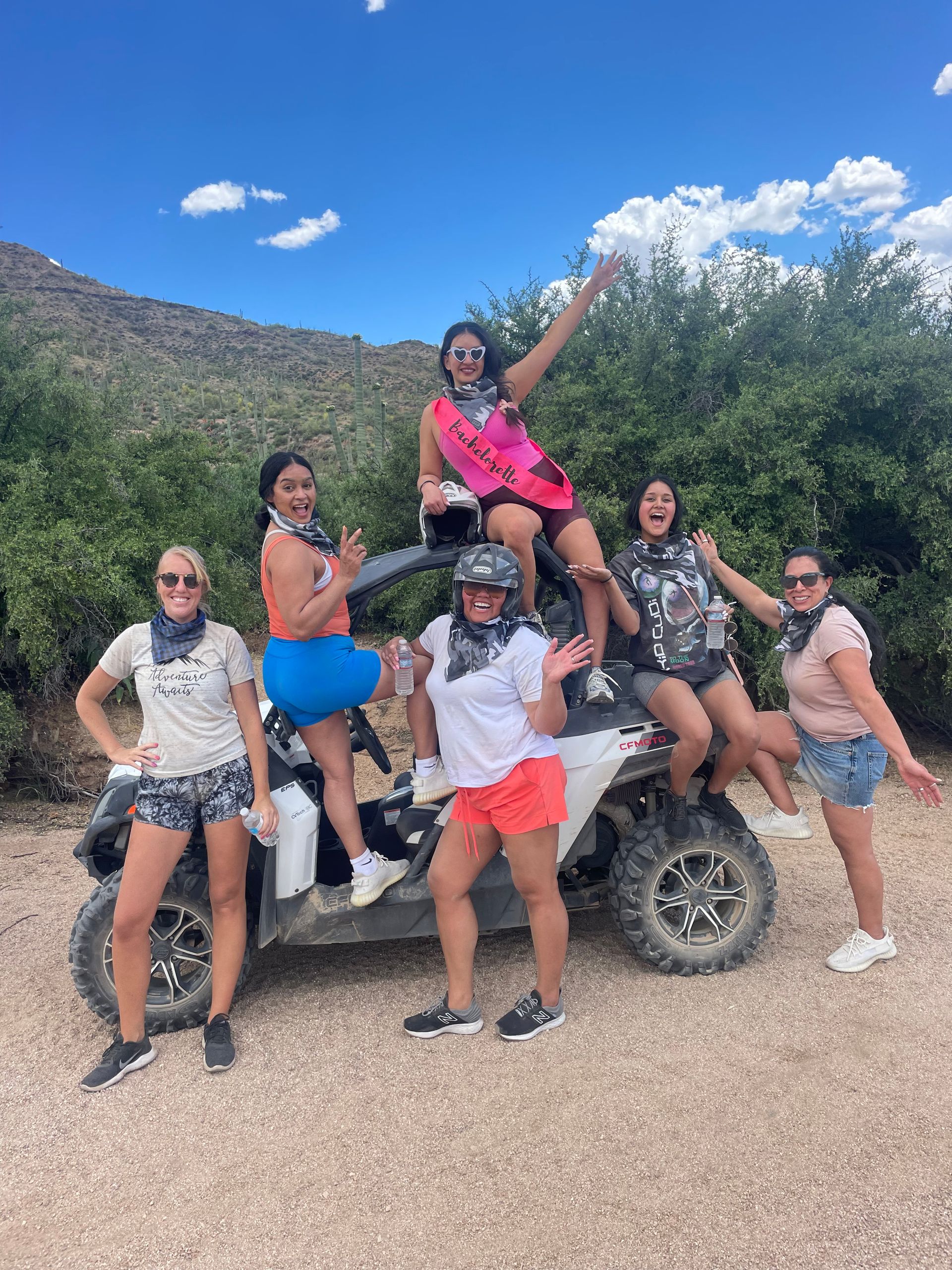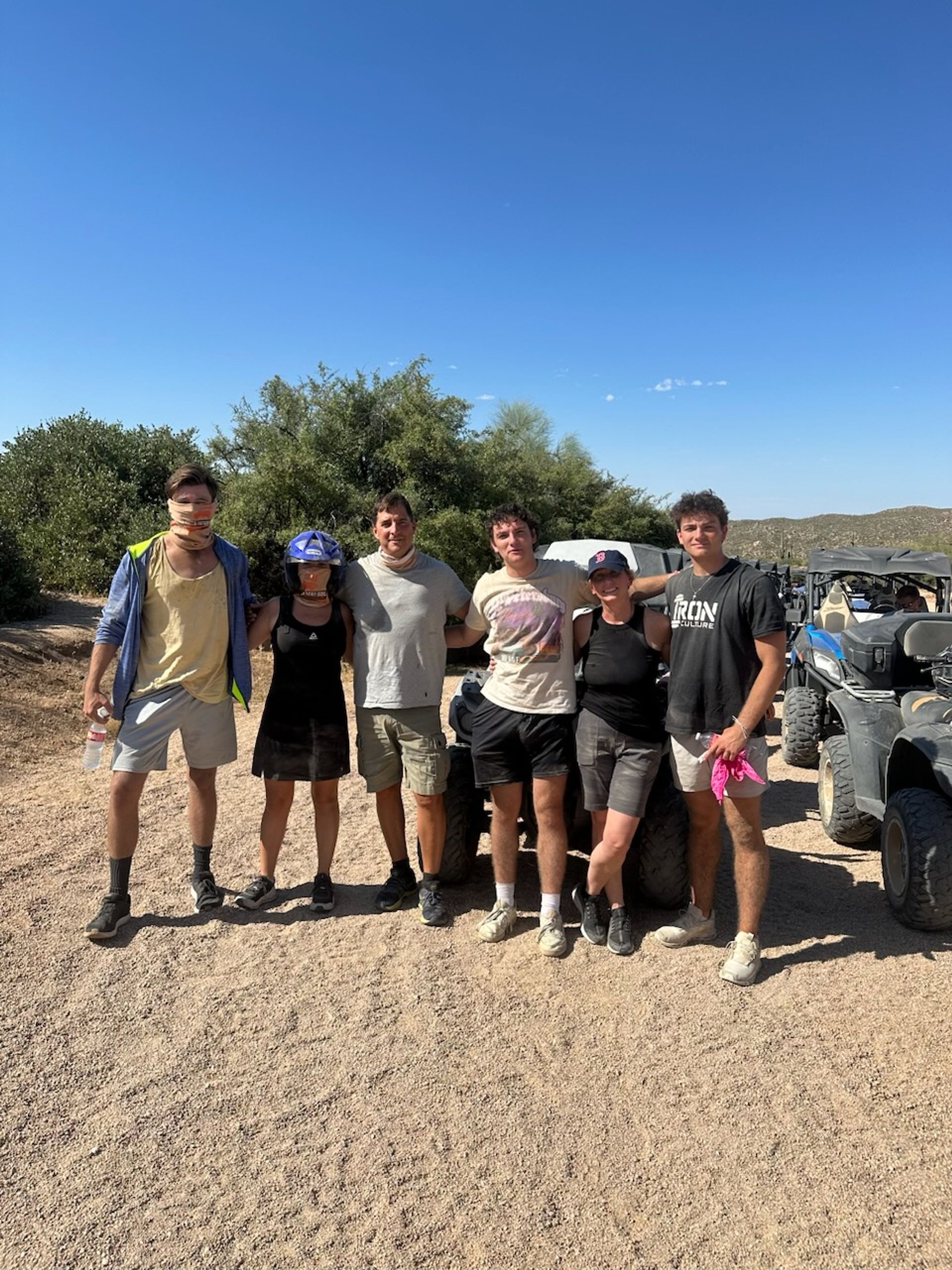 Sand Buggy Adventure with Guide: Scottsdale #1 UTV Tour
About this experience
What you'll do:
Grab your bestie and explore the Arizona desert terrain in your own 2-seat dune buggy and ATV tour. A guide keeps your inner daredevil in check, making sure this is the most fun you can have in the Sonoran desert. Think rock gardens, twisty canyons, and sandy washes as you explore what is sure to be the dirty adventure you never knew you needed.
With a guide that knows the area and will ensure you get the perfect content for your insta, your crew will have a blast. And no matter how big or small your group, with the ability to run up to 15 buggies, you can have up to 30 of your crew enjoy this adventure. As you journey along, we'll be dishing out refreshing water and delicious snacks at our mid-way pit stop. We also offer a Sunset Tour! It's a great way to experience the desert with its beautiful Sonoran Sunset cascading behind the mountain peaks.
But that's not all the excitement we have in store for you! Buckle up because it's time for a little driver switcharoo – if you've got a valid driver's license, you're in for a wild ride! But wait, there's more! Our trusty guides will also be your nature enthusiasts, giving you the inside scoop on the vibrant Flora and Fauna of the Sonoran Desert. And here's a fun fact for you – the one and only place on Earth where you'll find the majestic Saguaro Cactus is right here in the Sonoran Desert!
Why we love it for your party:
In-the-know guides (it's not their 1st rodeo, even if it's yours)
Photo-ops galore (bet your 'gram doesn't include the Arizona Desert)
Perfect for nature & adventure lovers (the party crew loves a ride among the cacti? score!)
Avoid the same old, same old (perfect for the adventurous group looking to explore)
Safety first (they bring the helmets so you don't have to)
About this experience partner:
For over 25 years Desert Dog Offroad Adventures has been in the business of creating desert quests that are as unique and memorable as they are daring and fun. These desert dune buggy and Jeep tours in the Arizona Desert are run by professionals that are excited for you to get this experience whether it's your 1st or 100th time off-roading. They respect the money you're spending and yearn to educate and inspire while giving guests a real good time.
Additional information:
Buggies, gators, helmets, non-alcoholic beverages, and snacks are included

Gratuity is not included

Sunscreen and closed-toe shoes are recommended

You must be 16+ to drive with a driver's license

Location: Trailhead E Fr402/Srv Rd 402, Fort McDowell, AZ. Directions will be texted 24 hours before the tour. We recommend adding on transportation to avoid any confusion with Uber or Lyft rides.

We recommend booking transportation as part of your experience instead of Uber and Lyft due to the location of this experience

The tour runs rain or shine!

If you have a group of 13 or more and would like transportation to the trailhead - please call

Desert Dog Offroad Adventures directly.

With each booking, a photo of each participant will be mailed out to the planner of the reservation.

Please note: for Sunset Tour, select our 4:30 time slot (subject to availability)
Location
Srv Rd 402, Arizona 85264, USA
Cancellation Policy

moderate Cancellation Policy
50% refund on cancellations with 7+ days notice. No refund within 7 day window.
What other parties are saying
crystal R.
A lot of fun!! Get a little messy but so worth it!
Amanda A.
Definitely for the adventurous kind. Bring stuff to protect your eyes. Terrain was more aggressive than I expected but I loved it.
Charli K.
This was AMAZING. It was a great tour (we did about 20 miles in and out) and the guides were fantastic and made sure we felt safe and supported! Highly recommend Desert Dog for your AZ desert tours!
Kaitlin O.
The tour guides were great & the views are amazing! So glad we did this! Just make sure to bring bandannas and sunglasses and some towels for the car after!
Kimberley R.
Rebecca P.
Arielle L.
Don was awesome, knowledgeable, and funny! We had a blast. The views were breathtaking!
Edith R.
Awesome experience. Totally worth the money. The guides were very knowledgeable!
The Sand Buggy Adventure tour was SO much fun, we had a group of 12 women and the guides made everything so seamless from the start of setting us up to taking us through the tour. The views are beautiful throughout the ride and everyone had an amazing time. Highly recommend for all bachelorettes in Scottsdale! Also it's a super short drive from Scottsdale center.
Book Your Experience
Choose a Booking Option
Single Guest Dune Buggy (1 Guest)
Starting at
$150
per person
This is only for parties of 1 or an add-on for odd number groups.
Please note: for Sunset Tour, select our 4:30 time slot (subject to availability)
See Availability
---
1 Dune Buggy (up to 2 people)
Each dune buggy can accommodate up to 2 people/vehicle.
All party gorups will receive a Desert Dog Offroad gator.
Please note: for Sunset Tour, select our 4:30 time slot (subject to availability)
See Availability
---
Then Select Optional Add On's
Select this add-on to reserve a private tour with a guide!
An additional $250 needs to be added per buggy in your group.
Book Now
---
Why Book With Batch?
All Your Parties on One Account
With over 30 cities and counting, you can plan all your parties on Batch. We'll save your information and preferences to make booking a breeze.
Party Planning at Your Fingertips
Download our app for access to party planning tools like polls, shared itineraries, and expenses.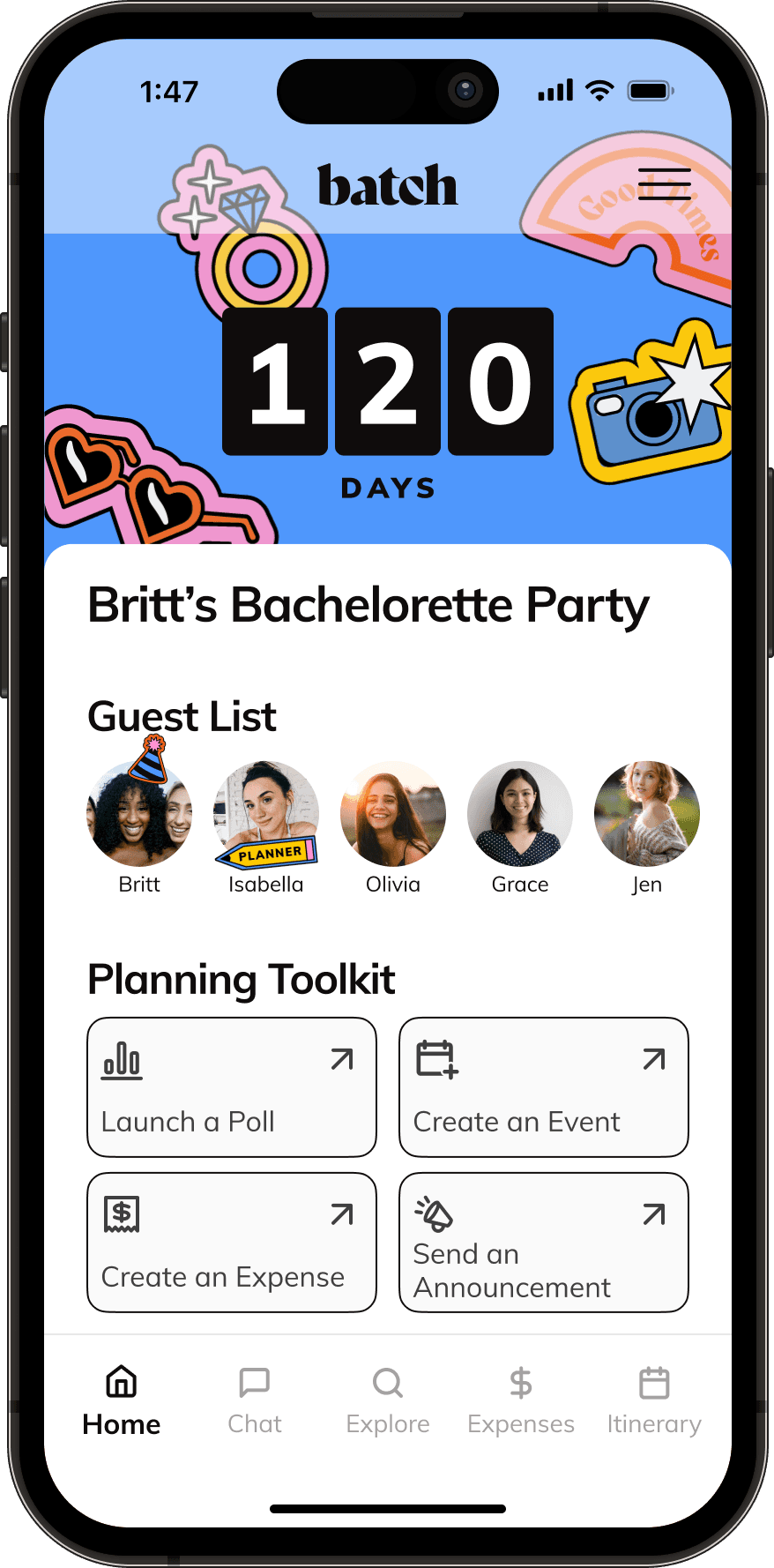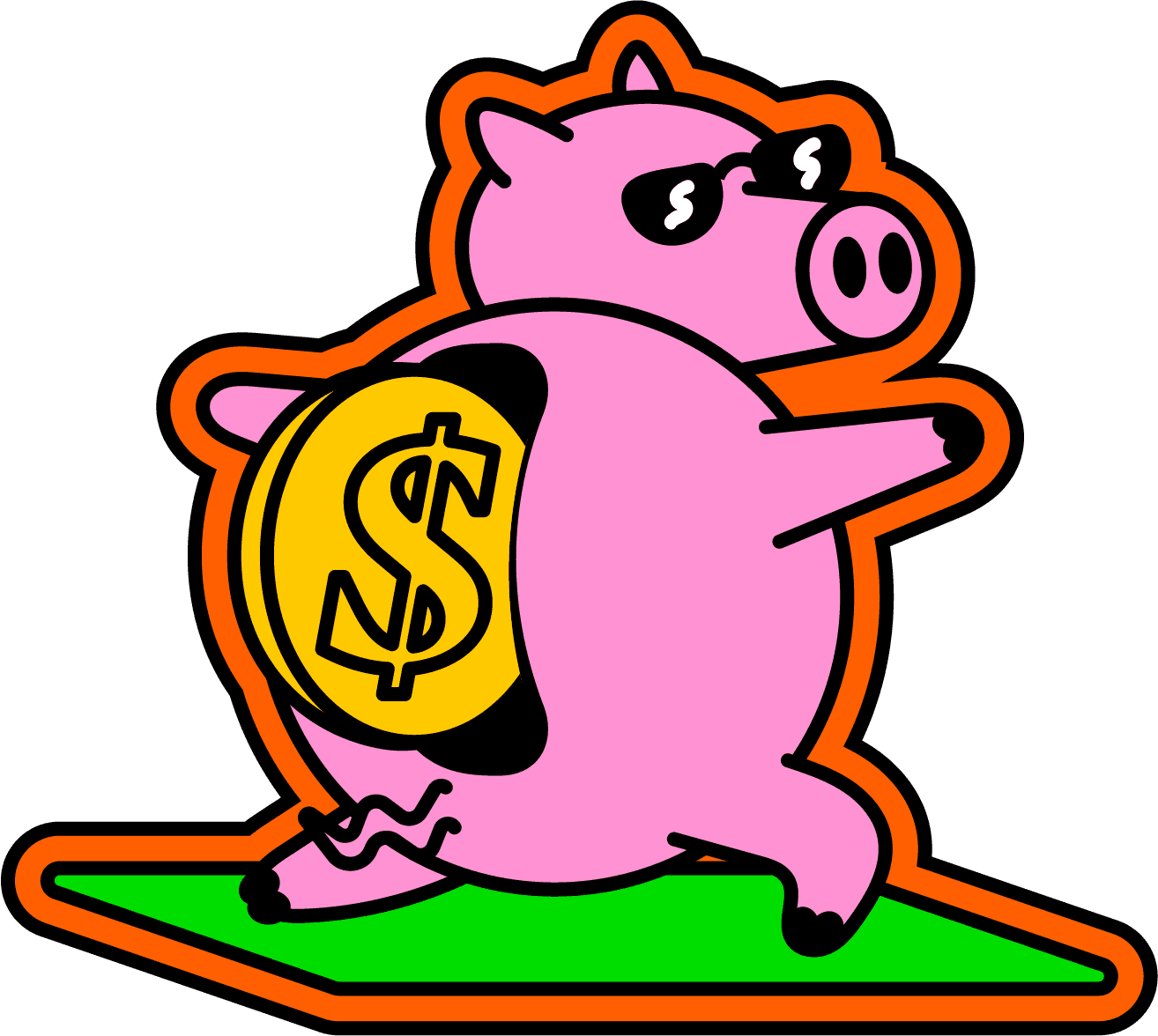 Book More, Save More
As a Batch member, receive exclusive discounts and first looks to our best party experiences! From transportation to private chefs, we're here to help.