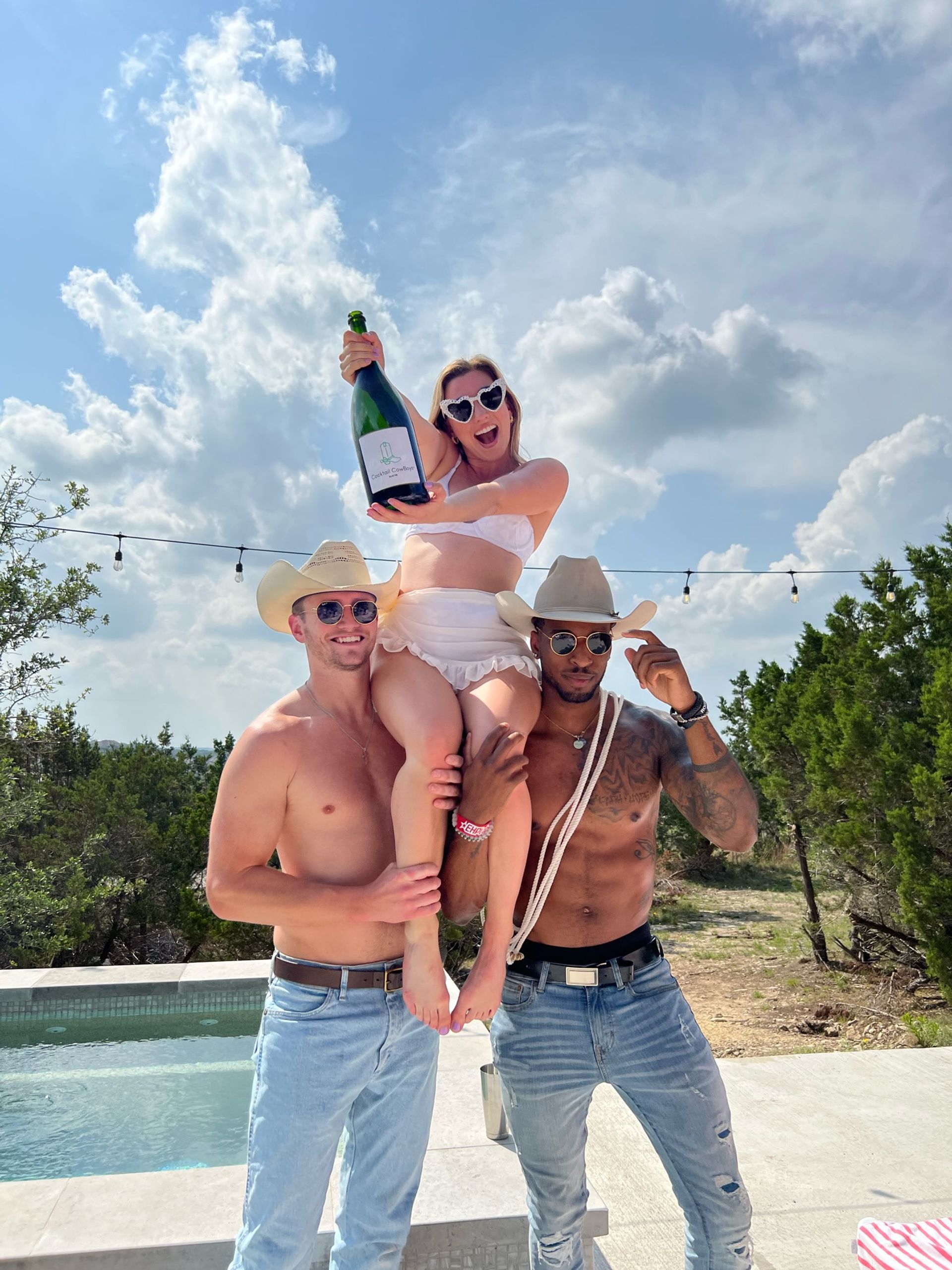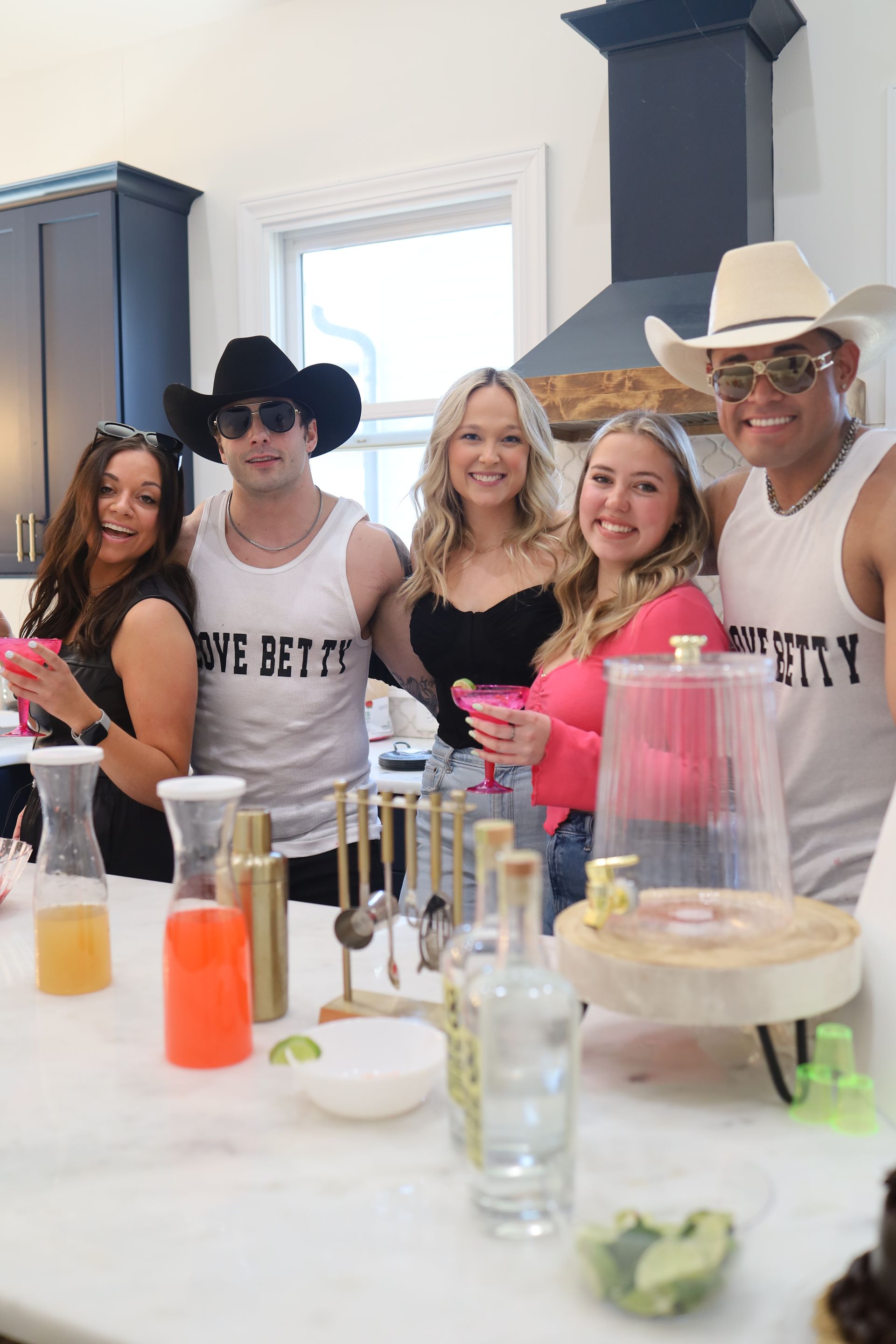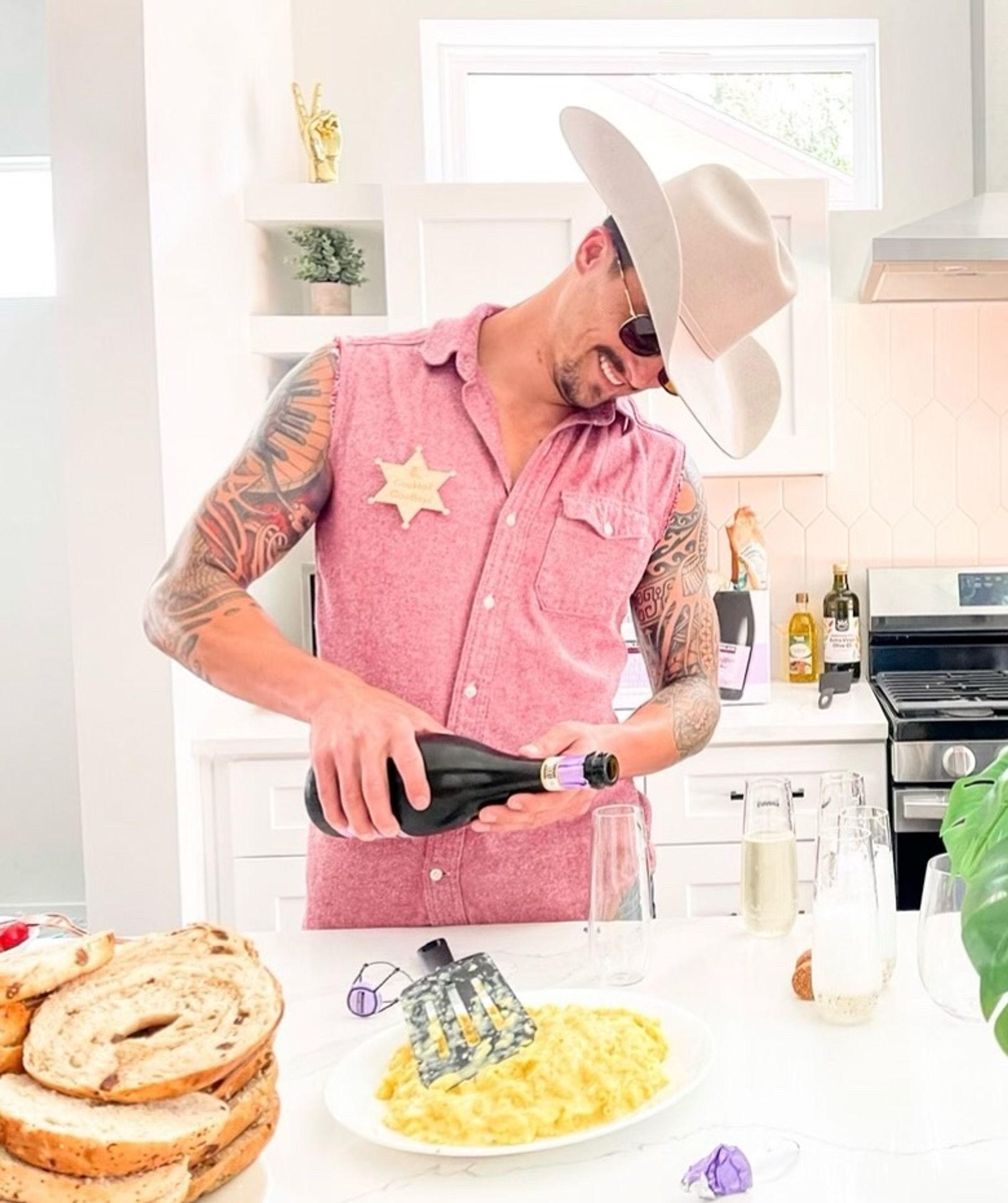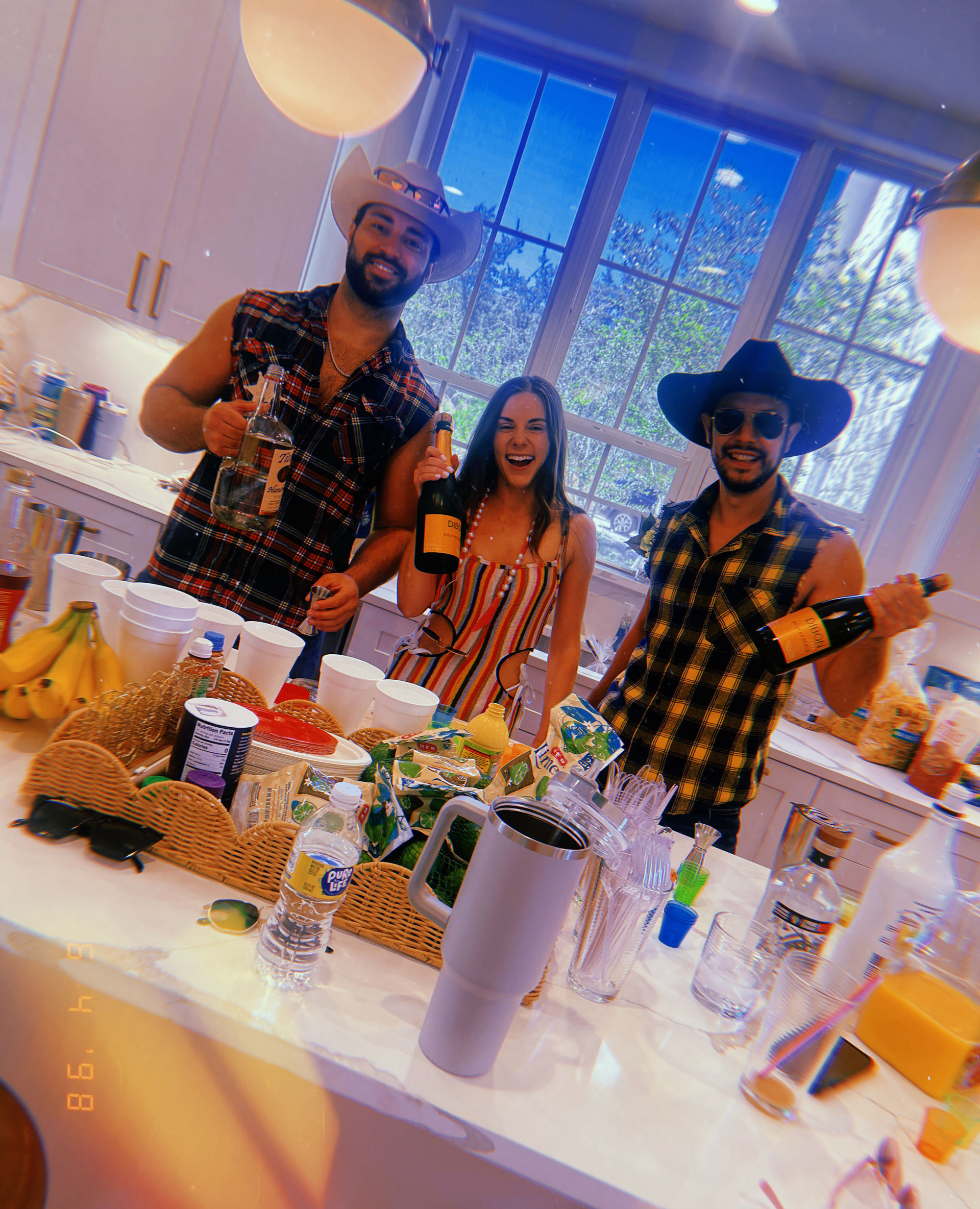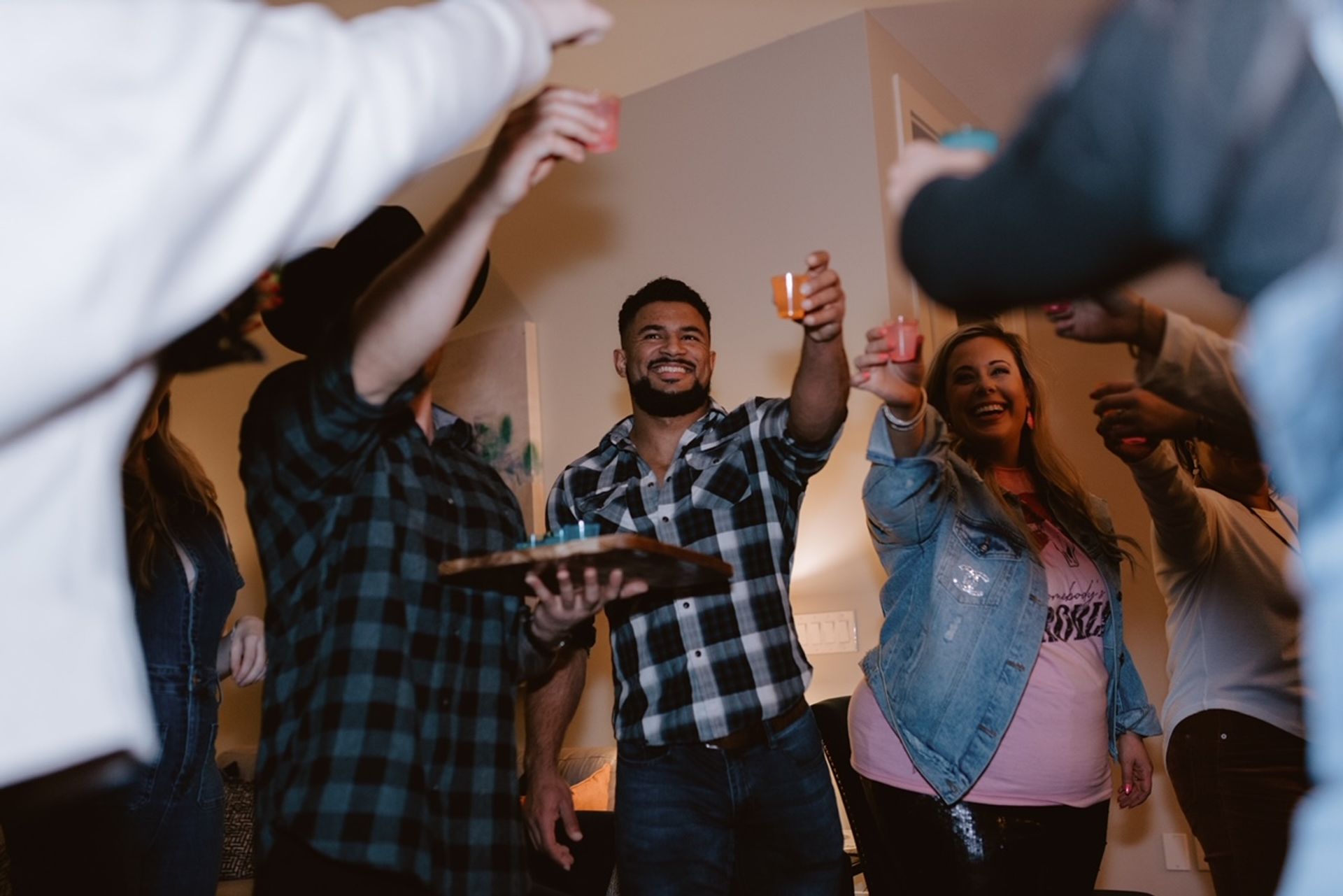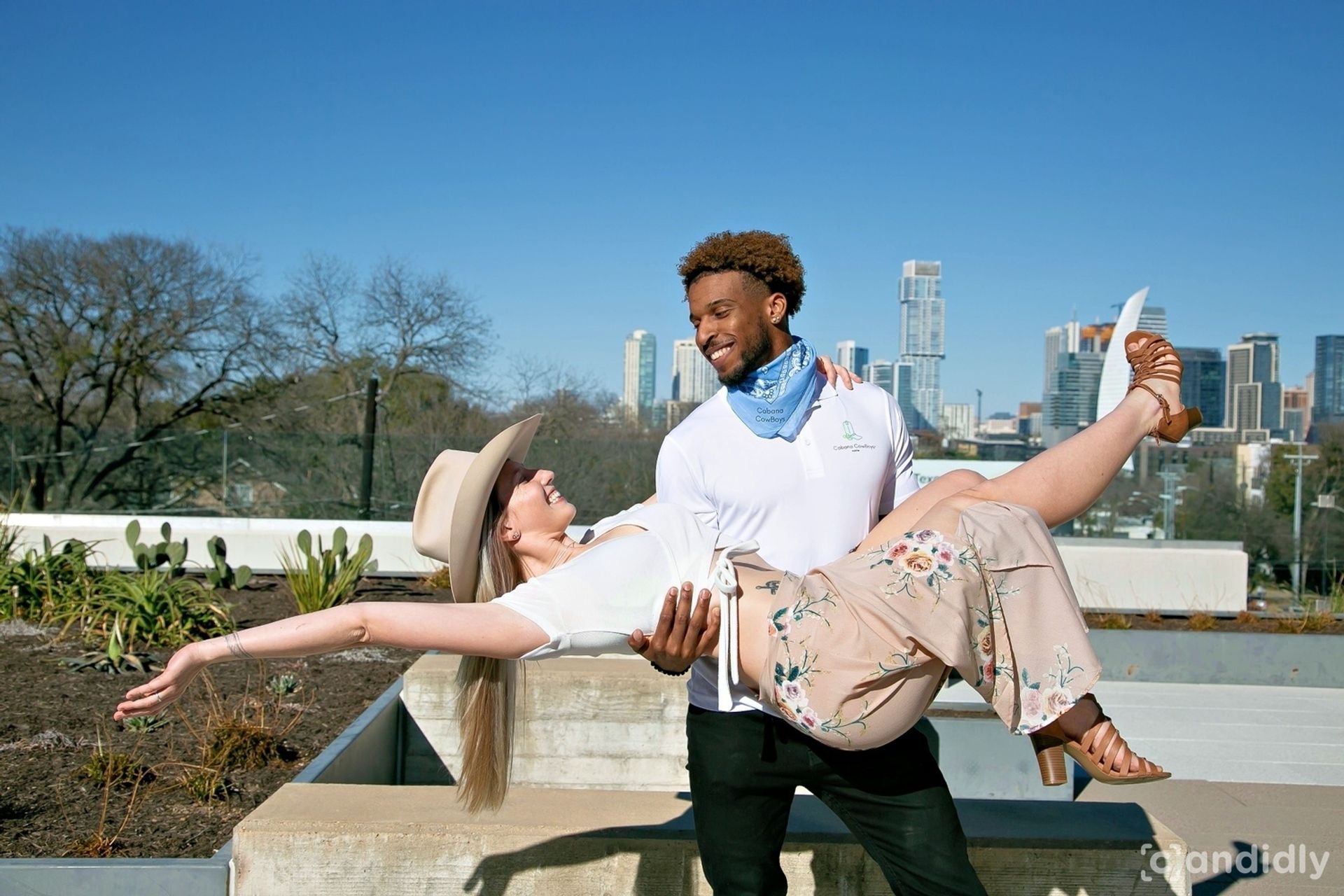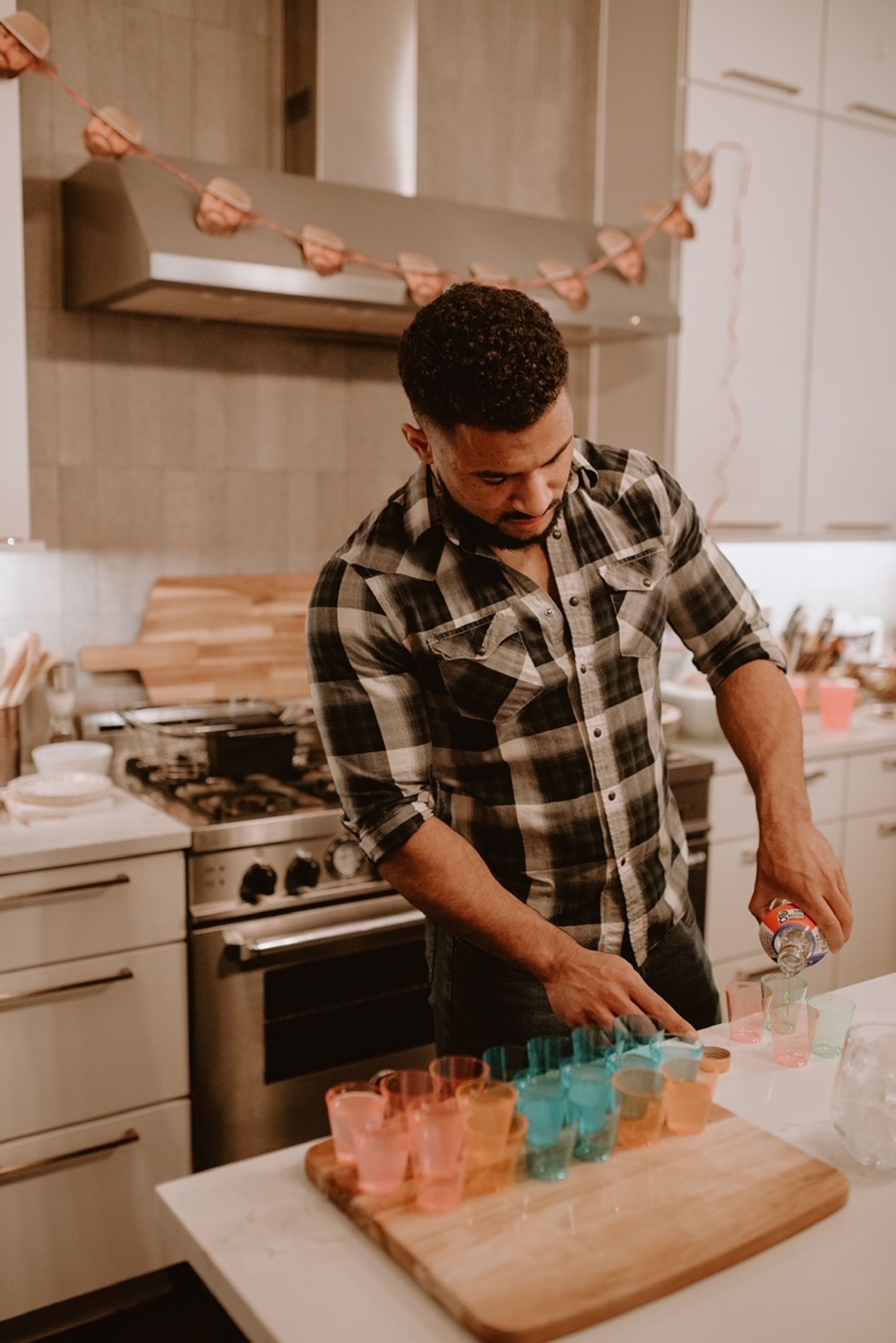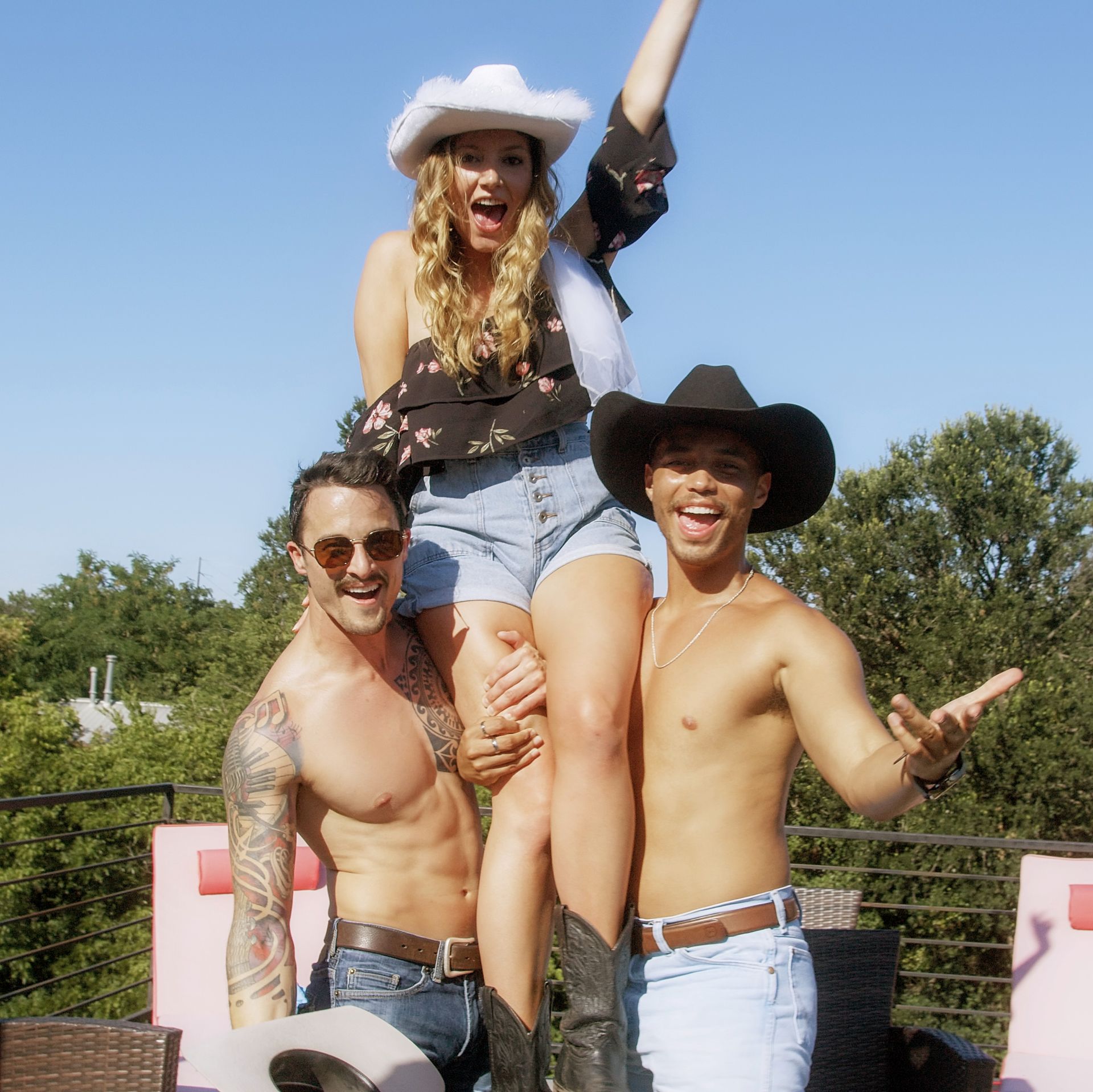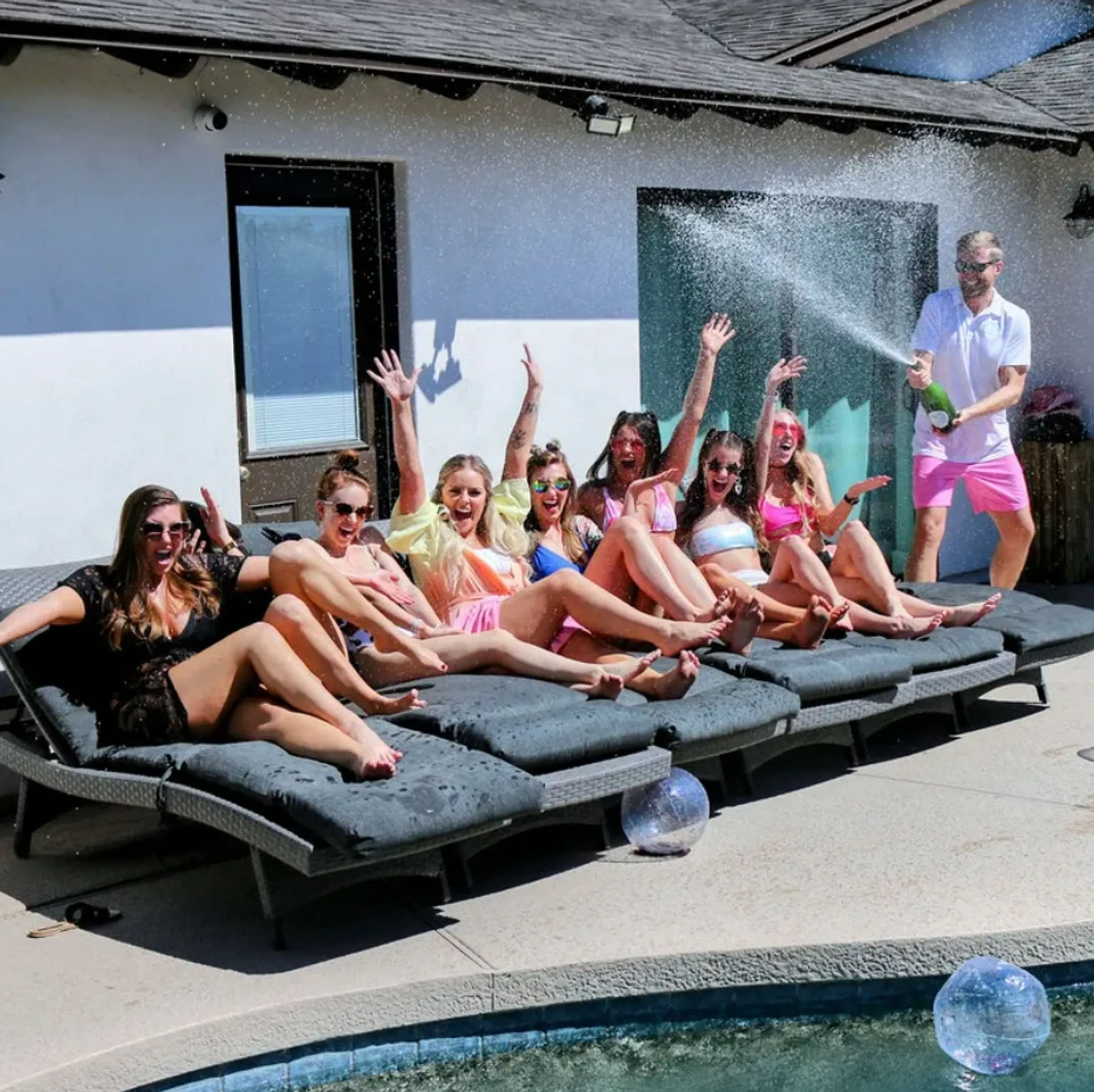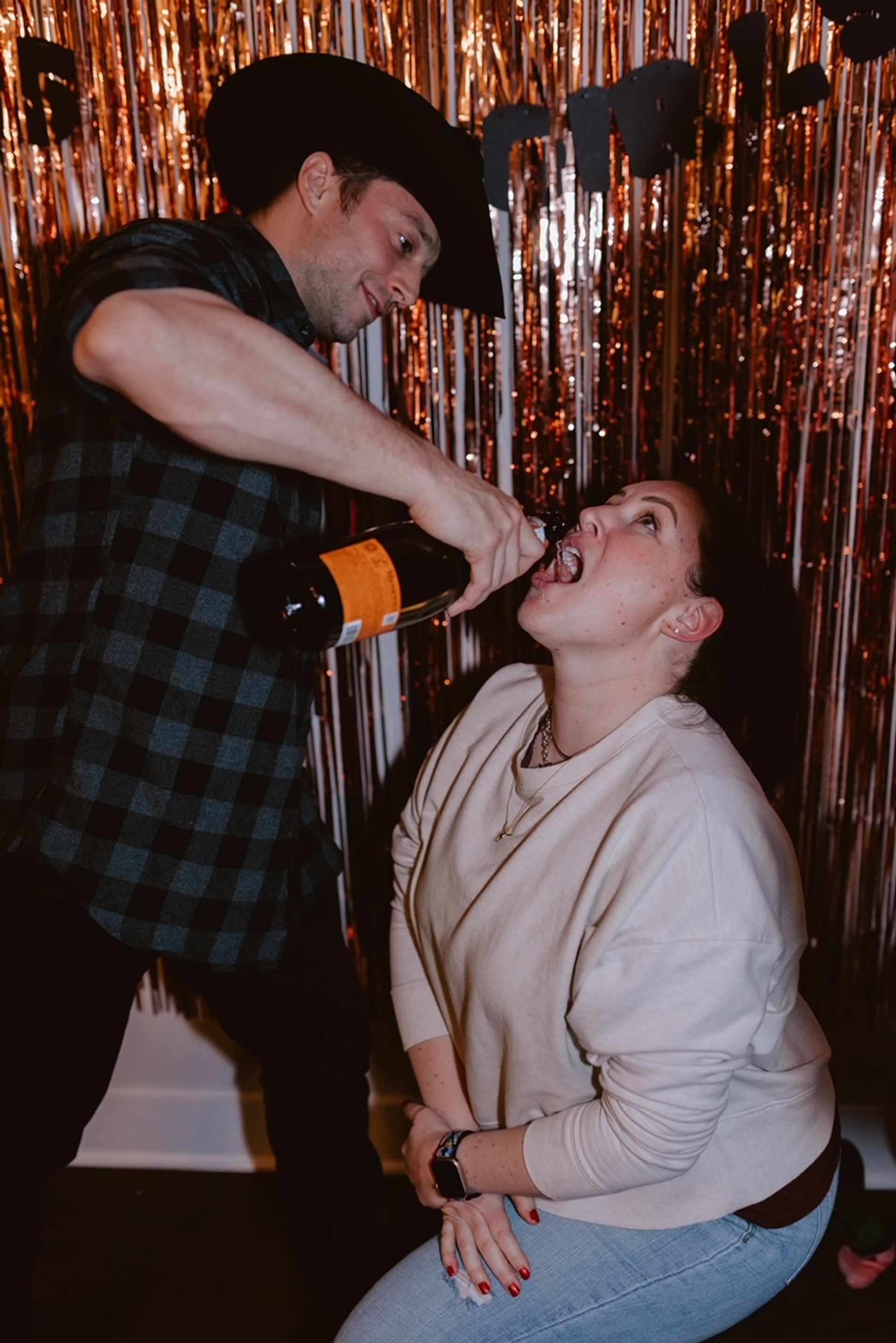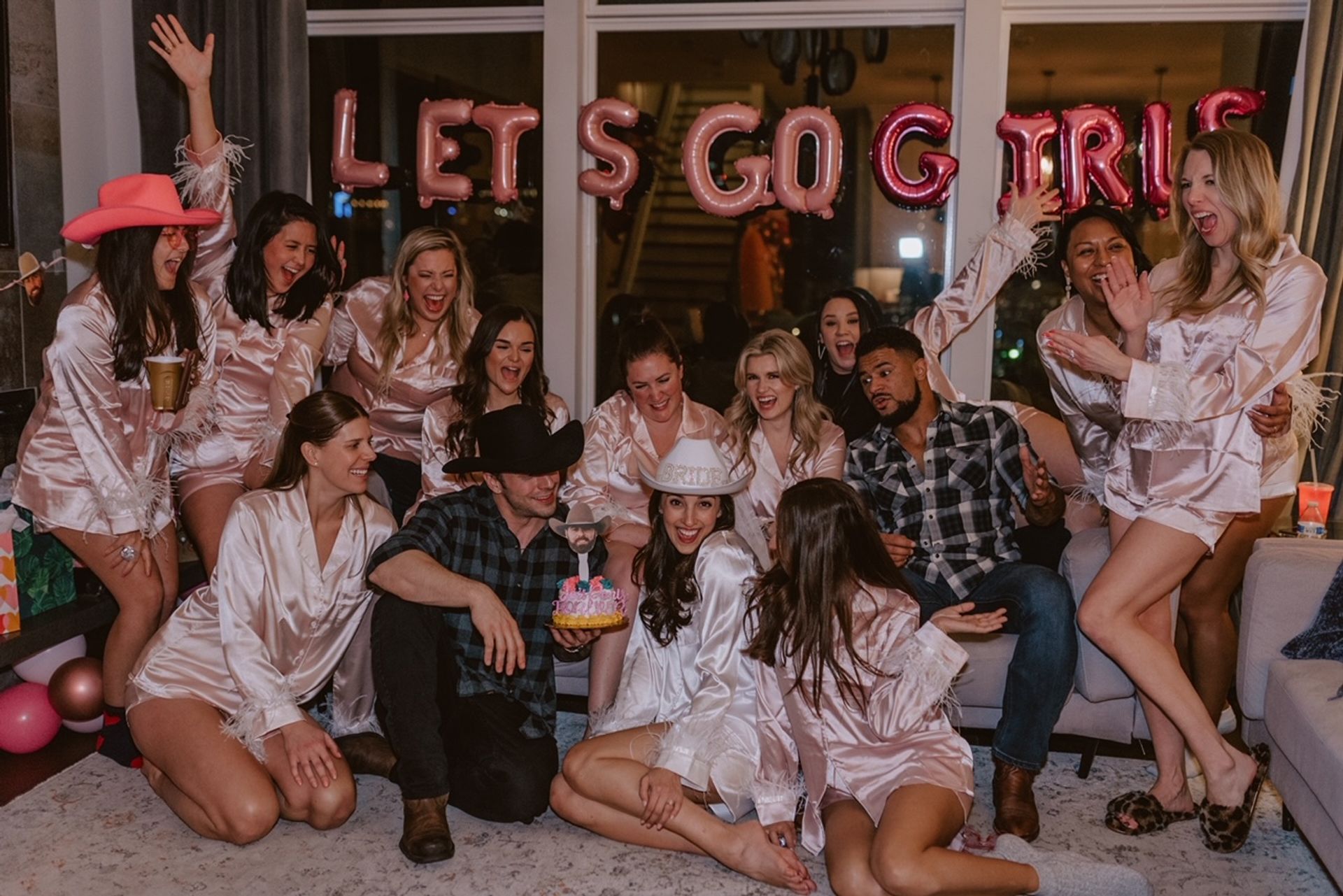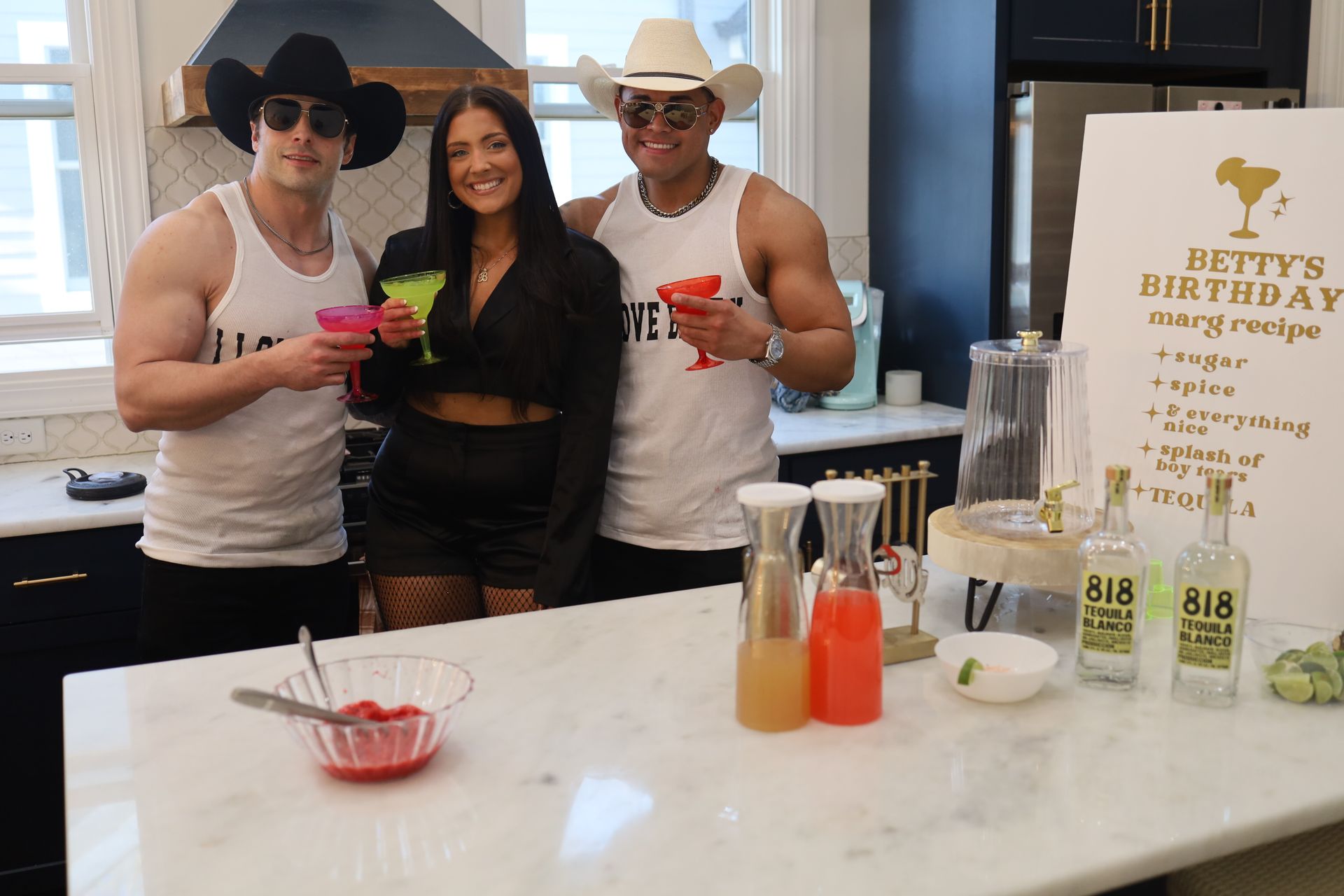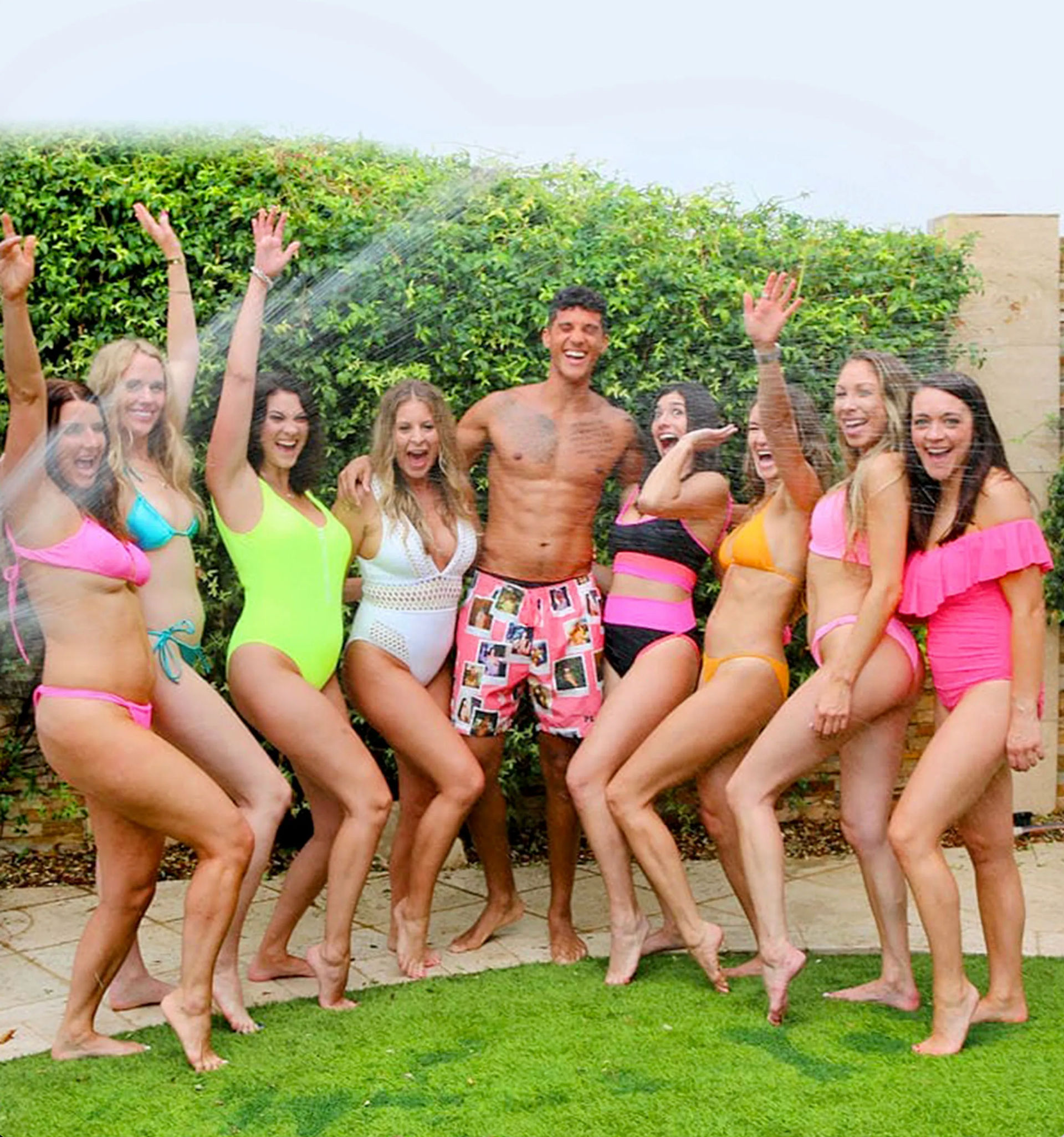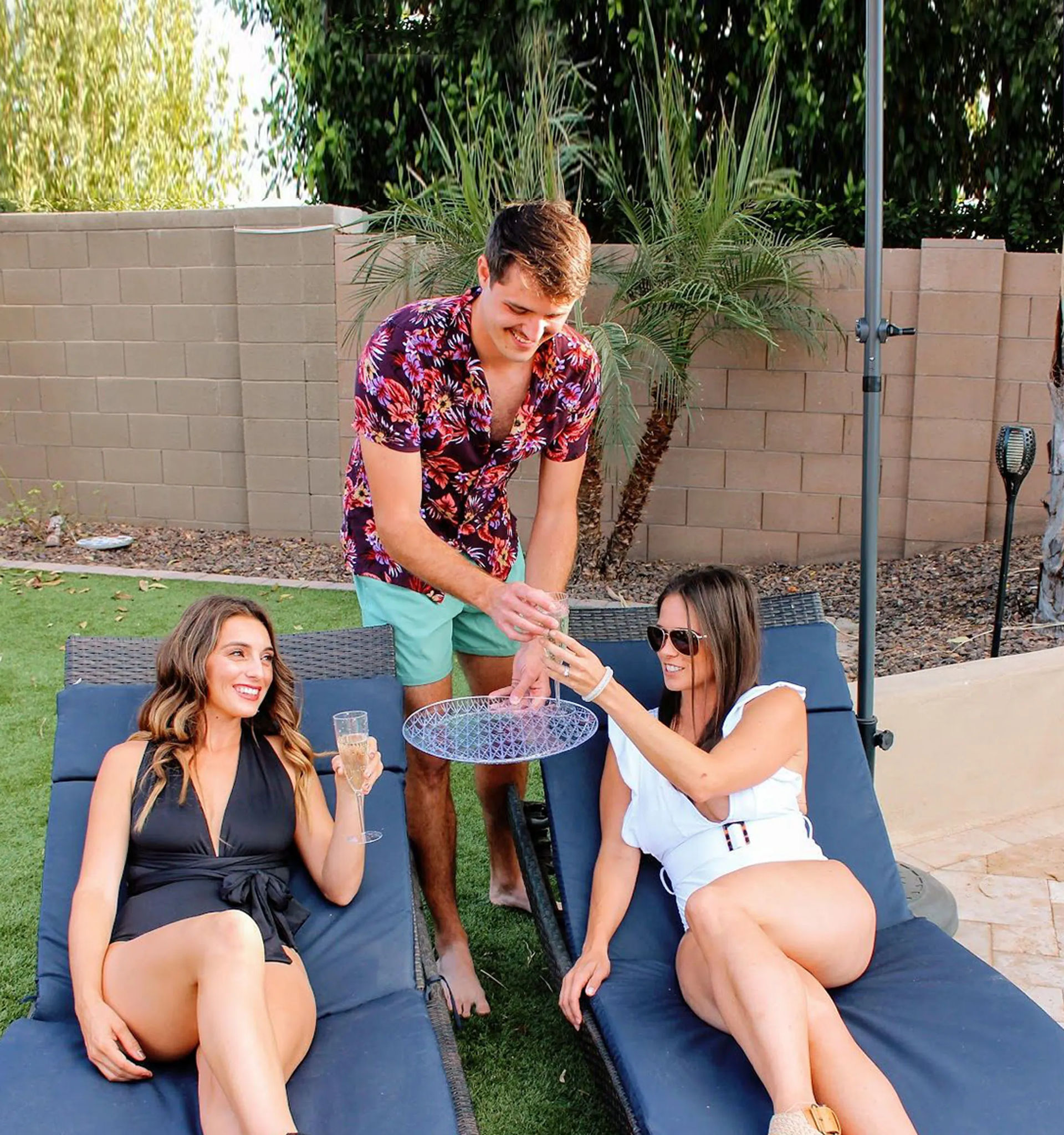 Cocktail Cowboys: Hand-picked Gentlemen as Bartenders, Game Night Hosts, Country Butlers, DJs, & more
About this experience
What you'll do:
The CowBoys are the ideal addition to your pregame, brunch, welcome party, game night, or afternoon at the house. We'll serve up delicious drinks, help with party/drinking games, take photos, pose in photos, be Spotify DJs, keep the party area clean, and show y'all a rootin' tootin' good time. Yeehaw!
No pool? No problem! These cowboys know how to throw a party on dry land. Each party comes with two guys who will arrive in cowboy attire (think cowboy hats, bandanas, belt buckles + boots) and make your experience the highlight of your weekend.
Why we love it for your party:
No mess, no stress

(they'll refill your glass and take out the trash as you kick back and relax)

Whatever you need

(they'll lasso you another drink, pronto and make sure those shoulders don't burn)

Hired Instagram Husbands

(group photos with the party crew for days)

Complete gentleman

(fun, friendly, and flattering)

Be a guest at your own party

(even the MOH finally gets a break)
About this experience partner:
Cocktail Cowboys are hand-picked, upstanding gentlemen who have been selected for their good looks, charm, hospitality, and ability to make your day special. They are all thoroughly vetted, licensed, background checked, and insured. Also known as the Cabana Boys in Scottsdale, AZ, the Cocktail Cowboys the same brand that brings you Scottsdale Cabana Boys (4.9 in the app) and Austin's Cocktail Cowboys (5.0), Nashville's Cocktail Cowboys are ready to make your party crew feel like party queens.
Additional information:
Includes 2 Cocktail Cowboys with Country Butler & Bartending Service

Requests for specific boys can be made, but fulfillment is based on availability

A swimming pool is not necessary, as these boys know how to party on dry land

We suggest having ample drinks and other refreshments on hand, as we provide the service only

They bring a speaker and lots of game ideas, so there's never a dull moment

All of our cowboys are licensed, insured, and background checked
Disclaimer: If your party location is outside of a defined area in Nashville, an additional travel fee ranging from $50-$300 may be implemented.
Please Note: Service is not available at hotel or community pools.
Cancellation policy: We will provide a 100% refund 100% if a cancellation occurs with up to 10 days notice. If you cancel within 10 days, we'll refund 50%.
Location
201 6th Ave N, Nashville, TN 37219, USA

Or let the party come to you by selecting an at-home package!
Cancellation Policy

generous Cancellation Policy
Full refund on cancellations with 7+ days notice. No refund within 7 day window.
Book Your Experience
Choose a Booking Option
Brunch the Cocktail CowBoys: Two Hours
---
Cocktail Cowboys Party: Two Hours
---
Why Book With Batch?
All Your Parties on One Account
With over 30 cities and counting, you can plan all your parties on Batch. We'll save your information and preferences to make booking a breeze.
Party Planning at Your Fingertips
Download our app for access to party planning tools like polls, shared itineraries, and expenses.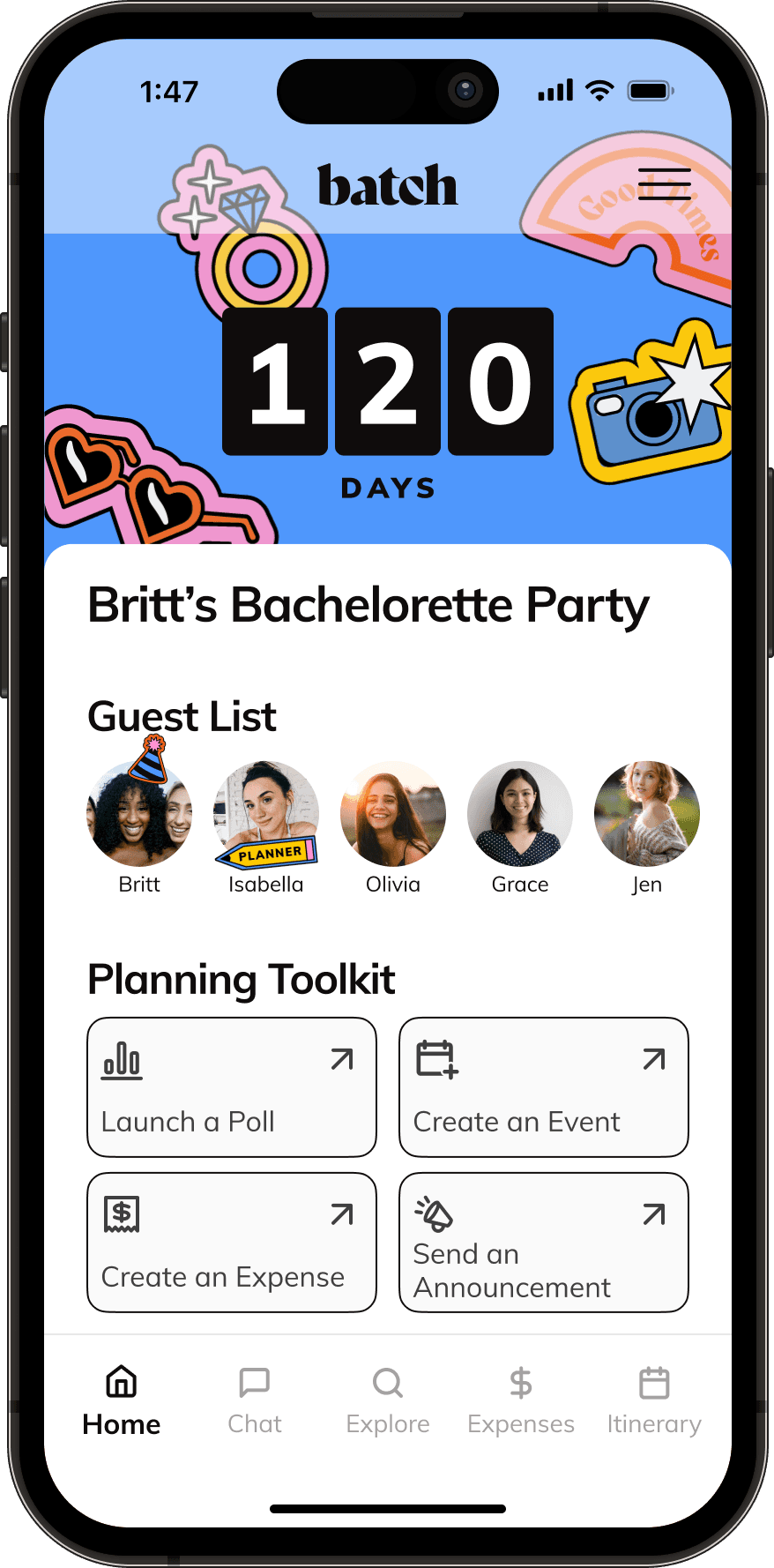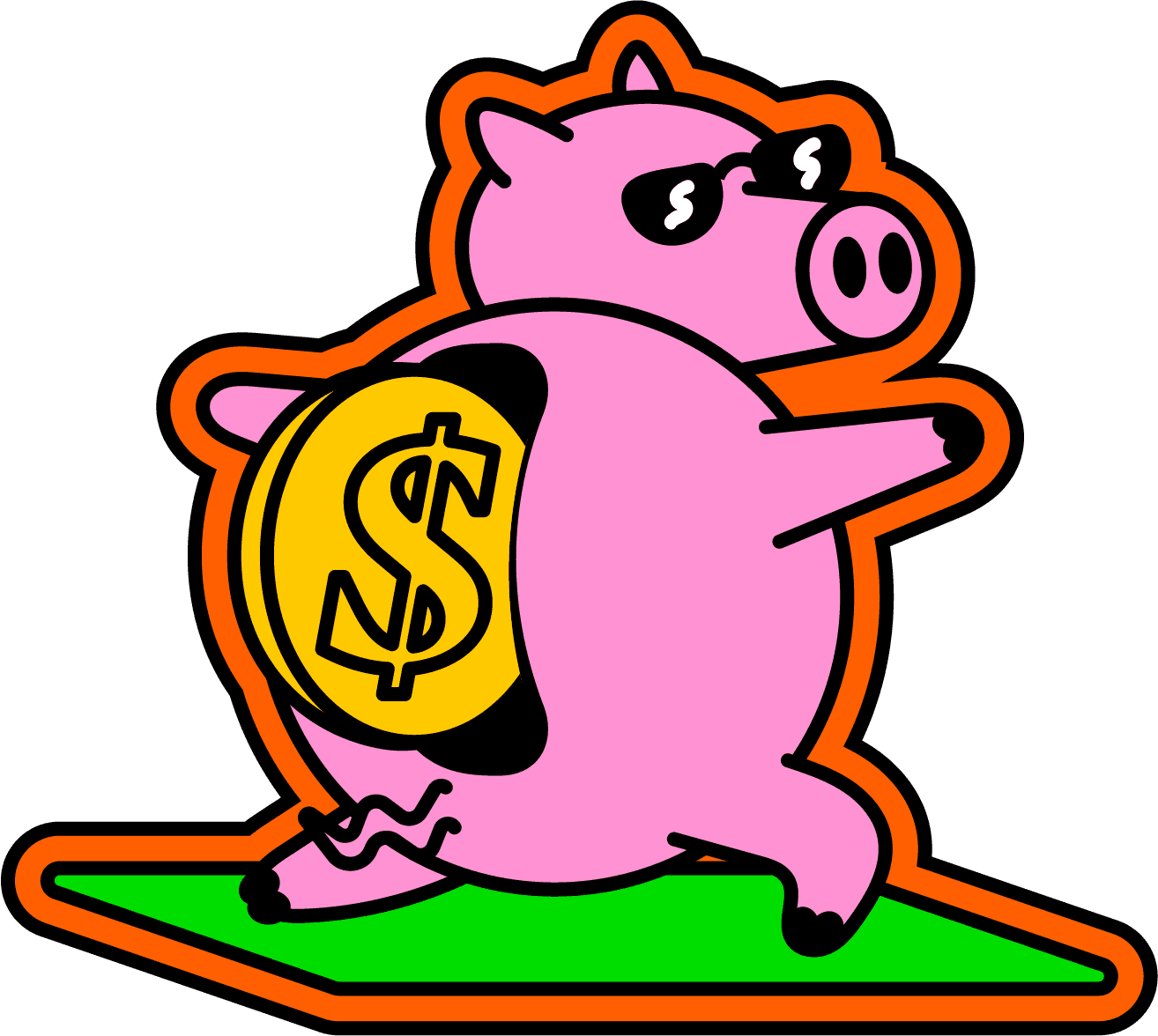 Book More, Save More
As a Batch member, receive exclusive discounts and first looks to our best party experiences! From transportation to private chefs, we're here to help.