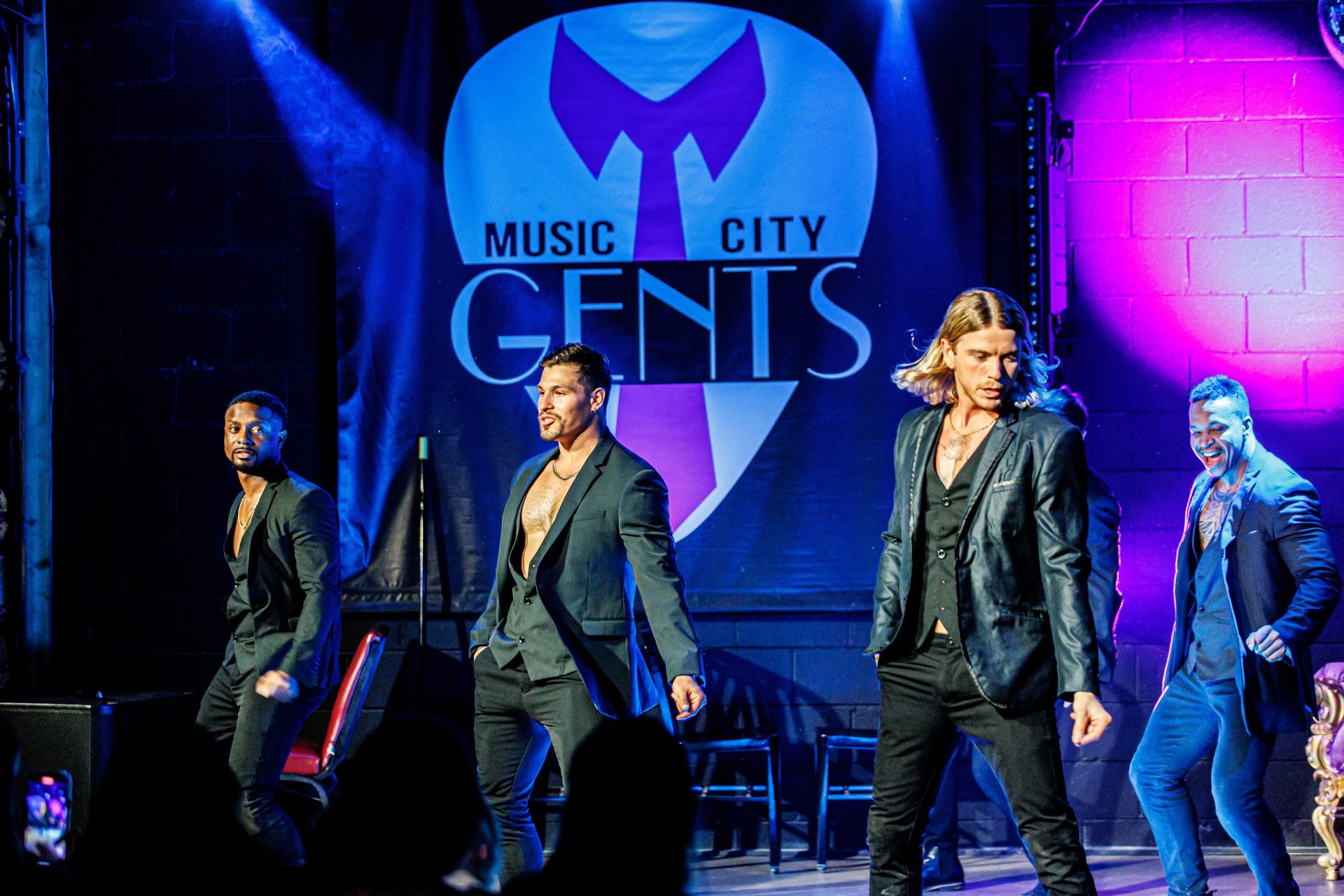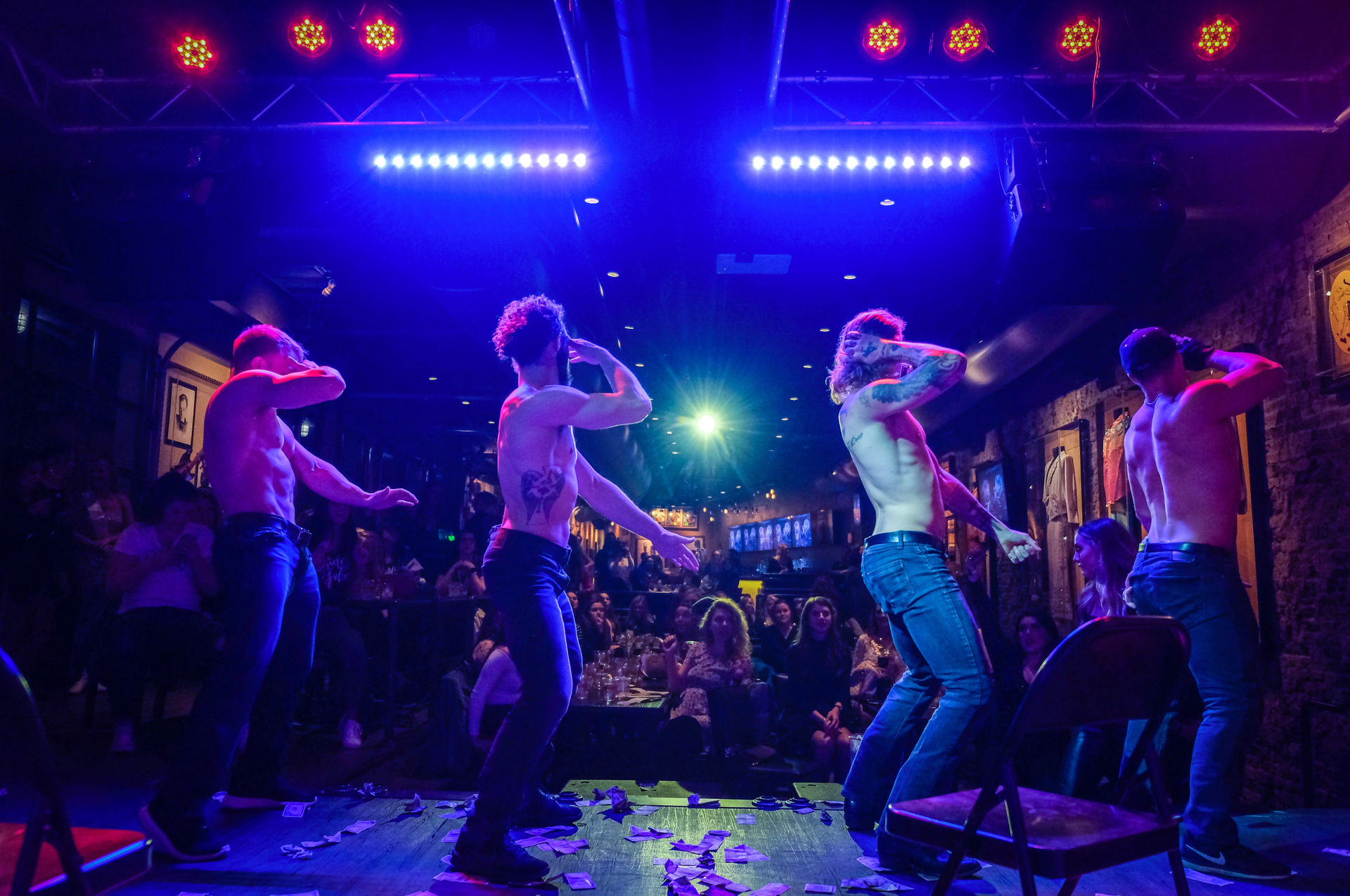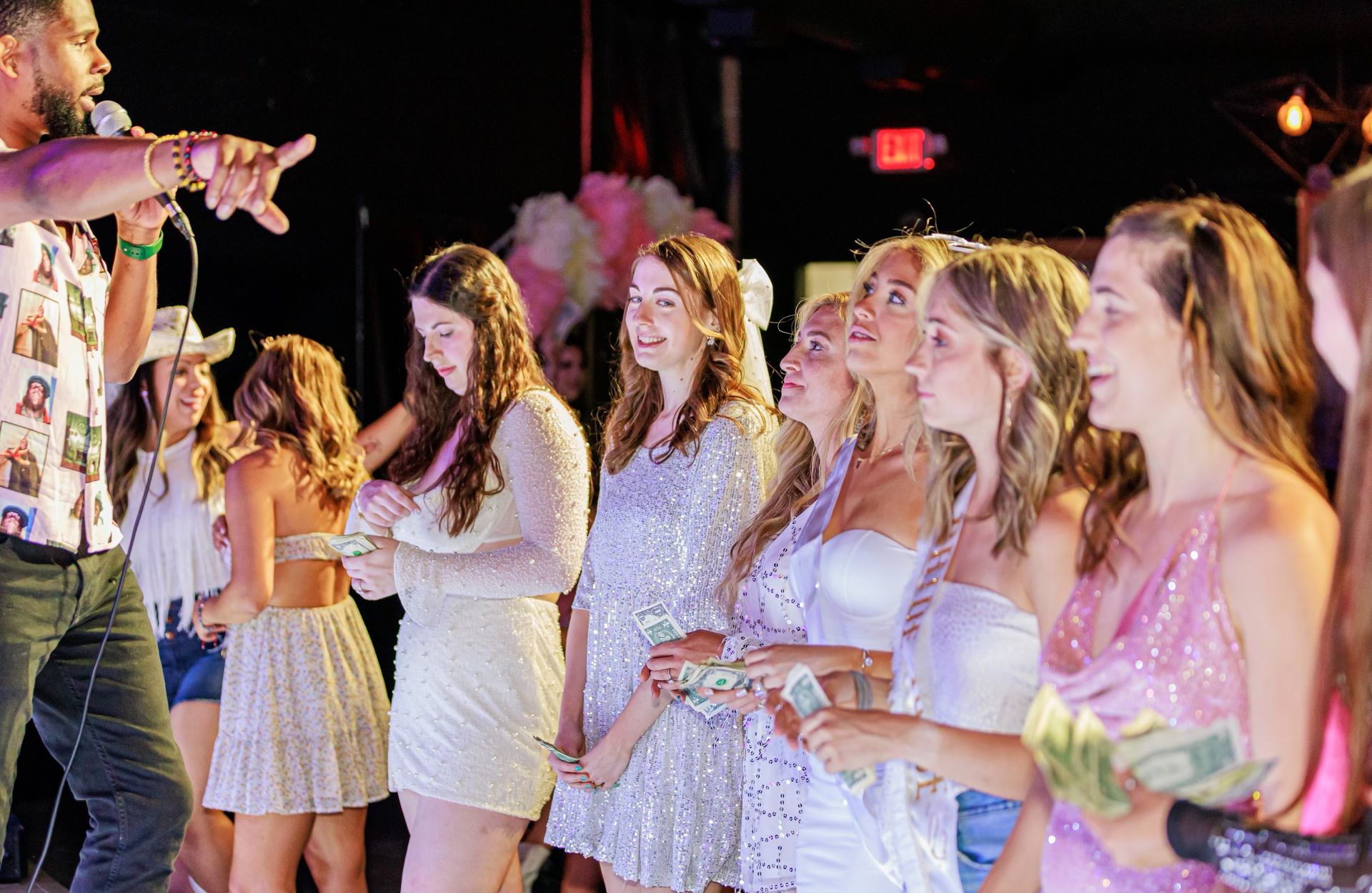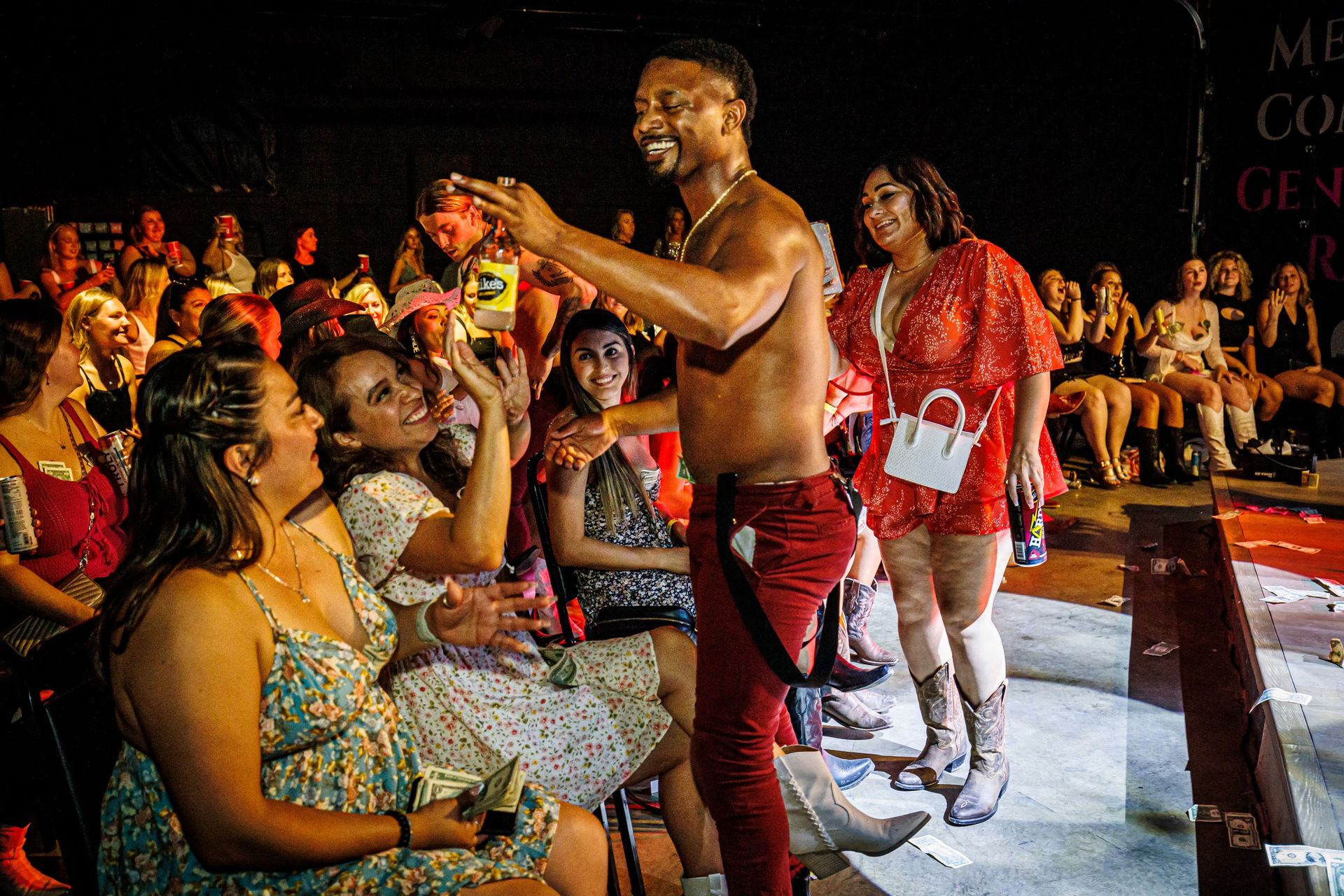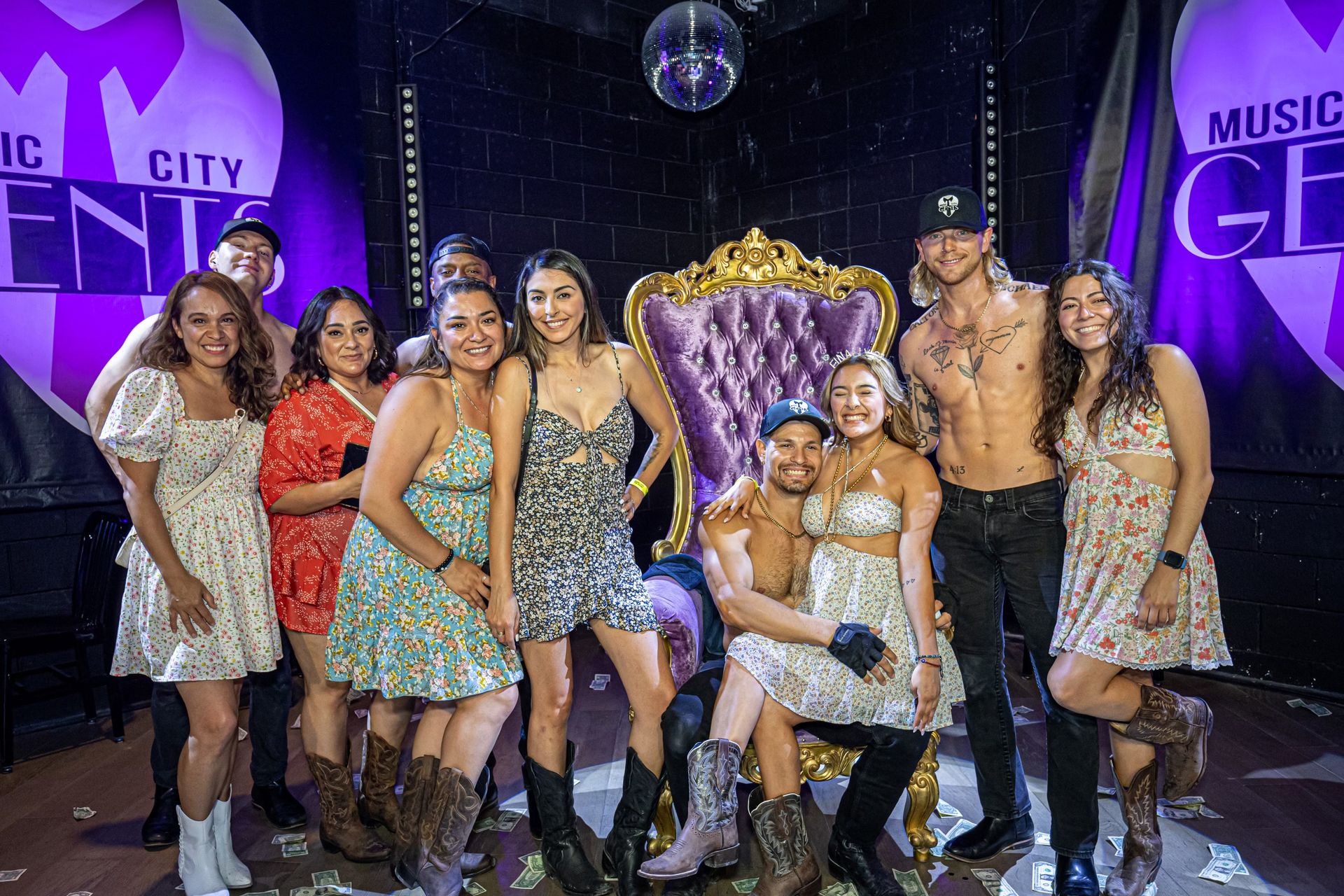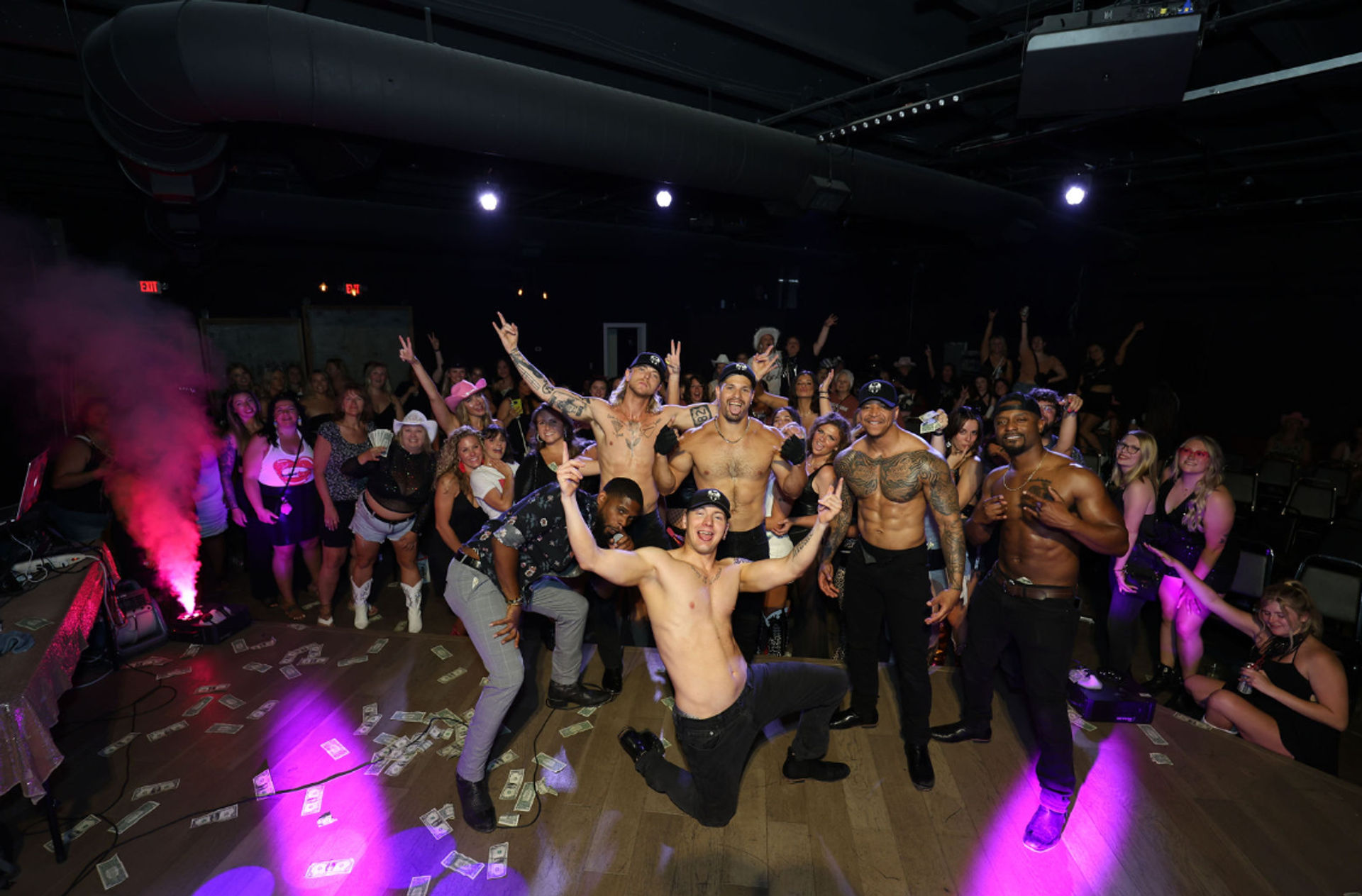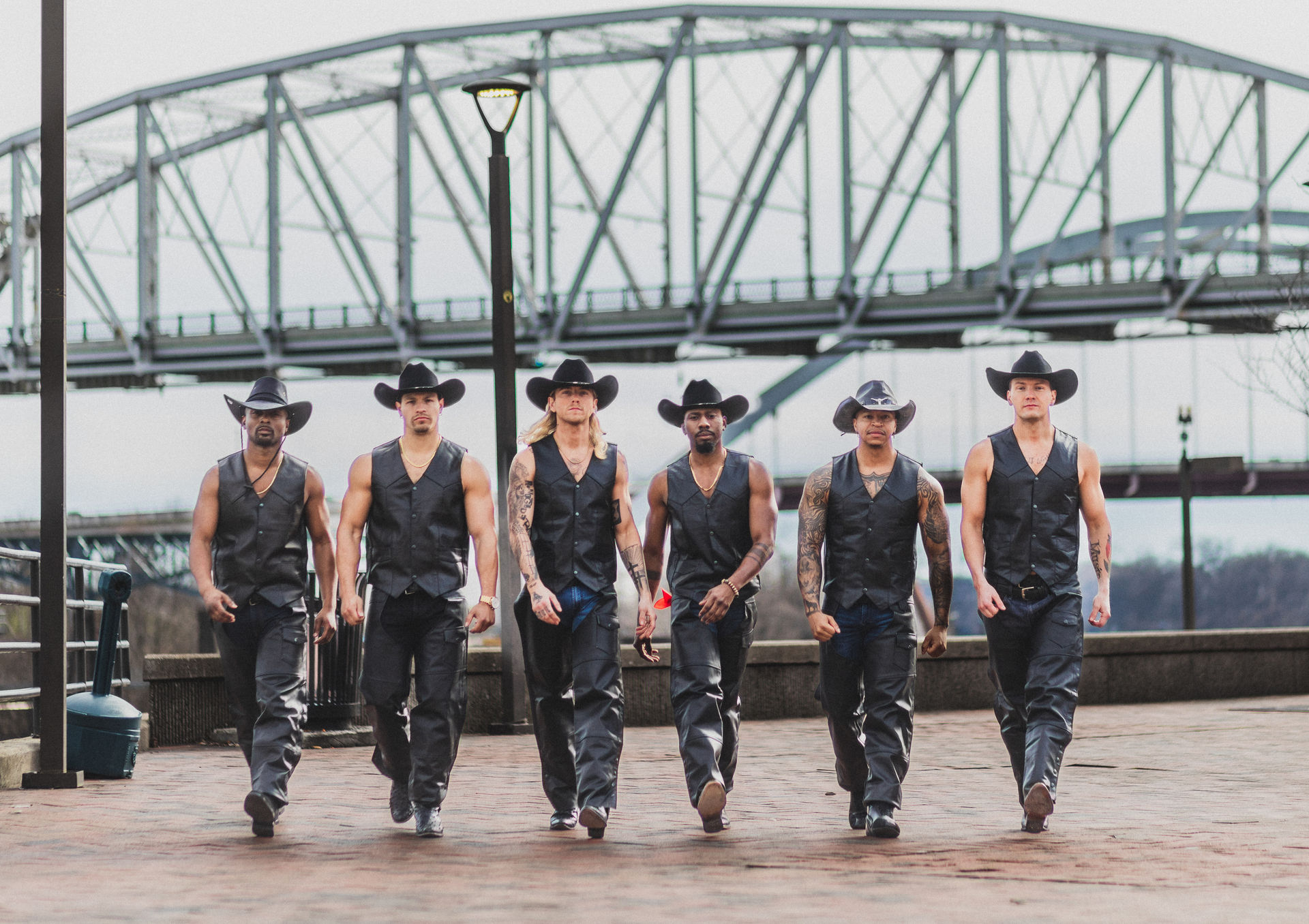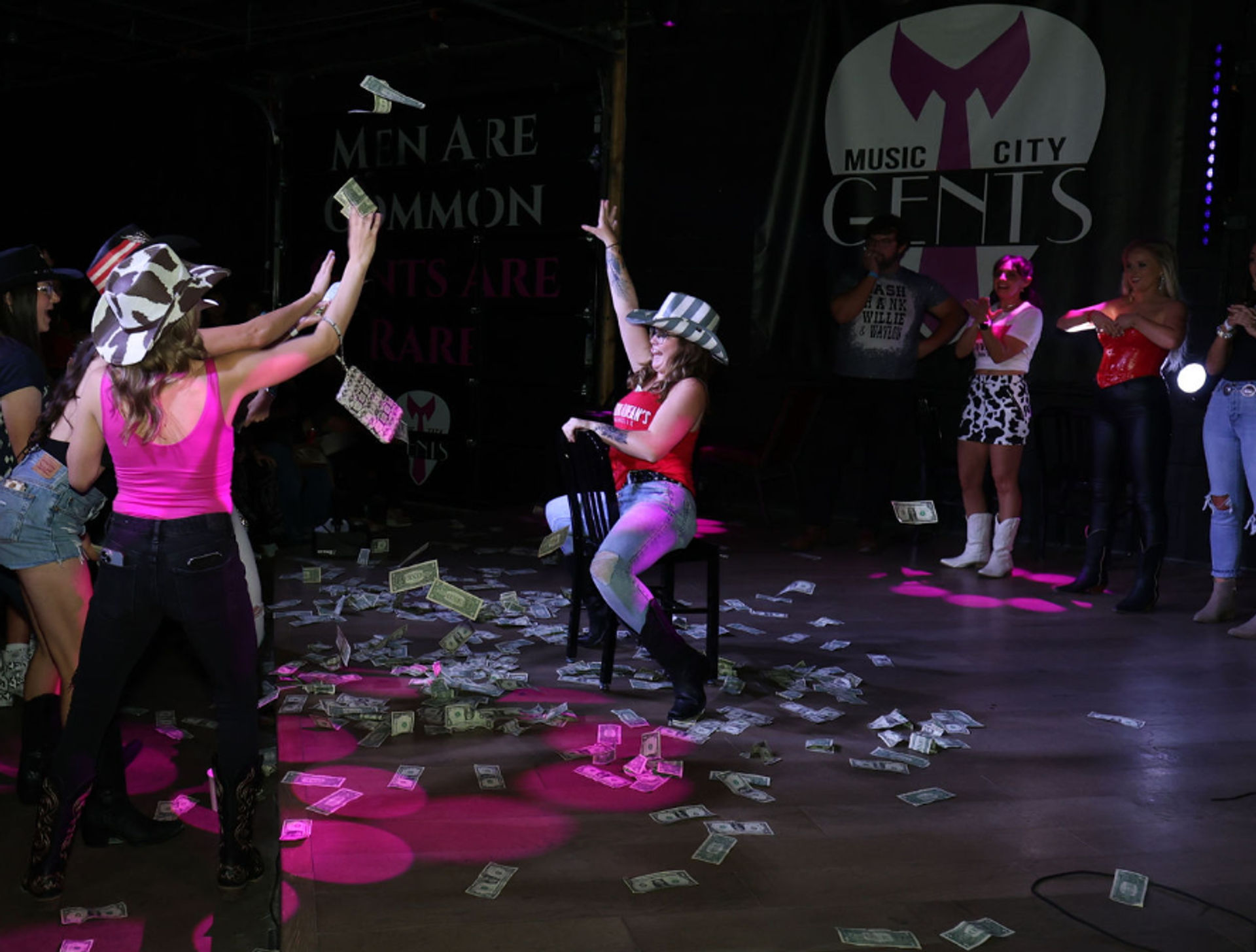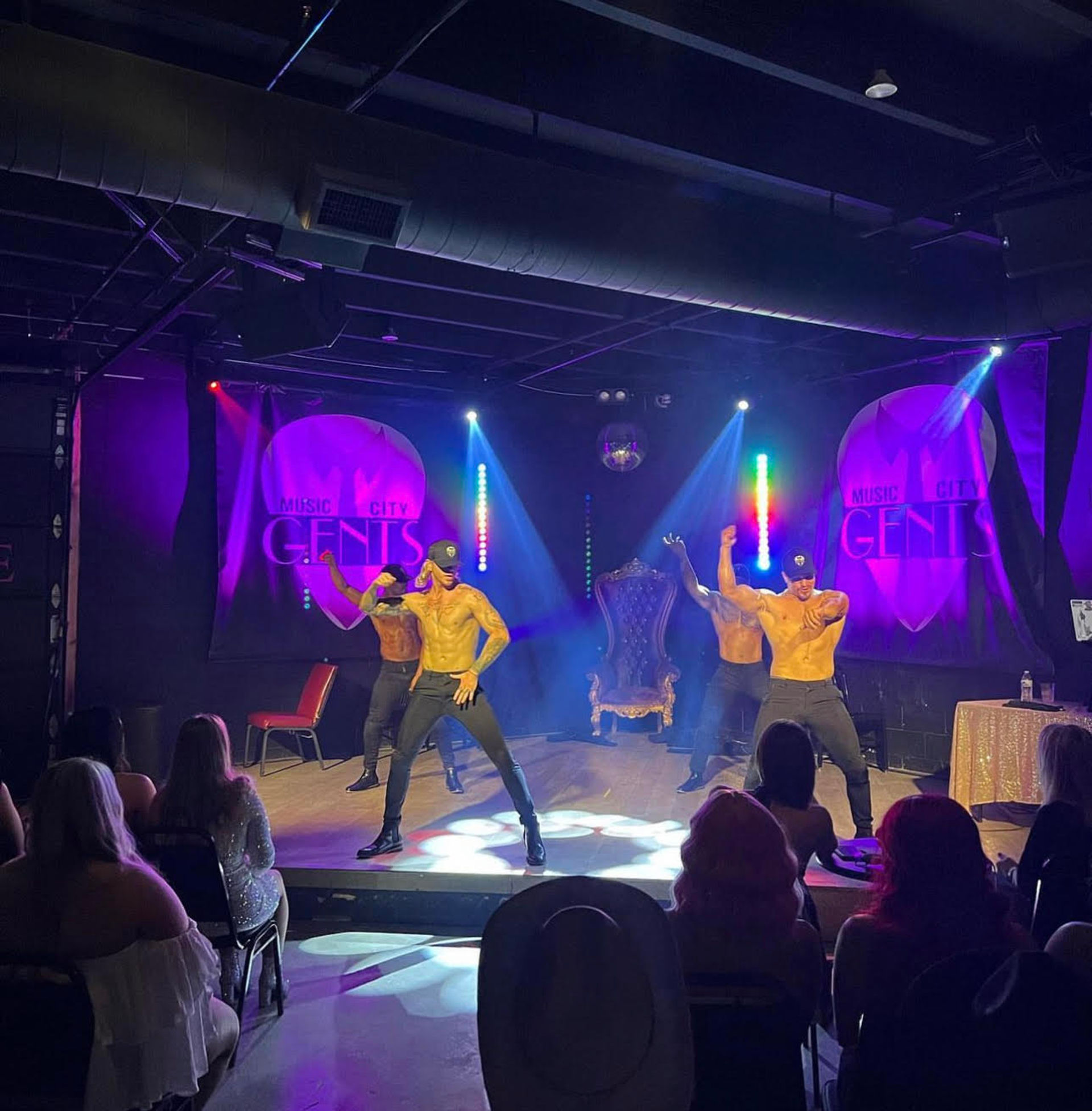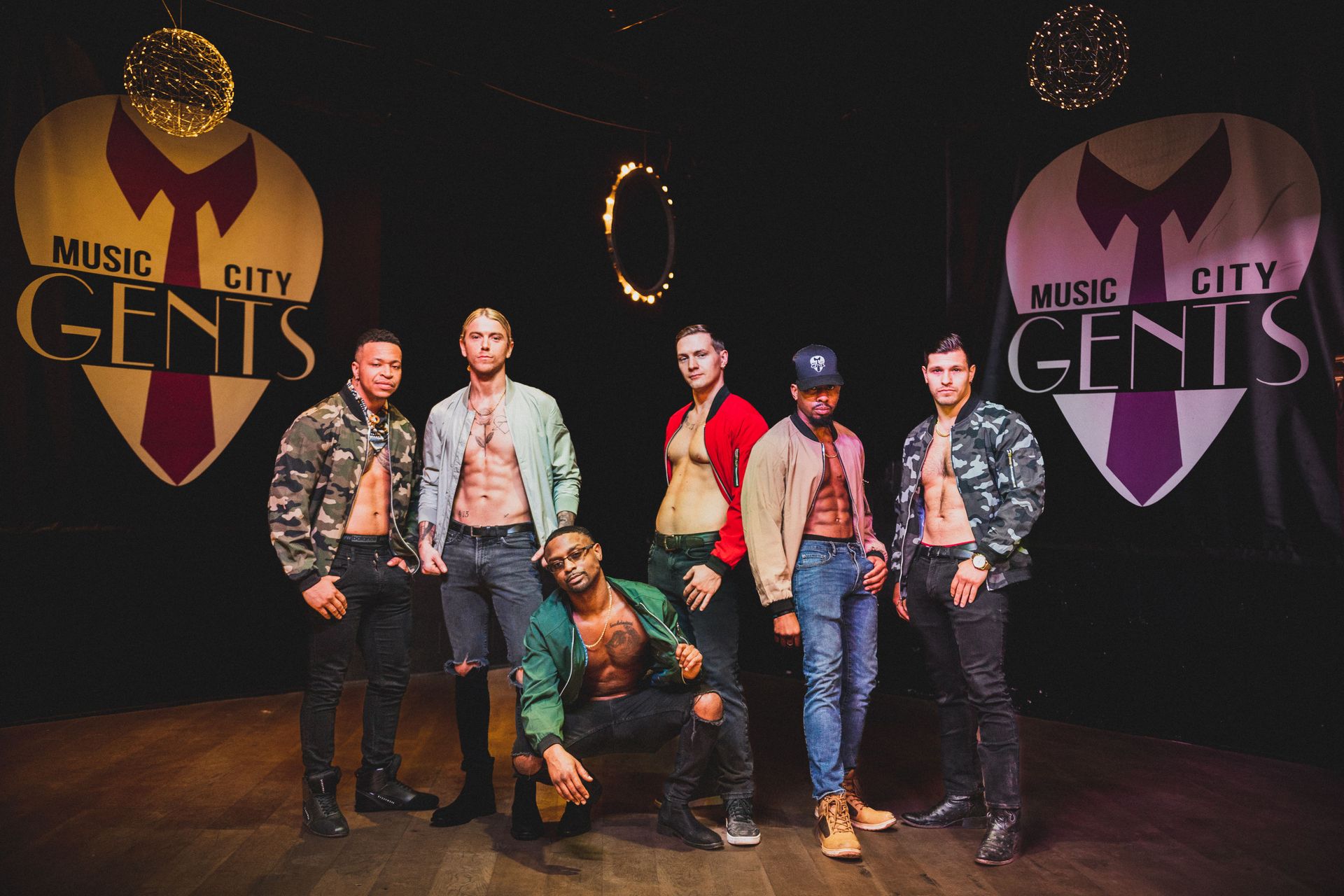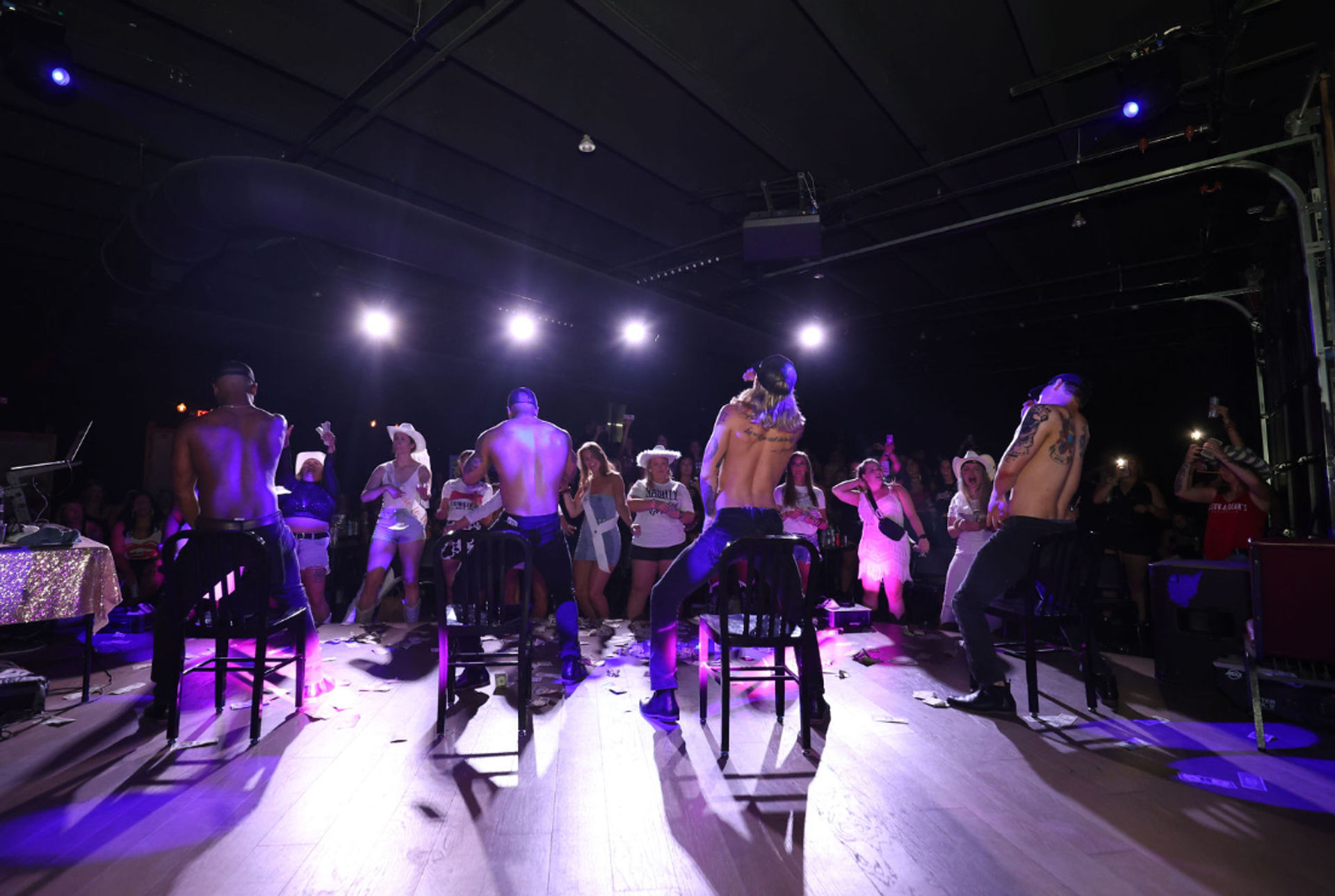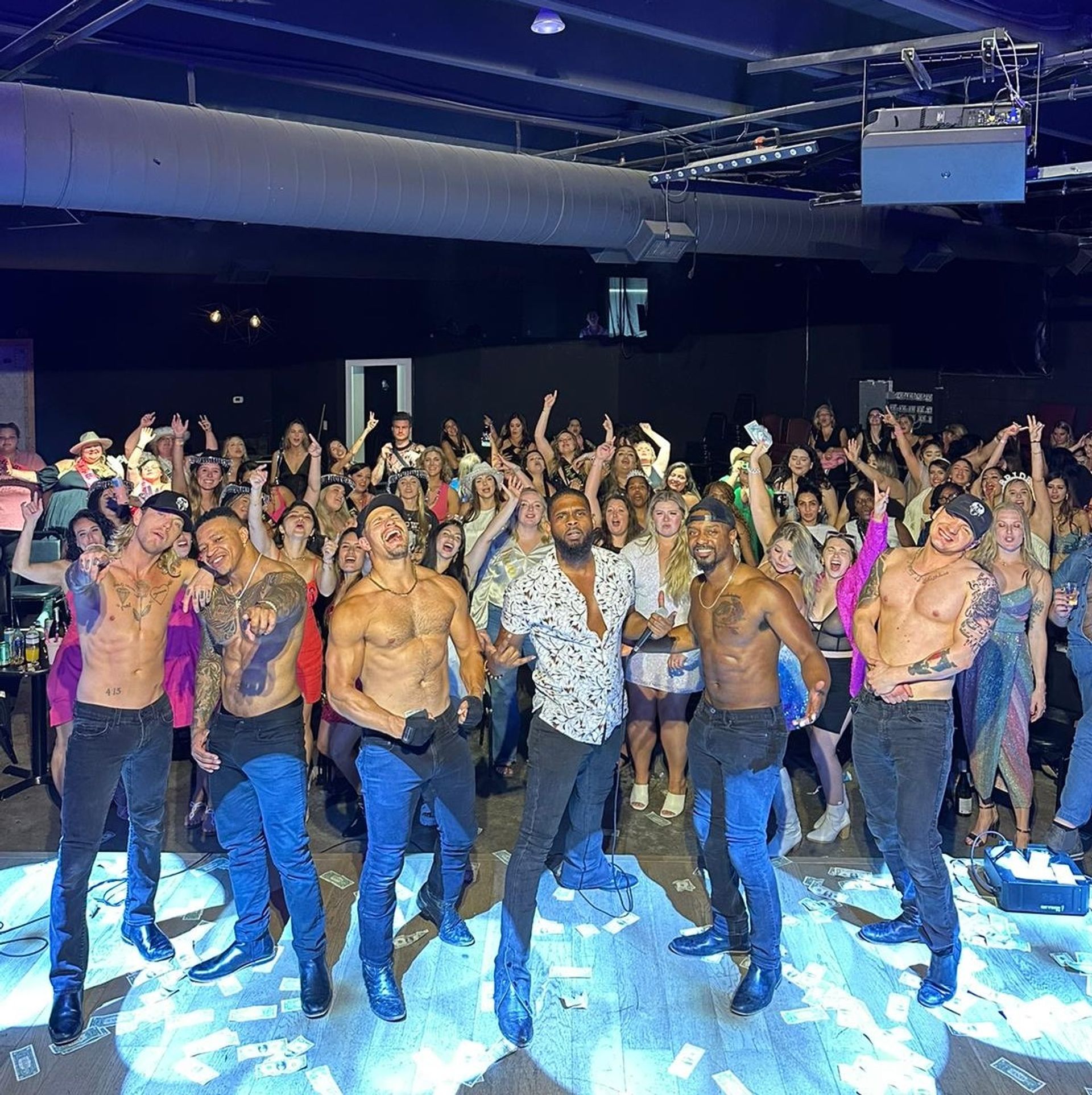 Nashville, TN
Music City Gents Live Male Revue with Optional After-Show Party Shuttle to Broadway
4 (212)

1hr 30min

Starting at $55/person
What you'll do:
The sexiest men of Nashville present to you a 90-minute, high-energy, pure entertainment show with Vegas-style theatrics, choreographed dancing, singing, acrobatics, and of course, six-pack abs! This choreographed dance and strip show feature the hottest male entertainers in Nashville!
Get ready to be amazed as these Gents ensure you and your friends have the best time by doing things such as running the walls, riding Harleys onto the stage, and those are only a few of the theatrics you can expect! The Gents venue is located at 69 Trimble, (we're serious, we can't make this up) and provides you with a fully immersive experience that is next level with multiple perfect Instagram-ready backdrops and a beautiful marble bar serving your favorite drinks!
Book the shuttle to Broadway after the show! This is way more fun and convenient than dealing with Ubers and not being with your whole group! Pro TIP: Broadway is closed to vehicle traffic on weekends and is a traffic jam of vehicles anywhere near it. If your group takes multiple Ubers you will be dropped off at diff locations and left to try and find and coordinate with your party!
Why we love it for your party:
As traditional a party as it gets (The ultimate fusion of cowboy charm and burlesque allure)
$5 VIP Party Pack (keep the drinks cool & party correctly! Everyone receives Gents Slim can koozies, Gents Shot glasses, and, penis straws!)
SHUTTLE to Broadway (avoid multiple Ubers & you won't get stuck trying to find the rest of your party throughout the crowds)
Nashville Themed (Let these cowboys light the fire literally

on stage for your weekend! Imagine Cowboys providing you with a bit of singing mixed with the Gents showcasing specialty acts like fire spinning, choreographed dancing, and acrobatic moves)
About this experience partner:
Music City Gents was created by a dancer who performed in Magic Mike XXL! The show and its entertainers have been featured on TV shows such as Love at first sight and multiple regional appearances.
Additional Information:
Approximately 1 hour 30 minutes

All guests must be at least 21 years of age

We require a $20 exchange per person at the door. This is still your money as we are just putting $1 dollar bills in your hands so that you may have the opportunity to tip the entertainers as you choose. Make it rain and have some fun! We accept cash, card, and Apple Pay.

Please note: upon arrival each member of your party will be required to sign a waiver in advance of the show.
Cancellation Policy
strict Cancellation Policy
This experience partner offers no refunds once the reservation is confirmed
Batch Guarantee
Get the Lowest Price
Batch does not add to any of the vendor fees and you are guaranteed the lowest price possible. If you find a lower price, let us know and we'll match it!
Book with Confidence
While we encourage all experience partners to issue full or half refunds with at least 7 days notice, certain experiences have more strict cancellation policies. See above to fully understand the policy for this experience.
Location
69 Trimble St, Nashville, TN 37210, USA