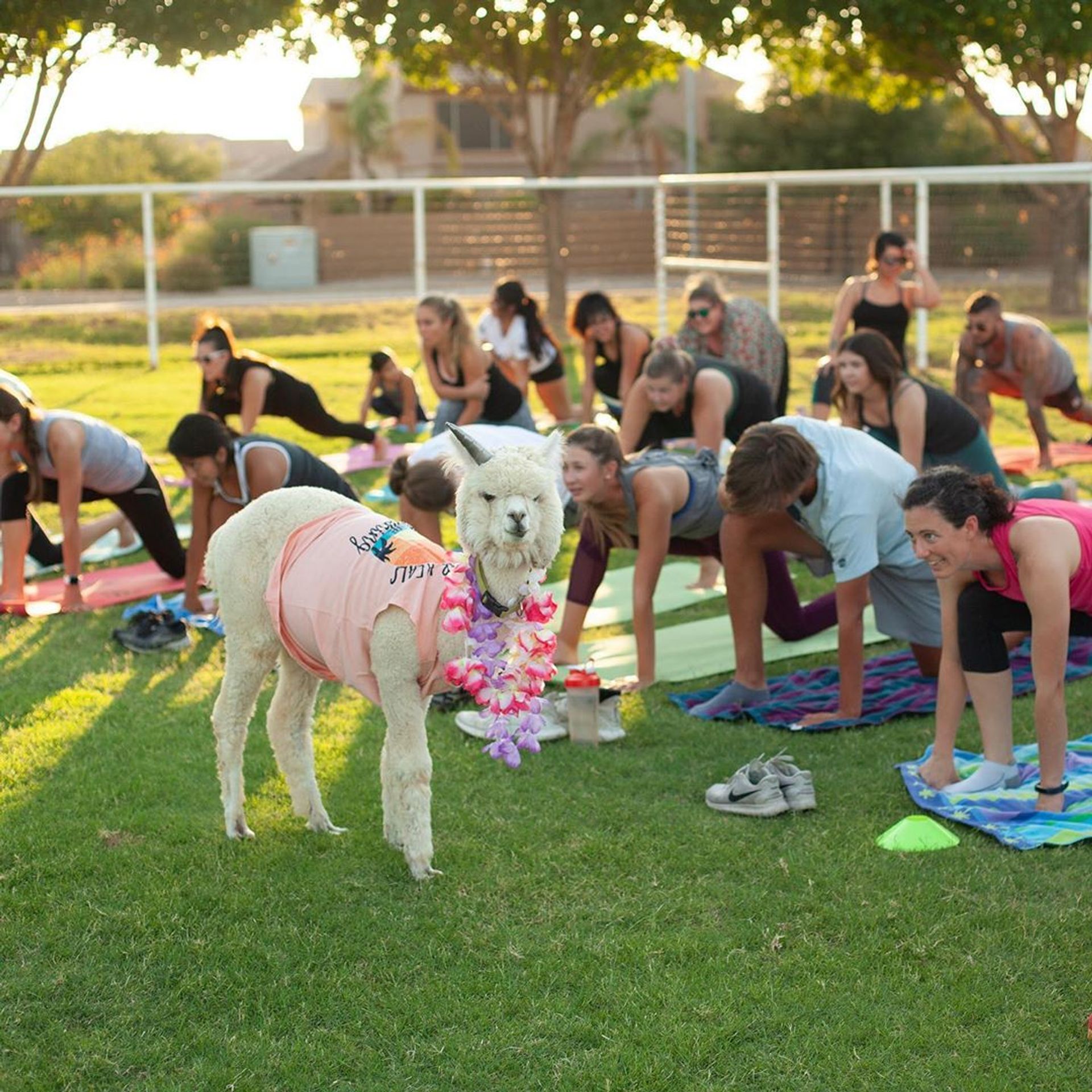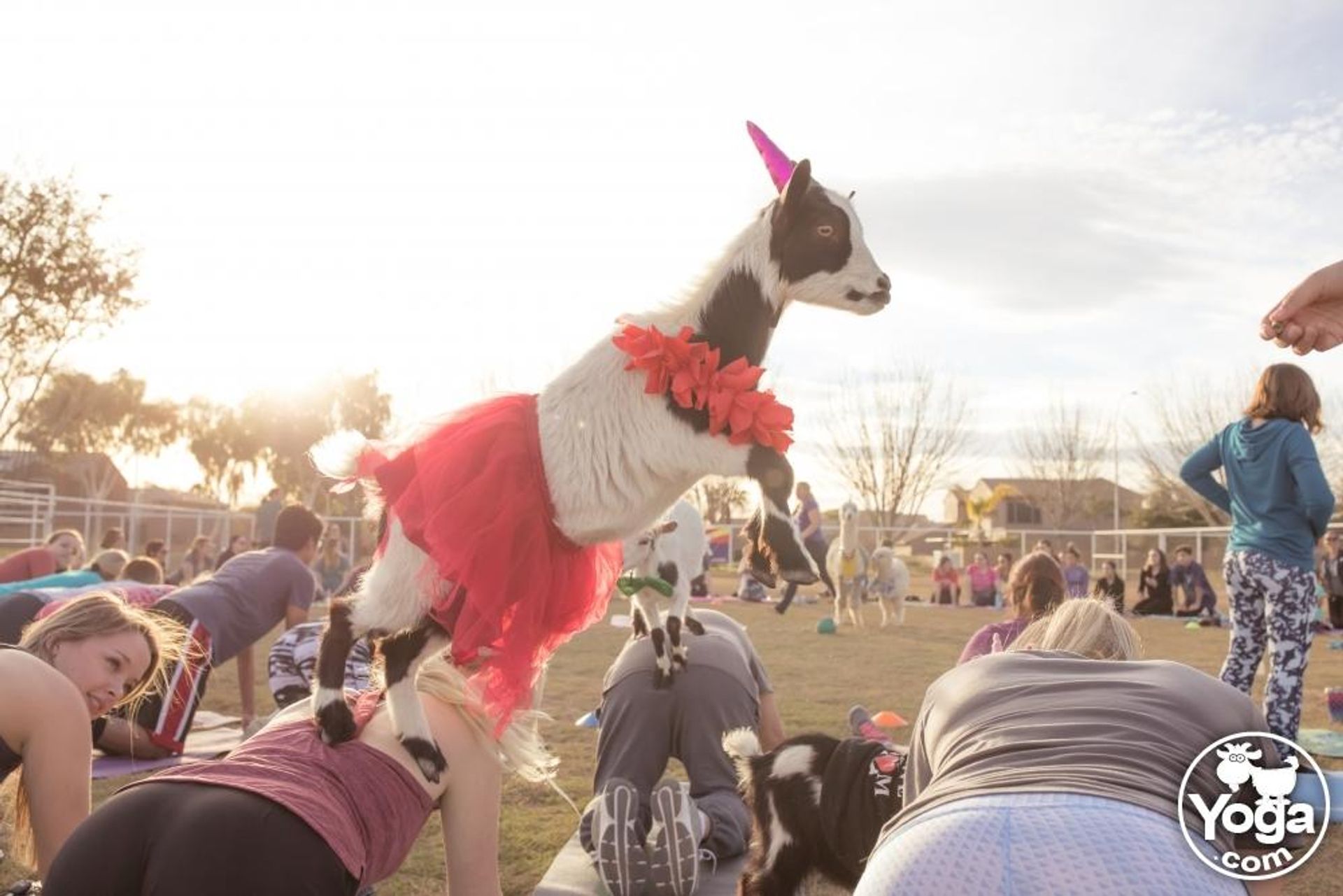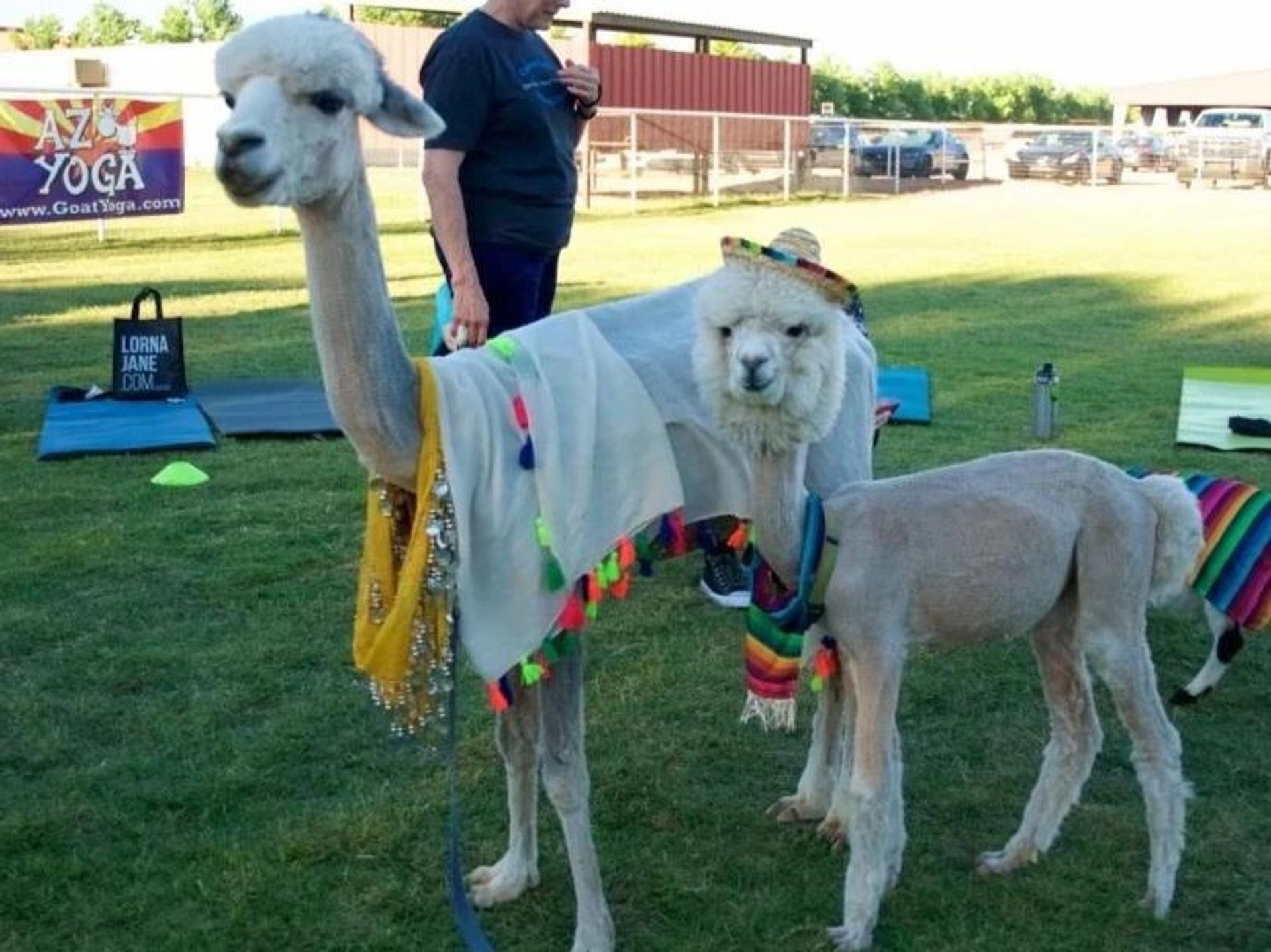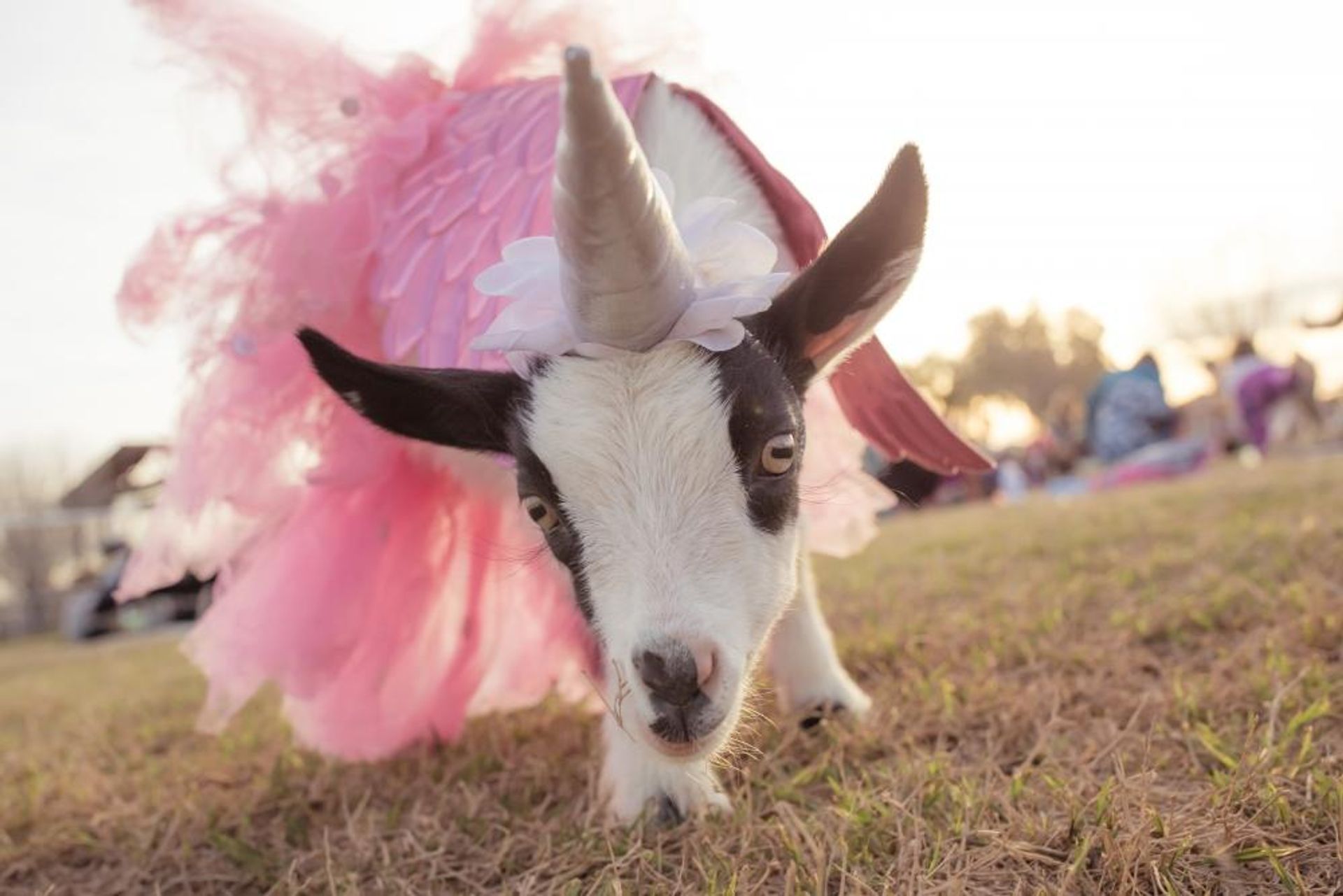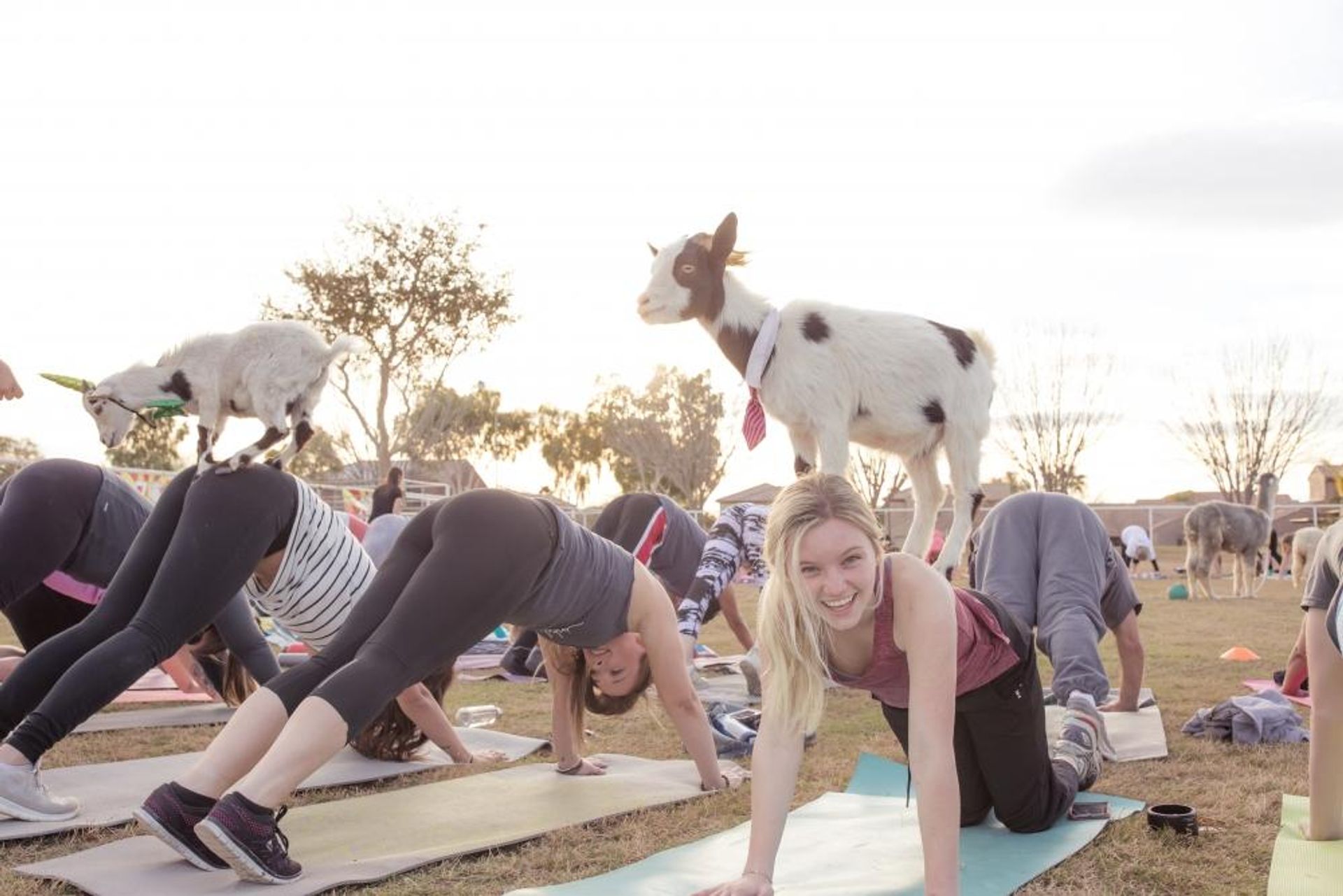 Arizona Goat Yoga: The Original Home of Goat Yoga
About this experience
What you'll do:
Laugh with your best friends while doing gentle yoga stretches with playful, ridiculously cute goats! Do as much or as little yoga as you like. This class isn't about challenging poses and breaking a sweat. It's about getting back to nature, laughing off the hangover, and cuddling with absolutely adorbs baby goats. Relax in Child's Pose and try to stay still as a little one stands on your back with its tiny hooves. And make sure to have your phones at the ready—photo ops for days!
Why we love it for your party:
#1 Goat Yoga class in the world (as featured on Ellen Degeneres and Game of Thrones)
The perfect lazy party activity (heal your body and cozy up with pet goats for the morning)
Goat giggles (seriously, you won't stop laughing)
Something for everybody (I mean, who doesn't love Child's Pose and baby goats?)
About this experience partner:
Arizona Goat Yoga is among the top 10 things to do in the state and rated as the #1 Goat Yoga in the world. They've made it twice into The Guinness Book of World Records. Our mission is simple: Make people happy, while bringing diverse communities together.
Book Your Experience
Goat Yoga Class (Individual Ticket)
Goat Yoga classes take place every Saturday at 10:00AM
See Availability
Location
26601 S Val Vista Dr, Gilbert, AZ 85298, USA
Cancellation Policy
strict Cancellation Policy
This experience partner offers no refunds once the reservation is confirmed.
Book Your Experience
Choose a Booking Option
Goat Yoga Class (Individual Ticket)
---
Why Book With Batch?
All Your Parties on One Account
With over 30 cities and counting, you can plan all your parties on Batch. We'll save your information and preferences to make booking a breeze.
Party Planning at Your Fingertips
Download our app for access to party planning tools like polls, shared itineraries, and expenses.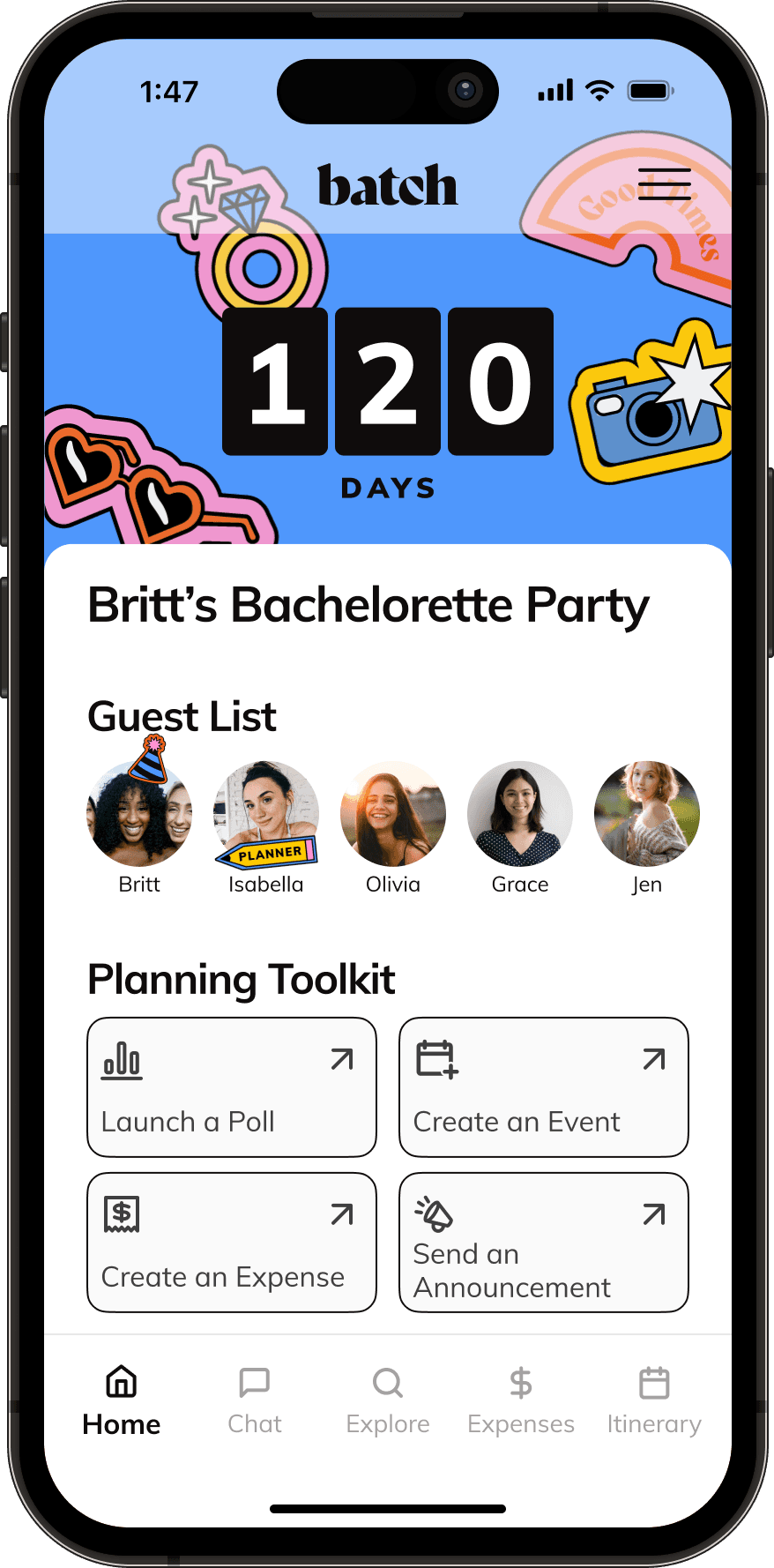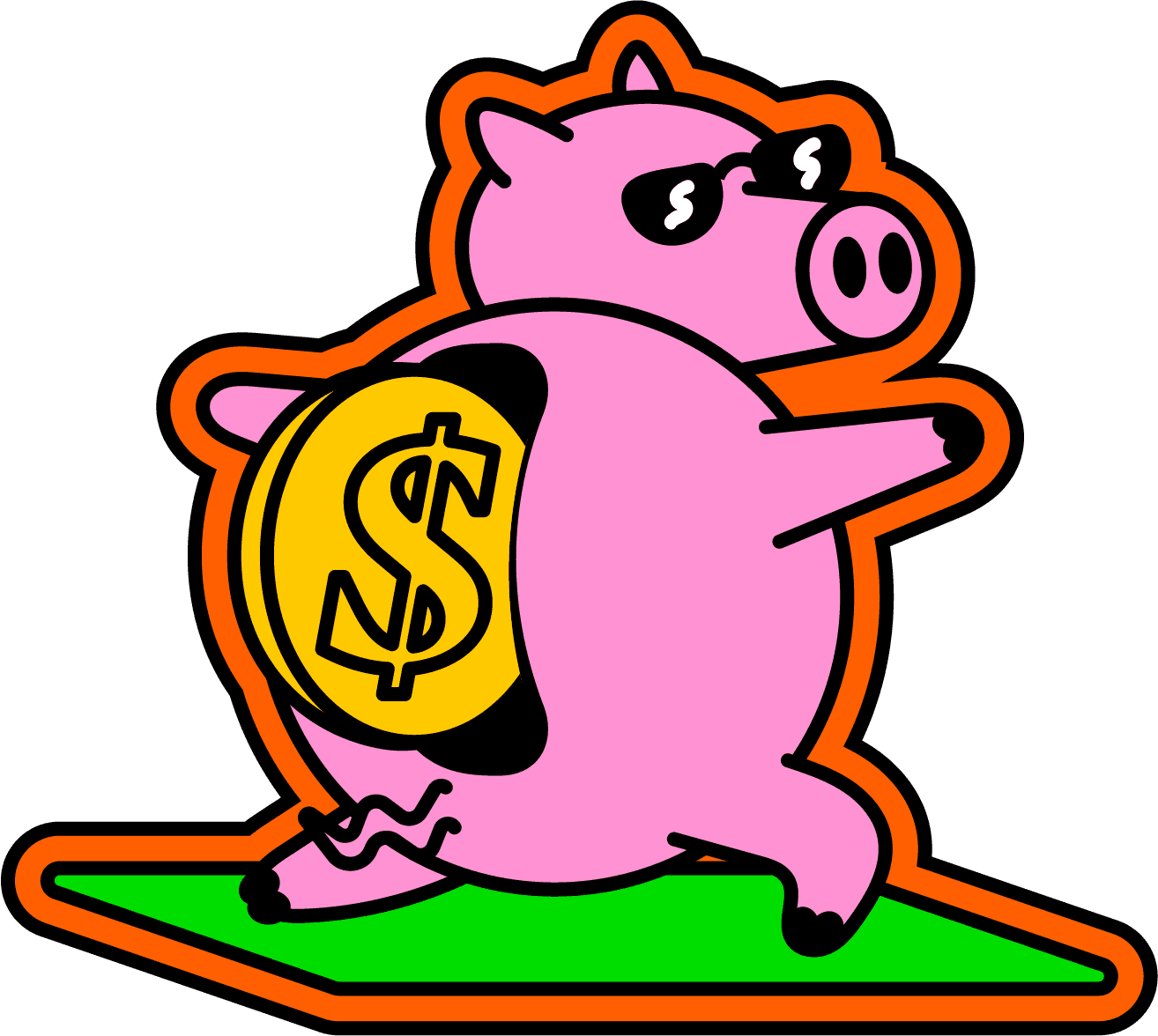 Book More, Save More
As a Batch member, receive exclusive discounts and first looks to our best party experiences! From transportation to private chefs, we're here to help.