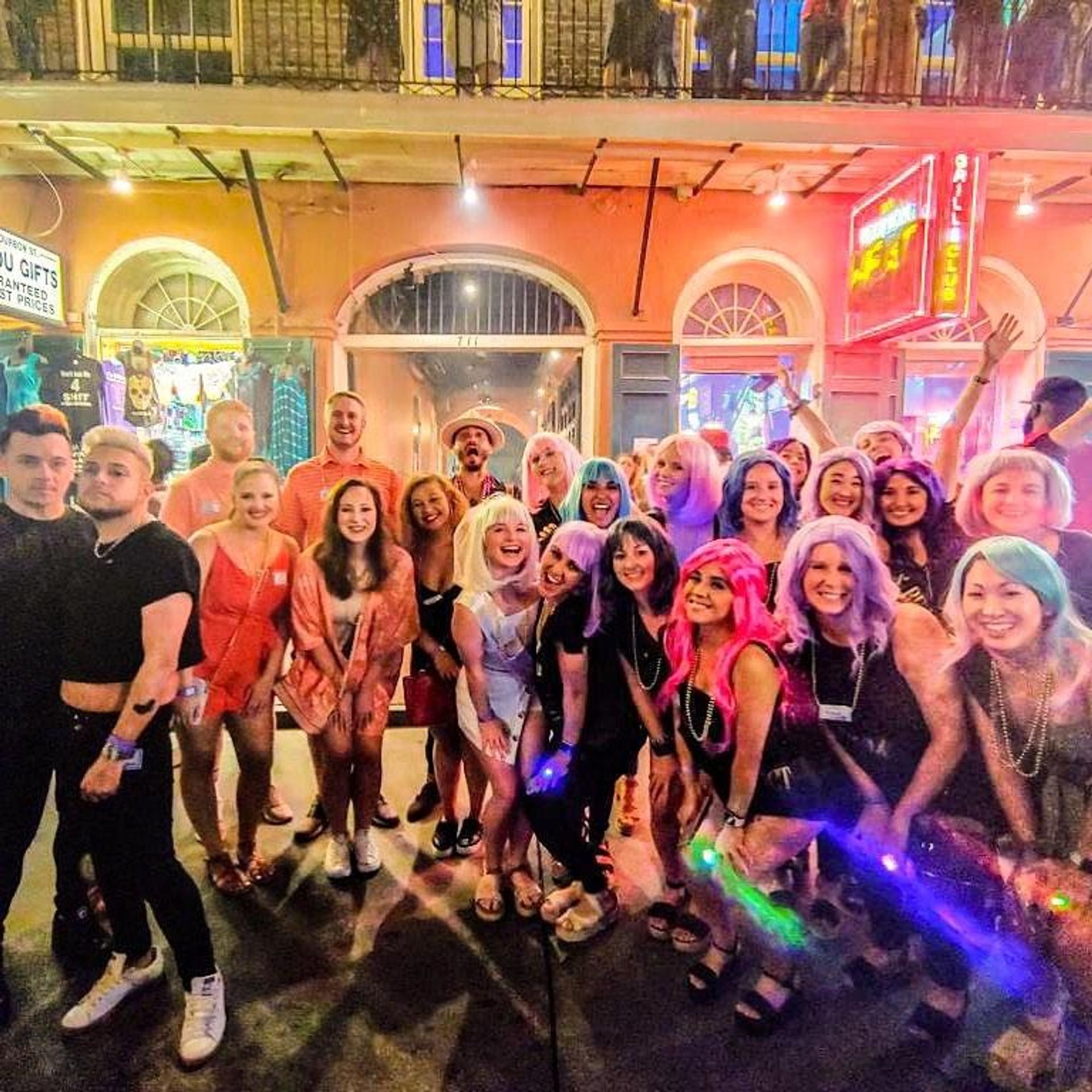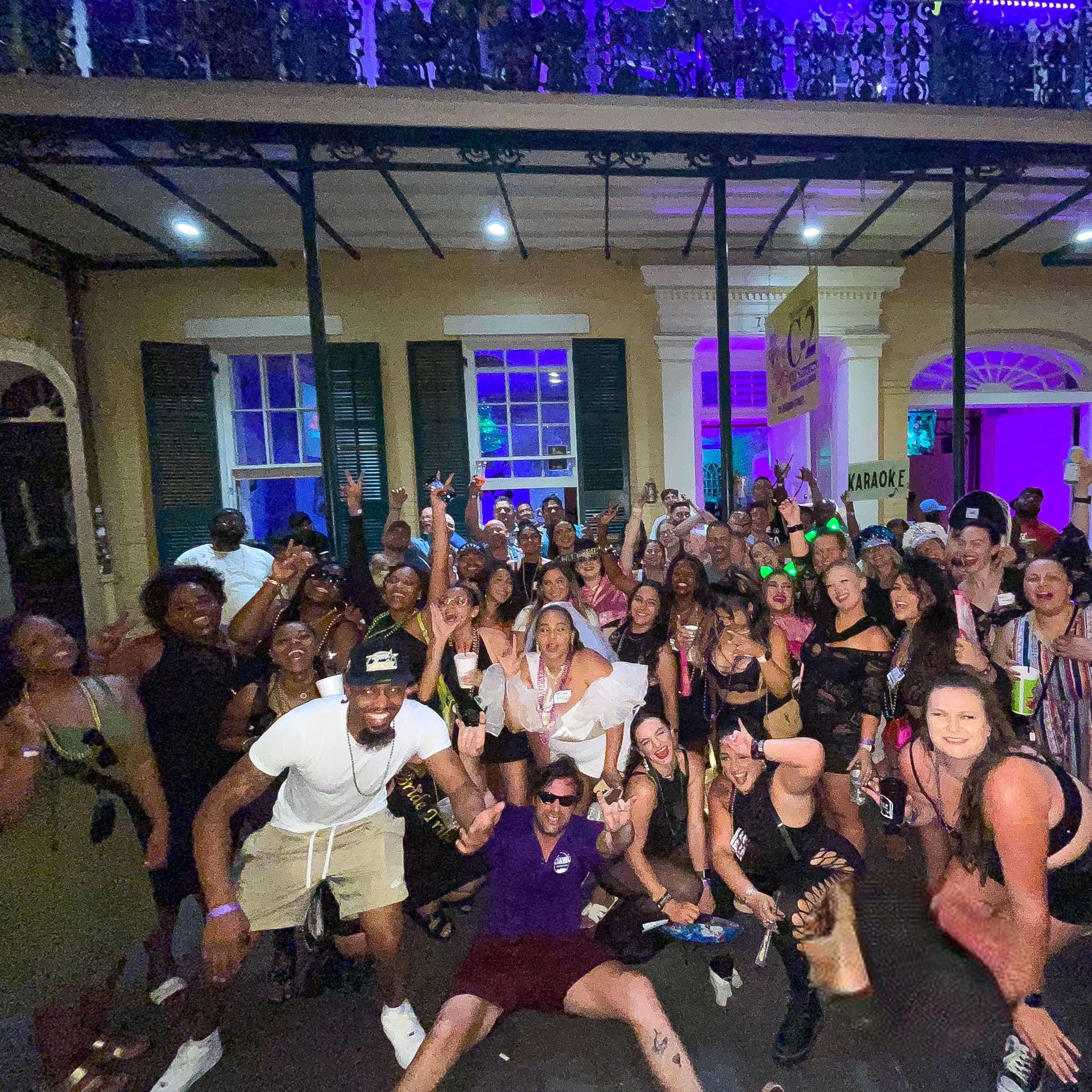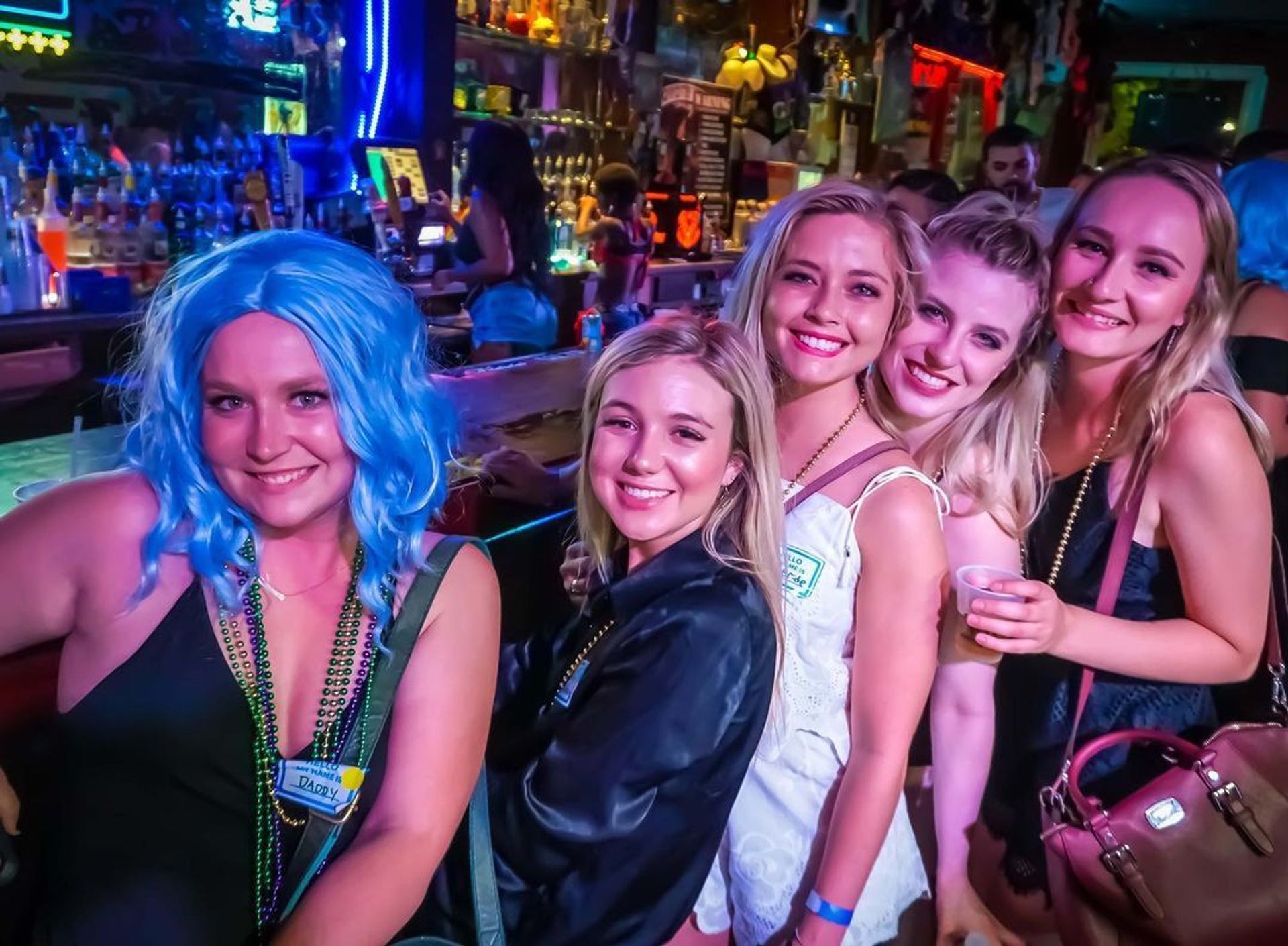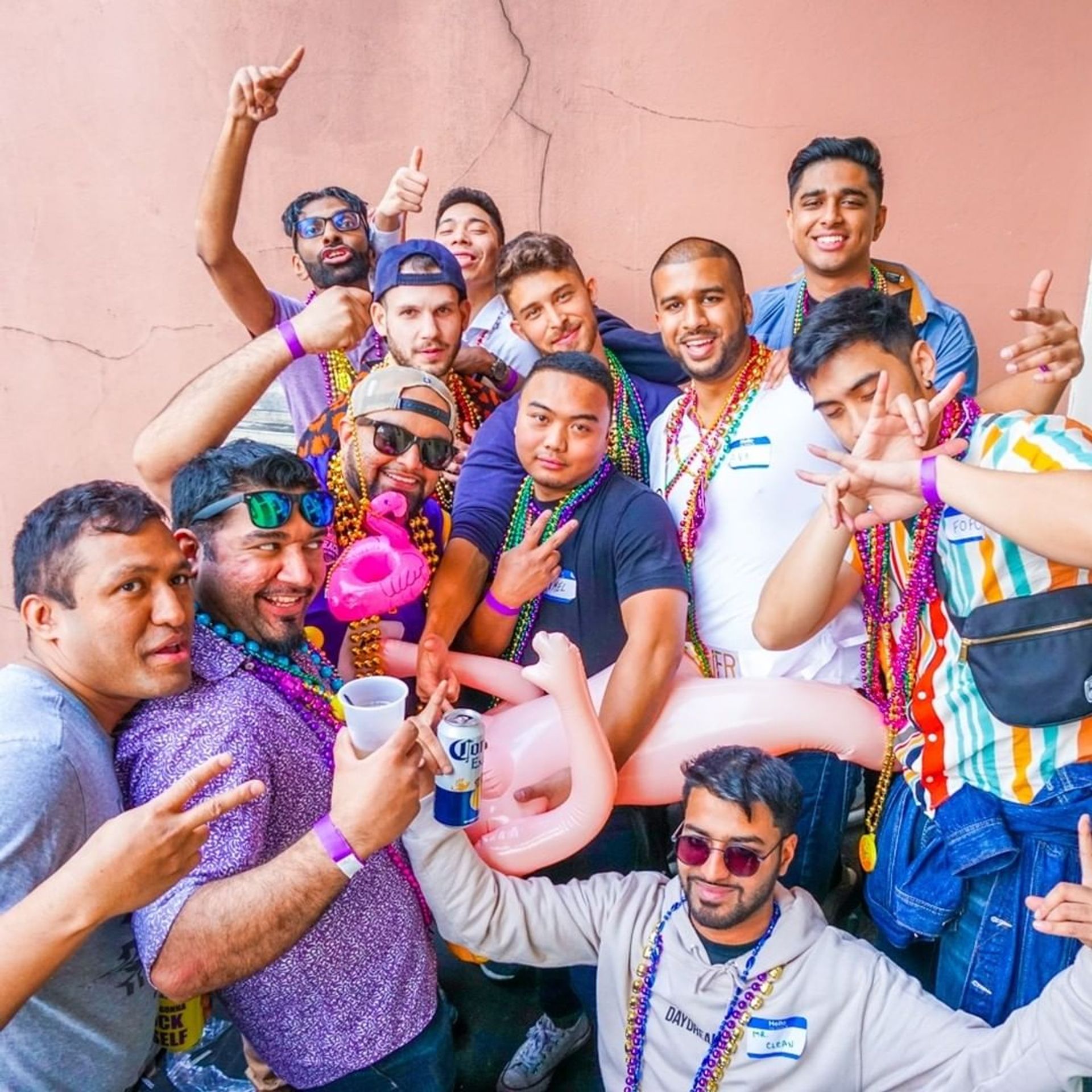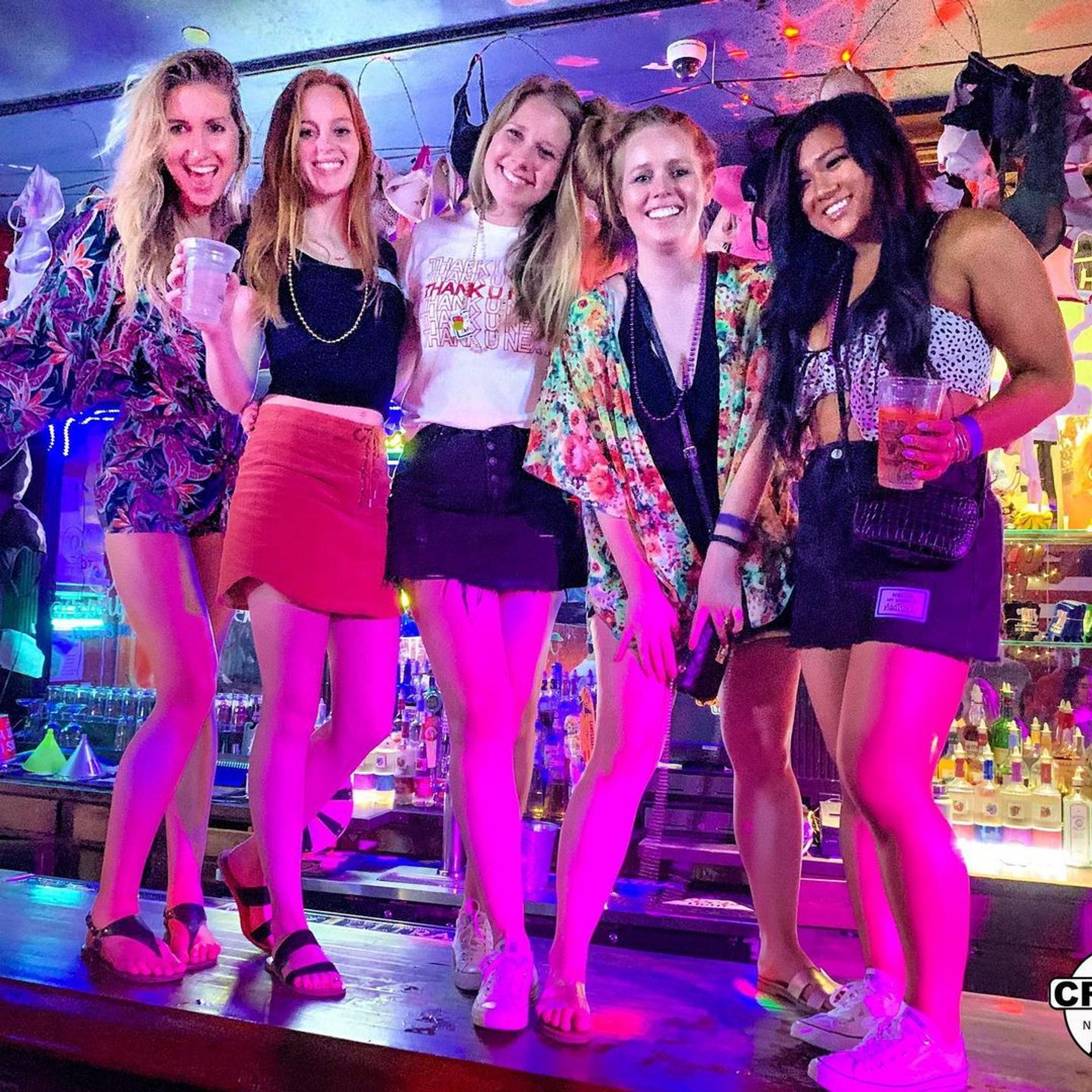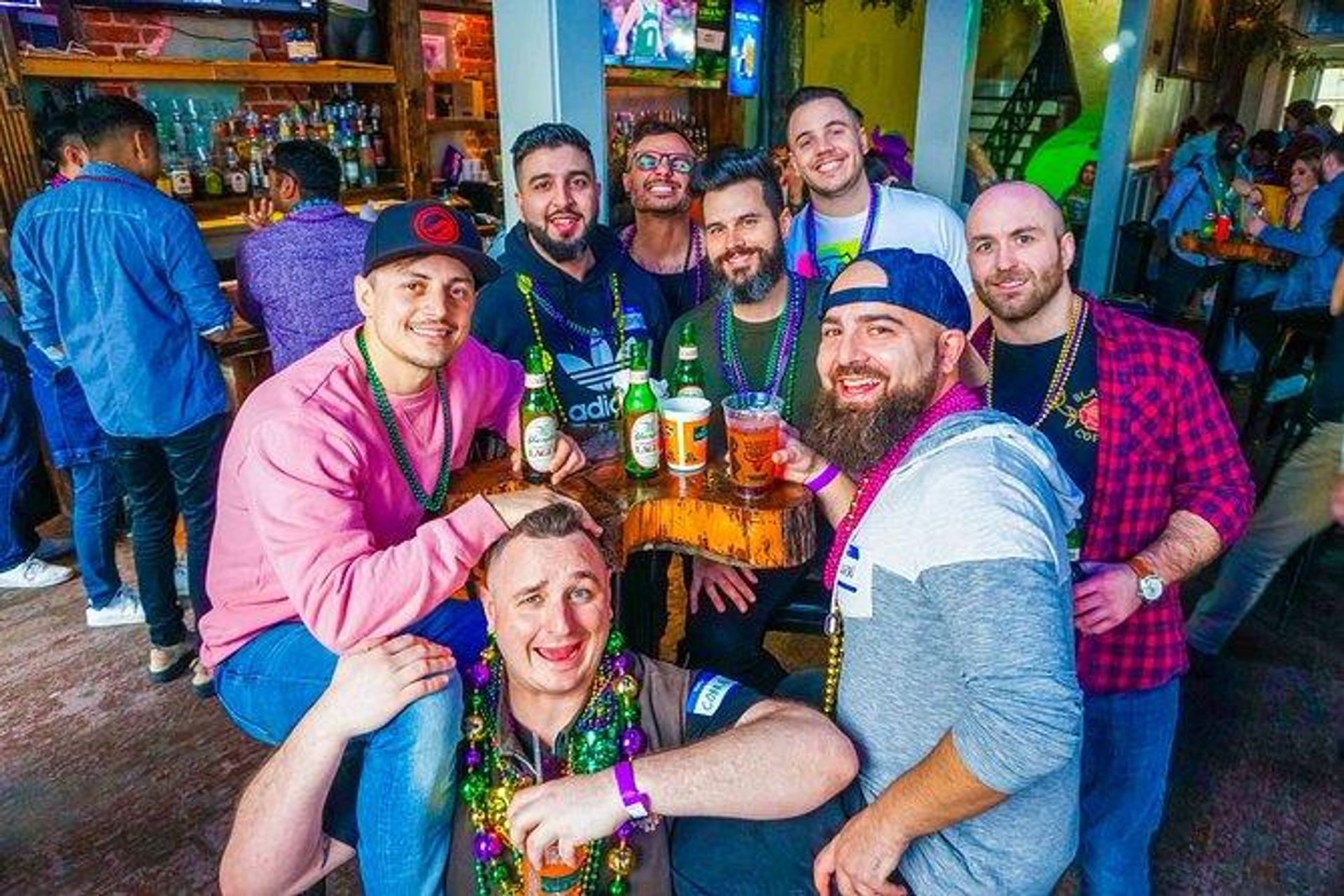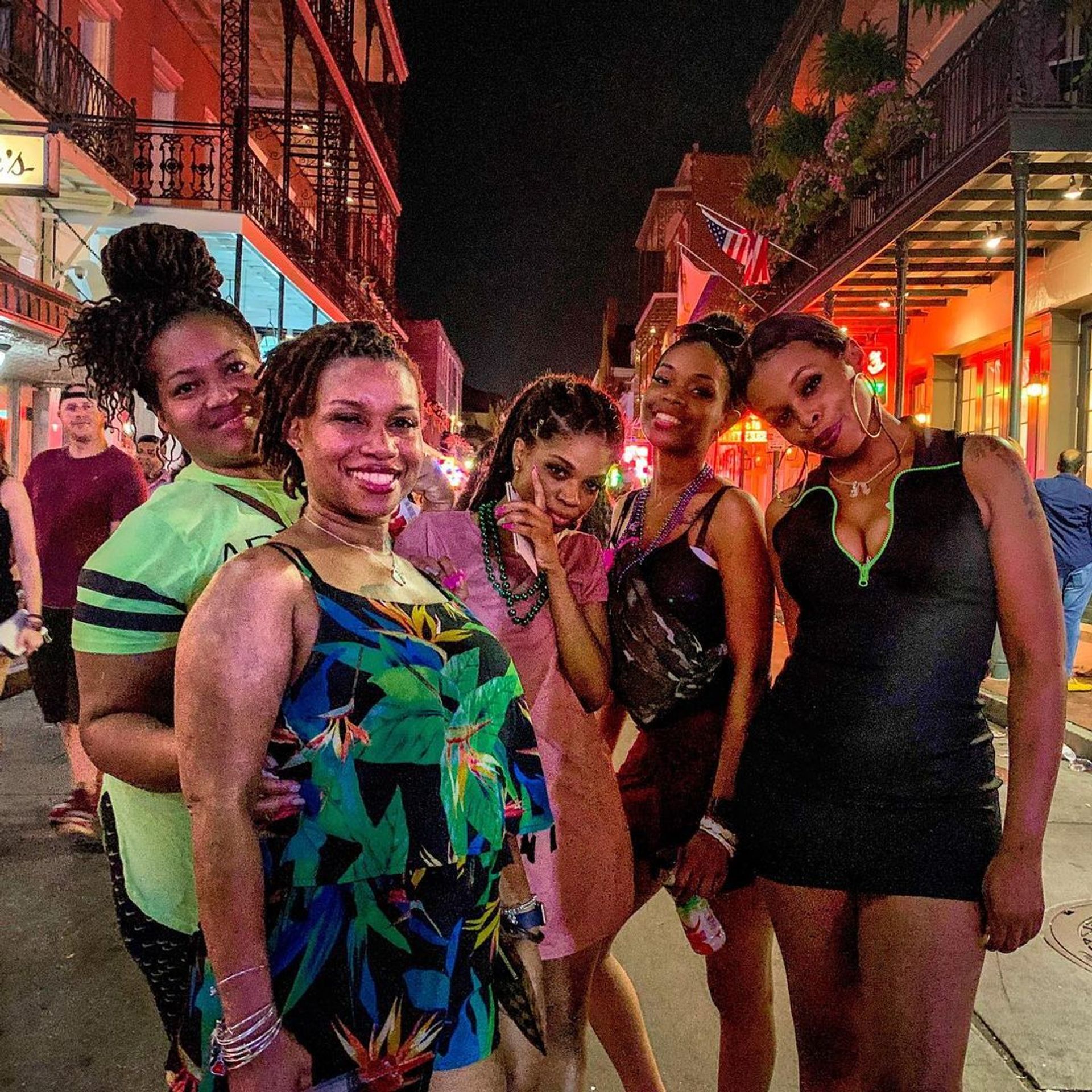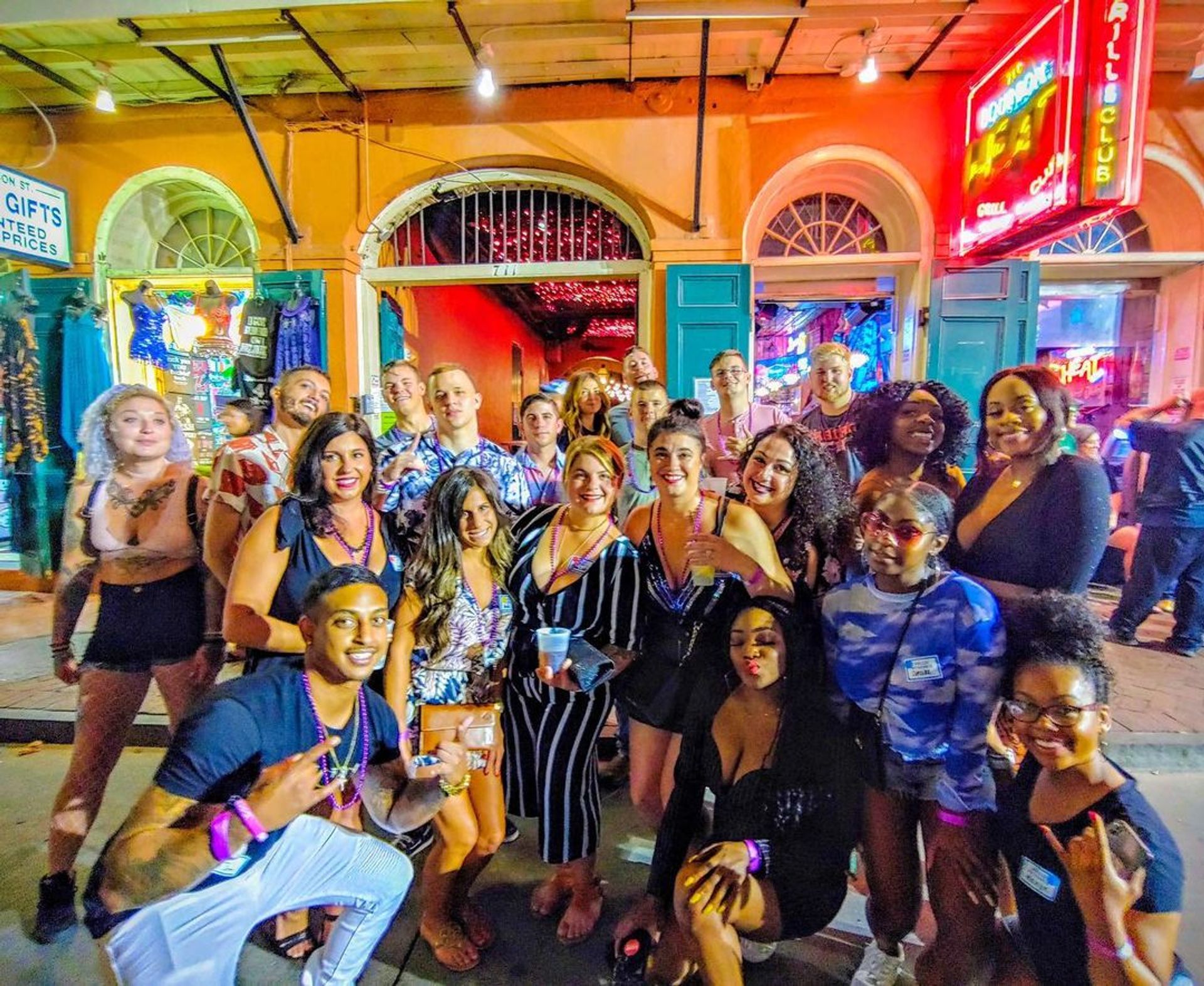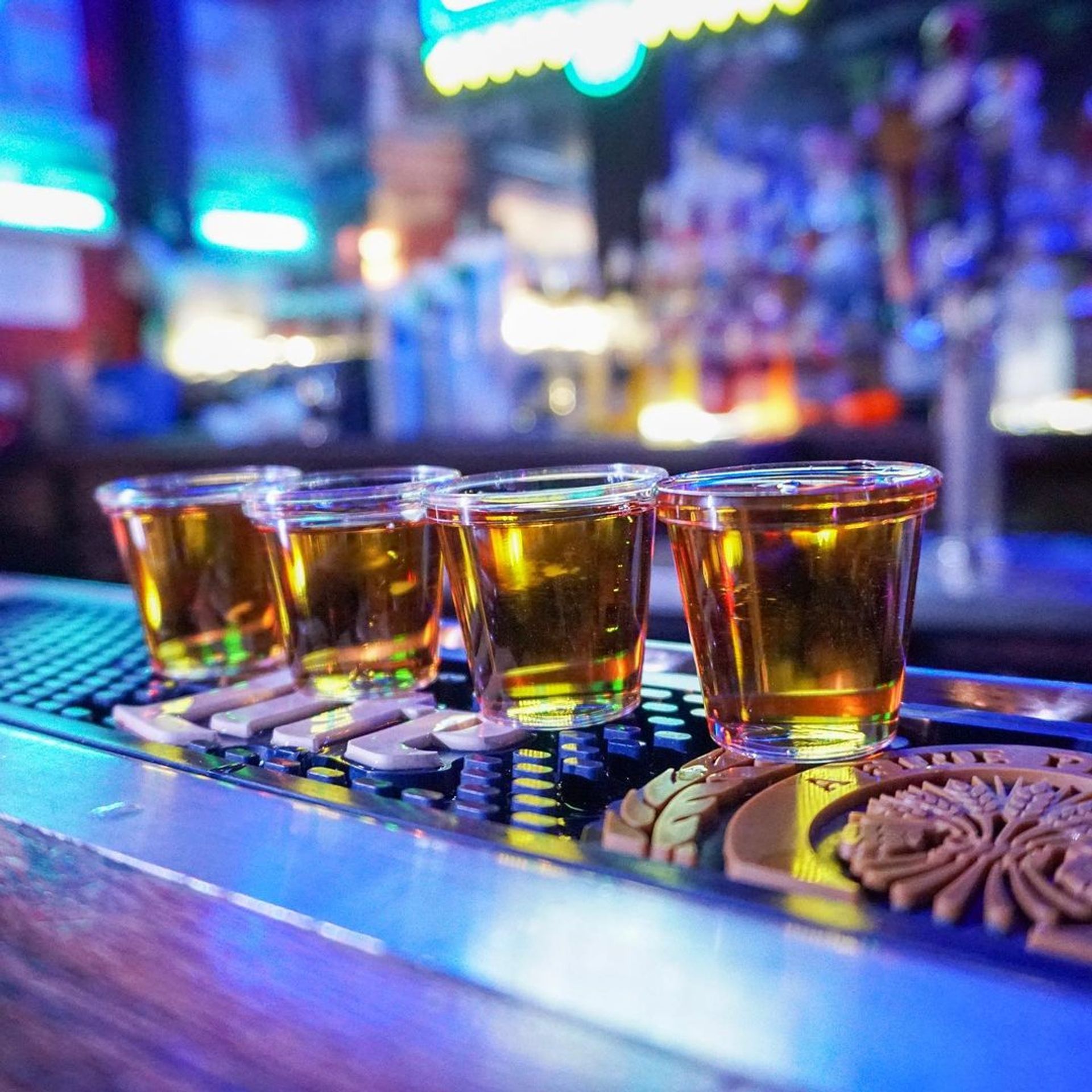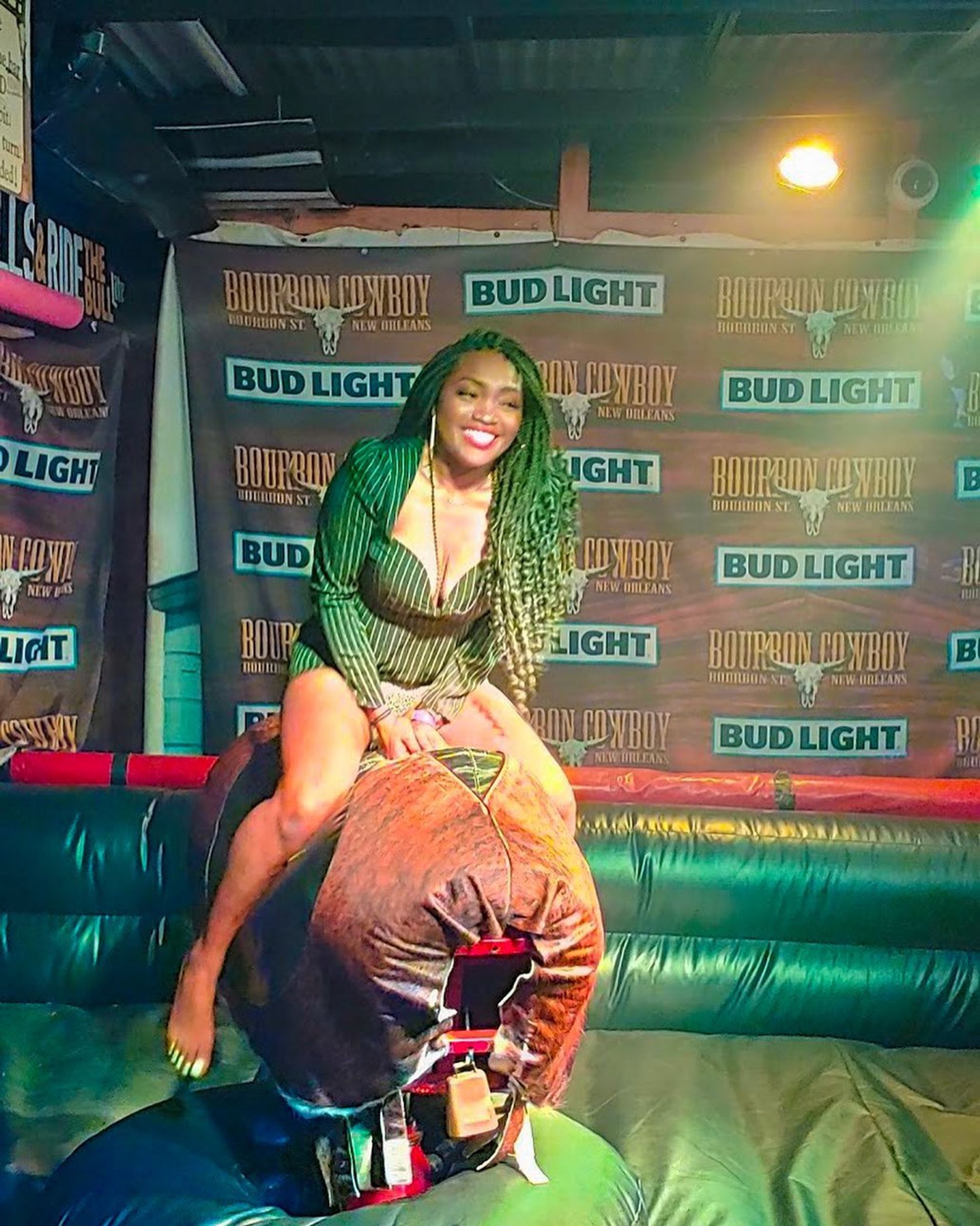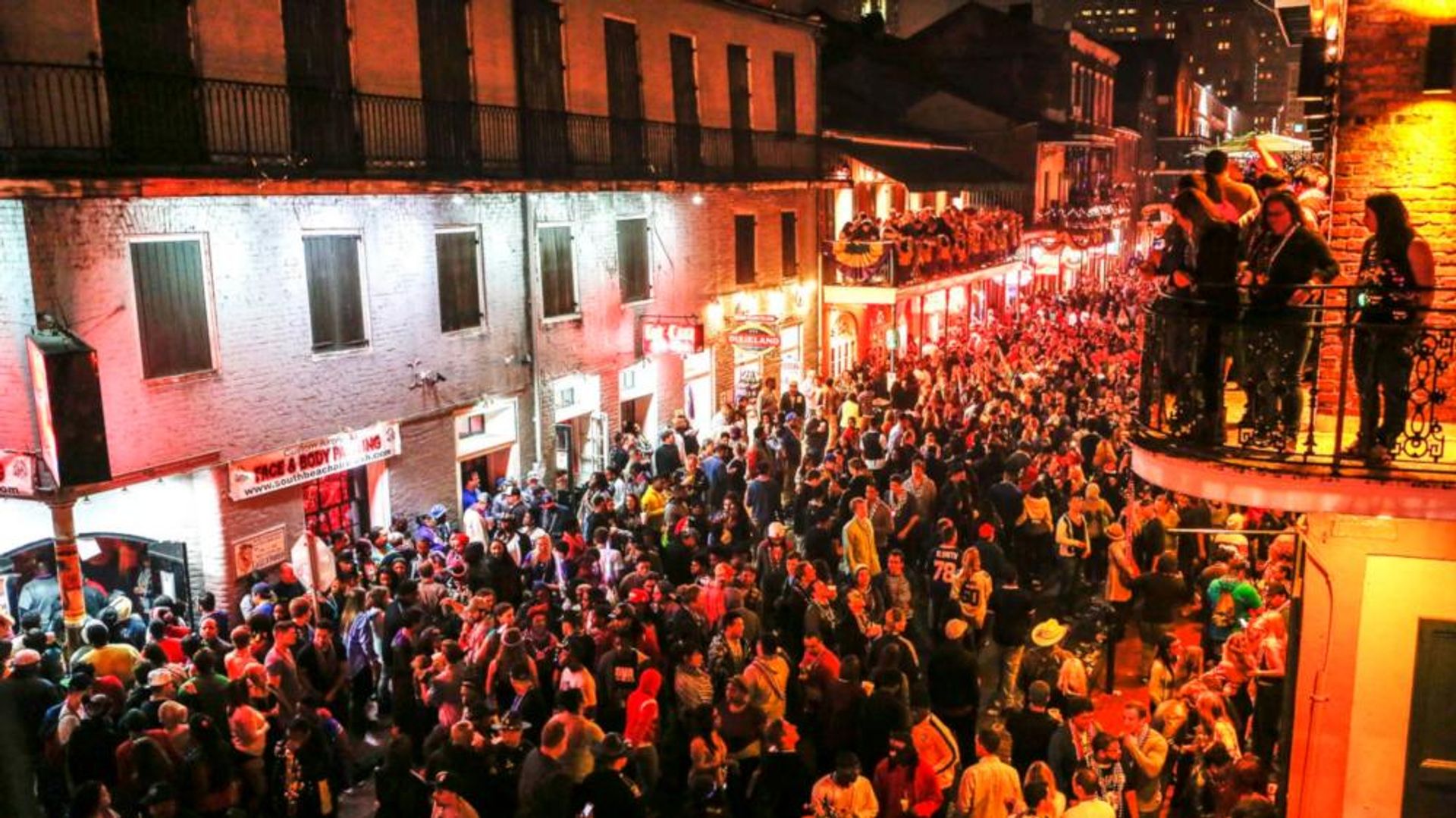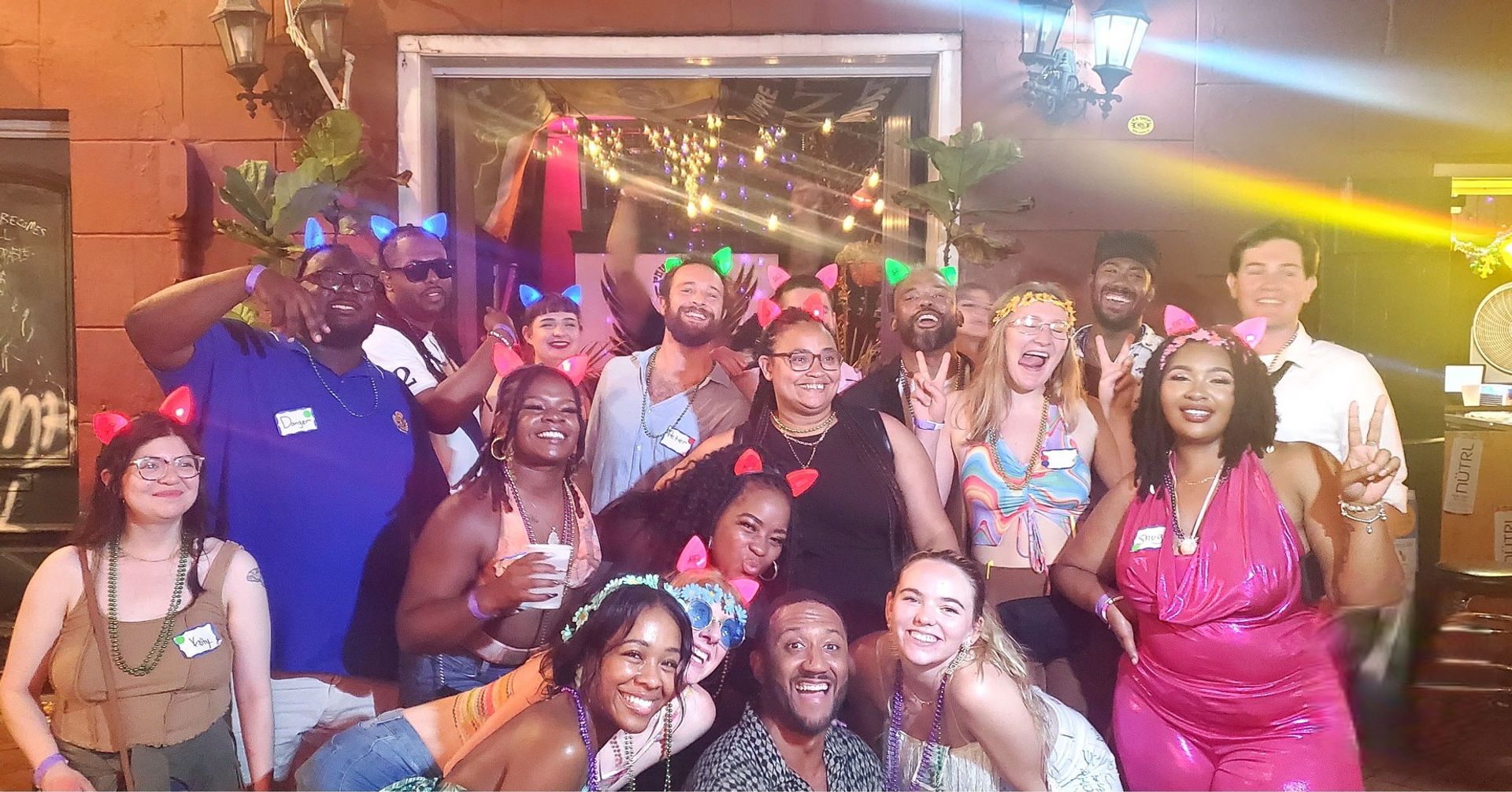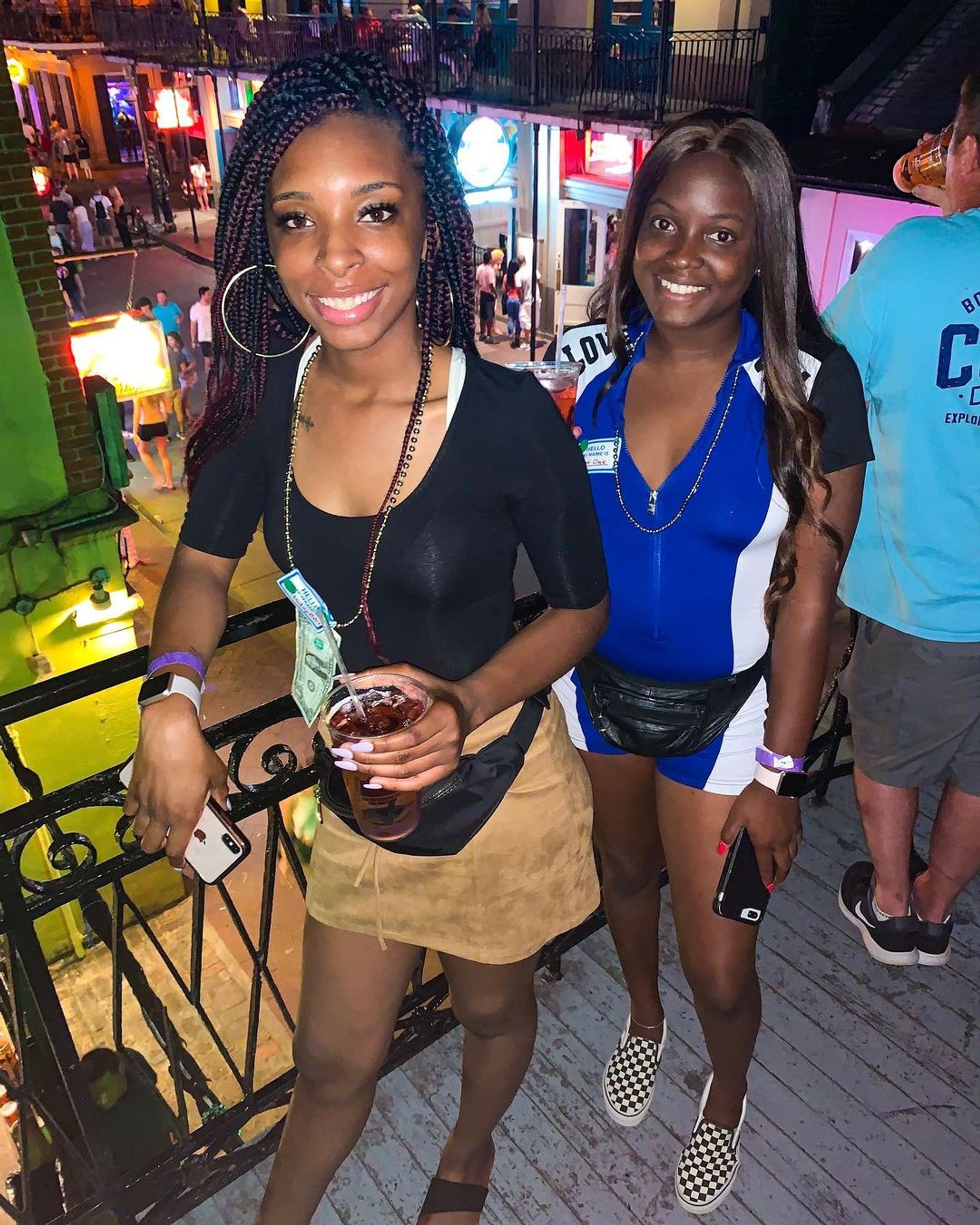 Exclusive Downtown Bar Crawl with Free Shots, VIP Entry, Balcony Access, Nightclub & More
About this experience
What you'll do:
There's no doubt your crew will want to hit the famous bars of New Orleans during your party trip. This exclusive party crawl is designed to hit all the best stops in one action packed night of celebrating! We have established partnerships with the most exciting bar and club venues on and around Bourbon Street to enhance your party crew with VIP entries and party areas, drink specials and perks, and party beads, of course! During your 4 hour guided party tour, you'll visit the following locations and unlock these exclusive perks:
*Please note: exact venues are subject to change due to private events and other circumstances. In these rare occurrences, we'll substitute that stop for another similar experience in the area.
8:00PM Meet-up: Coyote Ugly
It's time to kick things off! Get ready for a wild ride as your party jumps right up on the bar for that ultimate TikTok moment dancing with the Coyotes (if you've seen the movie, you already know). Grab your free shot before you gear up with naughty "Bourbon name" tags, special relationship status stickers, and exclusive drink specials as you meet for your adventurous crawl in this iconic NOLA bar.
Example drink special: $5 Lemon Drops, $2 Bud Lights, $3 singles, $6 doubles
Stop 2: HideOut
We are heading to Bourbon Street, y'all — and we're all taking a free shot! Show us your best moves at this wild club-style bar with live music and DJ's every night. Challenge your besties or someone new to a game of cornhole on the patio (winner will have bragging rights all night long). We know you'll want to HideOut here for a while, but we've got places to go.
Example drink special: $4 beers, $5 well drinks, $6 everything else
Stop 3: Pour House on Bourbon
Did someone say pour decisions? Welcome to Pour House on Bourbon, right in the middle of all the action. This dive bar has it all — free shots for you and your crew, mystery beers (that come in bags) and balcony access for VIPs like you. Soak up Bourbon Street, babe. This is what your party is all about.
Example drink special: $4 screwball, $3 mystery beer, $5 lemon drop shots
Stop 4: Saints & Sinners
Channing Tatum is calling, he wants you to check out his bar! Skip the line with VIP entry at Saints & Sinners, and don't forget to grab your free shot once you're inside. Enjoy it on the balcony with exclusive access from Friday - Sunday. Our favorite part about this bar? So many IG-worthy photo ops — don't forget to tag Channing.
Example drink special: $4 Fireball, $5 select vodka, $6 Jameson
10:45PM Final Stop: Bourbon Heat
The velvet rope outside of Bourbon Heat is your entrance to this exclusive nightclub, which just happens to be the place to be on Bourbon Street. Inside, you'll see a poppin' party bar downstairs and a courtyard in the back — and don't worry, your group will walk right in with VIP expedited entry to this final stop where you can stay and dance the rest of the night away. Enjoy a complimentary shot, a floating DJ booth, go-go dancers, and party vibes only as you hit the dance floor. At this point, it will be 11PM and your crew will be right on Bourbon to choose how the rest of your night unfolds.
Example drink special: 2 for 1 drinks for the rest of the night
Additional information:
You'll receive a VIP wristband at your first stop. Once the tour is over you'll have access to each of the venues visited with your wristband, through the end of the night.
This is a public group experience so please be prepared to meet others on the tour.
21+ Valid US-issued ID or Passport is required. Wear comfortable shoes — we're getting down tonight!
Book Your Experience
New Orleans VIP Bar & Club Crawl
New Orleans VIP Bar & Club Crawl
See Availability
Location
225 N Peters St, New Orleans, LA 70130, USA
Cancellation Policy

generous Cancellation Policy
Full refund on cancellations with 7+ days notice. No refund within 7 day window.
Book Your Experience
Choose a Booking Option
New Orleans VIP Bar & Club Crawl
---
Why Book With Batch?
All Your Parties on One Account
With over 30 cities and counting, you can plan all your parties on Batch. We'll save your information and preferences to make booking a breeze.
Party Planning at Your Fingertips
Download our app for access to party planning tools like polls, shared itineraries, and expenses.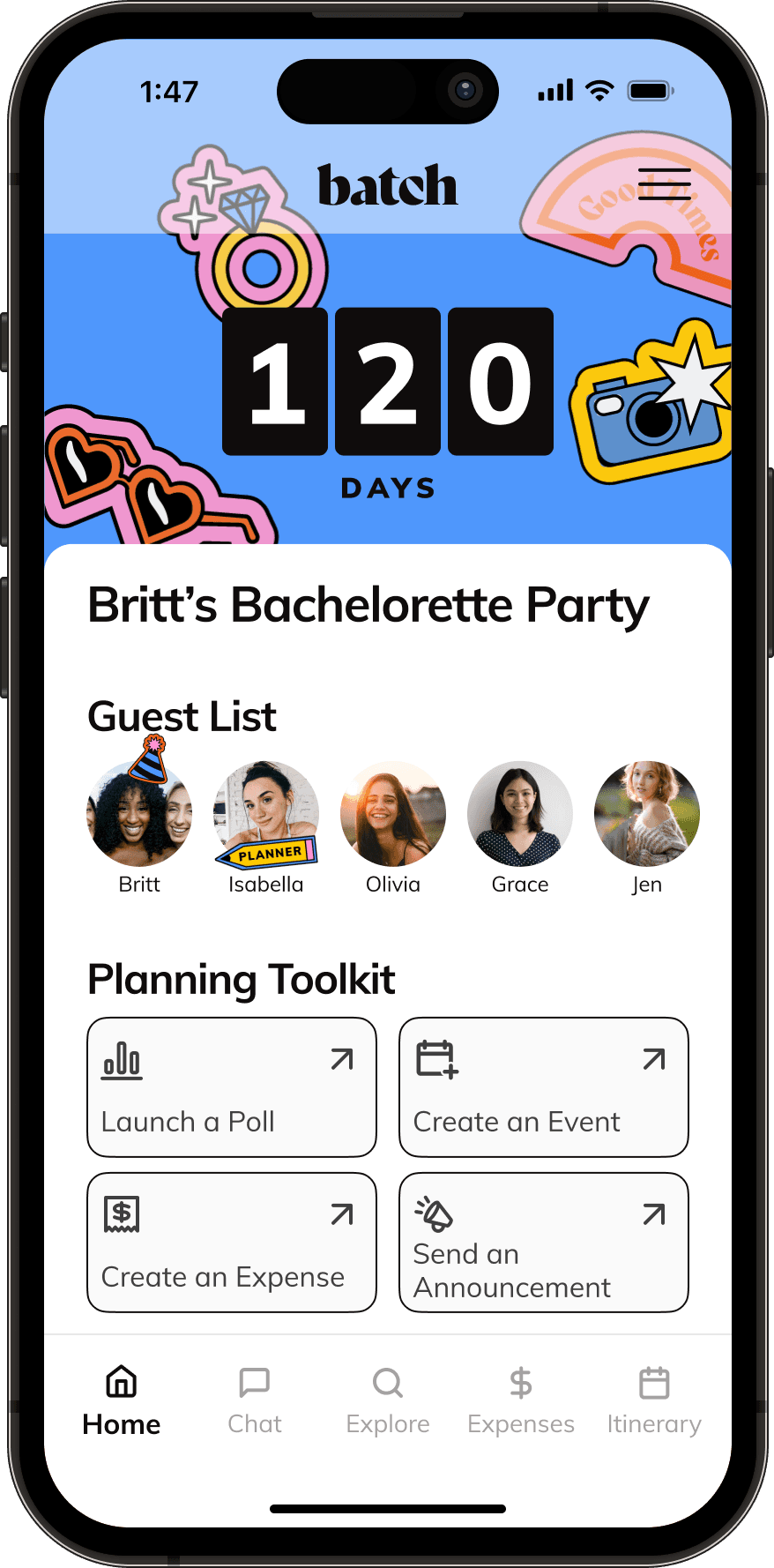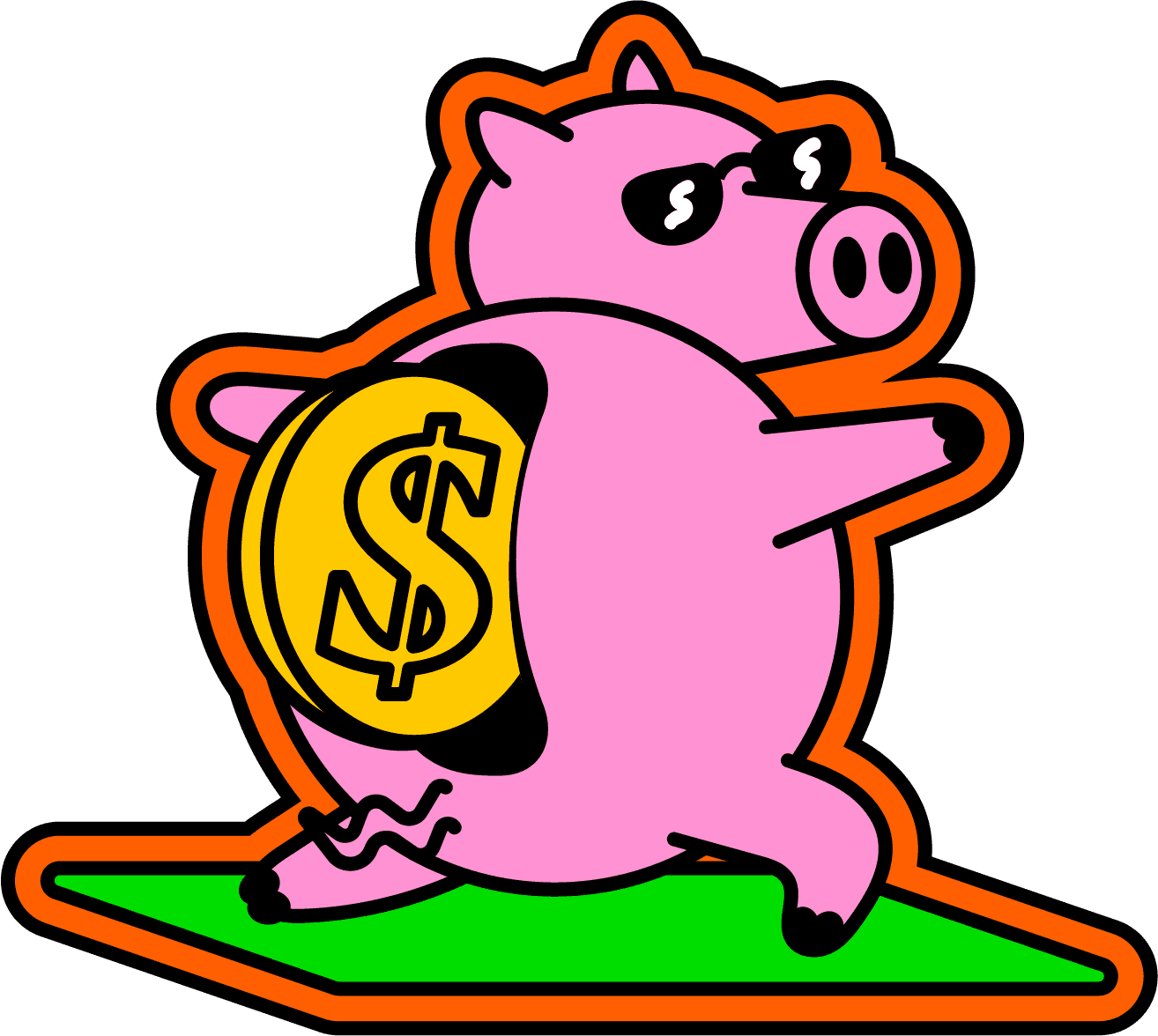 Book More, Save More
As a Batch member, receive exclusive discounts and first looks to our best party experiences! From transportation to private chefs, we're here to help.