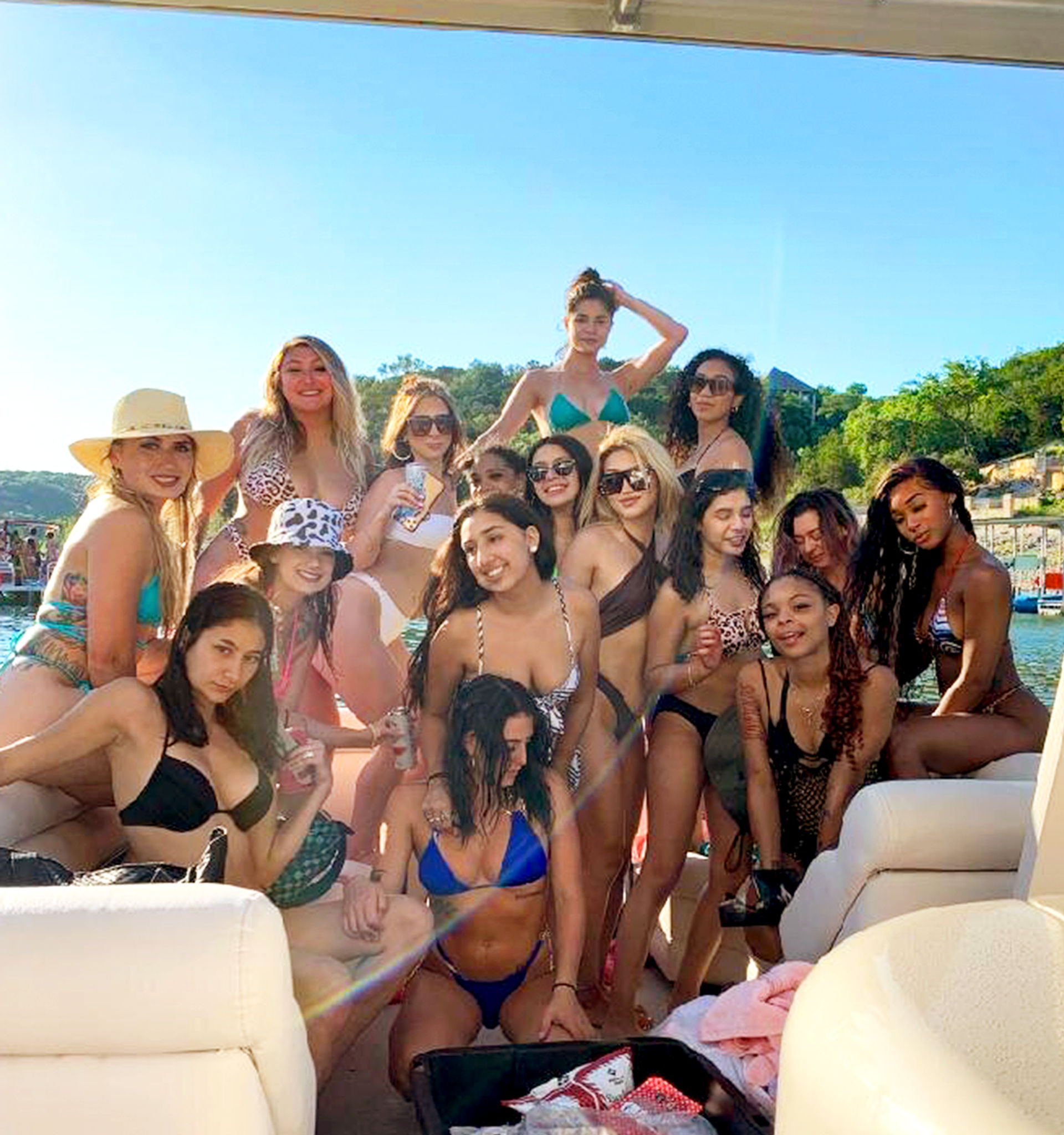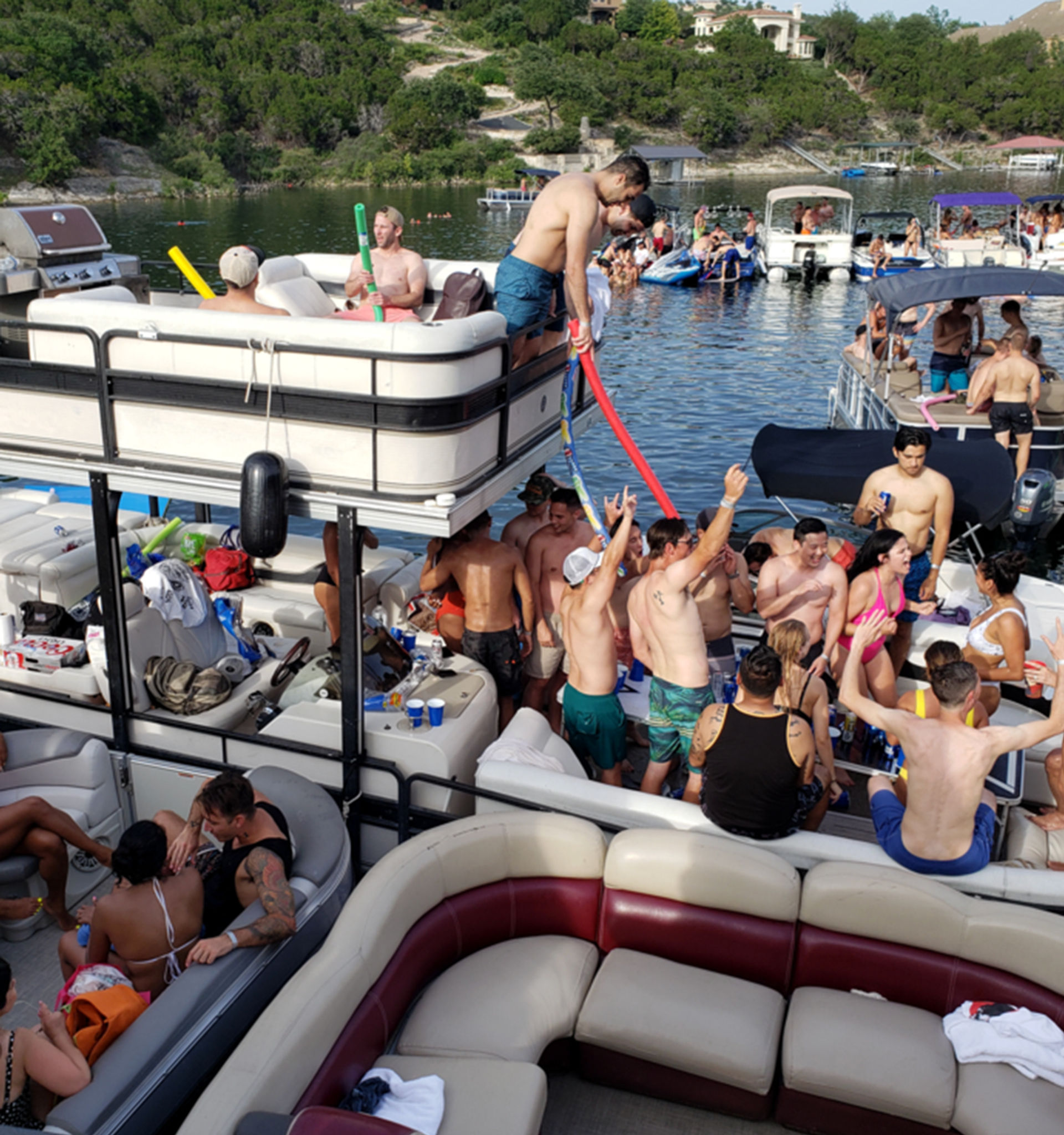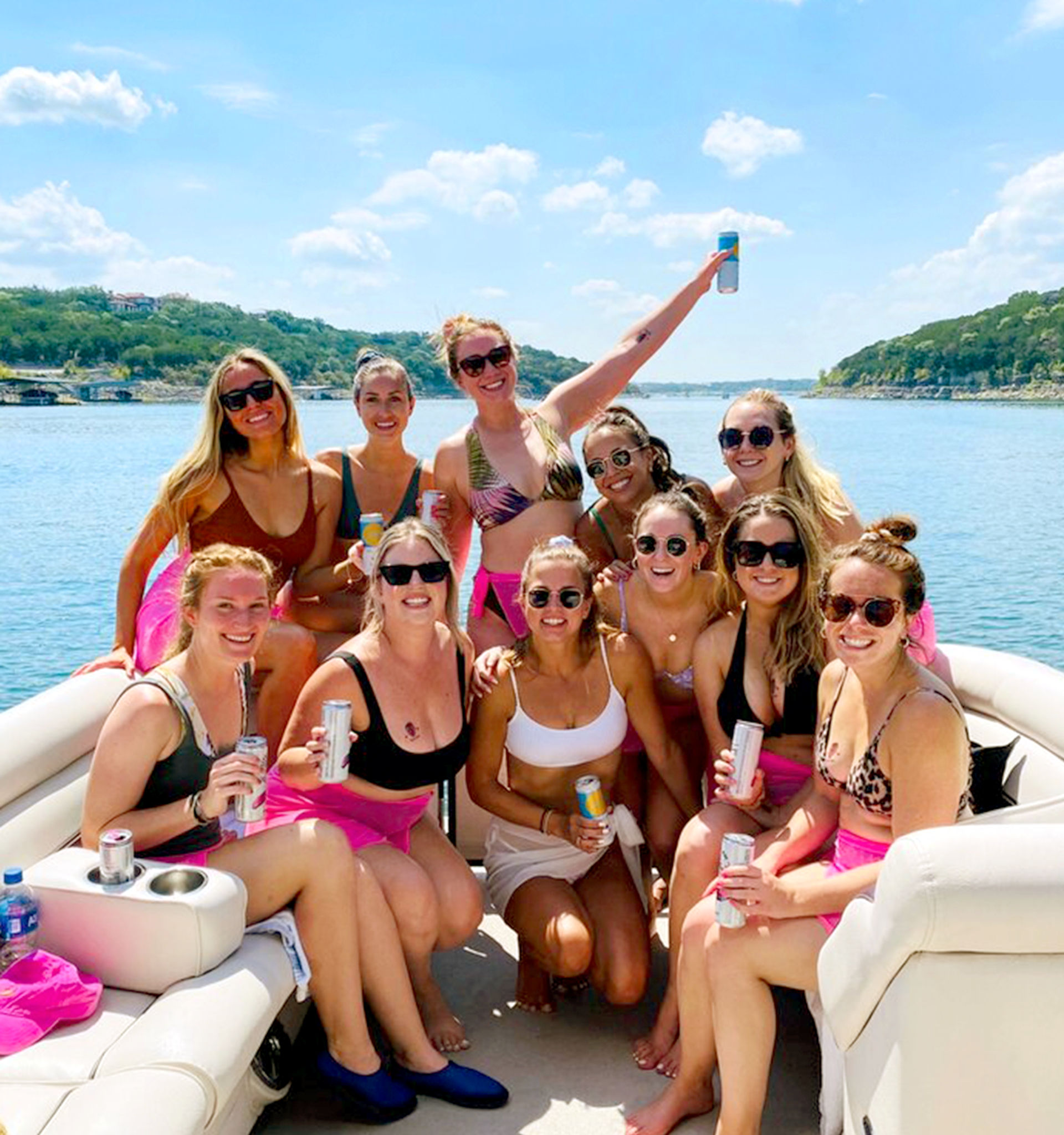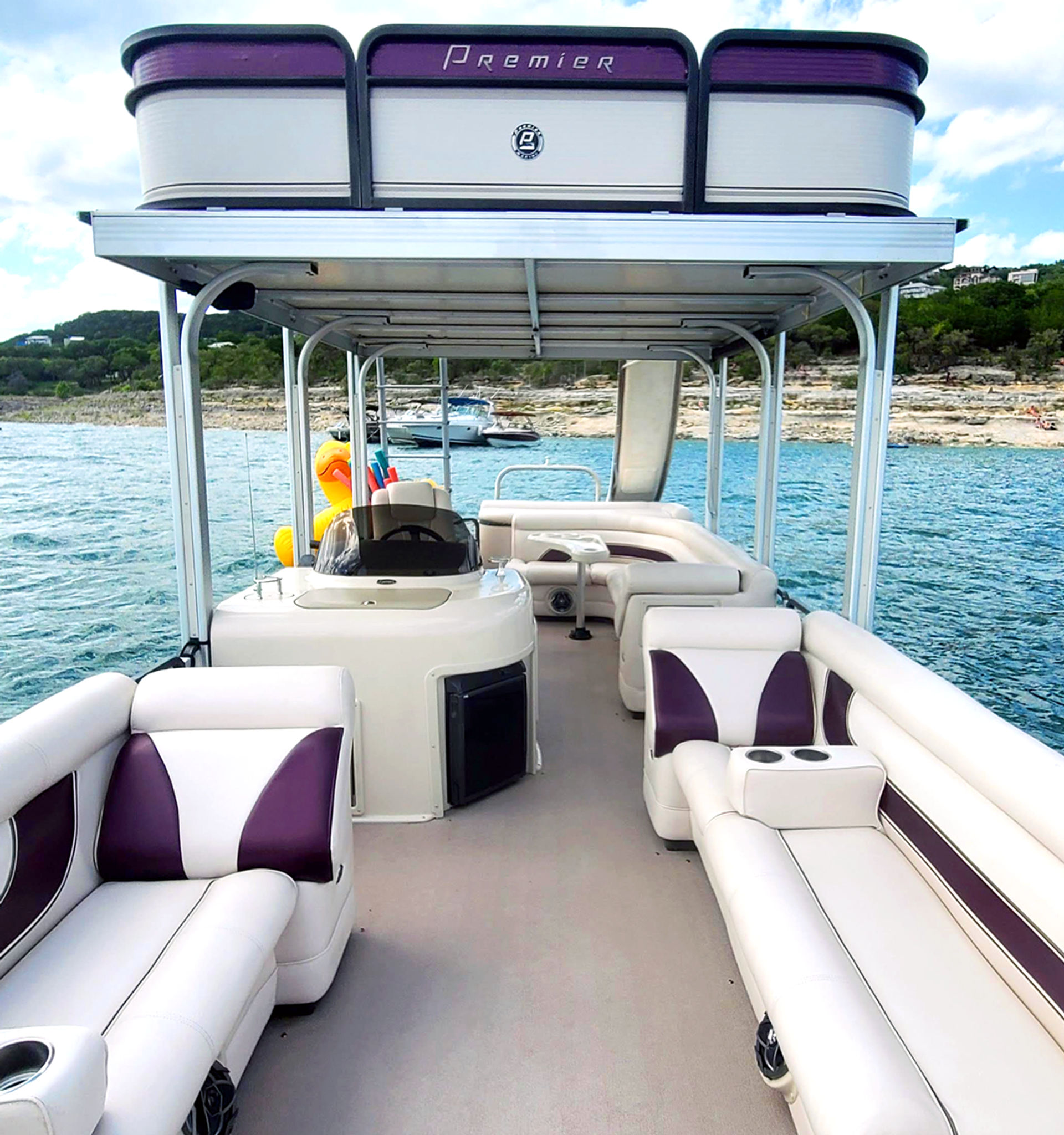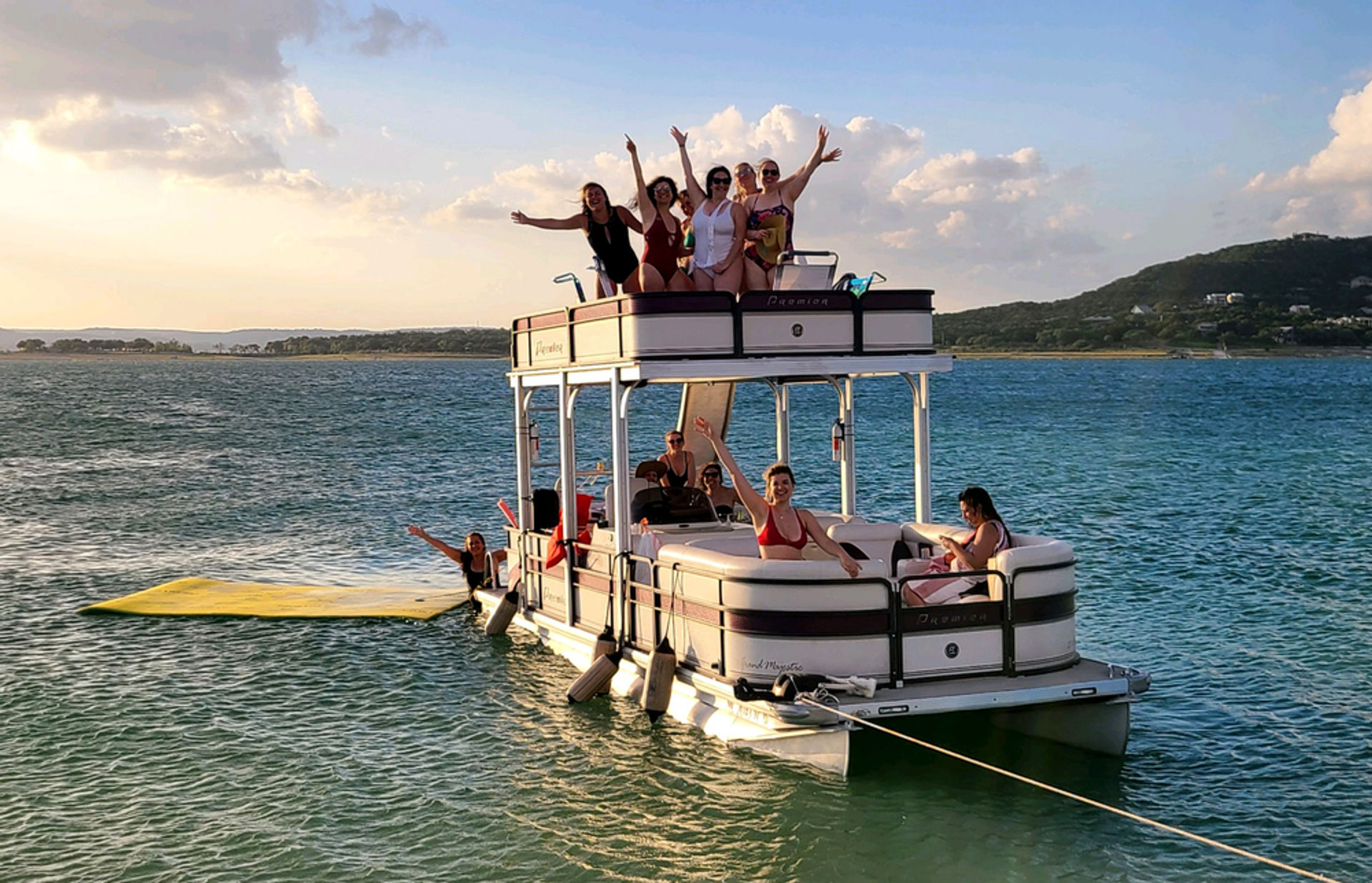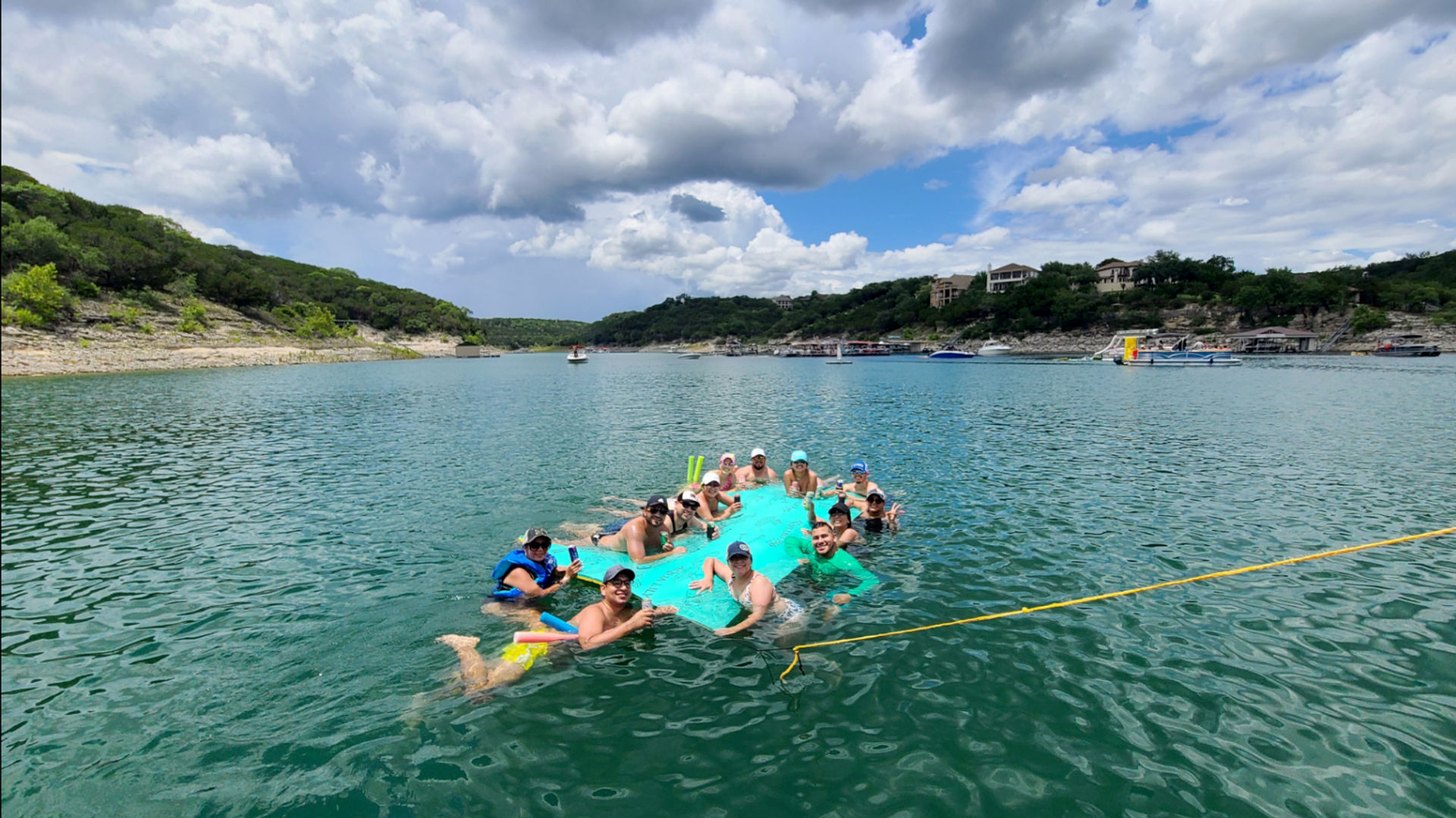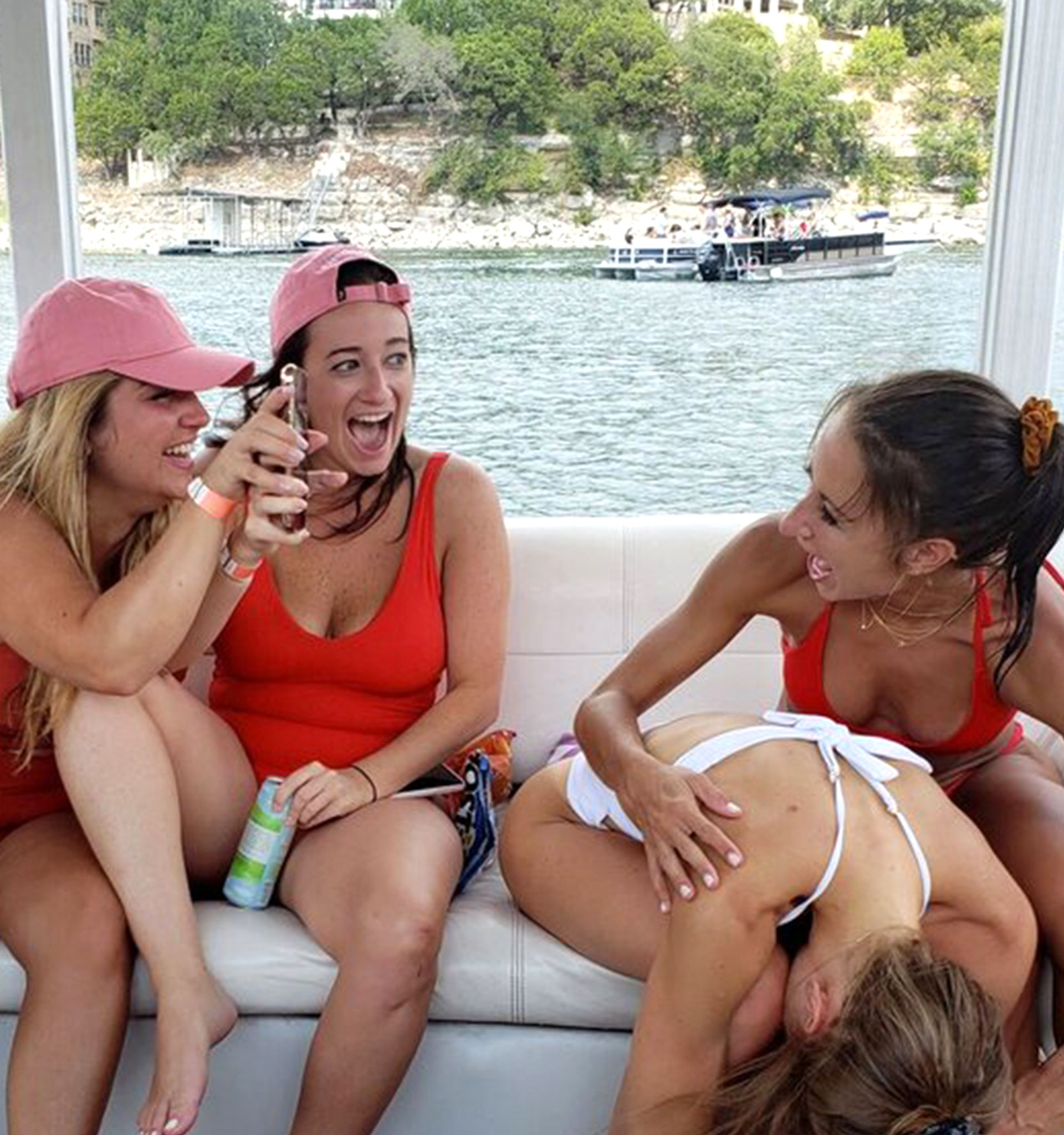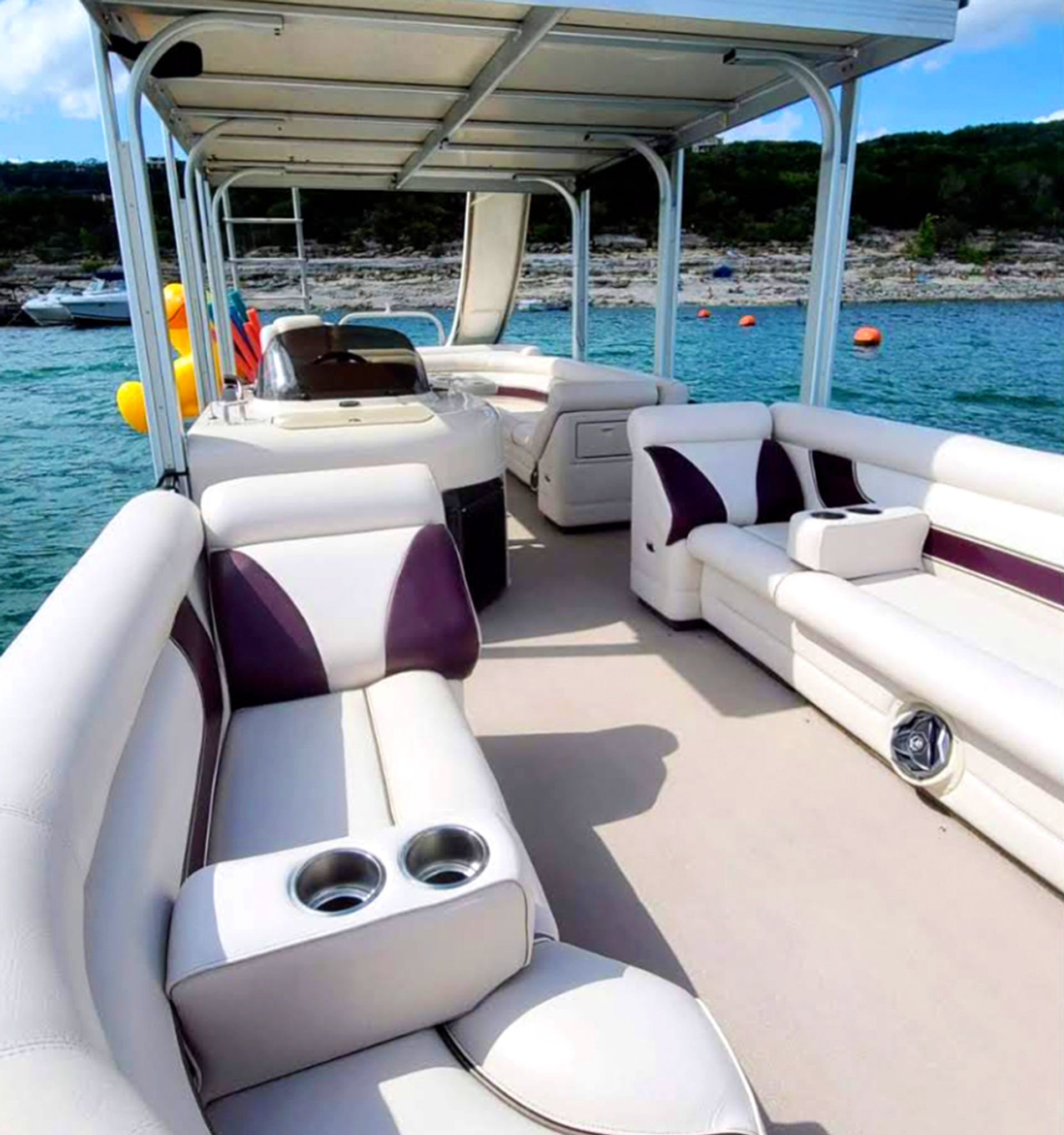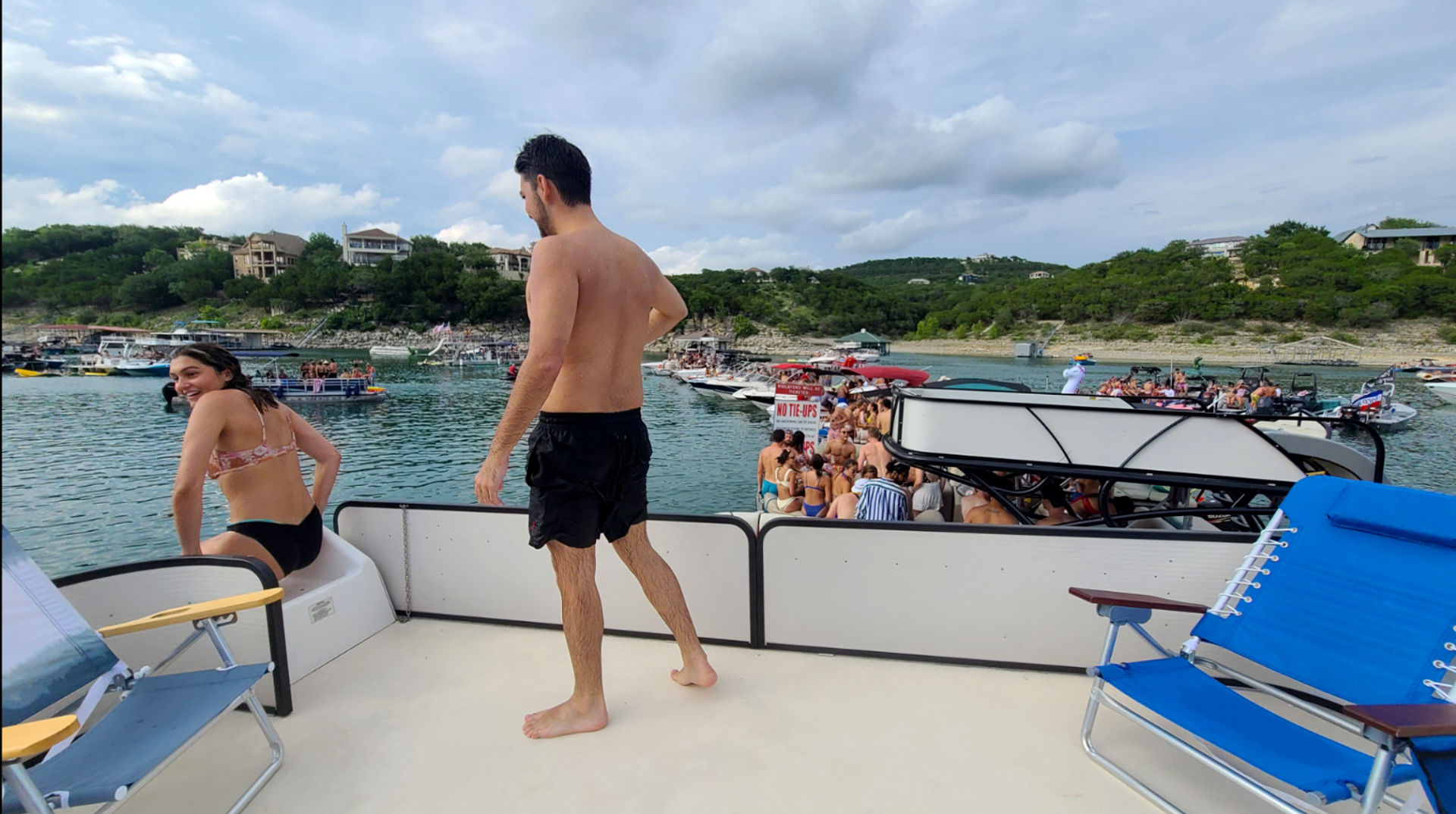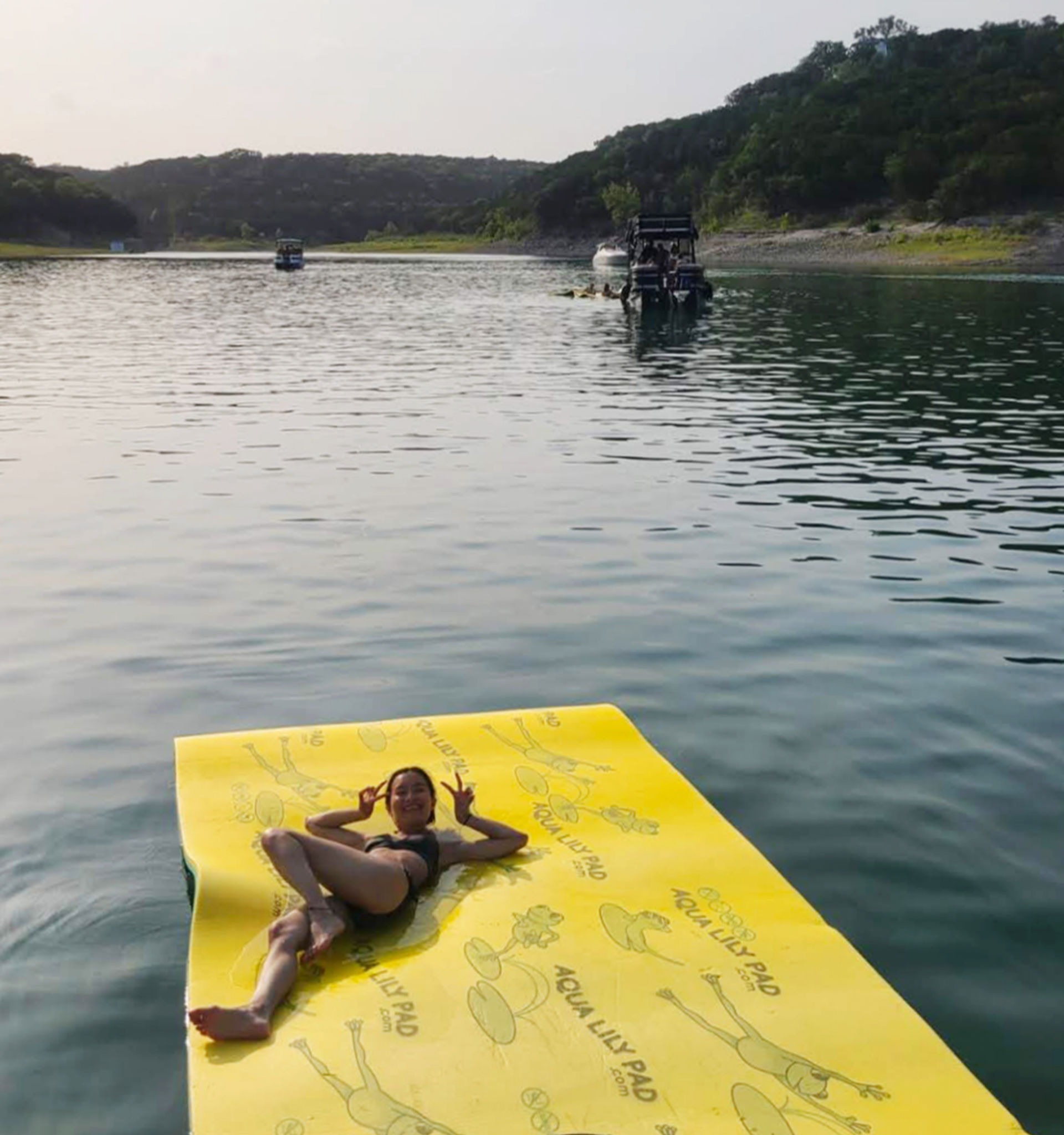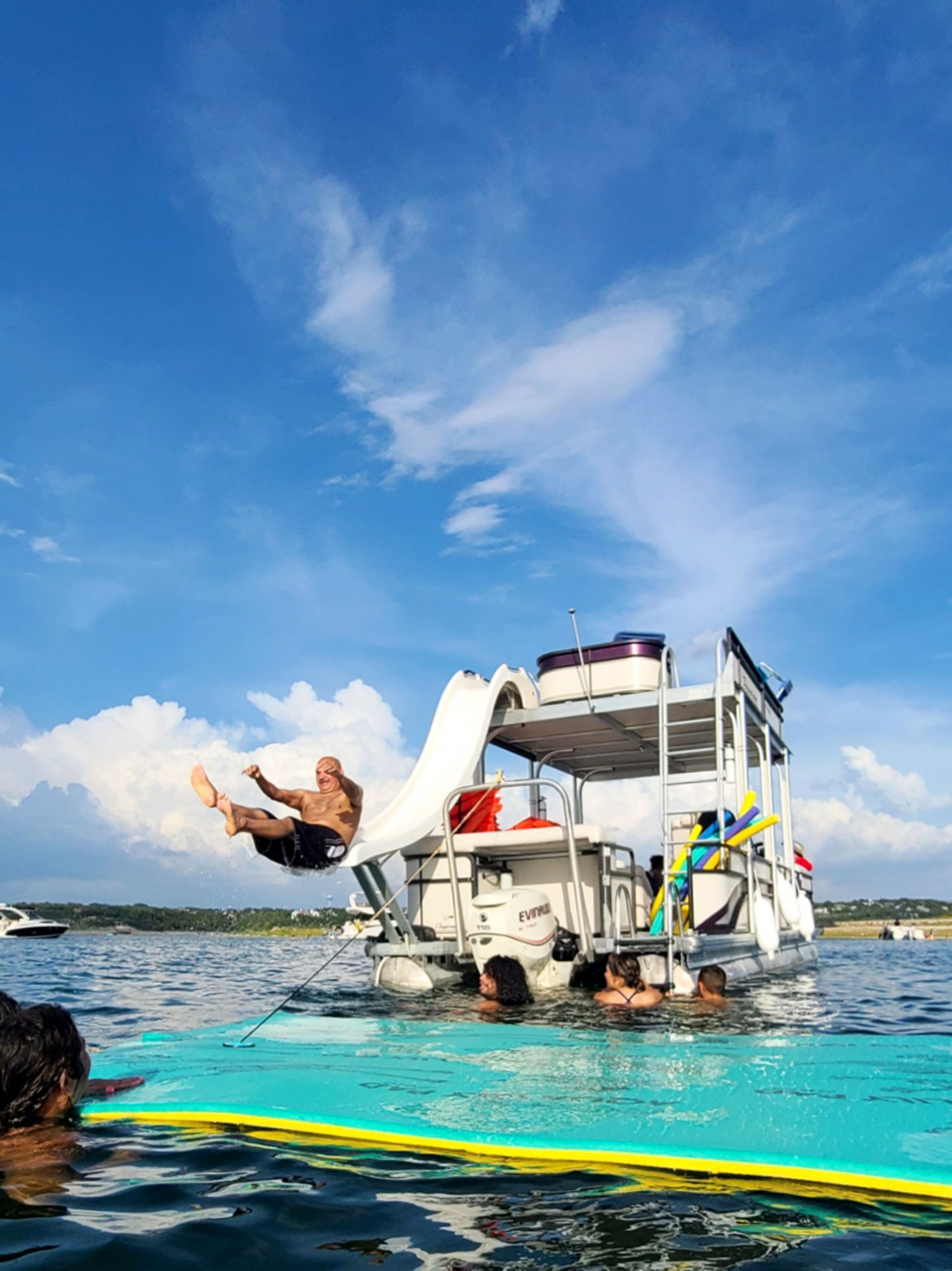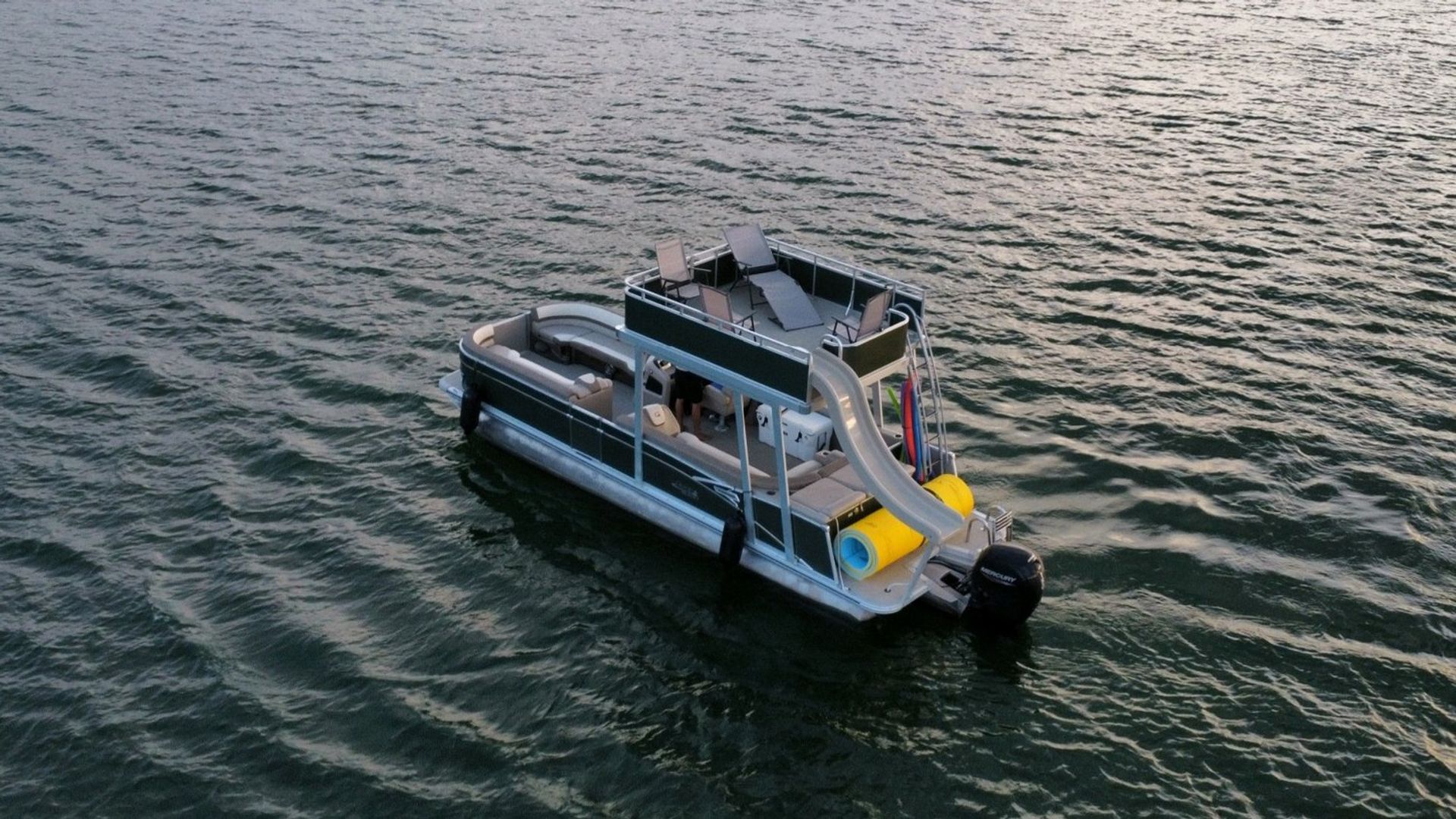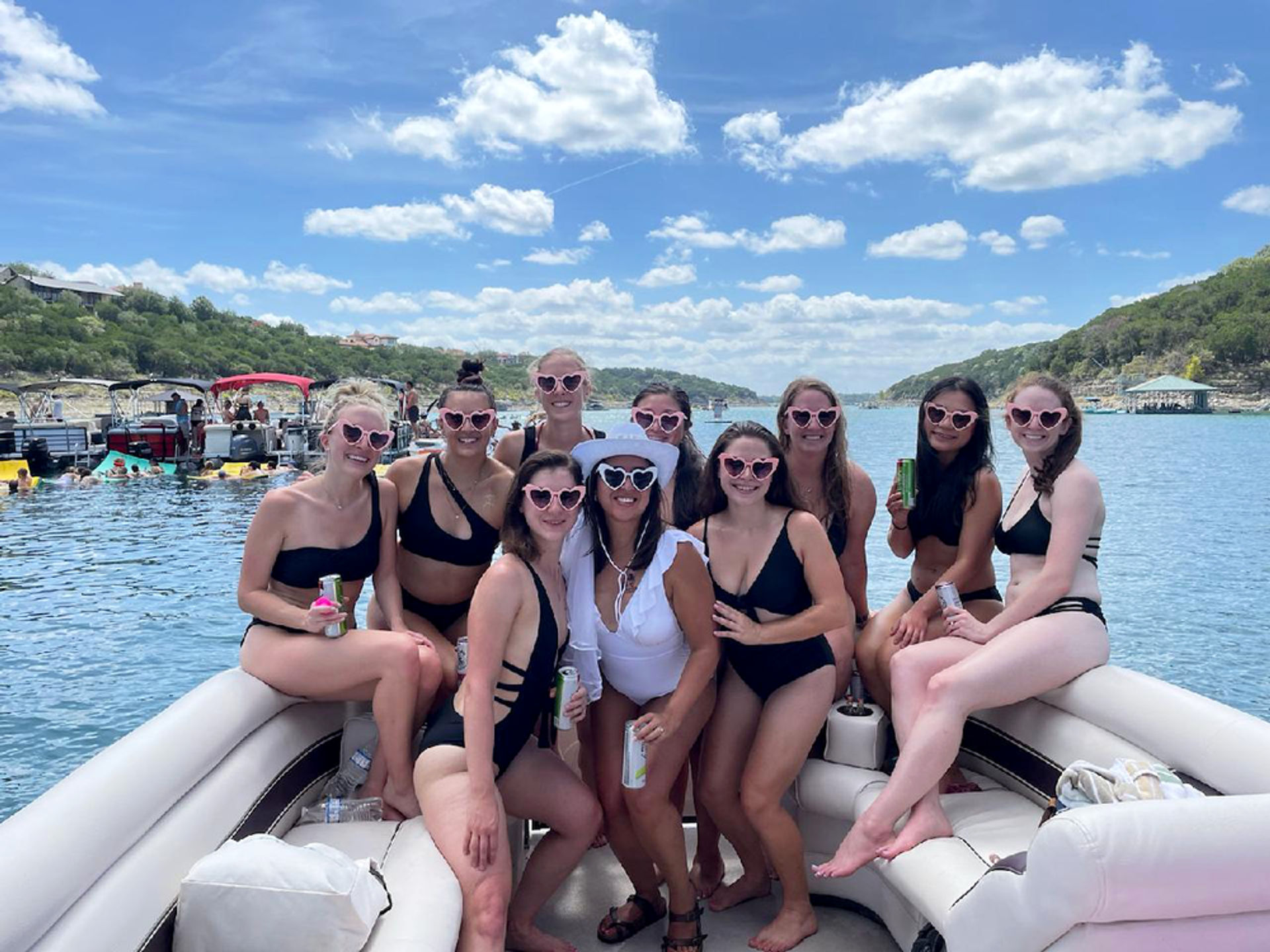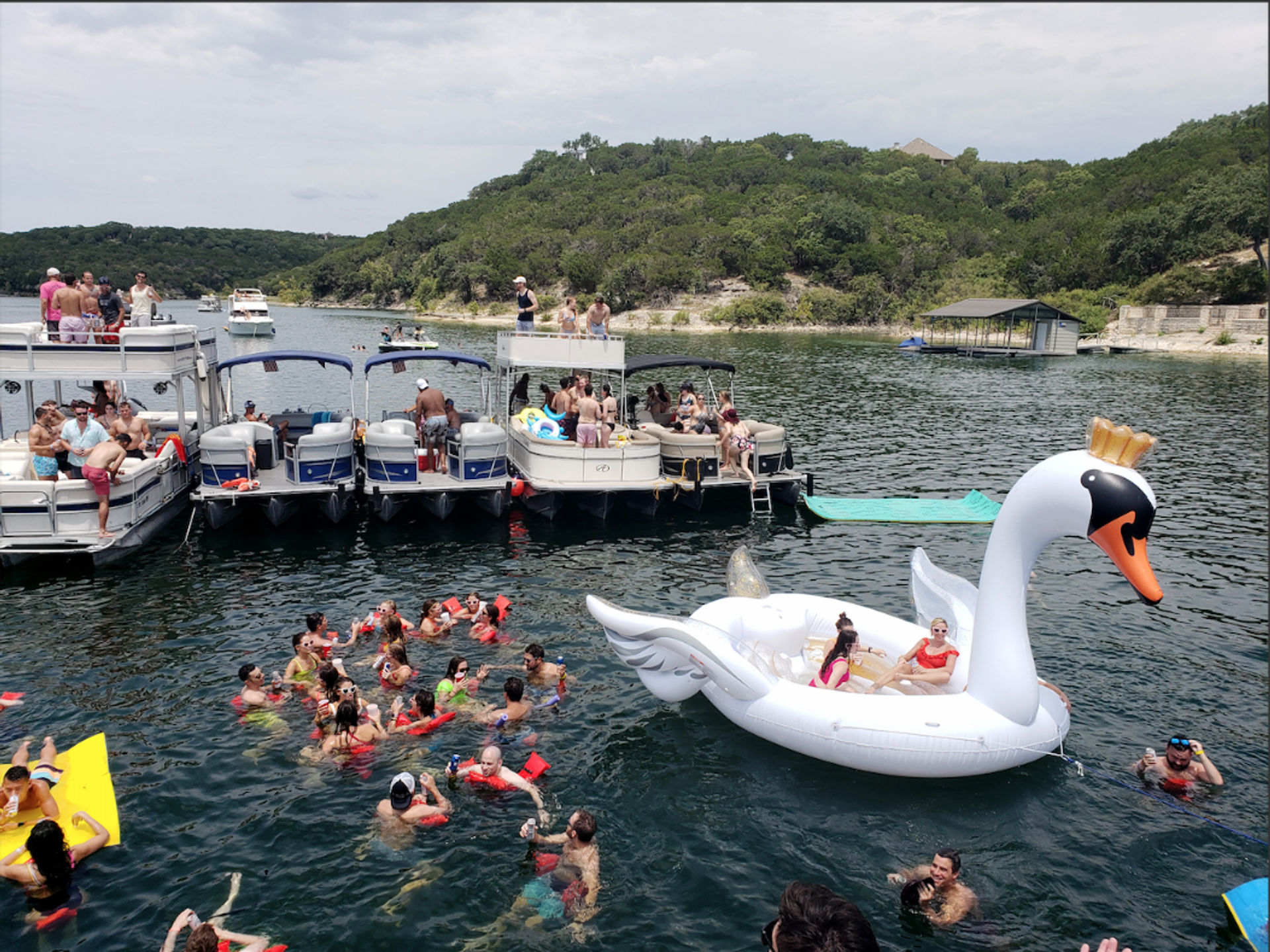 Double Decker Pontoon Party at Devils Cove: BYOB, Captain, and Waterslide
About this experience
What you'll do:
Your party crew will board our oversized double decker party pontoon after meeting your captain at Lake Travis. Pack up some snacks and your favorite bevs—it's BYOB, ya'll! You'll spend 3 to 5 hours (choose from the prices below) cruising along to your own speed as our experienced captain navigates your ATX lake day. Some parties want a quiet swimming hole, some want to party in Devils Cove, just let us know, and have your playlists or requests ready for the 600W speakers, too. It's your party, we're just here to make sure your lake day is perfect!
Why we love it for your party:
Party like a rock star (snag all the attention when you pull into the cove with your double decker party)
Endless photo ops (will it be matching swimsuits? matching sunnies? matching ridiculously oversized sun hats?)
Um, there's a waterslide (or show off your backflip from the upper level)
BYOB budget saver (bring your own drinks now and save money for Rainey Street)
The great outdoors (two levels of a floating party palace cruising along a beautiful, serene Texas lake)
What's included:
Licensed captain to navigate the lake and drive the pontoon

Floating lily pad & foam noodles

Waterslide

Bluetooth speakers (600W)

Large cooler chest (for ice; not included)

Lounge chairs

Cost of fuel

Life jackets and first aid kit
About this experience partner:
Andrew, owner of Boats & Coves has been a licensed captain on Lake Travis for over 15 years. He has experience with party barges, yachts, houseboats, double decker pontoons, and ski boats. Andrew also holds 21 years of SCUBA diving experience and does search and recovery diving on Lake Travis. "After working for other boating companies, I realized I could provide a more personalized, detail-oriented party experience for passengers, so I launched Boats & Coves in 2020!" In addition to boat parties, he holds a Master's degree in Occupational Therapy from Texas Woman's University Houston and is now a fully licensed therapist.
Additional Information:
Choose where your party hangs (or we'll provide guidance); Devils Cove, Hippie Hollow, Mansfield Dam, Arkansas Bend Park, and more

Glass allowed, but please be mindful when disposing empty bottles in the trash as to not break the glass if possible

Lake Travis is located approximately 22 miles from Downtown Austin

13 passenger capacity
Location
17141 Rocky Ridge Rd, Austin, TX 78734, USA
Cancellation Policy

generous Cancellation Policy
Full refund on cancellations with 7+ days notice. No refund within 7 day window.
Book Your Experience
Choose a Booking Option
Saturday (4 hour charter)
Starting at
$1,200
per party
---
Saturday (5 hour charter)
Starting at
$1,500
per party
---
Why Book With Batch?
All Your Parties on One Account
With over 30 cities and counting, you can plan all your parties on Batch. We'll save your information and preferences to make booking a breeze.
Party Planning at Your Fingertips
Download our app for access to party planning tools like polls, shared itineraries, and expenses.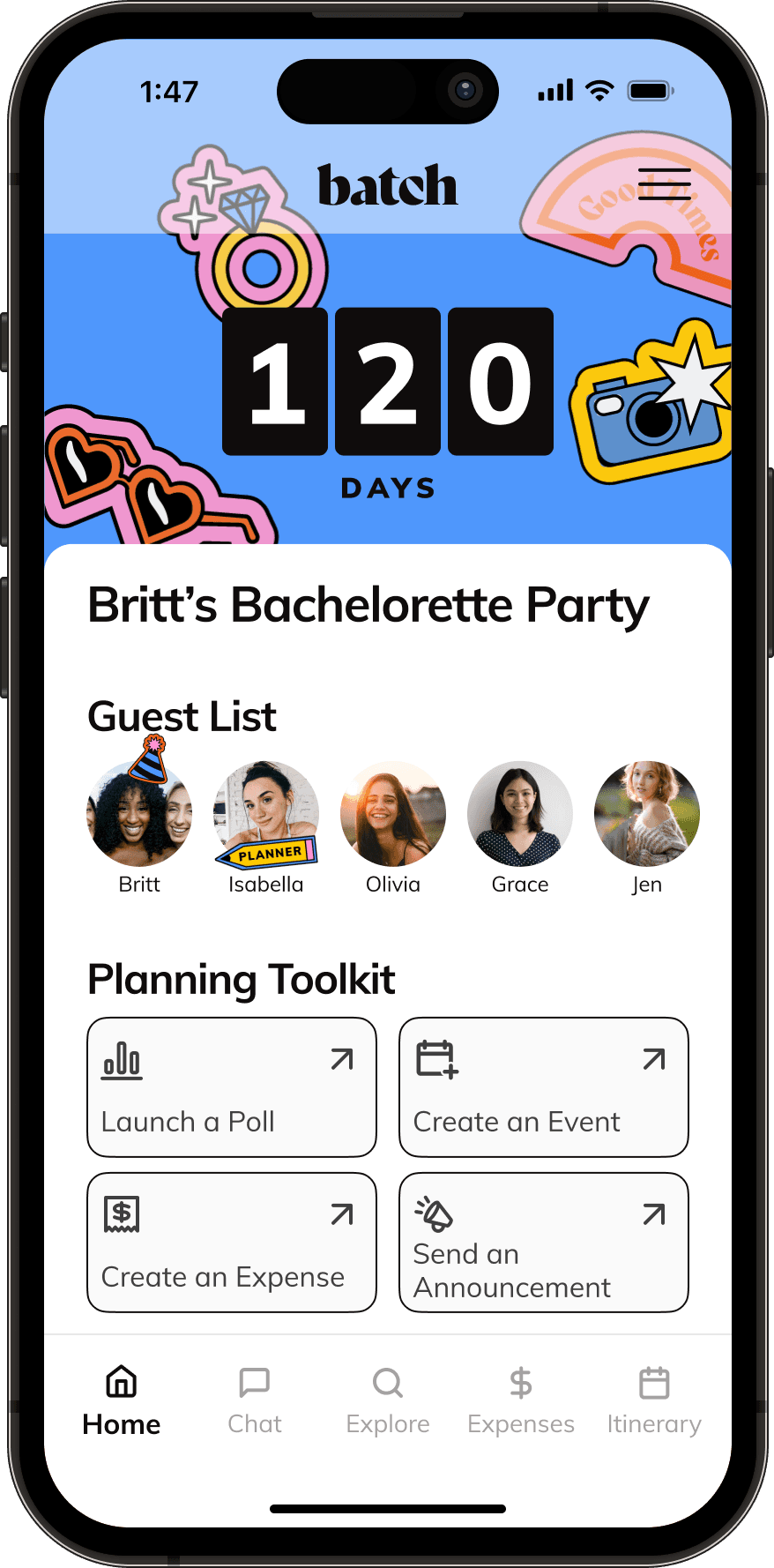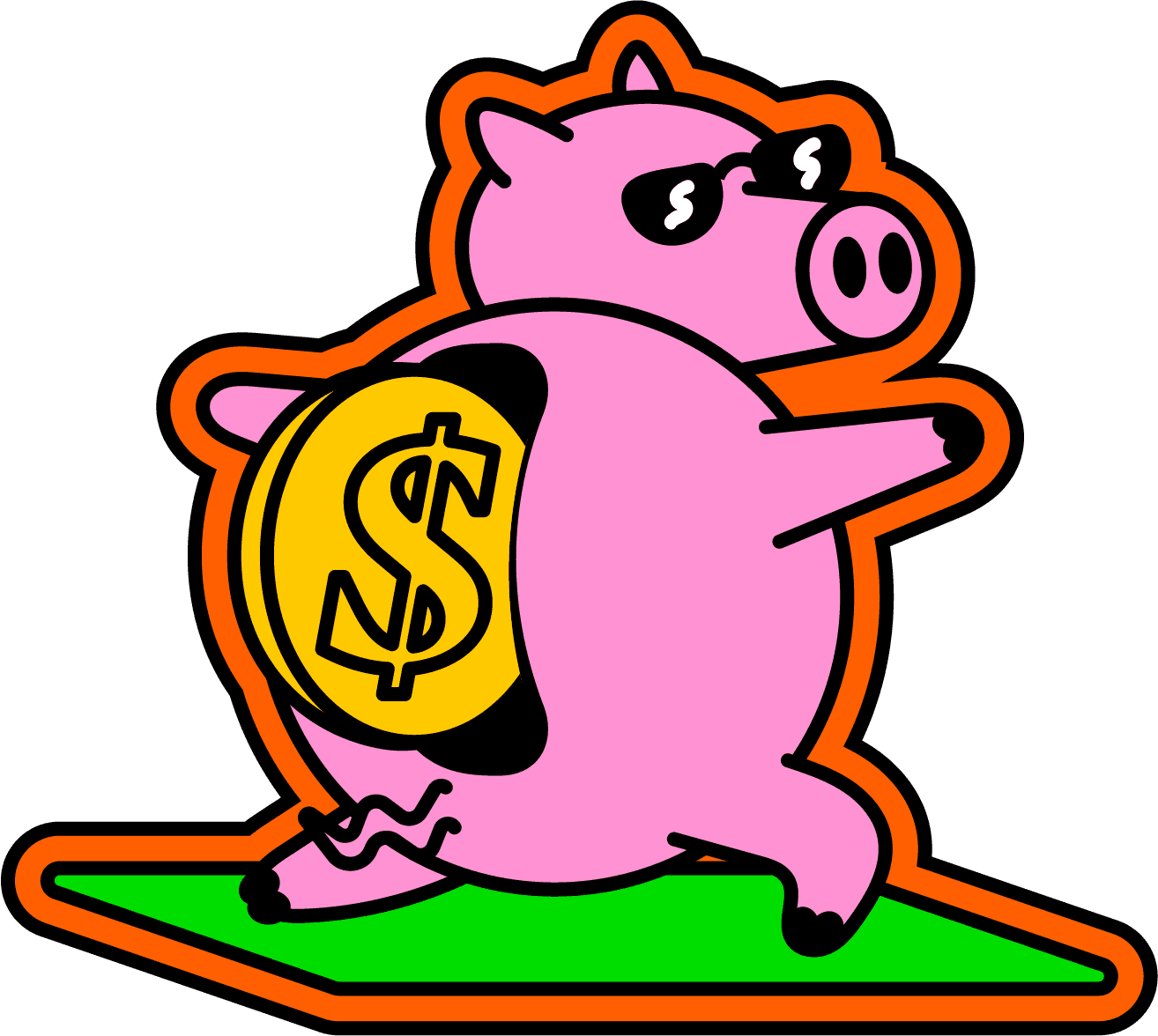 Book More, Save More
As a Batch member, receive exclusive discounts and first looks to our best party experiences! From transportation to private chefs, we're here to help.