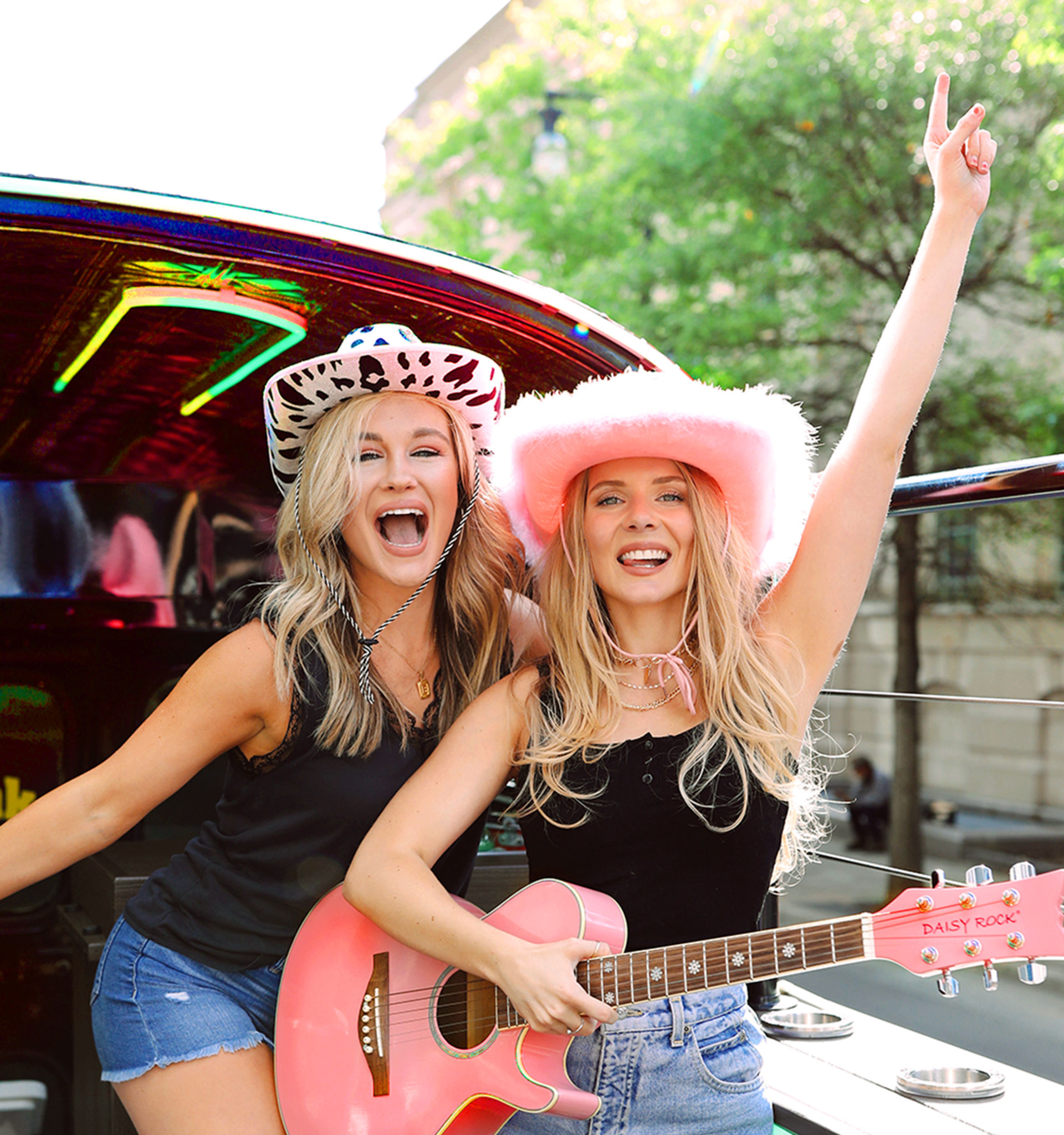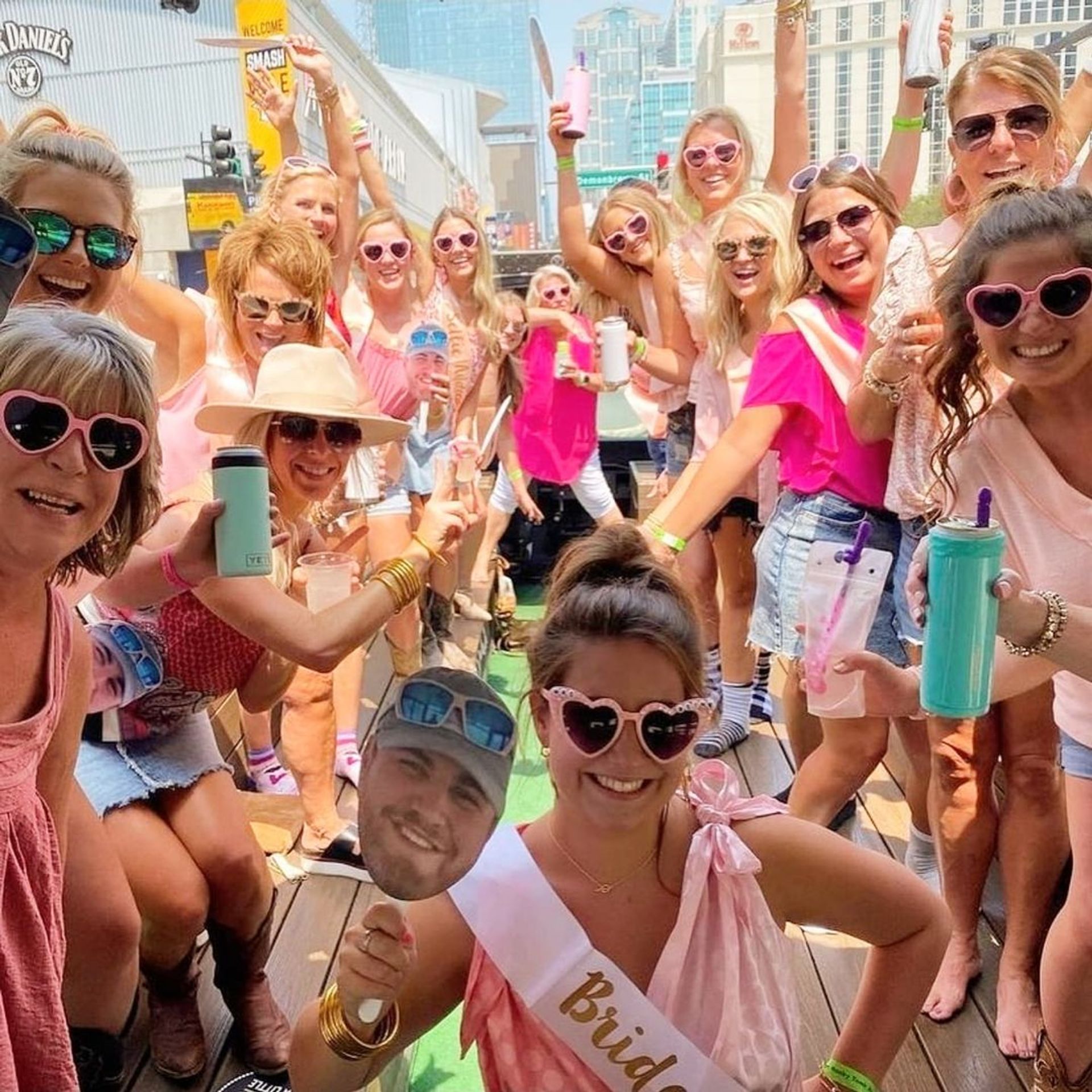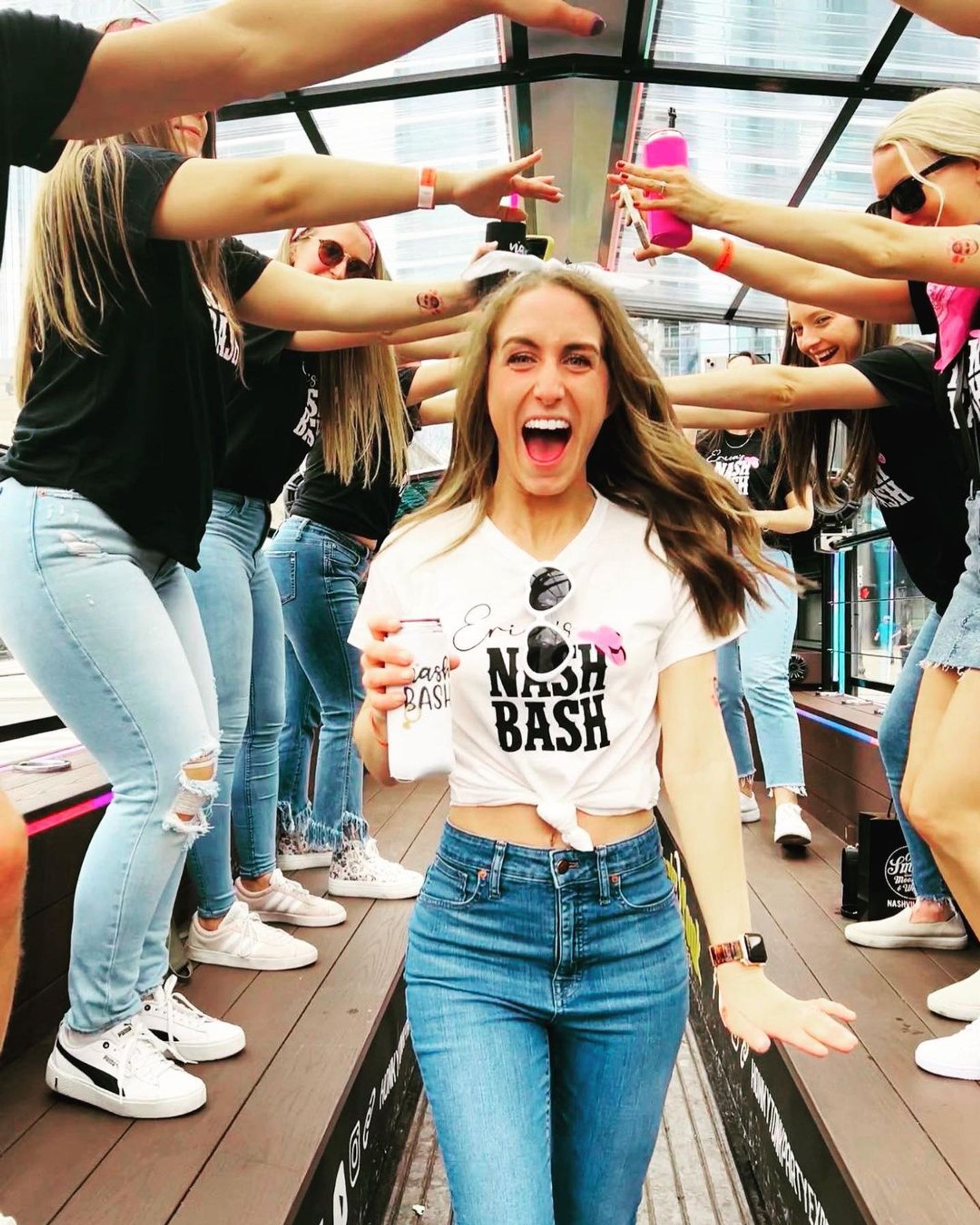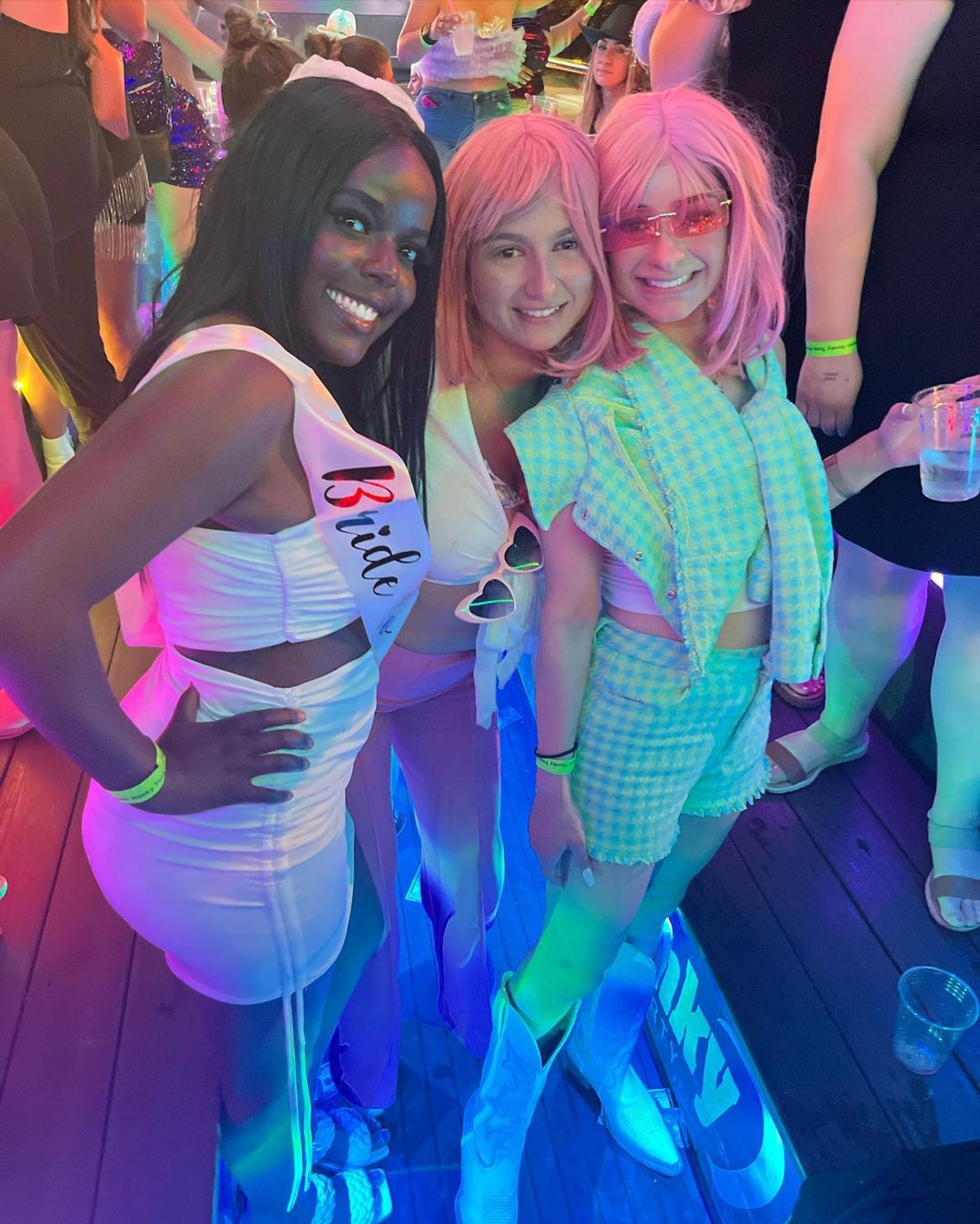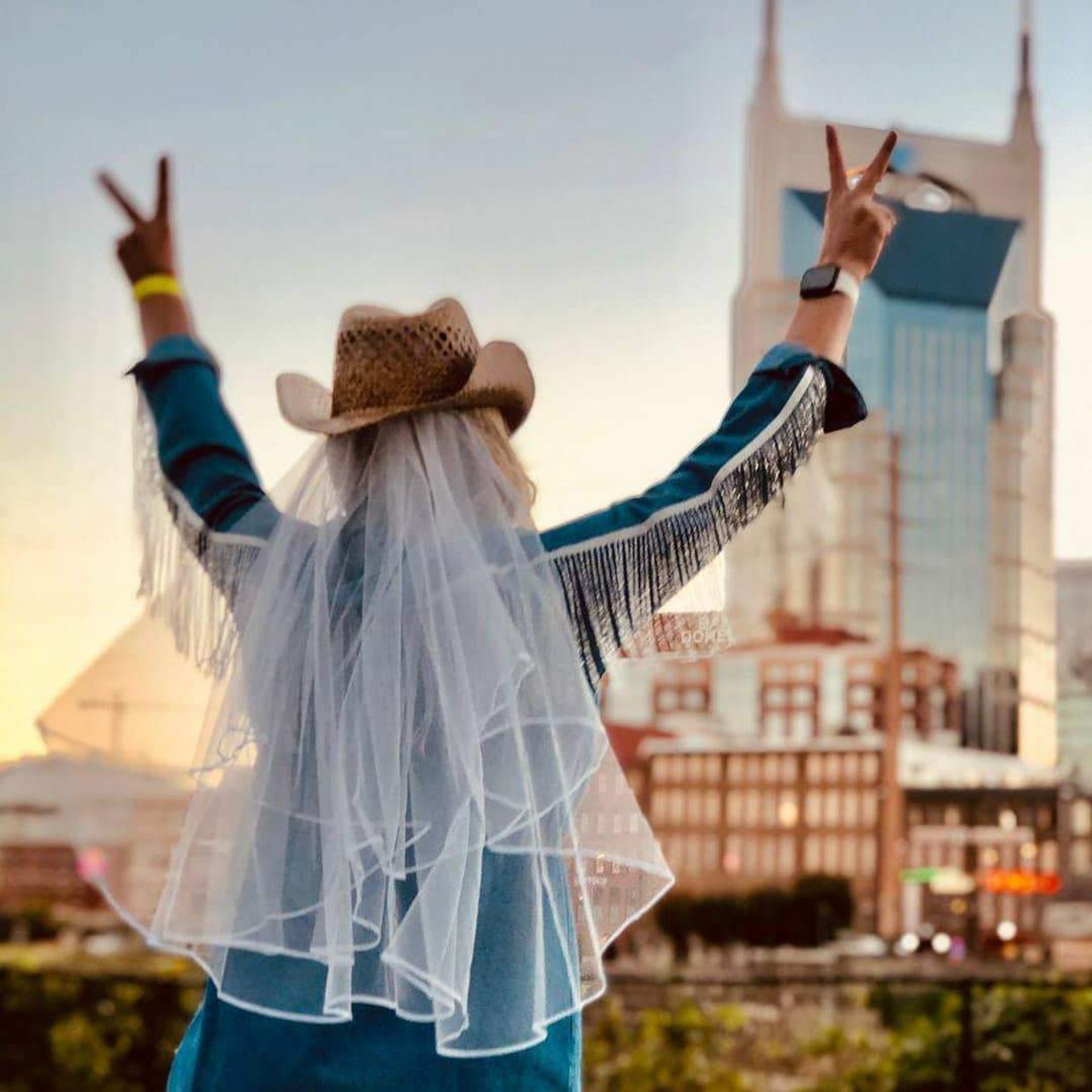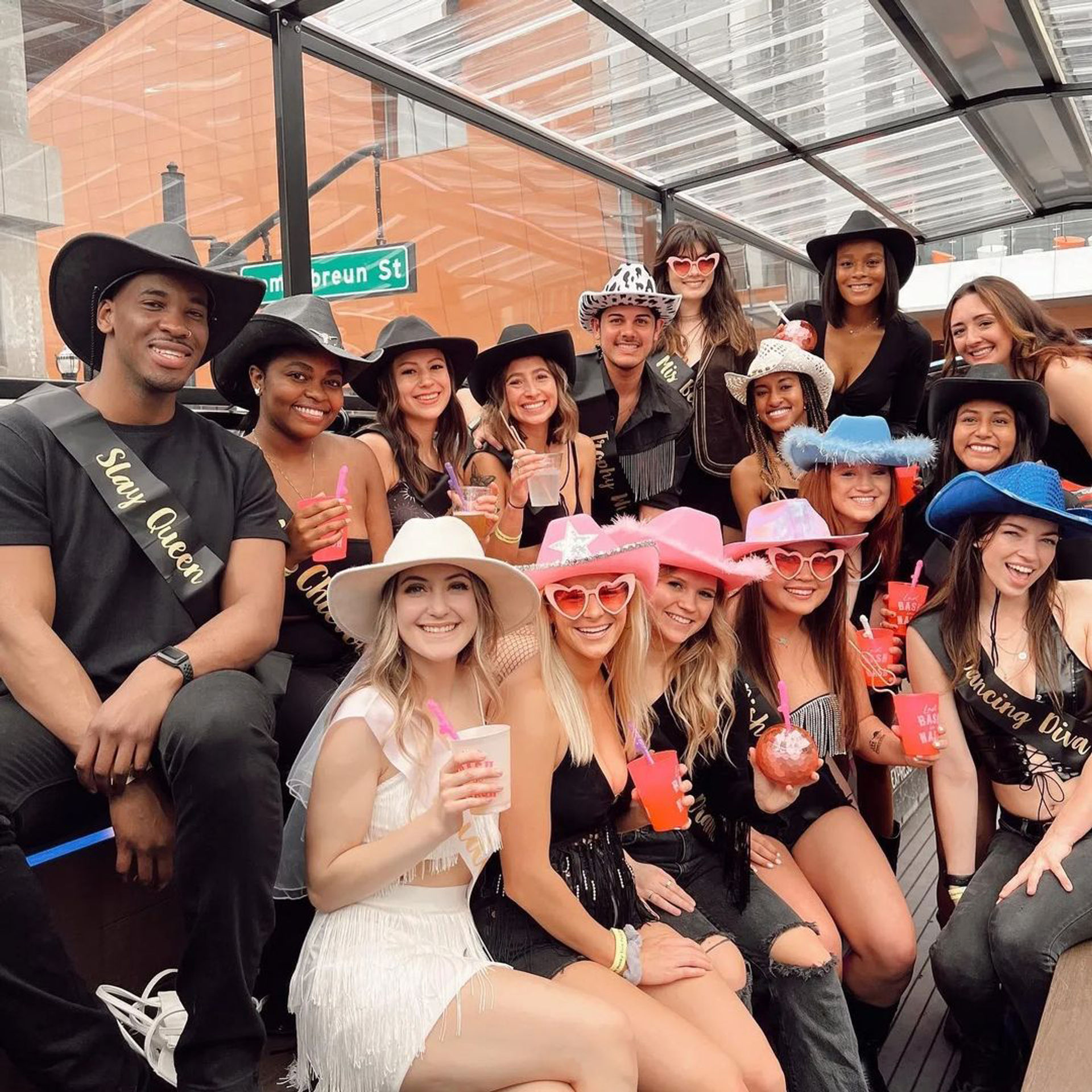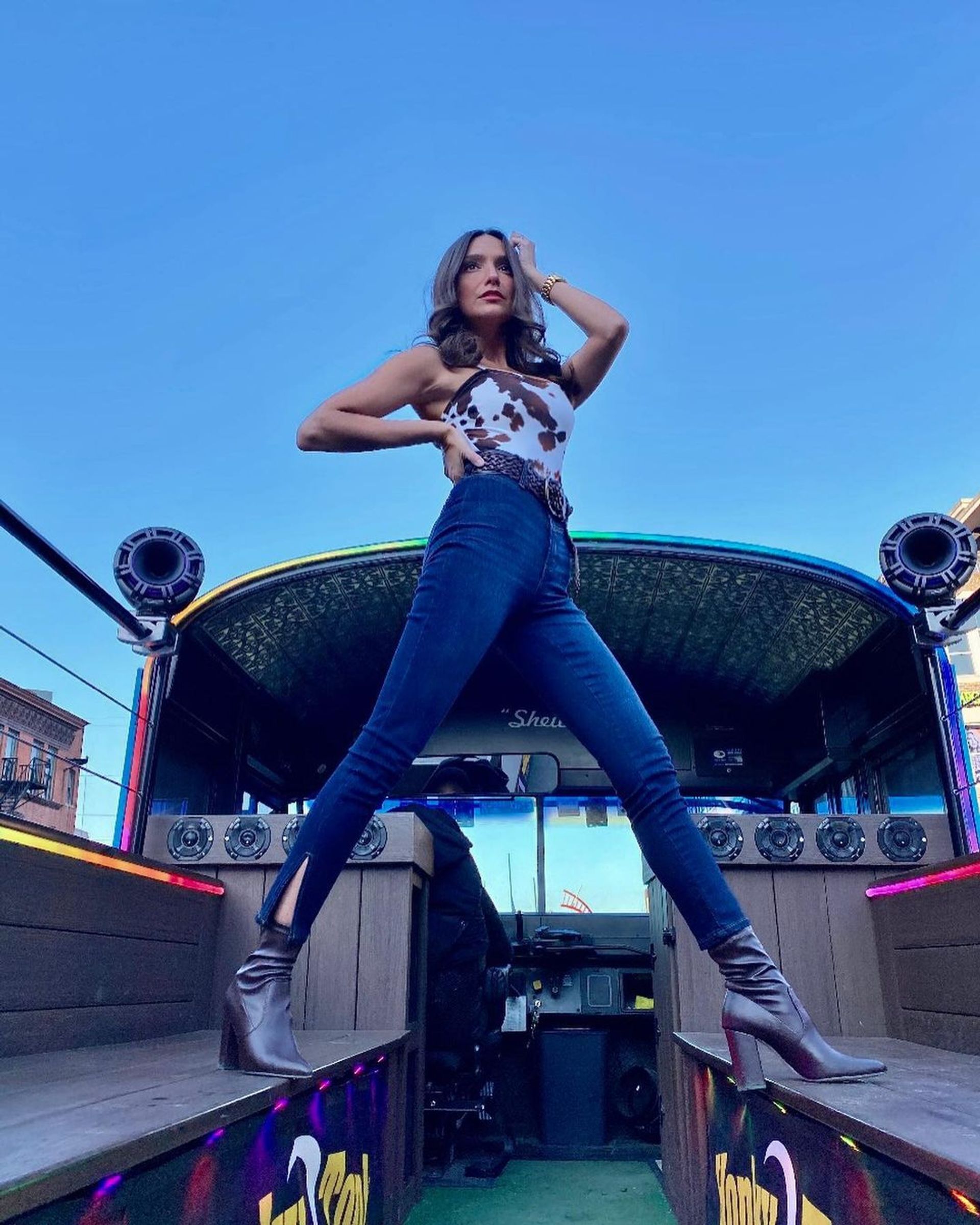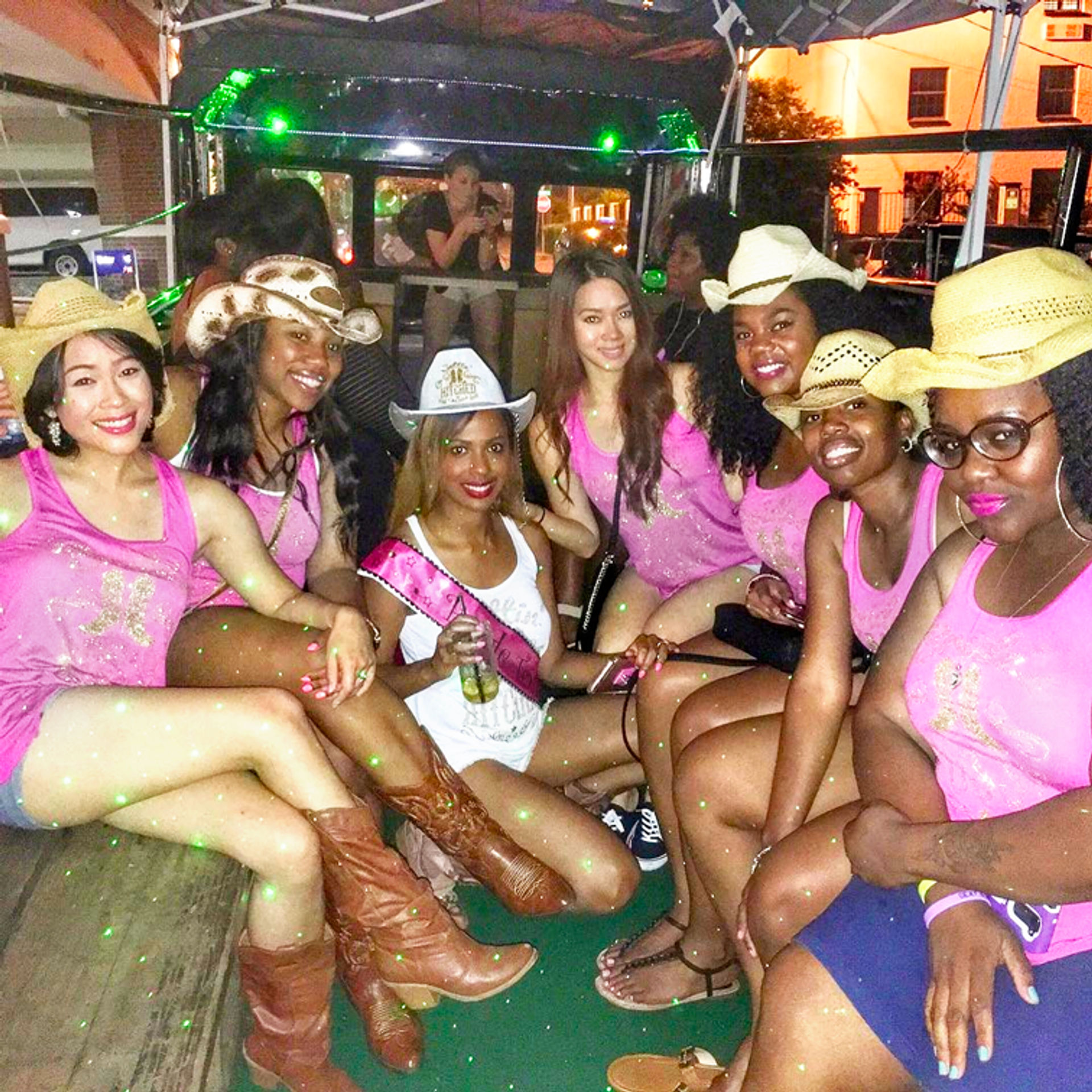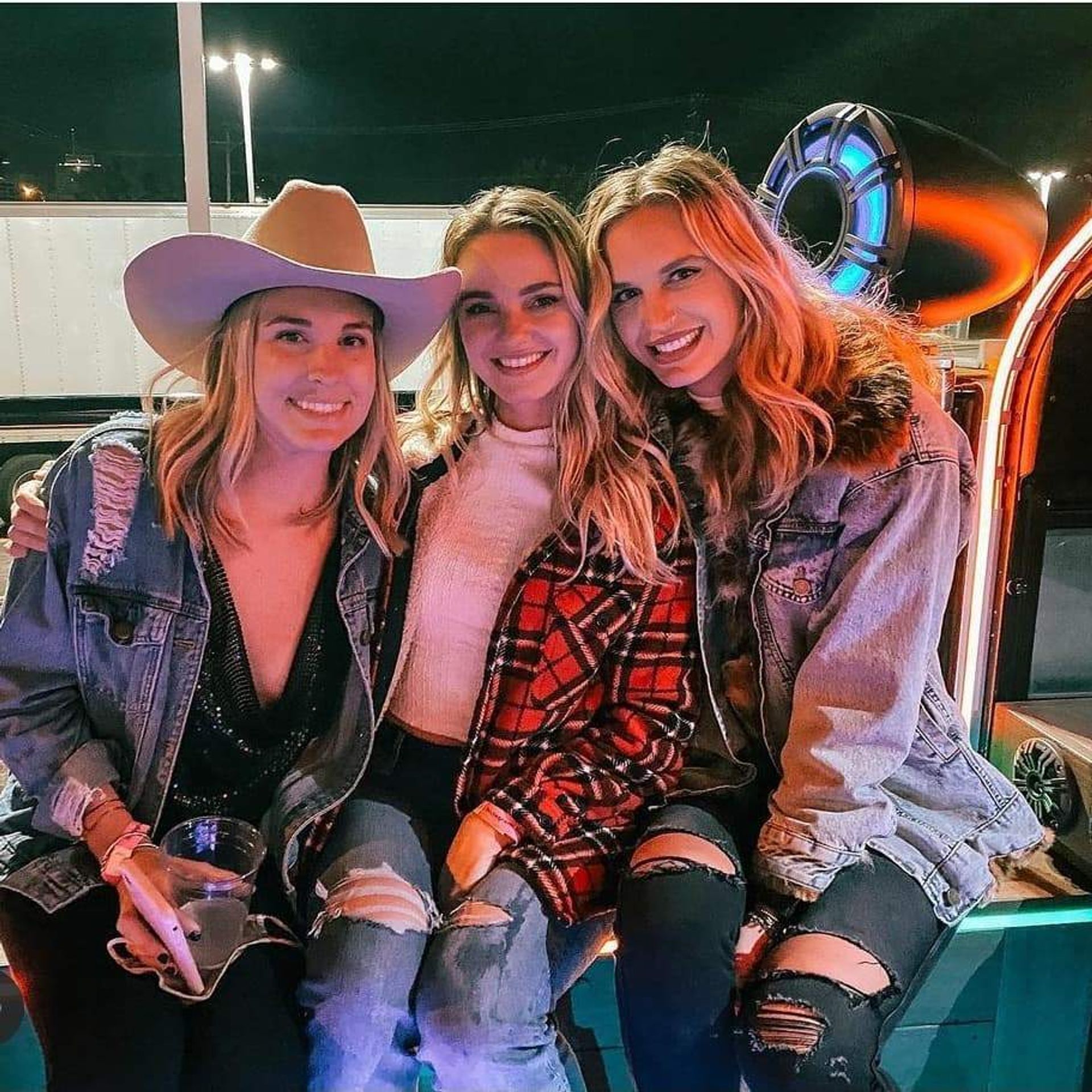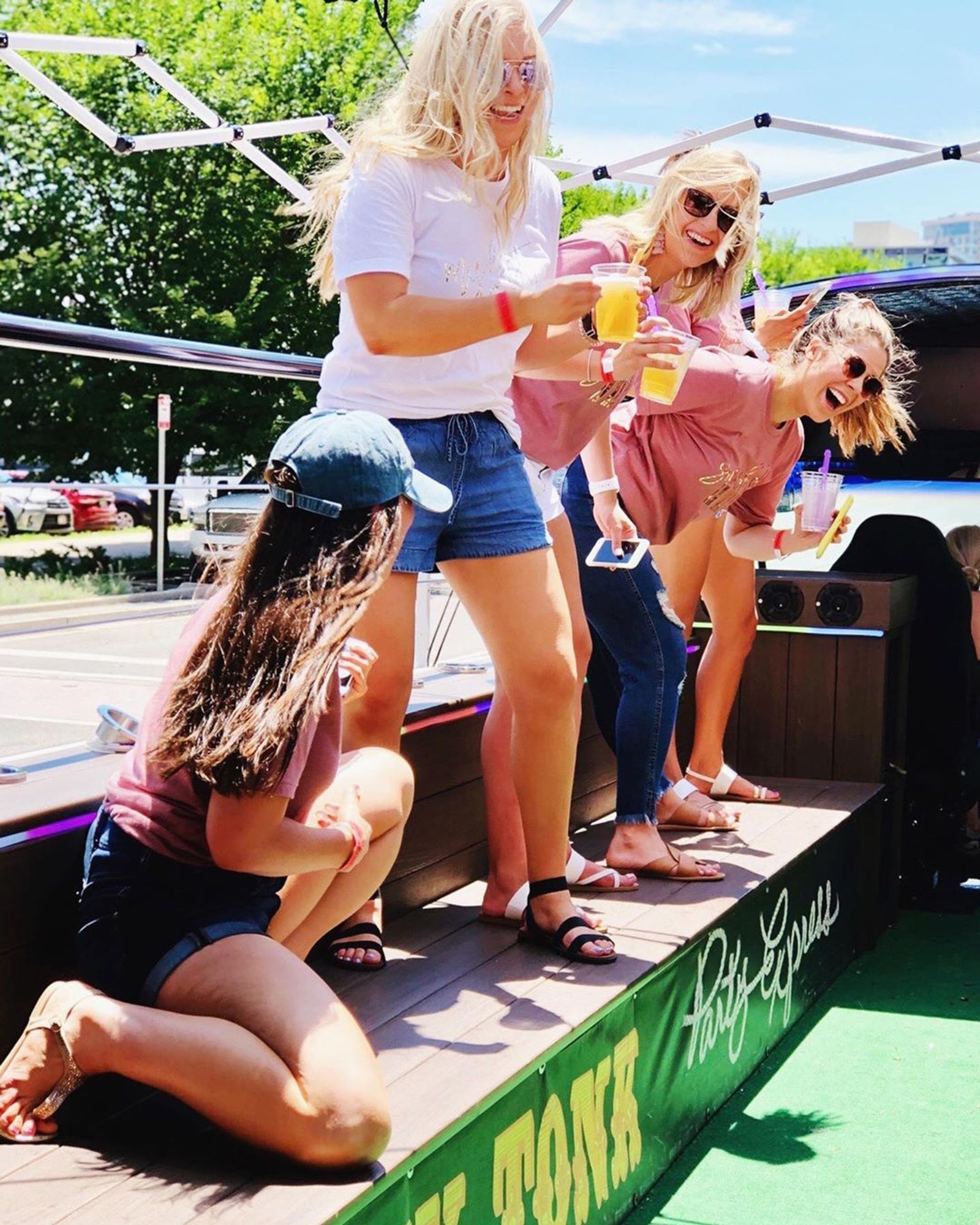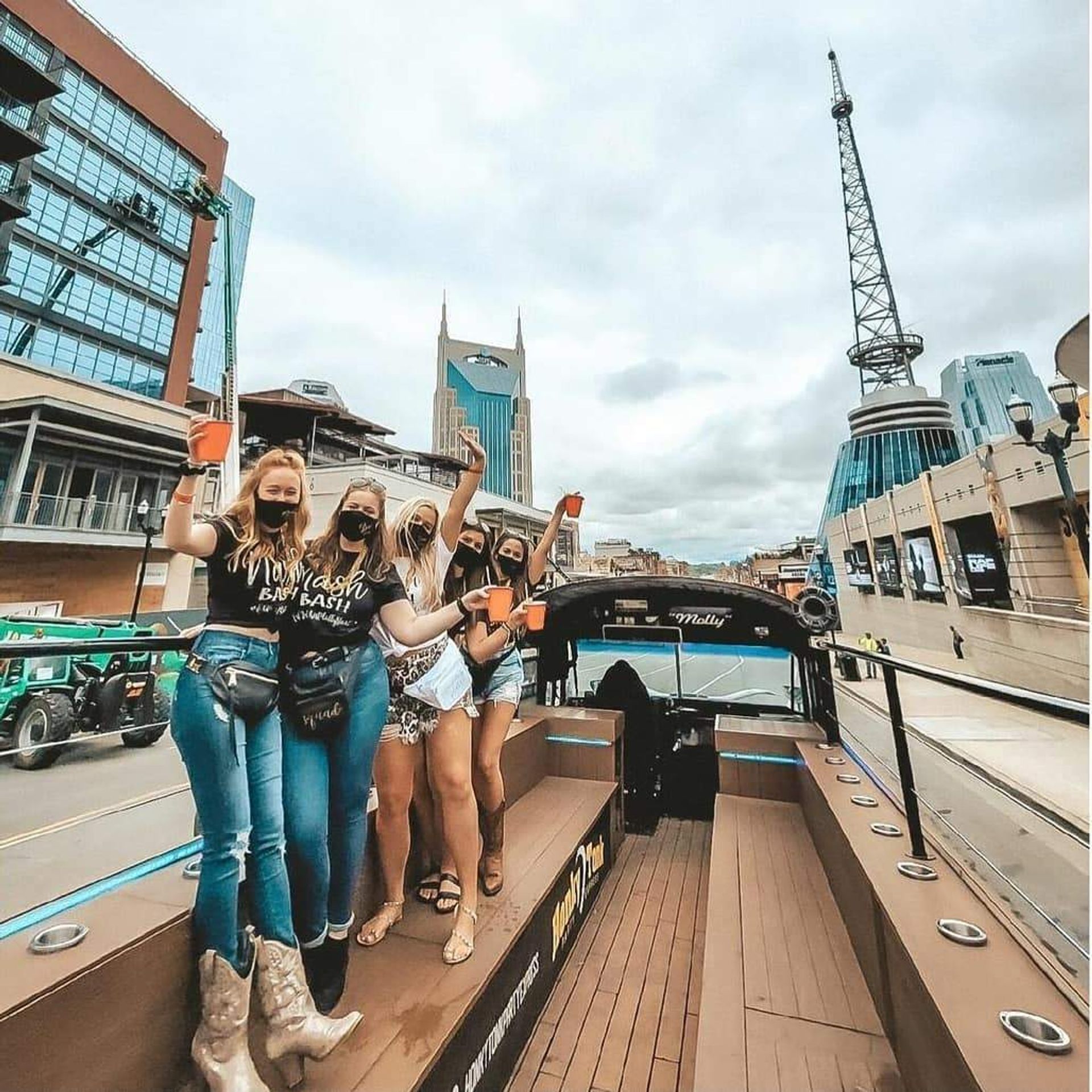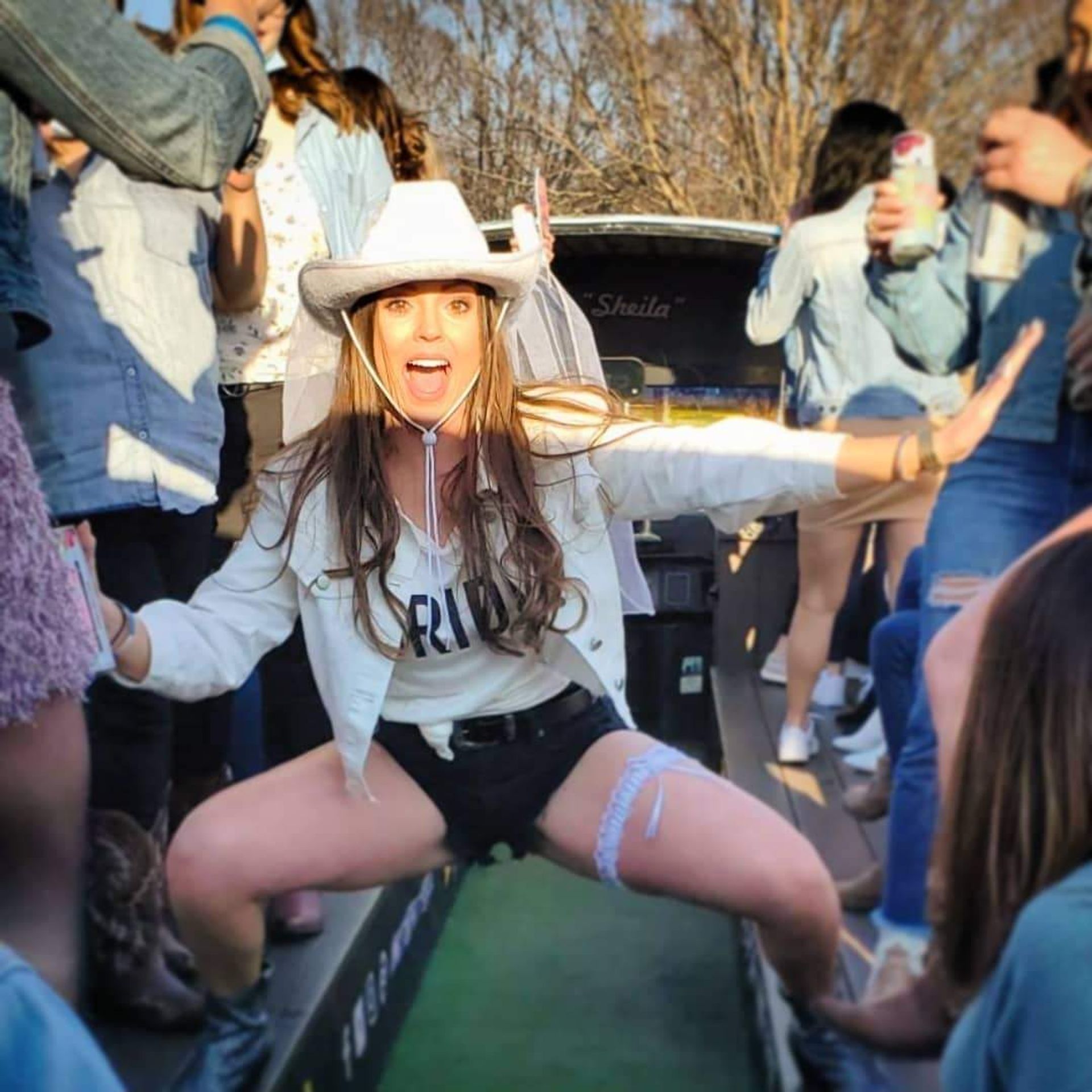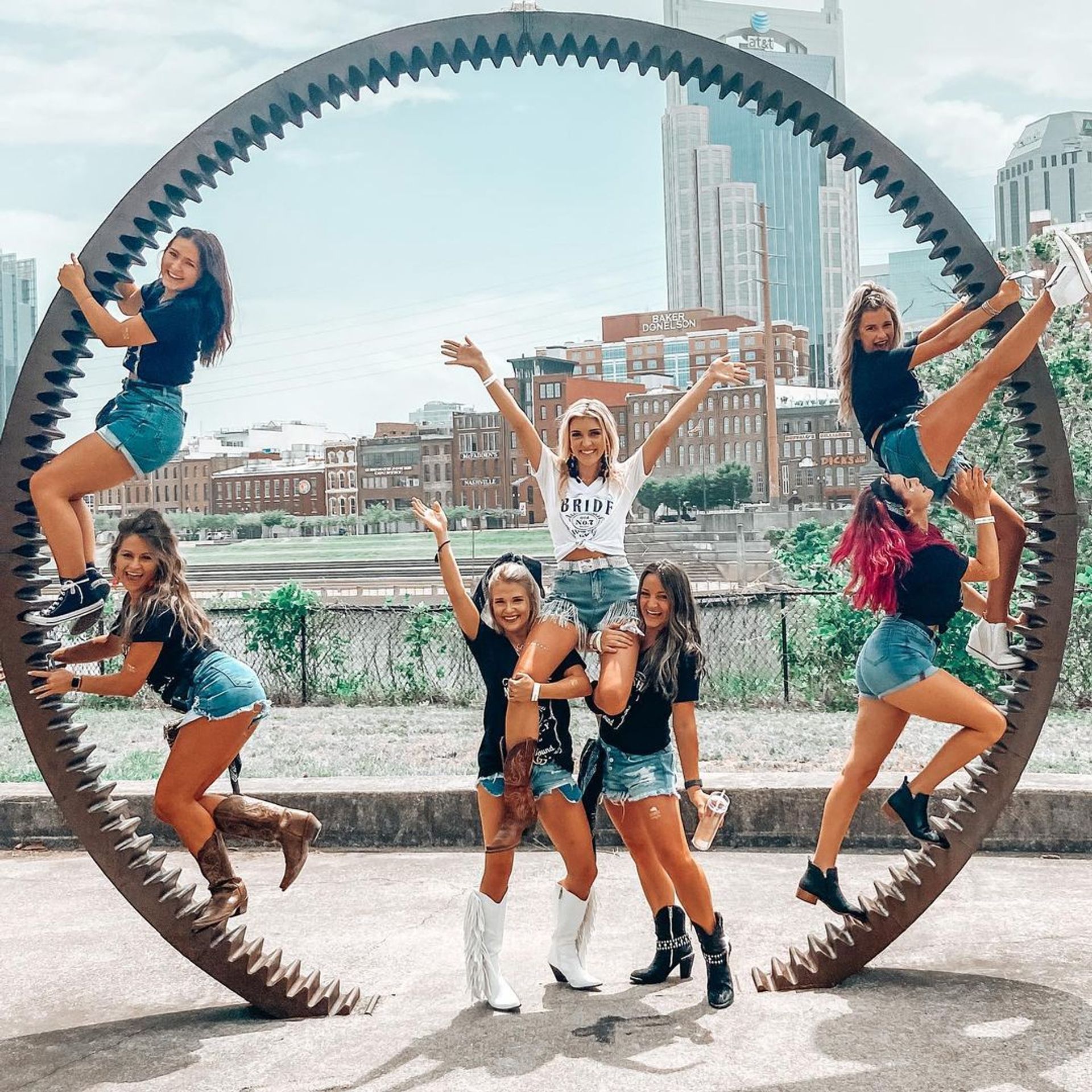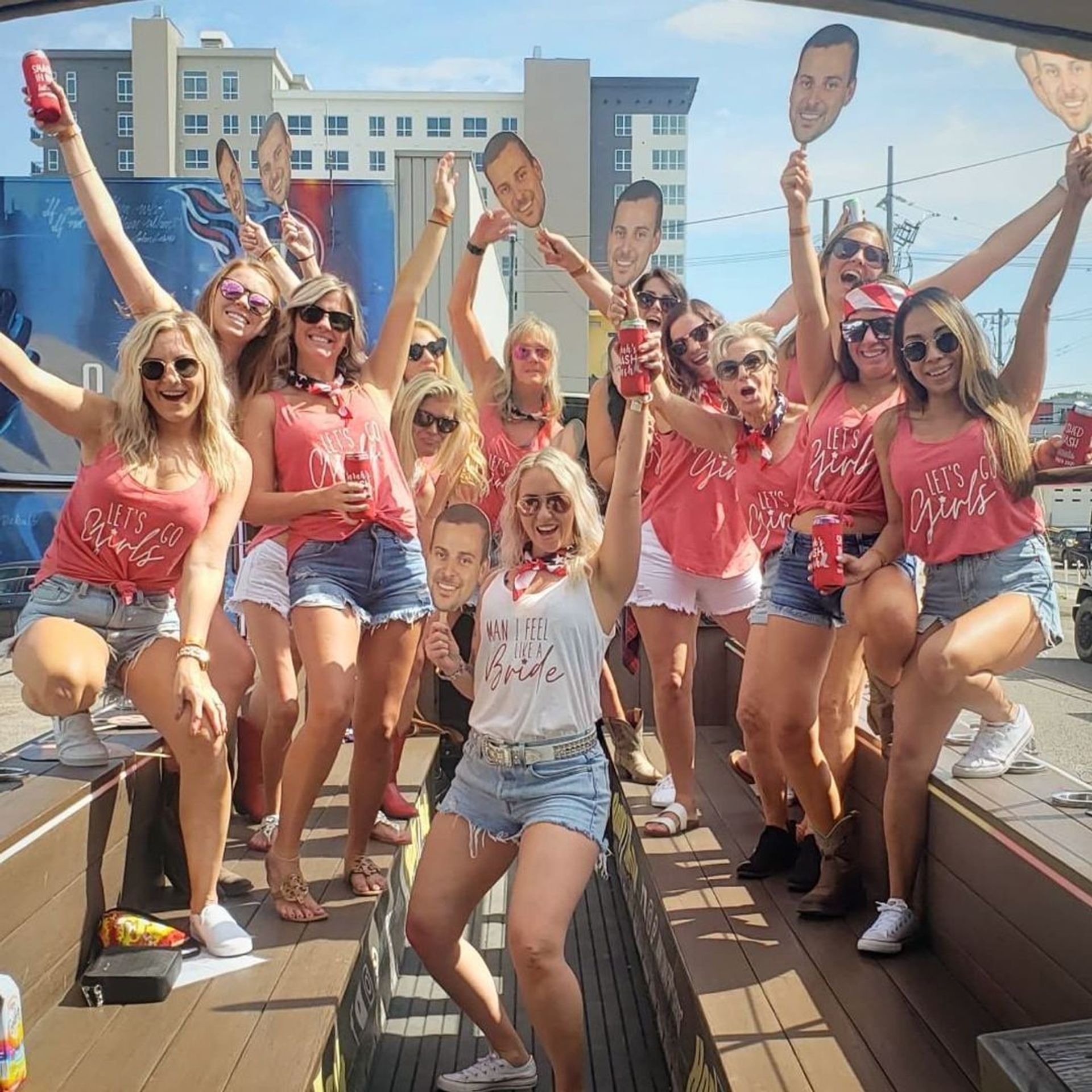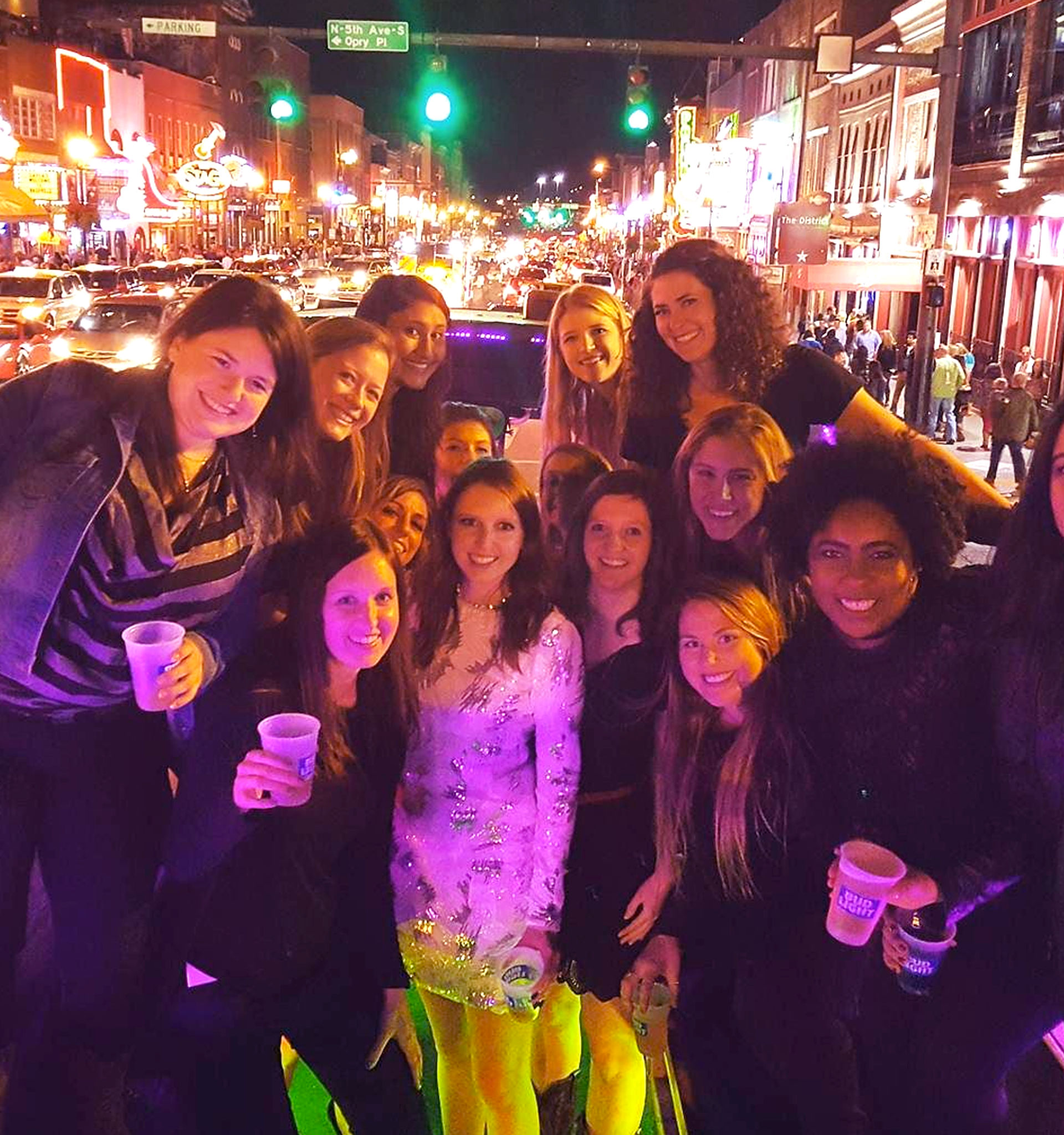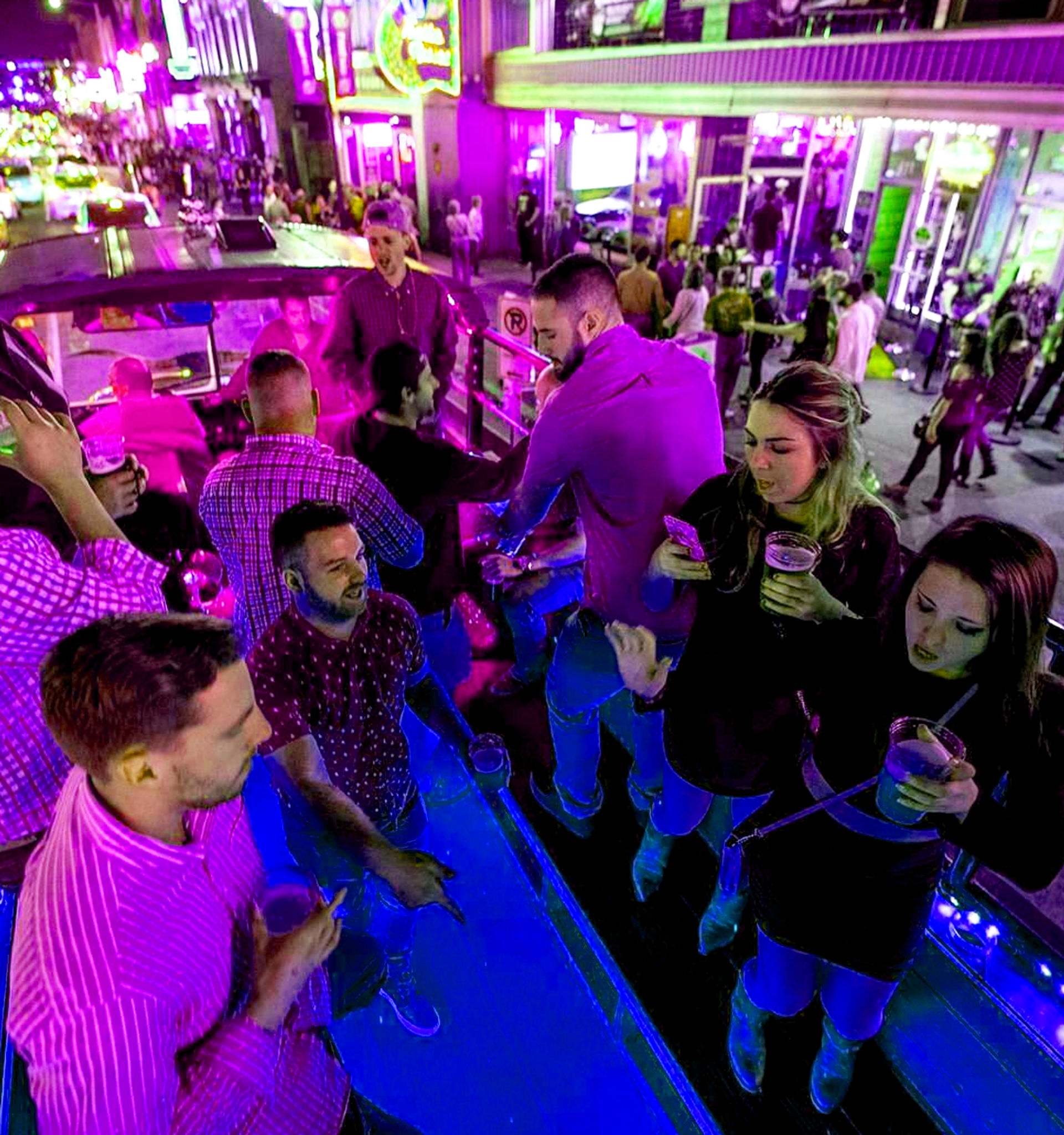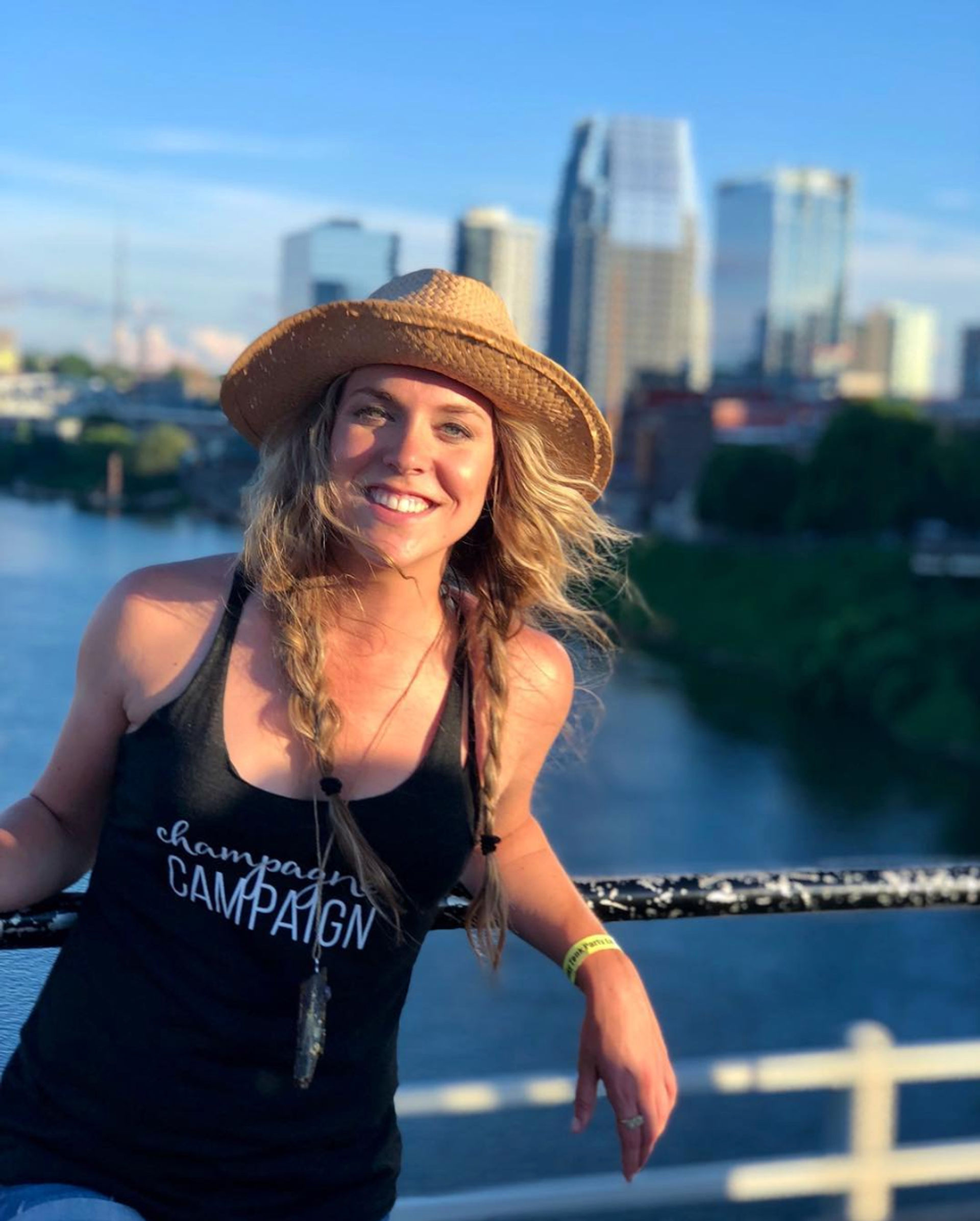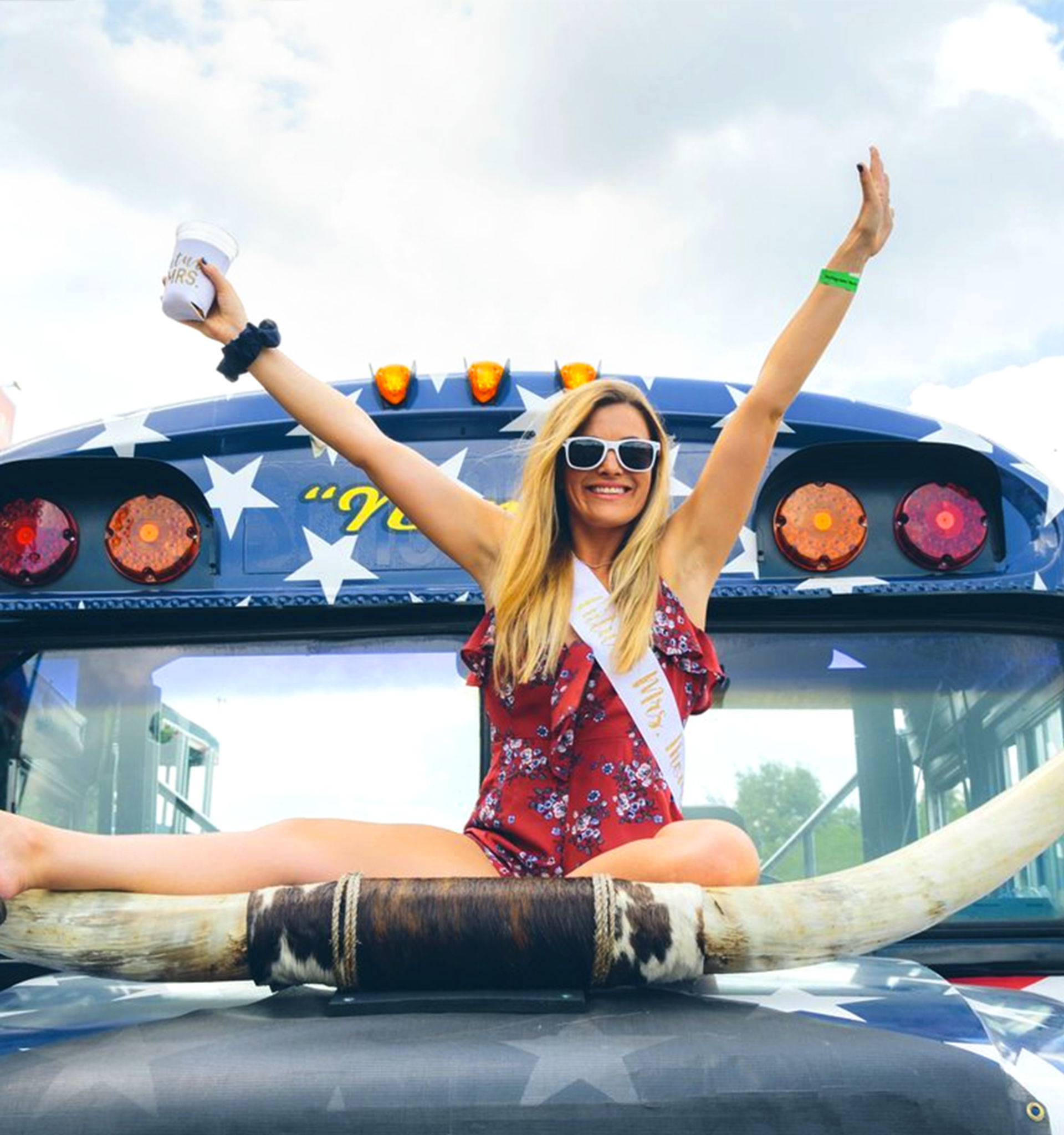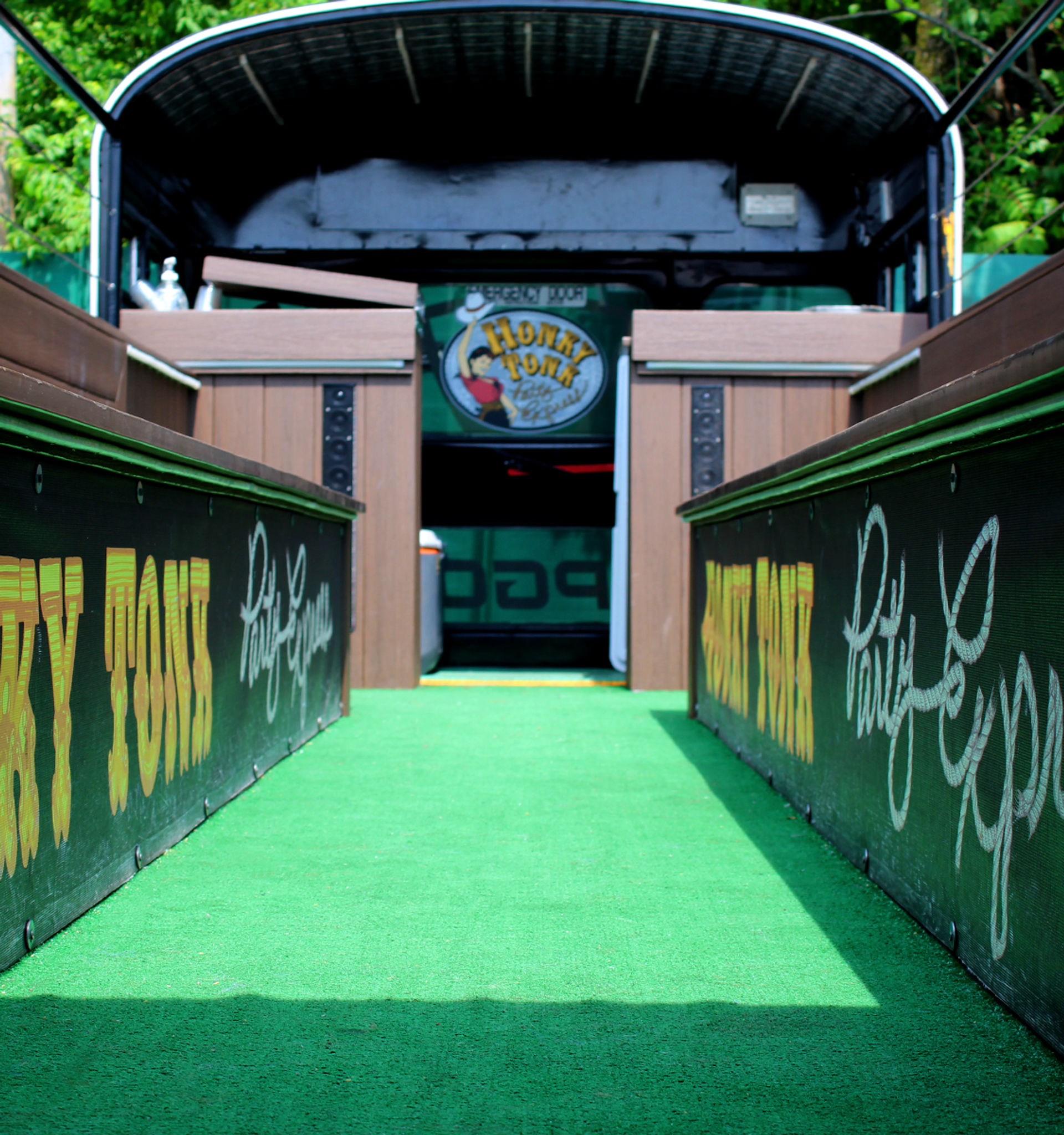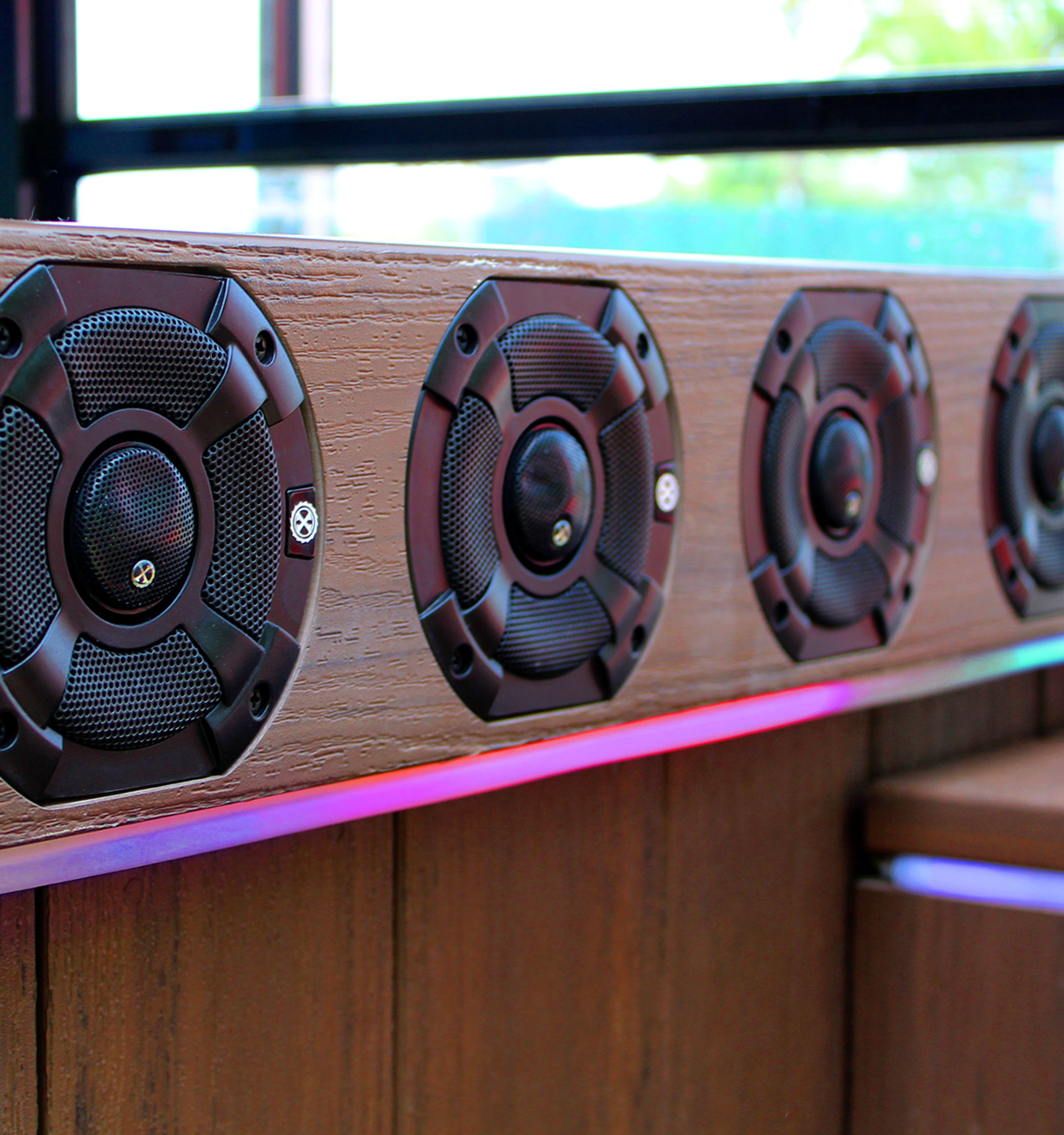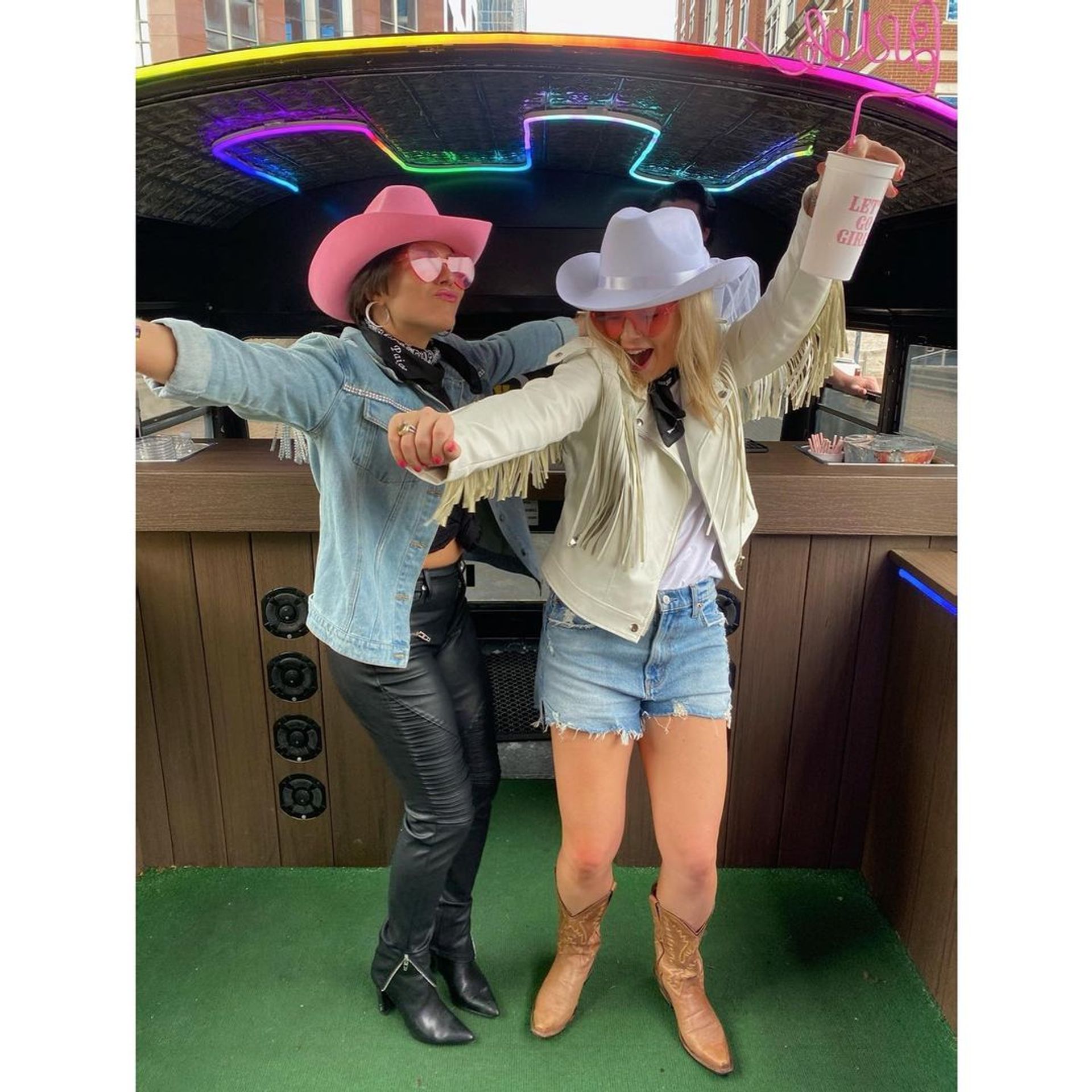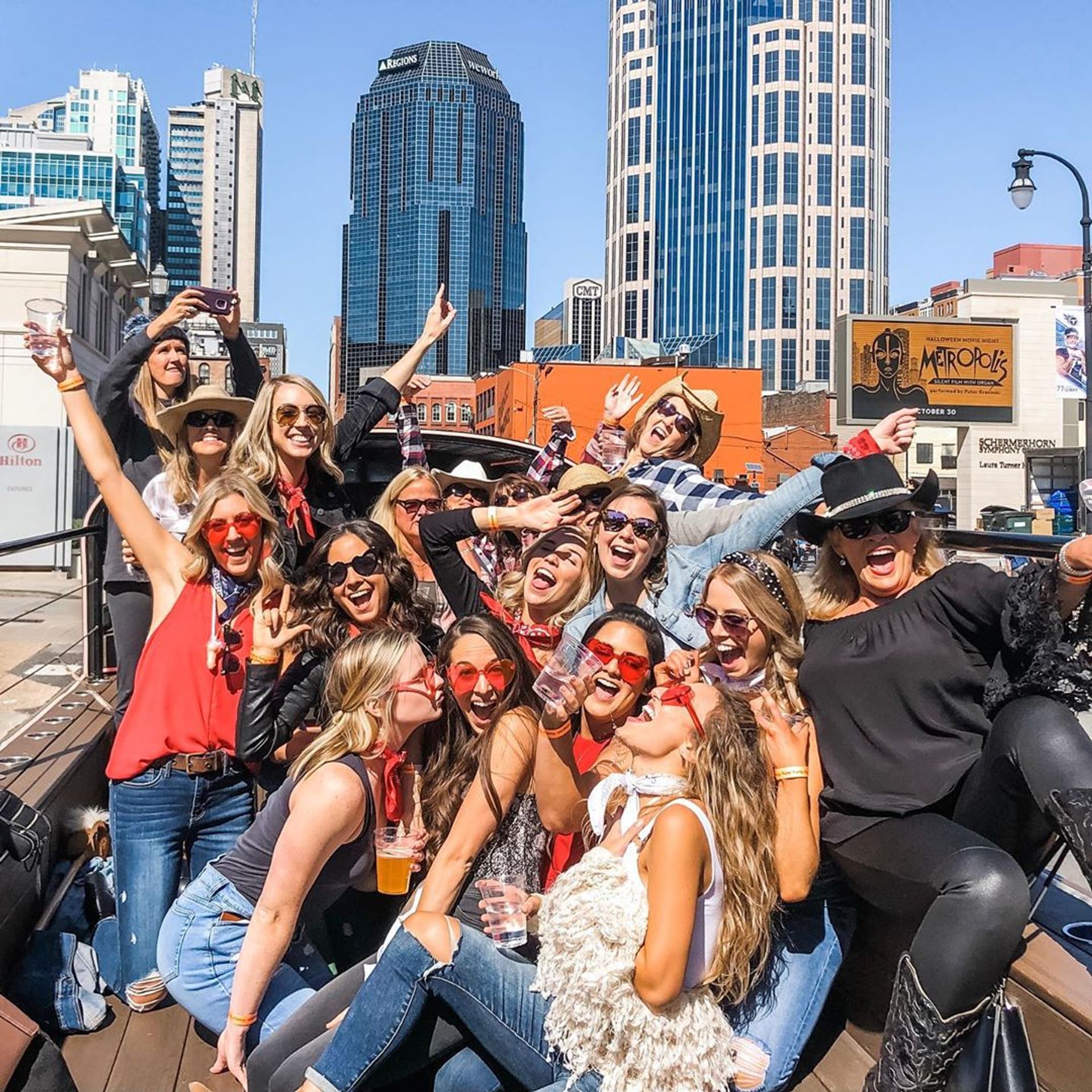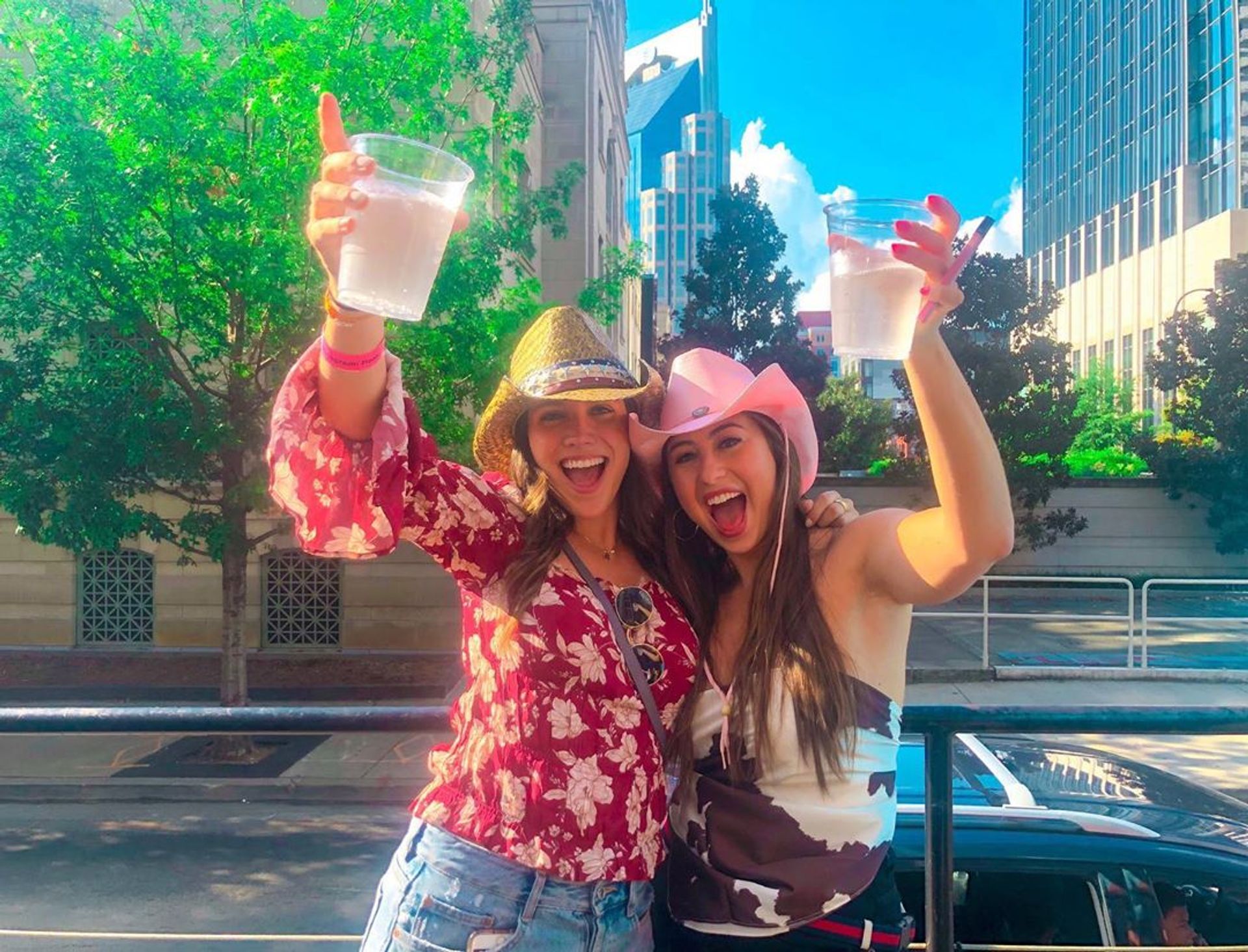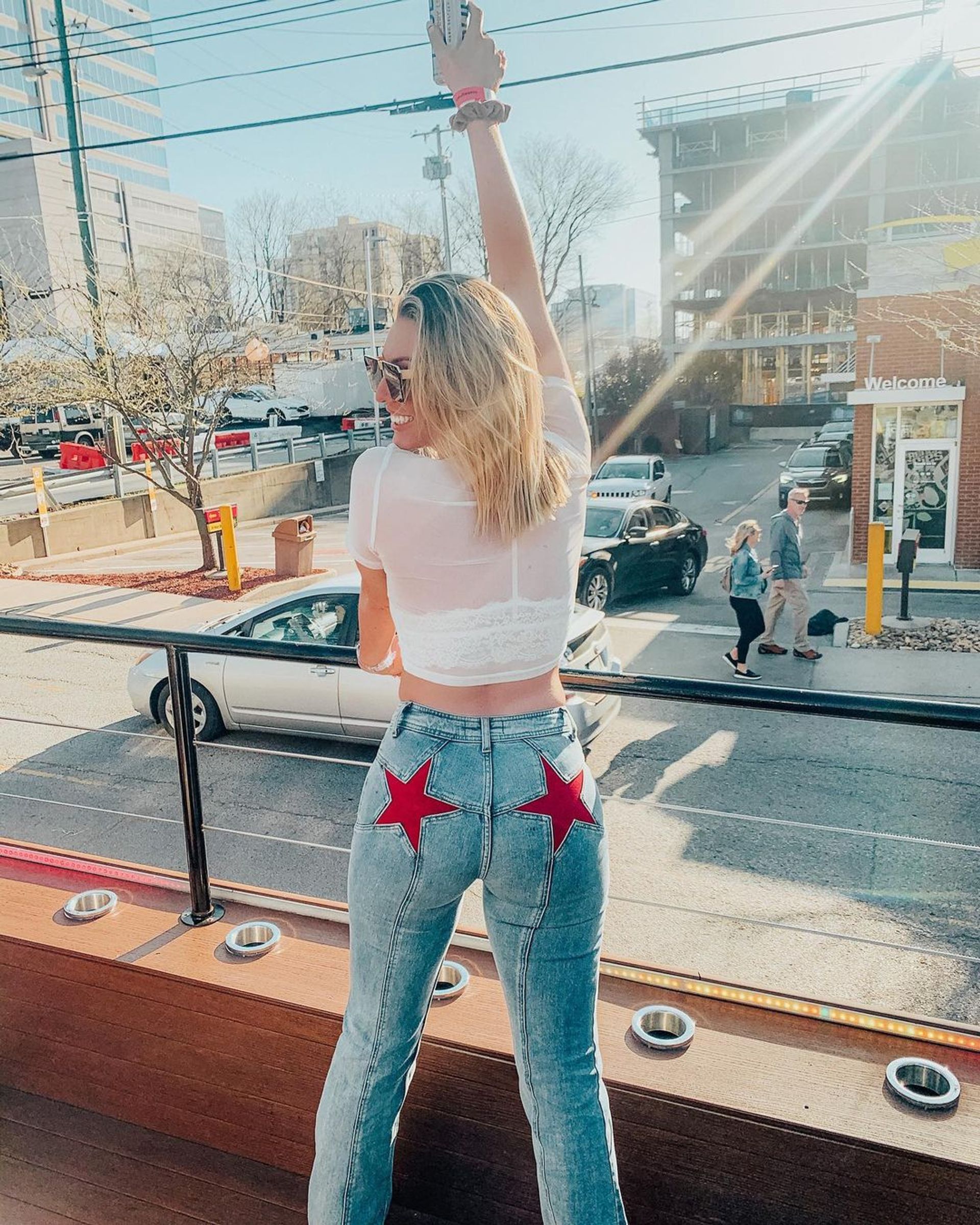 Honky Tonk Party Express — America's #1 Party Bus Tour
About this experience
What you'll do:
It's a BYOB party on wheels—need we say more? Your group will climb aboard America's #1 party experience: a 2-hour scenic tour of Music City on a custom-built party bus. Dance to your favorite beats with your own playlist, or use ours! And don't be afraid to jump up on those wooden platforms and stomp the yard like you're back in college—that's what they're there for.
Why we love it for your party:
VIP bartender included to serve your drinks (coolers, cups, and plenty of ice provided)
It's a dance party with cupholders (with an aisle for the party crew, wooden platforms, and LED party lighting)
Massive sound system (we were seriously impressed, and your group will be, too)
The ability to make it feel personal (decorations, booze, and music of your crew's choice)
FOMO proof (you'll leave Nashville knowing the party had a d*mn good time)
About this experience partner:
Honky Tonk Party Express is Nashville's #1 party bus company. With over 25 passionate employees, 10 party buses and a loyal following of clients, it's quickly become a staple of the Nashville party scene over the last 5 years. All buses are designed and built in-house by the HTPE team, ensuring each bus is in tip-top working order every day of the year. Once your group sees a few of these roll by, they won't want to miss out. And you won't want to be left on the street trying to handle a last minute booking. Secure your group's spot below!
Additional Information:
2 hours

Up to 25 party guests

BYOB; No kegs or glass please

Public tours are always 21+. Private tours can have guests under 21, but no alcohol can be on board.

All alcohol on the partybus must be 8% or under

Should you bring cash? Only to tip the staff to thank them for a superb job, and to purchase drinks during the bar pit stop if you wish

Rain or shine! Each bus has a temporary roof for rainy weather

Includes a stop for Nashville photo op and bathroom break

Please note: Due to recent laws established in Nashville regarding alcohol on party transportainment, a clear top has been added to enclose our buses and all Nashville party buses
Location
1343 Lewis St, Nashville, TN 37210, USA
Cancellation Policy
strict Cancellation Policy
This experience partner offers no refunds once the reservation is confirmed
Book Your Experience
Choose a Booking Option
2 hour public (shared) party bus tour of Nashville. Up to 25 guests per bus.
See Availability
---
Private Party Bus (Monday-Wednesday before 8:50PM)
Weekday pricing includes Monday to Wednesday for reservations before 8:50PM.
2 hour private party bus tour of Nashville. Up to 25 guests per bus.
See Availability
---
Then Select Optional Add On's
The optional "Travel Protection" plan adds a layer of protection to our guests for a full 100% refund in the event you can not attend your reserved tour time due to extenuating circumstances.
The Travel Protection Plan ensures our guests a 100% refund up until 10-days prior to the reservation date/time. 
Cancelled Reservations are 100% NON REFUNDABLE without the Travel Protection Package.
Book Now
---
Why Book With Batch?
All Your Parties on One Account
With over 30 cities and counting, you can plan all your parties on Batch. We'll save your information and preferences to make booking a breeze.
Party Planning at Your Fingertips
Download our app for access to party planning tools like polls, shared itineraries, and expenses.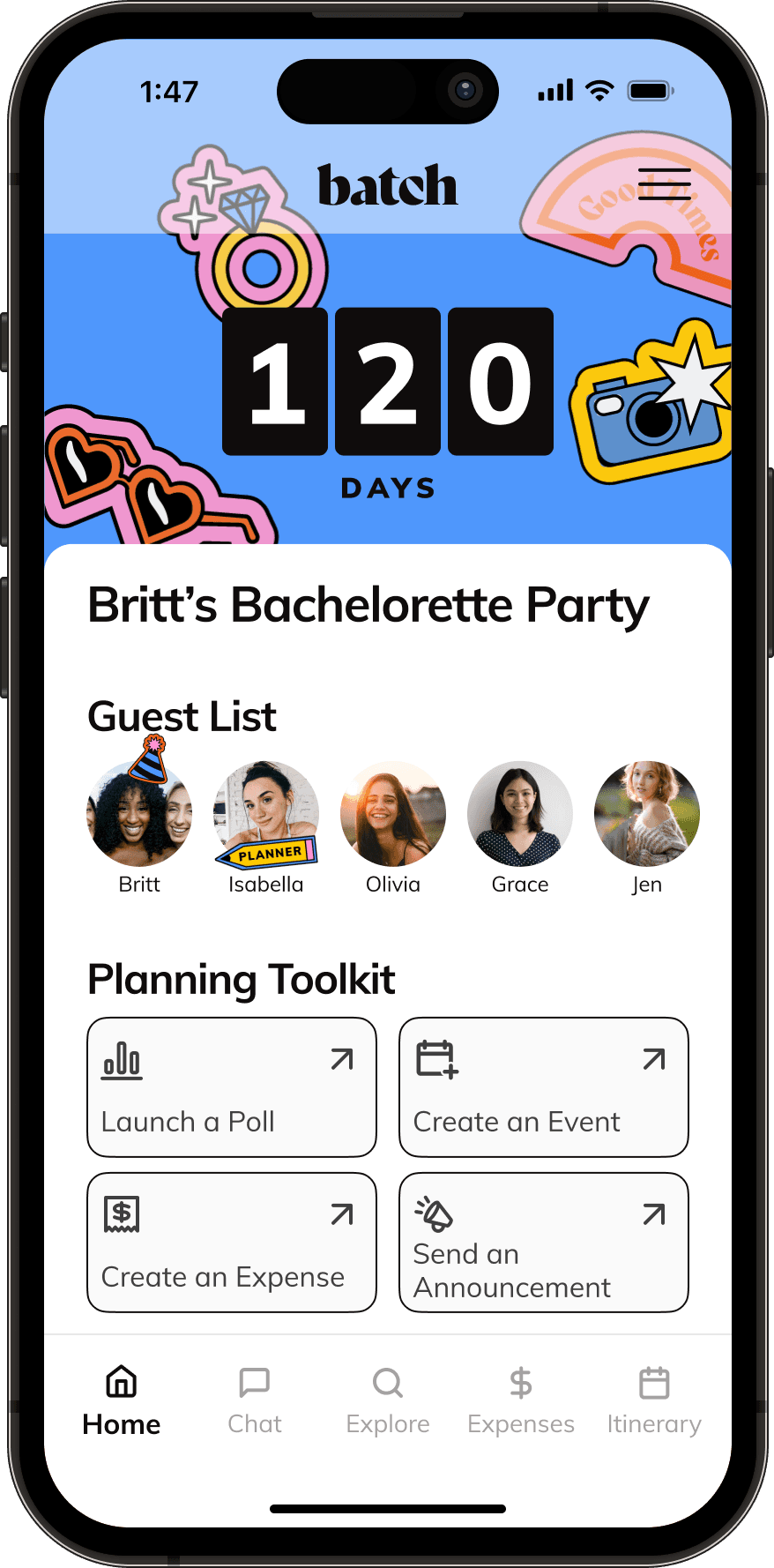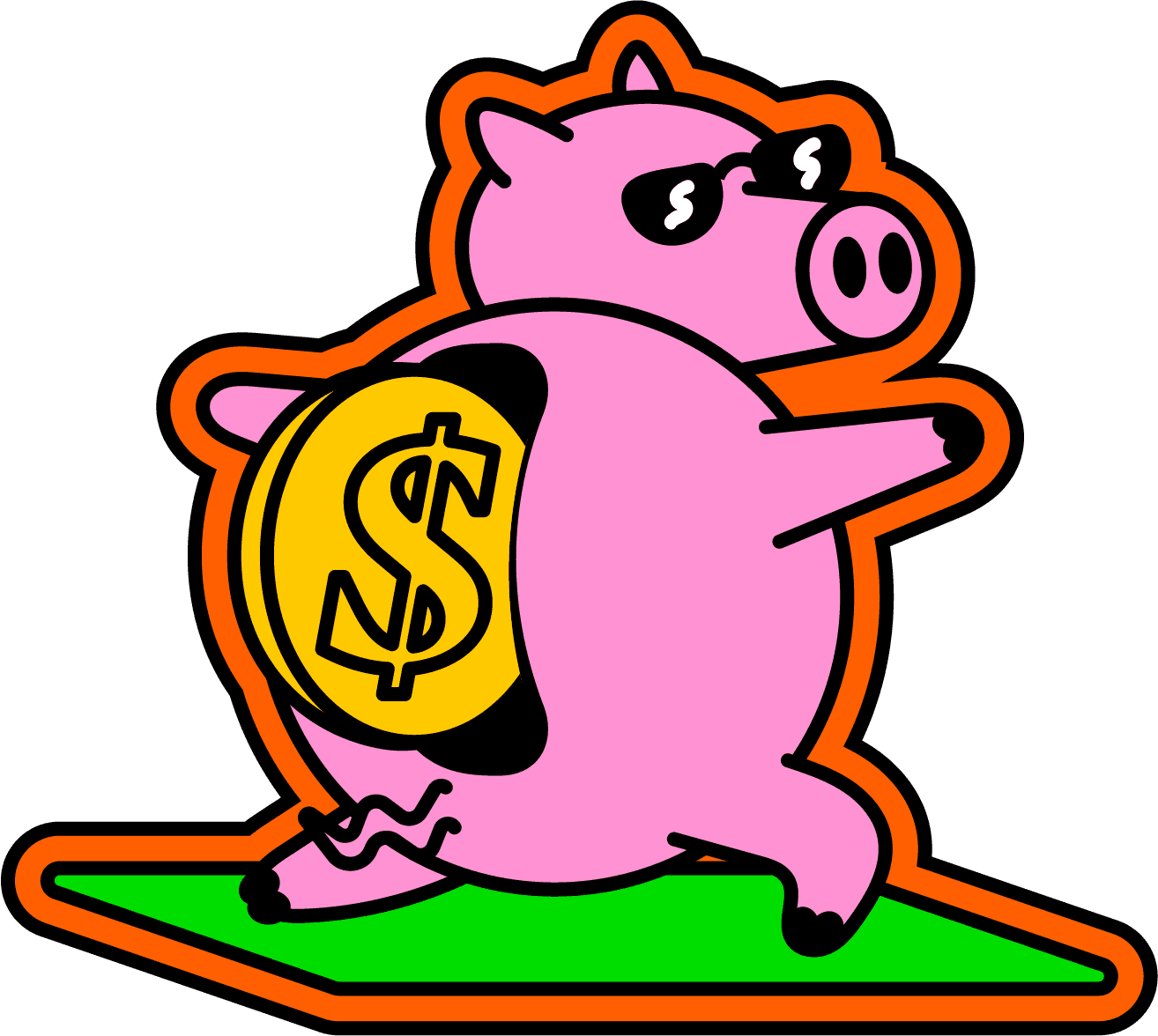 Book More, Save More
As a Batch member, receive exclusive discounts and first looks to our best party experiences! From transportation to private chefs, we're here to help.