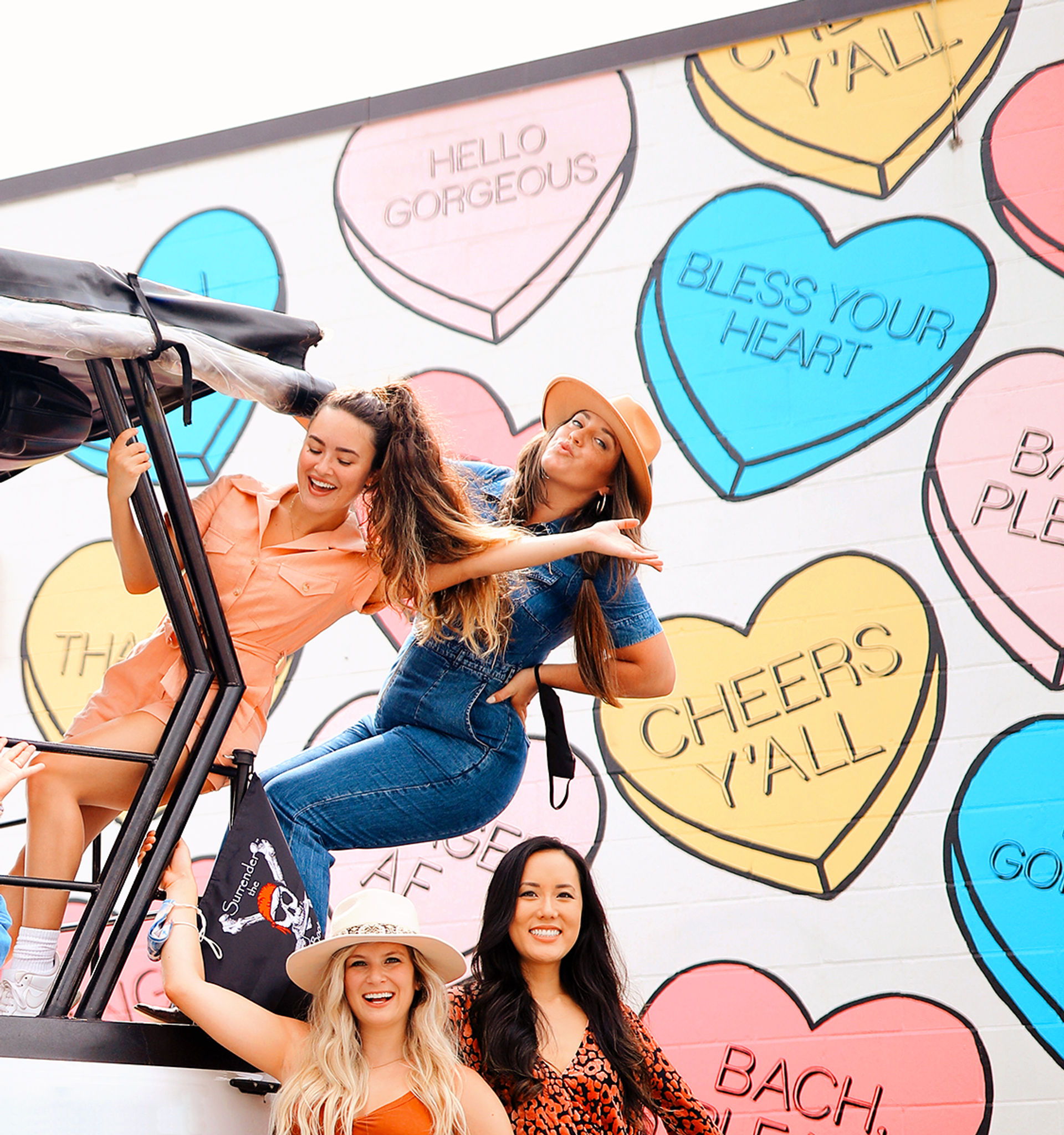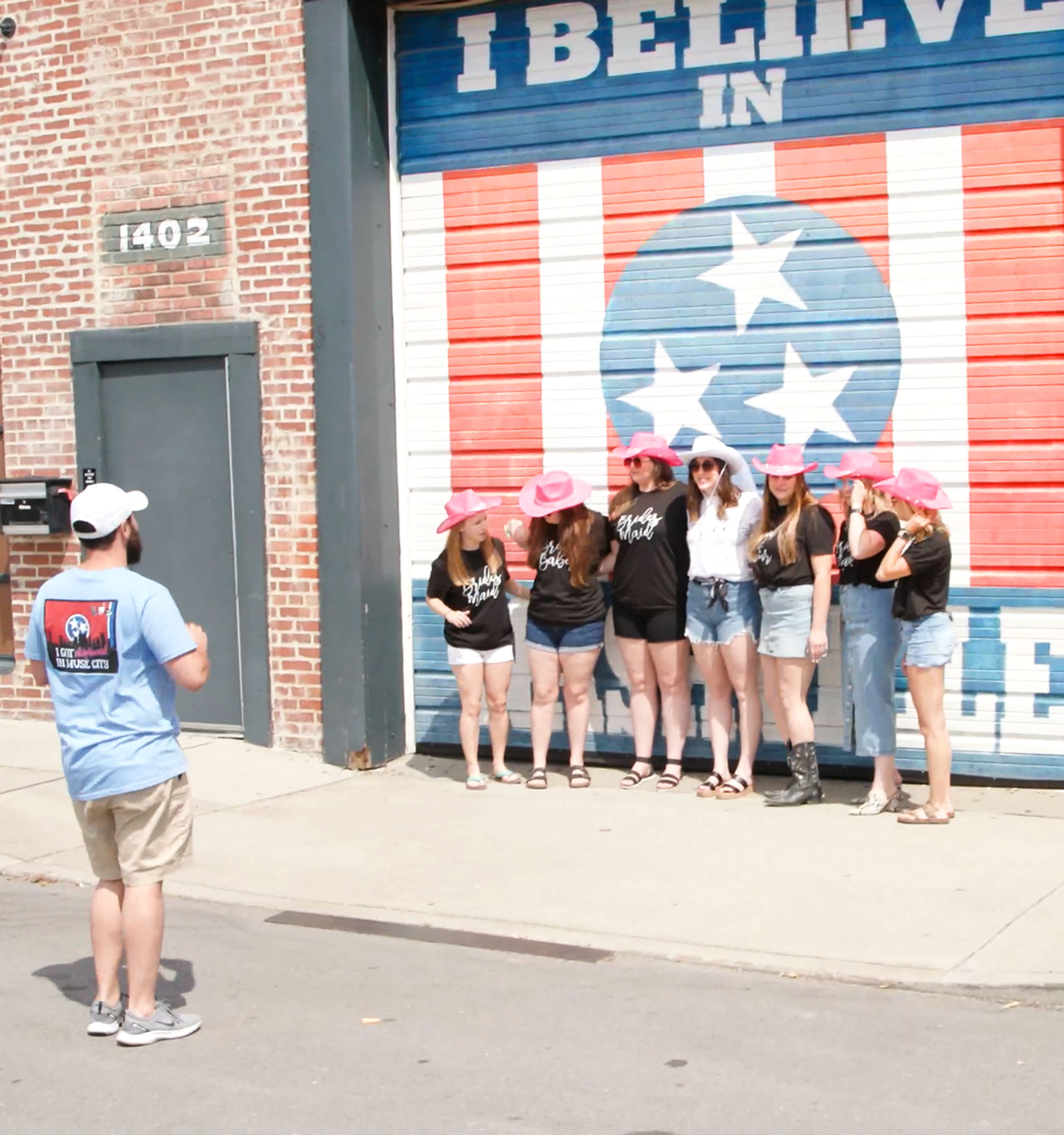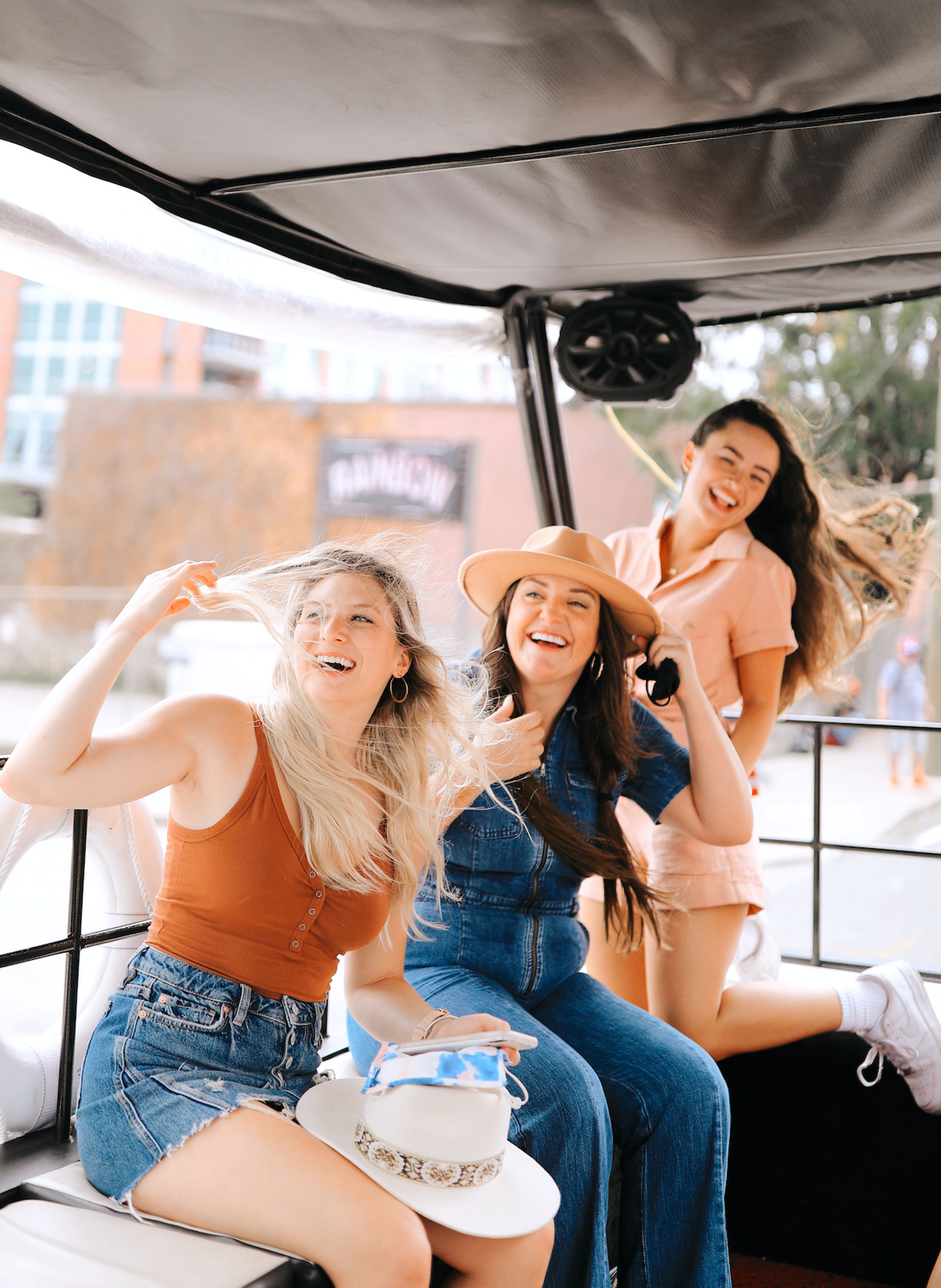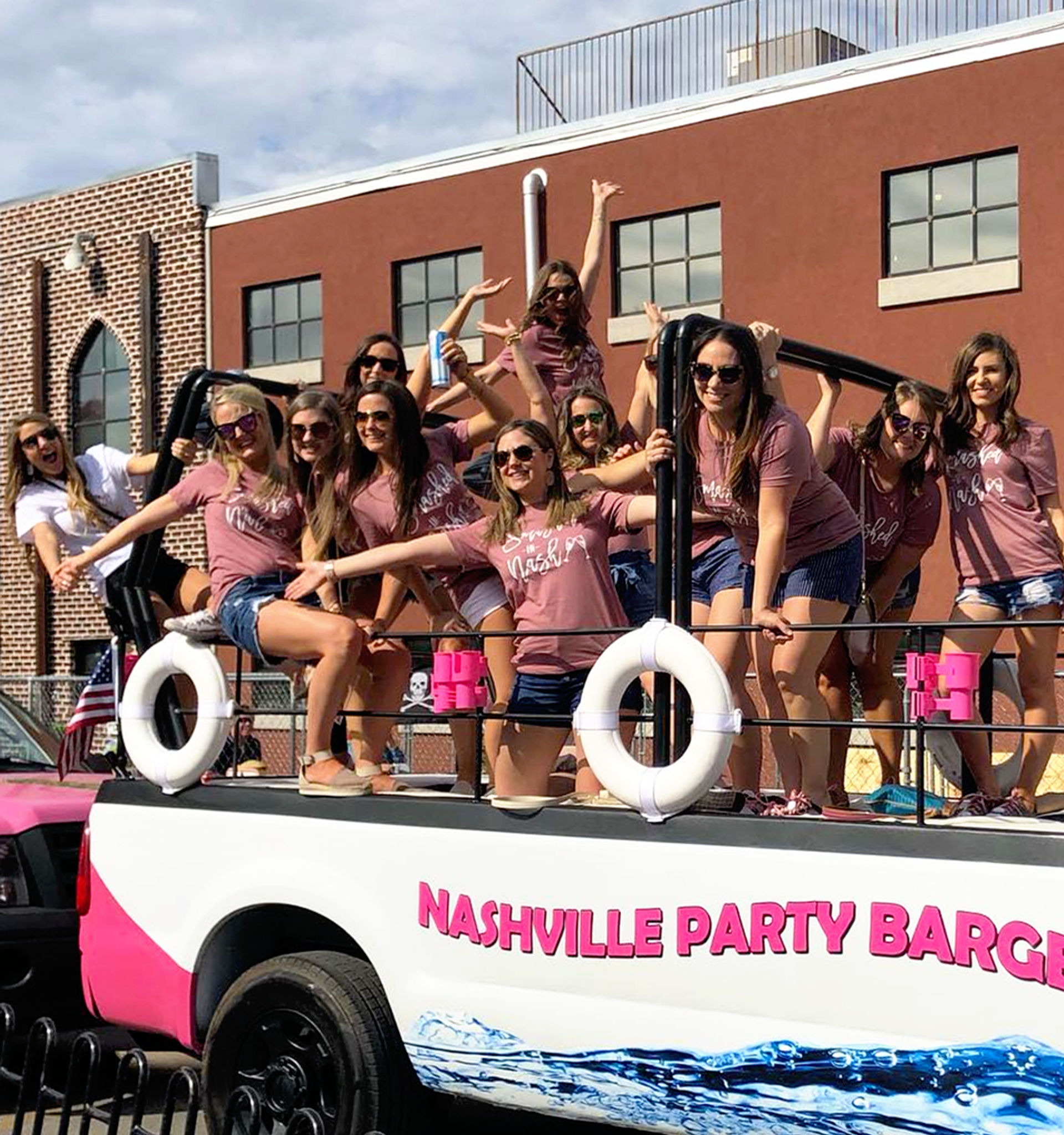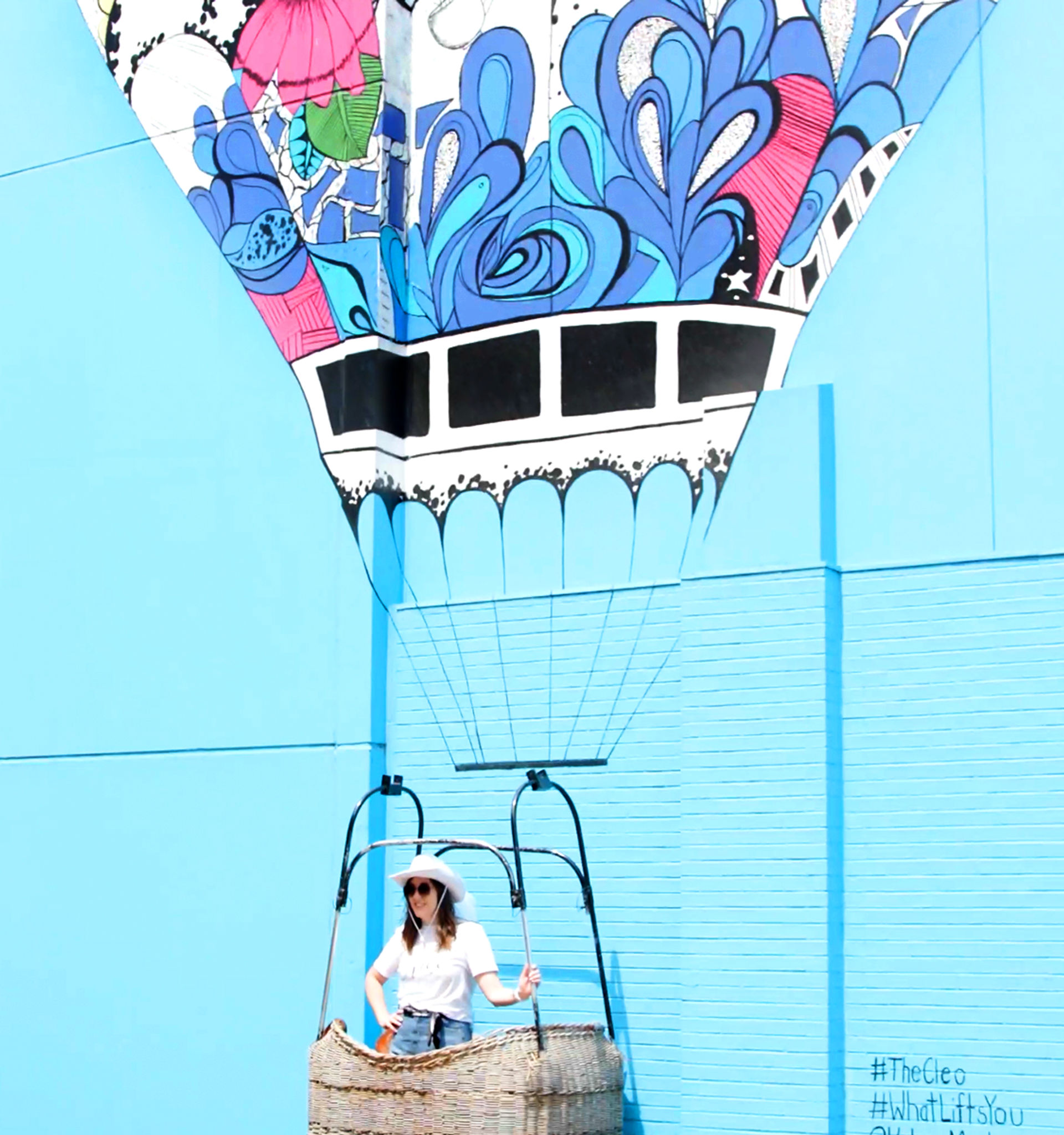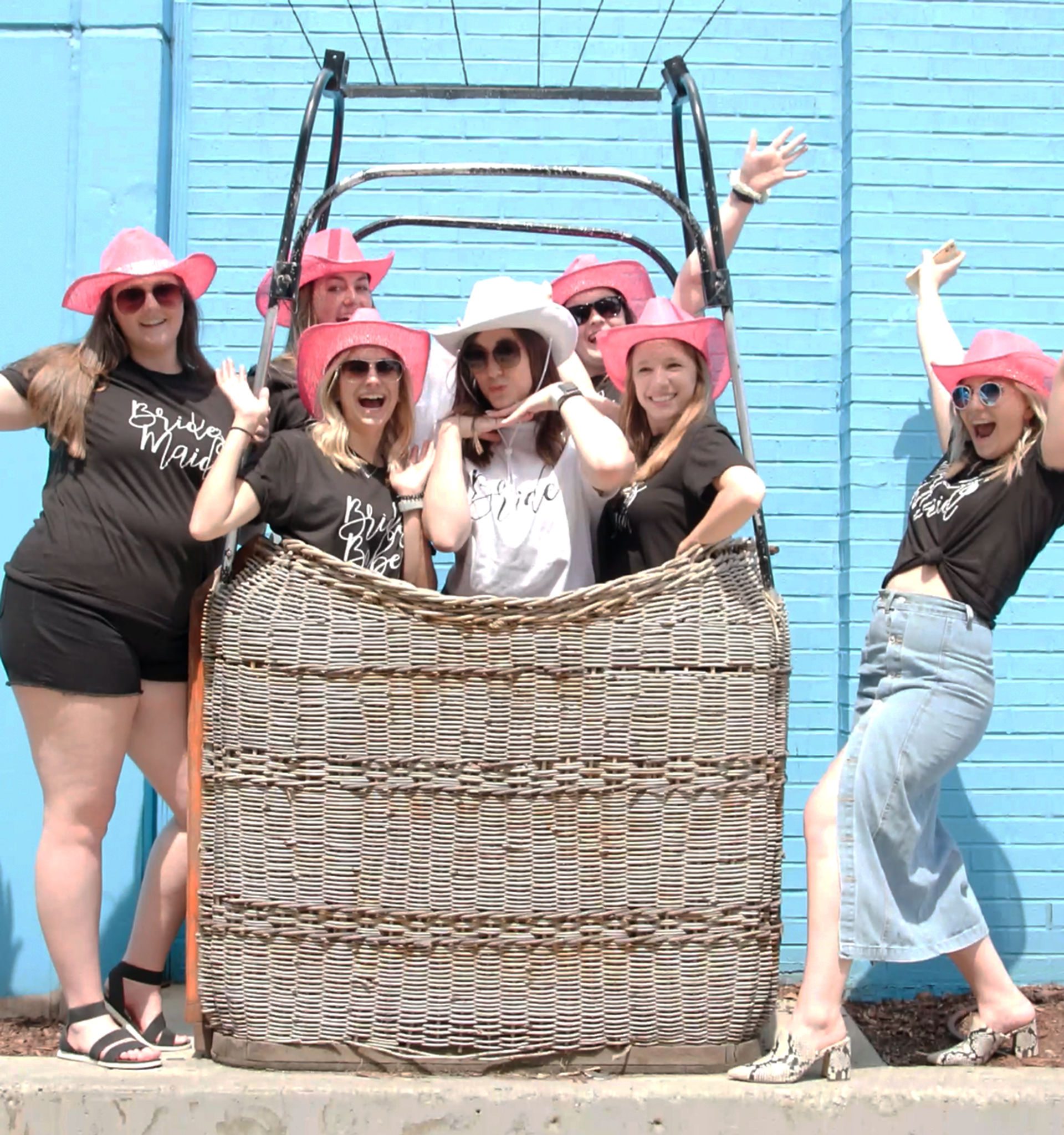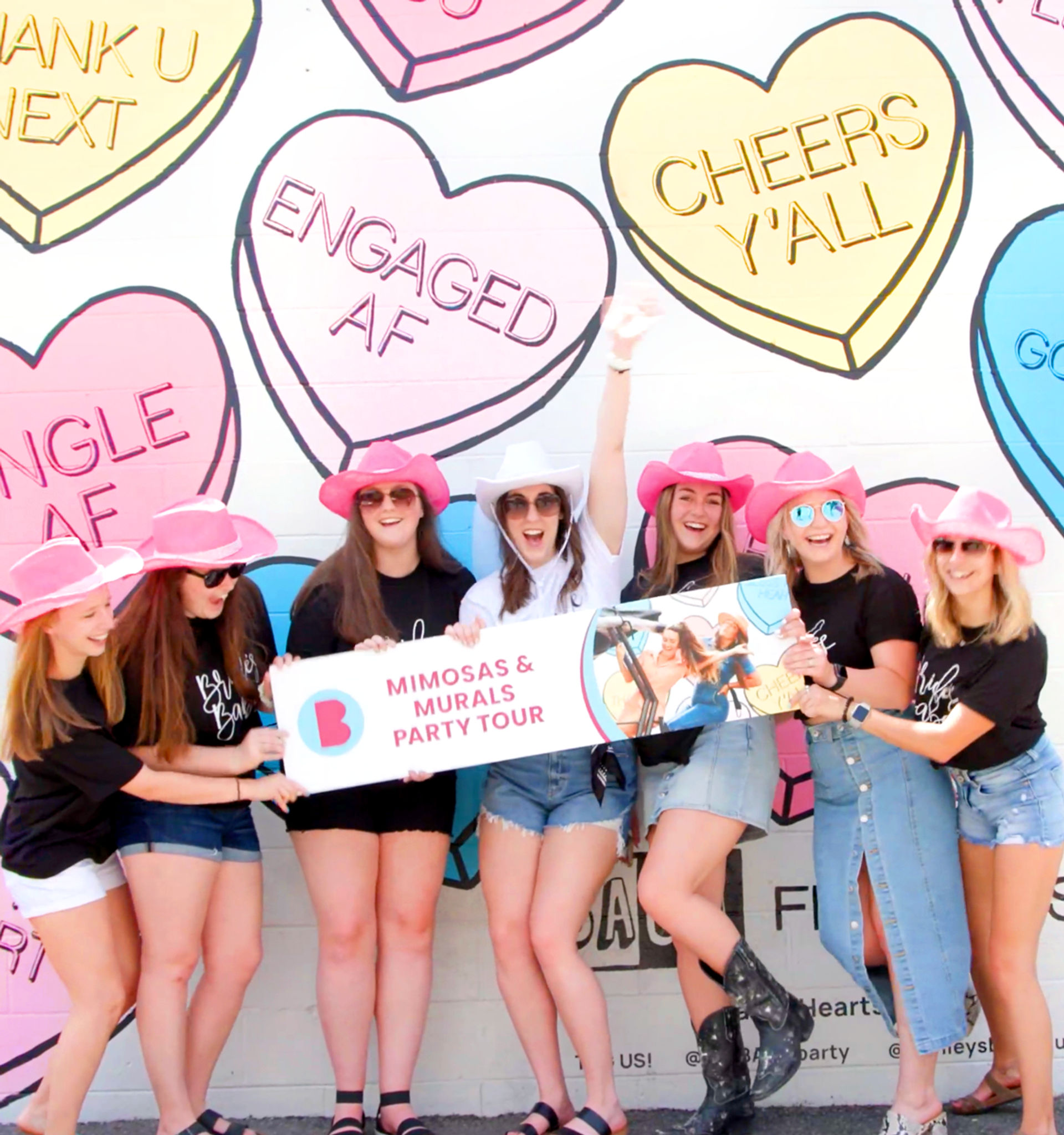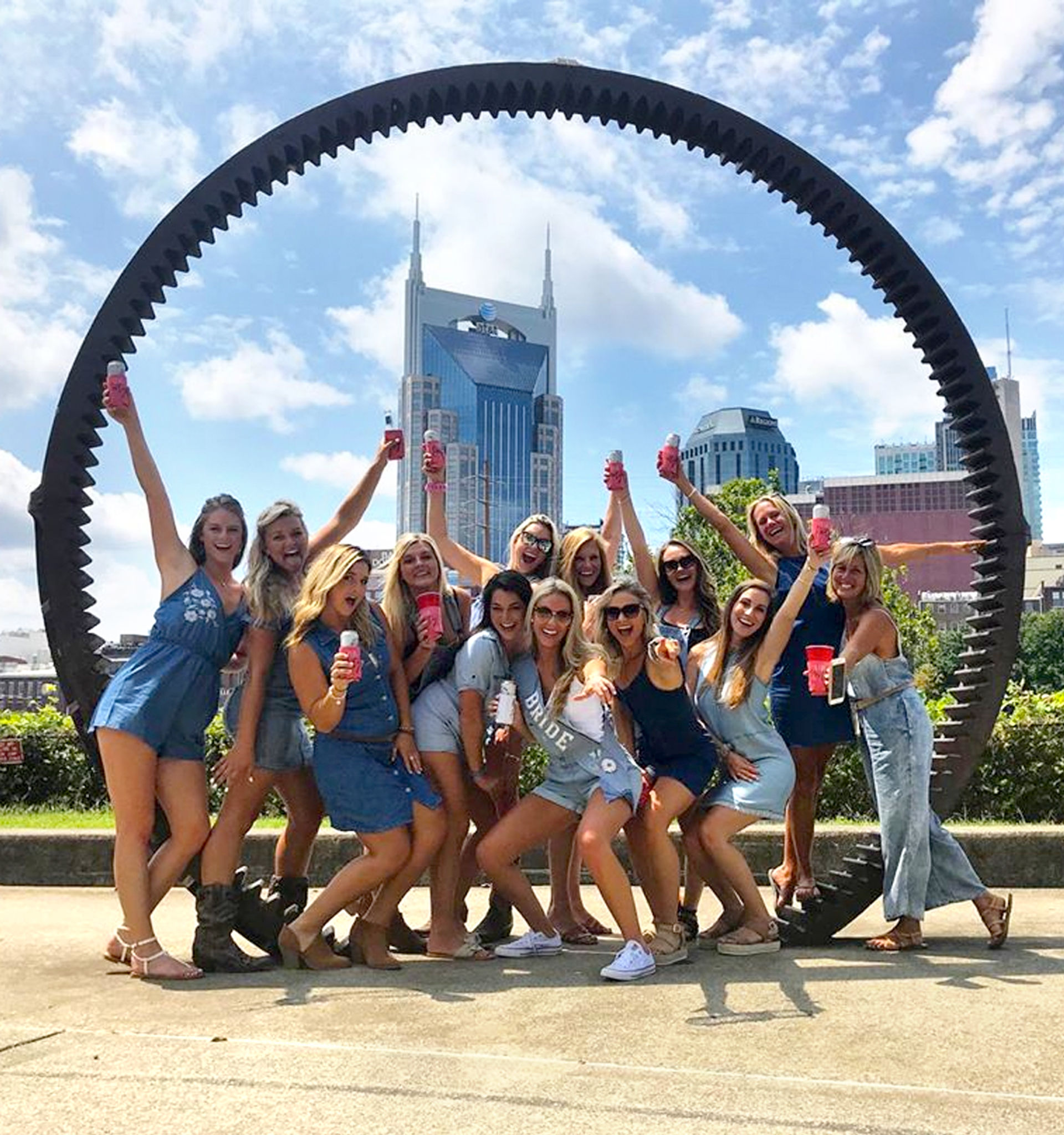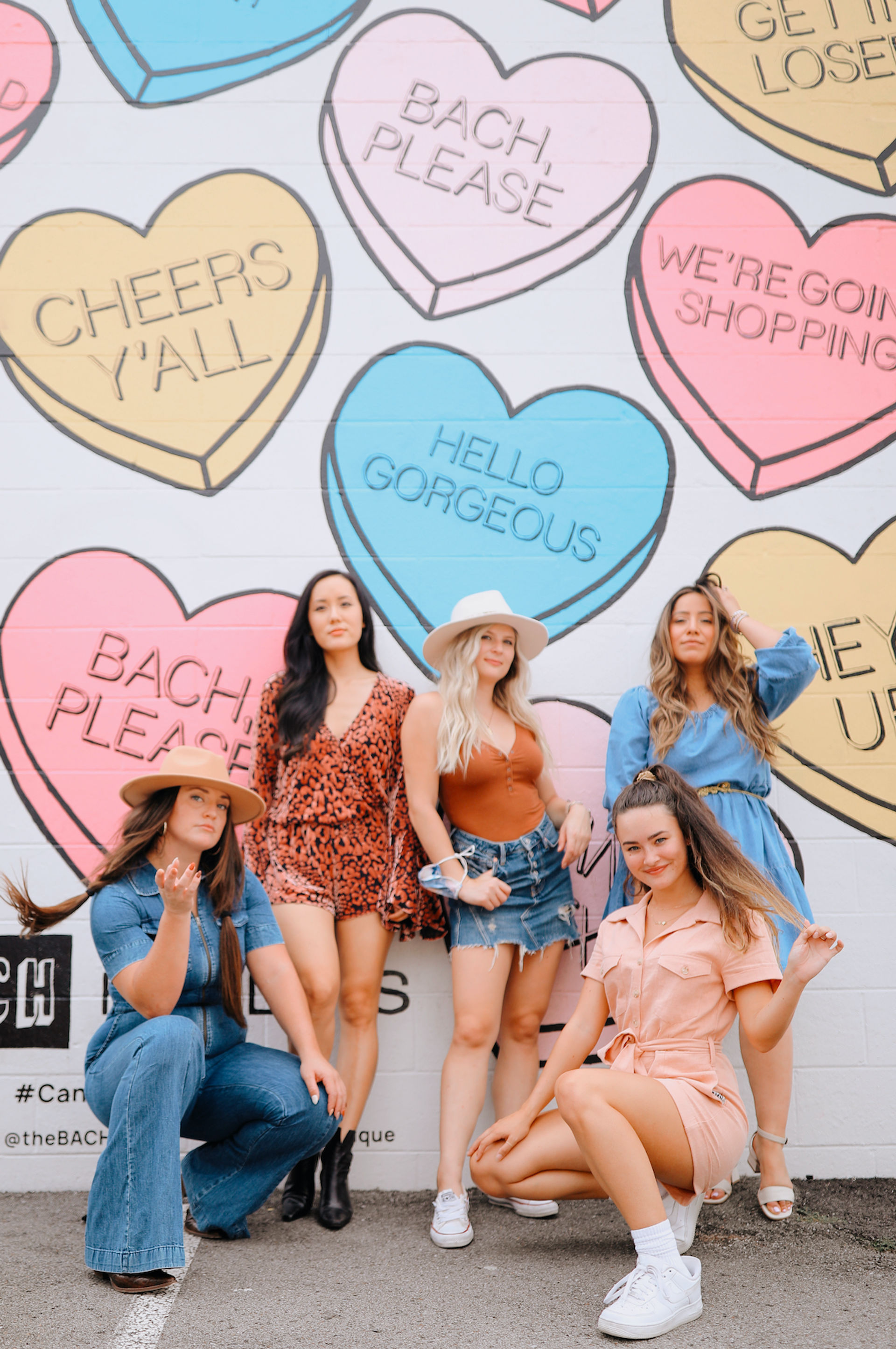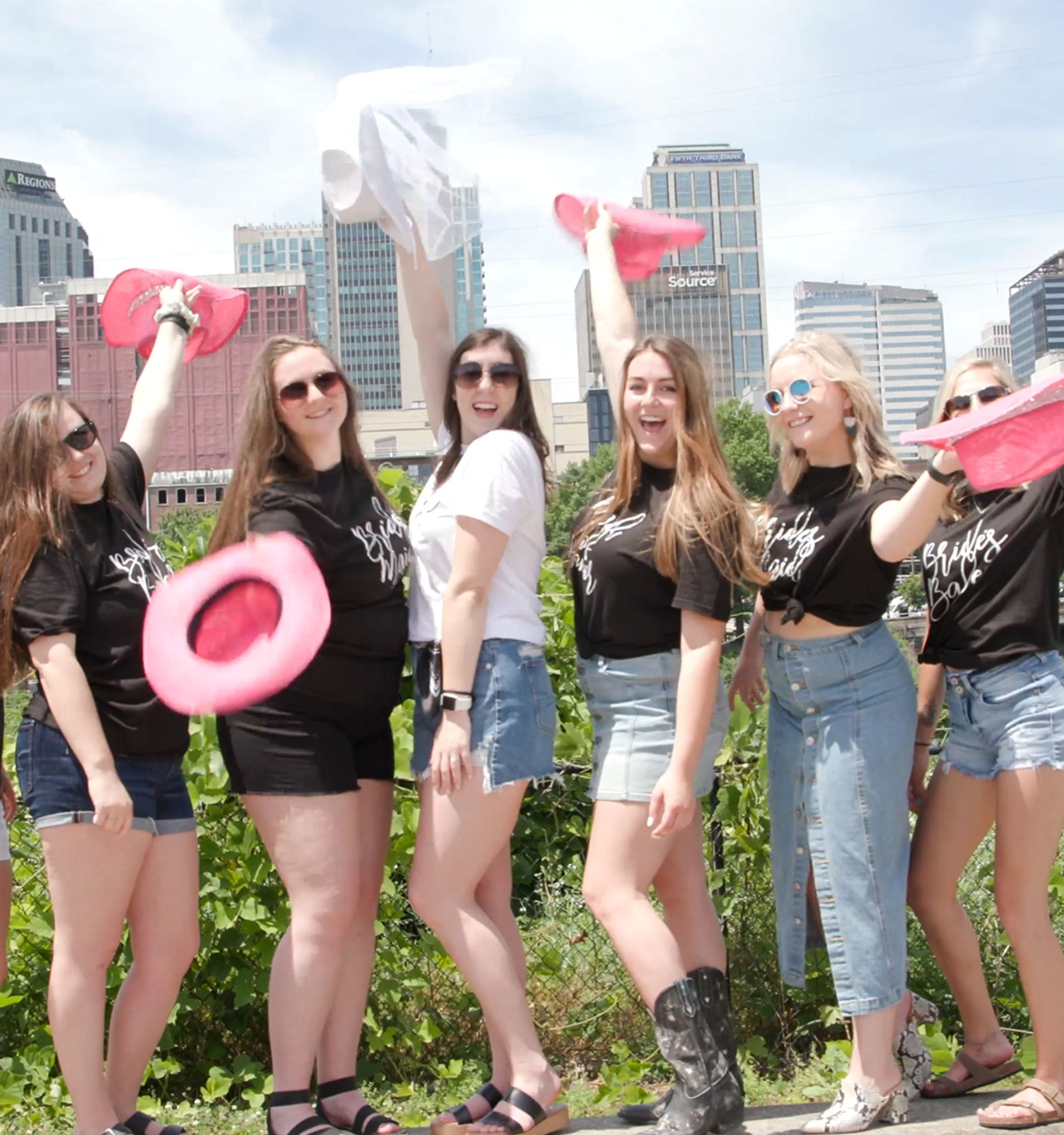 Nashville, TN
Mimosas & Murals Party Bus Tour of Nashville
What you'll do:
Climb aboard our party bus for a BYOB boozy 1.5-hour tour of Nashville's iconic and colorful murals! You will have the opportunity to hop off and take many one-of-a-kind pictures of your group in front of Music City's most famous murals to post from your celebratory weekend. The number of stops is based on how long you stay at each mural. Your fun, friendly driver will be your expert guide and personal iPhone photographer. You'll drink and dance to the party crew's favorite beats as you cruise from stop to stop for your squad's next photoshoot. Bring all the drinks you want—we'll provide orange juice (for mimosas), cups, ice and a cooler to keep everything cool and convenient. Want to stop for a free moonshine tasting while seeing the "I Believe in Nashville" and "Nashville Looks Good On You" murals? Just ask your driver!
Why we love it for your party:
Don't stop the party (keep the drinks flowing while in transit)
BYOB (you bring the bubbly, we'll provide the OJ, cups and ice for your mimosas)
Dance throughout the route (a party bus is essential party transportation)
Instagrams for days (iconic murals filling your camera roll)
Party Favorite (read 100+ reviews to see why our parties love this top-selling tour)
12 rockin' speakers (to blast your favorite beats)
About this experience partner:
Nashville Party Barge offers the most unique tours of Nashville. Feel the breeze on your face while you enjoy chilled BYOB drinks. Jam out to your favorite tunes as you "float" down Broadway with 360 views. We provide cups, a cooler, ice, and the opportunity for making memories with your friends and family.
Additional Information:
Up to 18 guests per tour. Groups smaller than 6 riders will be combined.
Must be 21+ for this experience.
BYOB or have delivered to our shop at 400 Davidson Street, 37213
We will stop at an average of 3-5 (or more) of Nashville's iconic murals, dependent on parking.
Cancellation Policy

moderate Cancellation Policy
50% refund on cancellations with 7+ days notice. No refund within 7 day window.
Batch Guarantee
Get the Lowest Price
Batch does not add to any of the vendor fees and you are guaranteed the lowest price possible. If you find a lower price, let us know and we'll match it!
Book with Confidence
While we encourage all experience partners to issue full or half refunds with at least 7 days notice, certain experiences have more strict cancellation policies. See above to fully understand the policy for this experience.
Location
400 Davidson St STE 2, Nashville, TN 37213, USA