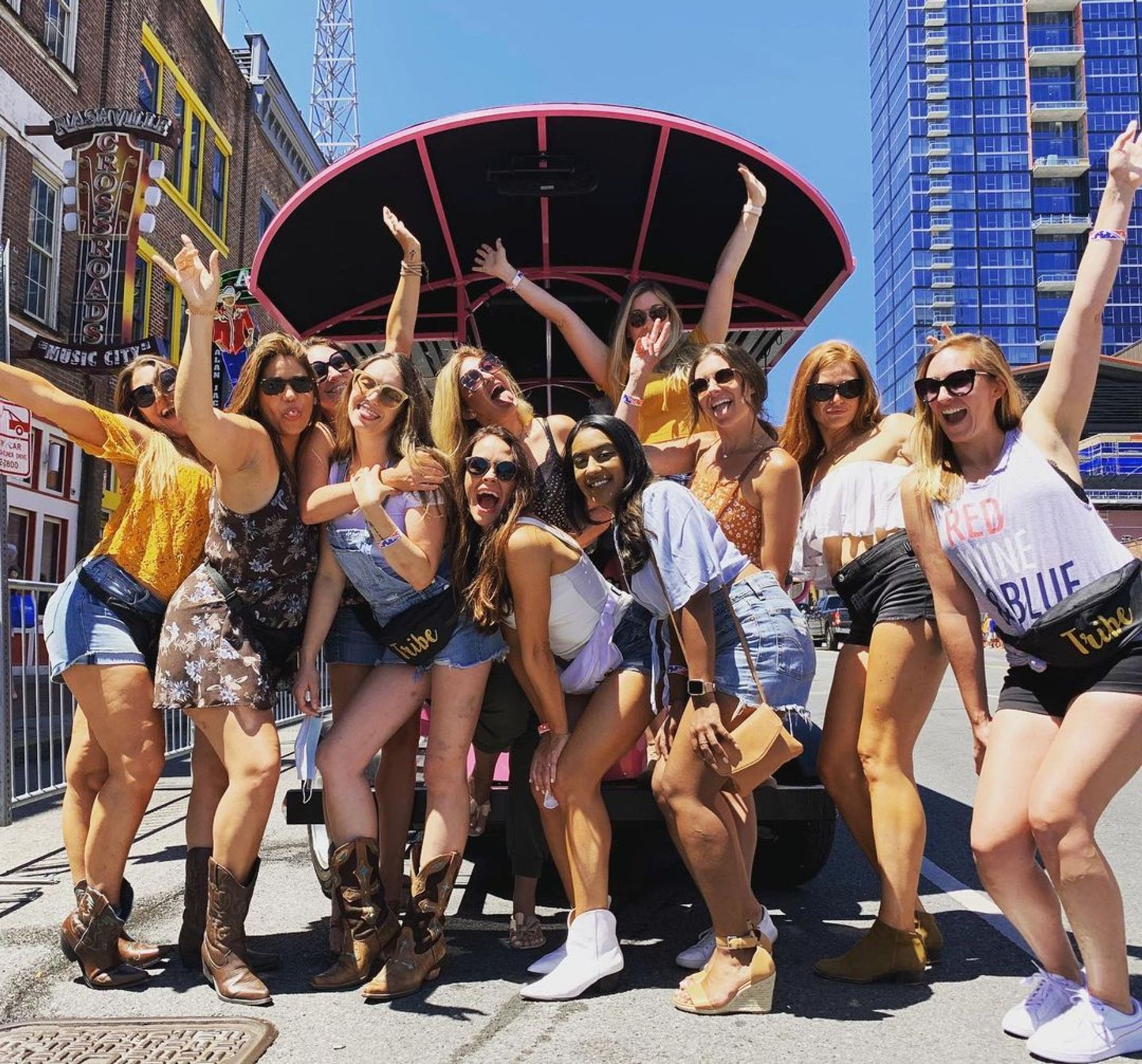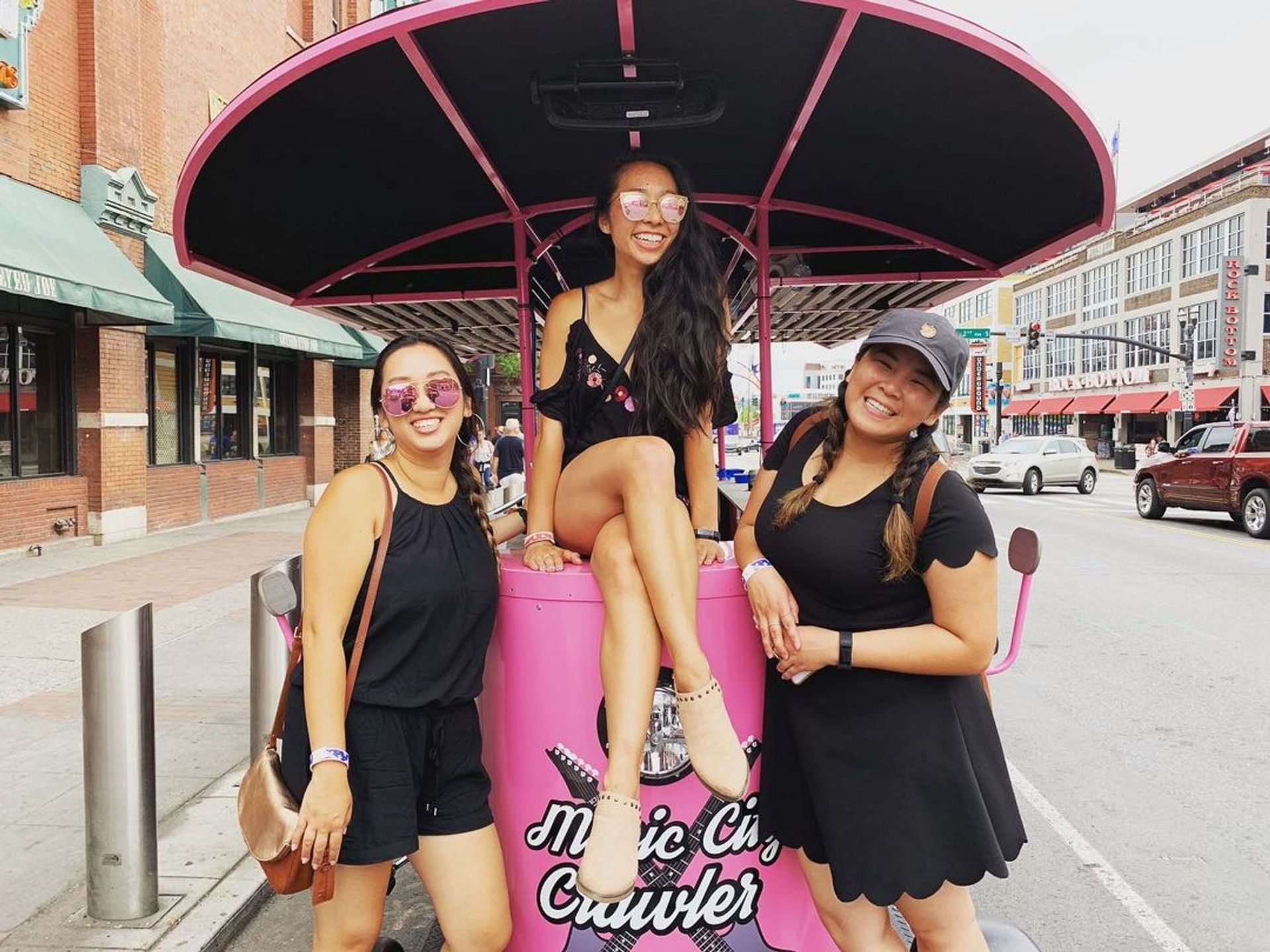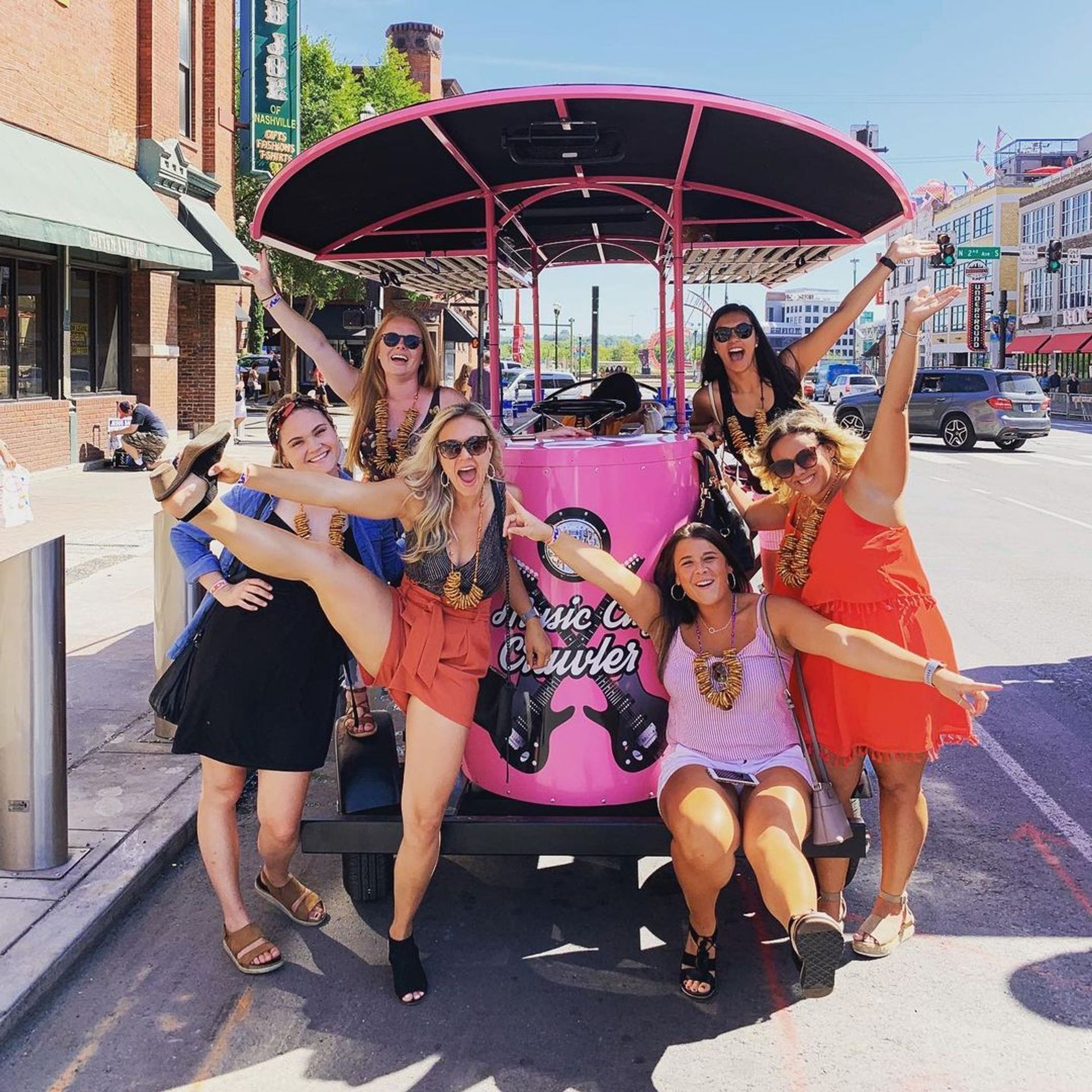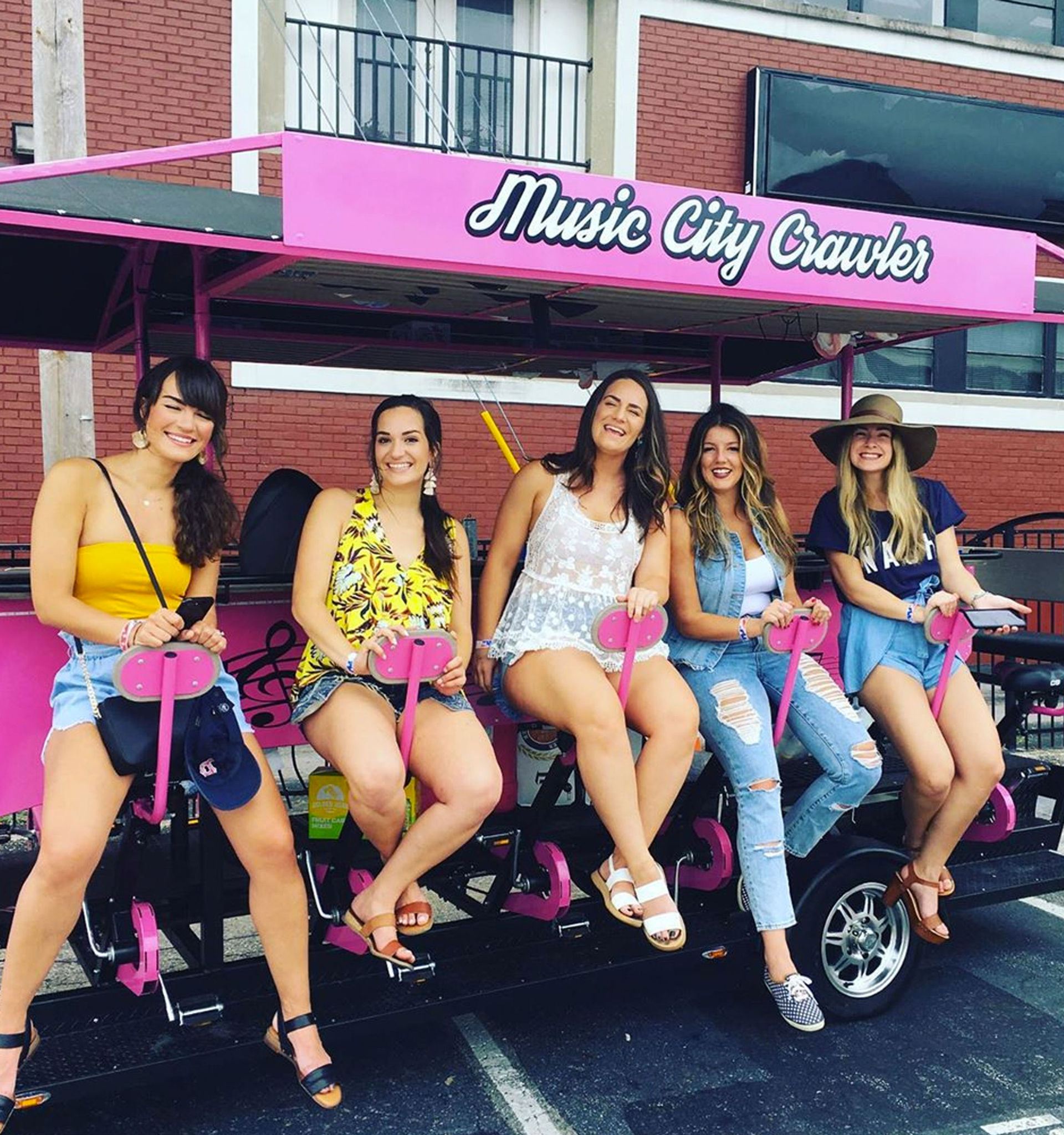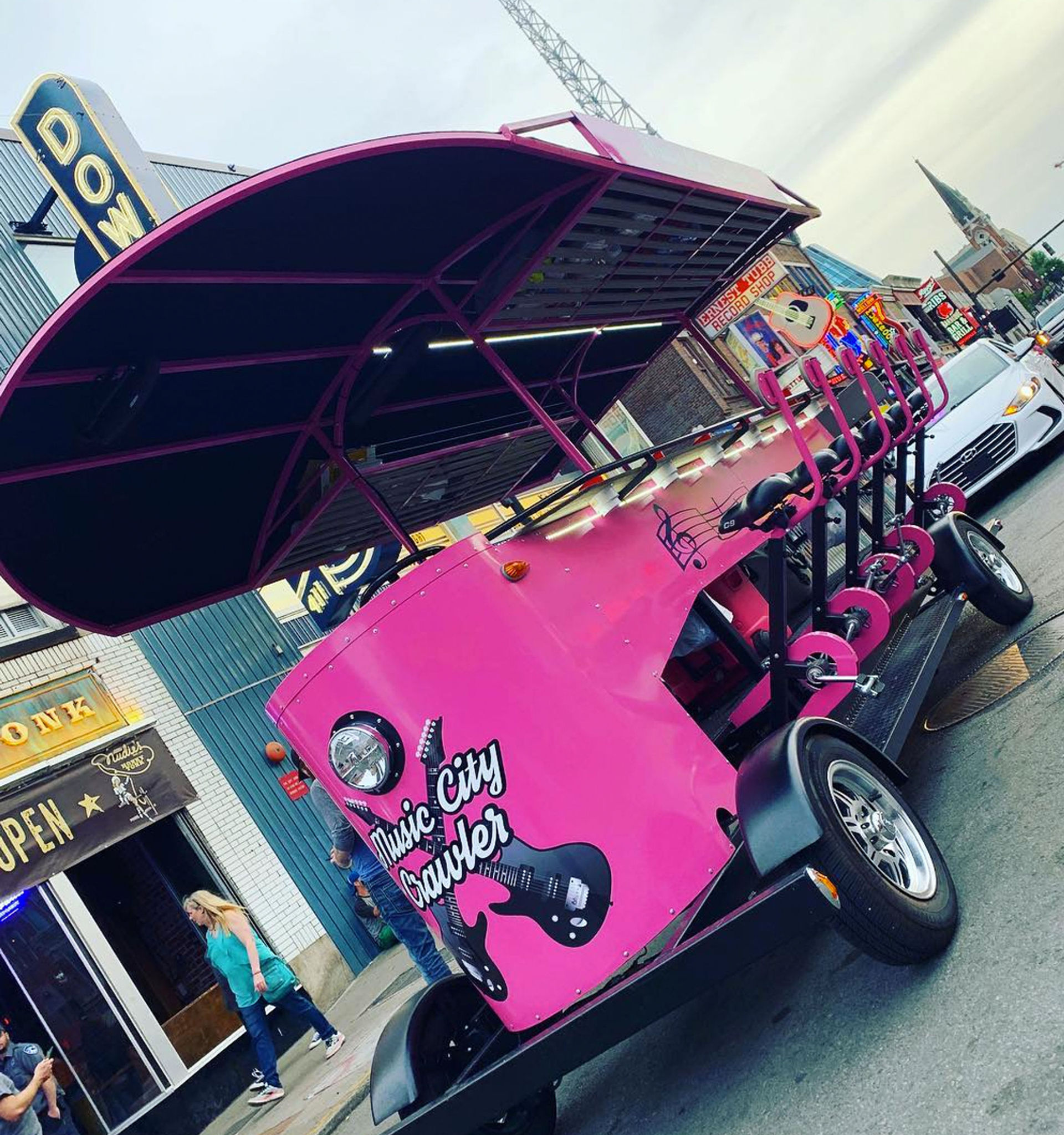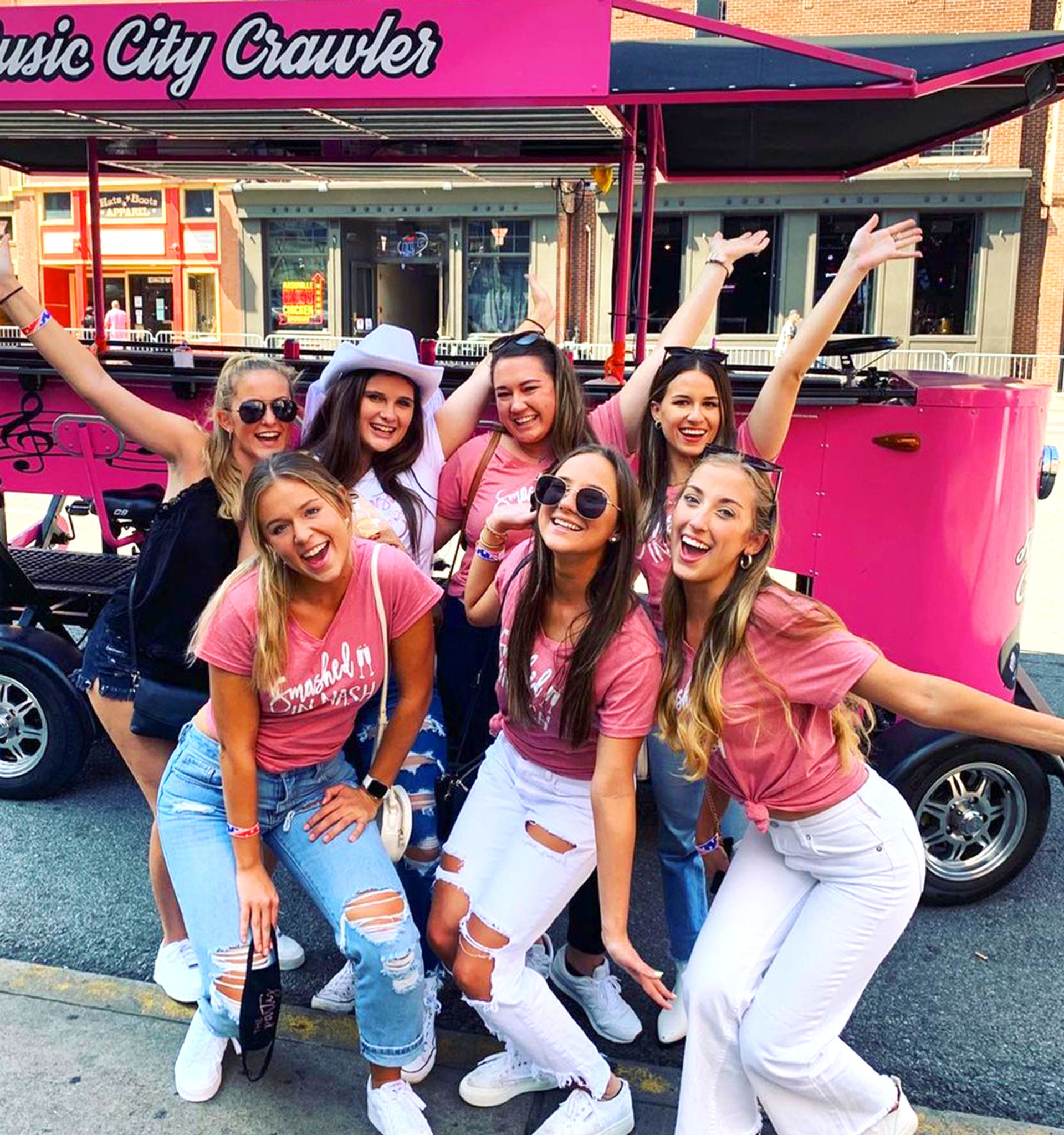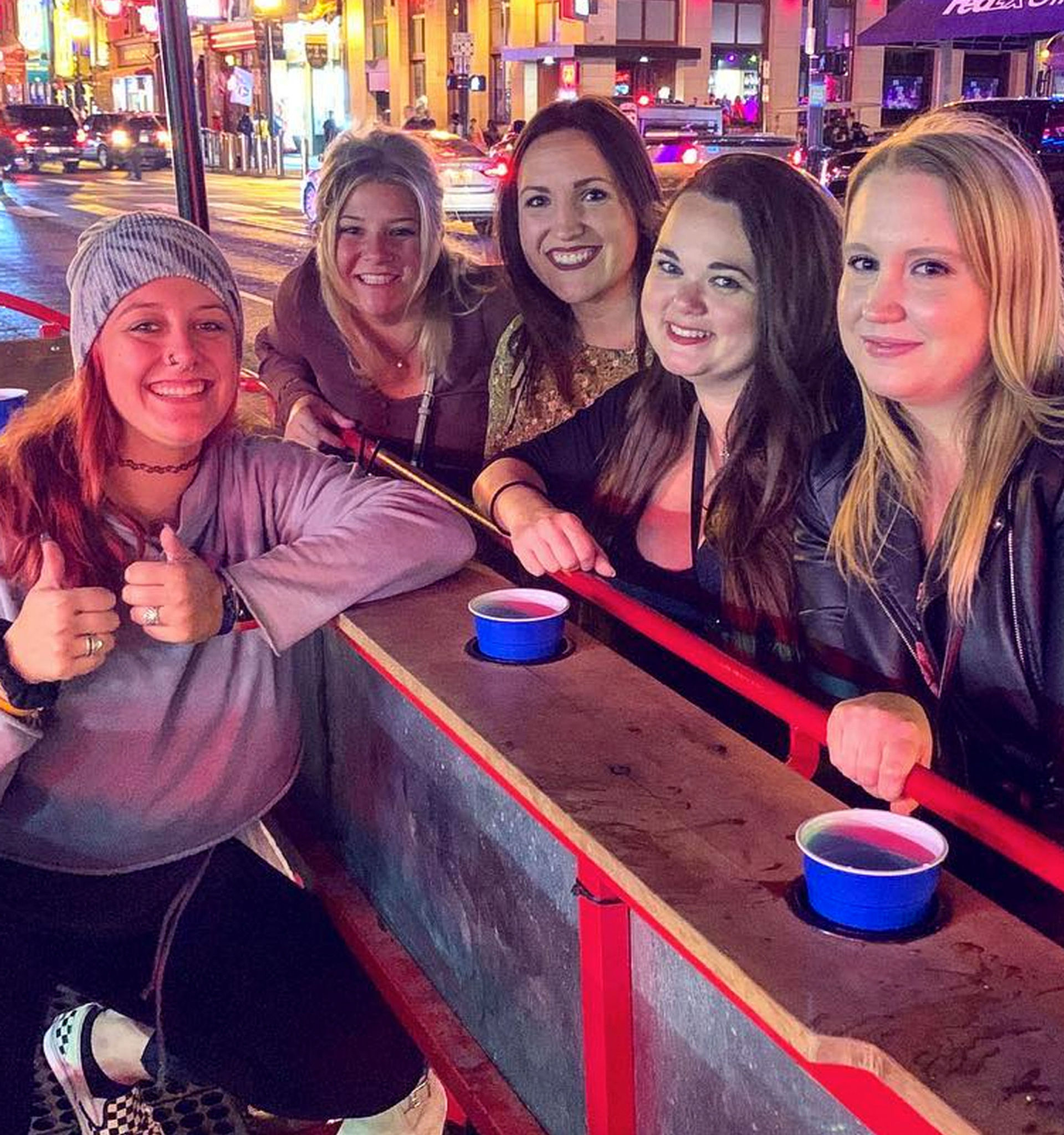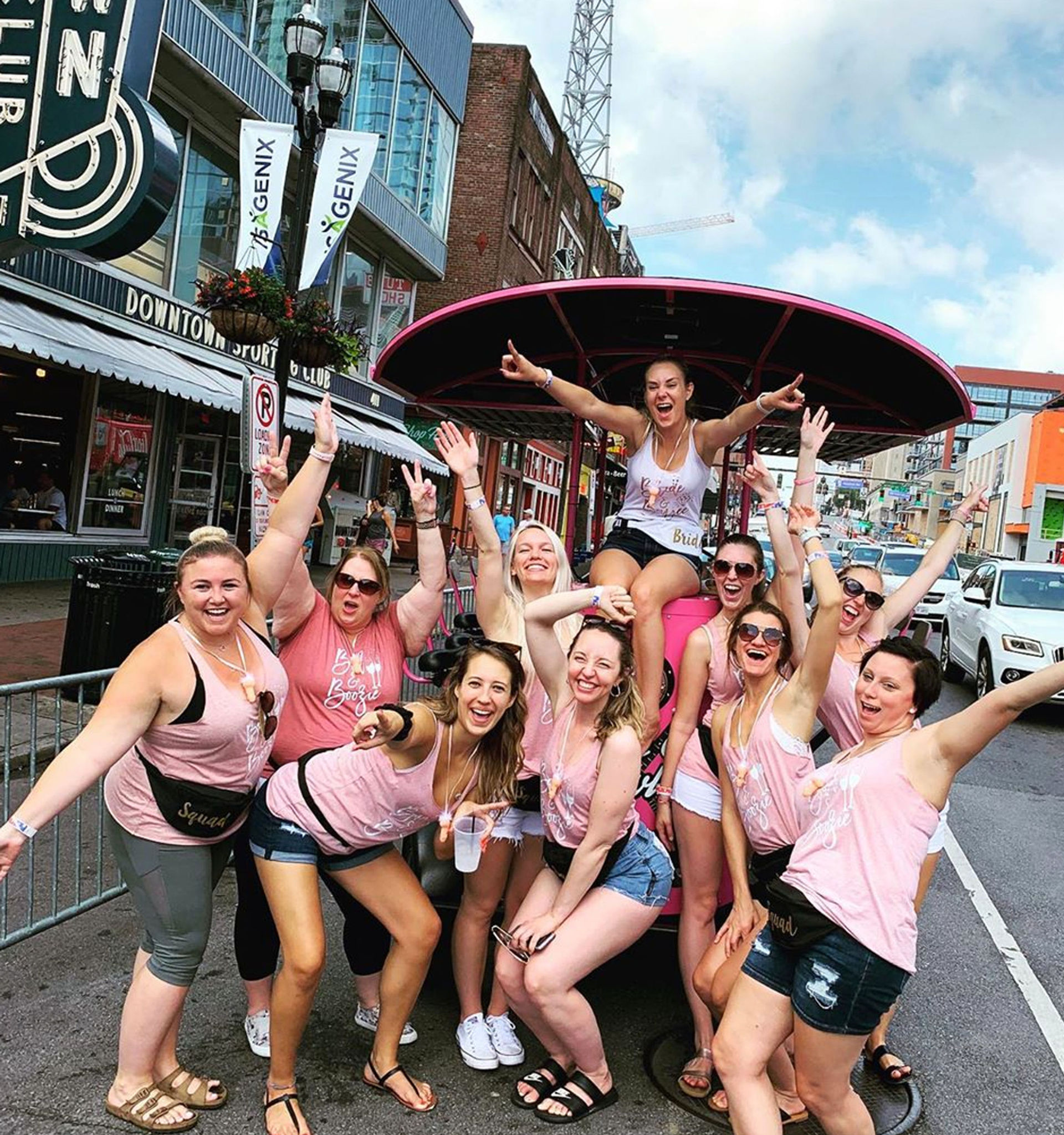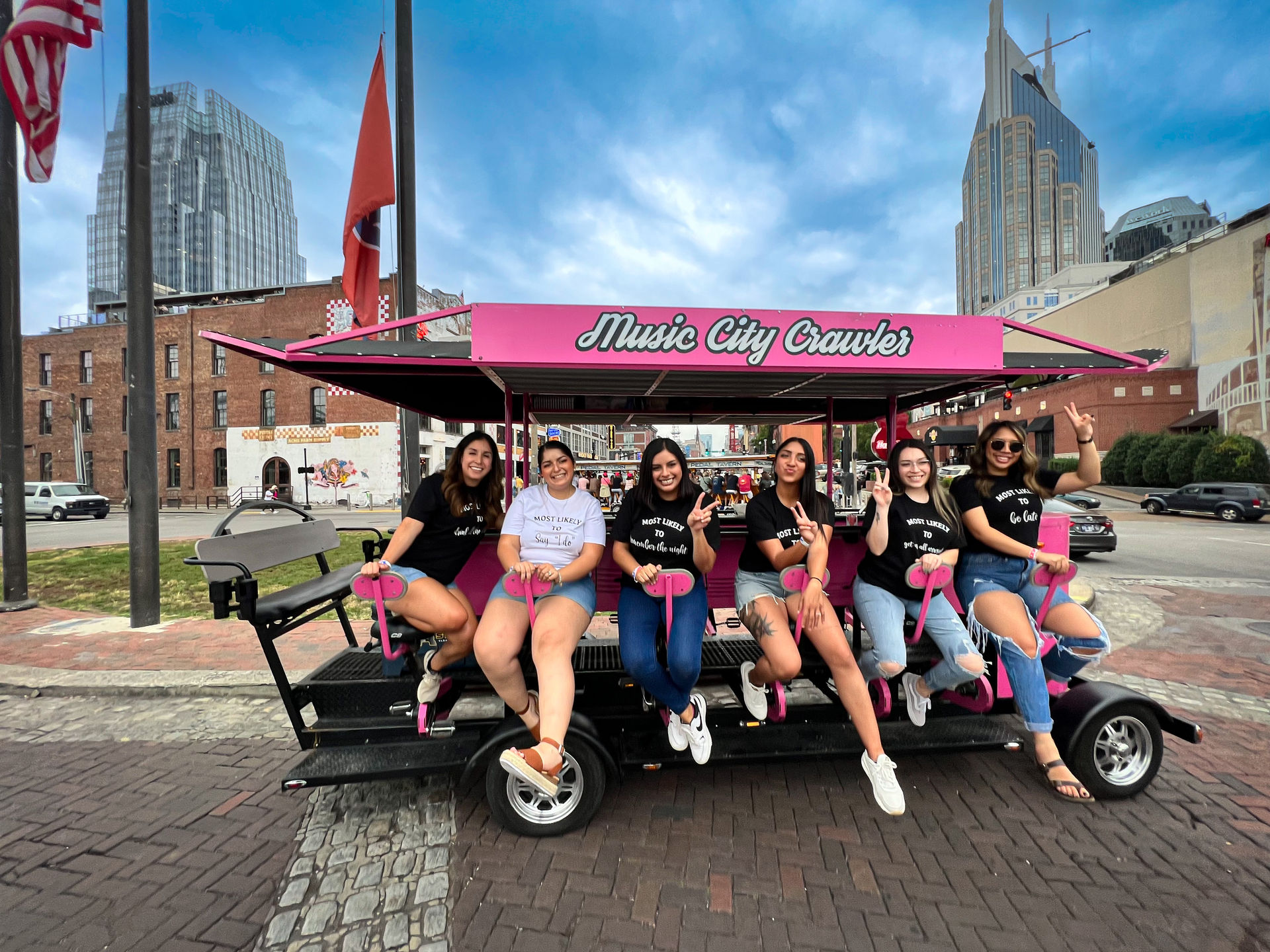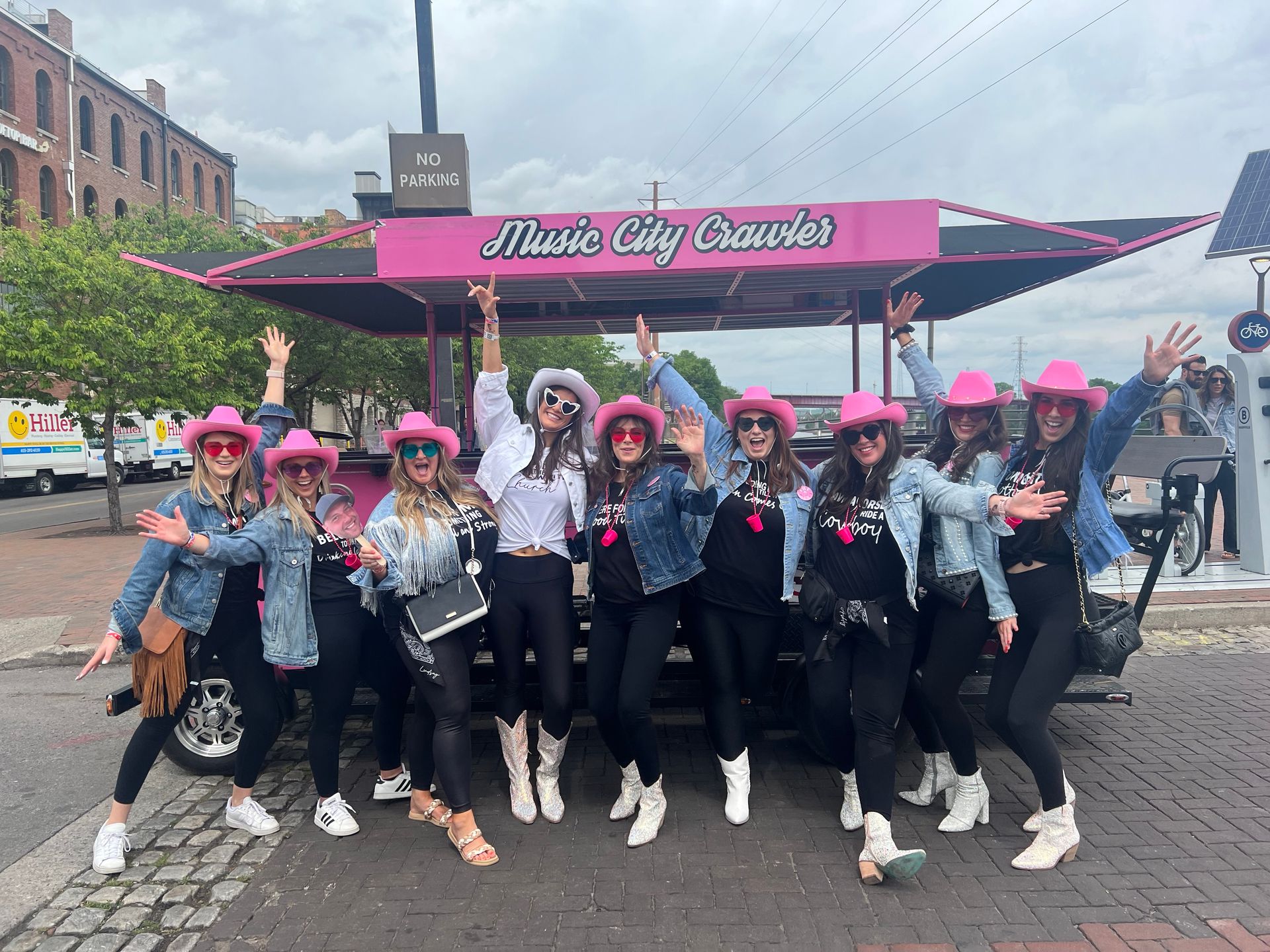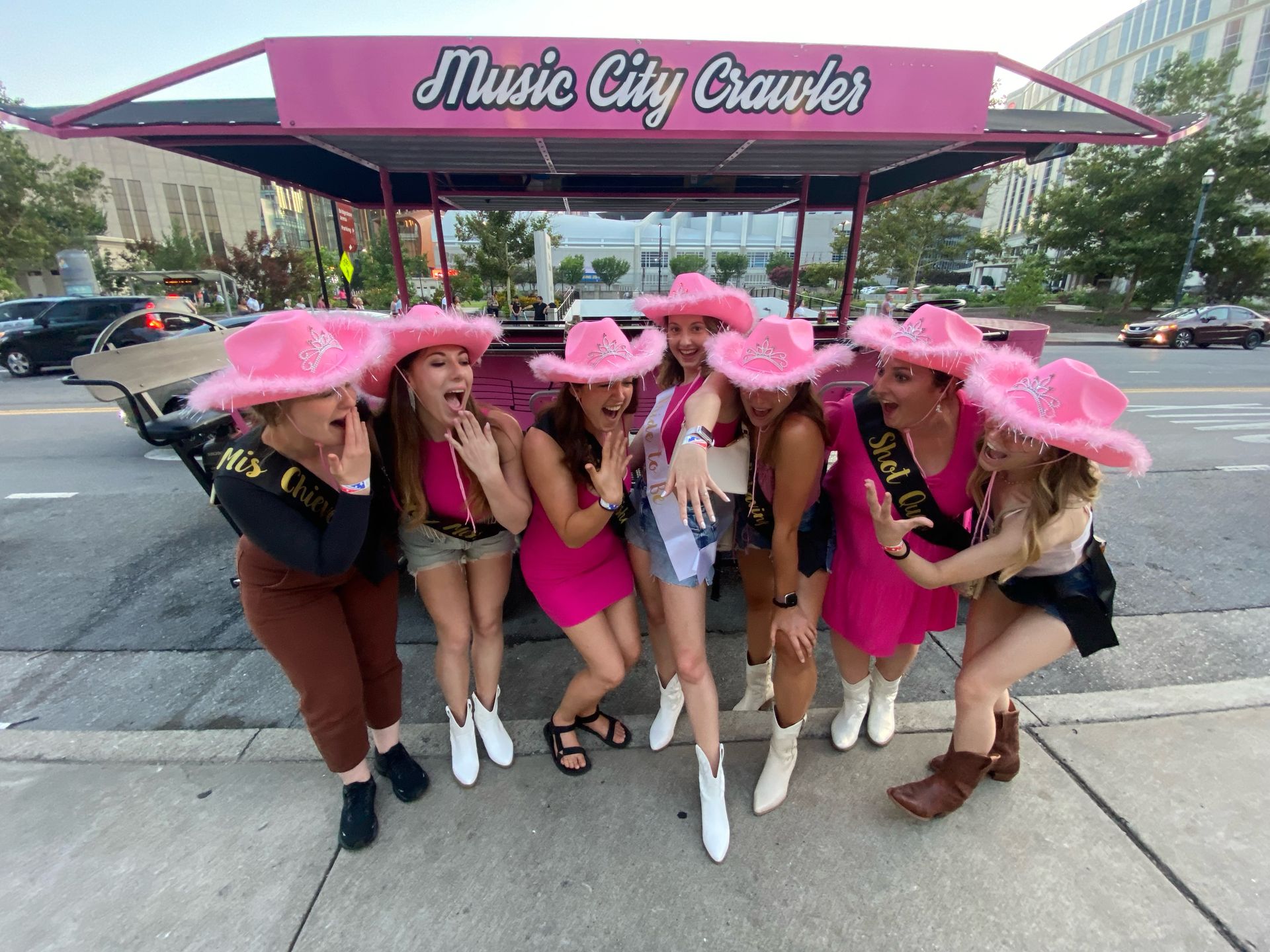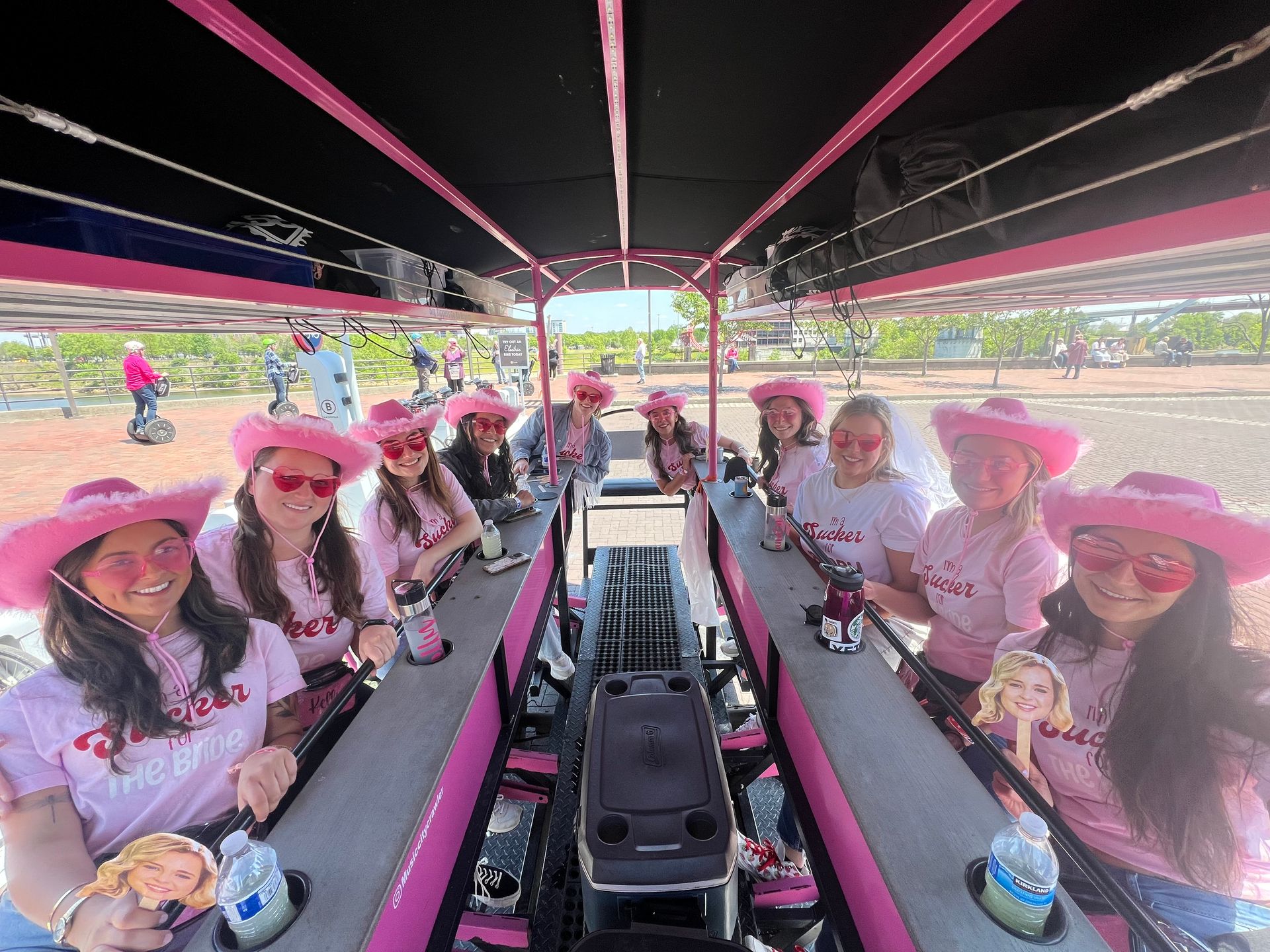 Music City Crawler: BYOB Party Bike Bar Crawl
About this experience
What you'll do:
Jump onboard and crawl through Nashville's hopping bar scene with your party crew on this hot pink party bike! Up to 15 guests can pedal through Music City on this bar crawl adventure as you move to the beat of the party crew's favorite tunes. This journey is BYOB, so make sure you pack everyone's favorite adult bevs for the onboard cooler (we'll supply the ice and cups, too). We'll take you by some of the greatest legendary bars in Nashville including Tootsies, Wild Horse Saloon, BB Kings, Honky Tonk Central, and Legends. Each crawler experience lasts 1 hour 30 minutes.
Why we love it for your party:
Why walk when you can crawl? (take your time checking out the bar scene)
Party crew's requests by Bluetooth (connect your phone to the sound system for instant customization)
Um, it's pink (this party bike gives the Barbie convertible a run for its money)
Drink specials (BYOB + discounted drinks at select bars = your group saving dough)
Party staple (go ahead, get those woo's! warmed up)
About this experience partner:
Nashville is known for country music, world-class honky-tonks, and pedal bars. The Music City Crawler gives your party crew an opportunity to enjoy these three passions, and create an experience you and fellow riders will never forget. It's the perfect way to share good times with friends as you pub crawl. Don't wait and miss all the fun—be sure to book your tour early!!
**No glass containers, please.**
Location
529 4th Ave S, Nashville, TN 37210, USA
Cancellation Policy
strict Cancellation Policy
This experience partner offers no refunds once the reservation is confirmed.
Why Book With Batch?
All Your Parties on One Account
With over 30 cities and counting, you can plan all your parties on Batch. We'll save your information and preferences to make booking a breeze.
Party Planning at Your Fingertips
Download our app for access to party planning tools like polls, shared itineraries, and expenses.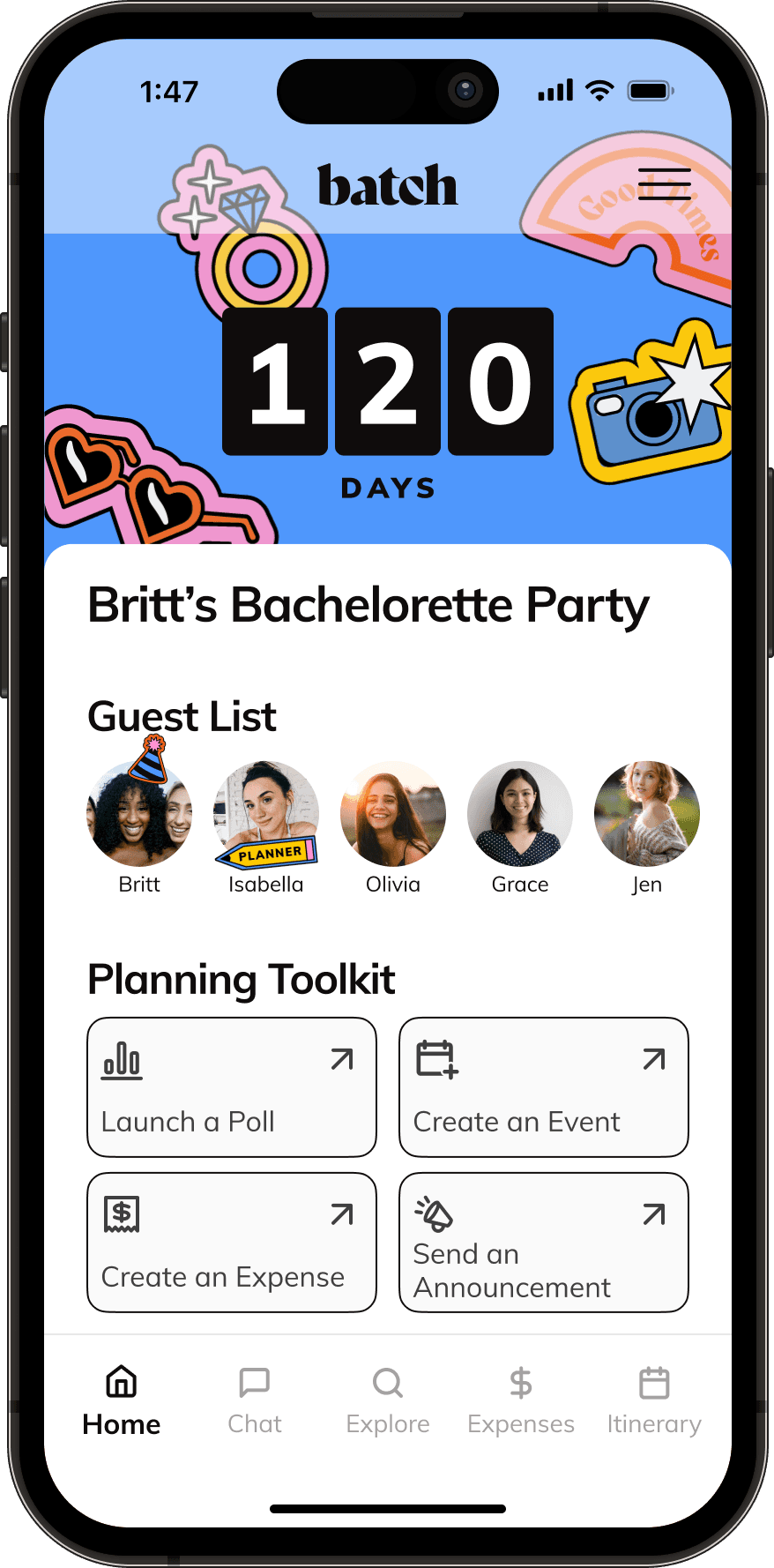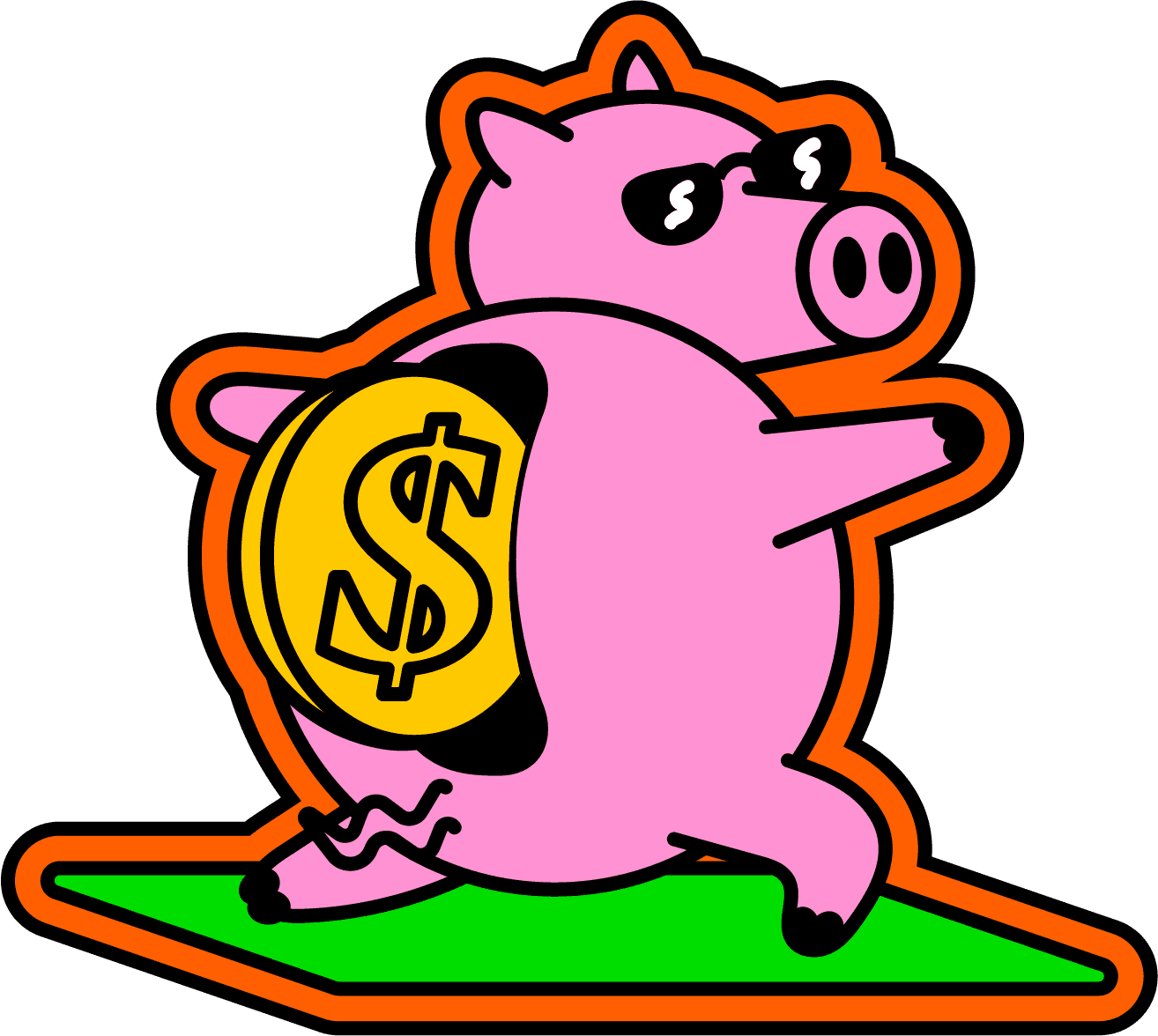 Book More, Save More
As a Batch member, receive exclusive discounts and first looks to our best party experiences! From transportation to private chefs, we're here to help.