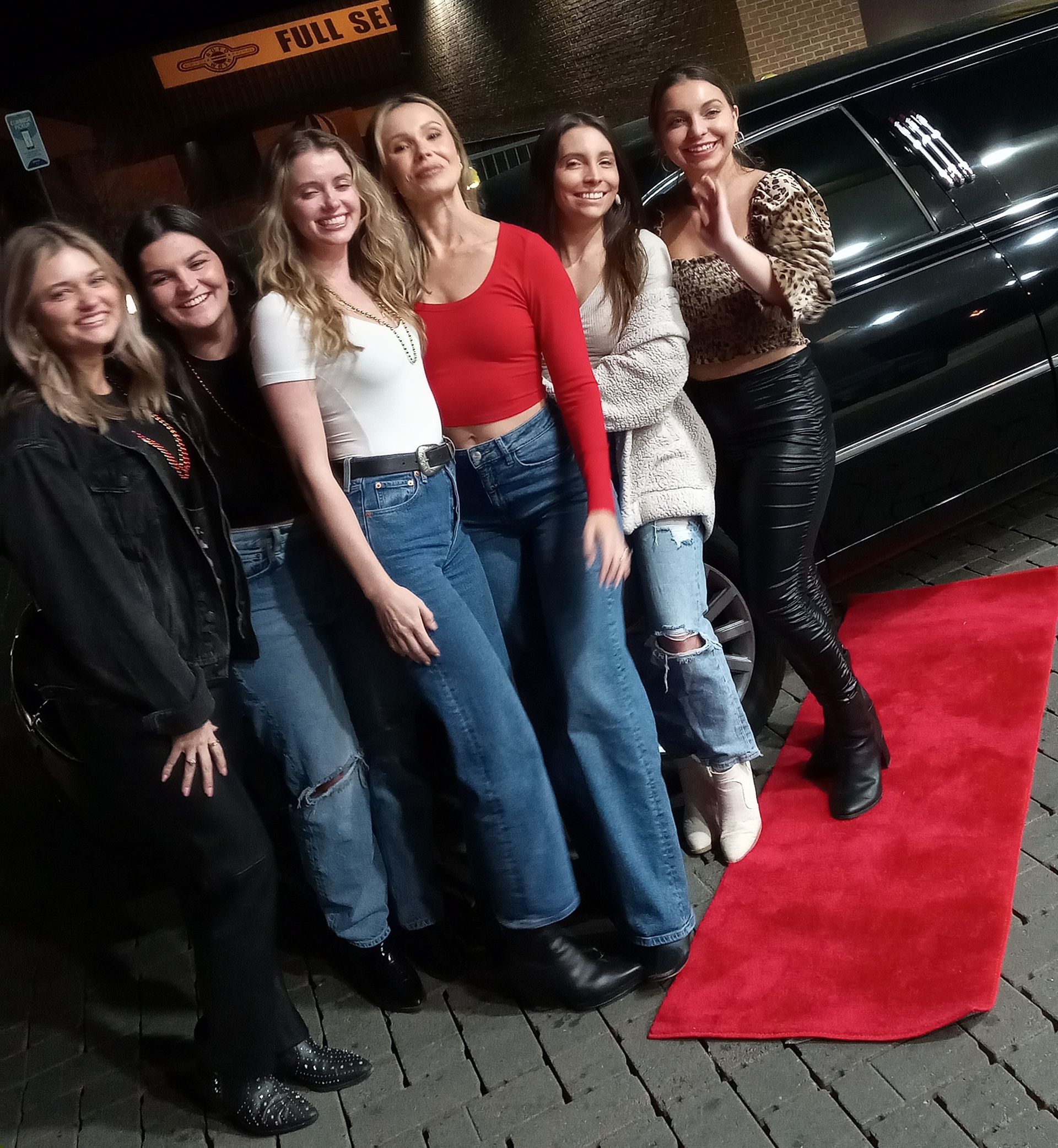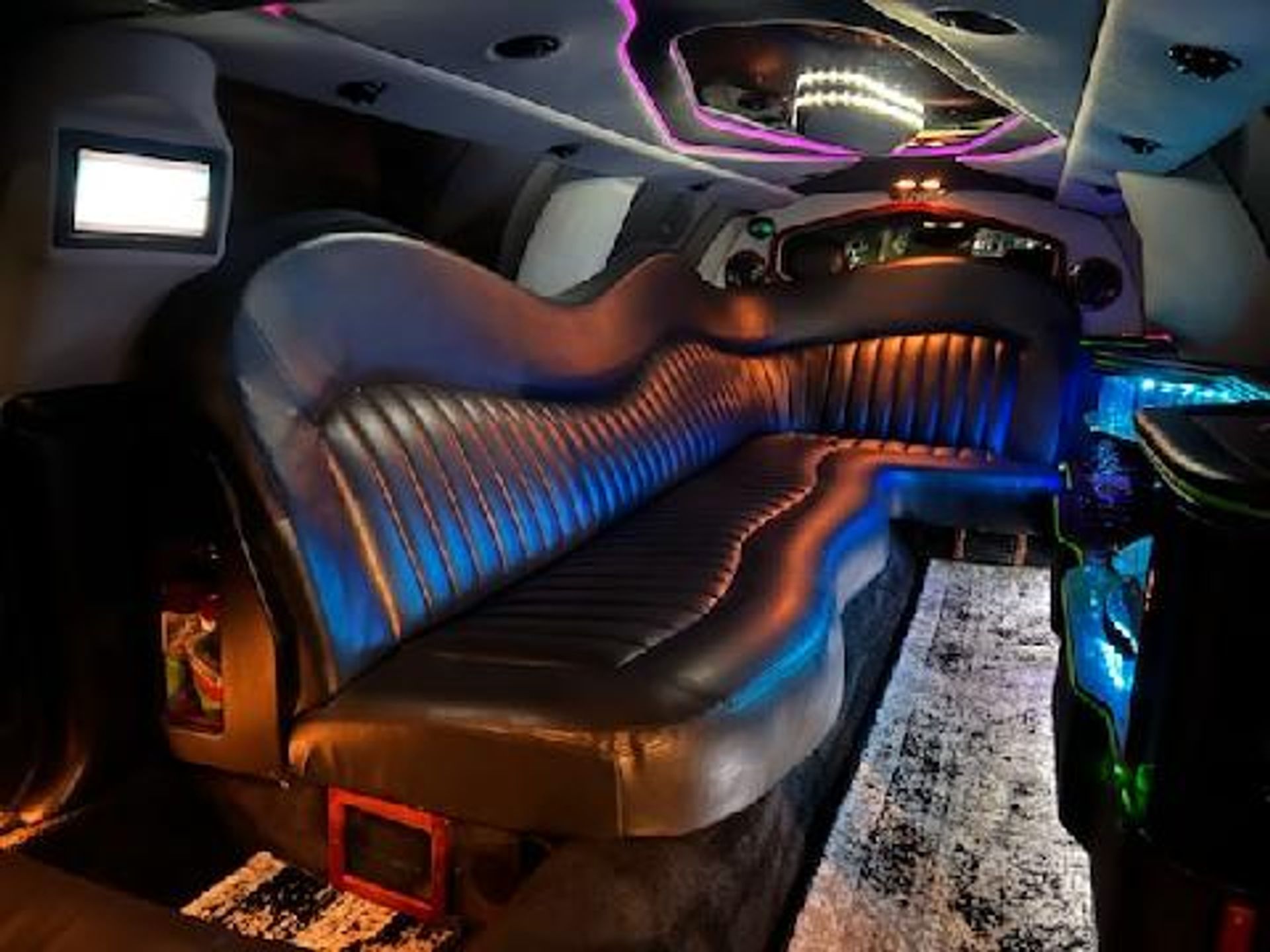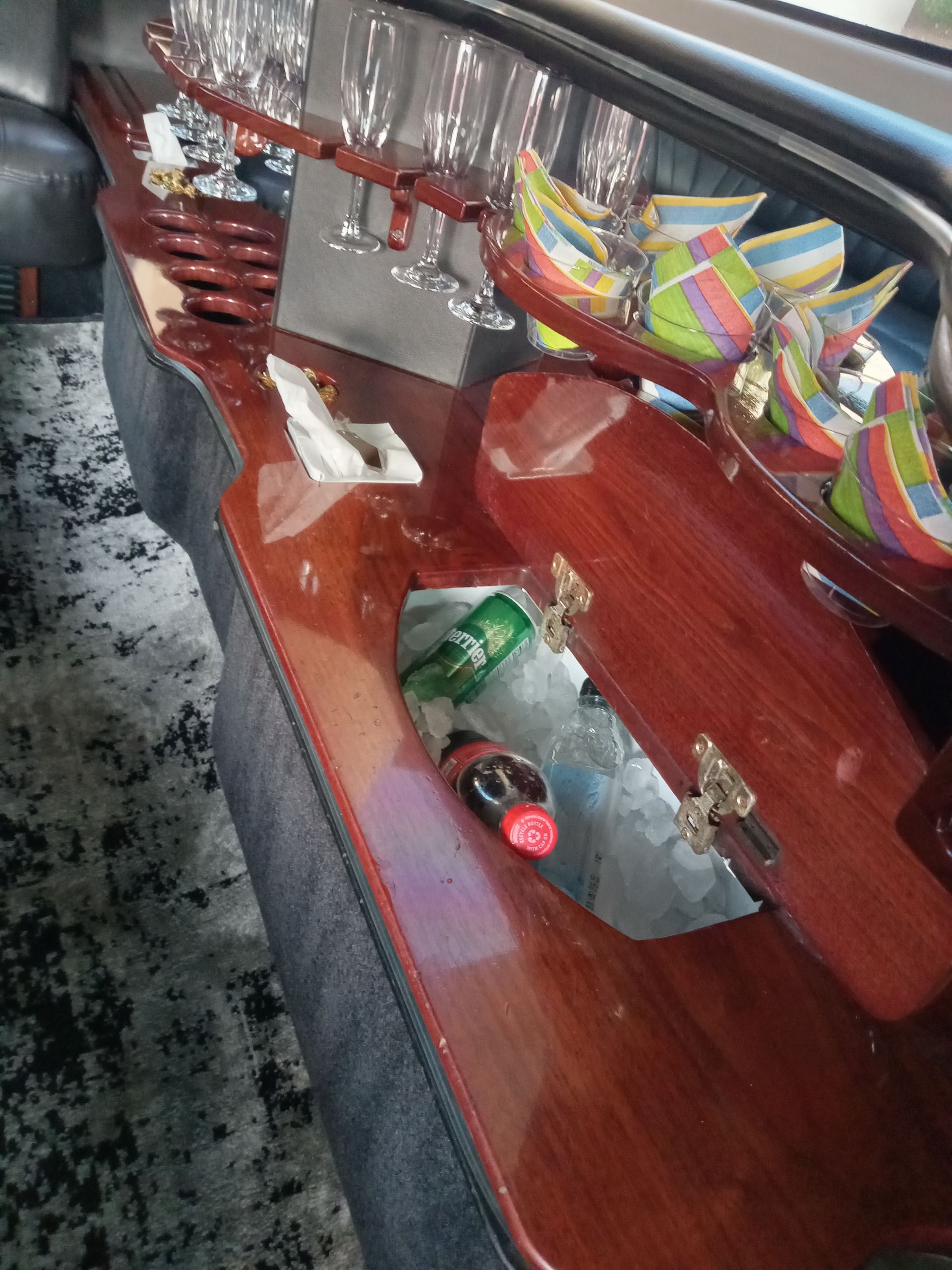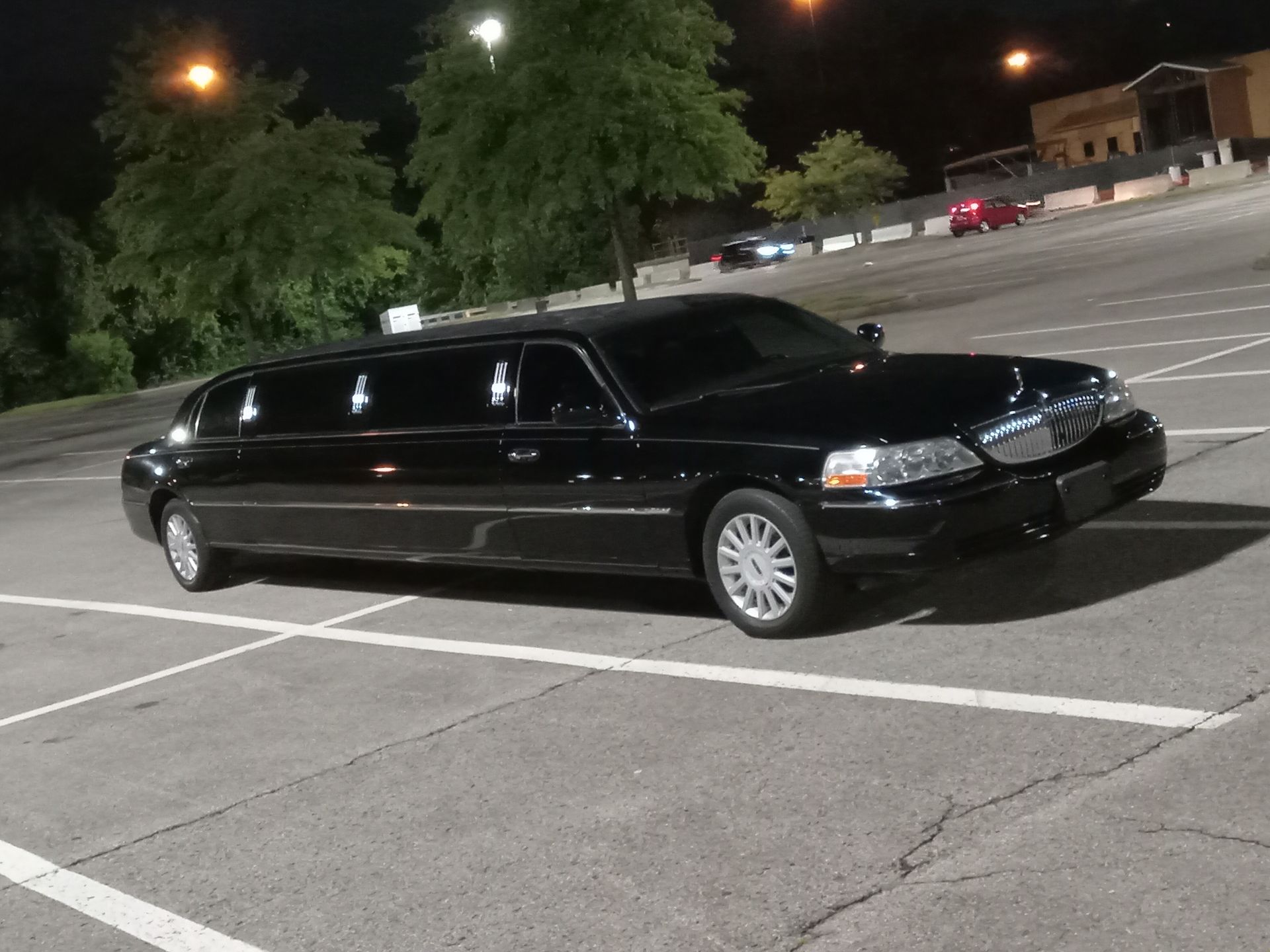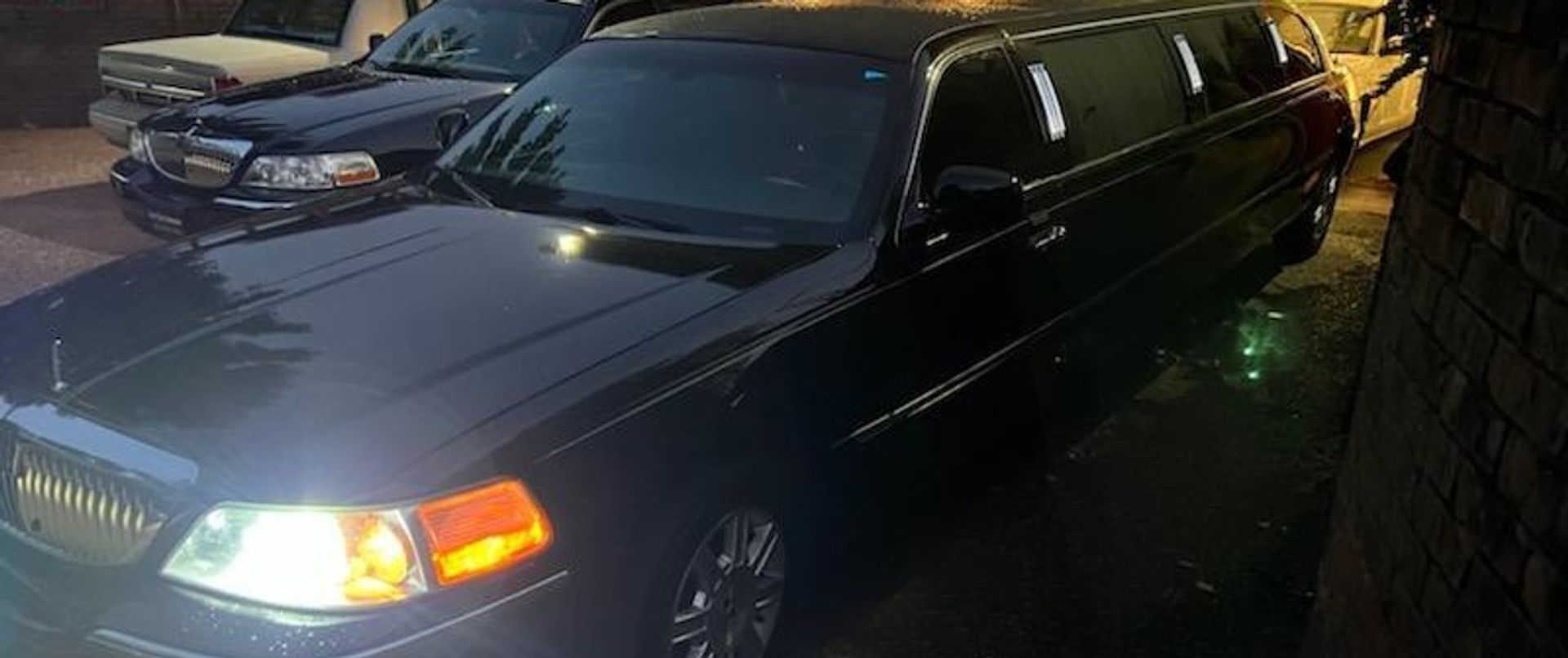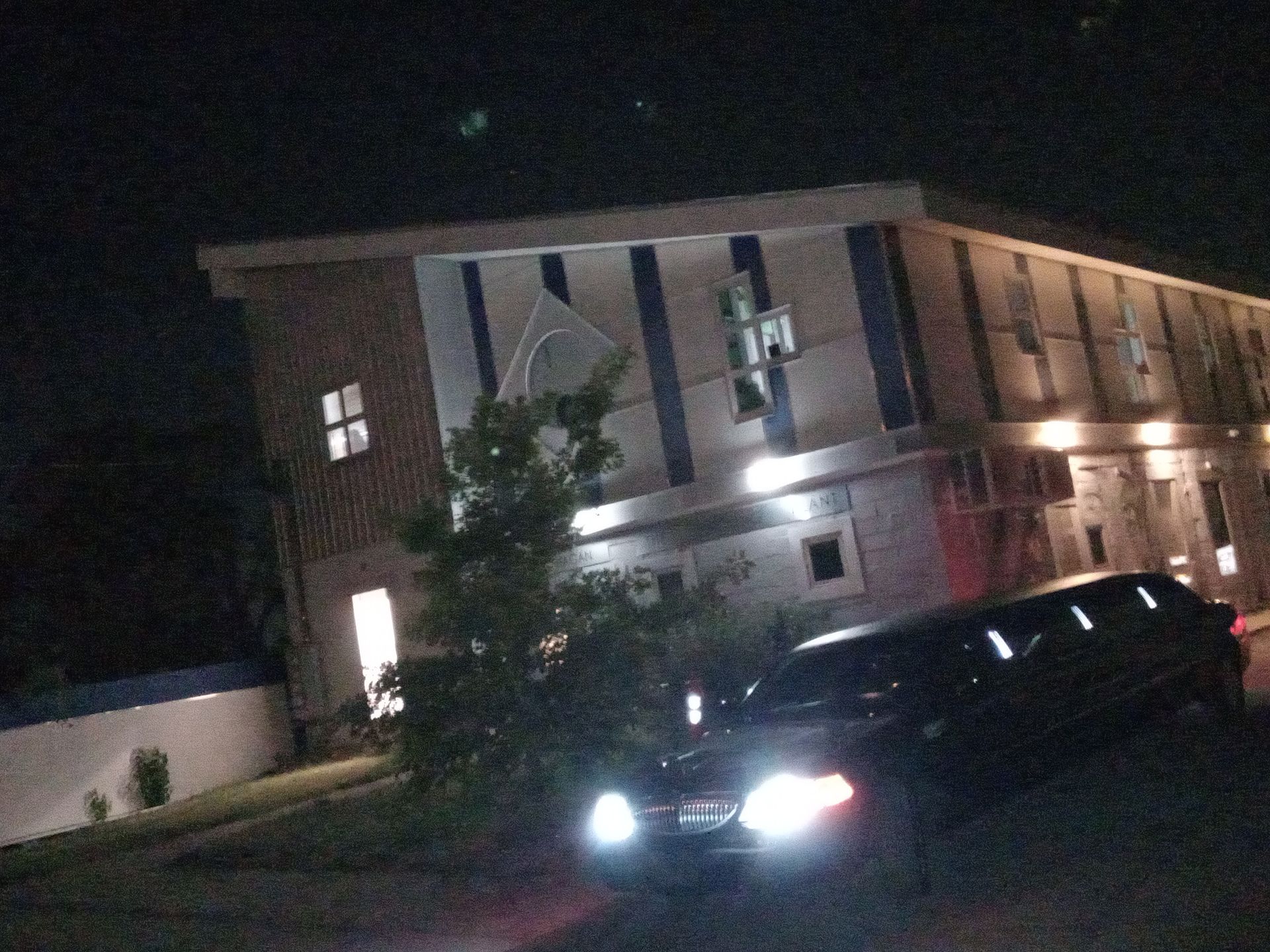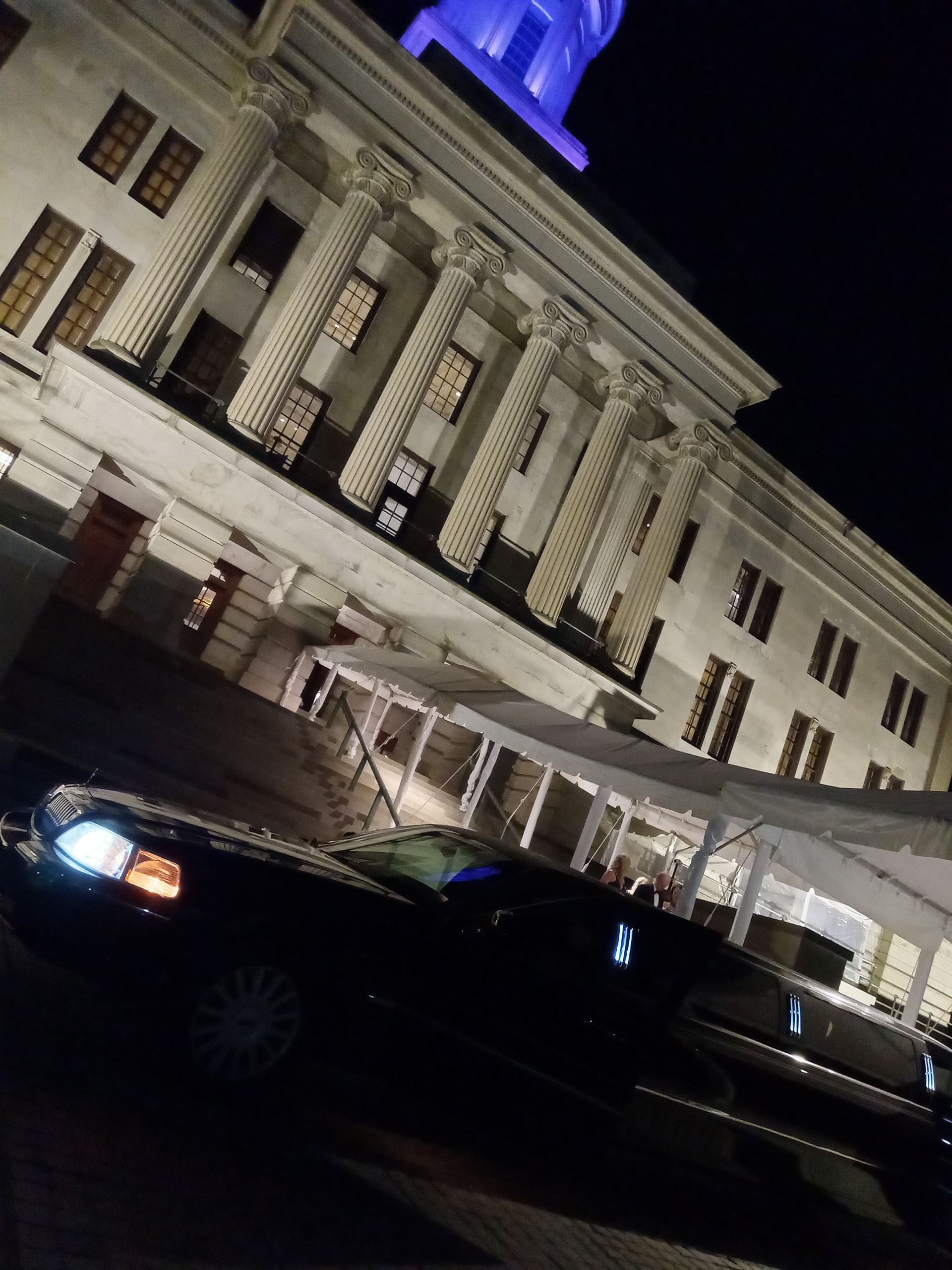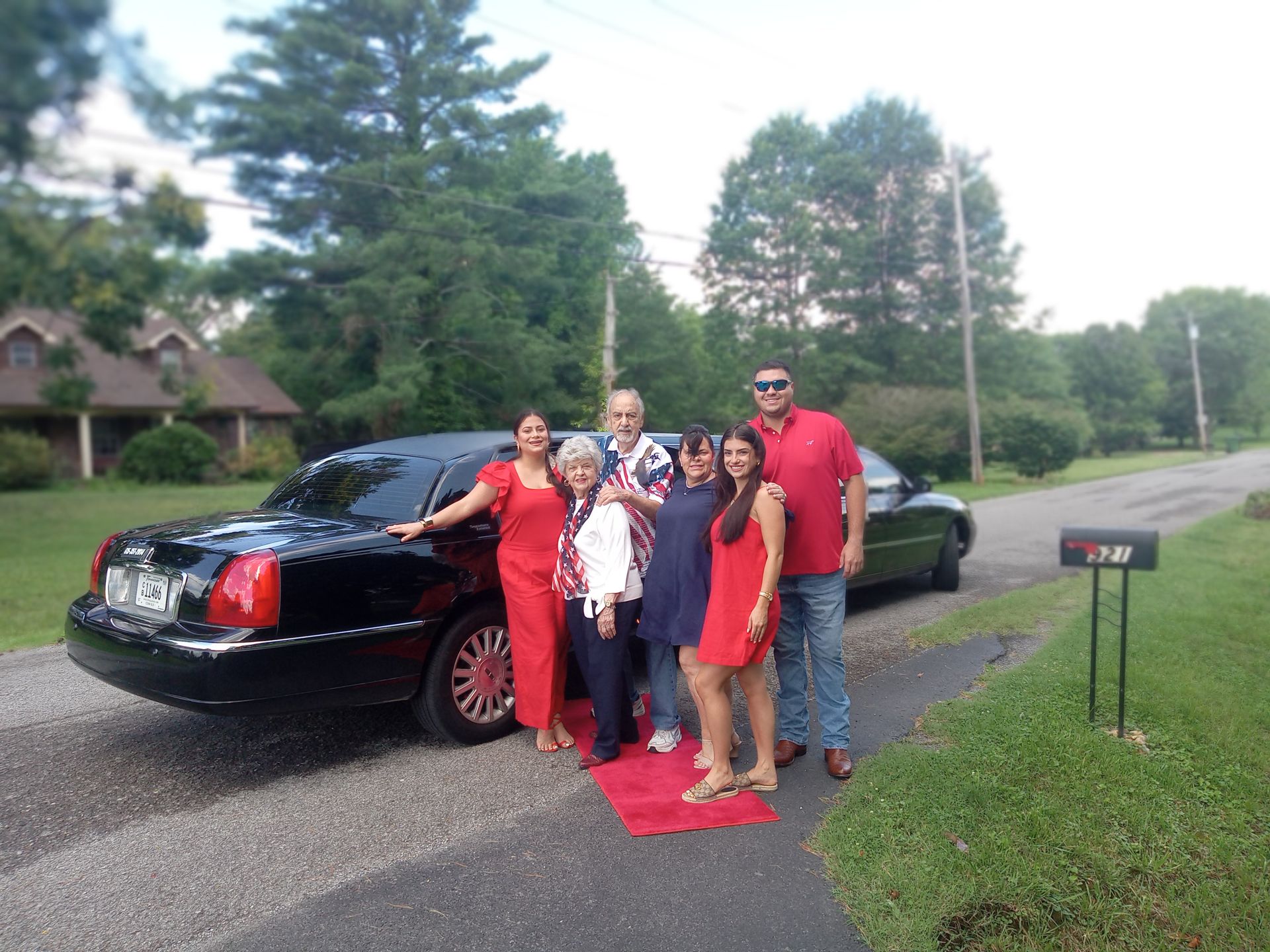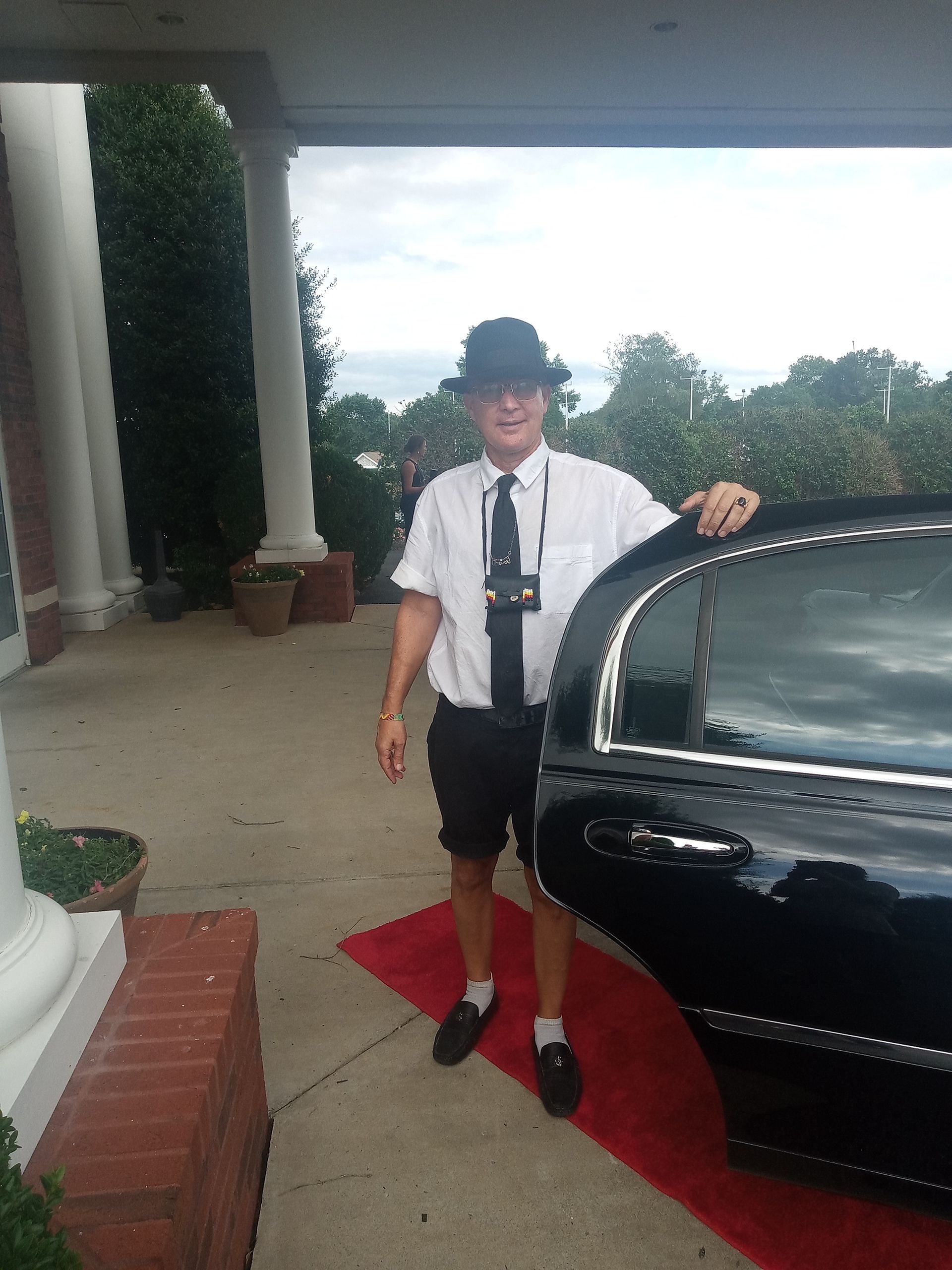 Luxury BYOB Party Limo Service with Built-In Coolers, Sound System, Lighting Controls and More
About this experience
What you'll do:
Cruise Nashville's Downtown/Midtown Districts & related areas in Luxury Ground Transportation Style! My 8-rider, antique, wood-trimmed Lincoln Stretch Limo has two built-in ice chests/coolers, Bluetooth/4subwoofers, DVD, and lighting controls as its own-insta-worthy, photo-opp destination. You can custom decorate the interior in the extra 30-min. time allotted, and we can customize your tour routes/breaks/store stops to a degree (City Laws affect pickup/dropoff accessibility). Feel free to dress-down Nashville-style or up-do it for this red-carpet situation!

Why we love it for your party:
Customizable (extra wait/prep time for decorations allotted)
Bluetooth speakers (download your favorite playlists so you can DJ your ride)
BYOB (2 ice chests self-drain included onboard to keep your bevvy's chilled)
Insta-worthy (limo pics show ya timelessly polished)
Private with privacy (limo offers privacy vs open-air vehicles that are more exposed to weather)
Minority-owned business (rides support my minority-owned (tri-racial) LLC that helps support my multistate nonprofit for human & planetary wellness)
About this experience partner:

I'm a 6th Generation married-with-kids tri-racial (though I may not appear so) local with several degrees, professions/businesses, including musician, who also operates my multistate, multipurpose nonprofit foundation for humanity/planet focusing this year on the disenfranchised/disaster areas.
Additional information:
All riders must be 21+ if alcohol is present by City Law.

Champagne flutes and some plastic cups are on-board for sparkling water, juices, etc.

Food is allowed.

City laws and modern construction favoring tight spaces make some pickup/dropoff/stops illegal/unsafe requiring a "next-best" nearby choice for pickup-dropoff or store stops in most instances.

Rear windows can open for rear passenger views.

Bluetooth is available but music too loud lowers vehicle safety in a 30-foot Limo which also has limited driver visibility due to driver partitions which may affect some turns/routes/timing and my courteous and safe interactions with other large vehicles such as party tractors/buses.

For airport pick up/drop off - I am unable to load/unload luggage, that will need to be done by guests in your party.
Location
Stay right where you are because this party's coming to you!
Cancellation Policy

generous Cancellation Policy
Full refund on cancellations with 7+ days notice. No refund within 7 day window.
Book Your Experience
Choose a Booking Option
Nashville's Downtown/Midtown Fun Limo Cruise
Tour-Cruise of Downtown/Midtown Districts for 8 riders, 9th dry rider in front to enjoy a customized ride that can include 12-South, 1-2 murals, store stop at Melrose (Franklin Rd) stores, Music Row, etc. 30-min decorating time before, 15-min disembarking time after 2hour Customizable Tour Cruise. Includes ice, light snacks, bluetooth, red carpet, customized tour from a 7th generation local, in a Black Stretch Limo.
See Availability
---
Nashville's Slightly Historical Limo Tour-Cruise
Shows locations important to Nashville's history 1700s-Today. 8 riders, 9th dry rider in front compartment enjoy seeing River/Fort where City started & Timothy Demonbreun who lived in a river cave traded furs with Native Americans, neoclassical architecture buildings, State Capitol, Germantown's TN State Museum/Bicentennial Mall (Farmer's Market stop avail), West side/East side highlights, murals, scenery, of-era & modern-era Depression-style speakeasy establishments, Music Row, 12-South District if time permits. Customizable, depending on pickup location(s). Includes ice, light snacks, bluetooth, red carpet, customized tour from a 7th generation local, in a Black Stretch Limo
See Availability
---
Why Book With Batch?
All Your Parties on One Account
With over 30 cities and counting, you can plan all your parties on Batch. We'll save your information and preferences to make booking a breeze.
Party Planning at Your Fingertips
Download our app for access to party planning tools like polls, shared itineraries, and expenses.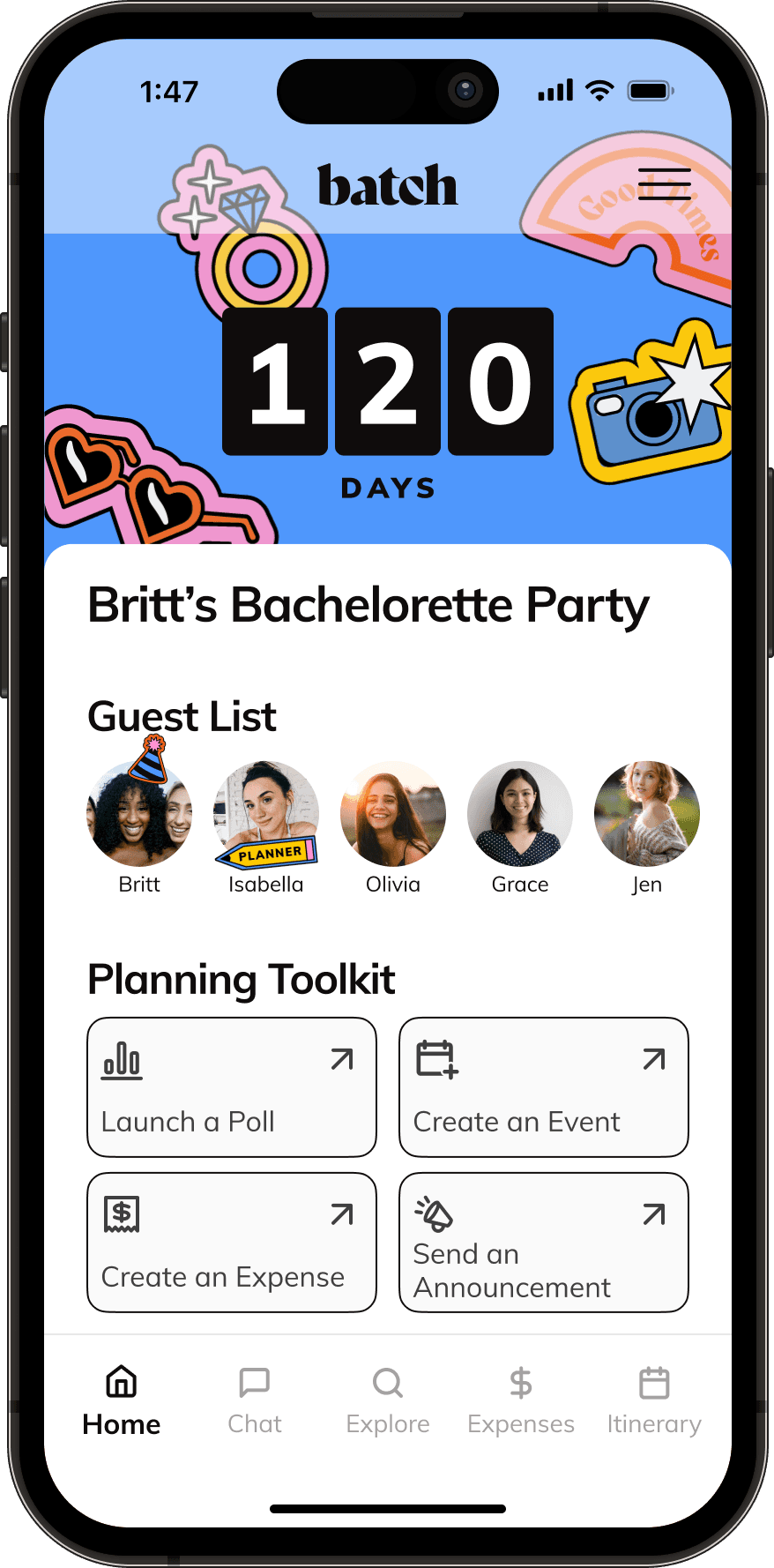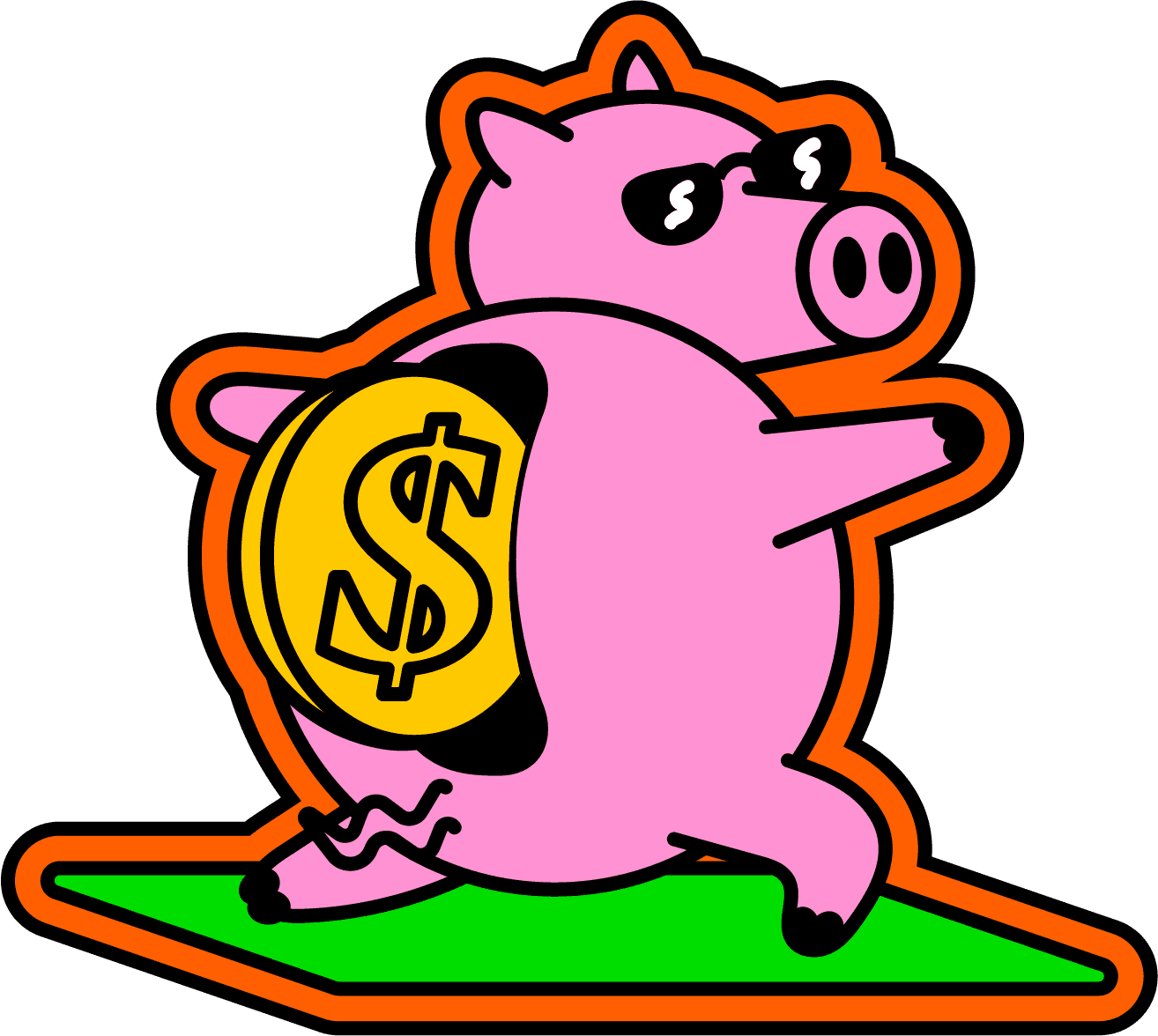 Book More, Save More
As a Batch member, receive exclusive discounts and first looks to our best party experiences! From transportation to private chefs, we're here to help.