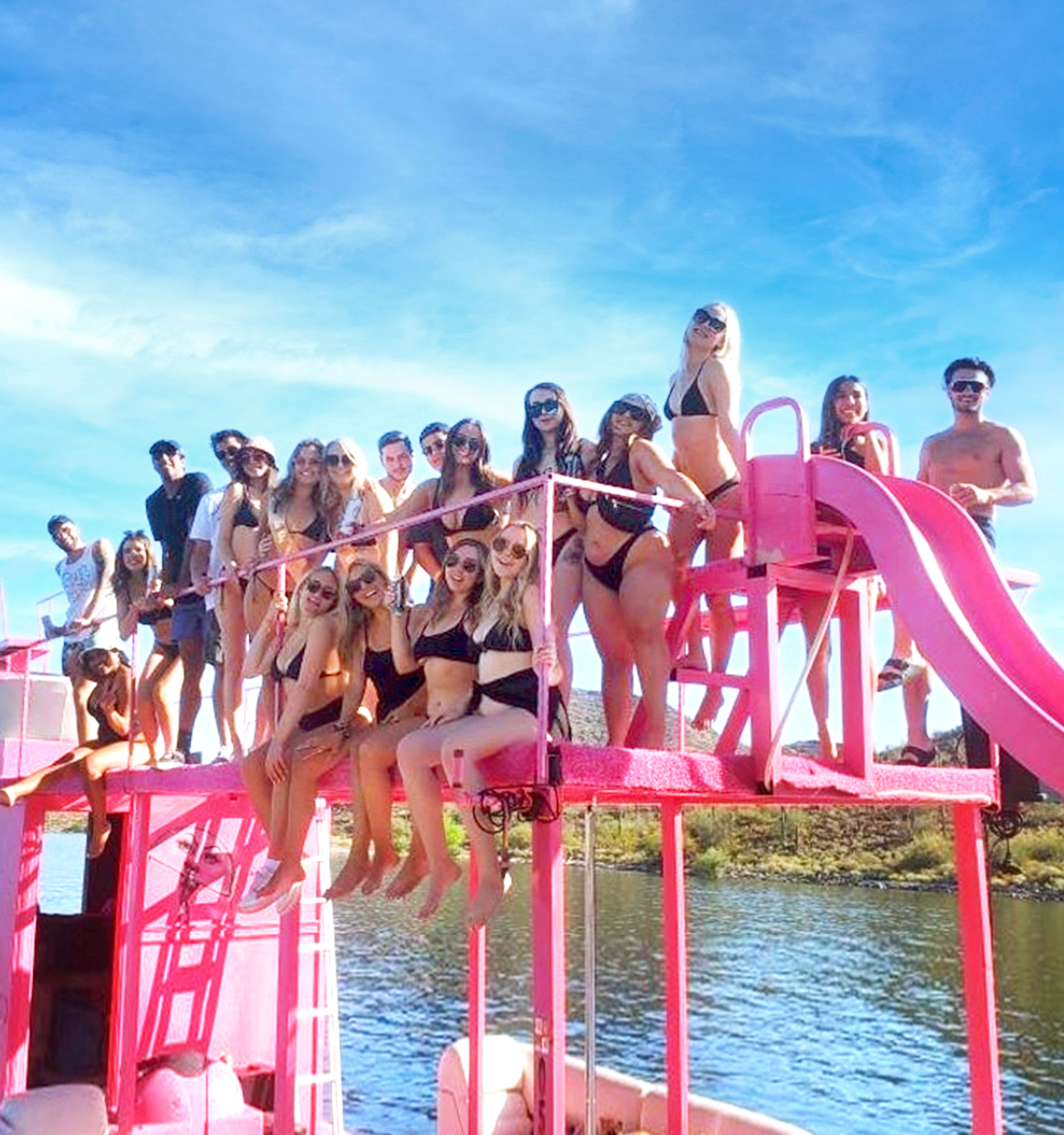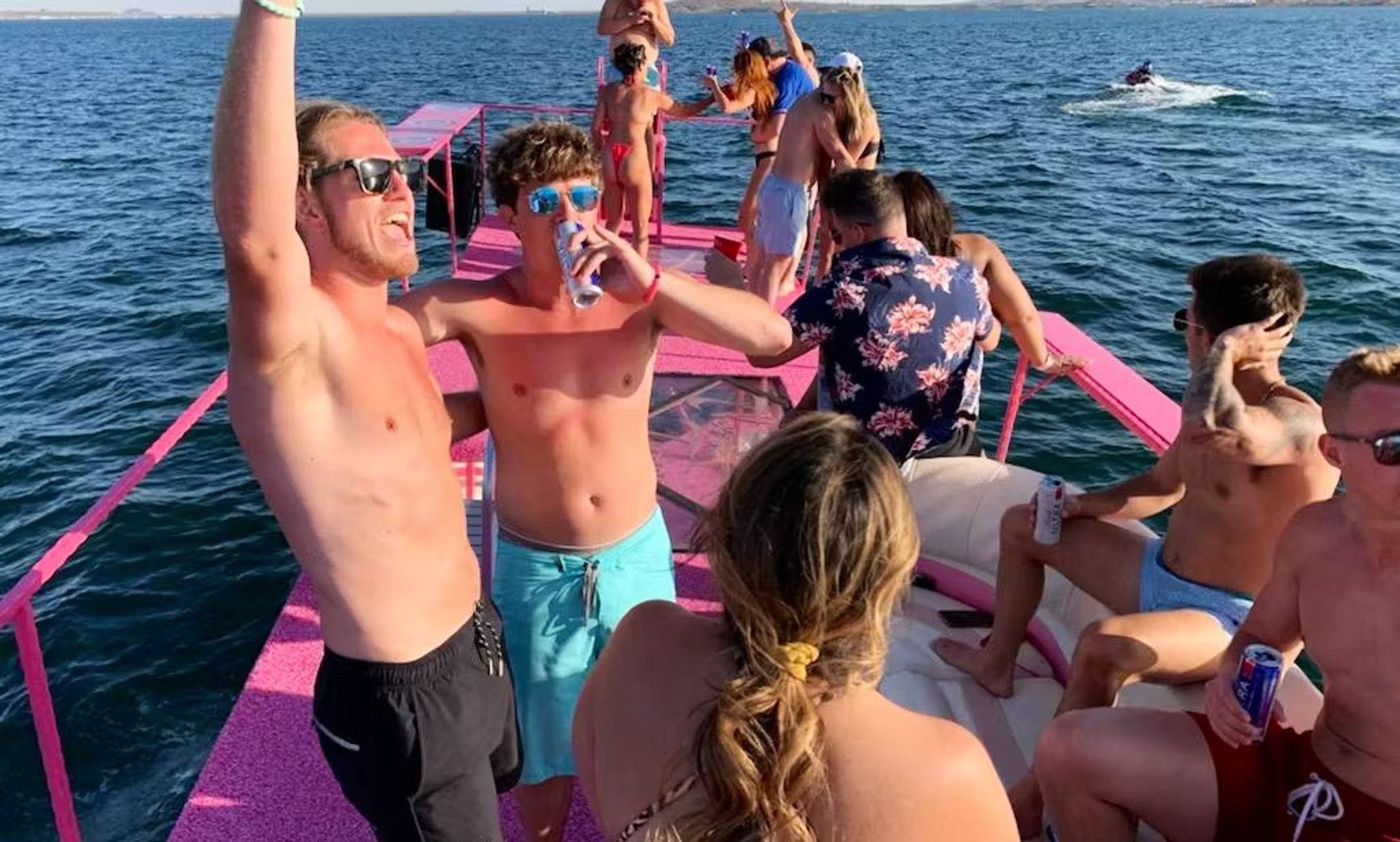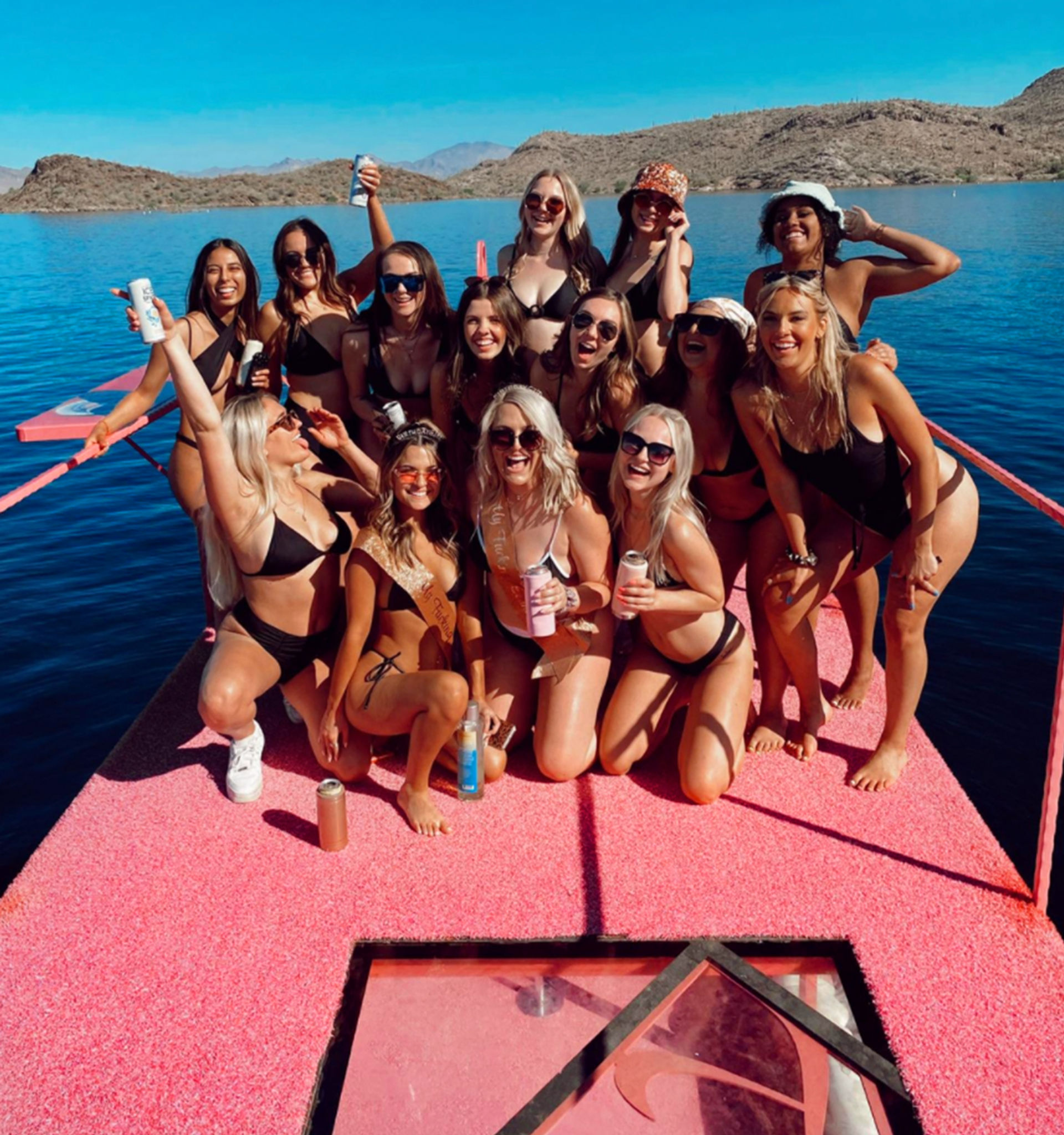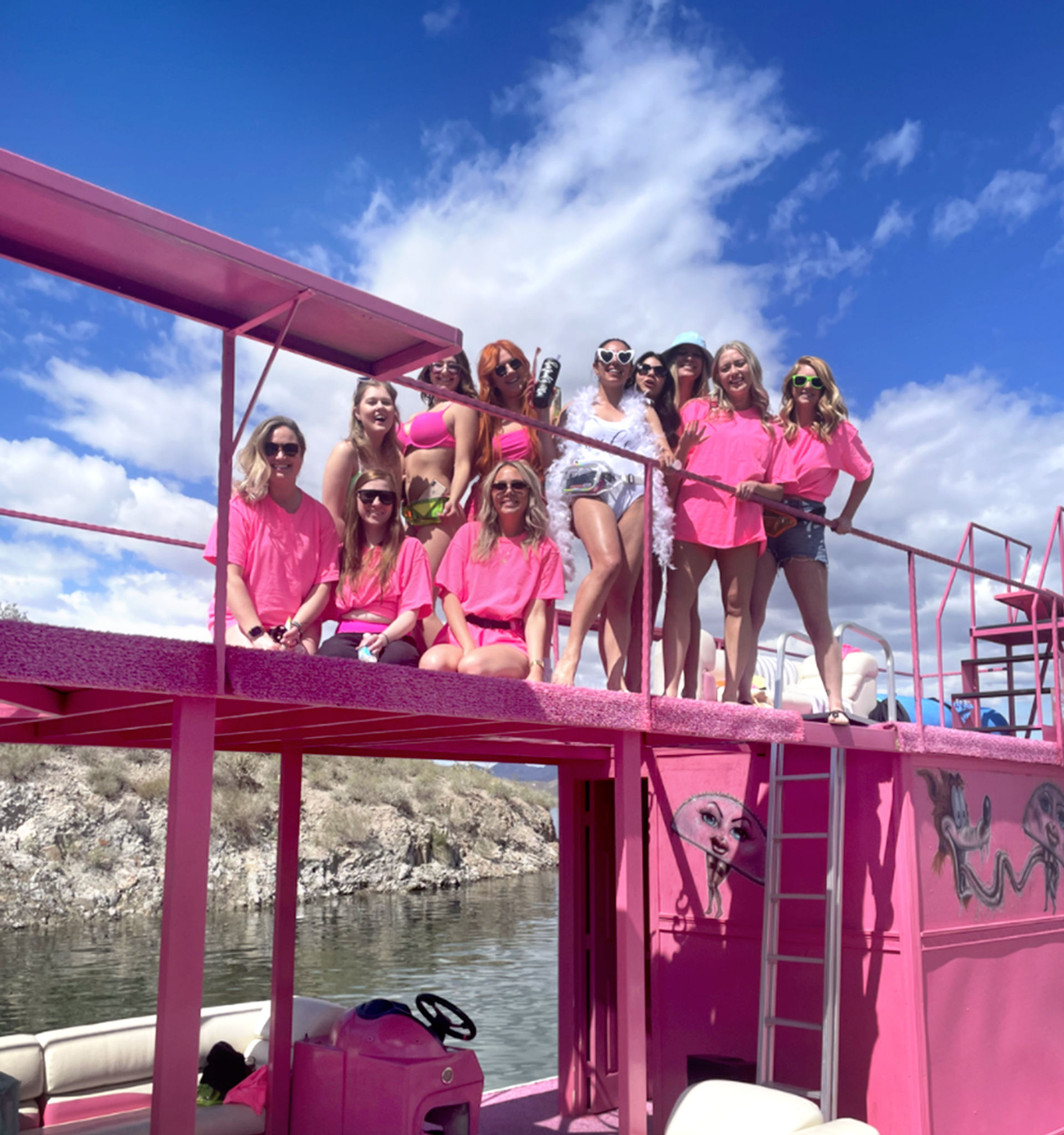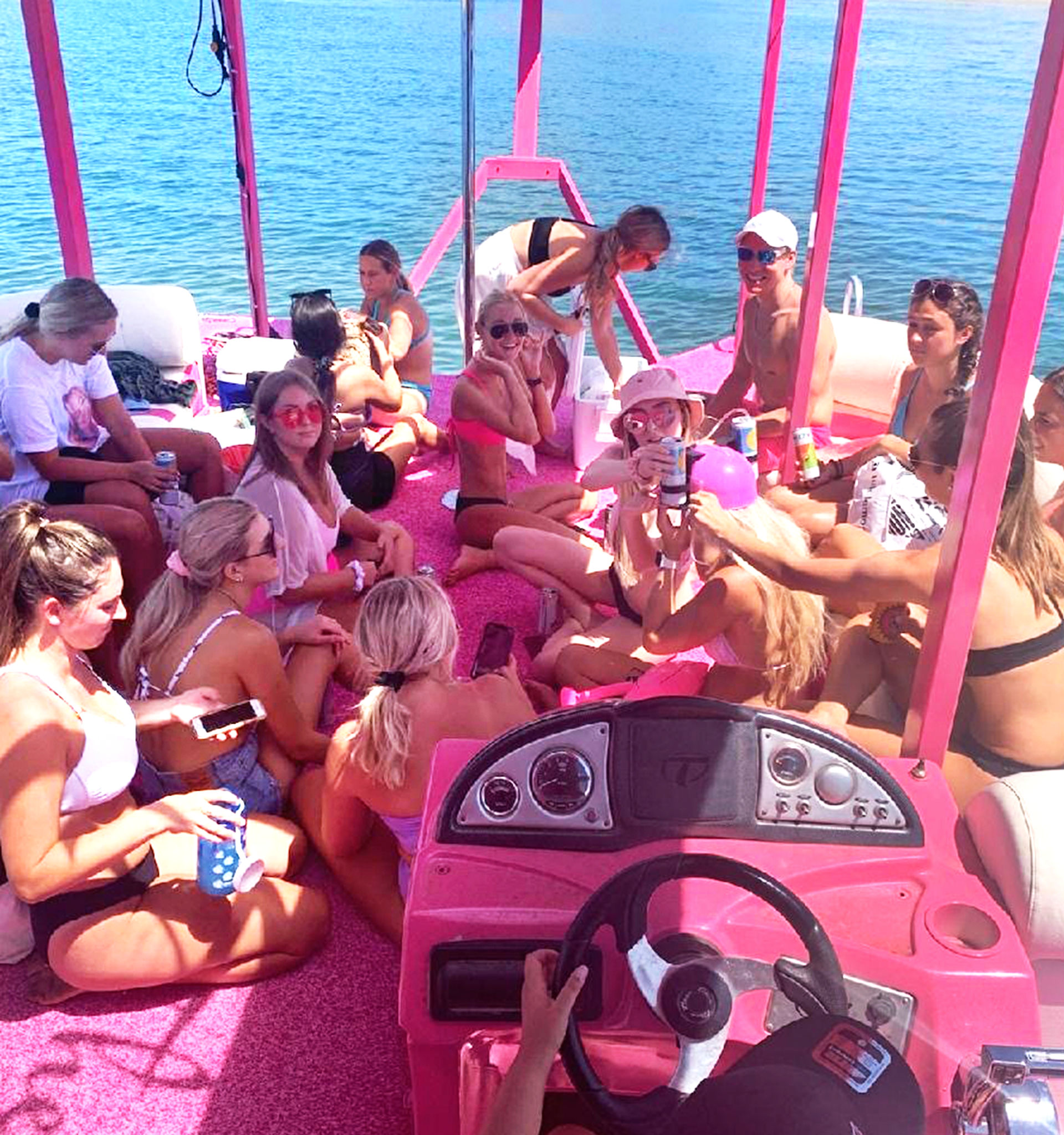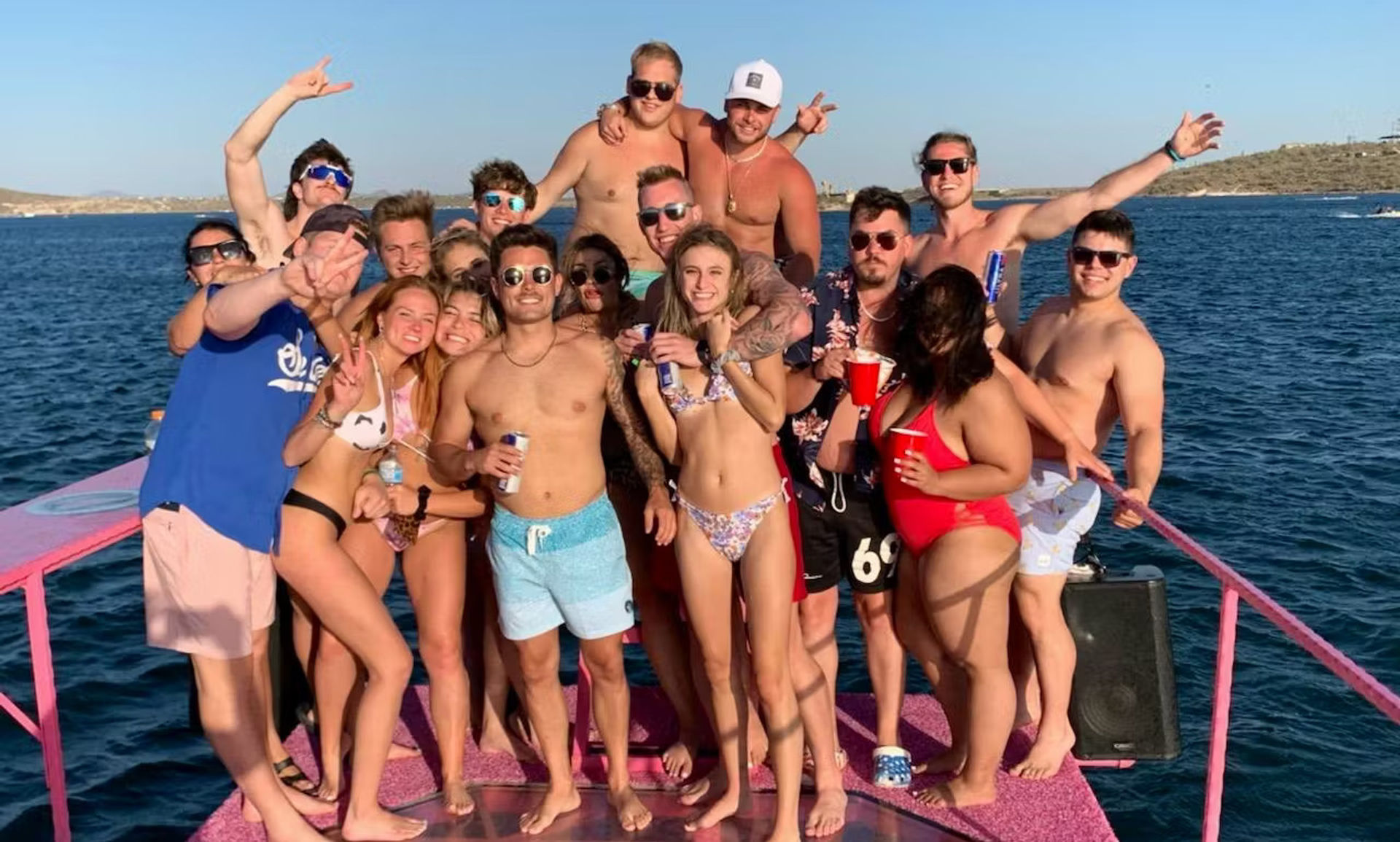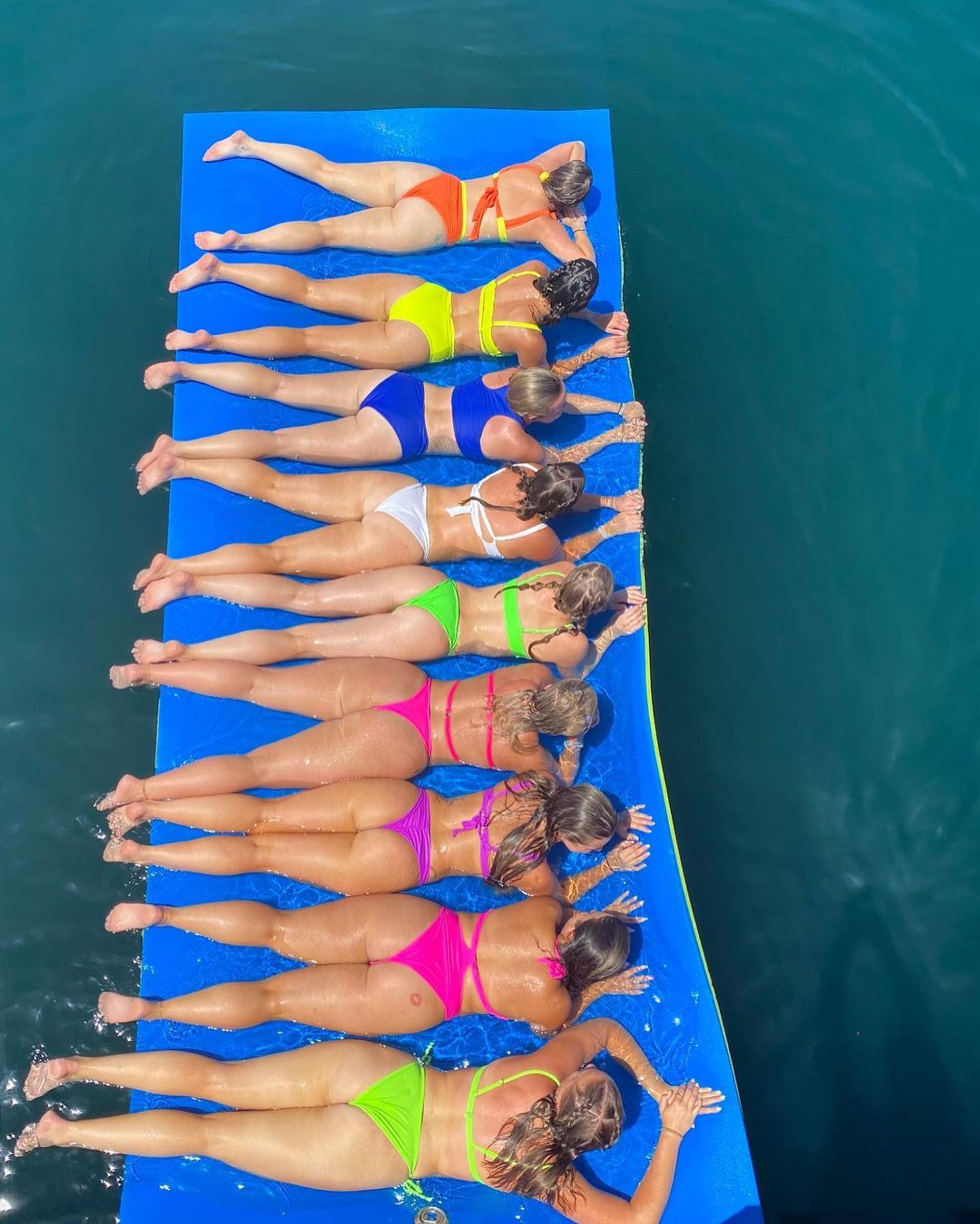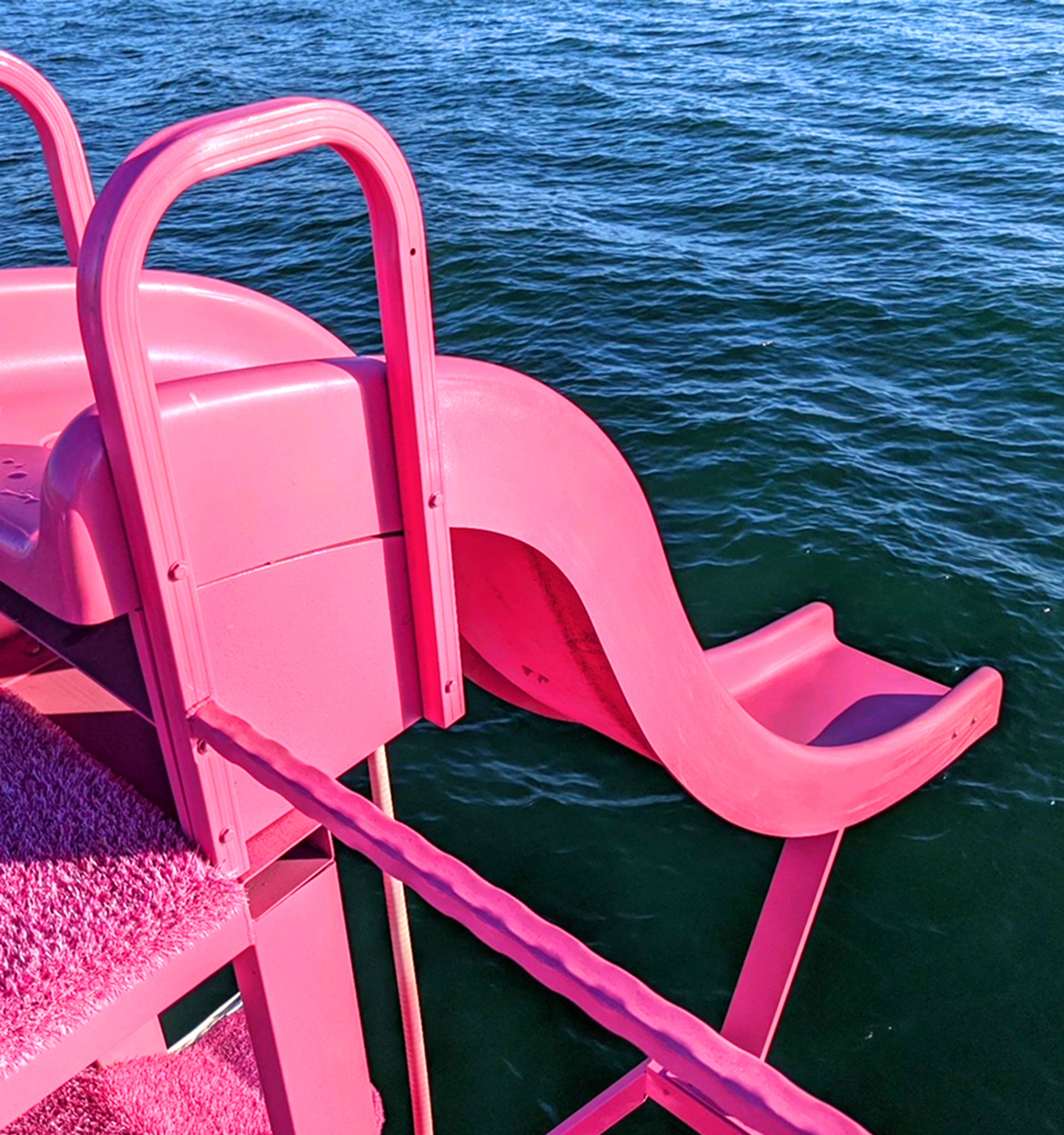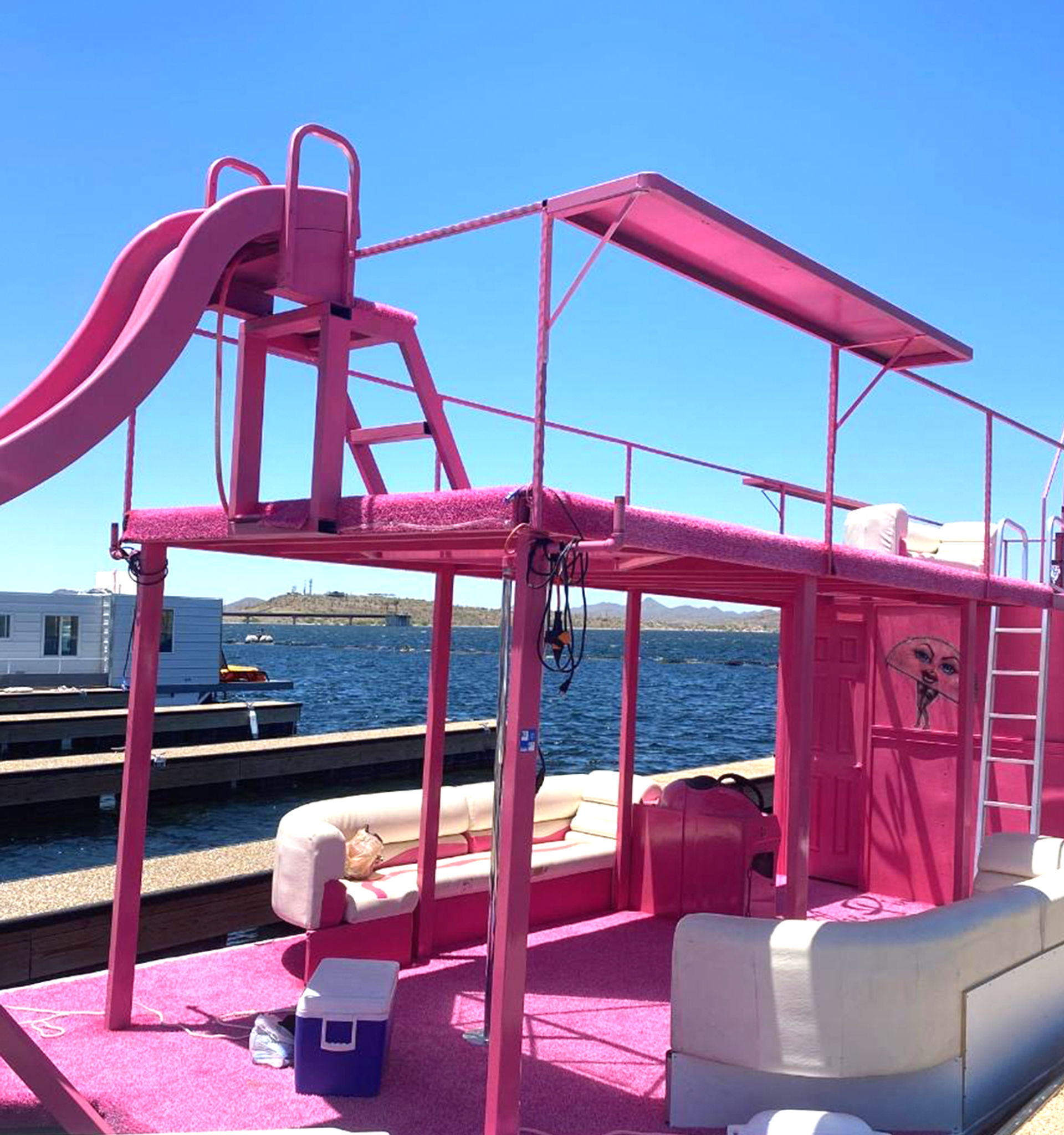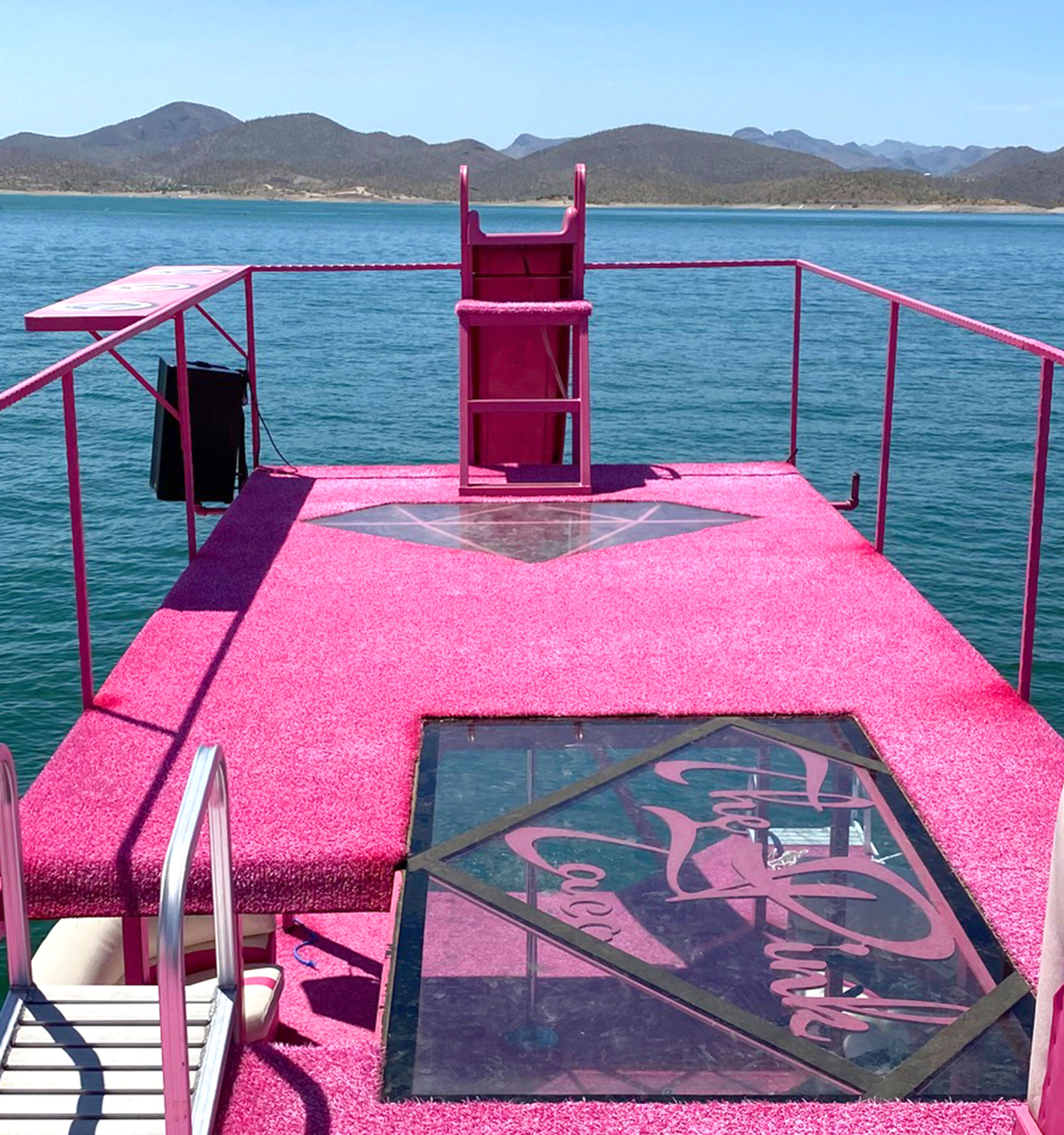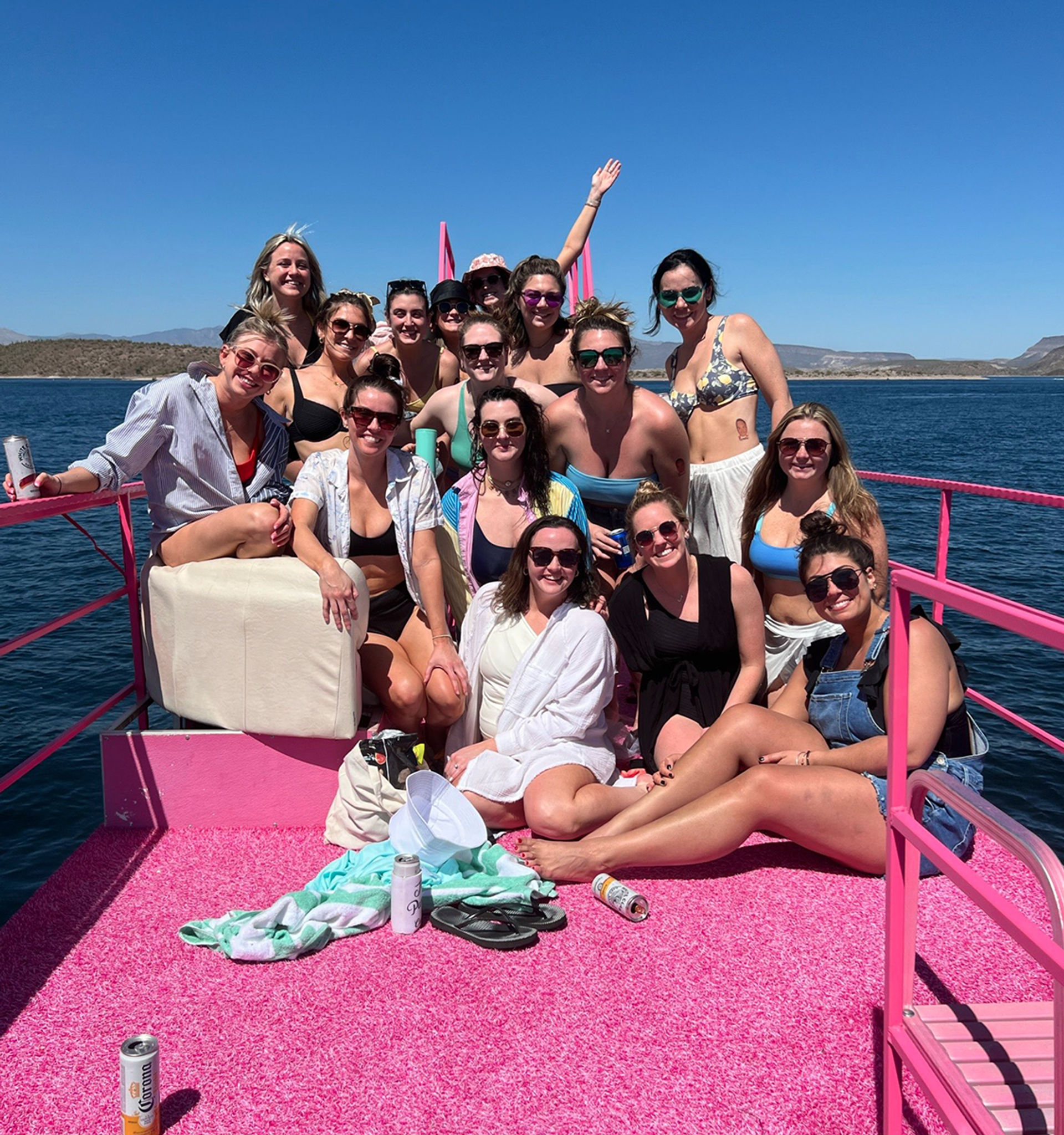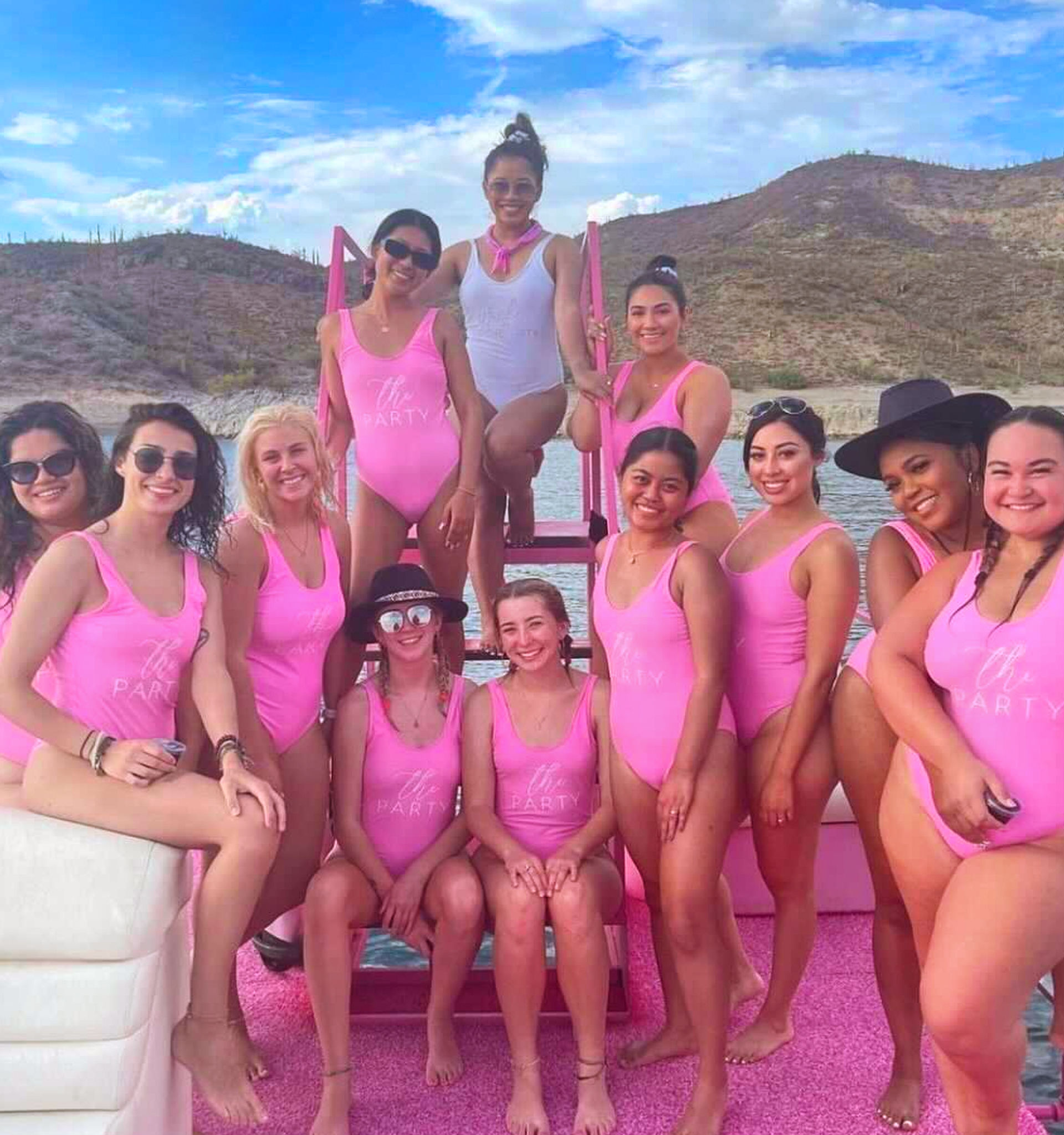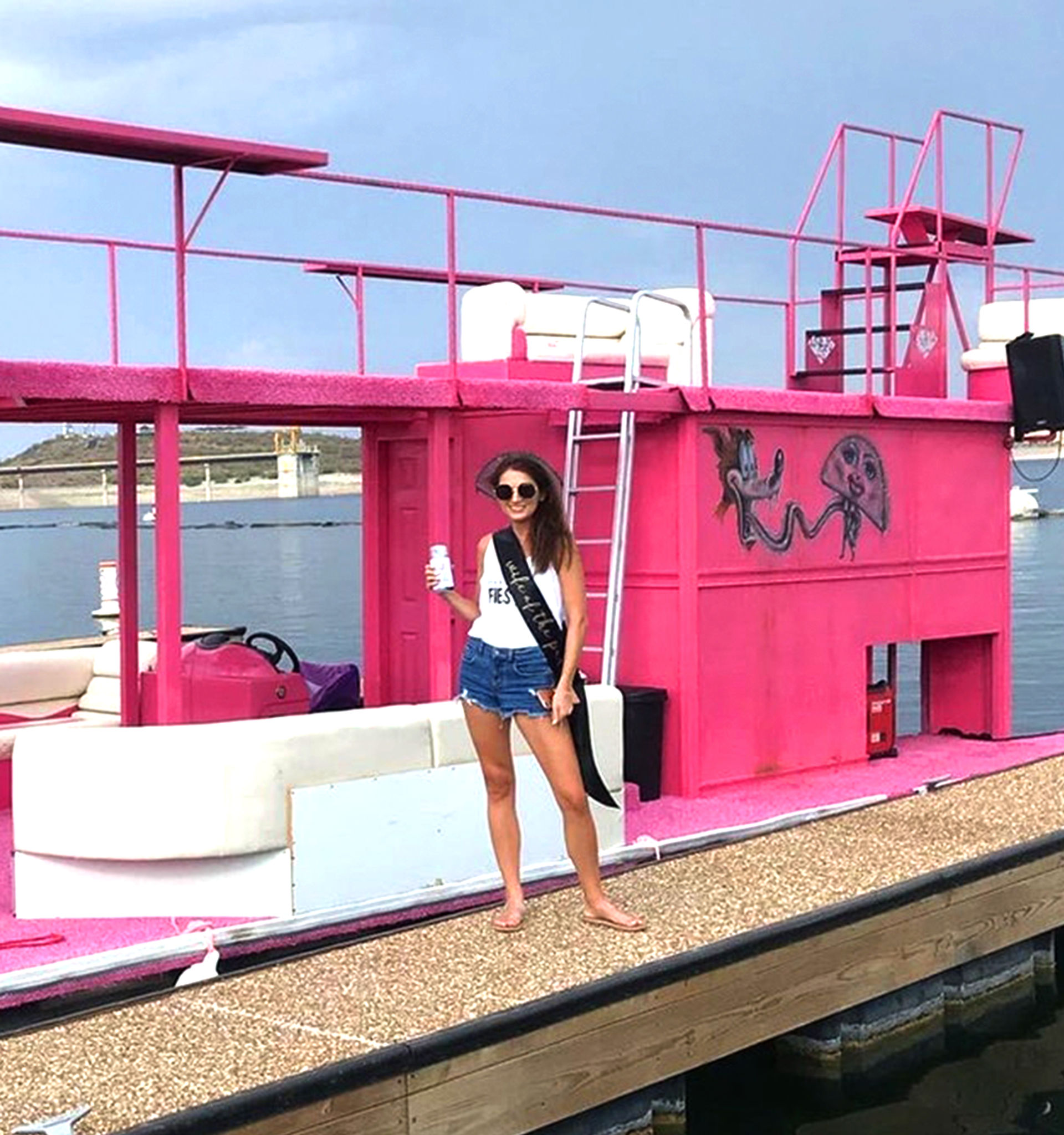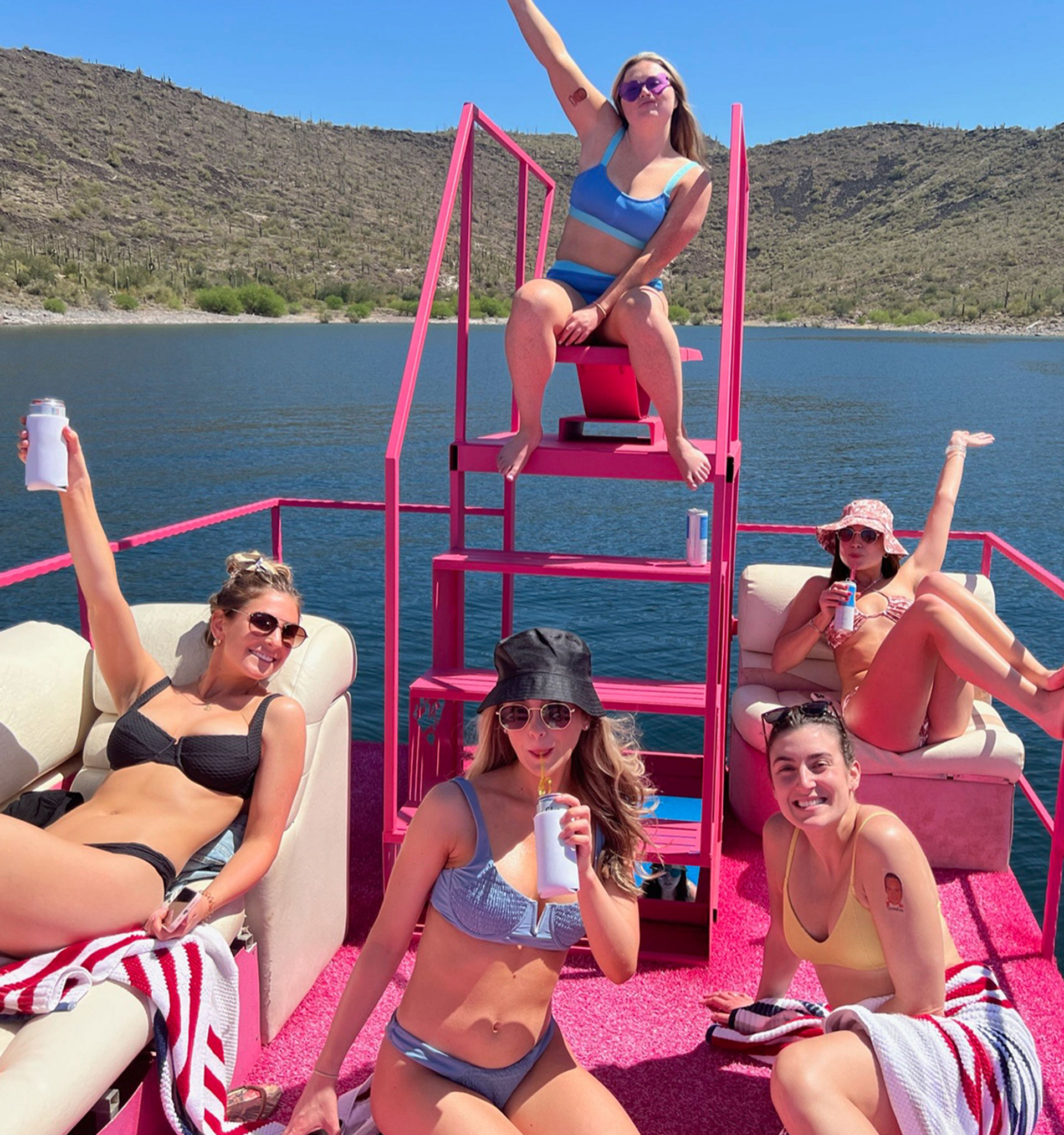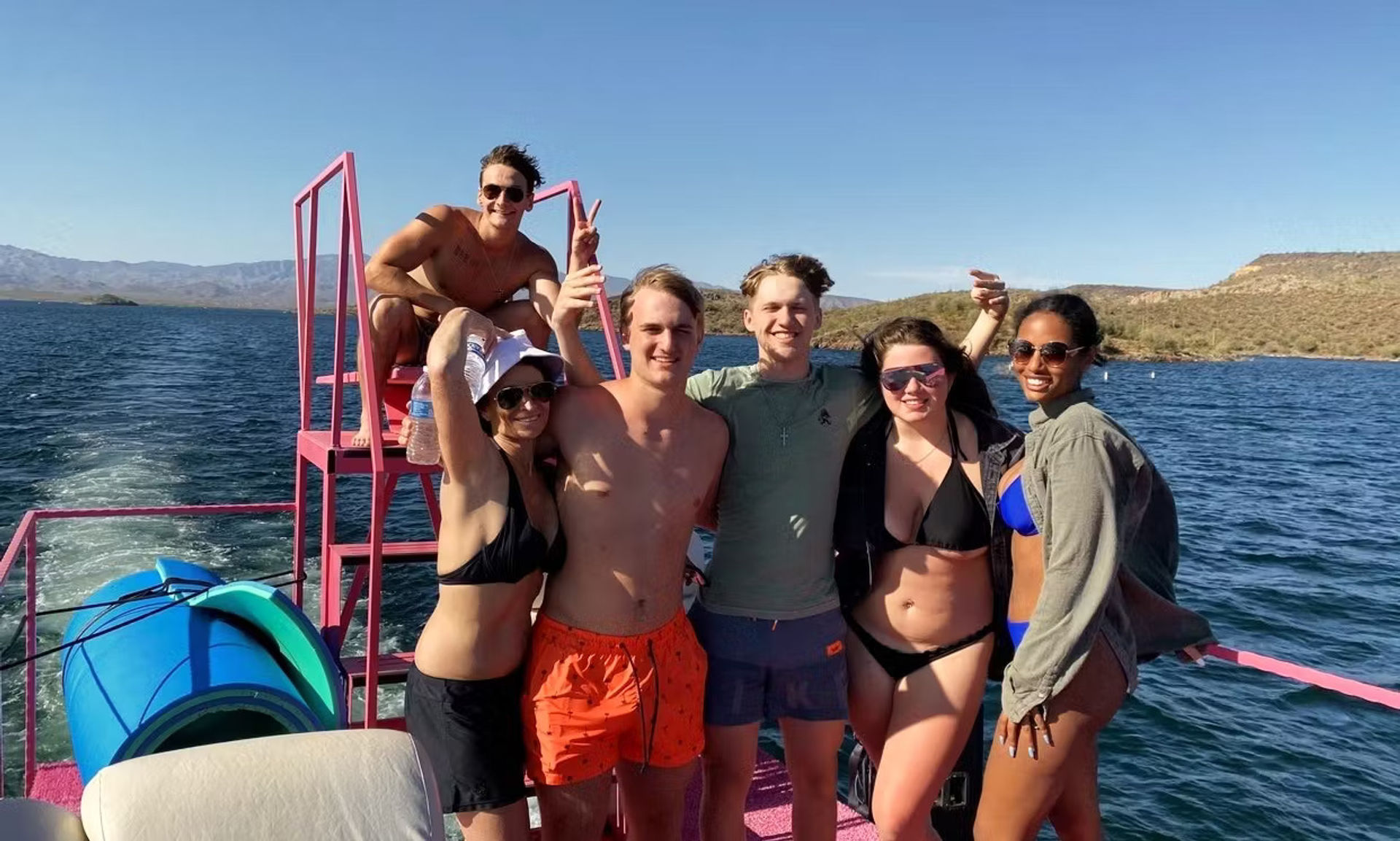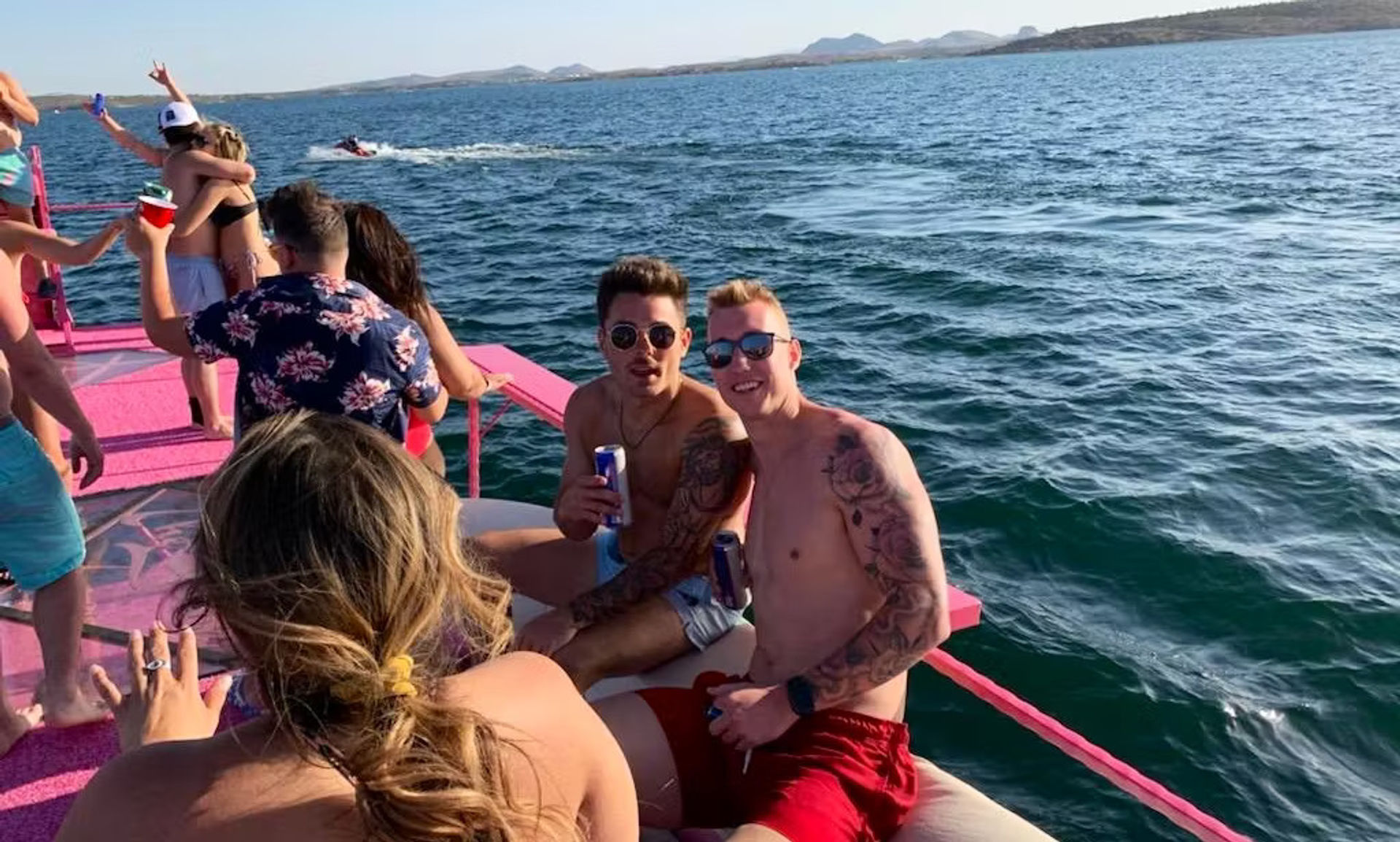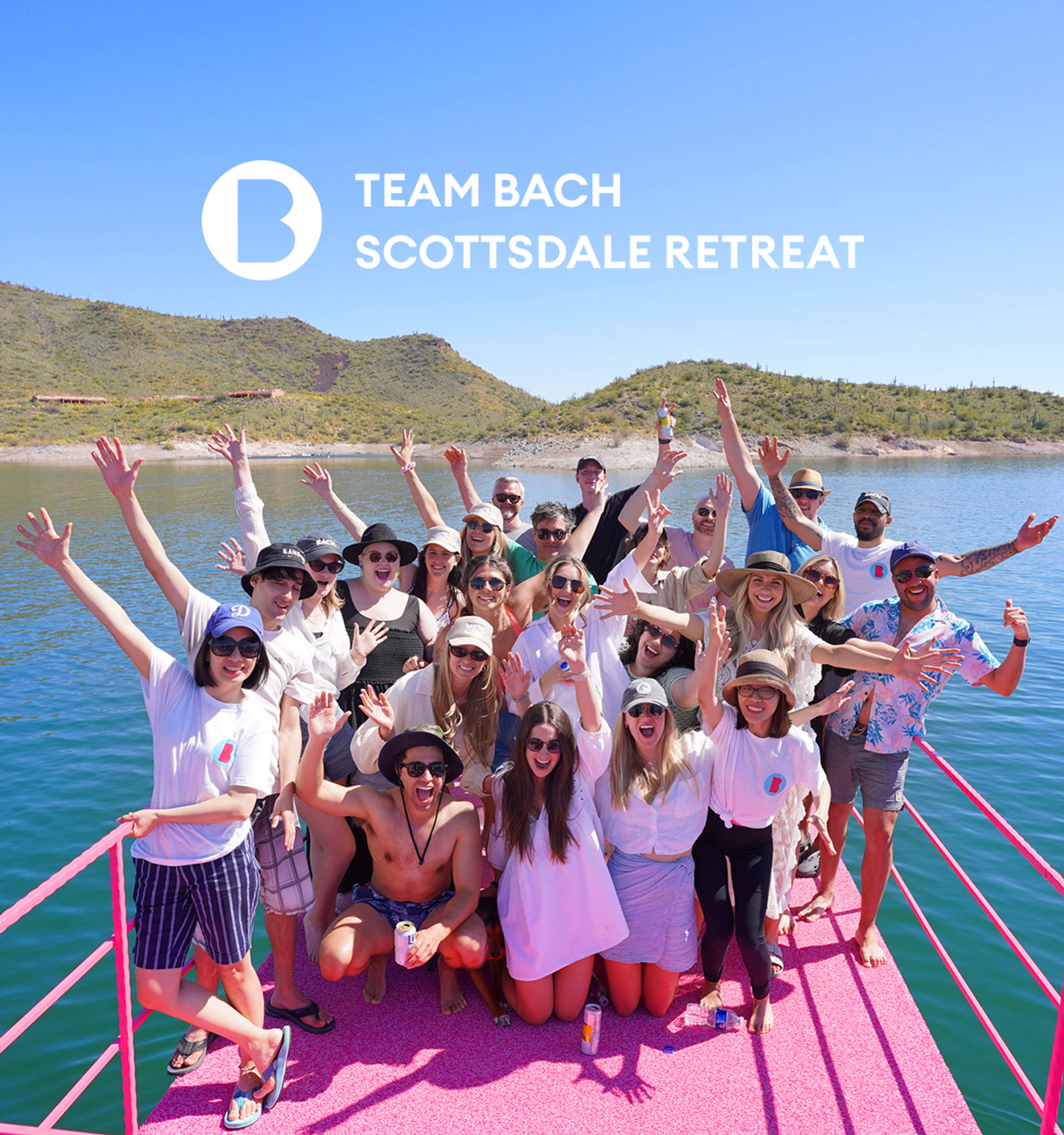 Scottsdale, AZ
Pink Party Barge Double Decker Boat on Lake Pleasant with Waterslide and Roundtrip Lake Party Bus Shuttle
What you'll do:
Come on Barbie, let's boat party! Our captains will pick your crew up on the big pink party barge on beautiful Lake Pleasant. Bring all the food and adult bevs you want—we'll do the driving! Take memorable selfies with amazing views and the gorgeous backdrop of the lake. Whether your group likes a chill experience or you wanna get wild (hello, party coves!), let your captain know and we'll lead the way. We're here to take care of your group! We also offer personalized apparel as our boat is constantly going viral and partiers from all over the US come to experience The Pink Taco party barge. You will start and end your experience by taking our signature party bus to and from the lake, which also includes the park entrance fee.
Why we love it for your party:
It's party approved (we partied on this boat during our team retreat and it was awesome)
IT'S SO PINK (we're obsessed)
40 feet of floating fun (great for large groups who wanna soak up some sun)
Big pink waterslide (and a diving board, which is...pink)
Sound system (it's time for the group DJ to show their stuff)
The instas post themselves (find a better photo op...we'll wait)
Additional Information:
Up to 20 passengers.

USCG captain provided.

No glass bottles are allowed on the boat.

Liability waivers are to be signed before boarding.

BYOB (bring your own food and drinks).

There is no bathroom on the boat. We will make a stop at a bathroom halfway through your experience.
20% Gratuity is included at checkout.
About this experience partner:
We are a unique party boat charter business located in Arizona offering a variety of packages and fun for everyone. Come party with us, we're Ridin' in Style!
Cancellation Policy

moderate Cancellation Policy
50% refund on cancellations with 7+ days notice. No refund within 7 day window.
Batch Guarantee
Get the Lowest Price
Batch does not add to any of the vendor fees and you are guaranteed the lowest price possible. If you find a lower price, let us know and we'll match it!
Book with Confidence
While we encourage all experience partners to issue full or half refunds with at least 7 days notice, certain experiences have more strict cancellation policies. See above to fully understand the policy for this experience.
Location
10970 Peninsula Blvd, Peoria, AZ 85342, USA