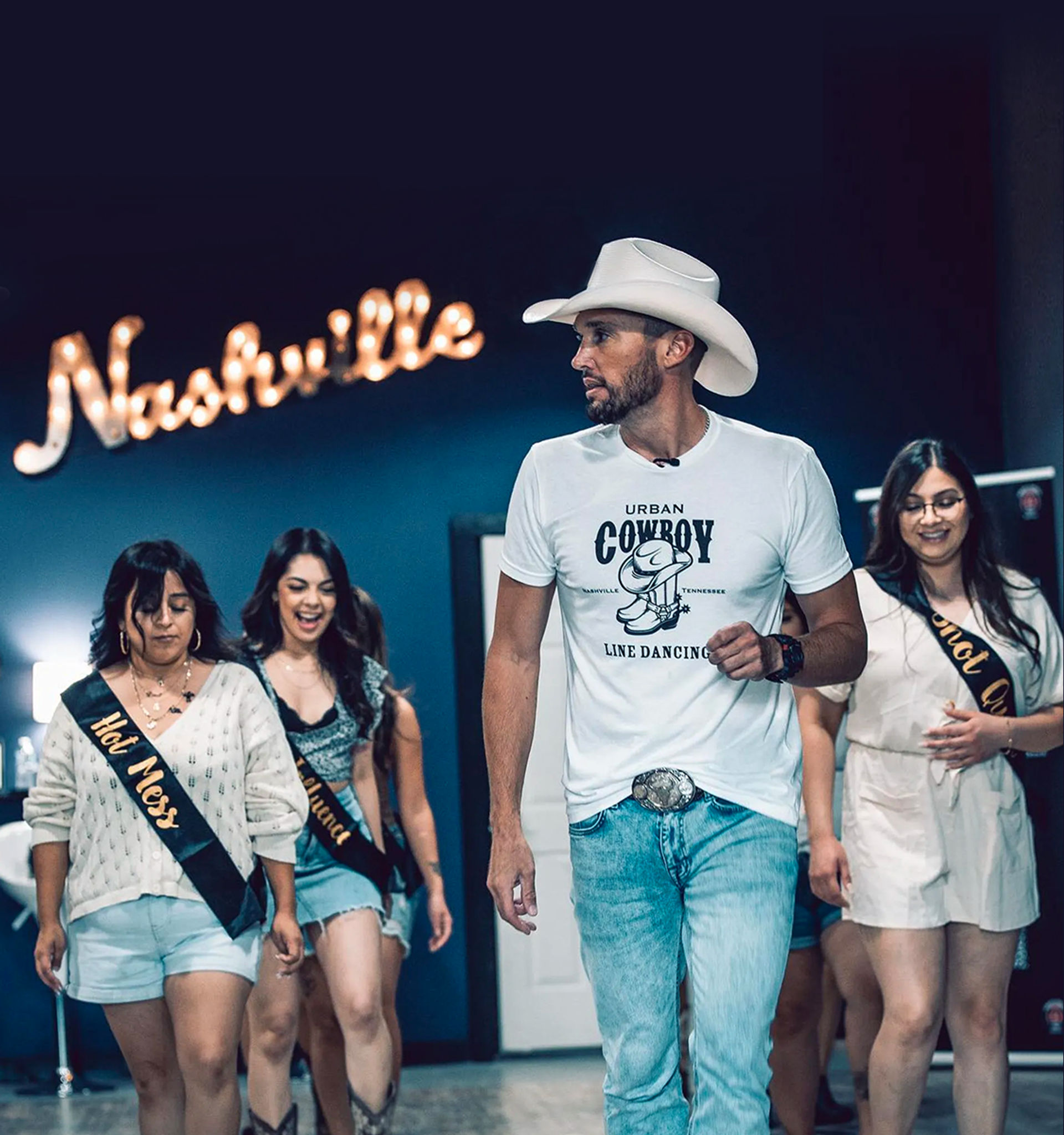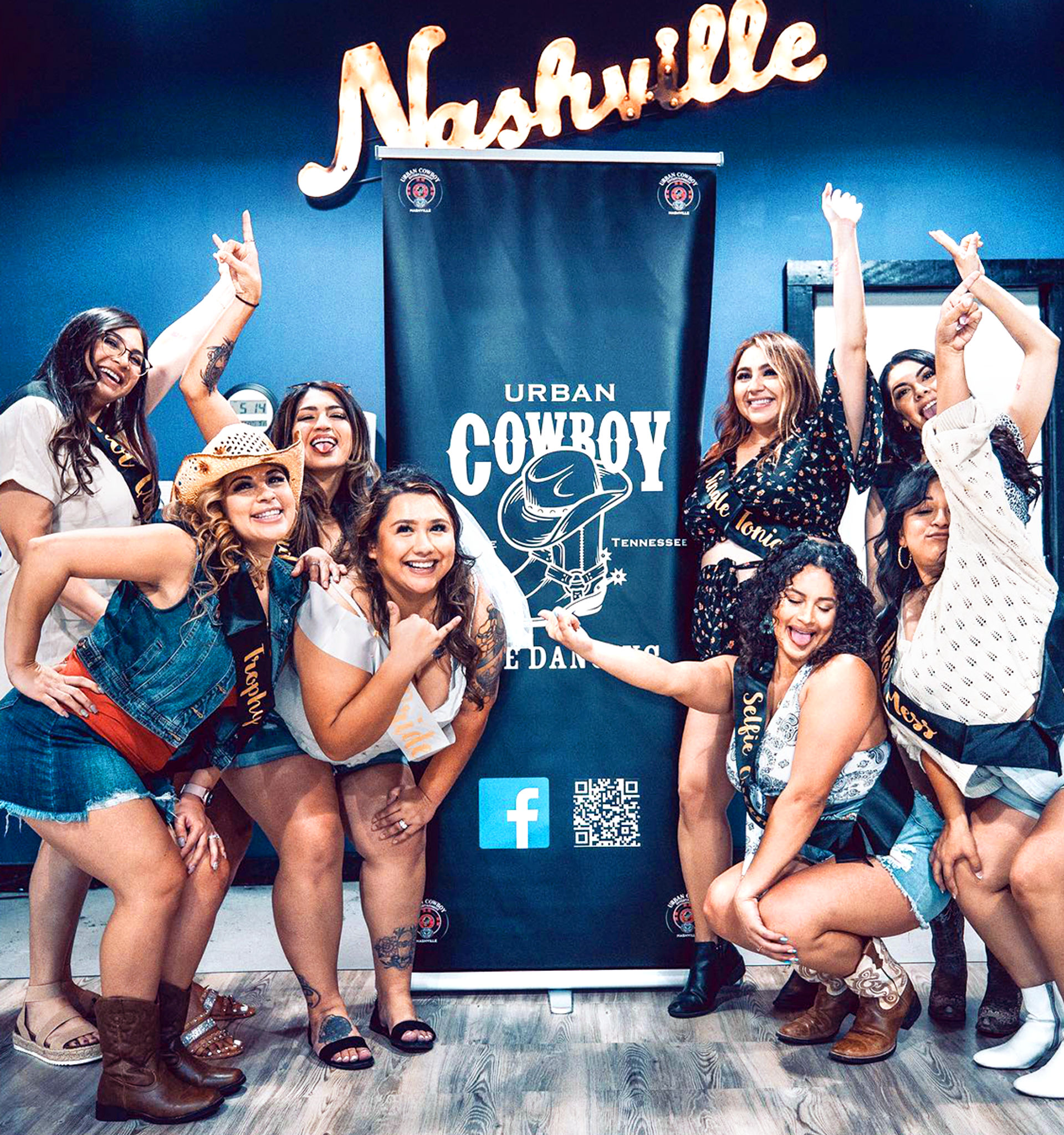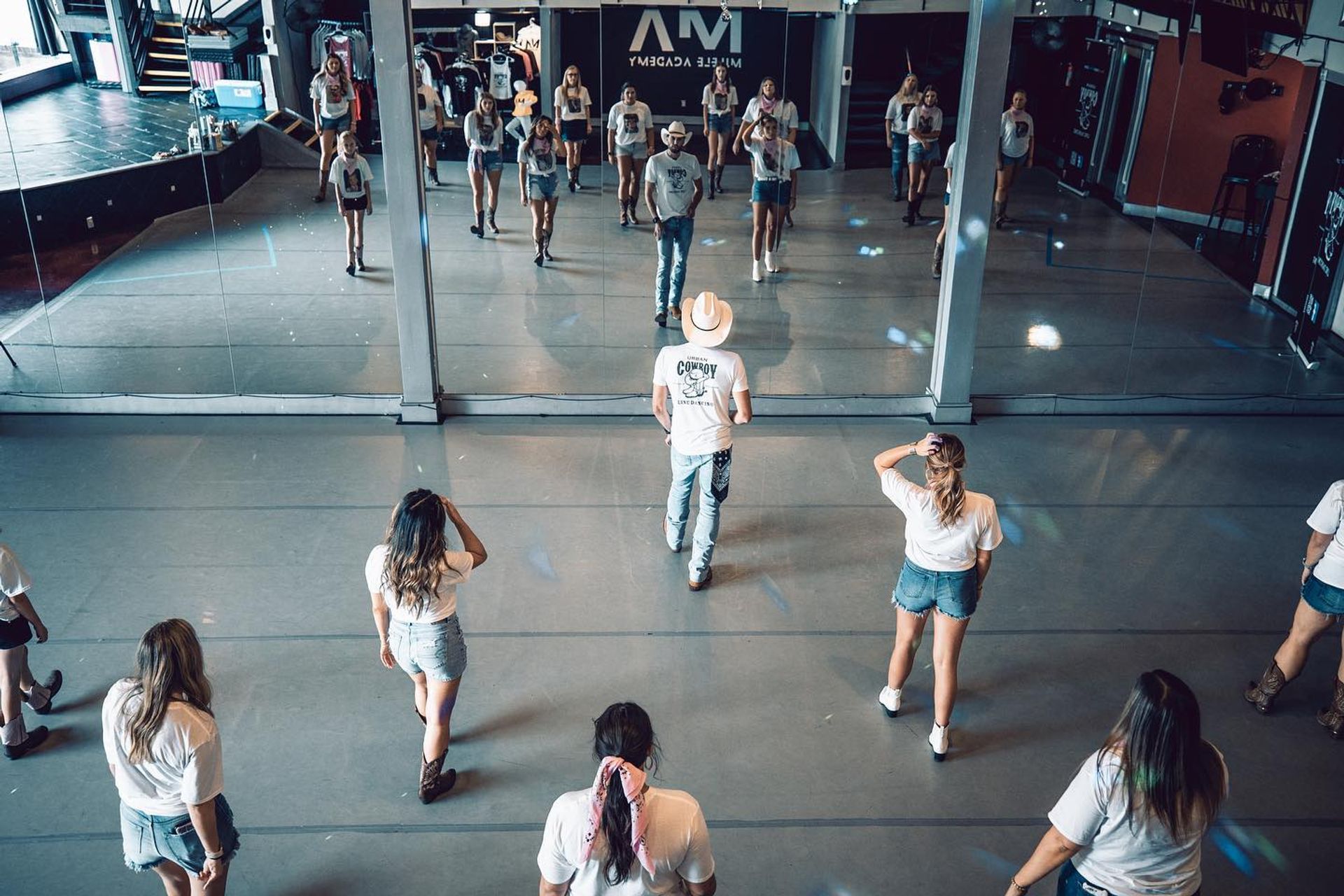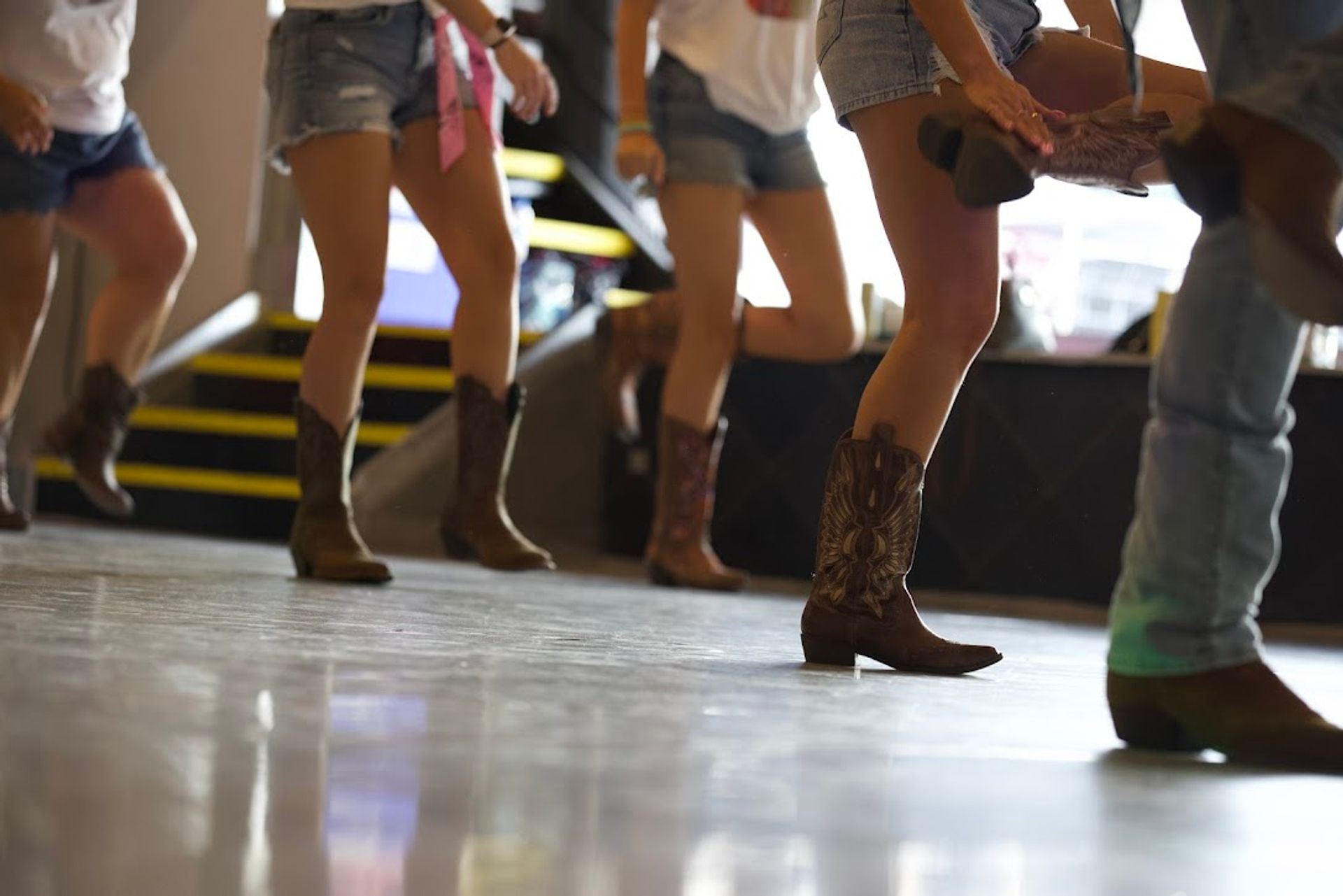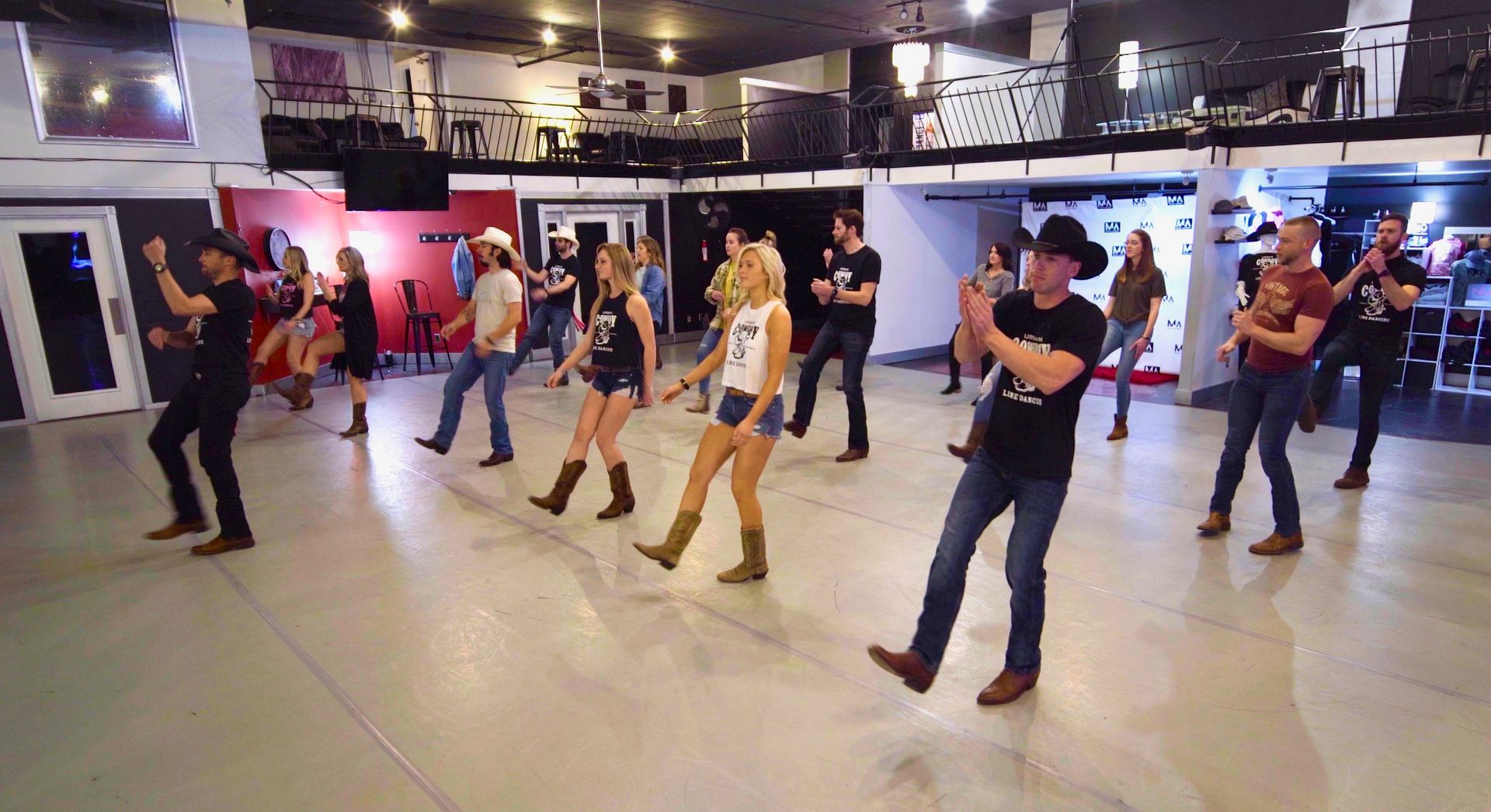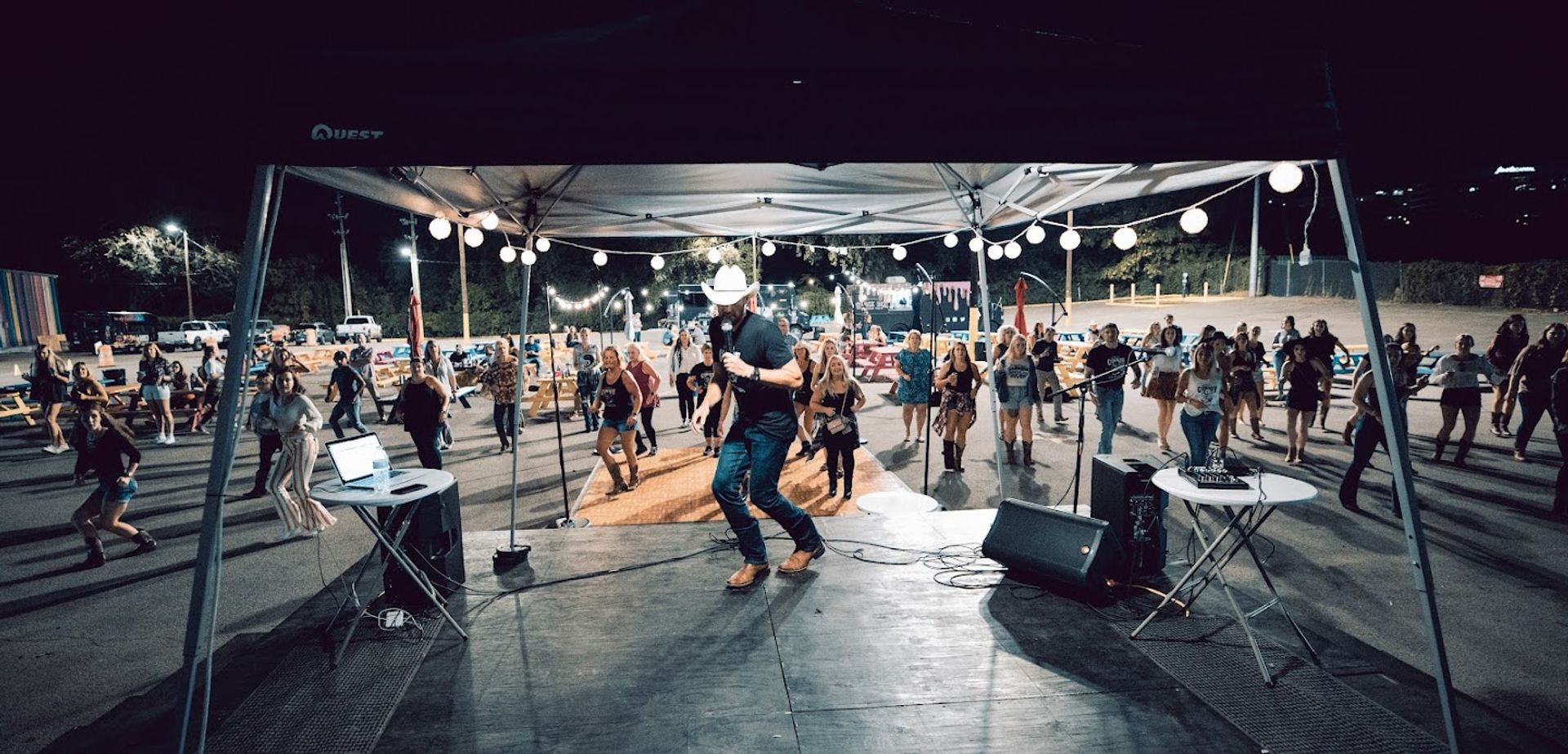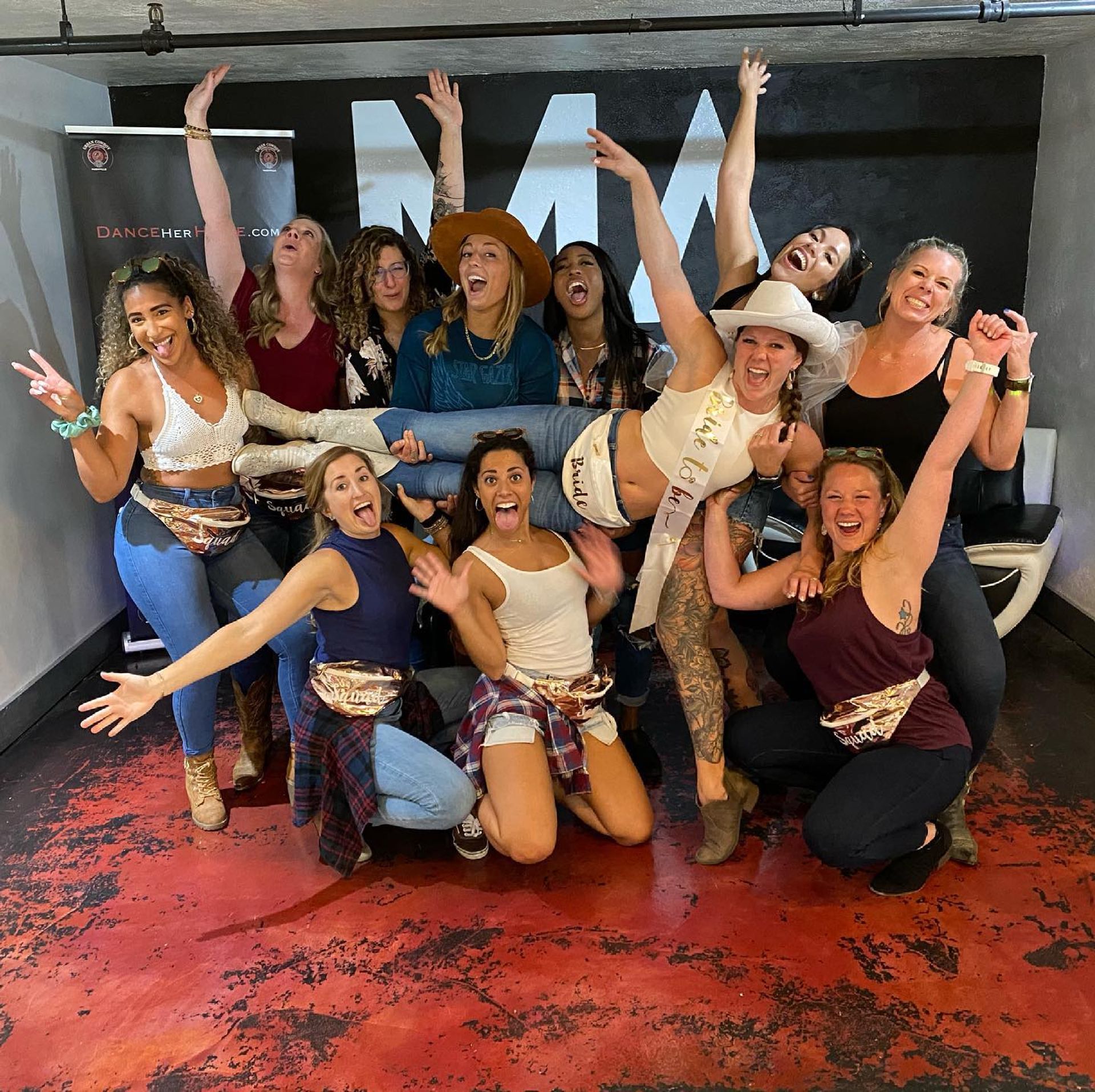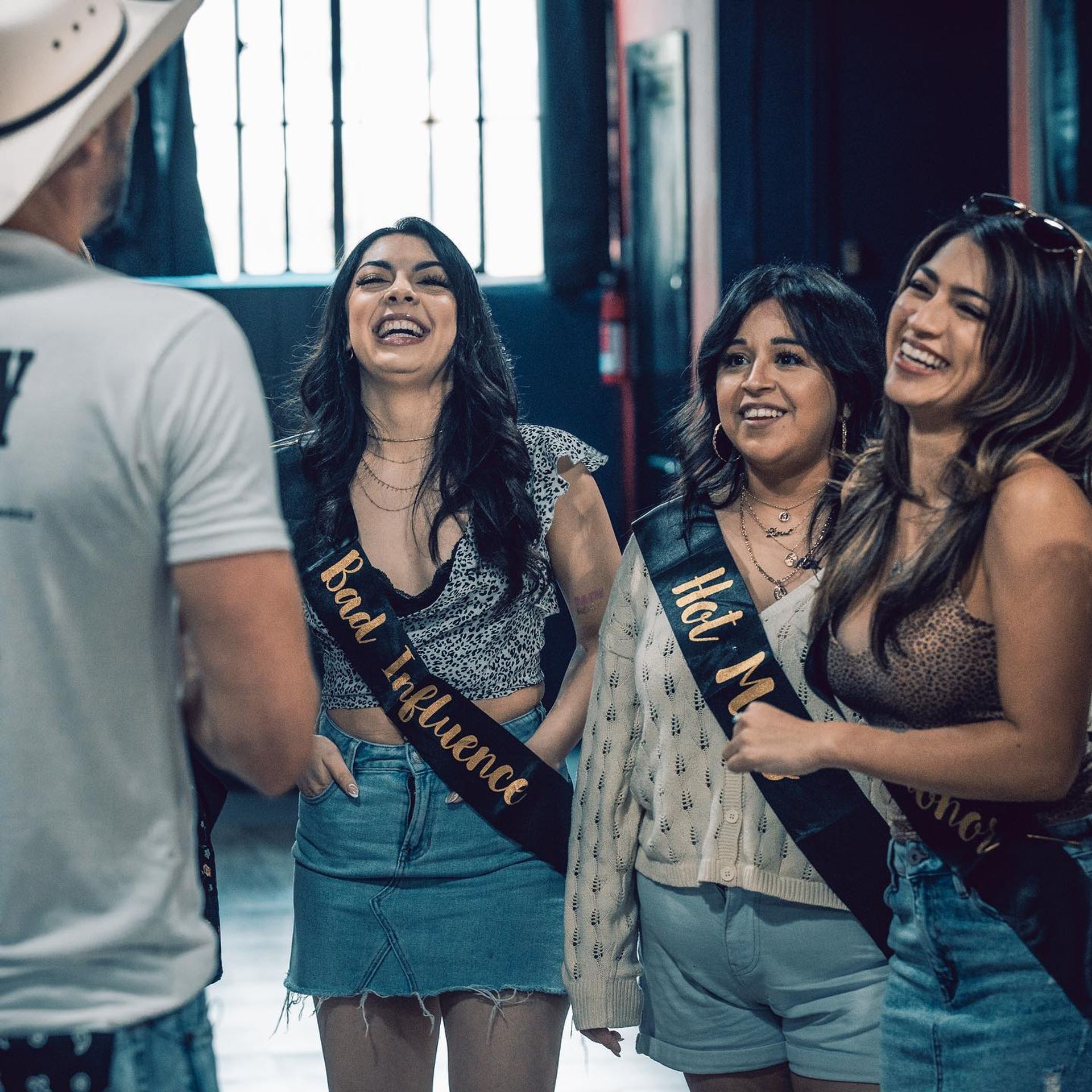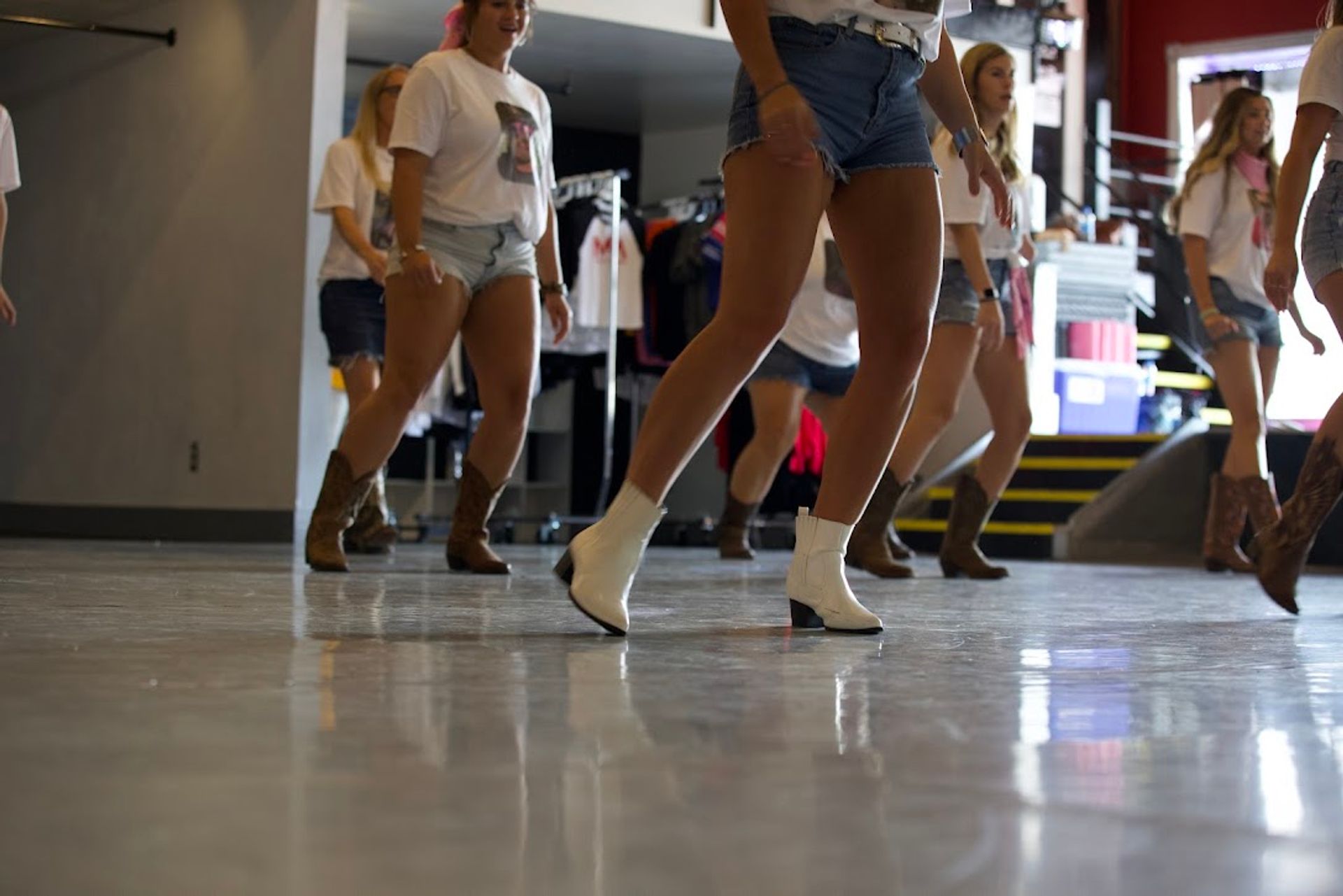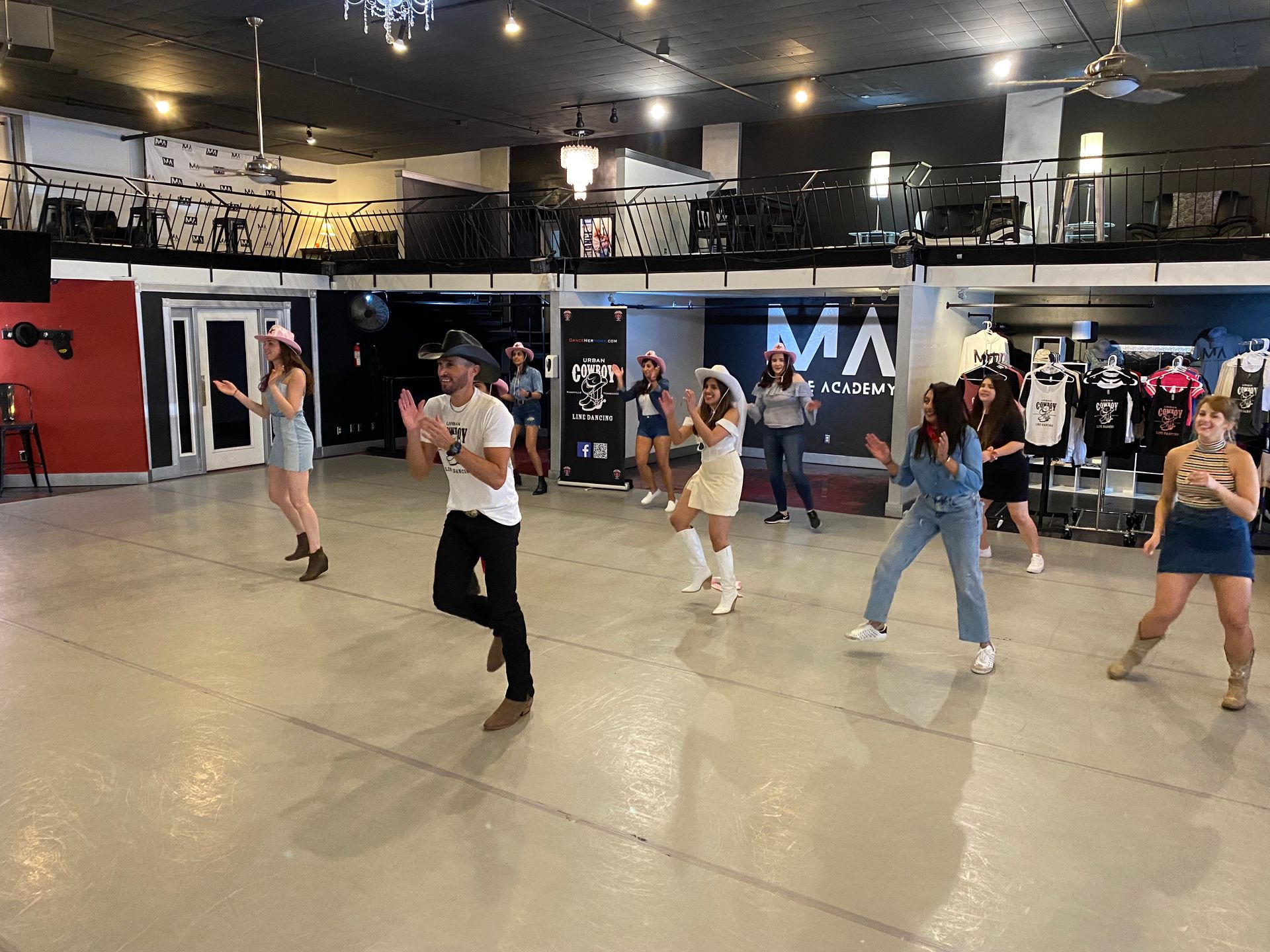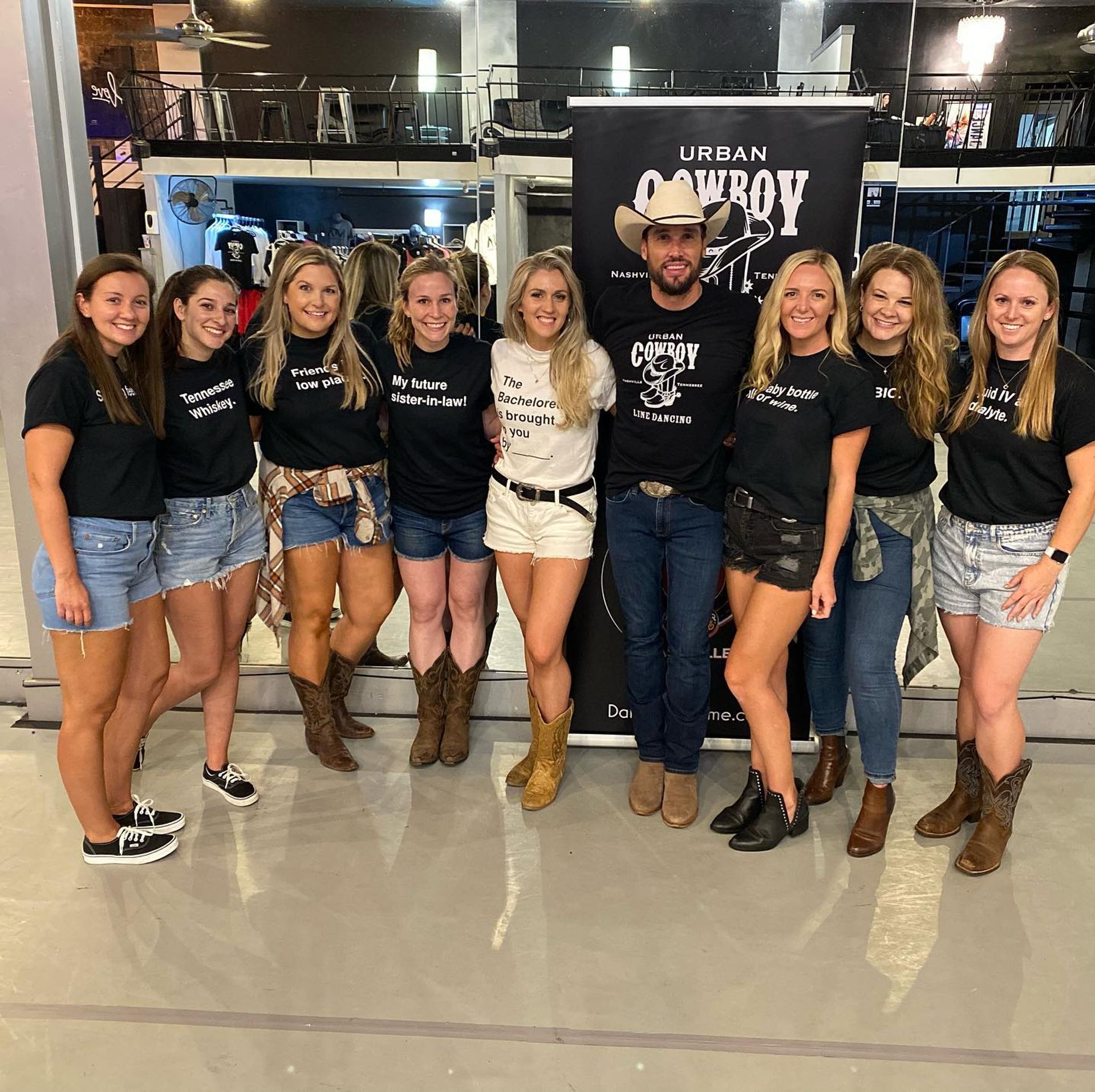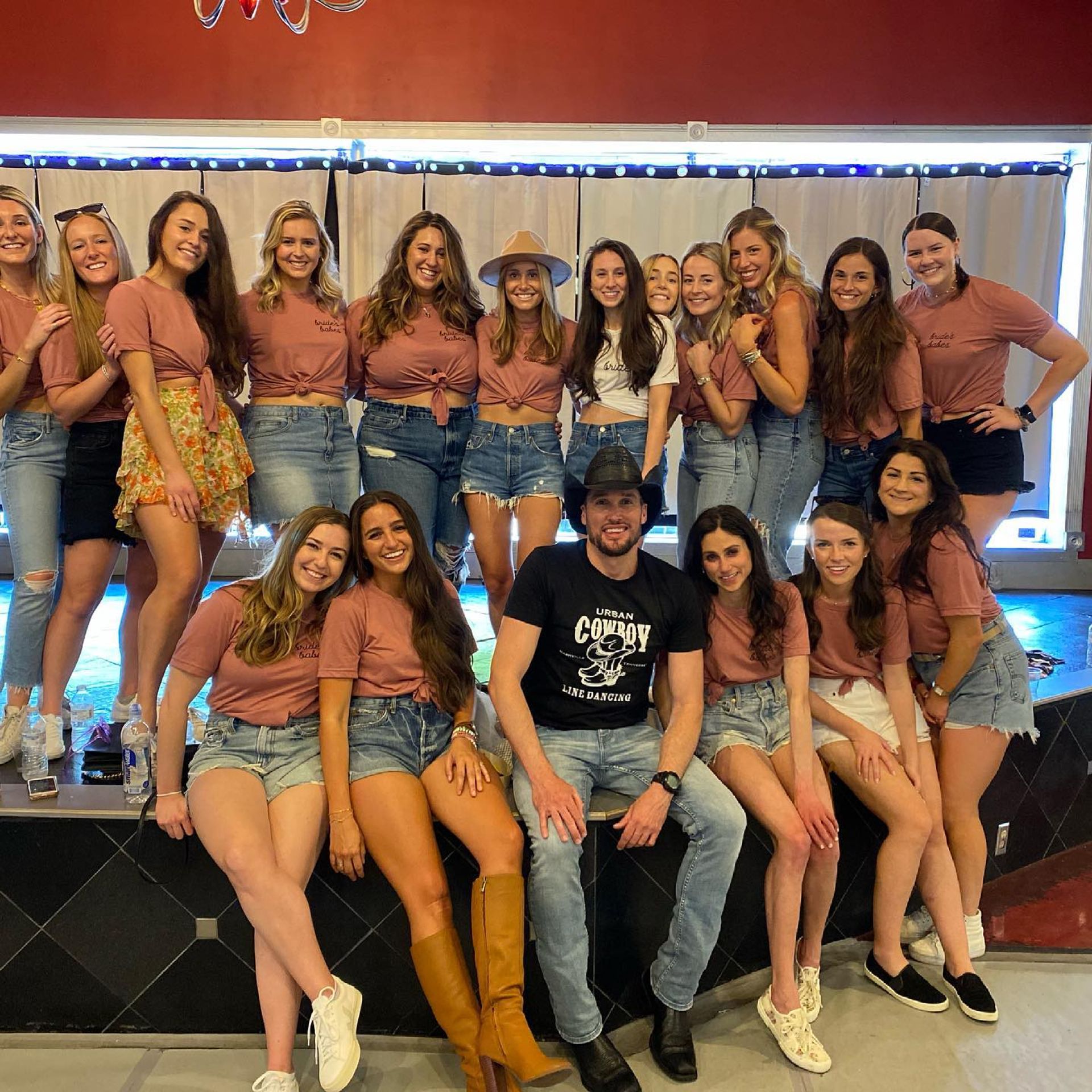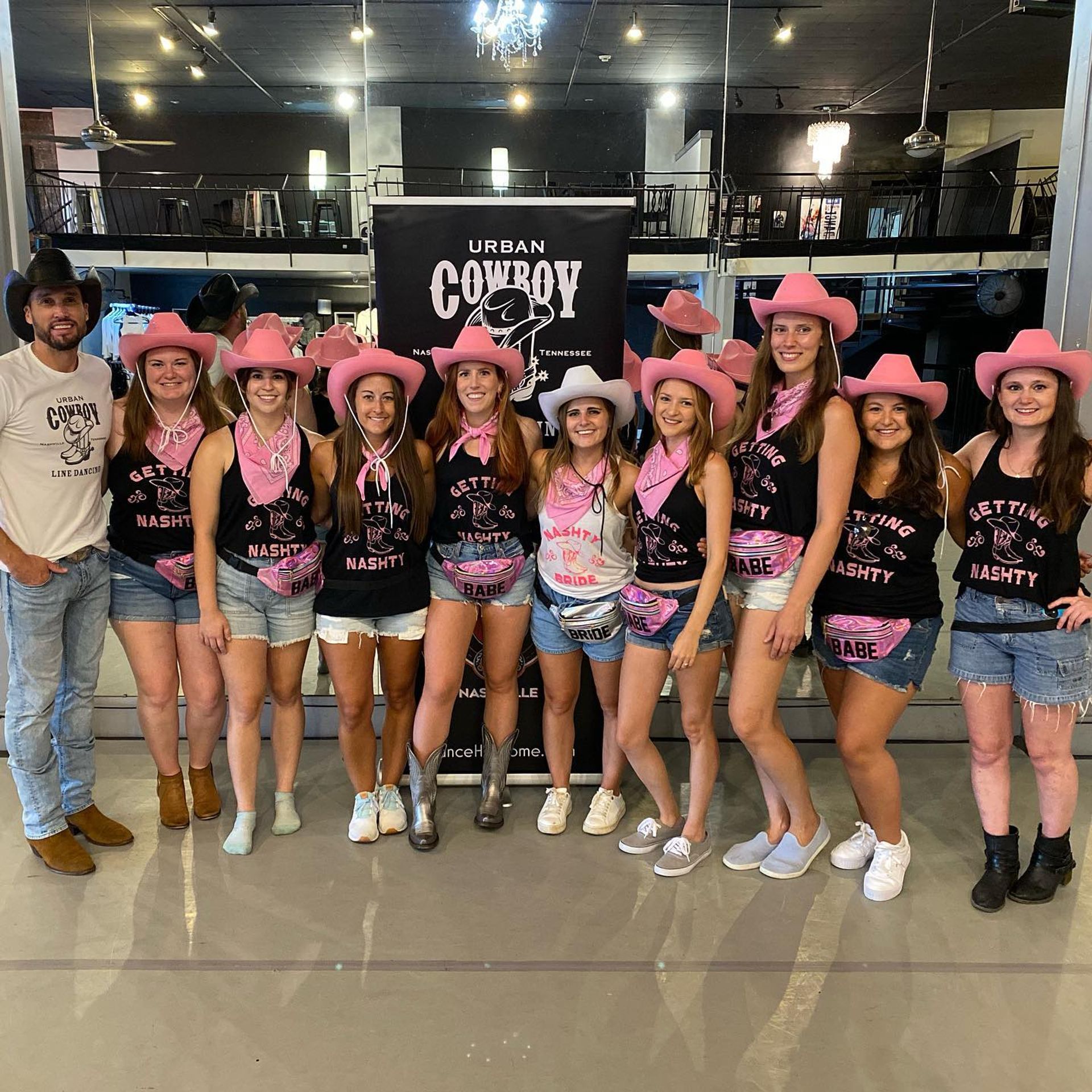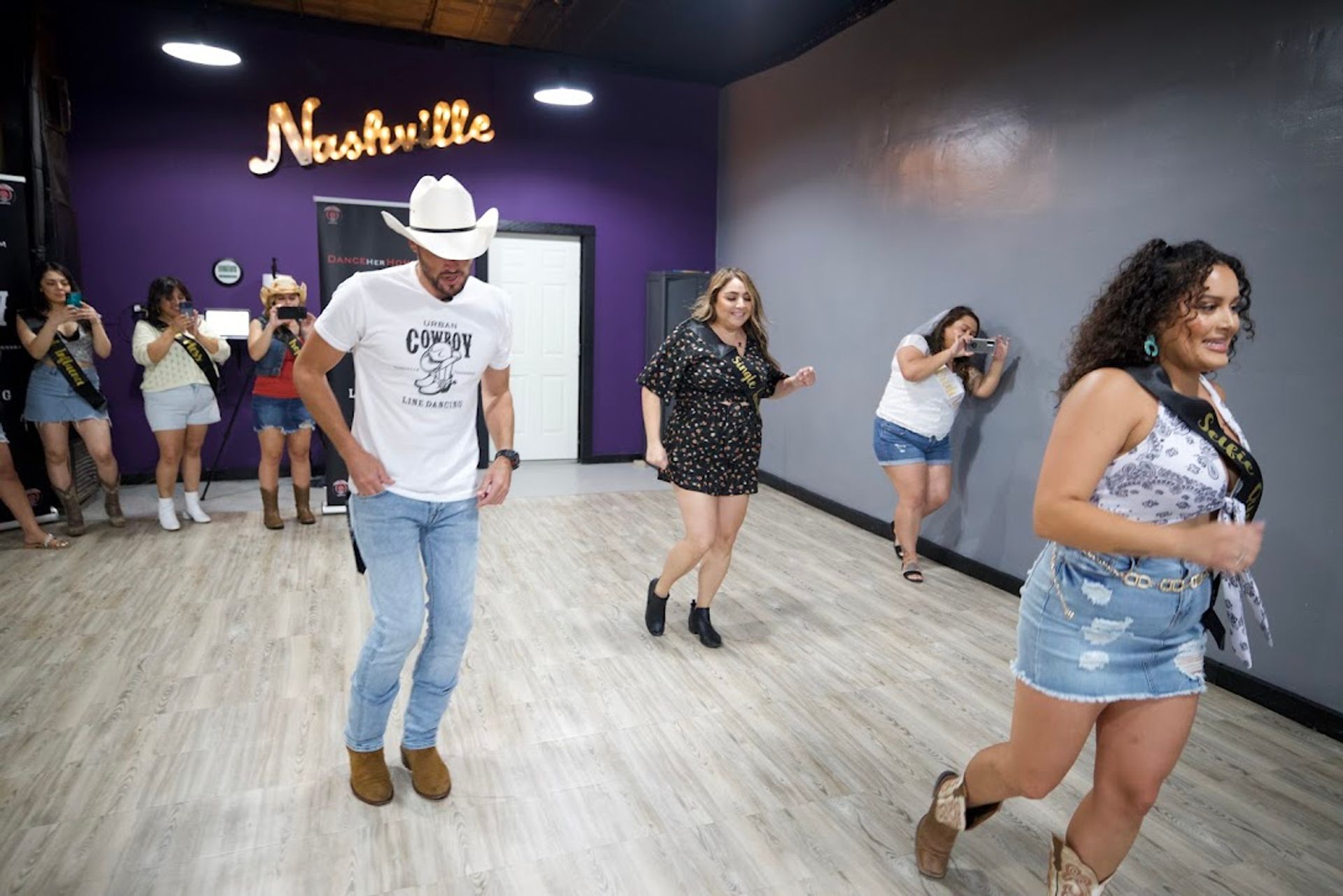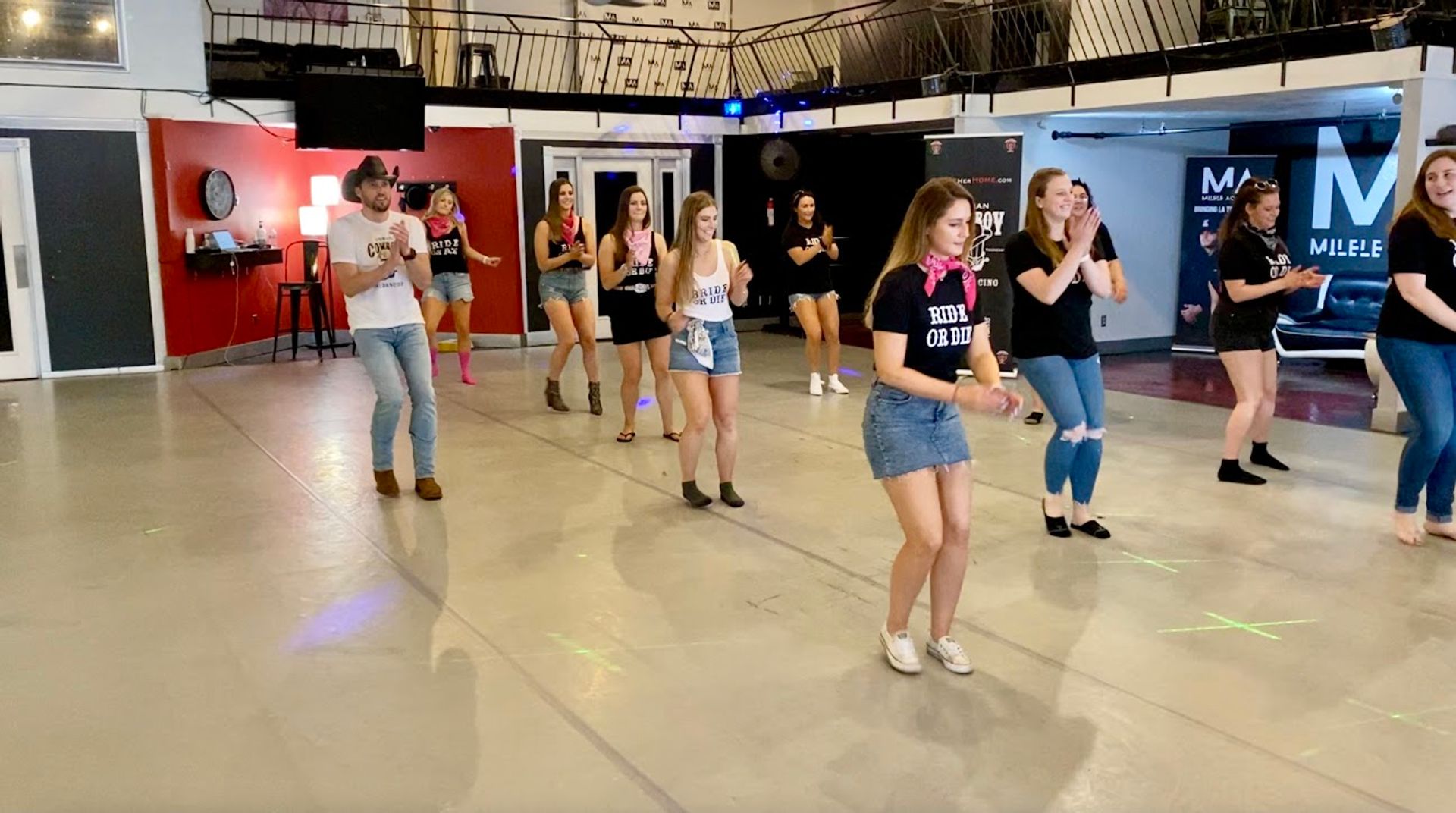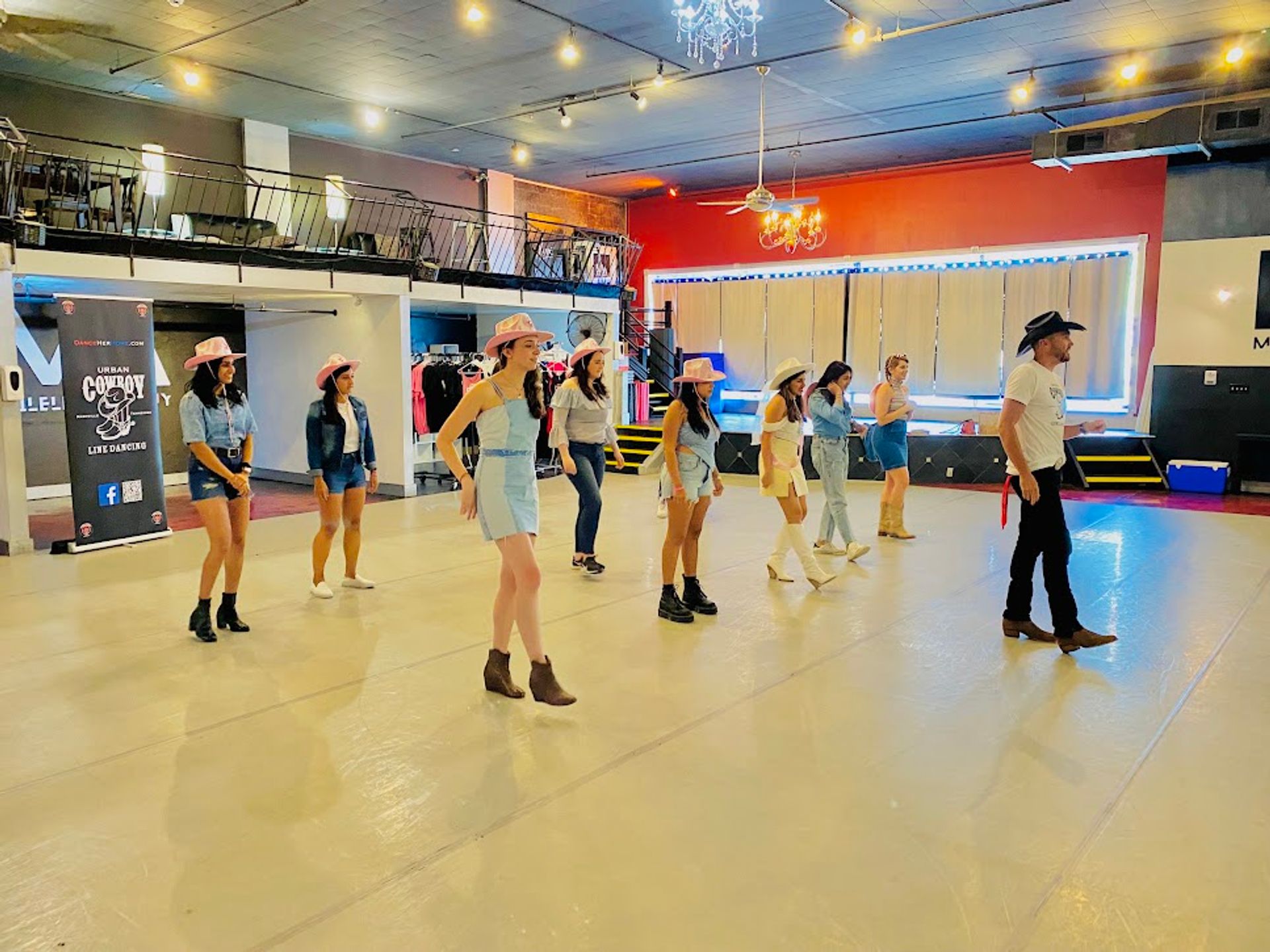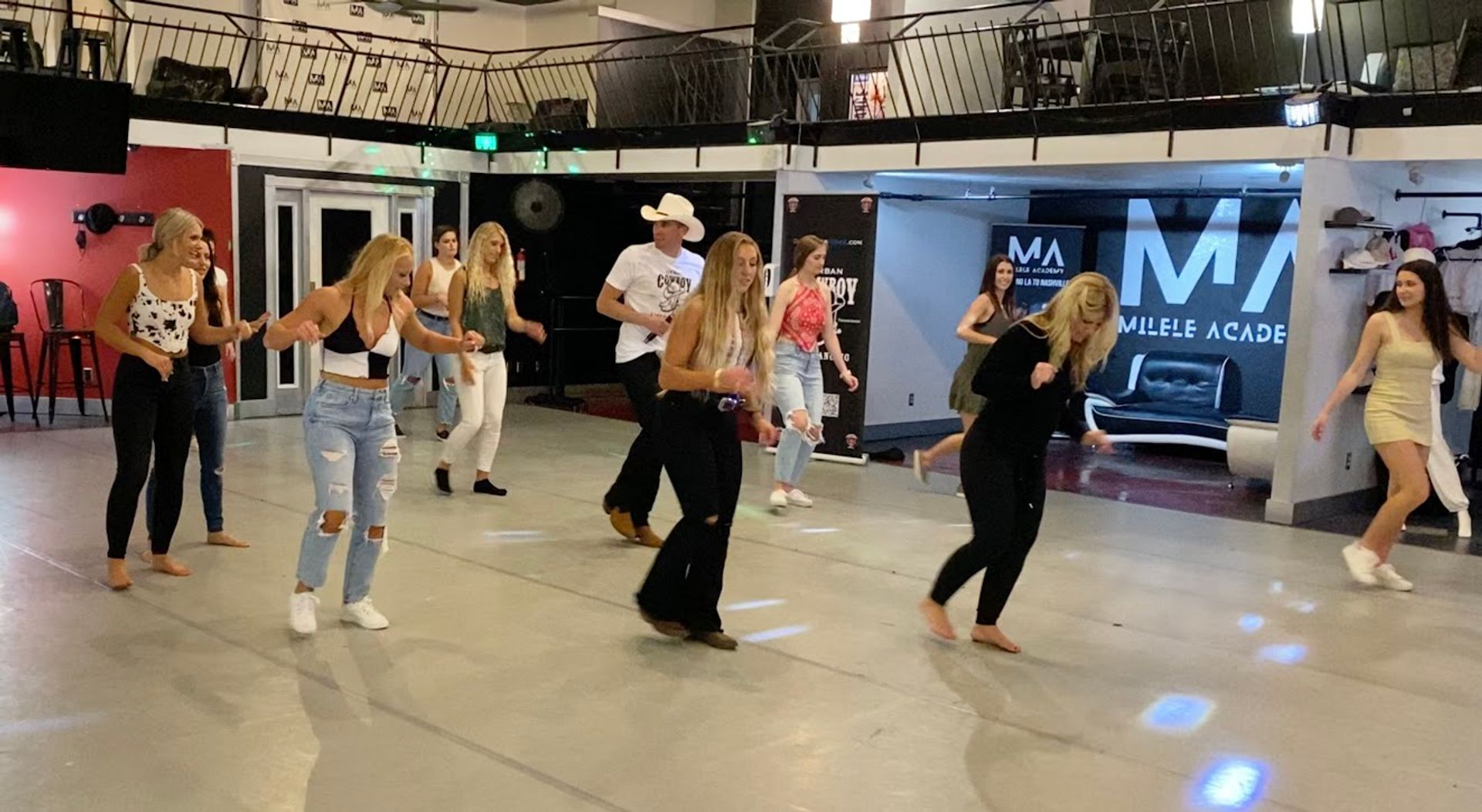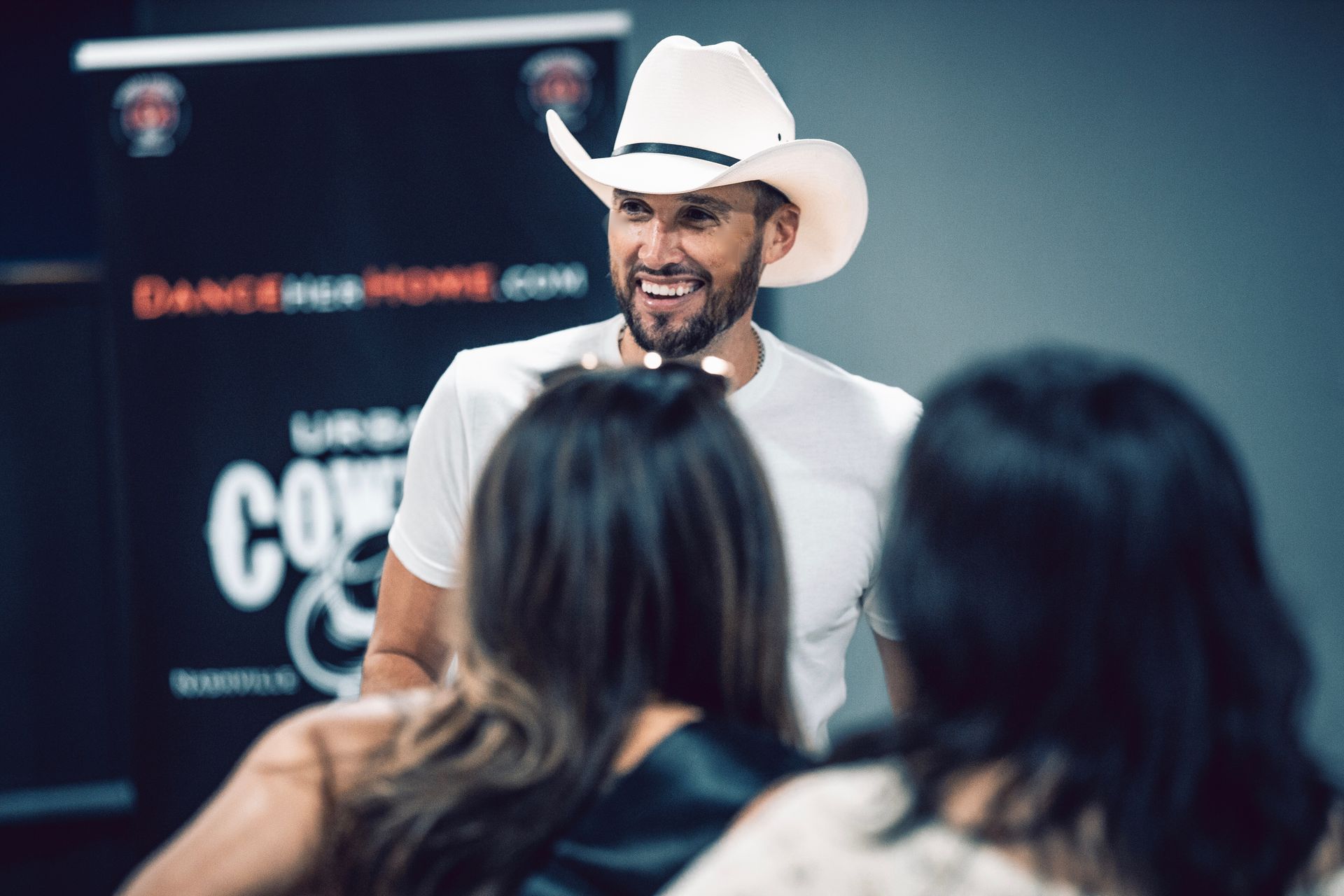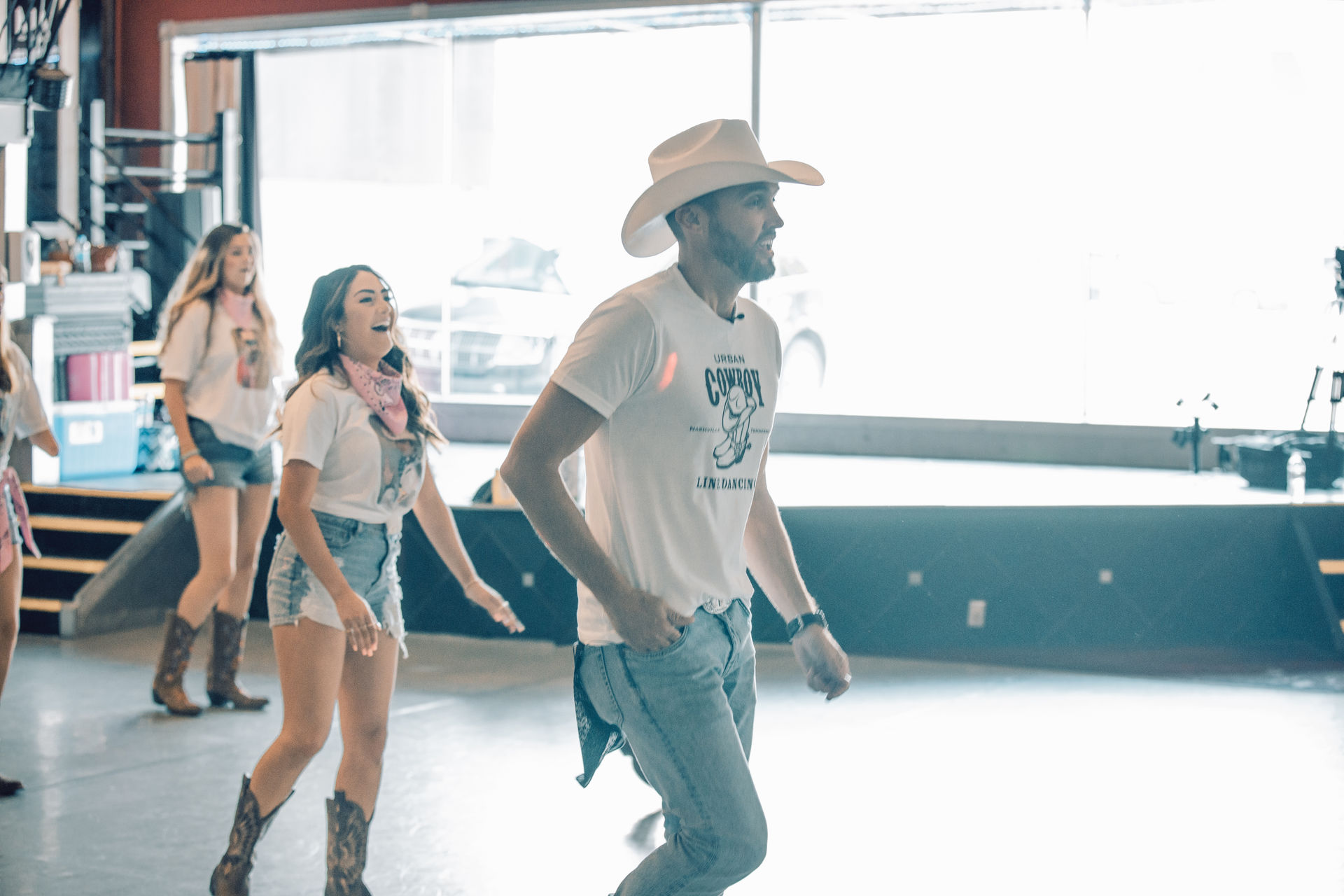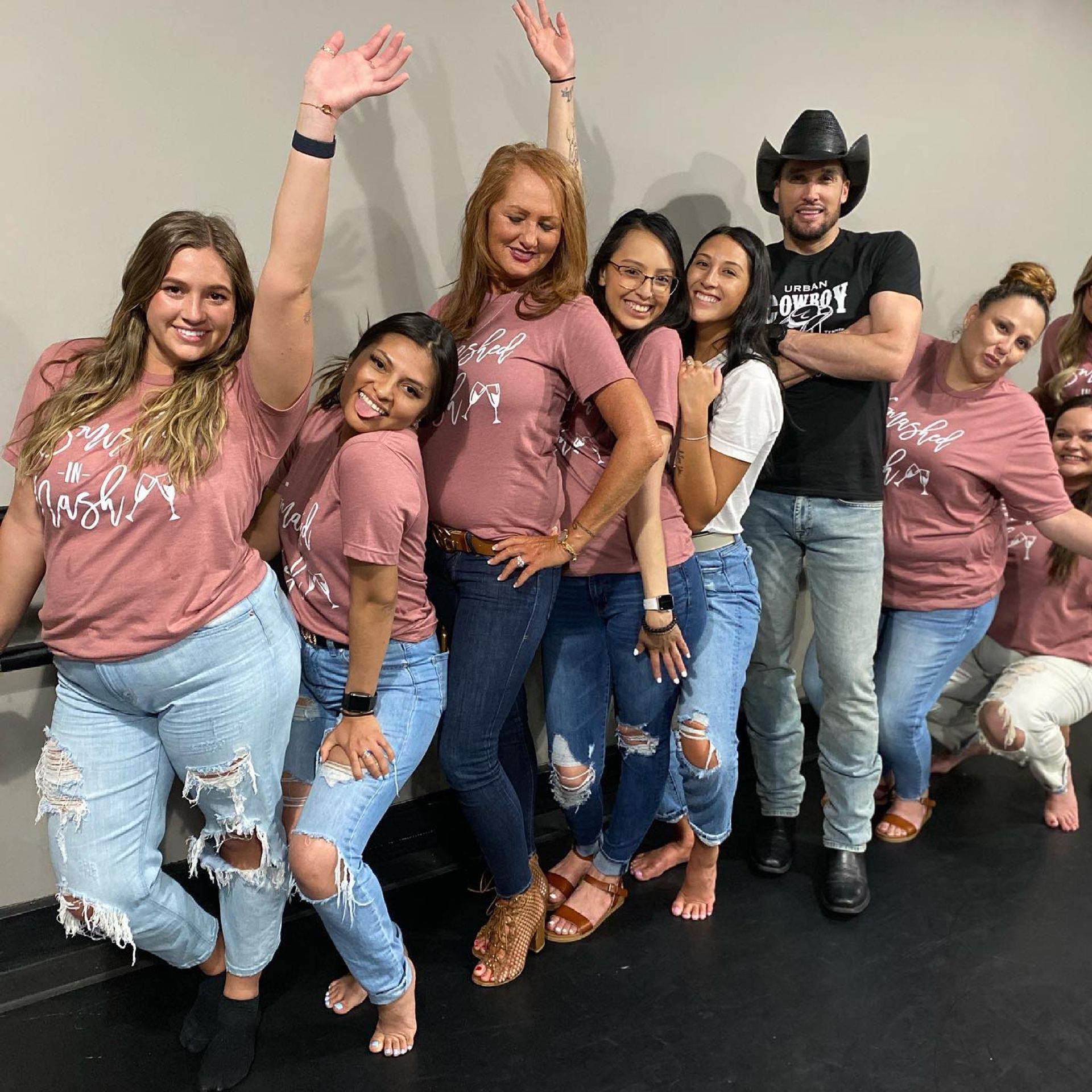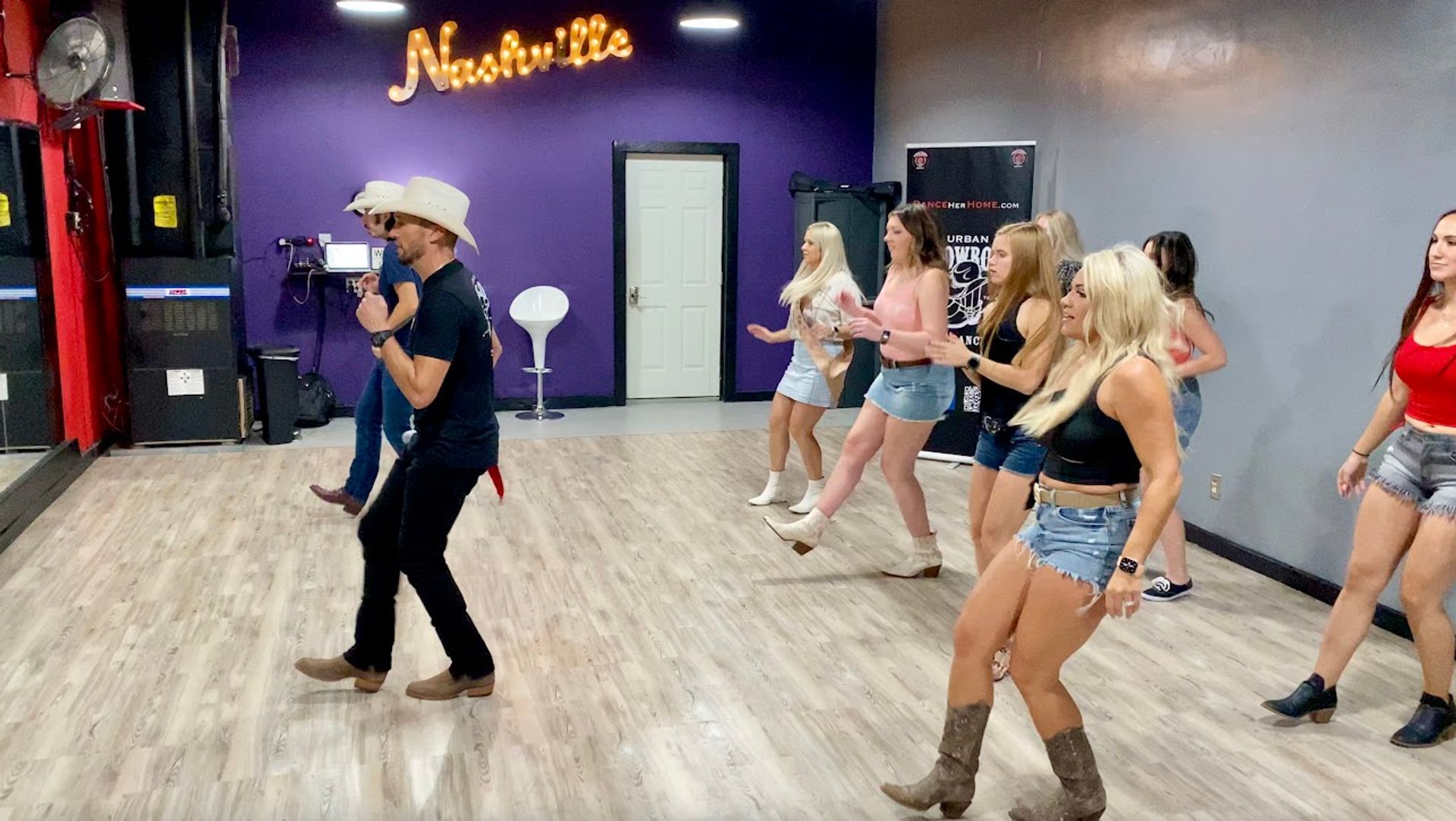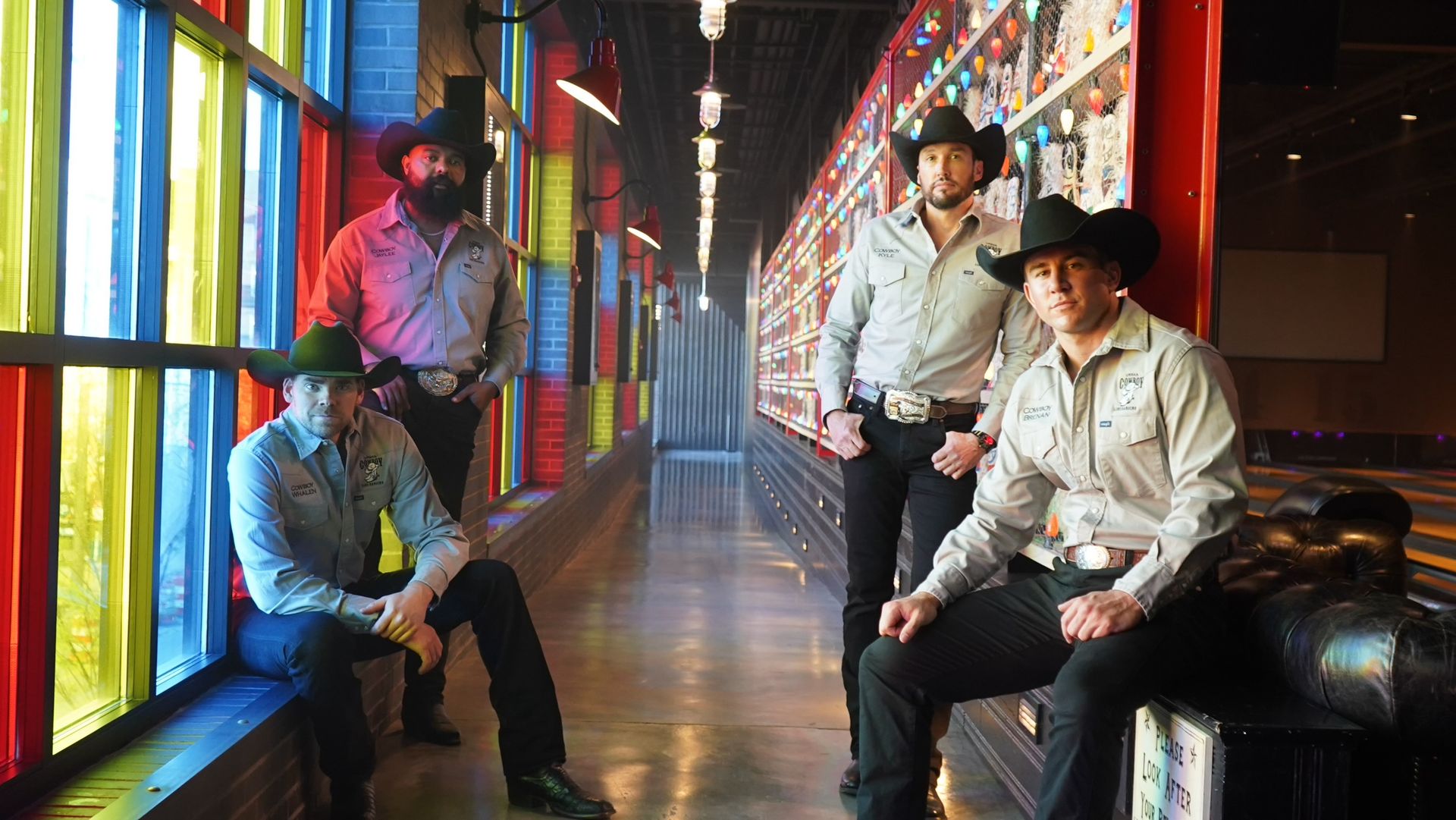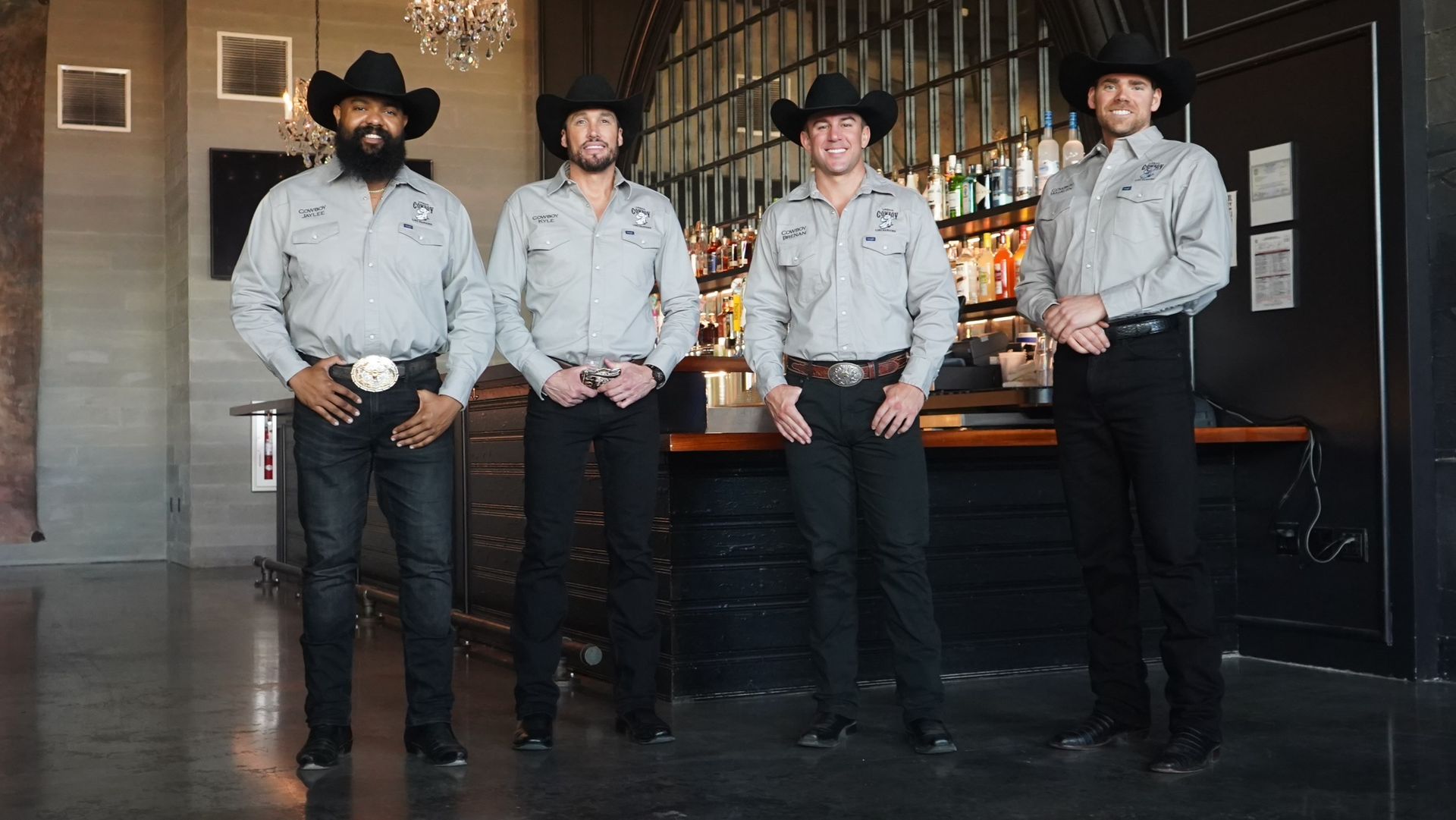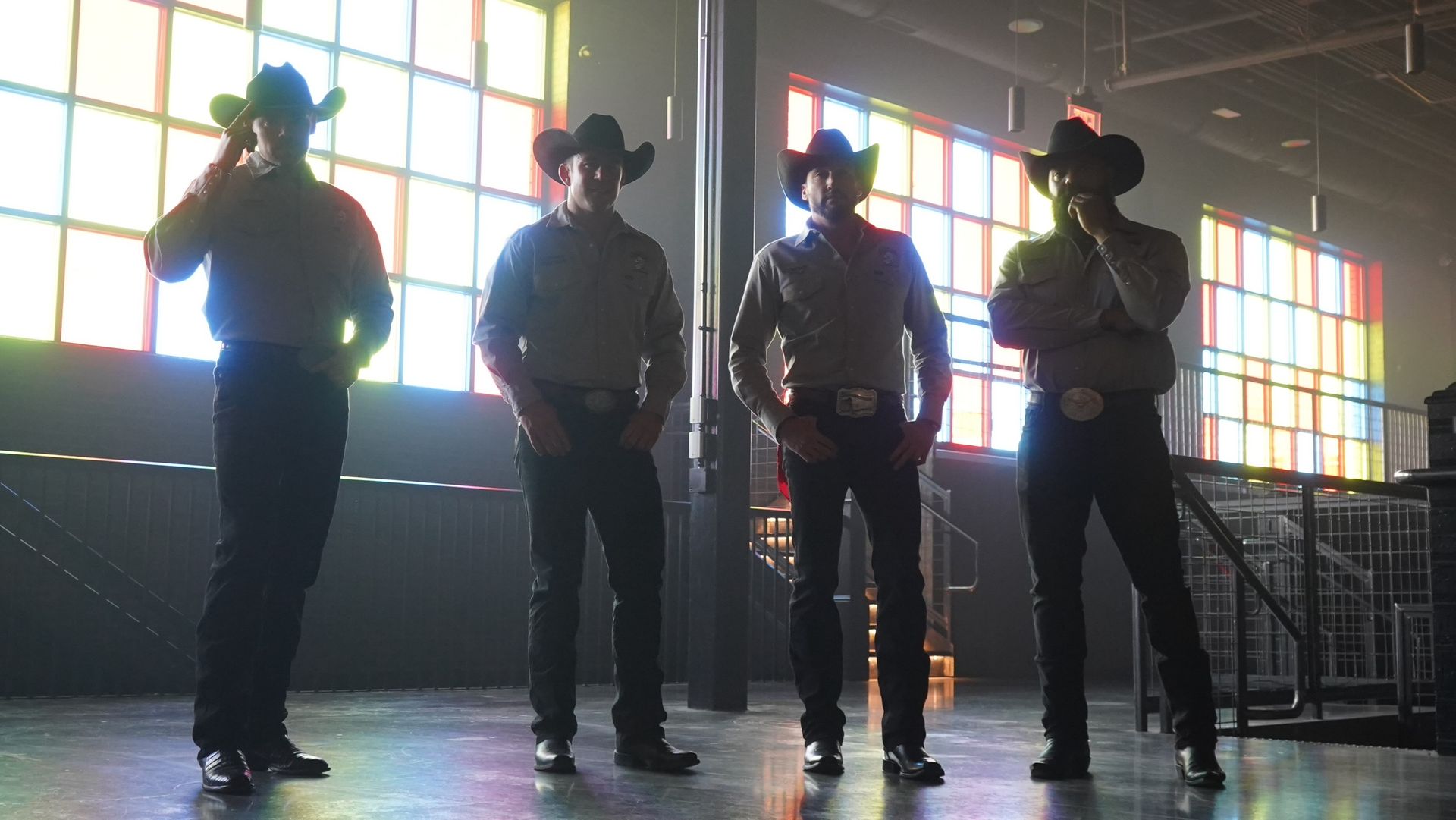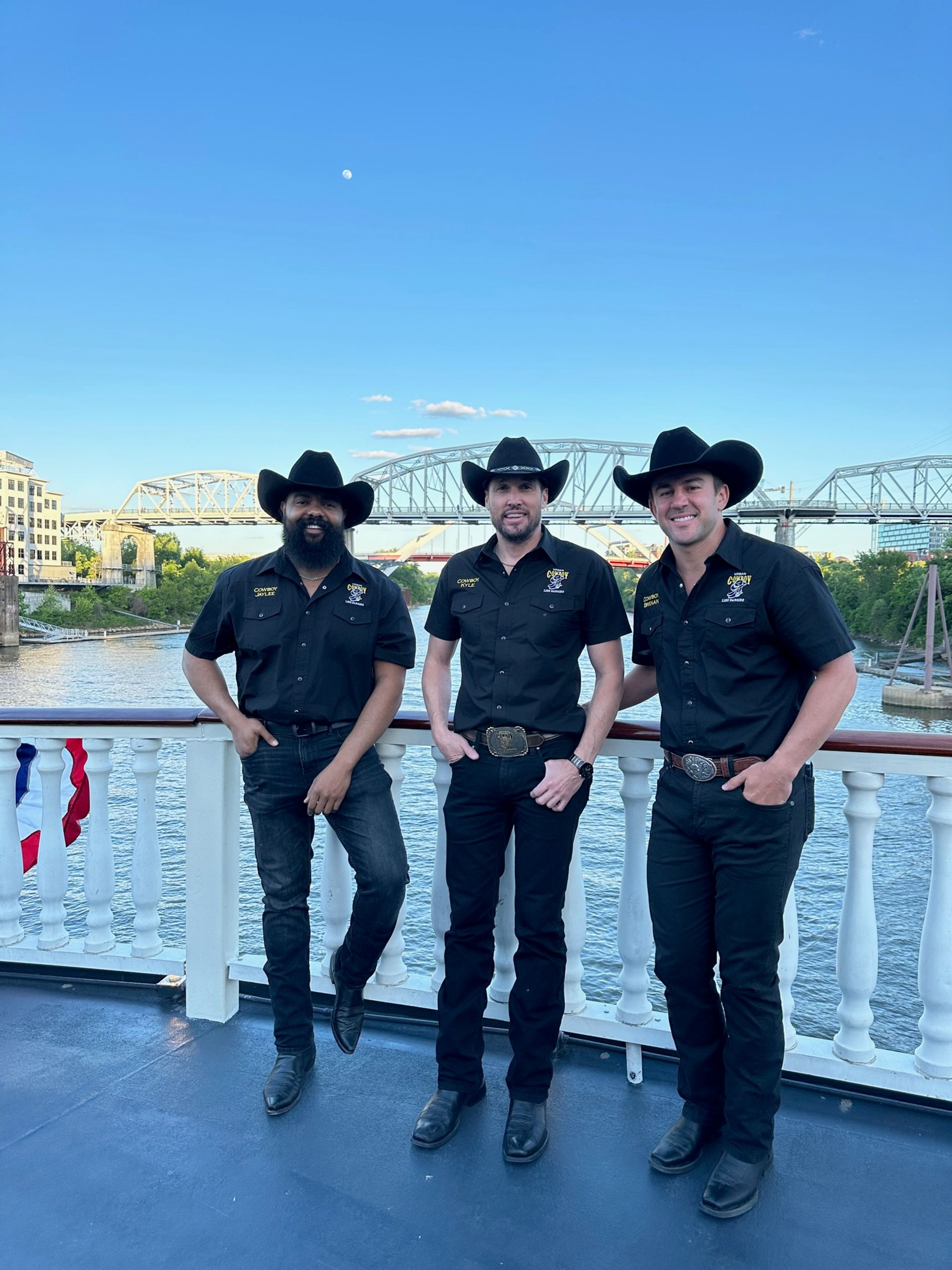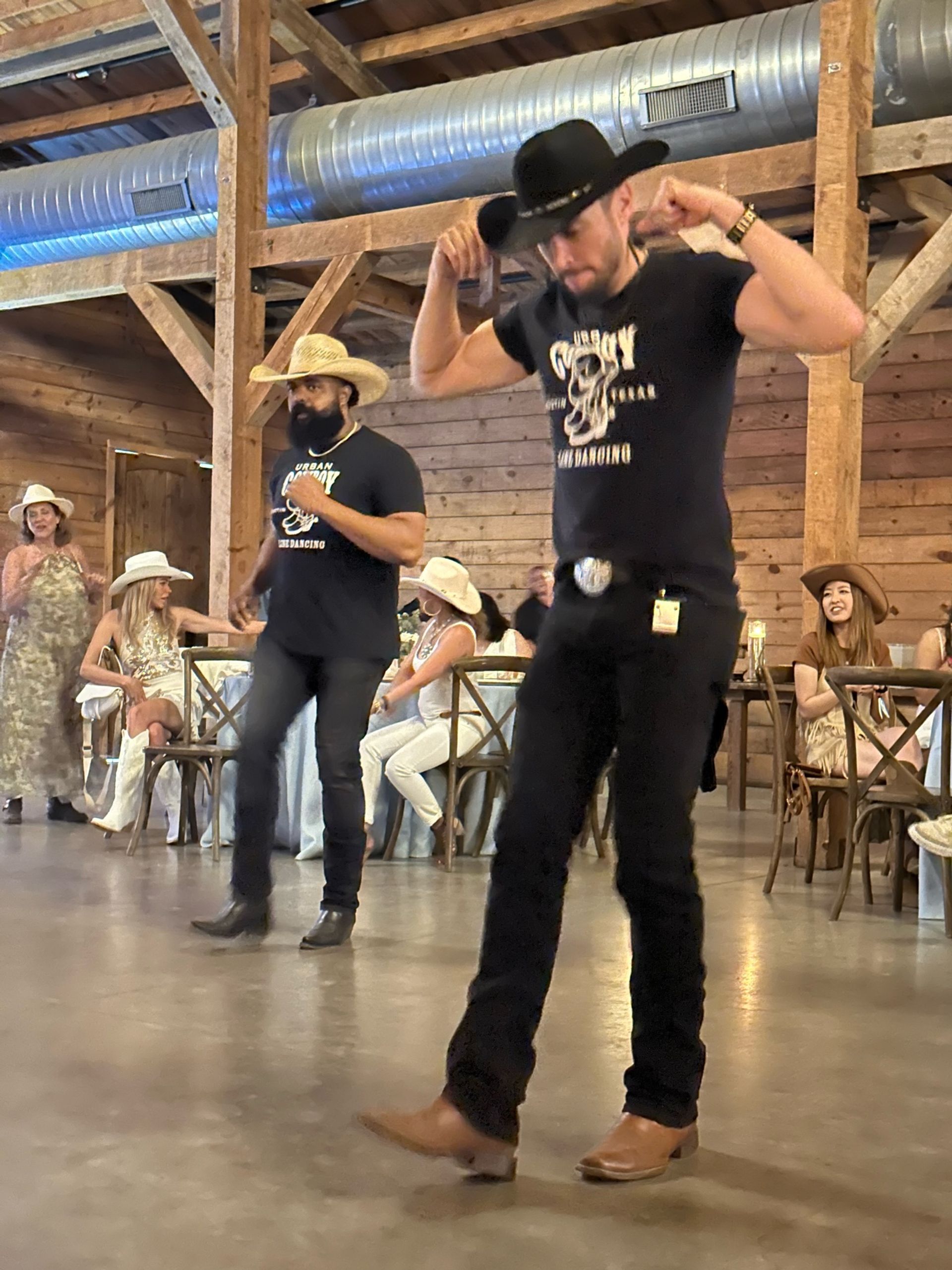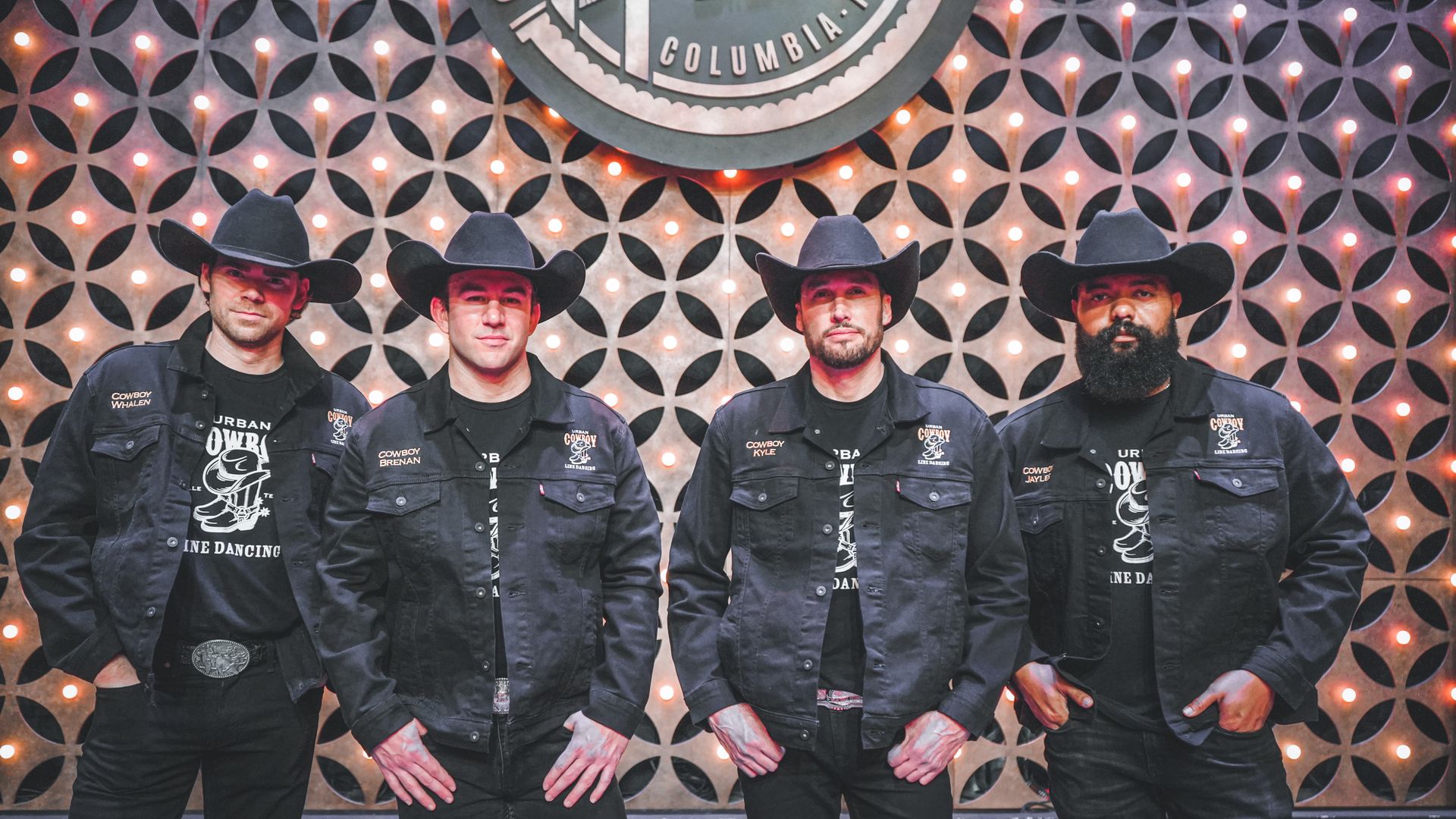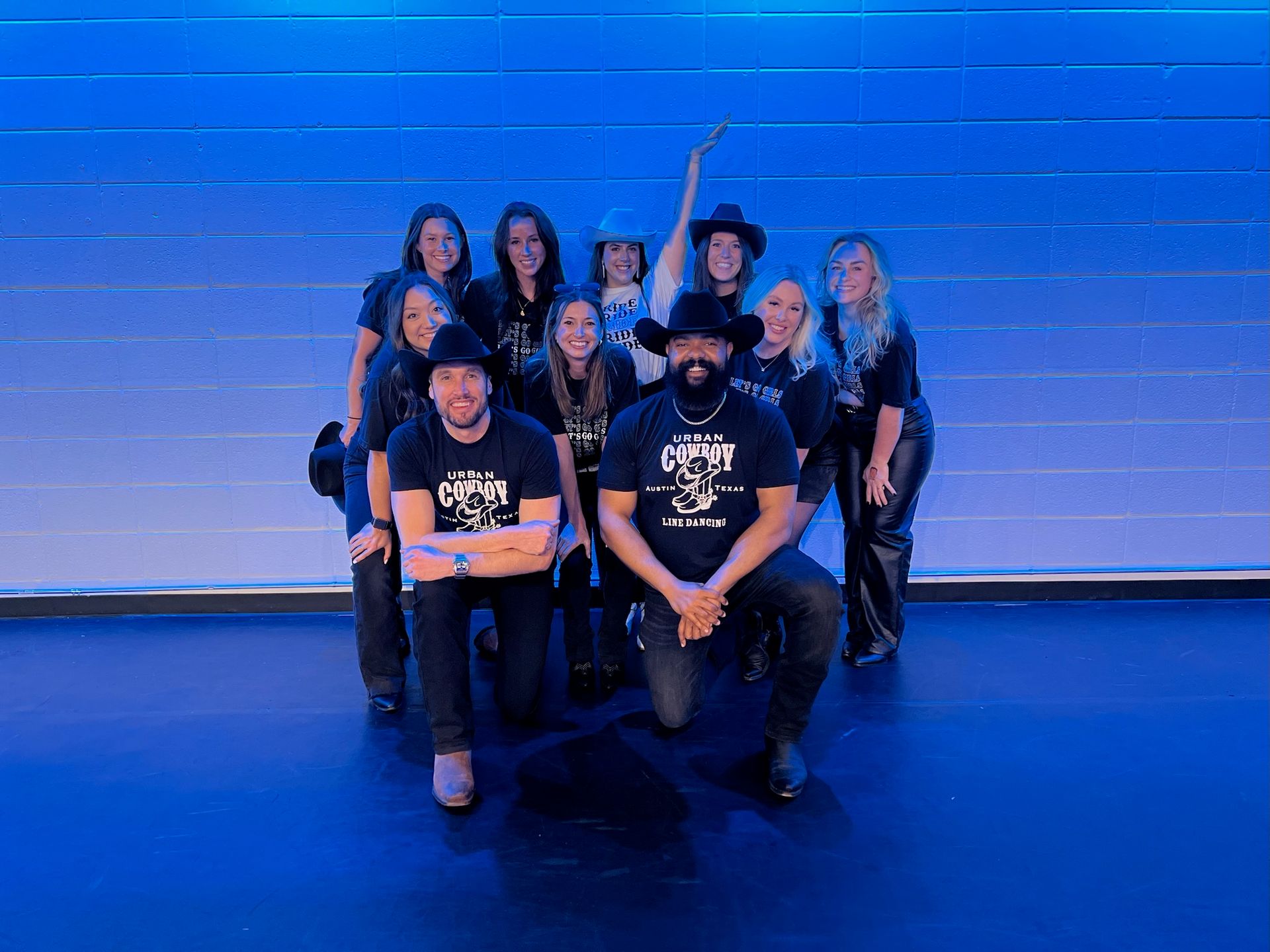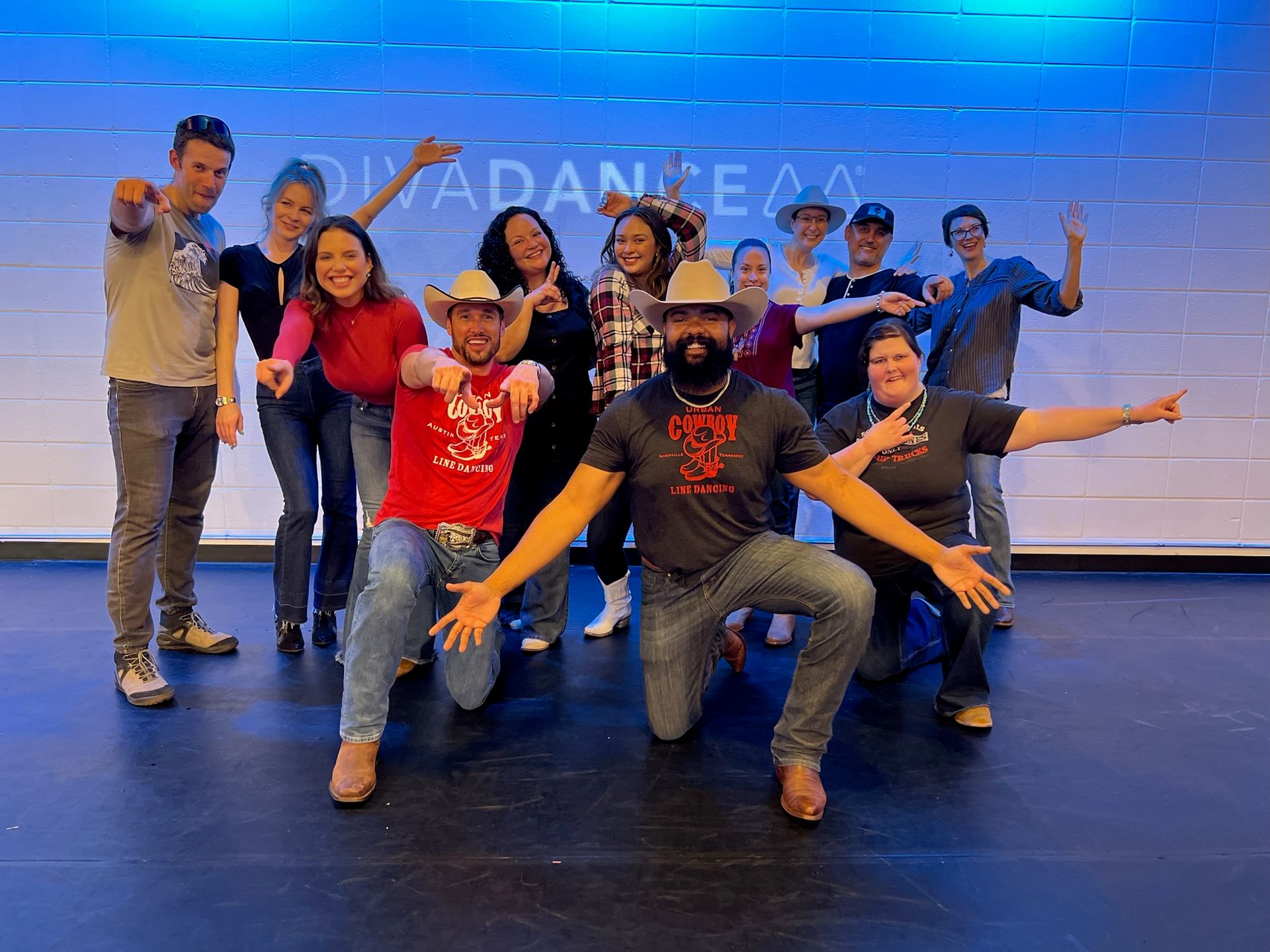 Private BYOB Line Dance Lesson in Studio with Urban Cowboy
About this experience
What you'll do:
Grab your partner (or in this case the whole crew) for a Nashville must-do—a private line dance party! You'll be tush-pushing and boot-scootin' to great tunes with the best of them at this fun party. Don't worry if you're a beginner, this class is perfect for every level of dance experience so the whole group can enjoy. Besides, you'll need these moves when you hit the Honky Tonks later!

Why we love it for your party:
When in Nashville (totally on theme for your southern celebration)
Group pics included (they'll take pics ready for the 'gram)
TikTok friendly (filming encouraged—they even have tripods for your phone cameras!)
Beginner- and expert-friendly (they teach all levels)
It's just too much fun (with the music and moves, your entire group will have a blast!)
About this experience partner:
Urban Cowboy Entertainment is a line dance company in Nashville that offers individual and group lessons for shows and events. Their goal is to teach all levels of line and country partner dancing, whether you're a beginner or have some experience, in a way that is fun and makes your party the best it can be.
Additional information:
BYOB, water, and restrooms are provided

No glass please

Flat shoes or cowgirl boots are recommended

The venue is Milele Academy (for GPS purposes)

Updated cancelation policy: For any cancellations made between the time of booking and 7 days prior to the scheduled lesson the customer will receive a 50% refund. Within that final 7-day window, only gift card credit or reschedules will be offered.
Location
1919 Church St, Nashville, TN 37203, USA
Cancellation Policy

moderate Cancellation Policy
50% refund on cancellations with 7+ days notice. No refund within 7 day window.
What other parties are saying
Jaimee H.
roya a.
11/10 — cowboy whalen was a total smoke show and made it so fun for everyone !! we had girls that weren't too sure about this whole thing and ended up having the best time !! we were literally so sad when it ended and wished we could've added more time
Rebecca G.
Cowboy Whalen made it such a great time !
Mattison S.
We had a great time at our line dancing class! Definitely a great way to get in the Nashville spirit and have some fun with your group! We learned 3 line dances and none of them were very difficult so even if you aren't a dancer, you can enjoy it! So glad The Bach App had this on their suggestions of things to do in Nashville!
Megan F.
A must in Nashville, perfect event for our group of 13. Highly recommended! 🤠
Melanie S.
Emily
A must do in Nashville! It made us feel extra country. after class, we took our new moves to the bar and everyone was obsessed.
Allison K.
Betsy D.
Emma H.
Everyone was super nervous about this but I think it was one of the best things we did this weekend! Both instructors were super helpful and taught everything at a slow pace, so everyone was able to do it well. And we were legit line dancing throughout every song every single night all weekend thanks to this class. I would definitely do it again!!
Samantha L.
This was incredible - Kyle was a great teacher and we all had so much fun during the class. This is a must do activity!
Samantha S.
This was definitely something fun to do if you're looking for a real piece of Nashville. The place is large enough that our group of 15 was able to learn the dances with no problem.
Hanna L.
We had so much fun dancing! Kyle made this fun and easy.
Mikenah R.
So much fun! And the instructor is quite attractive!
Camryn D.
Super fun and easy to learn.
Morgan J.
Jen H.
Such a fun experience!! I would do it again!
Brooke P.
This was super fun! The company was great with communication and our instructor made everyone feel comfortable! Great bonding time for the group! Would highly recommend!
Book Your Experience
Choose a Booking Option
Groups of 5-9
Let us know the name of the guest-of-honor at checkout.
See Availability
---
Groups of 10-14
Let us know the name of the guest-of-honor at checkout.
See Availability
---
Why Book With Batch?
All Your Parties on One Account
With over 30 cities and counting, you can plan all your parties on Batch. We'll save your information and preferences to make booking a breeze.
Party Planning at Your Fingertips
Download our app for access to party planning tools like polls, shared itineraries, and expenses.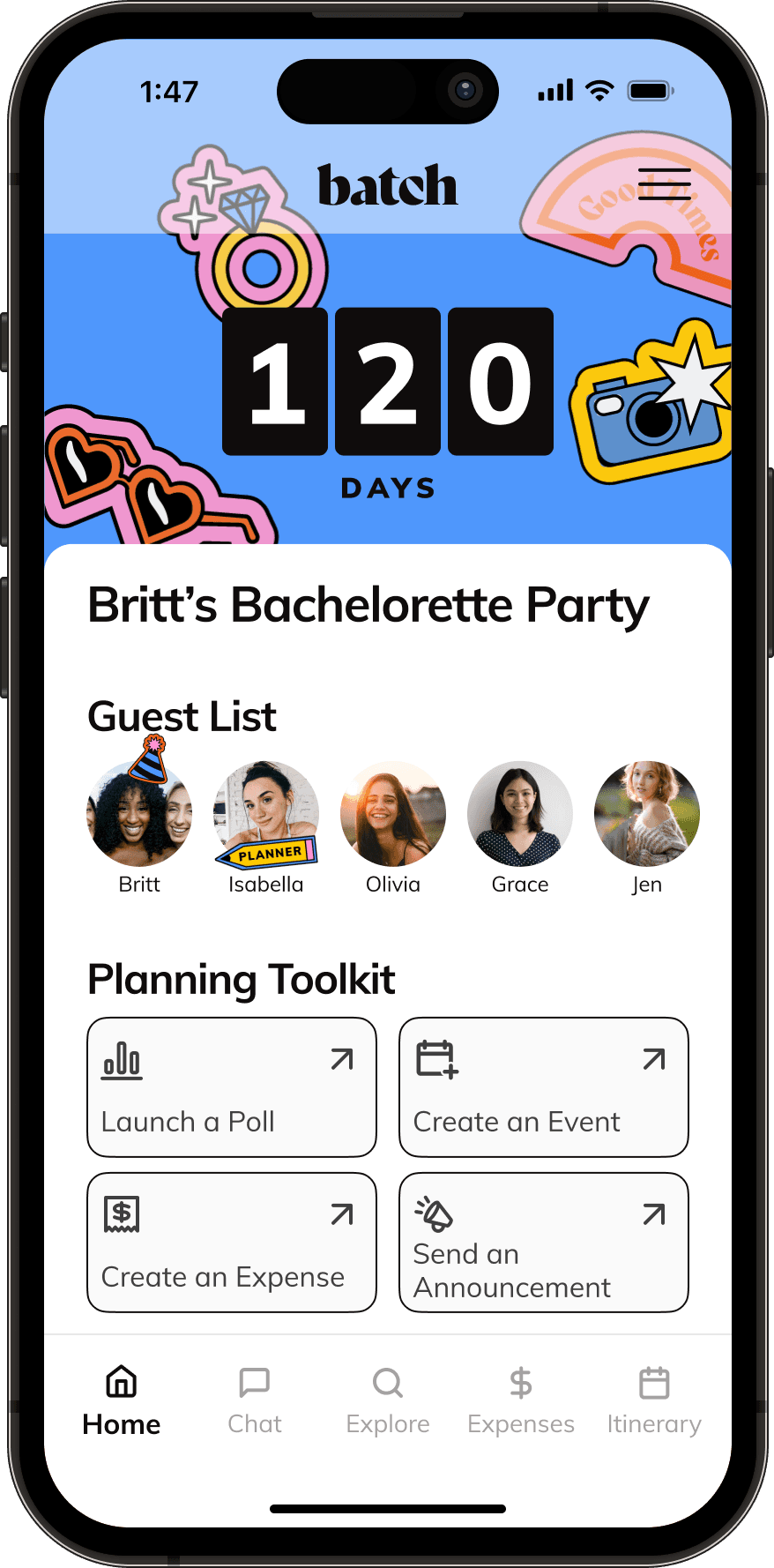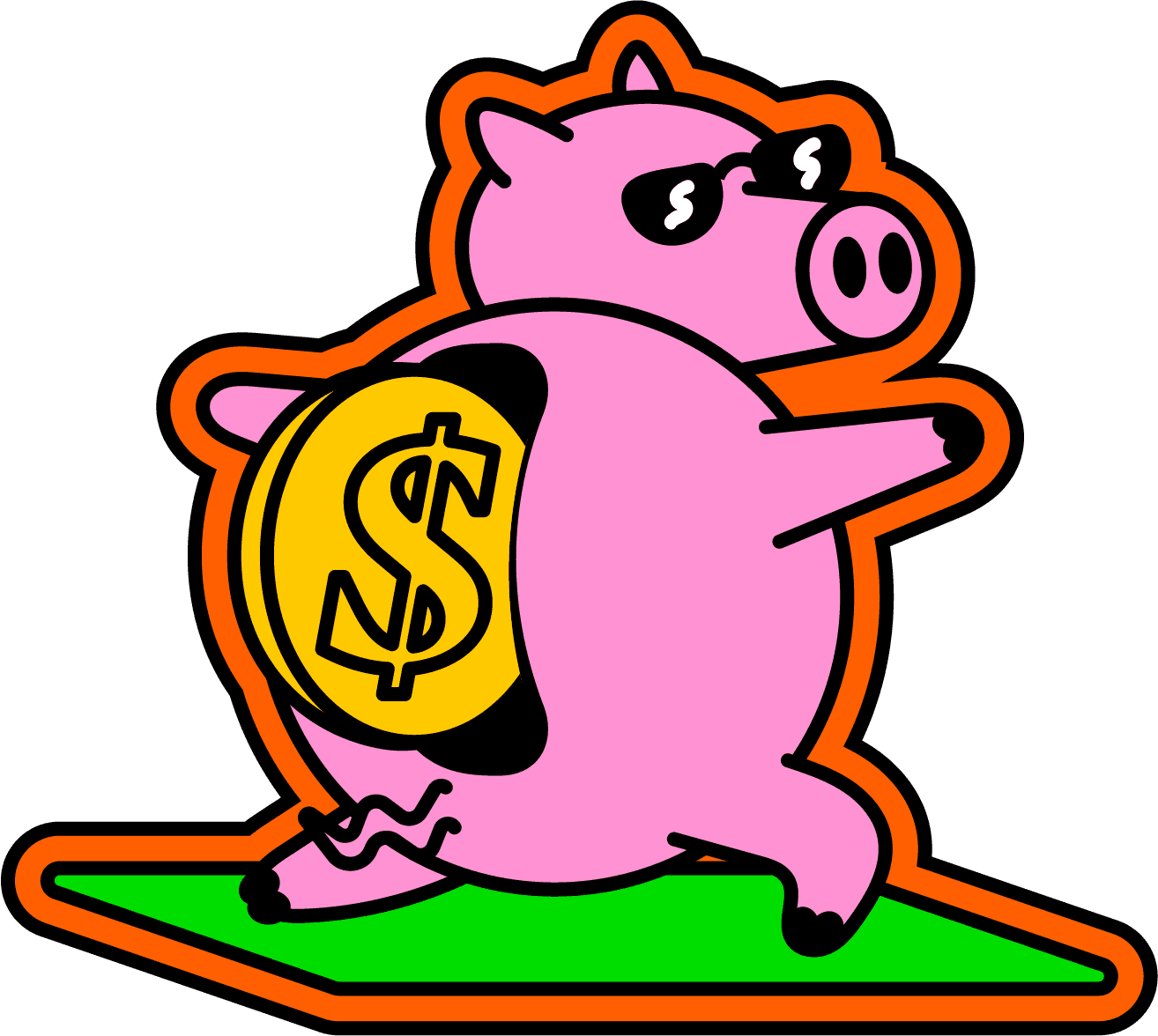 Book More, Save More
As a Batch member, receive exclusive discounts and first looks to our best party experiences! From transportation to private chefs, we're here to help.