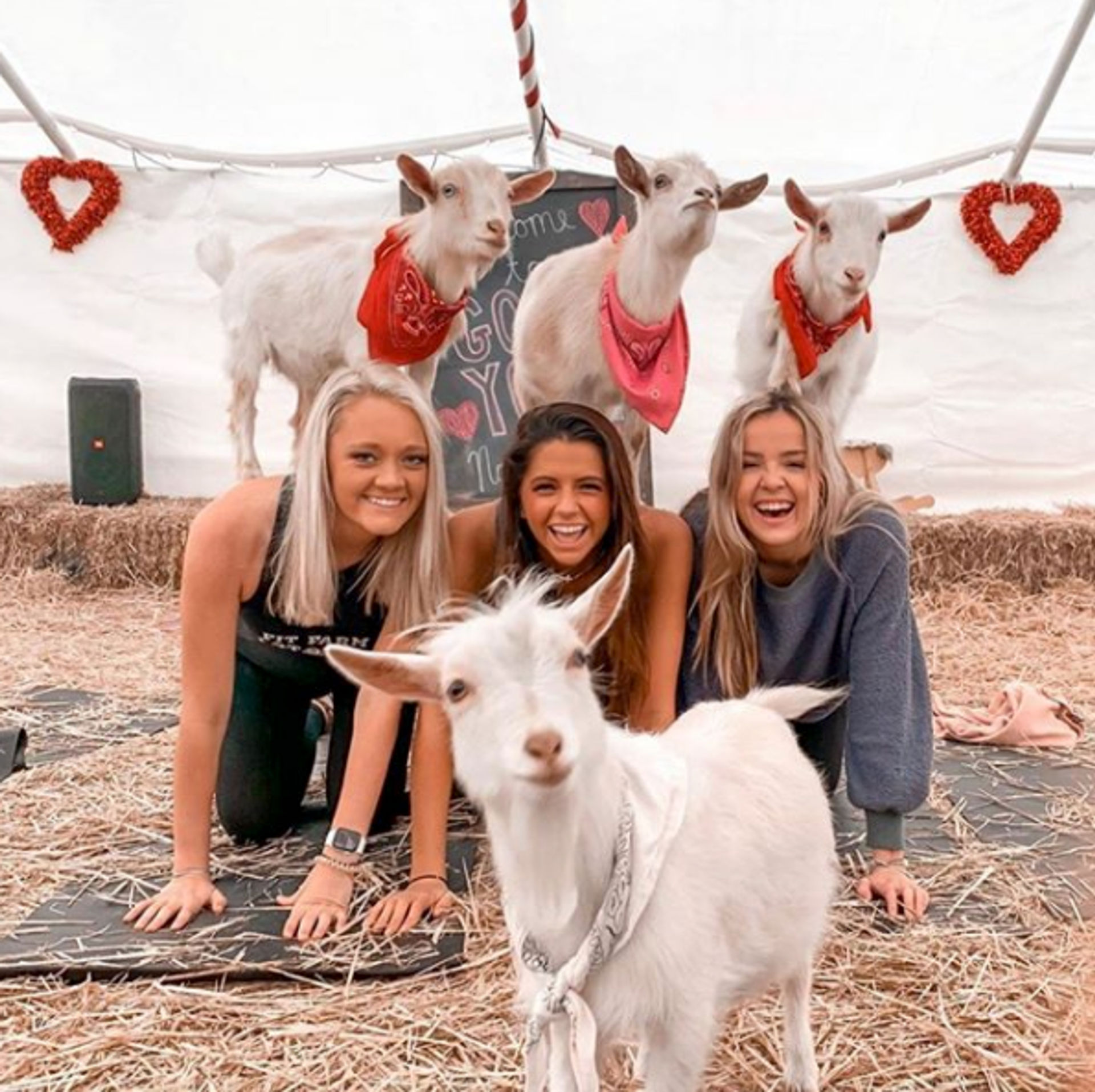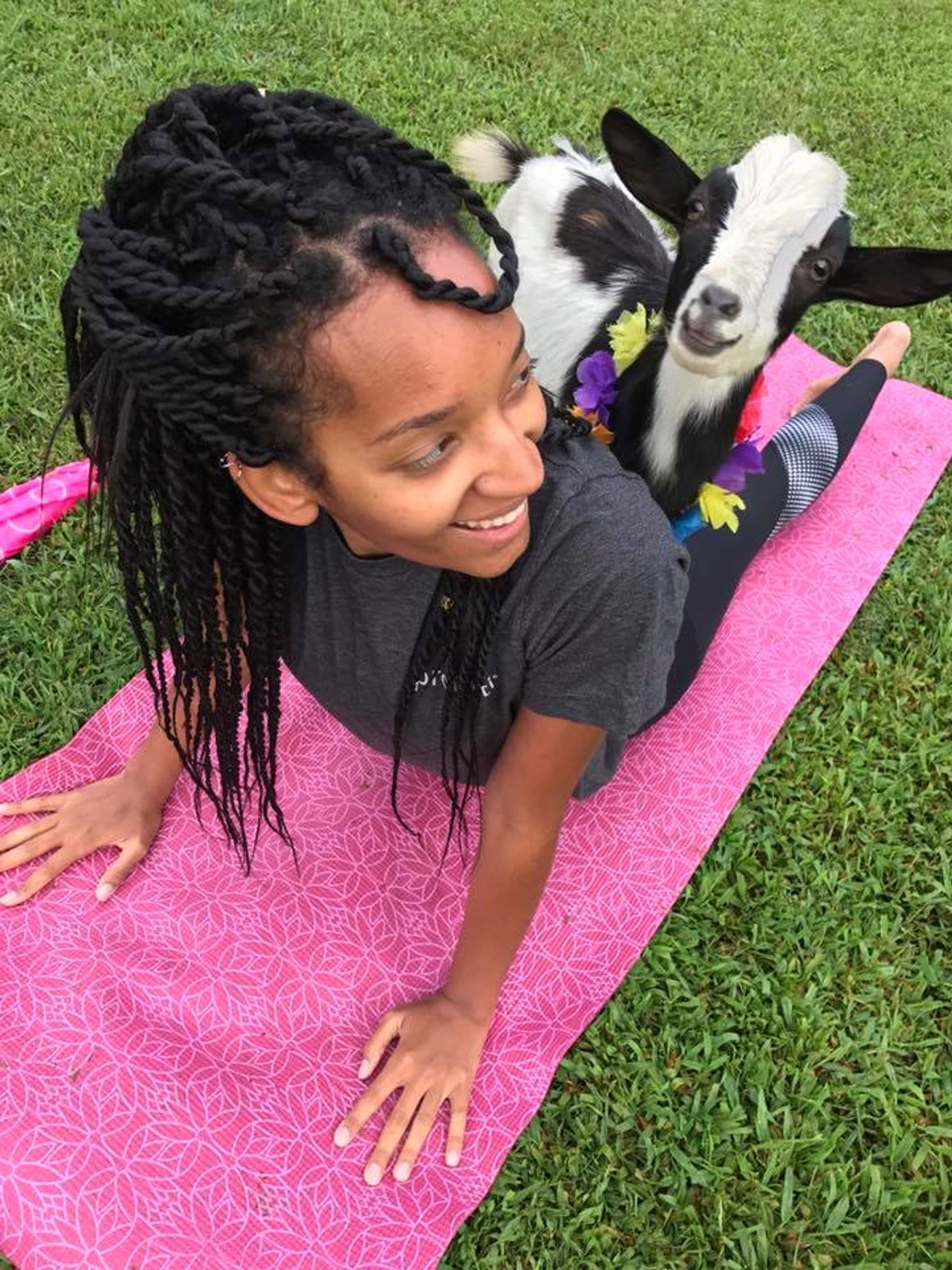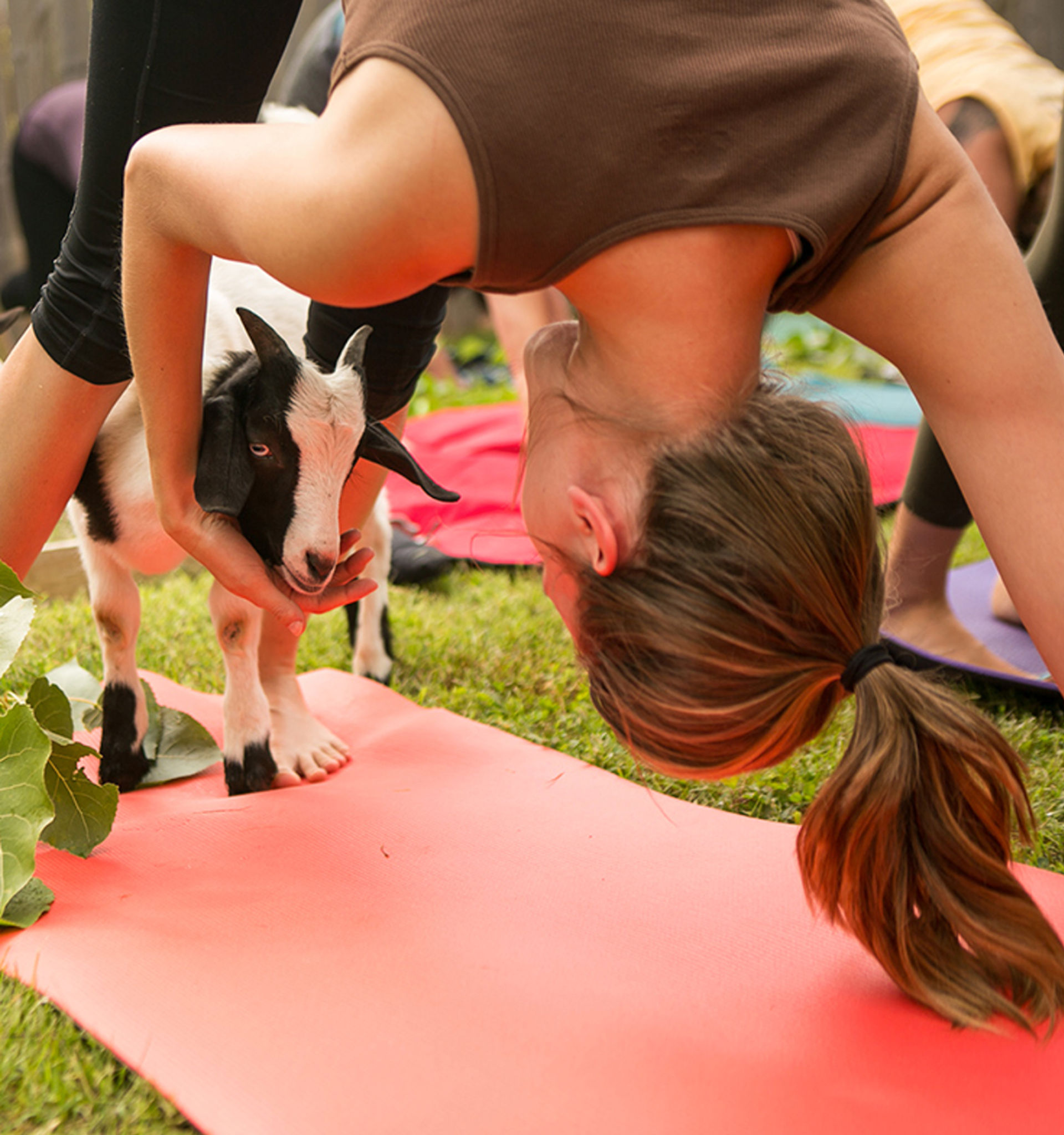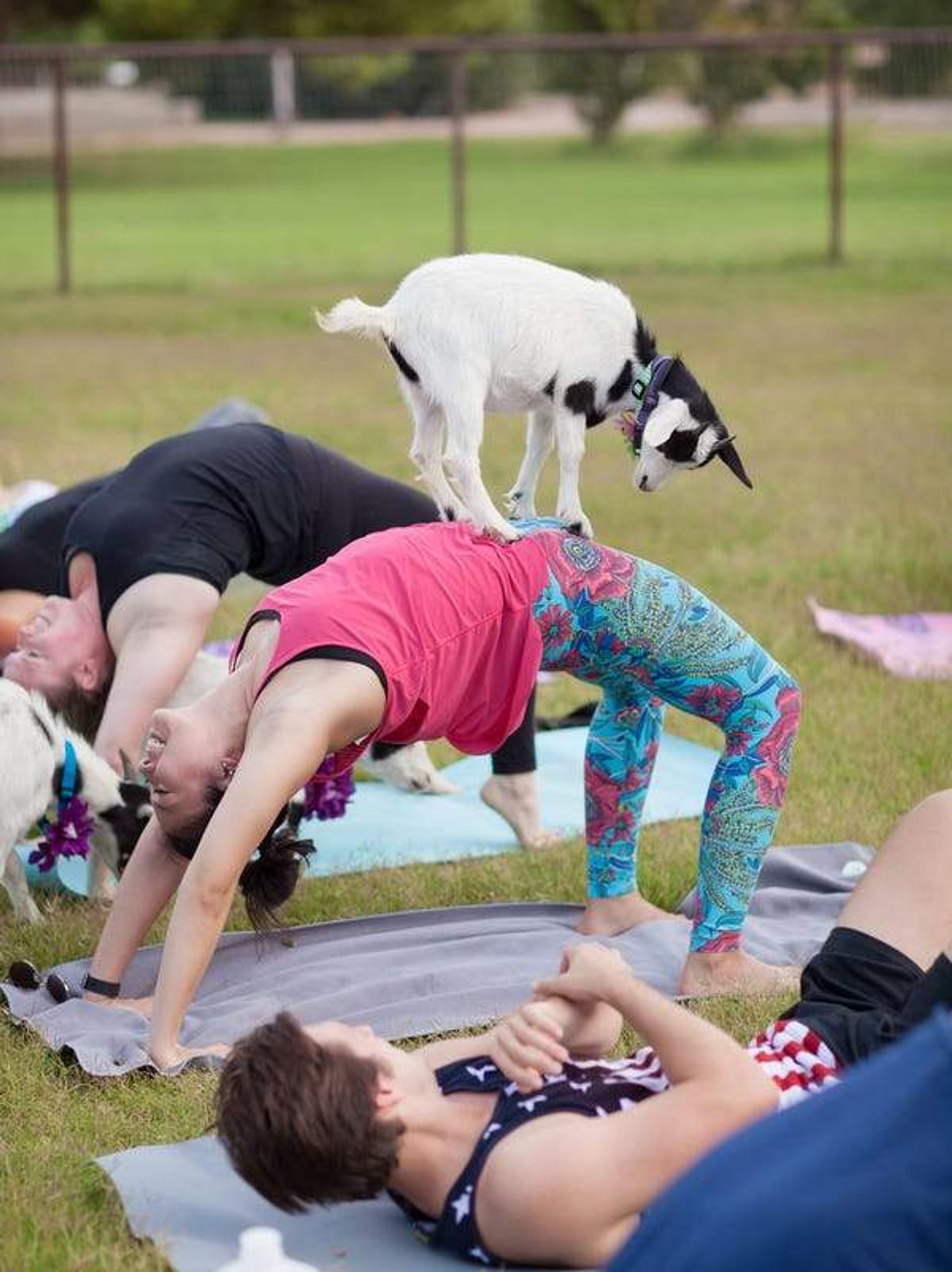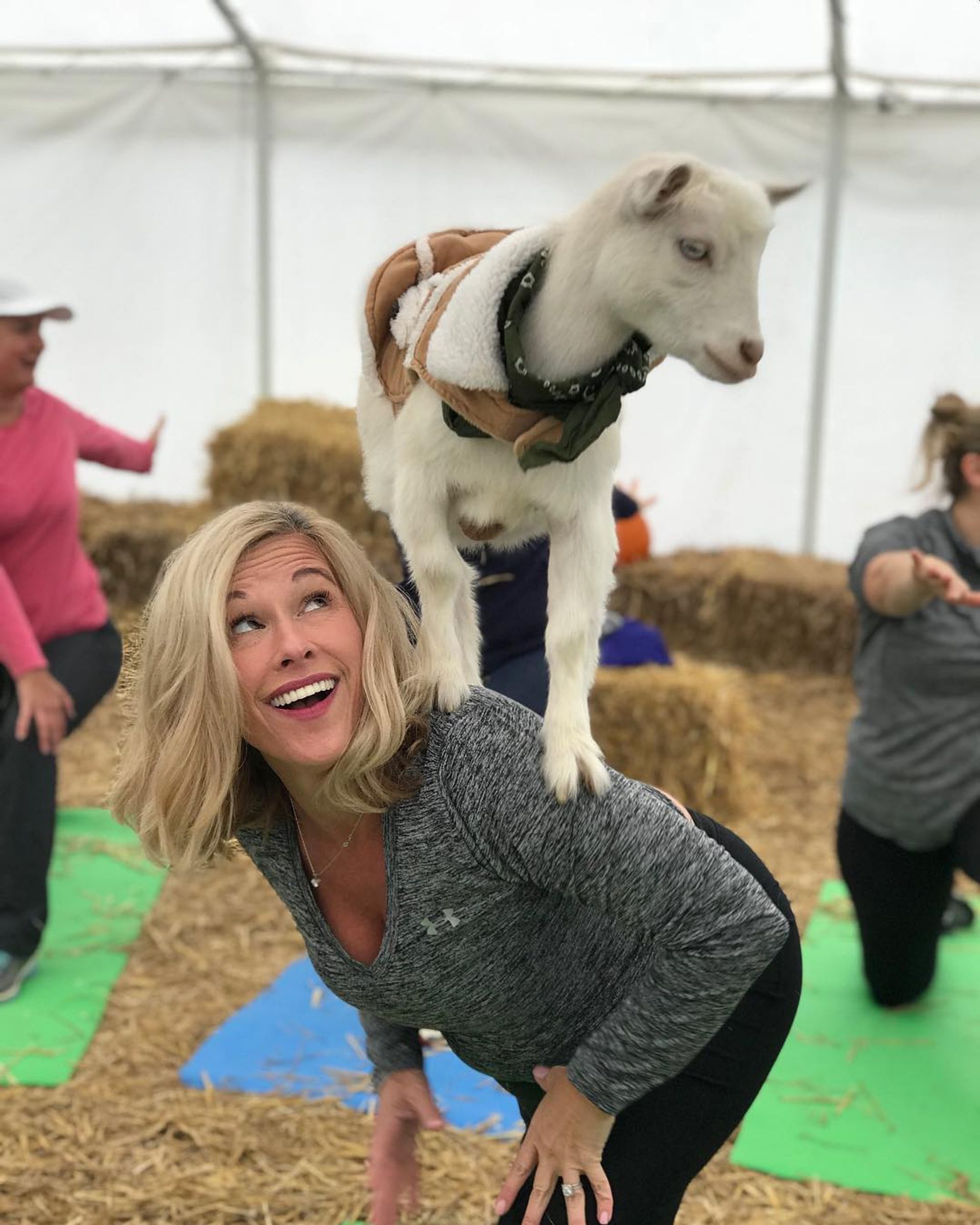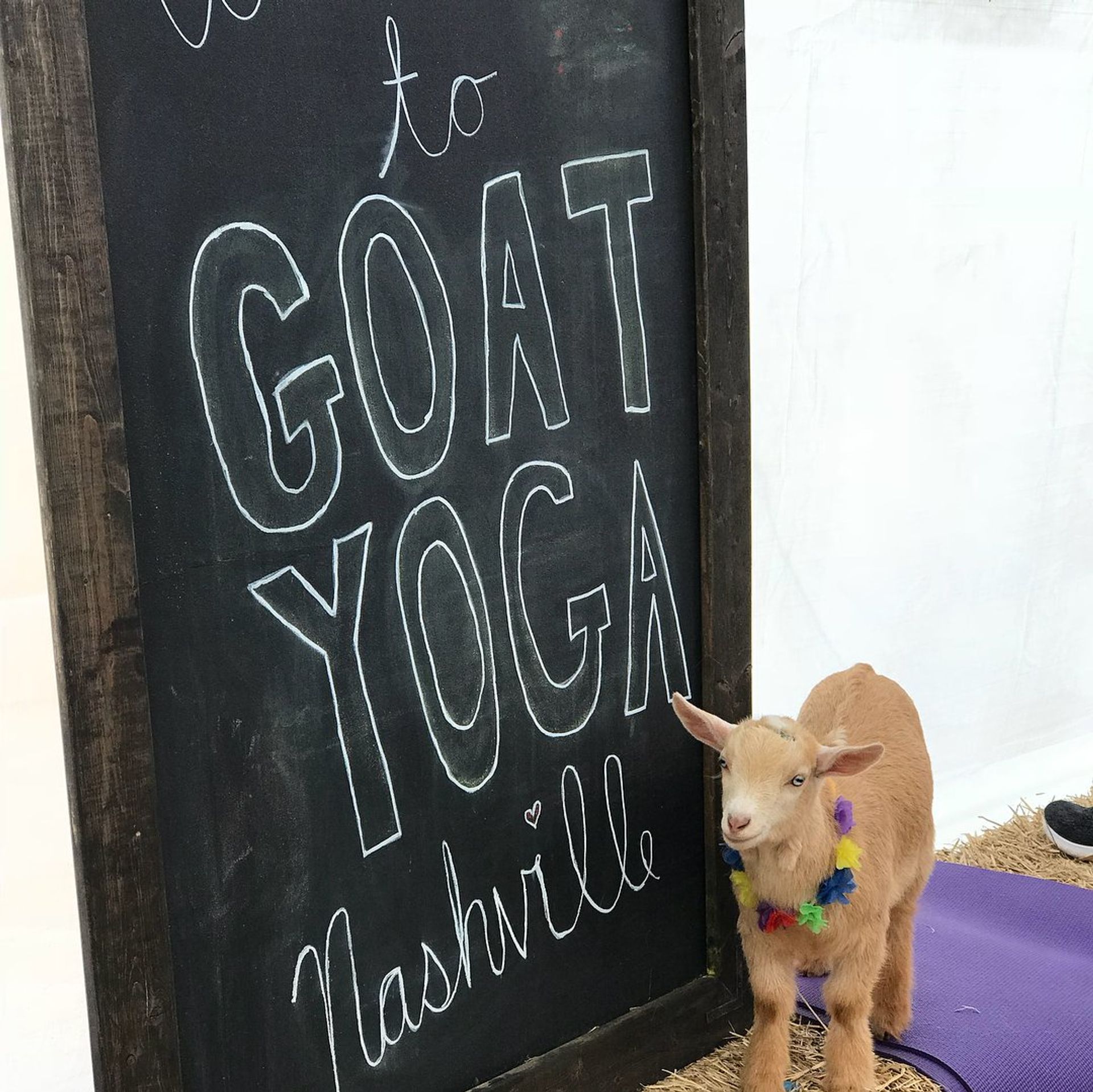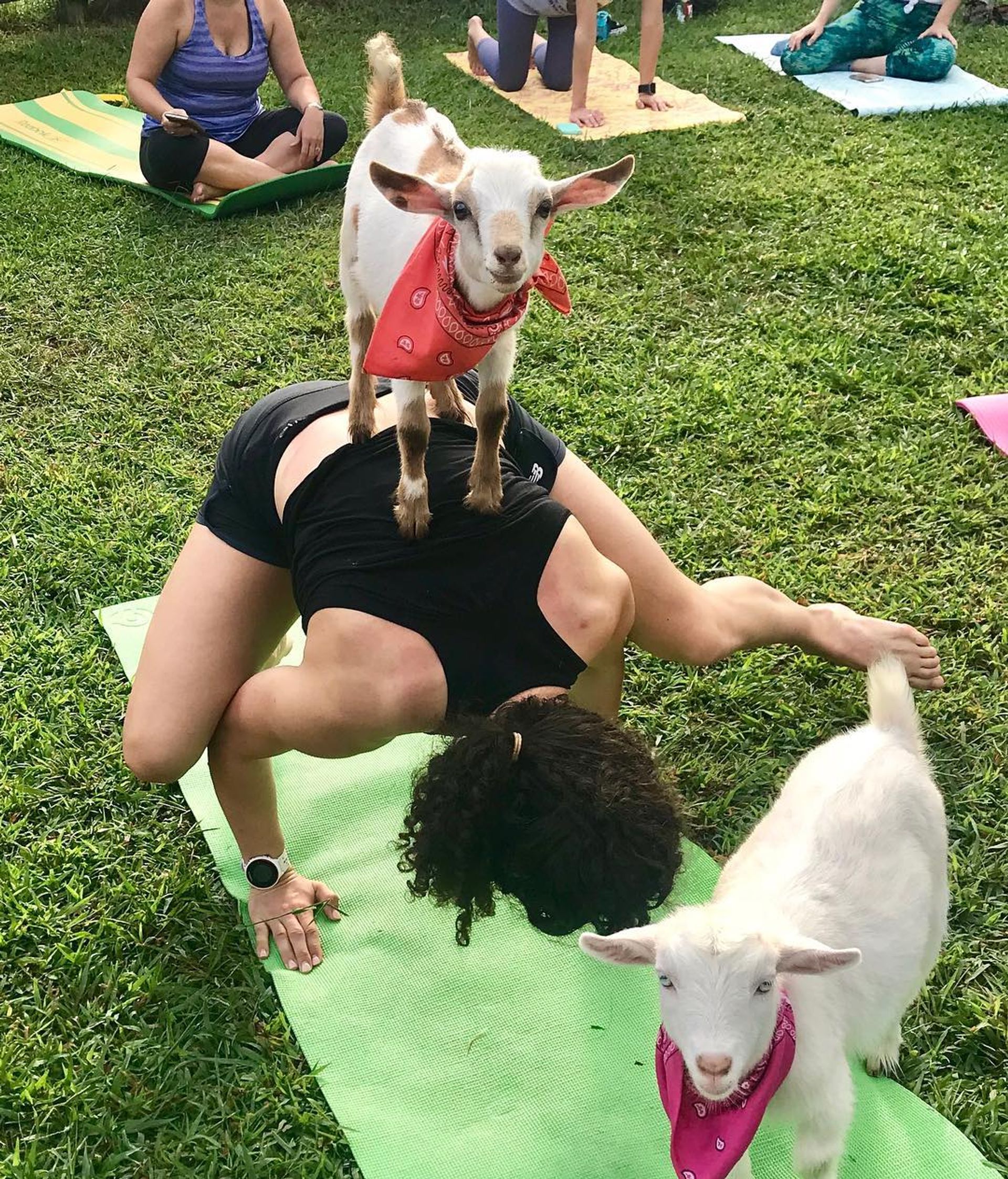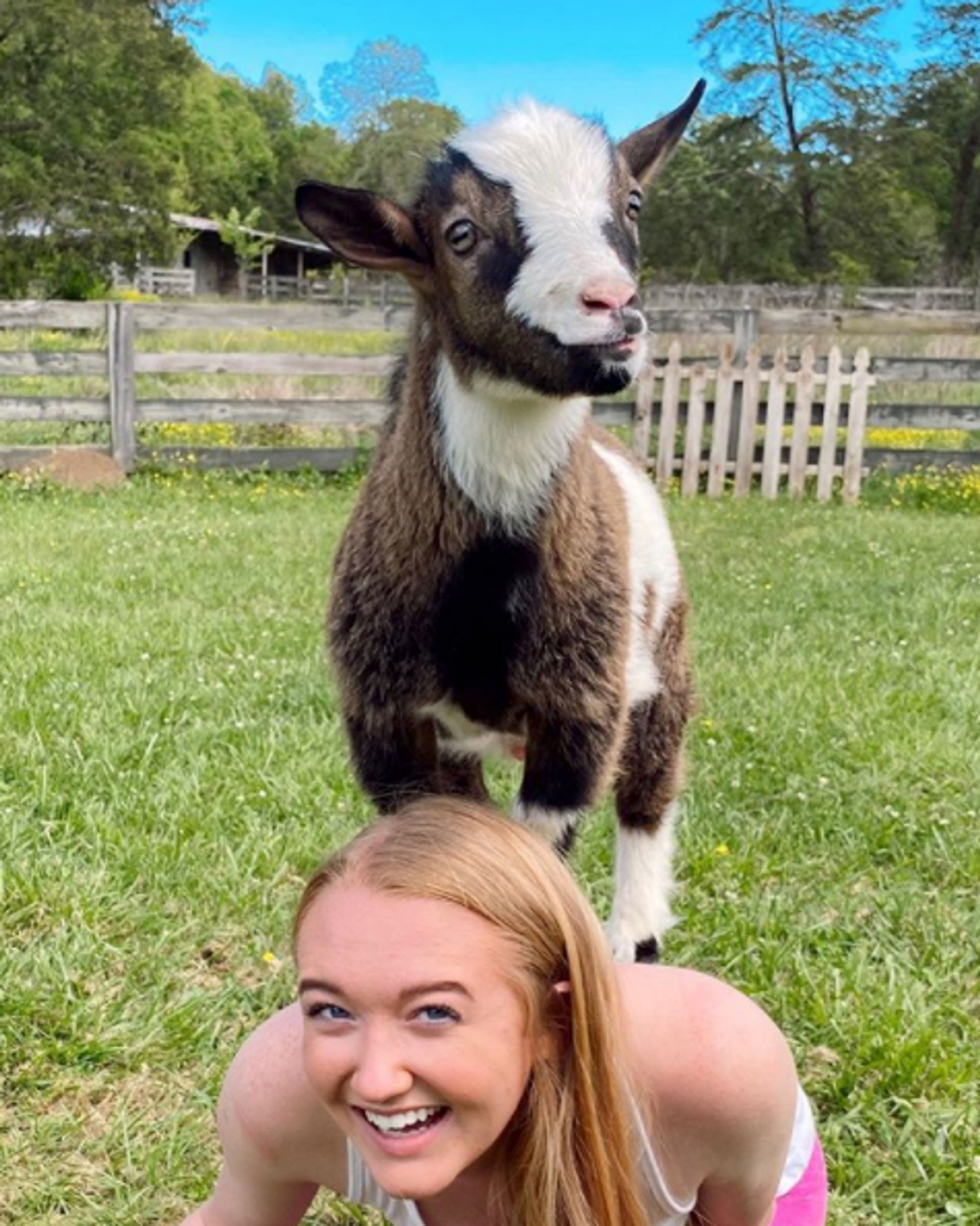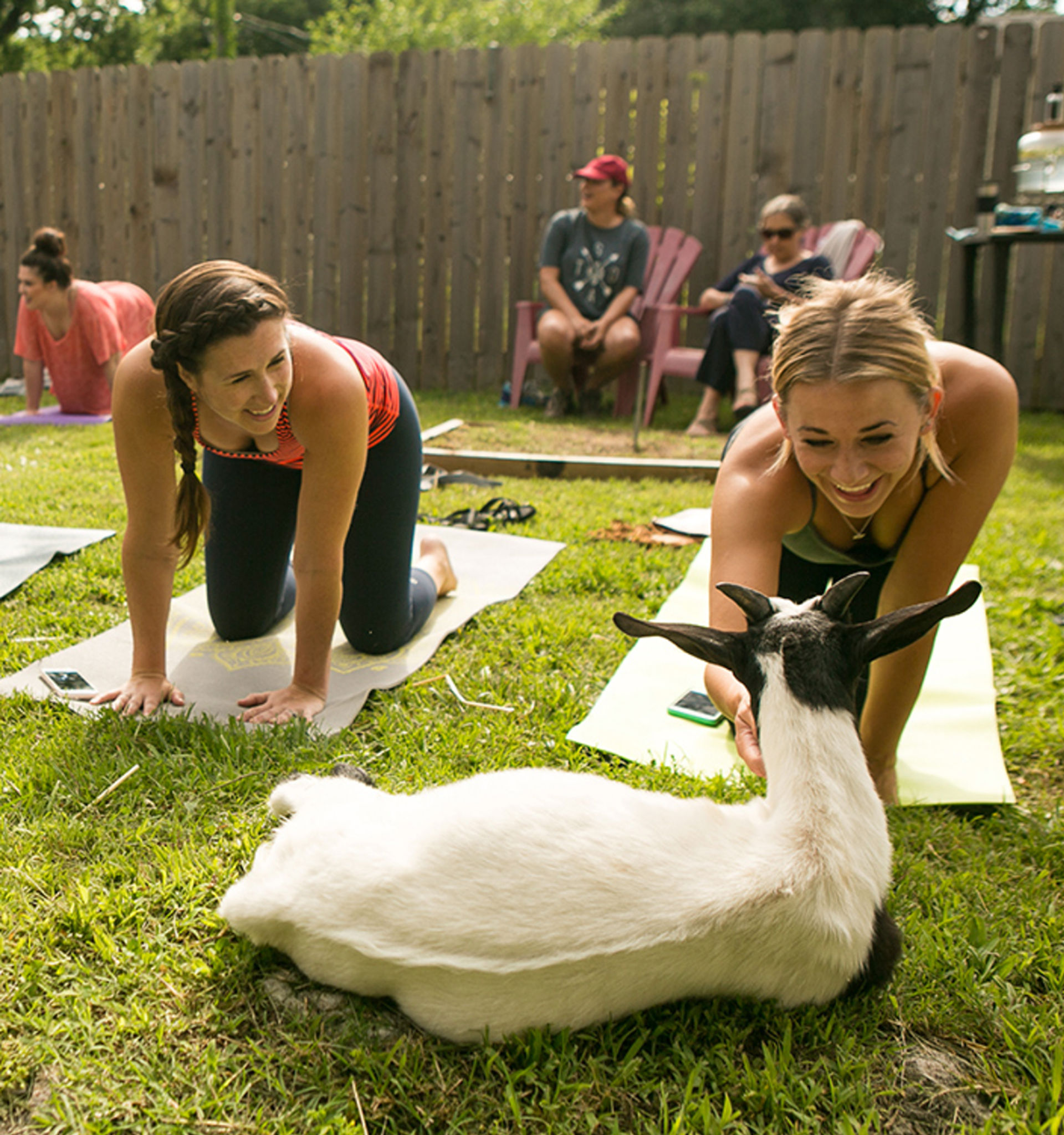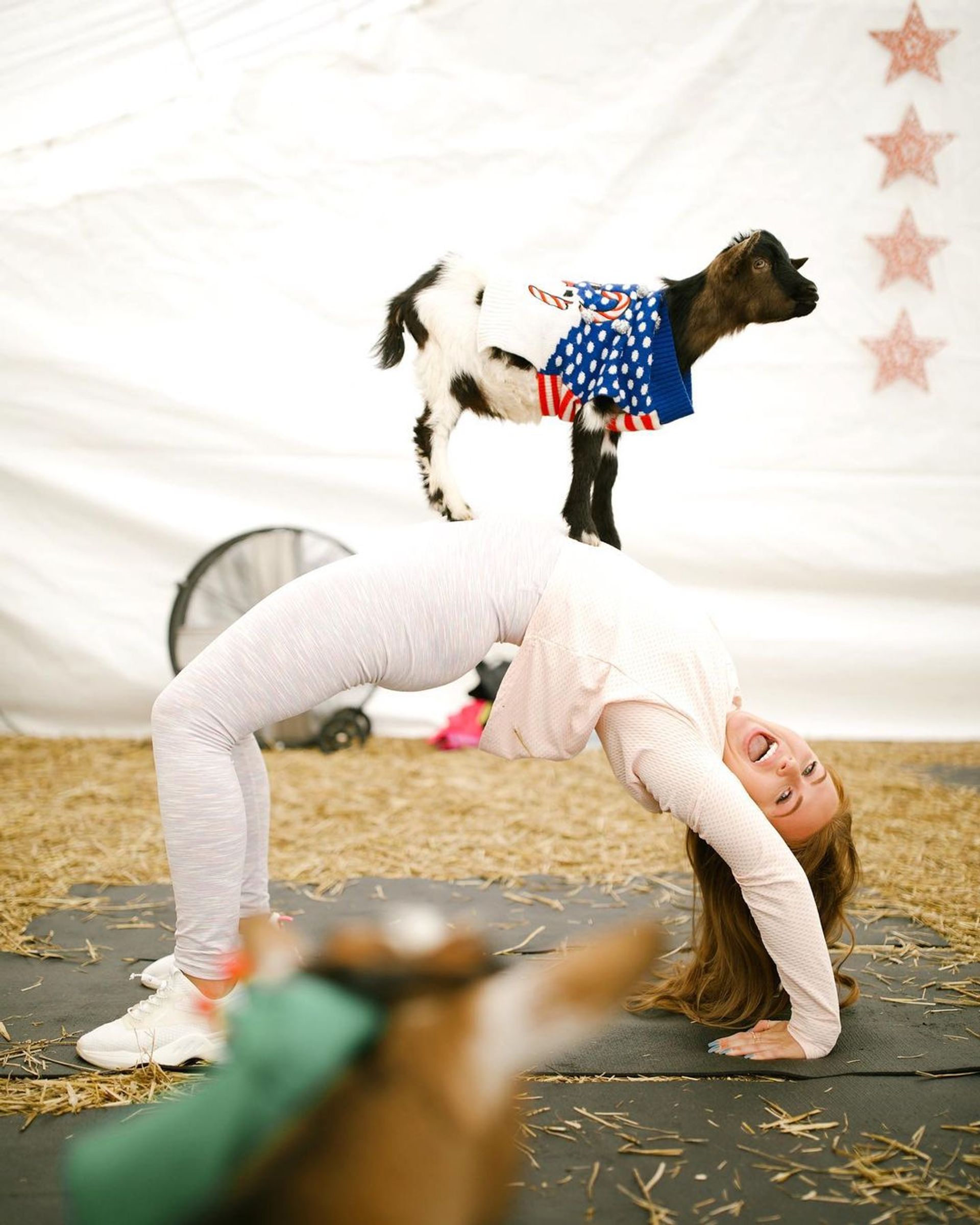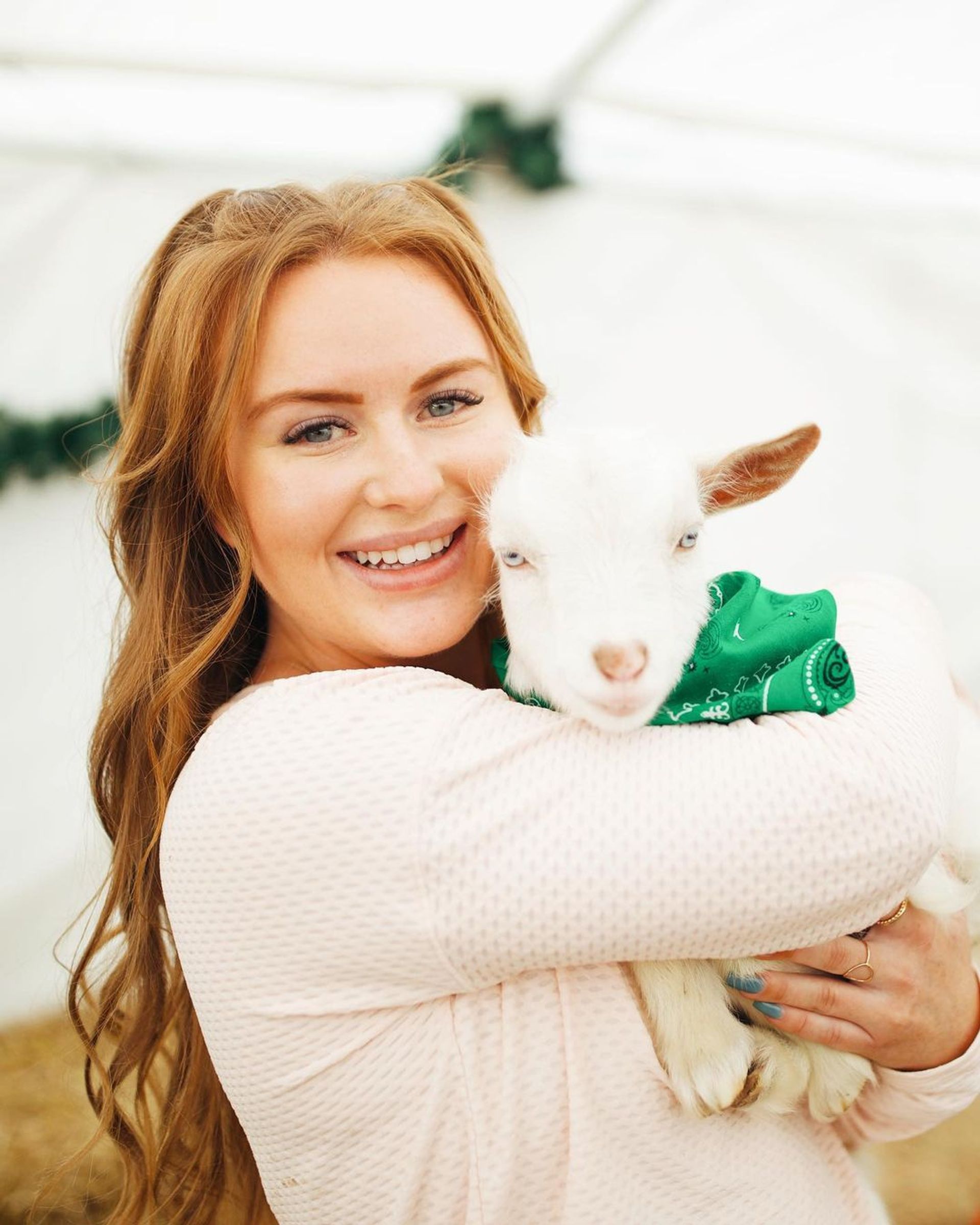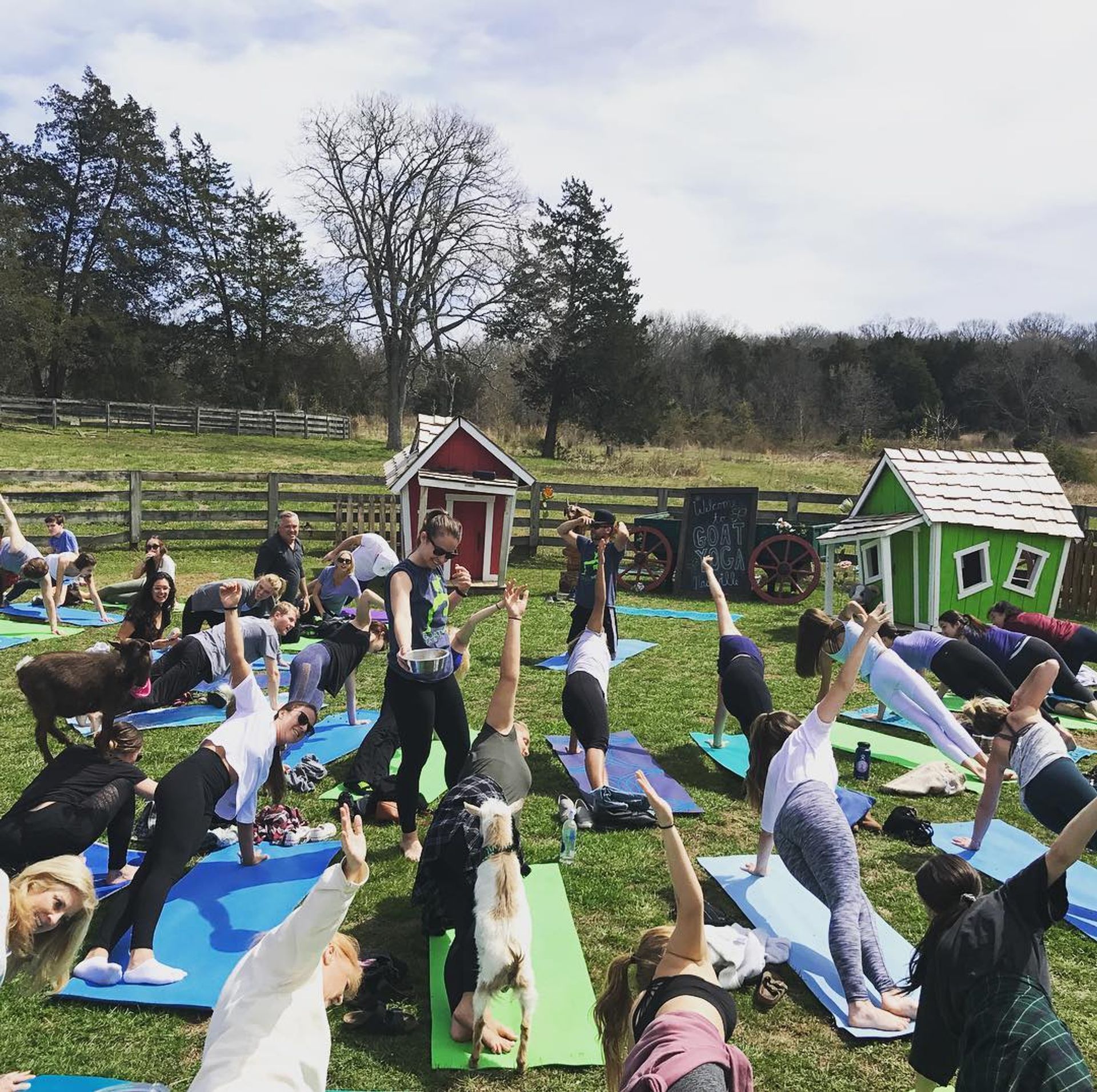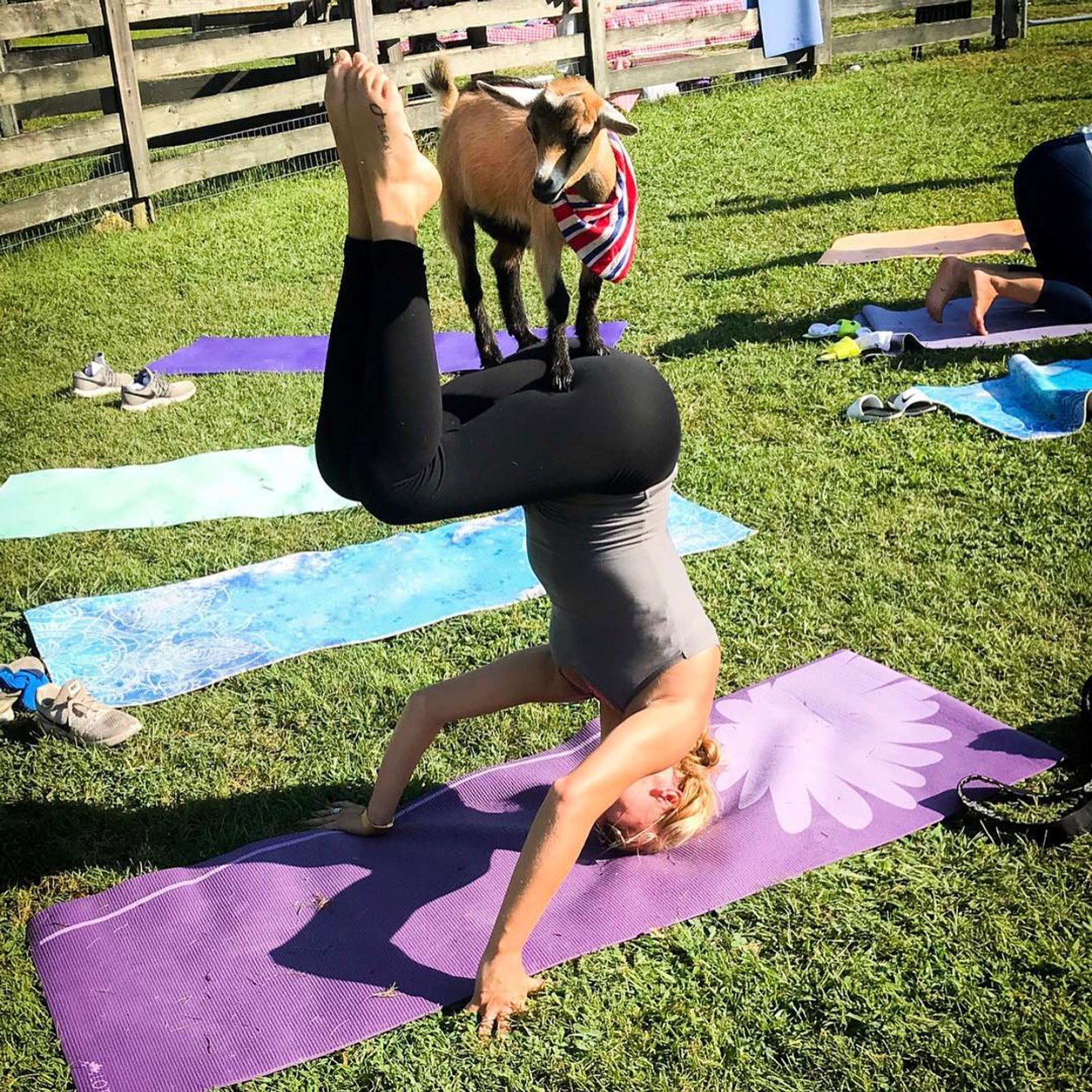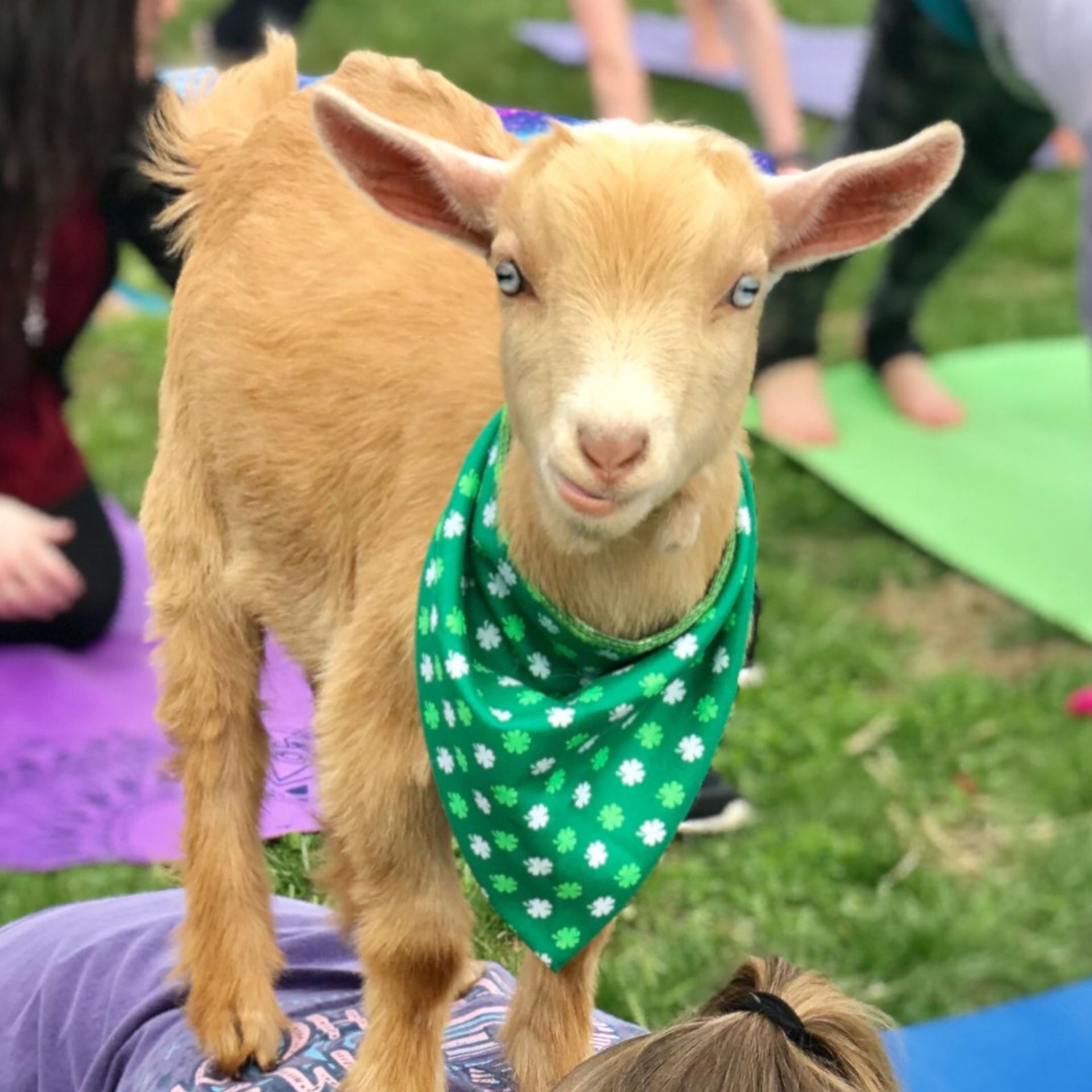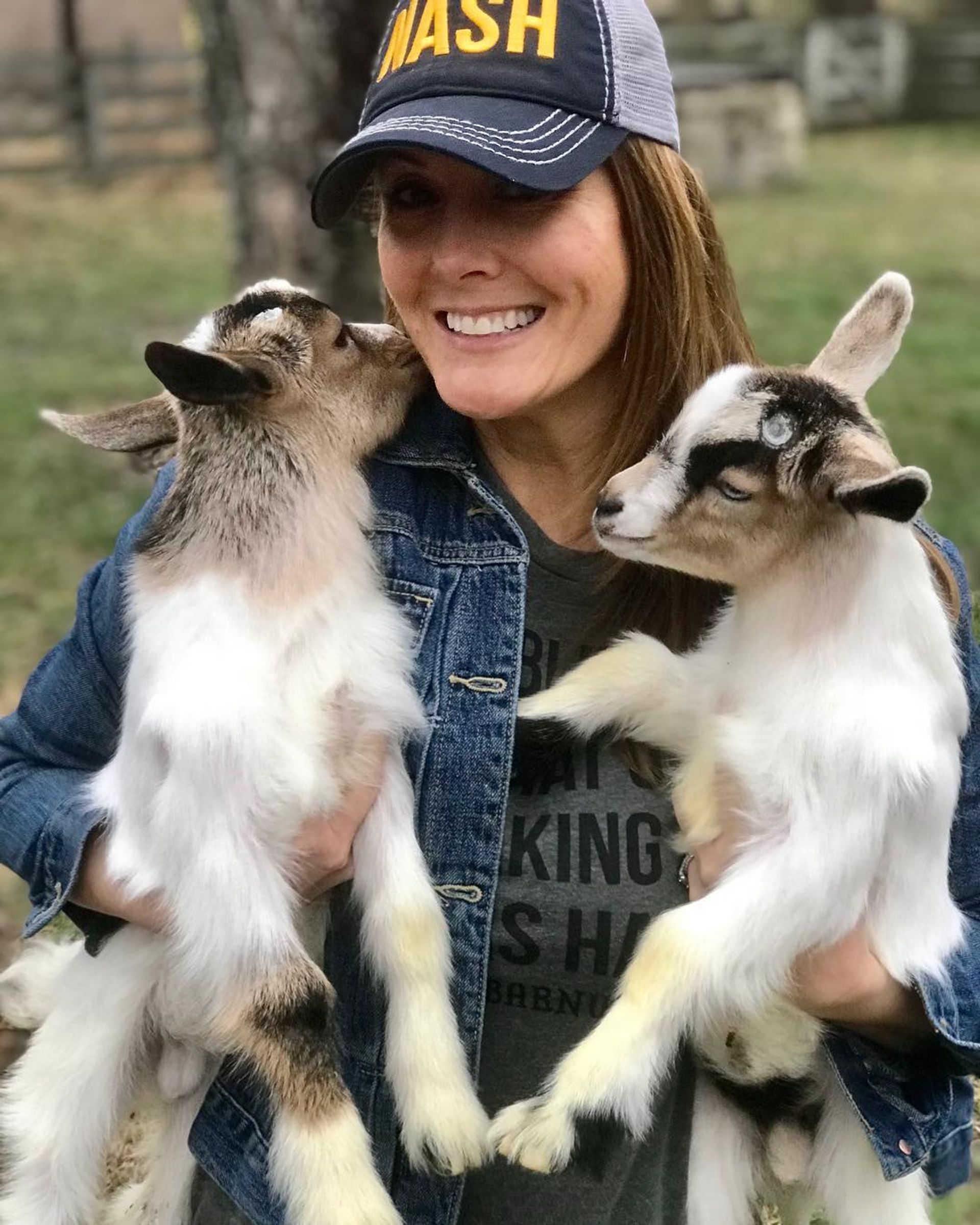 Goat Yoga Group Class (Beginner-friendly with Endless Photo Ops)
About this experience
What you'll do:
Make your party the G.O.A.T. with a fun-filled group goat yoga class! Help the party crew destress from endless party planning with adorable baby goats ready to enhance your yoga session. Meet Hamilton, Penelope, Thor, and the rest of the kids down on the farm with your friends.
Just imagine the serene Tennessee scenery all around you while participating in a yoga class. Then, these sweet little creatures cozy on up to you, climb on your back and just flat out make you laugh! What more can you ask for?

Visit our farm in the gorgeous country side for yoga—perfect for your party!
Why we love it for your party:
The perfect lazy party activity (heal your body and cozy up with pet goats for the morning)
Goat giggles (seriously, you won't stop laughing)
Something for everybody (I mean, who doesn't love Child's Pose and baby goats?)
It's all about the 'gram (goat yoga 'grams for days)
About this experience partner:
Goat Yoga Nashville was inspired by a family member who has a high stress job as a fireman and happens to loves goats and yoga. So we decided what better way to honor him and help others de-stress than to start our very own goat yoga class in the Nashville area. Thus Goat Yoga Nashville was born. Naaaamaste.
Additional Details:
Mats provided or bring your own
Book Your Experience
Private Class (Up to 12 Guests)
Private Goat Yoga for your group.
See Availability
---
Location
2626 York Rd, Nolensville, TN 37135, USA
Cancellation Policy
strict Cancellation Policy
This experience partner offers no refunds once the reservation is confirmed
Book Your Experience
Choose a Booking Option
Private Class (Up to 12 Guests)
---
Then Select Optional Add On's
Private Class Additional Guest
For groups larger than 12 people, please select the additional attendees for your party.
Book Now
---
Why Book With Batch?
All Your Parties on One Account
With over 30 cities and counting, you can plan all your parties on Batch. We'll save your information and preferences to make booking a breeze.
Party Planning at Your Fingertips
Download our app for access to party planning tools like polls, shared itineraries, and expenses.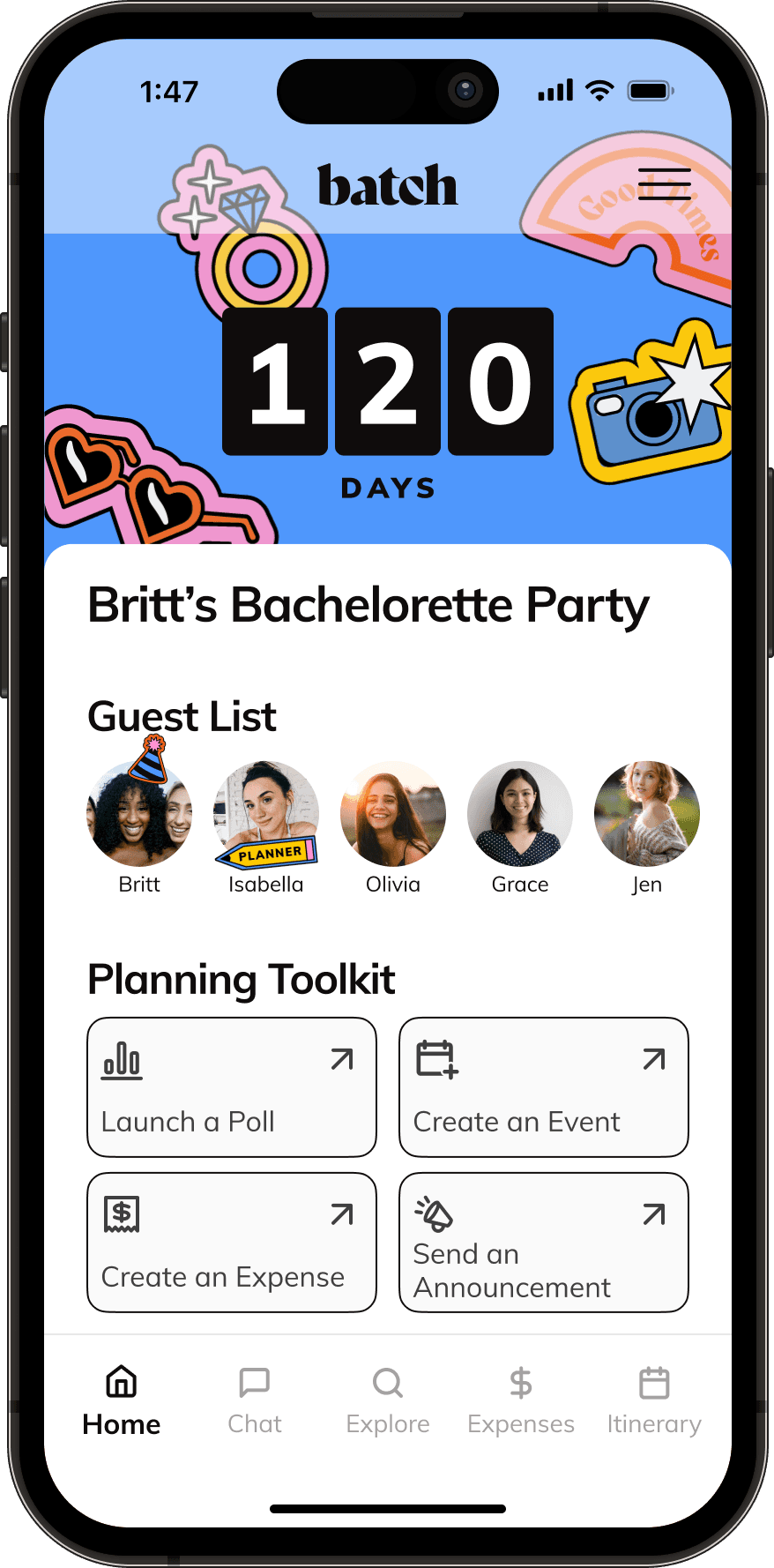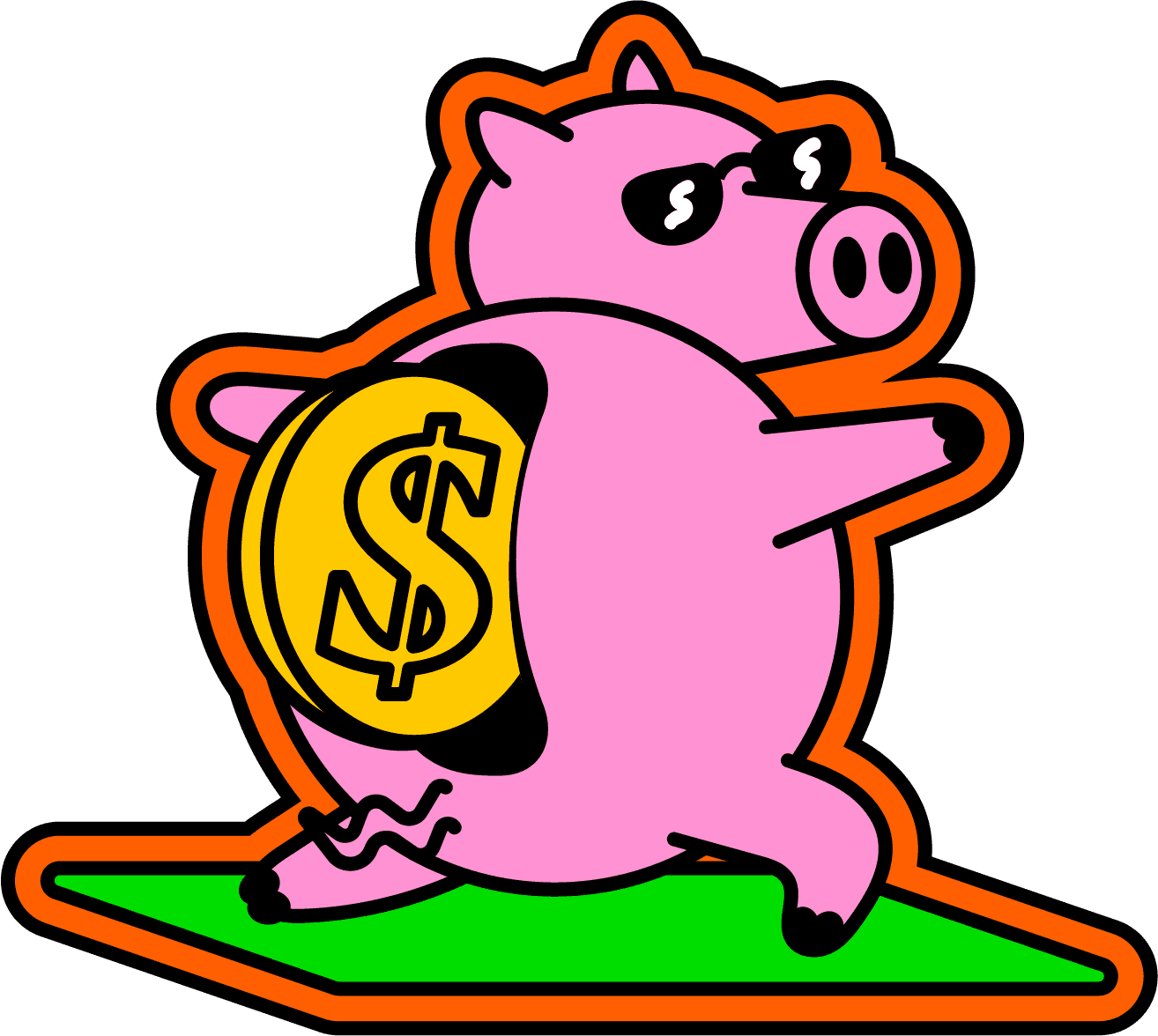 Book More, Save More
As a Batch member, receive exclusive discounts and first looks to our best party experiences! From transportation to private chefs, we're here to help.